Right Now, there is a massive boom in popular culture about the superhero genre, and most superheroes possess one or more than one superpower. Marvel Comics has Inhumans, Aliens, Gods, Mutants, and Eternals, who have immense powers and a lot of super abilities. DC Comics is no exception in this segment, as they have Metahumans, New Gods, Amazonians, Kryptonians, Aliens, Old Gods, and many others.
Watching or reading about any mighty superhero who saves the day is fun, but a human hero with no superpower makes things more relatable. Comics became popular when Superman came out. But Batman established himself when the comic book market was dominated by superhumans.
Does a Superhero Have to Have Powers?
There are many superheroes with no superpowers; the first two names that come to mind are Batman and Ironman. Bruce Wayne is a very dark character in comparison to Tony Stark, but he tries to reform Gotham by being a protector of the city. 
On the other hand, Tony protects his team and solves any problem using his intellect. In the Falcon and the Winter Soldier Disney Plus series, we learn how Tony kept all the members of the Avengers financially stable.
These are only two such examples. But now, we will discuss 25 superheroes who have no actual superpowers.
#25 Nighthawk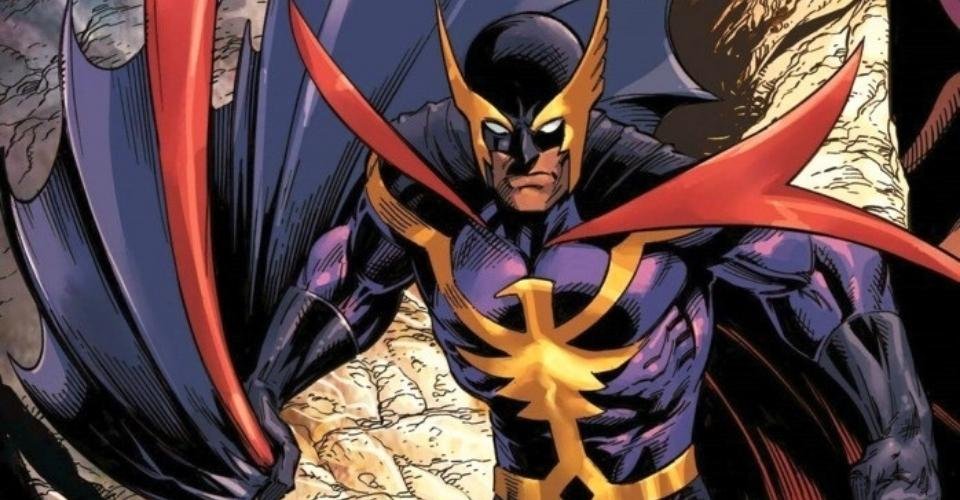 First Appearance: The Avengers #69 in 1969
Another Marvel version of Batman is Nighthawk, an antihero with no superpowers. There are different versions of him, but we will discuss the human version.
Despite Kyle Richmond belonging to a wealthy family, he spent a lonely childhood. After his father's death, Kyle inherited all the illegal fortunes of the Richmond family. He started living a playboy lifestyle until he was convinced by the Grandmaster.
Nighthawk debuted as a supervillain in the comics by becoming a Squadron Sinister member. Later, he became a superhero and reformed the Defenders, a superhero team. He uses his gadgets to fight against supervillains.
Skill Set:
Agility
Flight
Gadgets
Insanely Rich
Intellect
Stamina
Stealth
Weapon Master
#24 Phantasm
First Appearance: Batman: Mask of the Phantasm – The Animated Movie in January 1994
A lesser-known yet one of the brilliant anti-heroes, Phantasm, is sometimes missed by many readers. She first appeared in Batman: Mask of the Phantasm, and this film is one of the best superhero animated films ever made. Her character and her choices made the film a masterpiece.
Andrea Beaumont belonged to one of the renowned business families of Gotham City, but her father became a victim of mob boss Salvatore Valestra. She always mourned for her dead mother in the graveyard where she met Bruce, and the two fell in love. Andrea was forced to break up their relationship as she moved to Europe for her father's safety. Valestra sent a hitman to kill her father, who was murdered later.
Andrea became The Phantasm, who looked like a grim reaper. She vowed to get her revenge by killing all the criminals of Gotham. Phantasm has no superpowers and believes in the exact opposite philosophy of Batman.
Skill Set:
Adaptive
Agility
Escape Artist
Gadgets
Illusion Casting
Phasing/Ghost
Stamina
Weapon Master
#23 Red Hood
First Appearance: Batman #357 in 1983
Jason Todd's comic book journey is truly remarkable, from the most-hated Robin to one of the best antiheroes in DC.
Jason was raised in a slum in Gotham, and his father had a criminal background. His mother was a drug addict and died from a drug overdose soon after. Young Jason was going through a rough time, and Batman caught him while he was stealing the tires of The Batmobile. Thus Bruce brought him to Wayne Mansion, and Jason eventually became Robin.
Jason's version of Robin was always prone to brutality and hated by readers. But he was caught and brutally killed by Joker to hurt Batman mentally. Jason Todd returned as Red Hood after getting revived by the Lazarus Pit and tried to wipe out all the criminals by brutally killing them.
Red Hood uses the same fighting style as other Bat Family members but lacks skills compared to Batman. He uses guns, unlike other members associated with the Caped Crusader.
Skill Set:
Escape Artist
Gadgets
Intellect
Leadership
Magic
Power Suit
Swordsmanship
Tracking
Weapon Master
#22 Hit-Girl
First Appearance: Kick-Ass #3 in 2008
Hit-Girl is another brutal superhero on our list and is the second protagonist of the Kick-Ass comics.
After her mother's brutal murder, Mindy Macready was highly trained by her father, Big Daddy, to fight against crimes. As an 11-year-old girl, her interest lies in weapons, and she has vast knowledge about them. She also trained Kick-Ass and gave him fighting lessons.
Hit Girl's way of fighting is brutal, and nothing can distract her from accomplishing her task. She usually prefers to use her Katana and has mastery over using it.
Skill Set:
Agility
Gadgets
Marksmanship
Stamina
Stealth
Swordsmanship
Weapon Master
#21 Shang-Chi
First Appearance: Special Marvel Edition #15 in 1973
Shang-Chi is no longer a lesser-known superhero after his movie in the MCU was released.
Shang-Chi is a superhero of Chinese origin. His father was a notorious supervillain, Dr. Fu Manchu/Zheng Zu. Shang-Chi was brainwashed by his father and trained to be an assassin. His father guided him on the wrong path, and he walked that path until he learned about his father's evil intentions. He then decided to become his father's number one enemy.
Legendary Bruce Lee is the main inspiration behind Shang-Chi's creation. Shang-Chi is a normal human being but a master in Martial Arts and uses his techniques to fight against crimes.
Skill Set:
Agility
Stamina
Super Speed
Super Strength
Weapon Master
#20 Batwoman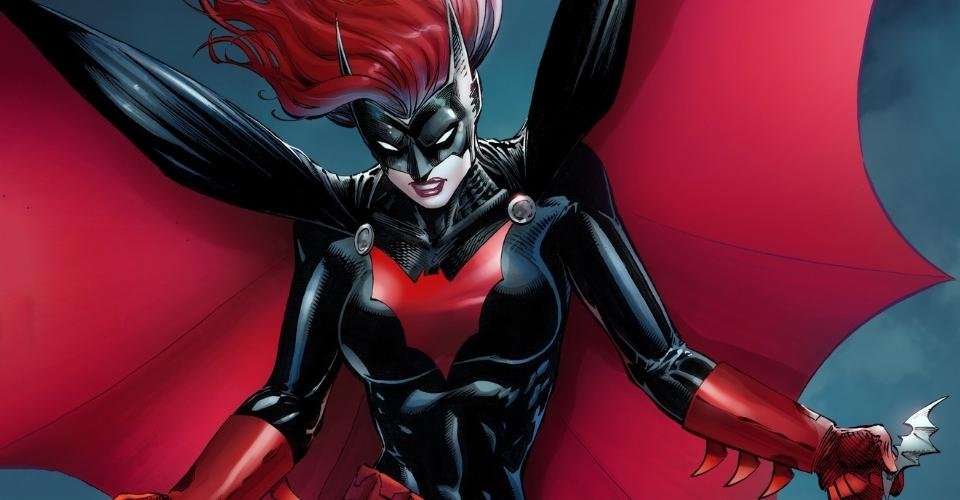 First Appearance: 52 #7 in 2006
Batwoman is another member of the Batfamily who fights for Gotham's safety. There are different versions of Batwoman, but we'll focus on Kate Kane.
Though she is a revolutionary superhero, she was forced to leave DADT because of being a lesbian. Kate led a party girl and a clueless lifestyle for some time. But Batman inspired her a lot, and she decided to use her fighting skills to fight against evil in Gotham.
Batwoman uses gadgets in her combat, but she also uses a pistol. She does not hesitate to shoot if the situation needs it.
Skill Set:
Gadgets
Intellect
Marksmanship
Stamina
Swordsmanship
Tracking
Unarmed Combat
Weapon Master
#19 Zorro
First Appearance: The Curse of Capistrano by Johnston McCulley in 1919
It is a sin if we do not mention the world's first superhero, and he also had no superpowers. Zorro first appeared in a novel in 1919 and was inspired by the Batman creators. To be precise, he is the world's first masked vigilante superhero with no superpowers.
Don Diego Vega is the only son of Don Alejandro de la Vega, the wealthiest landowner in California. Diego's mother died when he was a kid. He became Zorro when his city came under the rule of an oppressive dictator.
El Zorro is a charismatic and charming superhero who carves the initial "Z" on his defeated enemies with his rapier. He is a superhero with excellent acrobatic abilities and also a skilled swordsman. Our first caped vigilante superhero stood against corrupted government officials and publicly humiliated them with his skill.
Skill Set:
Agility
Escape Artist
Gadgets
Insanely Rich
Intellect
Marksmanship
Stamina
Swordsmanship
Weapon Master
#18 Adam Strange
First Appearance: Showcase #17 in 1958
Adam Strange is a sci-fi superhero who debuted in the 50s. He is not so popular now.
Strange is an Earthian who was teleported to planet Rann by the Zeta Beam. Upon his arrival, he was saved by his future love interest, Alanna, and survived because of his suit.
Adam Strange has no superpowers, but his suit allows him to fly and teleport himself anywhere. His high IQ helped him become a superhero and led planet Rann in the Rann-Thanagarian War.
Skill Set:
Flight
Gadgets
Intellect
Leadership
Power Suit
Teleport
Weapon Master
#17 Batgirl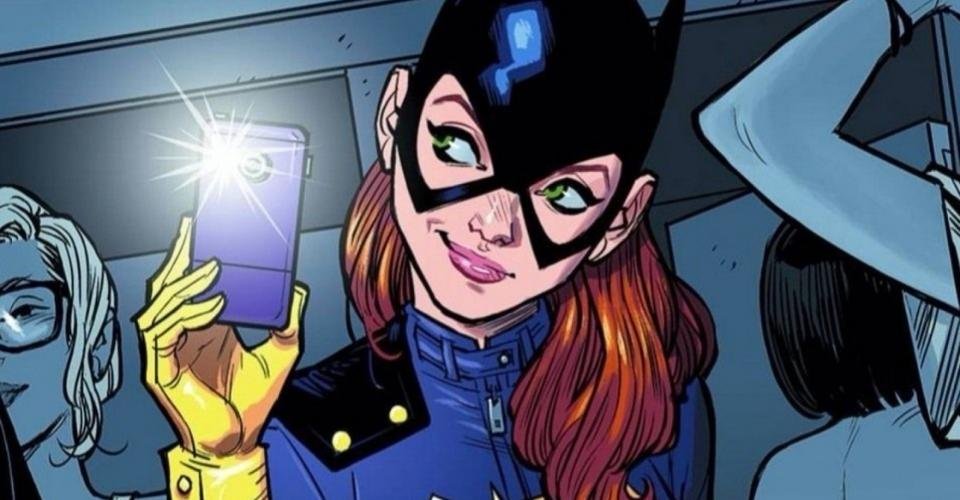 First Appearance: Detective Comics #359 in 1967
Batgirl has played a significant role in DC Comics and is one of the fan-favorite characters.
As the daughter of Commissioner Gordon, Barbara always had high intolerance toward crime and decided to wear the Batgirl suit after getting inspired by the Dark Knight. Barbara is a brilliant academic and is as bright as Bruce himself. Our teen member of the Batfamily was the most light-hearted member until Batman: The Killing Joke storyline came out.
Batgirl is a skilled fighter and uses gadgets like Batman. Barbara also holds grade-A cyber skills. At some point, she became physically disabled but took on the identity of Oracle to assist Batman in gathering top-secret information.
Skill Set:
Agility
Gadgets
Intellect
Power Item
Power Suit
Tracking
Weapon Master
#16 Booster Gold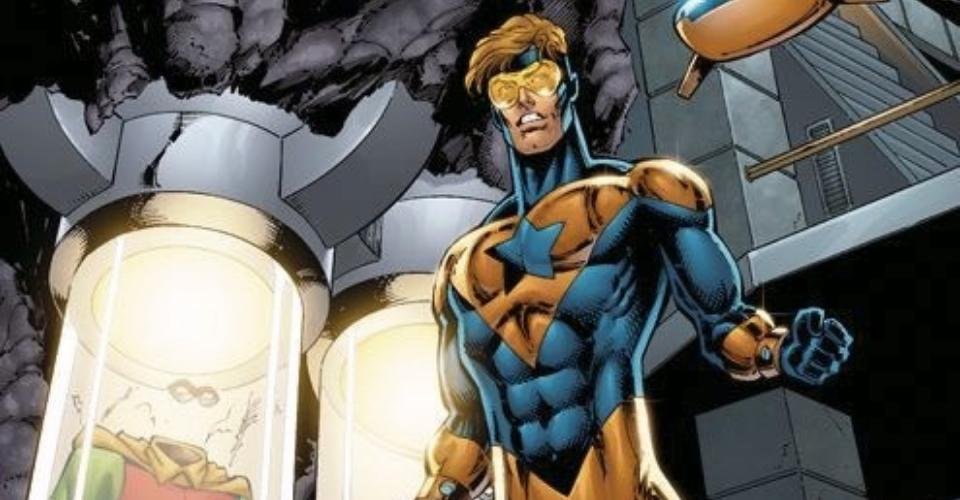 First Appearance: Booster Gold #1 in 1986
Michael Jon Carter is a man from the future with no superpowers. He has different abilities because of his power suit.
Michael was born in the year 2442 and was a great athlete. Because of his betting habits, he was banned from the sport. After getting fed up with his time, he decided to travel back to the 20th century with his stolen power suit.
Booster Gold has featured in many significant comic book storylines, and his power suit allows him to fly and project power blasts, force fields, and enhanced strength.
Skill Set:
Blast Power
Flight
Force Field
Gadgets
Power Suit
Stamina
Super Strength
Time Travel
Weapon Master
Yellow Superheroes: 15 Heroes Who Are Or Wear Yellow (Ranked)

Fans Also Read
#15 Kick-Ass
First Appearance: Kick-Ass: The Dave Lizewski Years #1 in 2008
Being an unpopular student, Dave Lizewski led a boring high school life. But his comic books inspired him to become a superhero without any superpowers, even though this is not a superhero world.
After losing his mother at an early age, Dave was obsessed with video games and comics, and this obsession turned him into a real-life superhero, Kick-Ass. He trained himself, and his first try was a massive failure as he got stabbed with a crushed spine and his two legs broken. He underwent four operations and was released with metal plates all over his body. Now, his nerve endings also had delayed reactions to pain, making him almost immune to physical beatings.
Kick-Ass became the greatest superhero in his universe, but his journey was harrowing. He always uses his self-made gadgets and two green electrical tape-wrapped batons.
Skill Set:
Agility
Gadgets
Implants
Leadership
Stamina
Tracking
#14 Falcon
First Appearance: Captain America #117 in 1969
Though Captain America missed out on our list, one of his besties has made it. We are talking about Sam Wilson, aka Falcon.
Sam Wilson suffered a lot after losing his parents at a young age. He became a social worker after losing faith in society. But on his way to Rio, Red Skull found his crashed plane and recovered his injured body. Using The Cosmic Cube, Red Skull gave Sam the power of telepathic communication with Redwing. But Marvel Cinematic Universe has changed his story and has given him a more human touch.
We know that Falcon's suit has EXO-7's wings made of an impact-resistant carbon fiber material, which helps him to fly and block the attacks from the guns. In the recent MCU series, Falcon has become Captain America, and his suit has Vibranium wings.
Skill Set:
Agility
Flight
Gadgets
Intellect
Stamina
Tracking
Weapon Master
#13 Nite Owl
First Appearance: DC Spotlight #1 in 1985
DC's Watchmen universe has two versions of Nite Owl. Hollis Mason was the original Nite Owl, and Daniel Dreiberg took up the mantle after Hollis' retirement.
Daniel belonged to a wealthy family, but his father was very abusive to him. He was fascinated with the legend of Nite Owl and could identify Nite Owl's identity with his detective skills. Daniel offered his services as an apprentice to Hollis, but he turned him down. But he was later approached by his hero and trained under him. After the retirement of the original Nite Owl, Daniel took up the mantle, and the comic book's story mainly deals with his version.
This Watchmen superhero is a skilled boxer with knowledge of forms of martial arts and also uses his gadgets to fight against criminals.
Skill Set:
Gadgets
Insanely Rich
Intellect
Marksmanship
Stamina
Stealth
Tracking
15 Fat Superheroes and Supervillians Ranked According To Weight

Fans Also Read
#12 Hank Pym
First Appearance: Tales to Astonish #27 in 1962
Hank Pym is a central character in Marvel Comics, but the MCU has not put that much focus on him.
Hank is one of the most genius superheroes in the comics and has had several identities. Despite having multiple superhero abilities, he is a human. Hank is not mentally stable and has often had mental breakdowns. In the comics, Pym discovered Pym Particle and became the first Ant-Man in the comics, and he is also responsible for creating Ultron.
Hank Pym uses his superhero suit that has abilities like getting big or small. He had different superhero names like Ant-Man, Goliath, Yellow Jacket, and Giant-Man. Ant-Man and his wife, Janet van Dyne, are also two of the founding members of the Avengers.
Skill Set:
Animal Control
Blast Power
Escape Artist
Gadgets
Intellect
Power Suit
Size Manipulation
Super Strength
Tracking
Weapon Master
Smartest Superheroes: 20 Intelligent Heroes Ranked By IQ Level

Fans Also Read
#11 Nick Fury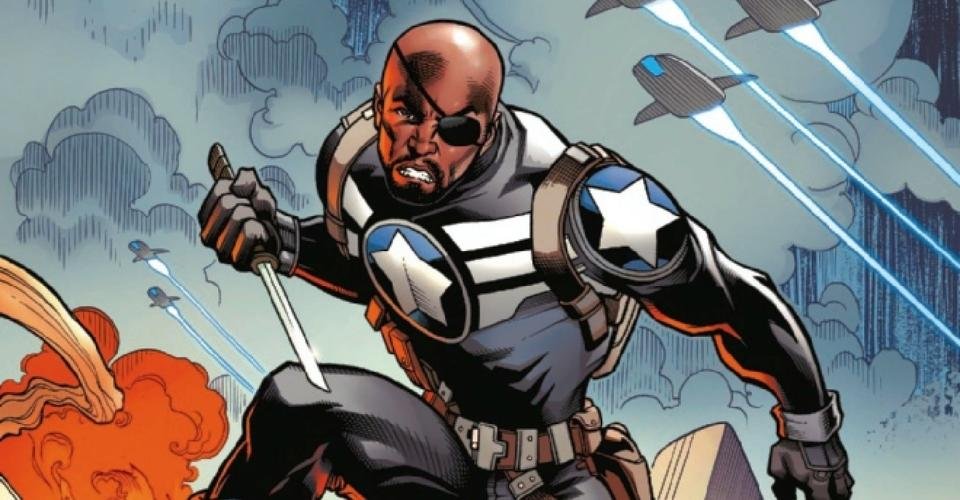 First Appearance: Sgt. Fury and his Howling Commandos #1 in 1963
Nick Fury is one of the oldest characters in Marvel Comics, but he is not the one we see in the MCU.
Fury joined World War II, became the Howling Commandos' leader, and played an integral part as a soldier in the war. His excellent leadership managed to get most of his team members back alive after the war. At the war's end, his left eye got injured, and he lost visibility of that eye.
Nick started wearing a black eye patch, giving him his trademark look in the comics. Fury fought alongside Captain America, Logan, and many other American World War II superheroes.
Being the leader of the S.H.I.E.L.D, he is a great spy and knows many secrets of the American government. And is also an excellent veteran soldier with armed and unarmed combat skills.
Skill Set:
Escape Artist
Gadgets
Intellect
Leadership
Marksmanship
Stamina
Unarmed Combat
Weapon Master
#10 Rorschach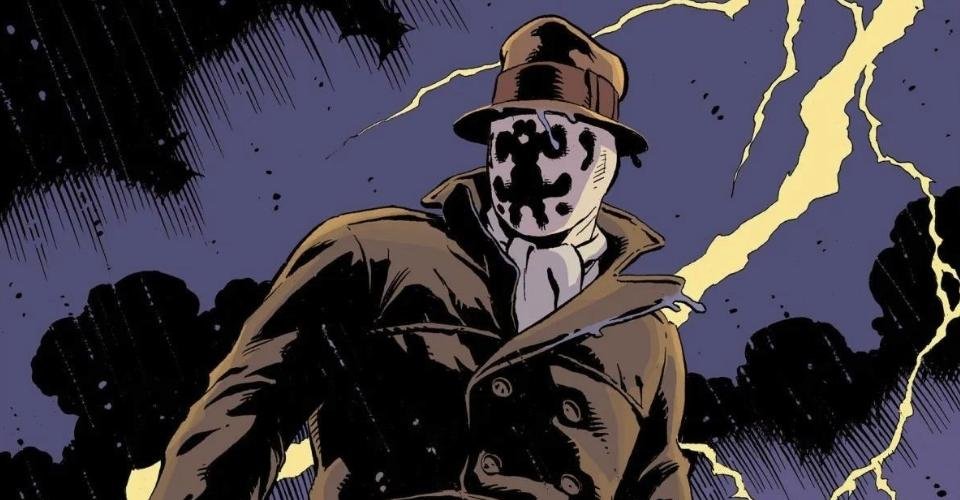 First Appearance: Watchmen #1 in 1986
We always wonder about the true hero of the Watchman series, but Rorschach is most worthy of this claim.
Walter Kovacs had a rough childhood as he was the son of a prostitute. He was physically and mentally tortured by his mother and was removed from her care after an accident. Kovacs designed his iconic mask while working at a garment store. He teamed up with Nite Owl on several occasions. Our detective superhero abandoned his name, Kovacs, while investigating the murder of a young girl and found out about the brutal way she was killed. He avenged her death, and this case drove him to fully embrace his superhero name of Rorschach.
Rorschach has no superpower but can find any bad guy with his detective skills and beat them until they are lifeless. Despite having many negative characteristics, the uncompromising moral code makes him a great superhero.
Skill Set:
Escape Artist
Gadgets
Intellect
Marksmanship
Stamina
Stealth
Tracking
Weapon Master
#9 Star-Lord
First Appearance: Marvel Preview #4 in 1976
Despite being half-human, our charming and funny galactic superhero, Star-Lord, also has no superpower.
Peter Quill has a different origin story in the comics. He was a son of J'son of Spartax, King of the Spartoi Empire. But he stayed with his mother on earth. After Badoon killed his mother, Peter survived with the elemental gun left by his father. After spending a troubled childhood as an orphan, he joined NASA so that he could flee with a Kree spaceship. Peter joined Yondu and Ravagers and became a member of their team.
Peter Quill, aka Starlord, has no superpowers; he uses his father's elemental gun. Still, his excellent leadership and strategic skills made him the leader of the Guardians of the Galaxy.
Skill Set:
Escape Artist
Flight
Gadgets
Leadership
Power Item
Swordsmanship
Weapon Master
#8 Nightwing
First Appearance: Detective Comics #38 in 1940
Batman's first Robin, Dick Grayson, has a rich history and is one of the oldest characters in the comics.
Dick belonged to a family of acrobats and spent most of his childhood in the circus. After his family's death at the hands of Gotham's Mafia, Bruce took him under his wing. After spending years as Robin, he became Nightwing and fought against crime by following Batman's philosophy. He was also one of the founding members of the Teen Titans and their leader.
Though he used similar gadgets to Batman, he started using a pair of specialized batons named Escrima Sticks. To be honest, Nightwing is more acceptable as a superhero than Batman as they believe in two opposite philosophies.
Skill Set:
Escape Artist
Gadgets
Intellect
Leadership
Power Suit
Stamina
Tracking
Weapon Master
20 Most Powerful Teen Titans Characters Of All Time (Ranked)

Fans Also Read
#7 War Machine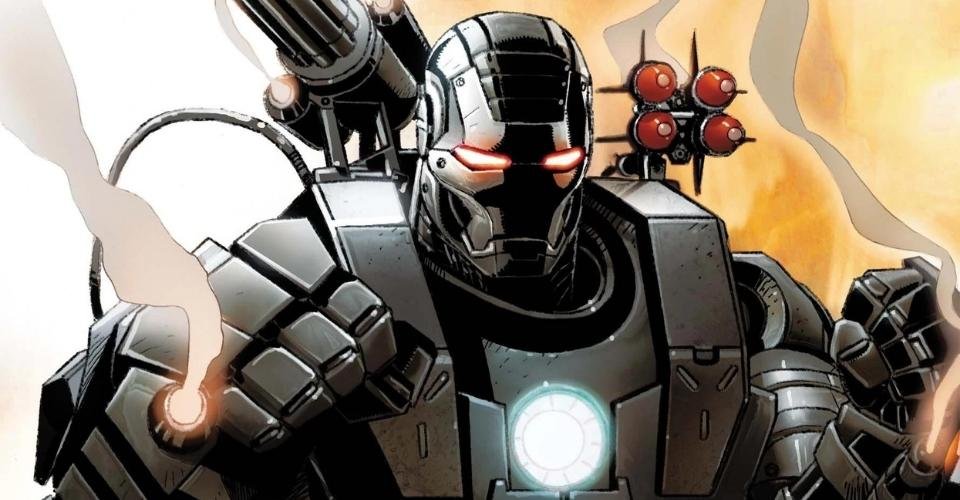 First Appearance: Iron Man #118 in 1979
Another member of the Avengers, War Machine, is a great soldier in the MCU version. But the comic book version is a little different.
James Rupert Rhodes met Tony Stark on a mission and helped him reach the American lines when they were attacked. After the end of the Vietnam War, Tony offered him the job of his personal pilot, and Rhodes gladly accepted that. They became friends immediately. Rhodes helped our Ironman numerous times and took up the mantle whenever needed.
War Machine is an essential member of the Avengers, and he uses the suit given to him by Tony. In the MCU, Rhodes primarily works for the U.S. government.
Skill Set:
Blast Power
Energy Shield
Flight
Gadgets
Leadership
Power Suit
Super Speed
Super Strength
Weapon Master
#6 Green Arrow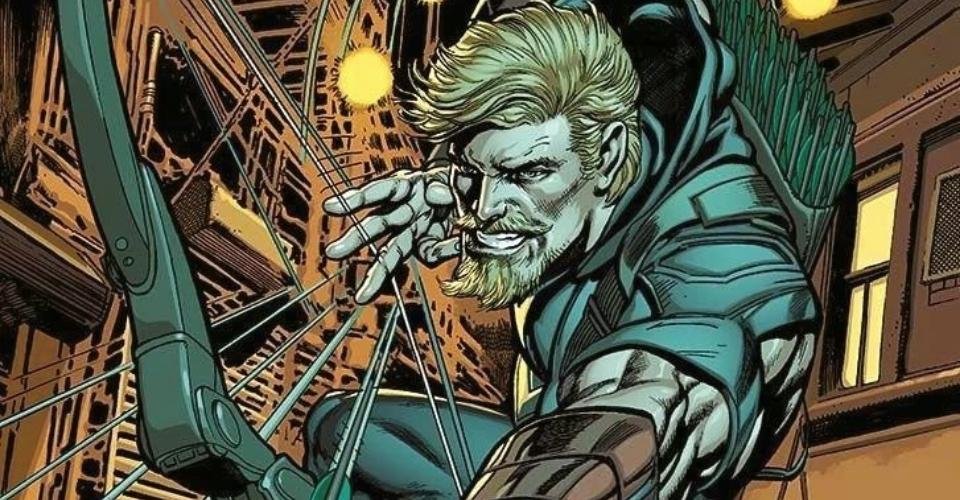 First Appearance: More Fun Comics #73 in 1941
From a spoiled thrill-seeking playboy to a superhero, Green Arrow's journey is truly remarkable. Though our green archer is a big deal in the comics, he has not appeared in the DCEU yet.
Oliver Queen inherited his ancestral fortune after the death of his parents but never gave it a thought that much. After getting betrayed, he was left on a deserted Pacific island known and survived there in isolation. His archery skills, among others, helped him to survive and allowed him to get back to his hometown. Ollie used his massive wealth to build more trick arrows and was heavily inspired by Batman.
Green Arrow is the best archer in the DC universe as he can shoot over 30 arrows a minute. With his pure skill, he can challenge any enemy and is also an essential member of the Justice League.
Skill Set:
Agility
Escape Artist
Gadgets
Insanely Rich
Intellect
Marksmanship
Super Sight
Swordsmanship
Tracking
Weapon Master
#5 Punisher
First Appearance: The Amazing Spider-Man #129 in 1974
It is no secret that Punisher is one of the most brutal characters in the Marvel Universe. As an antihero, he is not only feared by the supervillains but also by the superheroes.
U.S. Marine veteran Frank Castle's family was assassinated by some thugs, and he became the Punisher as he began ruthlessly punishing all the criminals. Though he has no superpower, his great tactician skill makes him a one-man army. His desire to kill criminals and high pain tolerance make him one of the strongest humans in Marvel Comics.
He clashed against many superheroes, but his goal of wiping out criminals makes him a superhero.
In the comics, he also became a Cosmic Ghost Rider for some time, but he is seen as a human character.
Skill Set:
Agility
Escape Artist
Gadgets
Intellect
Marksmanship
Tracking
Weapon Master
#4 Black Widow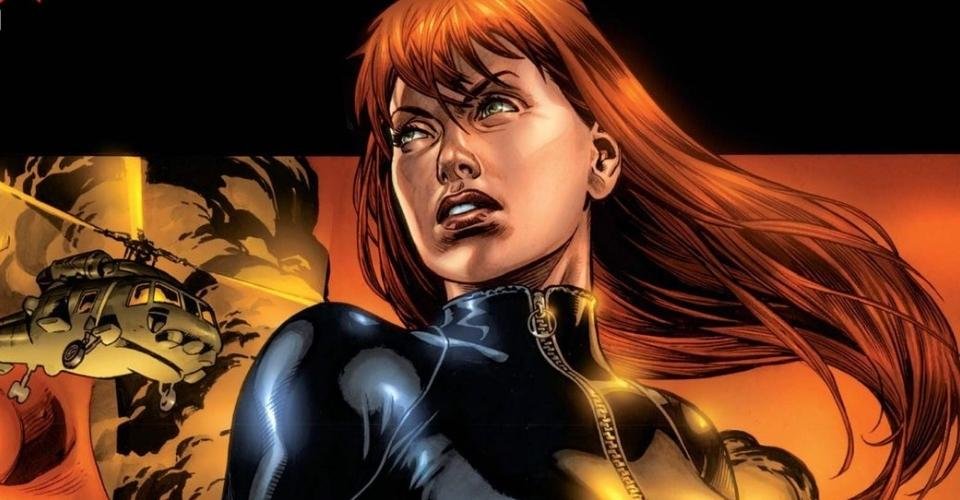 First Appearance: Tales of Suspense #52 in 1964
Black Widow's origin story has undergone many changes over the years, but the constant part is that she is one of the oldest human superheroes in the Avengers.
Romanoff turned into a S.H.I.E.L.D agent from a KGB agent and joined Avengers. She was brainwashed under the Red Room program and was trained to be a super spy for the Russian government. Black Widow was initially introduced as a human character in her peak physical condition, though some alternate versions suggest that her physiology was artificially enhanced.
Natasha is a skilled fighter who knows different fighting styles like aikido, judo, karate, savate, boxing, etc. Because of her spy skills, she is famous for hunting down her targets and gathering top-secret information. Black Widow often uses electric bolt discharging bracelets, but she also has vast experience using different weapons types.
The MCU's version of the red-haired spy is presented as a human version without any physical enhancements.
Skill Set:
Escape Artist
Gadgets
Intellect
Leadership
Stamina
Tracking
Weapon Master
#3 Hawkeye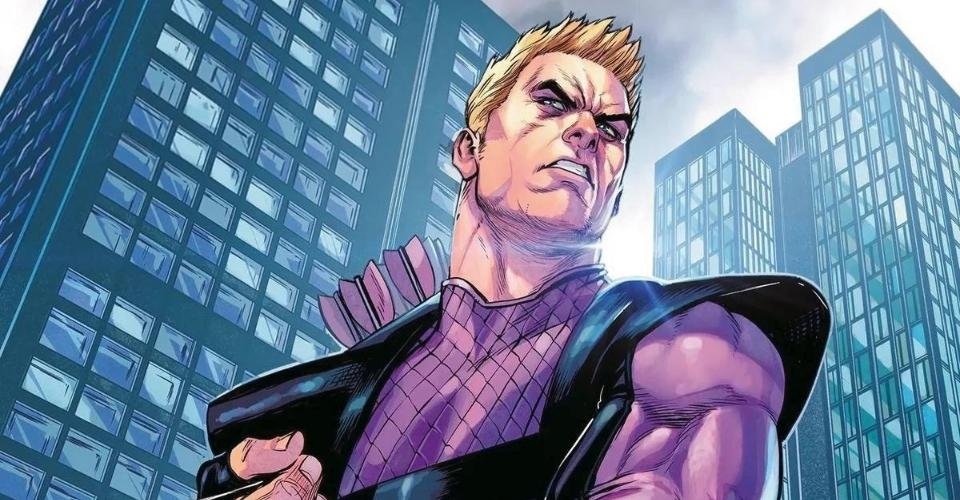 First Appearance: The Avengers #16 in 1965
Hawkeye, one of Earth's Mightiest Heroes, is an ordinary man with excellent archery skills. The MCU's version of Hawkeye is often criticized, but the comic book version of the purple superhero is one of the coolest superheroes in the Marvel Universe.
After being born into an abusive family, Clint ran away from his home and joined a circus. He debuted as a villain in the comics and later became one of the Avengers' first members without any superpowers.
Clint has also defeated many supervillains who are way more powerful than him. Barton is not only a skilled archer but also a skilled swordsman, and his Ronin identity proves this claim.
Skill Set:
Agility
Escape Artist
Gadgets
Intellect
Marksmanship
Power Suit
Swordsmanship
Weapon Master
#2 Iron Man
First Appearance: Tales of Suspense #39 in 1963
Tony Stark, aka Ironman, comes at the second spot on our list, and we cannot disagree with how Robert Doney Jr. shaped the whole Marvel Cinematic Universe. It is often told that Ironman was not a famous character in the comics before the launch of his first live-action movie. But this claim is not entirely accurate.
Tony Stark was a weapon manufacturer with a self-centered personality. But we saw a change of heart when a terrorist group kidnapped him. Tony built his Ironman armor and destroyed the whole base of the terrorists. Over time, Ironman's armor went through significant upgrades. That's why Iron man's appearance changes every time.
Son of genius Howard Stark has no superpower, but his intellect can deal with any threat as he is one of the backbones of the Avengers' financial side in the comics.
Skill Set:
Blast Power
Energy Absorption
Flight
Gadgets
Insanely Rich
Intellect
Leadership
Magnetism
Power Suit
Weapon Master
#1 Batman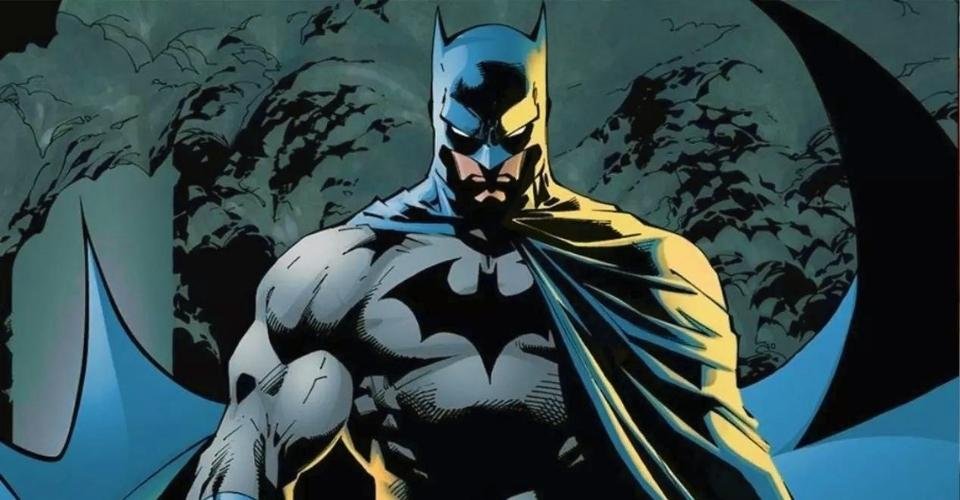 First Appearance: Detective Comics #27 in 1939
There is no denying that the World's Greatest Detective will always hold the number one spot. He set a different standard for superheroes without superpowers. Batman doesn't rely on superpowers and doesn't really need the Justice League.
Bruce witnessed his parents' murder at a very young age. In modern times, his character portrays a typical human's complex psychology in the campy superhero genre. Bruce turned into the Caped Crusader to fight against crime in the city of Gotham.
Batman uses fear and his gadgets to deal with thugs and a master in combat. His methods of tracking enemies and intellectuality are sometimes even praised by his enemies.
In the Marvel vs. DC argument, popular culture has embraced the Dark Knight more than any other human superhero, as he has one of the largest fanbases in the comic book community.
Skill Set:
Adaptive
Agility
Escape Artist
Gadgets
Insanely Rich
Intellect
Leadership
Power Suit
Stamina
Weapon Master
Honorable Mentions
Night Thrasher
X-O Manowar
Speedy
Catwoman
The Question
Mockingbird
Silver Sable
Rocket Raccoon
Huntress
Katana
Iron Heart
Karate Kid
Cassandra Cain
Damian Wayne
Green Hornet
FAQs
How Many Avengers Have No Powers?
Falcon, Black Widow, Hawkeye, Kate Bishop, Yelena Belova, Shang-Chi, Rocket Raccoon, Drax, Star-Lord, Gamora, Ironman, and War Machine; all these MCU Avengers have no superpowers. They are just mere humans.
Who Is the Strongest Non-Power Superhero?
Batman can take on any superhero or supervillain in the DC Universe despite being a human. In the case of Marvel Comics, Tony Stark's Ironman has the cure to any problem because of his genius-level intellect. But we cannot forget about Marvel's badass anti-hero, Punisher.
Who Is the Most Realistic Superhero?
Batman is the most realistic superhero, as famous directors like Christopher Nolan and Matt Reeve presented this character most realistically, and fans appreciated this approach.
Who Is the Most Human Superhero?
Batman and Punisher are the most human superhero, but we can also consider Rorschach in this discussion. Many ignore Rorschach because he comes from a dystopian story setting.
As we have reached our end, we have not mentioned superheroes from The Boys Comics, as the series is meant to satirize superhero culture. But we have mentioned some fantastic superheroes from different comics, and their desire drives them to fight for the good with no superpowers. They do not care about the odds.
We hope you have enjoyed our piece and keep visiting averagebeing for more awesome superhero content.