The concept of anti-hero is more intriguing than the superheroes, and also makes us think more about them than the good guys.
If we break down any superhero story, we can find three colours of characters. One is white, and another is black, but what stands above is the grey one.
The anti-heroes fall under the grey colour, and they are neither good nor bad.
Marvel Comics is often criticized for simple stories and lack of complex characters, while DC is famous for dark, broken, and layered heroes or villains.
Today we are going to break that stereotype by mentioning the top 15 anti-heroes from Marvel Comics.
To be honest, there are more than 15 characters, and for those who did not make this list, we'll mention them at the end. So, Stick around and let me walk you through this.
[toc]
#15 Elektra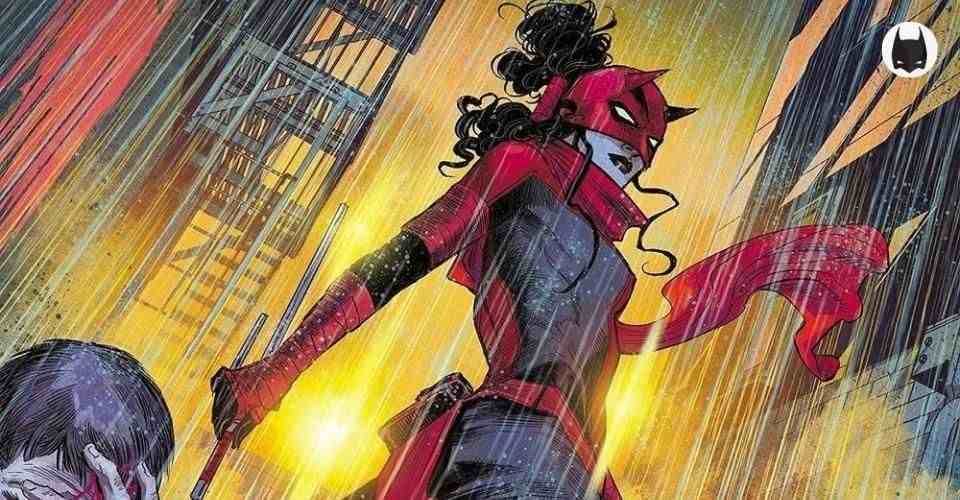 First Appearance: Daredevil #168 in 1981
Elektra is a full-time assassin and part-time superhero. She was created to be an anti-hero in Marvel Comics.
We all know that Elektra is always loved by her fans despite being a sidekick for Daredevil. The peak physical condition allows our favourite red assassin to fearlessly challenge anyone.
Combine that with her unrivalled martial arts skills and her pair of iconic deadly sai, She is a true assassin.
Despite having romantic feelings towards Matt Murdock aka Daredevil, she fought against him many times.
Frank Miller, the creator of Elektra Natchios, killed her off in the comics at the hands of the Bullseye. But she proved to be a compelling character as she was resurrected by an ancient cult called The Hand.
In recent comics, the greatest assassin in the world has taken over the identity of Daredevil.
Characters She Fought:
Daredevil
Bullseye
Wolverine
Hercules
Namora
Black Widow
Silver Samurai
#14 Nebula
First Appearance: The Avengers #257 in 1985
For starters, The comic book Nebula and the MCU version of her are completely different, with fewer similarities.
As a space pirate in the comics, she is a villain and claims herself to be the granddaughter of Thanos. In the movies, she is an anti-hero whose characteristics evolve with each of the Guardians of the Galaxy movies.
With her first live-action appearance in Guardians of the Galaxy, she fought against Gamora, and the Guardians, and also helped the Avengers to undo the Infinity Snap in the Avengers End Game.
What fans can agree on is that Karen Gillan's Nebula played from both sides in the plot of Avengers Infinity War and End Game.
Her MCU journey started with a revolt against her evil and abusive father and ended with losing her adopted sister Gamora. Yes, Gamora's journey has not ended yet, as she will appear again in Thor: Love and Thunder, and Guardians of the Galaxy Vol.3.
Characters She Fought:
Gamora
The Guardians of the Galaxy
Thanos
Black Order
#13 Moon Knight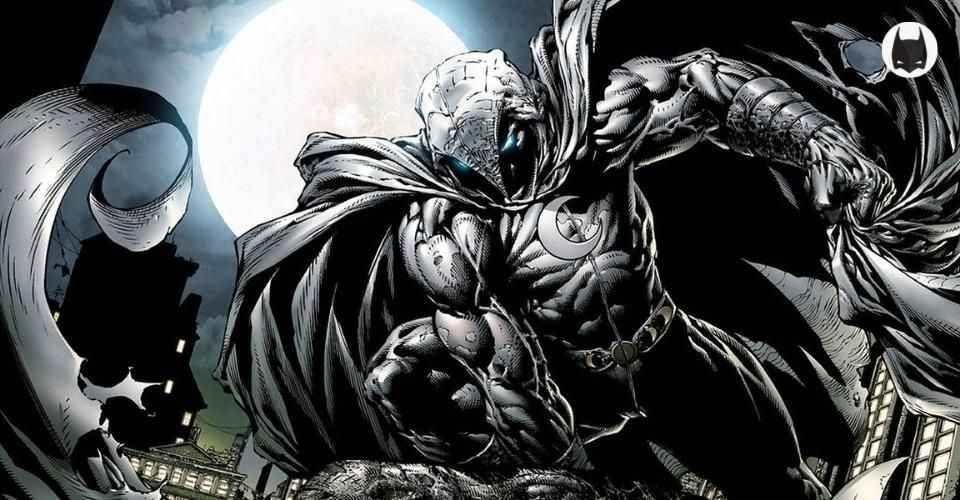 First Appearance: Werewolf by Night #32 in 1975.
Marvel Cinematic Universe has already introduced the brutal crime-fighting vigilante Moon Knight as a Disney+ exclusive, and fans are loving it.
In the comics, the Moon Knight was introduced as a villain in the Werewolf by Night comics, but he became a fan favourite in no time.
Due to heavy demands, our white Egyptian Knight received his solo comic series after several short cameos in other comics.
Moon Knight's character in the MCU is not very different from the comic book version. Our avatar of Khonshu protects the innocents in a brutal manner which includes killing.
Not only does it make him one of the broken characters of Marvel Comics but also he always seems confused and struggles to live with the personalities living within him.
Marc Spector with his other personalities Moon Knight, Marc Spector, Steven Grant, and Jake Lockley does all the biddings of the Egyptian Moon God, Khonshu.
Oscar Isaac was considered the perfect actor to portray the role of Marvel's unkillable caped vigilante, and he had played it excellently.
Want to know more about Moon Knight's personalities?
Characters He Fought:
Werewolf
Shadow Knight
Khonshu
Deadpool
Black Spectre
Taskmaster
Doctor Doom
#12 The Winter Soldier
First Appearance: Captain America Comics #1 in 1941.
From Captain America's best sidekick to Hydra's most lethal agent, Bucky Barnes' journey is sure to be an anti-hero.
Now, comics fans know about his marital relationship with Black Widow but his character arc in the MCU is truly wonderful.
Both comics and MCU versions of Bucky have received the same character treatment. He was picked by Hydra and was injected with the super-soldier serum. He became the second most successful super soldier after Steve Rodgers in MCU history.
Barnes became a ghost agent called the Winter Soldier and did all the evil missions for the Hydra and also killed Howard Stark.
In the comics, he took the title of Captain America for a brief moment after leaving his Hydra career.
His redemption arc triggered the event of the Civil War in the MCU. Even after getting all his memories back, he cannot escape from his brutal past and is always fighting against the traumas inside his head.
Characters He Fought:
Captain America
Thanos
Red Skull
Helmut Zemo
T'Challa
Daken
Sin
Iron Man
Wolverine
#11 Red Hulk
First Appearance: Avengers Volume 4 #7 in 2011. Later, The Incredible Hulk #1 in 1962 (as General Thaddeus "Thunderbolt" Ross).
General Thaddeus "Thunderbolt" Ross, a high-ranking official in the U.S. Military, became the Red Hulk when he felt very lonely after the death of his daughter, Betty.
He was head of the gamma project of the U.S. Government and holds a deep grudge against Bruce Banner, aka the Hulk.
General Ross became truly villainous when he turned into Red Hulk. He had battled against almost every version of Hulk in the Marvel comics, but he also helped the members of the Avengers numerous times.
Fans have always loved the Green Savage Hulk, but a red version of it made them more excited as they are demanding the Red Hulk's appearance in the MCU with a Dark Avengers movie.
Thunderbolt Ross kept his identity secret for a long time in the comics, and his ability to transform back into his human form willingly helped him to do so. Ross' obsession with killing Banner's Hulk makes him an anti-hero in the comics, but he never had problems with the Avengers.
Well, There's another version of Hulk many don't know about.
Characters He Fought:
Hulk
Spider-Man
Venom
Abomination
Thanos
Absorbing Man
Howard T. Duck
Iron Man
Wolverine
Silver Surfer
Sandman
#10 Scarlet Witch
First Appearance: The X-Men #4 in 1964.
Wanda Maximoff aka the Scarlet Witch is one of the strongest mutants in the comics, but she started her career as a supervillain.
Wanda is one of Magneto's daughters and the twin sister of QuickSilver. Her deadly chaos magic is something all superheroes should avoid facing.
Maximoff is also a very complex character as her mental stability is questionable. Her powers to manipulate reality with the chaos magic made her mentally broken.
In the comics, Her fragile mental state caused the notorious events of the House of M storyline. Her famous line: "No more mutants" caused massive damage in the reality of the Marvel Universe, which resulted in 99% of the mutant population losing their powers.
The daughter of Magneto is treated more as a threat than a superhero. Elizabeth Olson's Scarlet Witch has received a different origin story, but both of the characters' personalities and story arcs are very similar to each other.
The MCU's Scarlet Witch's evil persona has already appeared in the Disney+ series of WandaVision and Doctor Strange in the Multiverse of Madness.
Characters She Fought:
Doctor Doom
Taskmaster
Thanos
Ultron
Captain America
Iron Man
Hawkeye
Magneto
X-Men
Vision
Hope Summers
#9 The Punisher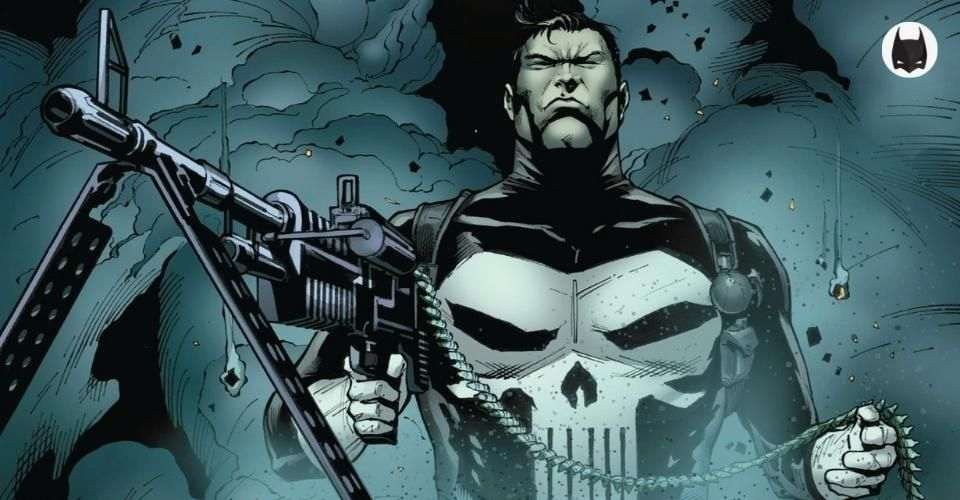 First Appearance: The Amazing Spider-Man #129 in 1974.
Frank Castle, aka The Punisher, is someone who is feared by criminals. His approach toward crime and criminals is very brutal.
After his family's death at the hands of the mob, he swore to take revenge by killing all the criminals in the Marvel Universe.
As a special ops veteran, he used his excellent skills in tactical warfare to trap criminals and kill them. Even though he is an anti-hero without superpowers, he does not fear going against a wrongdoer.
Once the editor of the Punisher, Steven Wacker, claimed that Castle had 48,502 kills to his name and was still counting.
He is a superhero, but his methods make him a criminal to law and justice and a true anti-hero in comics.
Though Frank's brutality is a problem for Disney's MCU, his popularity can bring him back as Jon Bernthal's Punisher from the Netflix series.
Characters He Fought:
Jigsaw
Kingpin
Sentry
Baron Zemo
Taskmaster
Spiderman
Daredevil
Wolverine
Hulk
Ghost Rider
Blade
Black Widow
Iron Man
#8 Magneto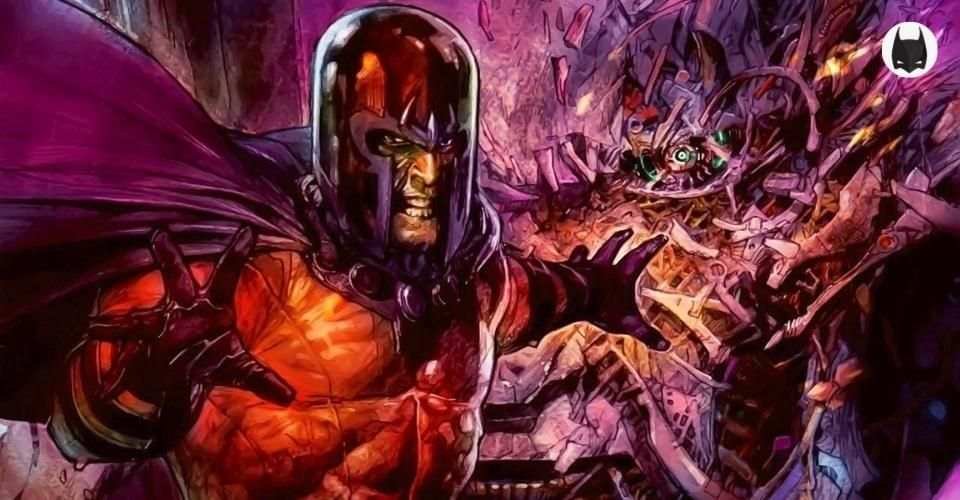 First Appearance: The X-Men #1 in 1963.
Popular belief acknowledges Erik Magnus Lehnsherr, aka Magneto as a supervillain in the Marvel Comics, but he is also a superhero if you are from the Mutant race.
Magneto had always fought for the rights of Mutants in society and also saved his race whenever needed.
But his thought process of mutants being a superior race and his wish to rule over non-mutants makes him a massive threat in the comics.
Xavier's best friend has teamed up with the X-Men on several occasions to fight the common enemy. During the fight against Apocalypse, Magneto led the X-Men team as Xavier was missing to lead them.
Erik experienced discrimination and hardship during the Nazi rule of Hitler. As a survivor of the Holocaust, he sees the world differently and also approaches threats against his mutant race in an evil way.
Characters He Fought:
Apocalypse
Baron von Strucker
The Beyonder
Galactus
Professor X
Wasp
X-Men
Fantastic Four
Inhumans
Sentinels
#7 Venom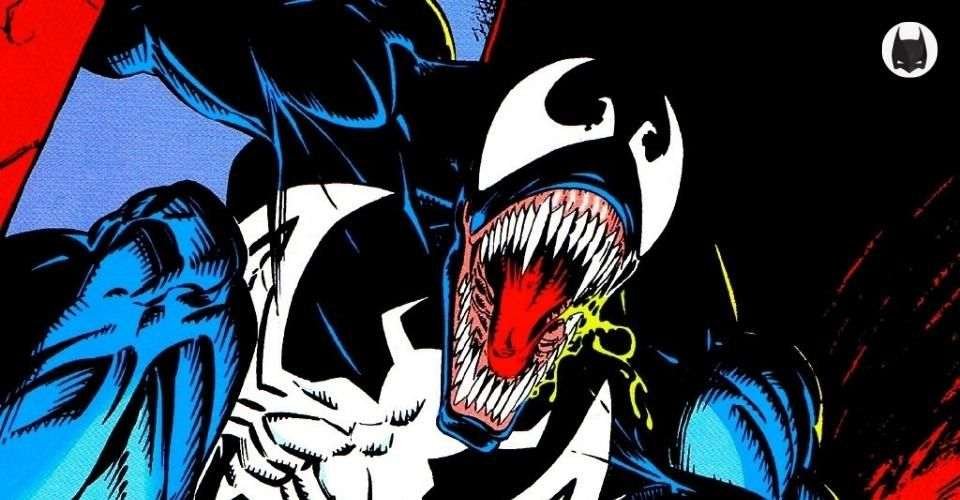 First Appearance: The Amazing Spider-Man #300 in 1988.
Talking about Venom, there are different versions, but we'll only focus on Eddie Brock's Venom, who is the most prominent one.
Eddie was a successful columnist for the Daily Globe newspaper and his career was destroyed because of Spiderman at one point. His deep hatred towards Spidey attracted the Symbiote and they together formed the Venom.
The iconic duo of Venom and Carnage in the comics is one of the worst and strongest villains our Spidey ever faced.
But the comics started changing the character of Eddie's Venom and made him an anti-hero who did not forgive the criminals and treated them in a barbarous manner.
After all, Eddie Brock is a journalist who is disgusted by the crimes in society.
Venom is a conflicted symbiotic entity that often struggles to make decisions as they are two entities in one body.
Sometimes Eddie takes over, and sometimes Venom. Sony's Spiderverse has given us the perfect Venom with Tom Hardy, and fans are dying to see Spiderman in a sequel to the Venom.
Characters He Fought:
Carnage
Spider-Man
Iron Man
Riot
Norman Osborn
Rhino
Knull
Mysterio
#6 Namor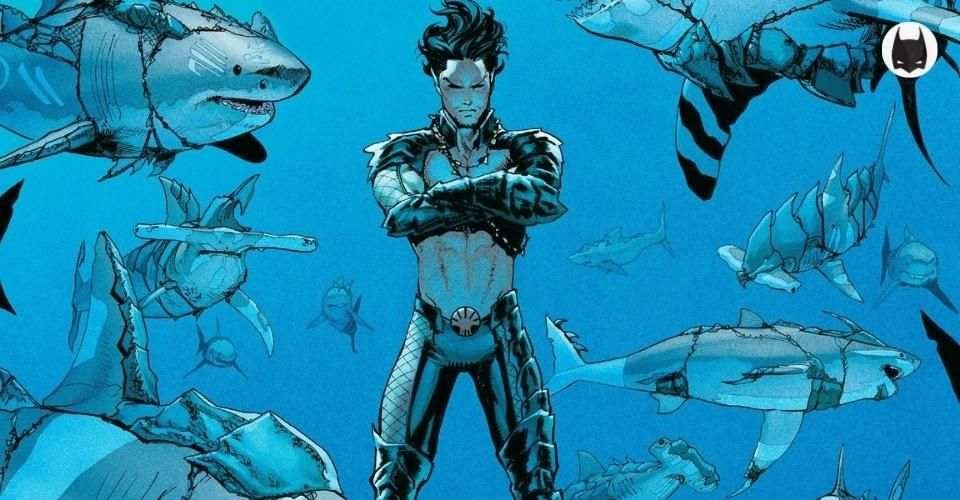 First Appearance: Marvel Comics #1 in 1939.
Marvel's King of Atlantis, Namor was always represented as a perfect anti-hero from the very beginning.
As a half-human and half-Atlantian, he always took the side of Atlantis because he grew up inside the ocean without his parents.
He waged war against the surface-dwellers many times, and the Avengers also stopped him on different occasions.
Namor's romantic feelings towards Sue Storm also made him an enemy of Marvel's first superhero family, The Fantastic Four. For the sake of the people of Atlantis, none can stop him from doing villainous deeds.
He also joined the Illuminati as one of the most influential personalities on planet Earth. As the king of the Seven Seas, he is often considered the World's richest superhero in the comics.
Well, If you want to know about the richest superheroes of all time then we've got this covered.
Anyway, Namor attacked Wakanda after getting possessed by the Phoenix Force in the comics. As Black Panther 2 is coming into the MCU, the rumours of Namor as the primary antagonist of the movie are circling around as it is expected that he will attack Wakanda and will receive a different origin story than the comics.
Characters He Fought:
Attuma
Fantastic Four
Thanos
Red Skull
Avengers
Skrulls
#5 The Hulk
First Appearance: The Incredible Hulk #1 in 1962.
Though The Hulk is one of the core members of the Avengers, he is often engaged in battles against many superheroes.
Banner's Hulk's superpowers come with raw strength and uncontrollable rage.
With his untrollable rage, Banner cannot recognize his friends or enemies and he attacks anyone in front of him. In the comics, there are several comic series where the Hulk appears as a villain.
In one of Marvel's recent comics, Old Man Logan, Banner was the primary antagonist of the story. Other than that, the World Breaker Hulk is also a villainous version of Hulk with Maestro.
In our opinion, the Hulk is not a superhero all the time, but whenever he becomes evil, there is a strong reason behind that.
The MCU kinda tried to introduce Mark Ruffalo's Hulk's anti-heroism in the Avengers: Age of Ultron Movie but did not move forward with that idea for very long.
Characters He Fought:
Red Hulk
Abomination
The Leader
Doctor Doom
Juggernaut
Thing
Avengers
Thor
Illuminati
Ghost Rider
Sentry
Spider-Man
Silver Surfer
#4 Loki
First Appearance: Venus #6 in 1949.
Loki from Marvel Comics initially plays the role of a super-villain, but Tom Hiddleston has achieved something different with this character as he is now considered the most loved anti-hero.
The God of Mischief always plays the role of antagonist in Thor's storyline. But Marvel Cinematic Universe has changed everything about the adopted son of Odin.
The charm and the naughtiness of Hiddleston have won the hearts of Marvel fans. After his cinematic debut in the Thor of 2011, Loki has fought the likes of the original Avengers, Dark Elves, Hela, Thanos, TVA, and He Who Remains.
Hiddleston's Loki has appeared in most of Marvel's movies, but fans are still wanting more from him.
Thor's stepbrother has by far got the best character development in the MCU. Loki's role in the current MCU phase will be very vital as he will try to restore and save the "sacred timeline."
As the most-watched Disney plus series, Marvel fans are waiting for season 2 following the first season's massive success.
Characters He Fought:
Thor
The Original Avengers
Dark Elves
Hela
Thanos
T.V.A
Alioth
He Who Remains
#3 Thanos
First Appearance: The Invincible Iron Man #55 in 1973.
Purple Mad Titan is a force to be reckoned with. Not only in Marvel Comics but also in the MCU, he killed half of the Marvel Universe with his infinity gauntlet but why is he an anti-hero?
Well, Thanos is an extremist who does things that needed to be done. He does not compromise anything to achieve his goal.
Thanos played a vital role in the Annihilation storyline of the comics. The Mad Titan became so popular that he received a comic book series to explore more about his own origin story.
Nowadays, readers read the comics from Thanos' perspective.
Marvel Studios promptly introduced Thanos and they developed the character from an anti-hero's perspective.
Even after he died in the MCU, Thanos is still mentioned, and The Eternals movie clearly showed the true intention of Thanos for wiping out half of the universe.
Characters He Fought:
Ronan the Accuser
Heimdall
Sif
Loki Laufeyson
Collector
Thor Odinson
The Avengers
The Guardians of the Galaxy
Doctor Strange
Odin
Galactus
Magus
#2 Ghost Rider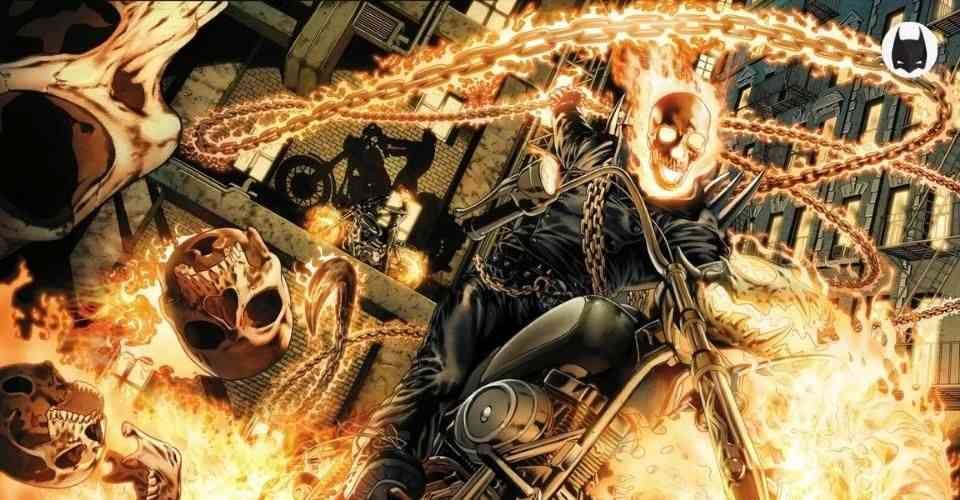 First Appearance: Marvel Spotlight #5 in 1972.
Marvel's Ghost Rider is not exclusive to Johnny Blaze, but we'll only focus on him. Ghost Rider is a superhero with horror looks.
The spirit of vengeance always punishes those who have committed sins. Everything about him indicates a superhero, but this is not the case.
If a superhero tackles crime by doing sins, he can come for him and punish him. That is why he has fought against many villains as well as superheroes such as Doctor Strange, Hulk, Daredevil, and The Punisher.
After the deal with Mephisto, Johnny worked for him and cleaned up all the mess of Marvel's version of Devil. But later, Ghost Rider started revolting against him.
Our supernatural bike rider is seen as an anti-hero by the readers because he is obsessed with vengeance and punishes them with Hellfire.
Characters He Fought:
Hulk
Mephisto
Lucifer
Dare Devil
Jack O' Lantern
Baron Mordo
Galactus
Doctor Strange
The Punisher
#1 Deadpool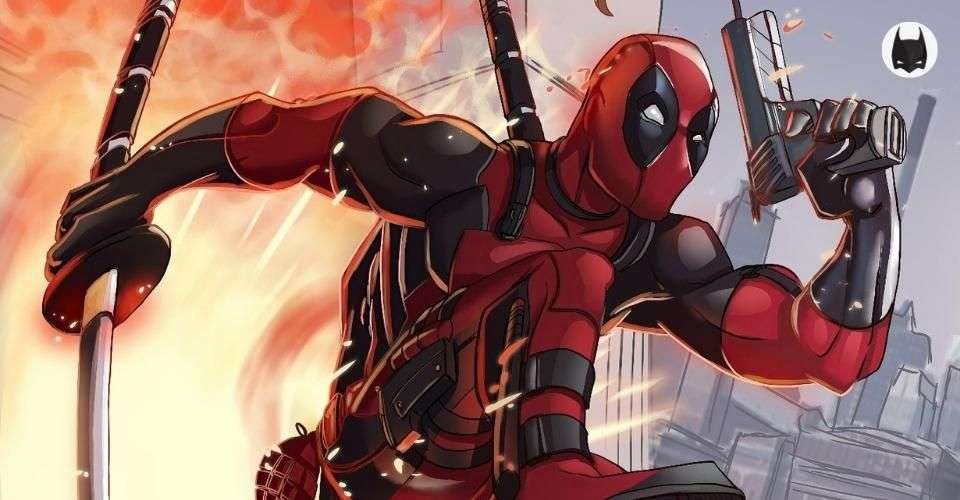 First Appearance: The New Mutants #98 in 1991.
As our countdown reaches its end, Our final anti-hero is none other than Deadpool himself. We think that he does not need much of an introduction but still.
Deadpool first appeared as a villain who was hired to tackle Cable and the New Mutants. But later, he was turned into the mercenary we love as an anti-hero by the writers.
Wade Wilson is very famous for brutality, but unlike The Punisher, He makes killing fun.
Yeah, This guy has no honour code and does not care about the law at all. His ultimate healing abilities give him an upper hand whenever he fights against any supervillain.
In Deadpool Kills the Marvel Universe Comic series, our fourth-wall-breaking superhero killed all the characters of Marvel Comics. This comic is a perfect example of Deadpool being an anti-hero.
After Disney acquired Fox Studios, all the X-Men actors' fate is in jeopardy but Ryan Reynold's Deadpool has survived this because he is considered the perfect cast choice for playing the fictional character Deadpool.
If you ever want to kill this regenerative degenerate then check out the below link.
Characters He Fought:
T-Ray
Thanos
Mister Sinister
Taskmaster
Juggernaut
Spider-Man
Wolverine
Punisher
Hulk
The Avengers
Now, To make the list a bit more perfect, Let's see some top anti-heroes who aren't listed in our countdown but are worthing of mentioning here.
Honourable Mentions
Yondu
Ronan the Accuser
Galactus
Gambit
Red Guardian
M'Baku
Blade
Mystique
Jean Grey
Baron Zemo
Black Cat
Wolverine
Black Widow
Dr. Doom
Emma Frost
Galactus
Now, our list is complete, but we have not mentioned about few characters like Wolverine, Dr. Strange, and Hell Storm because they are no longer considered anti-heroes.
Though many superheroes become anti-heroes for a brief moment in a specific storyline, we have not put them on this listicle because they are not permanent ones. We hope that you will agree with our list.
That's all for today folks. Now, Who's your favourite anti-hero?
Let us know it all on our Instagram handle here and in the meanwhile, Keep visiting averagebeing.com for more awesome superhero content.