Do you know that the idea of masked heroes originated from 19th-century French play? If you are fascinated with masked superheroes doing fantastic jobs in the comic world, here is an important story.
Created by Baroness Orczy, The Scarlet Pimpernel was a courageous aristocrat who turned into a masked superhero and saved French aristocrats. From then on, Most superheroes have worn numerous masks.
Besides allowing the superheroes to protect their identity, what else do the masks serve?
Well, the masks help these characters to be more powerful and memorable.
When you talk about superheroes, the first thing that pops into your head is the mask of a specific superhero rather than the superpowers.
Remember the mask of Batman, which already took the market by storm? But which mask superheroes are unique and top-rated? Let's find out together. So, here are our top 20 masked superheroes of all time.
[toc]
#25 V (V for Vendetta)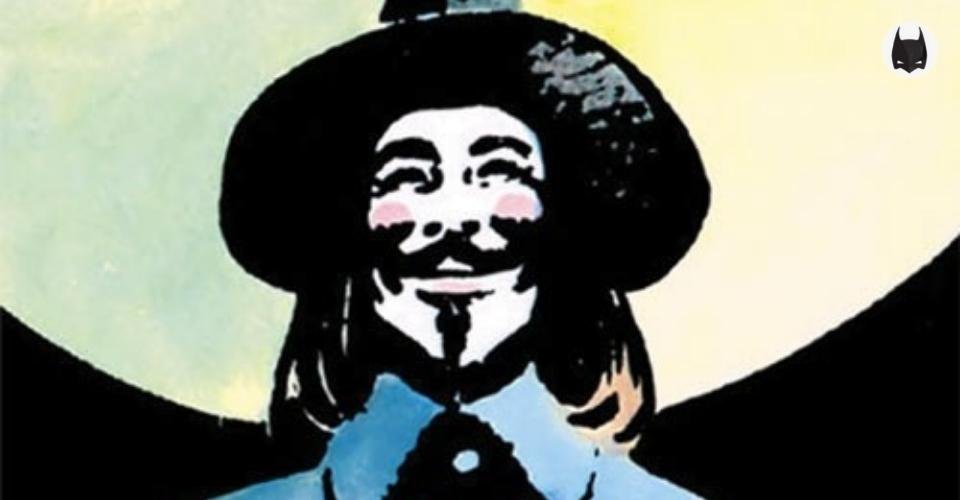 Publisher: DC Comics
First Appearance: Warrior #1
Do you know who the true Vendetta is? How the character manages to keep his identity a secret from his fans?
Well, the background and identity of "V" for Vendetta are not revealed, but you can represent him as one of the inmates who have gone through various medical experiments at the camp known as "Larkhill Camp," where the Norsefire had experimented on Jews, political prisoners, Muslims, black people, and homosexuals.
What can you expect after such horrifying medical experiments?
Everyone died, but only one person survived who was allowed to grow crops and roses. Did you know that he gathered grease solvent and ammonia fertilizers to make mustard gas and napalm to escape the cell and detonate the bomb?
Quirky, right?
This character later adopts the iconic identity of "V."
V plans out revenge on the government for almost five years. He built his secret base to take revenge and gave the name "Shadow Gallery."
#24 The Mask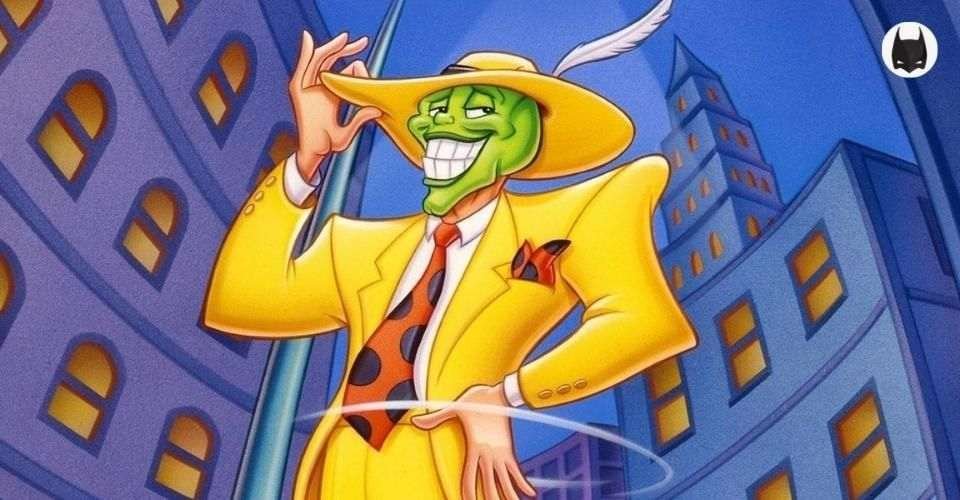 Publisher: Dark Horse Comics
First Appearance: Dark Horse Present #10
Have you heard of "Big Head" in the comic world? You are familiar with the character but might not know a lot about this character.
Give it a guess!
You guessed it right "The Mask." Do you know that The Mask comic series was titled "Masque"?
The mask appeared as a playful and heroic figure in movies and cartoons, but you will find the polar opposite in comic series. He is a sadist and expects nothing but only chaos. So, how does he become a favorite masked superhero?
Stanley Ipkiss was the first possessor of The Mask. Stanley's past is still unknown, though he had a relationship with Katherine. He found a mysterious mask and took it home to gift his girlfriend.
Soon he realized that the mask had given him some supernatural powers by altering his personality to be more unhinged and less inhibited. Initially, he used his powers to aid people but soon after, he leveraged his strengths to avenge his vendettas fatally.
Their obsession with Stanley towards the mask and using the destructive powers made him target authorities and cost him his relationship. Lieutenant Kellaway ordered police against the mask and had his forces decimated but unfortunately found himself powerless to stop the murderous spree. How does that leave your emotions?
#23 The Phantom
Publisher: Lee Falk's newspaper comic strip
First Appearance: Phantom newspaper strip, King Features Syndicate
You can recognize him in the blink of your eye if you look at comic strips. How does he maintain such a spick and span stature even after fighting criminals to this extent?
If you are not aware, Phantom lives in the Bangalla jungle, present in the African Nation. He even fought various criminals and pirates for centuries.
Crime-fighting was not only the sole identity of Phantom. He also saved and preserved nature. He is even called a "Ghost who walks." People believed that he had lived more than four decades. But is he really 400 years of age?
No, it was found as a myth later.
Christopher Walker, The Phantom, was an ordinary man just like us, but his father was the Phantom. There is an interesting fact that all Phantom married royal blood women. In the entire Panthom's history, younger ones have to take responsibility after elders' retirement, as Christopher Walker did after his father's retirement.
He was not the only so who became a Phantom. You can see various female Phantoms with the same costume. No wonder he is a favorite masked superhero of millions across the globe!
#22 Catwoman
Publisher: DC Comics
First Appearance: Batman #1
How enthusiastic are you to know about the Catwoman?
Well, she is the tip-toed jewel thief of Gotham City and is known as one of the famous enemies of Batman.
Selina Kyle is portrayed as an orphan who has learned to survive in the streets of Gotham City. She opted for thievery to survive but decided to do it with a unique style, making her an iconic character.
Just imagine thievery with style. How exciting her life might be? Not only that, She learned martial arts and trained very hard to hone her skills.
Also, Did you know that Catwoman appeared as an antagonist against the greatest detective?
We all know Catwoman with a black suit, but the interesting fact is she appeared in a purple suit in her first appearance in the comic series. Add to that, Her debut in DC Comics was in the form of the Cape crusader. If you haven't got a chance to take a glimpse of it, it's about time you picked it.
Even the comic's origin has changed several times, and you might not know that she was called "The Cat" in the first issue. Our beloved cat has a relationship with Bruce Wayne. Can you imagine a cat in love with a bat?
Regardless of being an anti-hero, she still helps Batman unconditionally. Most readers even consider her a bisexual character, as she had a relationship with Poison Ivy for some time. The Golden version of Catwoman wears a cape on her suit, but now it is missing. You can imagine it had some escaping issues.
#21 Green Arrow
Publisher: DC Comics
First appearance: More Fun Comics #73
We all have a Green Arrow in our life. Do you want to know why we told you this?
Loving and protecting the little ones are the crucial qualities that make Green Arrow unique. His crusade is only to protect the people who cannot defend themselves.
Regardless of being a billionaire, Green Arrow always stood for the underprivileged and fought against corruption in the system that hurts innocents.
Oliver is an activist and a philanthropist who works tirelessly to fight regulations and laws that creates a problem for his city's people. After his selfless and hard work, he even became the city's Mayor.
The vigilante realized that his multi-identity would help people he loved as he wanted to dedicate his life to saving people and not just philanthropy and vigilantism. Green Arrow is an iconic hero today, as he likes to stand against the system and other superheroes who overlooks the victims.
#20 Nightwing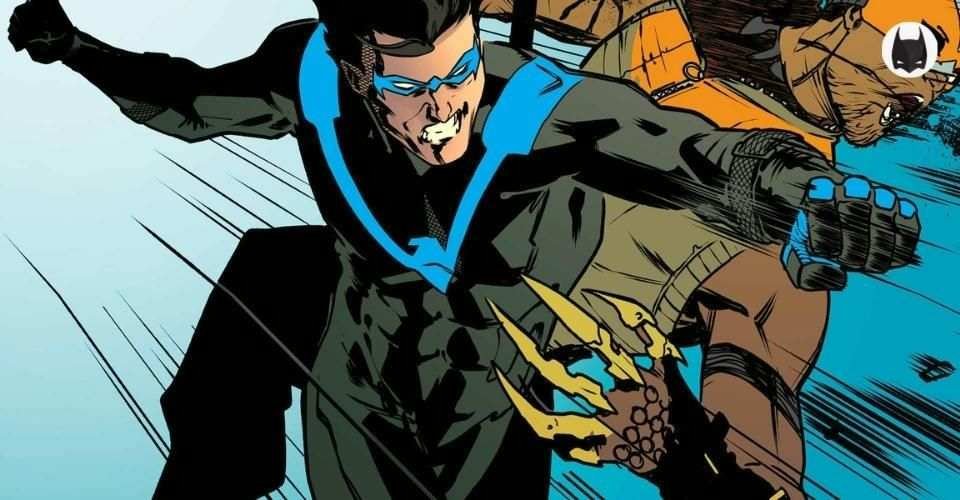 Publisher: DC Comics
First appearance: Superman: Superman #158
It's hard to be a superhero, but what does it feel like being a sidekick?
Heroes get all glory, but the sidekicks clean up all mess. They neither make any decisions nor give orders to anyone. So, who do you think supports these superheroes?
Well, one of them is Nightwing. His family was murdered, and Bruce Wayne adopted Dick Grayson. Batman shared all his secrets with Dick Grayson and molded him into Robin, his partner in crime.
When Dick Grayson grew older, he played the sidekick role of the leader of the Justice League. Can you guess who the most incredible hero was?
While being a sidekick, he decided to make his own identity and came out stronger by staying true to his learnings. His code was simple as his mentor: "If you break the law, then watch out."
20 Most Powerful Teen Titans Characters Of All Time (Ranked)

You Might Be Interested In
#19 Daredevil
Publisher: Marvel Comics
First appearance: Daredevil #1
Talking about another loved masked superhero, Matt Murdock is a lawyer during the day and a crime-fighting vigilante at night. Like other superheroes, Matt's urge to fight crime is shaped by tragic experiences.
His father was a boxer and got killed because he refused to join a fixing match in a fight, which provoked Matt to be a crime-fighting superhero of New York.
So, what's so special about this iconic figure who has won millions of hearts by now?
His iconic red full-body skin-tight costume was designed to look like the devil, and it helped him keep his face a secret worldwide. More so, it even allowed him to intimidate his opponents. Did you know why he had devil horns on his mask? What do you think it was for style?
Like you, most of his enemies got scared. Not to mention, These horns actually have radio antennas. Similar to Batman, Daredevil uses the antennas to track down the radio equipment of police to search for the latest crime intel.
The eyes of Daredevil are illustrated in red without pupils, which completes the demonic appearance. So, What do you think, which superhero has the most frightening look?
#18 Red Hood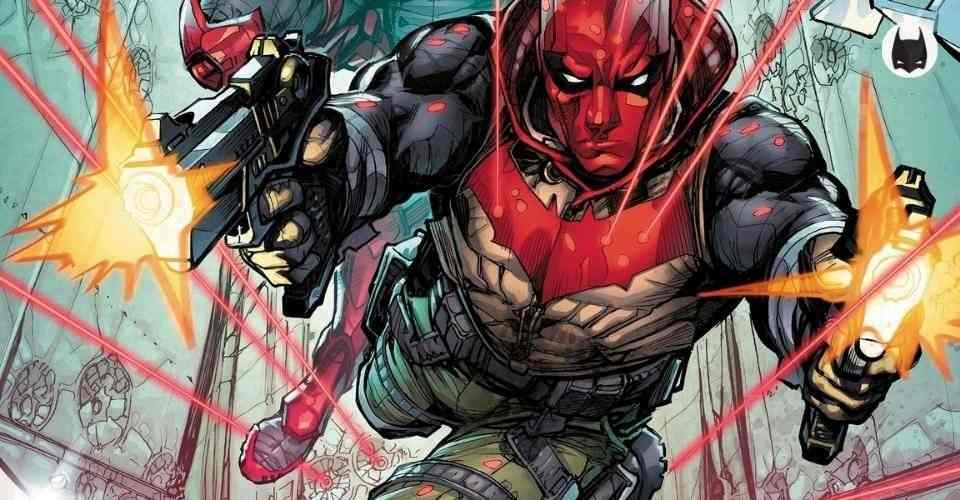 Publisher: DC Comics
First appearance: Detective Comics #168
Red Hood deserves a special mention when it comes to the unconventional, rough, and brutal masked superheroes.
He is a vintage superhero of Outlaws and The Batman. Jason Todd, aka Red Hood, had a very troubled childhood because of his parent's arguments. His mother suffered from drug addiction and depression, while his father showed him the path of conning and thievery at a very young age.
How has the legacy continued then? Well, the red hood gang died, but the symbol remained powerful—especially in its role in creating the Joker.
Today's Red Hood wears a remarkable red mask to symbolize waging war against the same underworld criminal that spawned the gang.
So, here is how the story unfolds.
Jason Todd became the second Robin when Dick Grayson took the mantle of Nightwing, and Bruce Wayne needed support. He wore the Domino mask until the Joker appeared and ended the life he made with Batman. After years of his death, he returned as Red hood. Isn't this fascinating?
This time Red Hood came with brutal techniques and ideologies, which leads him to disagree with everything Batman stands for.
#17 Moon Knight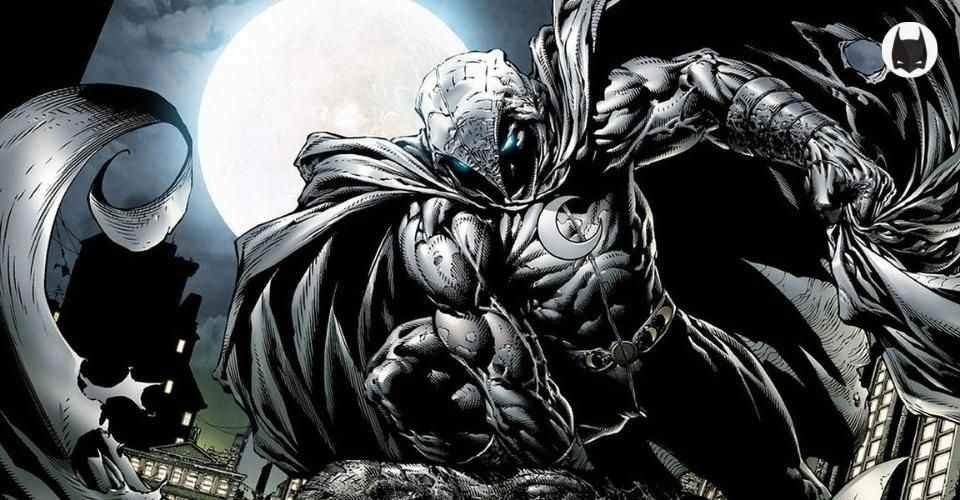 Publisher: Marvel Comics
First appearance: Werewolf by Night #32
With all buzz around it, you might already know about the character. If not, then here is a quick explanation.
Want to witness one of the most complicated heroes of Marvel history?
Moon Knight is the most complex superhero from the Marvel universe, and with various personas and personalities under the Mask, He is just unpredictable.
Also, Moon Knight is the best comic character who is struggling with mental illness. He is a sanctified avatar of the Egyptian God and sometimes even becomes a cold-blooded killer.
In this embodiment, Marc Spector is a mercenary. Born to the Rabbi, He ran from his home to become an adventurer. Marc was hired to protect the archaeological dig but was betrayed by his employer and left to die as Bushman planned to rob excavated treasures. This might all seem to fantasize if you are a superhero fan.
But, instead of dying, he was offered a second chance to live with superpowers by an Egyptian God, Khonshu. Spector chooses his fate as Moon Knight instead of giving up on his life.
Moon Knight was an earthbound agent of the Khonshu's will. The full moon grants him strength and powers. That's how Moon Knight came to become a fan-favorite character.
#16 Captain America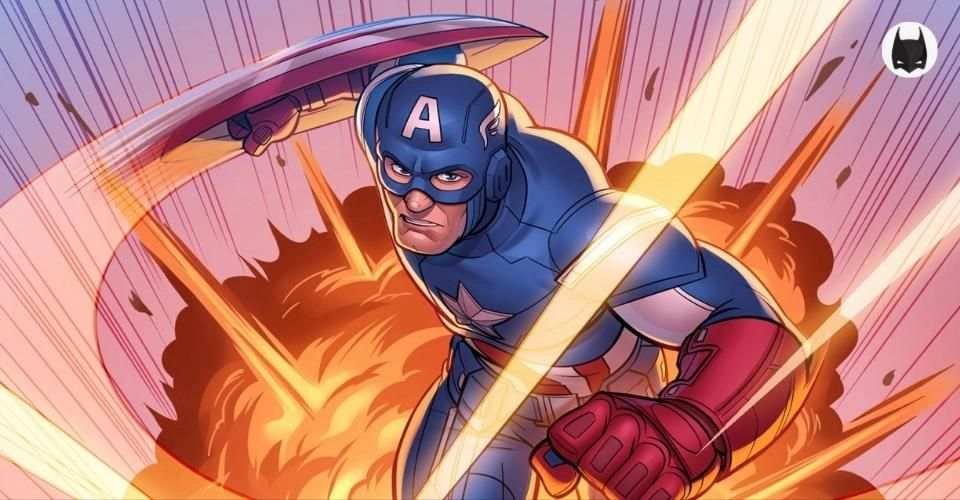 Publisher: Marvel Comics
First Appearance: Captain America Comics #1
Well, this one character doesn't need any introduction. Comic or non-comic fans, you all must be pretty aware of him.
Captain America is the first-ever world war superhero winning millions of fans worldwide.
Honesty, honor, and bravery are vital, and that's why undersized and skinny Steve Roger was the right choice for becoming the world's serum specimen.
The world has undoubtedly mourned the loss of the Iron Man, but the void left by the retirement of Captain America cannot be replaced even by Sam Wilson?
Roger saved the world from Hydra and Nazis in the '40s, and after being frozen for decades, being a member of Avengers, he returns to stop the global incursions from every side.
Captain America has created a different legacy altogether. He always acts as the stubborn conscience of the team, and he wants to side with the right thing even if he is failing. He is an unparallel hero, a born leader, and a best friend. The captain is a pinnacle of the goodness at Marvel's heart.
#15 Deathstroke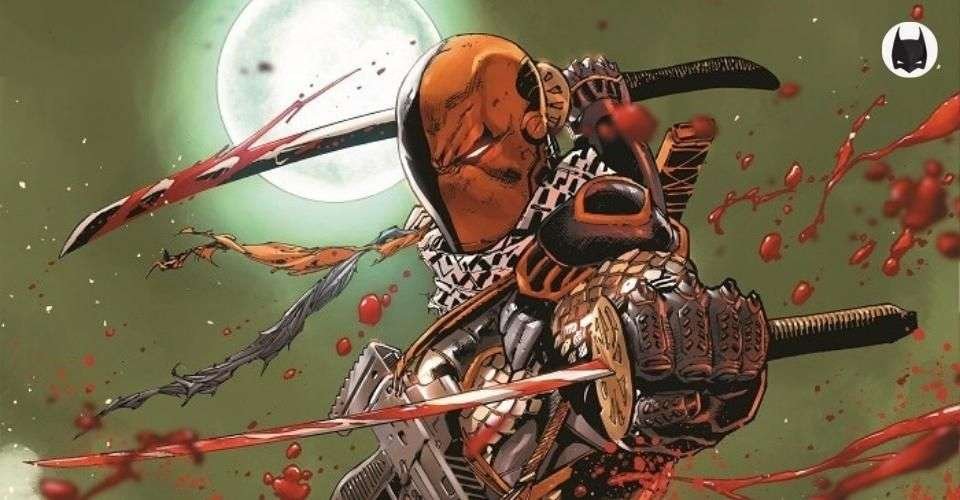 Publisher: DC Comics
First Appearance: The New Teen Titans #2
Did you know that Deathstroke is considered one of the best villains in the DC Universe?
Slade Wilson is one of the deadliest assassins in the comics. He is the main enemy of various superheroes, notably Justice League and Teen Titans. Moreover, he is even a superior rival to individual heroes like Green Arrow, Batman, and Dick Grayson.
To give you some context about the Deathstroke, he is the father of Jericho, two emphases of Respawn and Ravager.
Deathstroke, the premiere killer, comes into conflict with the superhero community, and he even struggles to connect with his family later. Even Batman considers him the best military strategist to lead the forces of earth in times of need.
Much to your excitement, Deathstroke was ranked 24th best villain of all time and 32nd best comic book character by fans.
#14 Spider-Man
Publisher: Marvel Comics
First Appearance: Amazing Fantasy #15
Do you even need a convincing reason for this Marvel character to be a top-rated one?
Spider-Man is one of the most popular superheroes in the world and is a favorite in almost 58 countries. His unique abilities make him a real comeback hero with every marvel release.
Peter Parker wears a red and blue mask with a full-body suit to protect his identity from the world. The mask is tightly placed around the body, which allows him to do wild acrobatics in the entire city of New York. The question is, despite doing such deadly activities, how does he manage to wear his mask on?
This mask has a black web pattern. A black spider is also featured on the chest and a bigger one in the back.
Additionally, the mask even silences the voice, making him entirely unrecognizable. Do you know why he had lenses on his mask? I will leave it to you to speculate on that!
Can Spider-Man Lift Thor's Hammer? (21 Burning Questions Answered)

You Might Be Interested In
#13 Hawkman
Publisher: DC Comics
First Appearance: Flash Comics #1
Hawkman possesses spiritual blessings, knowledge, underwater breathing, and the ability to talk with different animal species after learning the language of hawks and other beasts.
These are not even counted as skills that Carter Hall acquired before realizing his true self, like mastering different weapons, archelogy, and eye-catching talent for invention.
The winged vigilante has access to the Nth metal, making him a deadly battlefield opponent. Also, He's a member of the Justice Society and Justice League, the two big names in the entire DC universe.
Fans can finally get to see a live-action portrayal of Hawkman in the upcoming Black Adam film.
#12 Blue Beetle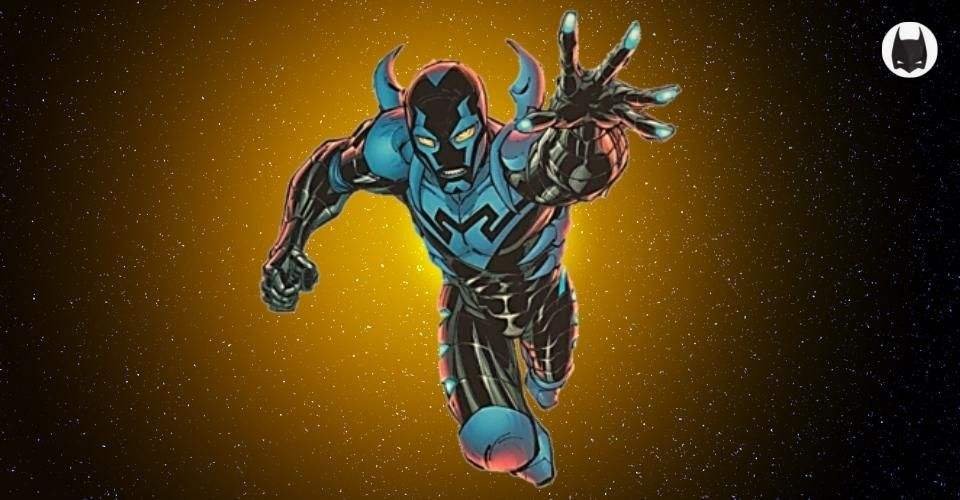 Publisher: Fox Comics
First Appearance: Mystery Men Comics #1
Jamie Reyes, aka Blue Beetle, is a member of Outsiders. He was an agent of Reach when the Green Bettle rebooted the Scarab. But he got freed from the control of Isis and Zatanna, assisted by Doctor Fate.
Blue Beetle seemed to have a mellow attitude and a relaxed personality if you talk about a simple mission but do you know why his teammates find him odd?
Wouldn't you find it weird if you see someone talking to themselves? But here, The Blue Beetle inside him was constantly interacting with the host.
He didn't like the artificial intelligence of Scarab and was constantly not in favor of it. As someone who donned the role of Blue Beetle, his body suit resembles an insect. Yes, you guessed it right, he even has two wings and can transform his limbs into various weapons and tools.
#11 Iron Man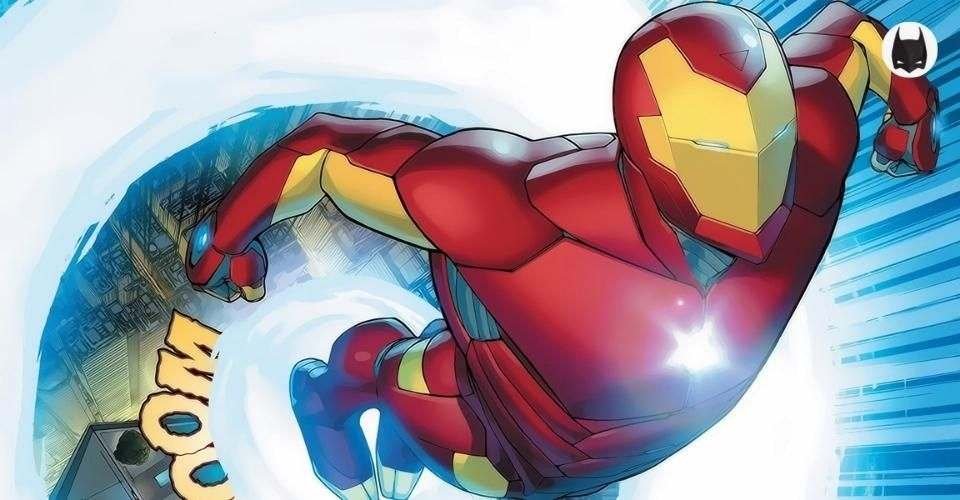 Publisher: Marvel Comics
First Appearance: Tales of Suspense #39
You cannot imagine Avengers without the iconic Iron Man, can you? You cannot fantasize about Tony Stark without the traumatizing experience he's gone through.
Tony Stark is a superhero who went from a womanizer weapons dealer to an arrogant lifesaver. The story of Tony Stark in the MCU is now complete after sacrificing his life by using the infinity gauntlet.
He fulfilled the promise he made to himself and the reason for creating the armored suits. From the standpoint of the franchise, Robert Downey, Jr. has performed flawlessly as Tony Stark, but the comic version isn't as good as the live-action hero.
In the comics, Tony's ego is so ridiculously high that he insults everyone and is one of the most hated superheroes at one point.
#10 Batman
Publisher: DC comics
First Appearance: Detective Comics #27
Batman has been around since 1939. Most of us weren't even born by that time. Even if you aren't, he must be your childhood hero, right?
Over several decades, he remained one of the most famous masked heroes of all time. At a young age, Bruce Wayne lost his parents at the hands of Joe Chill, Gotham's low-level thug.
Well, that would be heartbreaking for any kid.
Bruce has dedicated his entire life to protecting Gotham City by fighting criminals. To keep his identity a secret, he wears a Batsuit consisting of armor, boots, cape, cowl, bodysuit, and an iconic mask for protection. In DC's history, Batsuit remained one of the most popular ones ever made.
His mask has radio antennas and bat ears which help the superhero communicate with people. The cowl is packed with echolocation, similar to bats. Did you ever wonder how he moved in those dark areas?
Batman uses the echolocation to see during dark hours and move safely at night. He even wears a cape which makes him look more intimidating than your regular superhero.
Batman's Hellbat Armor: Everything A Batfan Needs To Know About

You Might Be Interested In
#9 Invincible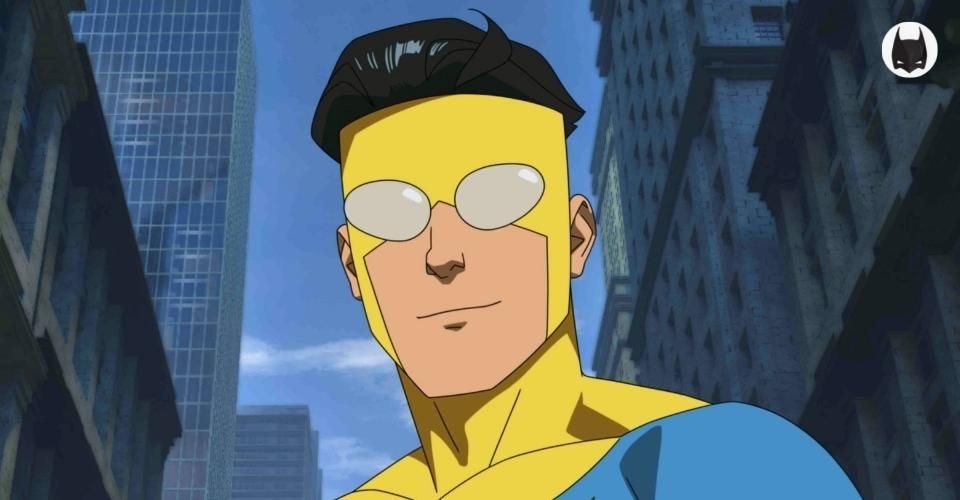 Publisher: Skybound Entertainment
First Appearance: Savage Dragon #102
Invincible, a human hero, is the son of Debbie Grayson and Omni-Man. Just imagine having superpowers by birth. Invincible witnessed it and started his intense training on his seventeenth birthday under the mentorship of his father.
His superpowers seem like an inspiration from Superman, and he possesses accelerated healing, power of flight, invulnerability, and super strength. If you got all these powers, then what would you have done?
Well, The Amazon Prime's Invincible series is a well-executed tale of how he does things.
#8 Cyclops
Publisher: Marvel Comics
First Appearance: The X-Men #1
Cyclops is a mutant, a group of people born with superpowers. For those who don't know, He is the leader of the X-Men and is responsible for all their missions. He even changed his costumes frequently day and night. But, one thing that stayed forever is his dashing mask.
Ahh, Cyclops. Did you know why he had to wear eyewear all the time?
Unlike most heroes, his mask was not for looks because it was for protection. Protection here is referred to as protection for everyone around him. This mask contains ruby-quartz lenses, which keep his destructive power in control.
Well, He had serious relationships with the X-men members, So, He shouldn't hurt the ones he loves.
#7 Green Lantern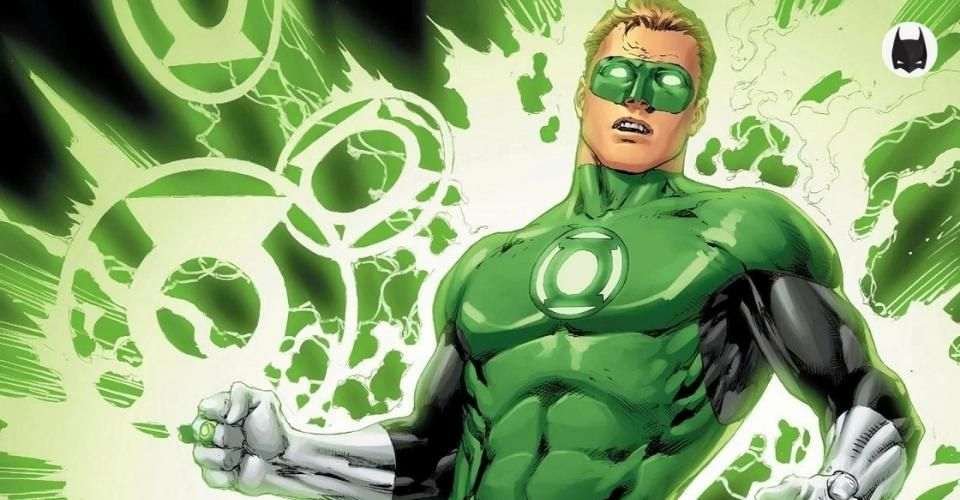 Publisher: DC Comics
First Appearance: All-American Comics #16
Green Lanterns are an interstellar force of DC Comics. The Green Lantern ring chose Hal Jordan, an air force pilot. Later he became the first human lantern to have a power ring that solely works on the host's willpower.
Did you know that his life changed twice after the aircraft crash?
In the first one, he witnessed the death of his father. After the death of Half Jordan, Abin endows the duties and the Lantern ring.
Thus born a new superhero who became best buds with the Flash, and the duo almost always got on Batman's nerves.
#6 Plastic Man
Publisher: DC Comics
First Appearance: Police Comics #1
Earlier in his life, Plastic Man was a thief whose entire body got drenched in weird chemicals amid a robbery. There is no one similar to him in the history of comic books. Once he possessed the powers, he moved from being a bad guy to helping others.
Yes, He is mischievous, but he decides to do some heroic things, which is more or less a good thing. So, Is Plastic Man entirely made up of plastic? No, not exactly.
Chemicals that got into the bloodstream have made him realize that he can transform into resembling rubber, allowing him to bounce, stretch, and transform into any shape.
He wears a leotard and a slit down in the center of the costume. This superhero changed his face shape and wore pair of goggles to hide his identity.
Well, He once became a chair, so Wonder Woman could sit on him. Pretty prevy, right?
#5 Wolverine
Publisher: Marvel Comics
First Appearance: The Incredible Hulk #180
Wolverine is a quintessential member of the X-Men. Logan or James Howlett is a deadly mutant known for going berserk with his beast-like abilities, which help him assassinate enemies.
Did you know Logan is an expert in most combat forms and tracks any moving object?
Yes, This guy is not only a tough customer but can also do more than wild swinging. Also, He can come out of any situation thrown at him thanks to his insane regenerative abilities. You should pick up the Ultimate X-Men comics to see a face-off between Wolverine and Hulk.
Wolverine possesses a skeleton that is fused with Adamantium. Like Batman, Wolverine even wears a cowl. But he didn't use a dark cowl. Instead, he hid his face behind the bright yellow mask.
#4 Deadpool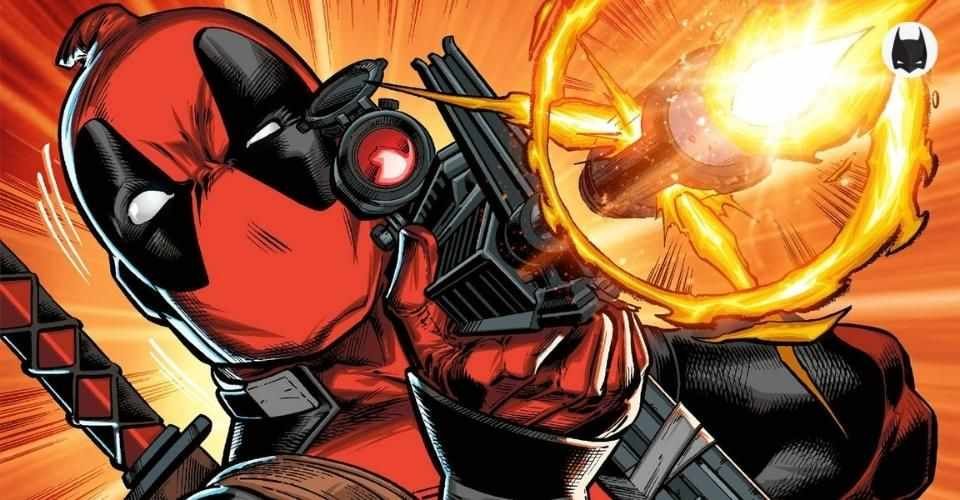 Publisher: Marvel comics
First Appearance: The New Mutants #98
Wade Wilson, aka Deadpool, is a Canadian mercenary who became superhuman with his accelerated healing powers from the Mutant program. He is a mercenary with a big mouth trained in swordsmanship and martial arts.
Wade's black and red suit hides the cancer scars on his body. The mask and suit of Deadpool were designed by Weasel, who was his friend, arms dealer, and weapons designer.
Also, The iconic suit of Deadpool contains numerous pockets to keep several types of knives and grenades.
Did you know he broke the fourth wall of the Marvel Universe? Yeah, He didn't remember his past because of his mental condition. Well, Ryan Reynolds is the man to do it in the MCU.
#3 The Flash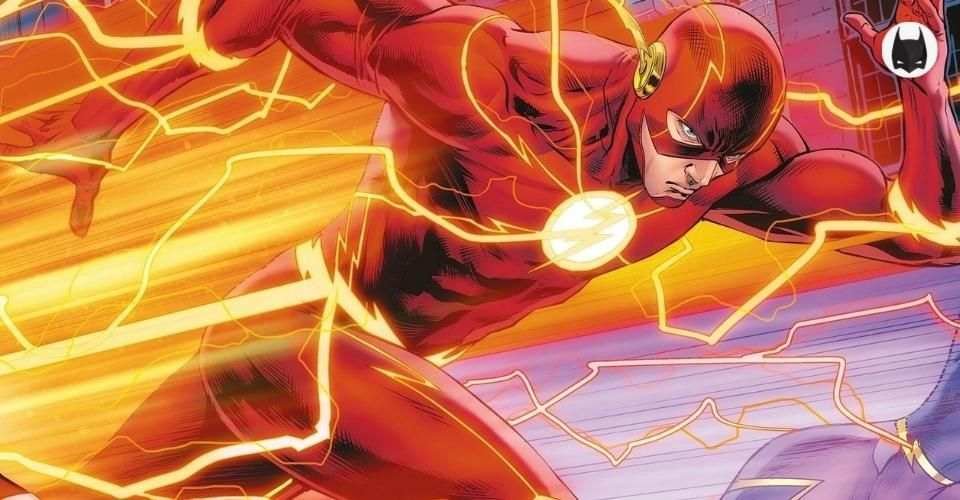 Publisher: DC Comics
First Appearance: Flash Comics #1
Barry Allen is the fastest man alive. Using his insane speed, he entered the Speed Force and became a crime fighter.
Do you know he was also a founding member of the Justice League?
So, Naturally, The need for a mask for the Flash is controversial. This hero is remarkably fast, making it impossible for other people to see his face.
Like other superheroes on the list, Flash wears a protective fitting costume that covers his entire face and body. Flash enters the field in a red suit with a golden lightning bolt logo on the chest.
Barry's insane speed can significantly damage his body, possibly even burning him alive. Just imagine how fast he is, yet he manages to have his mask spot on. Did you know that the flash costume is a wind and fire-resistant one made from the same materials used in a space shuttle? Most fans are unaware of it, and now you know the secret.
To complete his look, Flash wears Hermes wings. Ever wondered who Hermes is?
Hermes was a Greek herald to gods known for his insane speed. This not only makes Barry's appearance eye-catching, but it also helps him hear better while moving at high speeds.
#2 Dr. Doom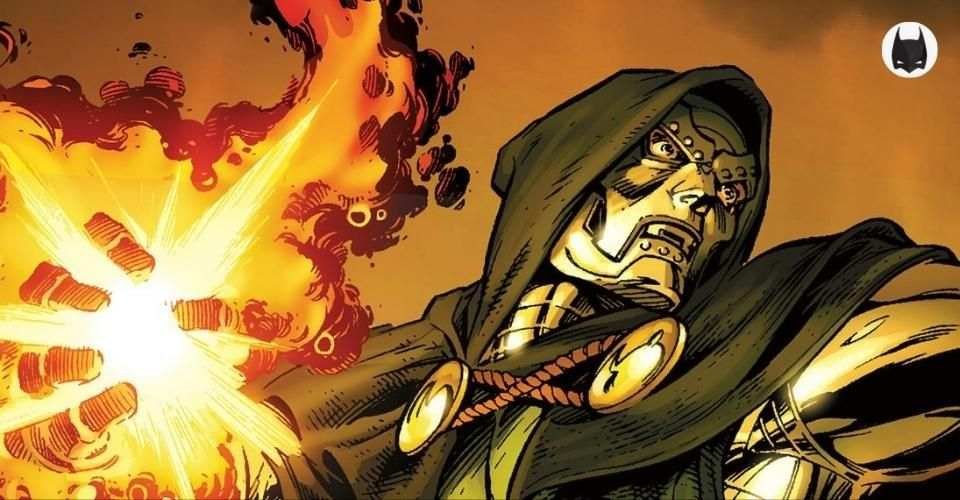 Publisher: Marvel comics
First Appearance: The Fantastic Four #5
Victor von Doom, also known as Dr. Doom, is a Latverian politician who serves as supreme leader and monarch of the Latveria Kingdom.
As a scientist, He is one of the most intelligent characters in the Marvel universe. Unlike other superheroes, Doom hopes to bring betterment to humanity by controlling the whole world.
His insane magic skills make him a potential danger, and he also is the one who becomes the supreme sorcerer in the future. With his ability, ego and willpower, he clashed with many cosmic and supernatural beings in the comics.
Once Emperor Doom just sucked the like out of Thanos by just grabbing his throat. You can read that in the below article where we listed the strongest and most powerful marvel characters.
#1 Dr. Fate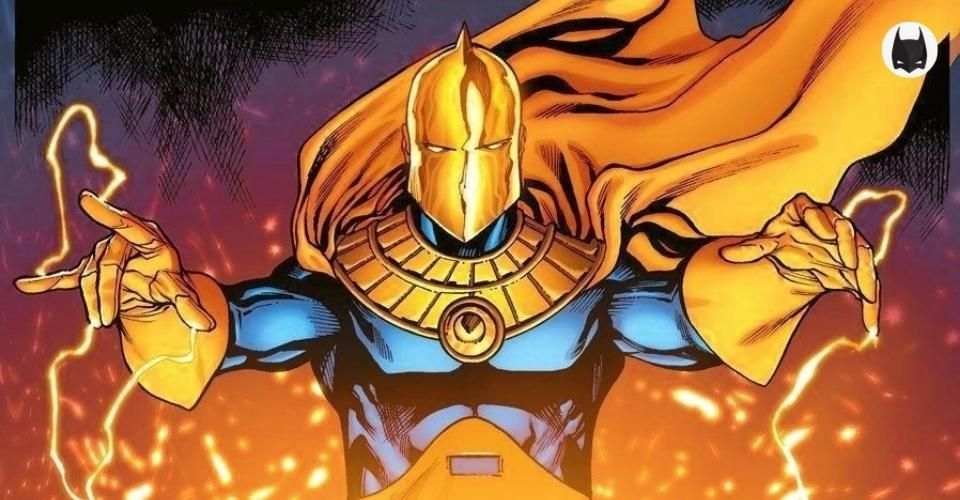 Publisher: DC comics
First Appearance: More Fun Comics #55
Dr. Fate is a powerful agent and a sorcerer who fights the demons alongside his wife, Inza. The sorcerer was given abilities for acting as Nabu's agent, a cosmic entity, part of being the Lord of Order.
As someone who held the title of Doctor Fate, he's been assigned to the battle against the Lord of chaos, several corrupt entities, and some evil agents. Now, what makes Dr. Fate so fateful?
Fate is a powerful sorcerer who gets his supernatural abilities while possessing Fate of Nabu's artifacts, Be it Nabu's helmet, Destiny cloak, Nabu's Orb, Anubis's Amulet, or Power's Staff. Everything he has at his disposal is a force to reckon with. I mean, There's nothing you can do if he has his helmet on.
Pierce Brosnan is an excellent fit for Dr. Fate and yes, a full-on battle between Marvel's Sorcerer Supreme, and DC's Agent of Order will be spectacular to watch.
As always, here are some masked superheroes who didn't make the list but are worthy of mentioning.
Honorable Mentions
Mr. Terrific
Batgirl
Ghost Spider
Katana
Blastor
That brings an end to our countdown of 25 superheroes who wear a mask. I hope you like it and come back for more superhero stuff like this. So who's your favorite masked superhero from the list?
Let us know it all on our Instagram page here, and feel free to offer us your feedback.