Comic books are not limited to one single colour as our series of superheroes articles related to specific colours continues, Now we are back with the green superheroes.
Firstly, This list of characters is not from Marvel or DC but other types of fan fiction like anime as well. So, We hope that you'll find it quite interesting. You do not need to worry about having missed a few characters as we have special honourable mentions at the end.
So, fasten your seatbelt. Now, We begin our countdown of the best green superheroes of all time.
[toc]
#25 Spy Smasher
Publisher: DC Comics
First Appearance: Whiz Comics #2 in 1940
DC's Spy Smasher is one of the oldest superheroes in the history of comics who has lost in the plethora of modern superheroes.
Alan Armstrong debuted in the comics during the time of World War II and was mostly represented as a nationalist hero of the U.S.A. As a wealthy sportsman, Alan Armstrong of the 1940s was engaged to Eve Corby.
Inspired by Eve's father, who was an admiral in the U.S. Naval intelligence division, Alan determined to become a detective superhero with a green costume, a red cape and an aviator cowl with goggles. After getting information from Admiral Corby, He decided to fight against the threats to save the country as Spy Smasher. His wealth and rich knowledge of aviation helped his crime-fighting career.
In the post-WWII era, Alan switched his superhero name to Crime Smasher and started to fight against societal enemies. There is also another Katarina Armstrong version of modern Spy Smasher.
Powers:
Gadgets
Insanely Rich
Intellect
Leadership
Escape Artist
Weapon Master
#24 The Green Hornet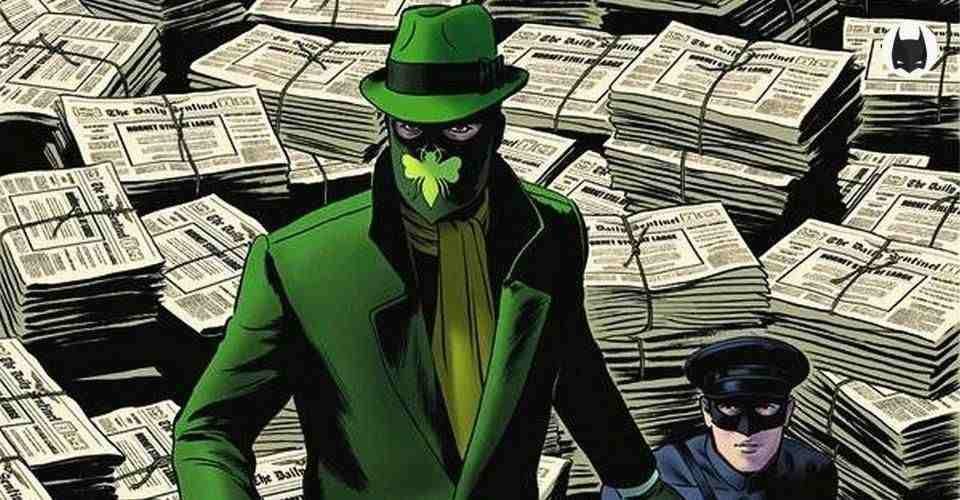 Publisher: Dynamite Entertainment
First Appearance: Green Hornet Comics in 1940
The Green Hornet debuted as a radio broadcast show in the late 1930s. Newspapers always keep us updated and fight against crime by addressing those incidents. What if a man from a newspaper company becomes a crime-fighting hero?
Britt Reid, aka The Green Hornet, is the owner of the Daily Sentinel newspaper. As the owner of a known newspaper face, He uses the power of the press to address organized crimes through the media, but his superhero persona fights them by breaking the law.
Our vintage green superhero wears a green coat and a green mask to fight against the criminals. Green Hornet also has a sidekick and bodyguard named Kato, who is a Japanese martial artist and also the driver of his famous car, "Black Beauty."
Powers:
Gadgets
Insanely Rich
Intellect
Stamina
Stealth
Tracking
Weapon Master
#23 Kick-Ass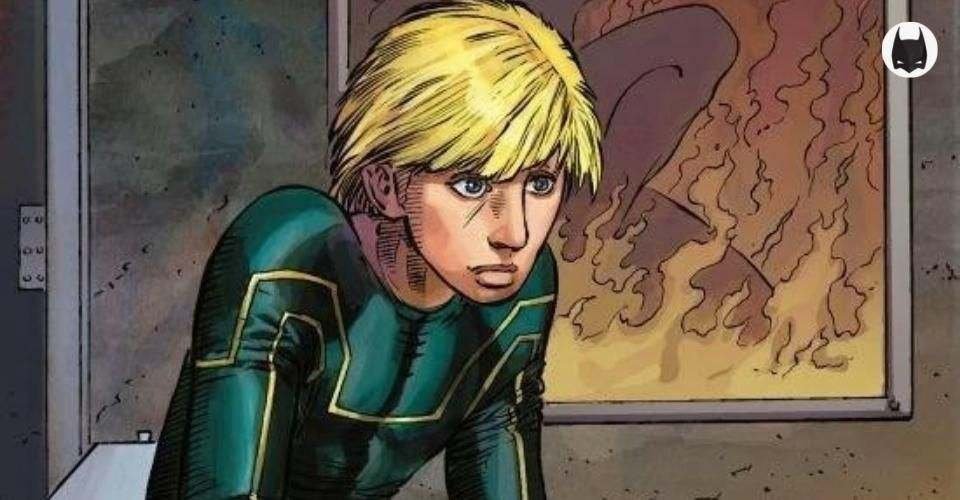 Publisher: Image Comics & Marvel Comics
First Appearance: Kick-Ass #1 in 2008
As it sounds, there is no denying that Kick-Ass is the protagonist of the Kick-Ass comics. It is a story of a high school boy becoming a superhero.
A New York City high school student named Dave Lizewski is the least popular guy in the class.
His mother died because of a brain aneurysm. Now, Dave and his father had their issues to deal with, and Dave always longed for an escape route by playing video games and reading comics.
Dave's love for comic books made him fantasize about becoming a superhero in real life. One day, our high schooler decided to turn his obsession into reality as he decided to become a superhero in a world of greedy men by putting on a green costume.
After working out in his high school gym during lunch break, Dave got into the streets to fight against the crime but was injured miserably and hospitalized. In this long crime-fighting career, Dave earned the name Kick-Ass after his fighting video became viral on YouTube. There is no wonder that his green costume has helped him to get on our list.
Powers:
Agility
Gadgets
Implants
Leadership
Stamina
Tracking
Unarmed Combat
#22 Iron Fist
Publisher: Marvel Comics
First Appearance: Marvel Premiere #15 in 1974
Iron Fist's classic comic book look is a green suit and a golden mask, but there are other costumes as well. Many warriors wielded the power of the Iron Fist, but the 66th wielder of this ability is Daniel Rand.
Daniel, The only son of a wealthy businessman Wendell Rand saw the tragic death of his father when they went to visit the mystic city of K'un-Lun in the Himalayas.
Young Rand with his father fell from the ledge of the mountain, but they were betrayed by Wendell's fellow business partner Harold Meachum as he refused to help them. Harold left them in dire condition. Daniel's father sacrificed himself to save his son.
Later, The denizens of K'un-Lun found Daniel and adopted him as one of them. At nineteen years old, He got an opportunity to win the power of the Iron Fist by confronting Shou-Lao the Undying. Daniel earned the title of Iron Fist by slaying Shou-Lao, which is a rare feat for the other warriors.
Powers:
Blast Power
Energy Absorption
Energy Manipulation
Energy-Enhanced Strike
Healing
Inertia Absorption
Siphon Lifeforce
Stamina
Yellow Superheroes: 15 Heroes Who Are Or Wear Yellow (Ranked)

You Might Be Interested In
#21 Green Arrow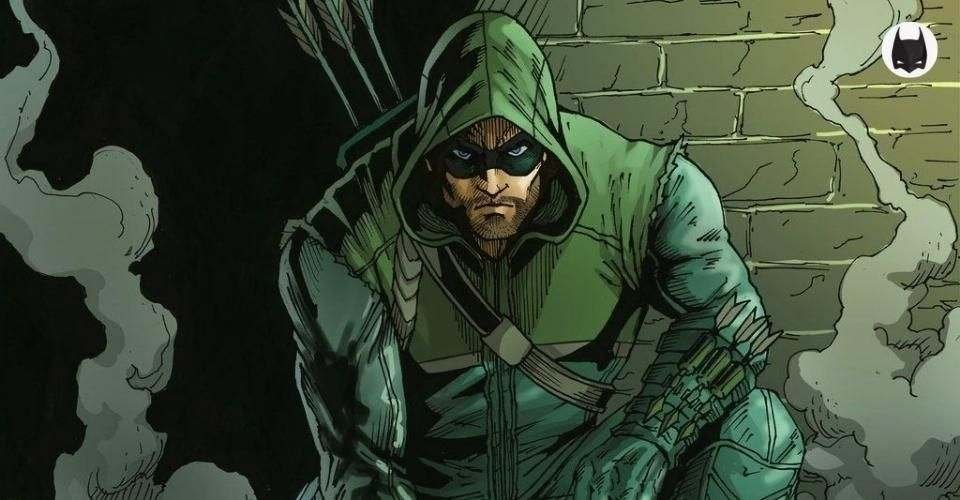 Publisher: DC Comics
First Appearance: More Fun Comics #73 in 1941
Green Arrow is kind of a green version of Batman but has lots of differences. Not to mention, His romantic relationship with Black Canary has only made him popular.
Oliver Queen is a rich playboy who does not care about society and loves to have lots of parties. One day, He was thrown into the sea by an employee who stole 14 million from him.
The businessman was lost in the sea and reached an unknown deserted Pacific island known as Starfish Island. Oliver survived this horrific experience through his talent for archery by using his self-made bow and arrows.
Long story short, Oliver survived everything that life has thrown at him and became a superhero to fight against crime.
Ollie's political views were kind of left-minded and fans love him more after the leading superhero series besides the Flash in the Arrowverse.
Powers:
Marksmanship
Super Sight
Escape Artist
Gadgets
Insanely Rich
Intellect
Swordsmanship
Tracking
Weapon Master
#20 Gamora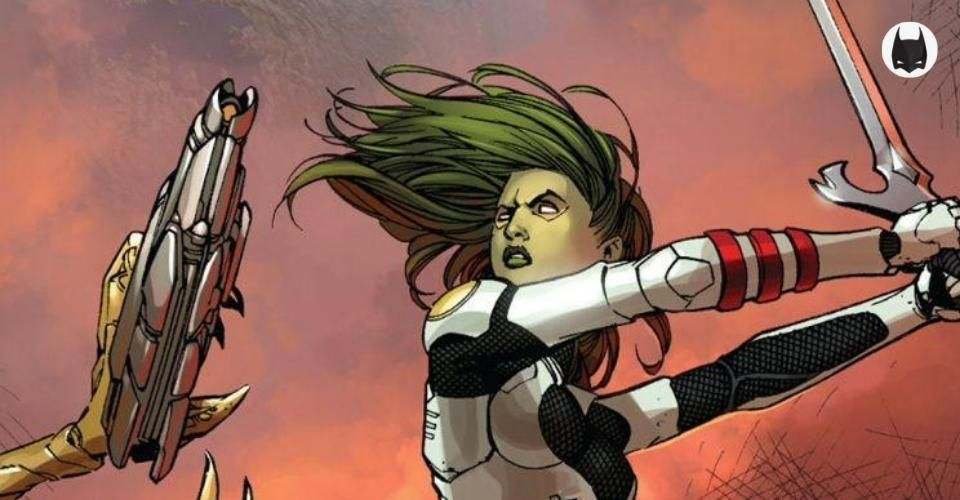 Publisher: Marvel Comics
First Appearance: Strange Tales #180 in 1975
First things first, Gamora from the comics and the MCU are different. She is one of the strongest members of the Guardians of the Galaxy, but James Gunn's version of Gamora is just a skilled warrior.
Gamora was the only surviving member of the Zen Whoberi race after they were wiped out by Badoon. She was raised by Thanos as his adopted daughter. But after a tragic incident, Gamora was enhanced with some mechanical upgrades by the Mad Titan.
Thanos' intended to raise the deadliest woman in the universe so he could defeat Magus. One thing people don't know about Gamora is that her healing factor can quickly regenerate any injuries.
Our green galactic female super warrior has been popularized by Zoe Saldana's portrayal in the MCU.
Powers:
SuperSpeed
Super Strength
Swordsmanship
Healing
Intellect
Marksmanship
Stamina
Weapon Master
#19 Savage Dragon
Publisher: Image Comics
First Appearance: Graphic Fantasy #1 in June 1982
Emperor Kurr, aka Savage Dragon, was the leader of a nomadic alien race and was on the look for a new planet for the inhabitation of his race. After searching for nearly a thousand years, They came across the planet Earth (Yeah, The one we live in).
Kurr was impressed by the planet's condition and secretly started to make plans to eradicate the human race from Earth against his race's peaceful strategy. But, Two of the emperor's scientists, Rech and Weiko, discovered Kurr's greedy, evil plan and stopped him by causing brain damage.
This incident erased Kurr's memories which were replaced with several days' worth of Earth's satellite television programming.
That is the sole reason why our green superhero, Savage Dragon is a modern and up-to-date hero, even though he is thousands of years old. Later, His race left him behind to live on Earth as their search for a new home continued.
Savage Dragon is one of the few heroes who had also served in the Police Department as a Superpowered Cop. Talk about being green and actually having a law enforcement job.
Powers:
Sub-Mariner
Berserker Strength
Controlled Bone Growth
Feral
Healing
Invulnerability
Longevity
SuperSpeed
#18 Master Chief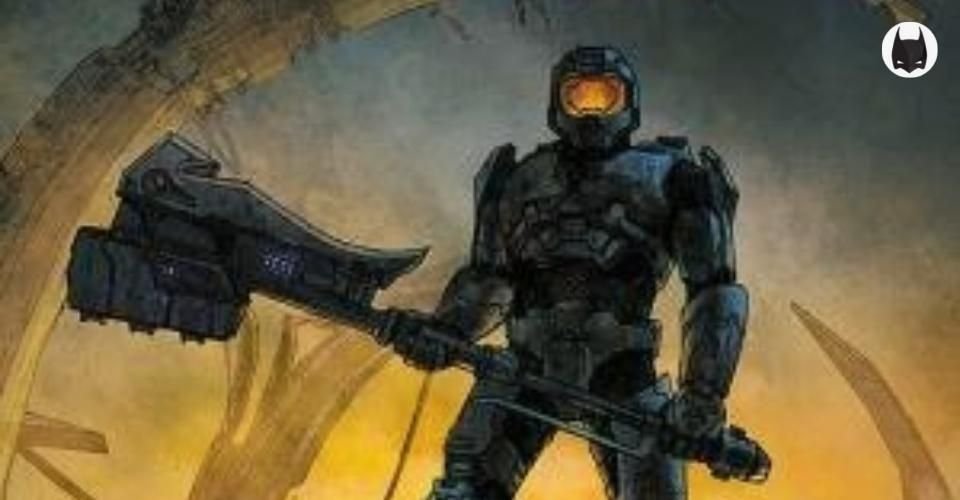 Publisher: Dark Horse Comics
First Appearance: MAD #457 in 2005
For Halo game lovers, Master Chief is a familiar name, and he is also the protagonist of the Halo comic series. The green-armoured super-soldier is one of those rare survivors of the SPARTAN-II project who are also considered to be one of the greatest soldiers in UNSC history.
From his childhood days, John, who later became Master Chief, was the brightest child from the SPARTAN project. Well, That's what Dr. Halsey says.
John was far superior to other children in both physical and mental capabilities. His special power is his amazing eye-sight which is beyond normal humans.
Despite all those extraordinary attributes, John underwent an extremely painful Augmentation process to become a super-soldier as humanity's last hope.
"Yes sir, I need a weapon." - Master Chief
Powers:
Danger Sense
Energy Shield
Escape Artist
Gadgets
Healing
Holographic Projection
Implants
Power Suit
#17 Teenage Mutant Ninja Turtles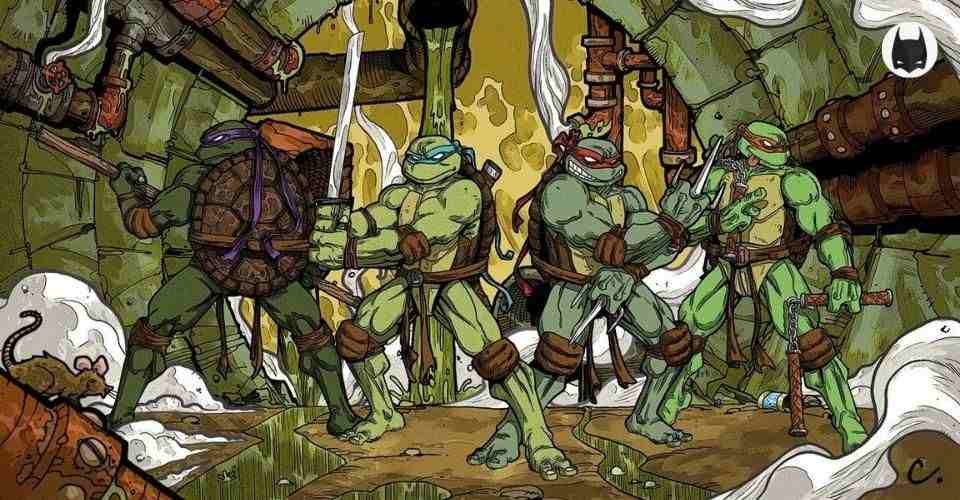 Publisher: Mirage Studios
First Appearance: Teenage Mutant Ninja Turtles #1 in 1984
It's tough to find 90s kids who haven't heard of Teenage Mutant Ninja Turtles. Soon, TMNT became a global phenomenon with the ninja theme, cute-looking, and green-coloured animal superheroes.
The story of Teenage Mutant Ninja Turtles started in 1964 in a Japanese setting. The main plot follows the rivalry between Hamato Yoshi and Yoroku Nagi for their common love interest, Lady Tang Shen.
After a fight, the outcome was Nagi's death at Yoshi's hands. They were forced to flee America but were killed by Nagi's brother "Shredder".
Master Yoshi's pet rat was with him from his days in Japan and witnessed everything and also gained the knowledge of Ninjitsu by witnessing his master. Things changed when four turtles and Master Yoshi's rat contacted a slime named Mutagen by fate who turned them into humanoid forms.
"Splinter" who was called for the turtles, took in all the four kids as his disciples, trained them, and named the turtles after Renaissance scholars namely Leonardo, Michelangelo, Donatello, and Raphel.
Powers:
Escape Artist
Gadgets
Healing
Intellect
Longevity
Stamina
Sub-Mariner
Super Eating
Super Strength
#16 The Mask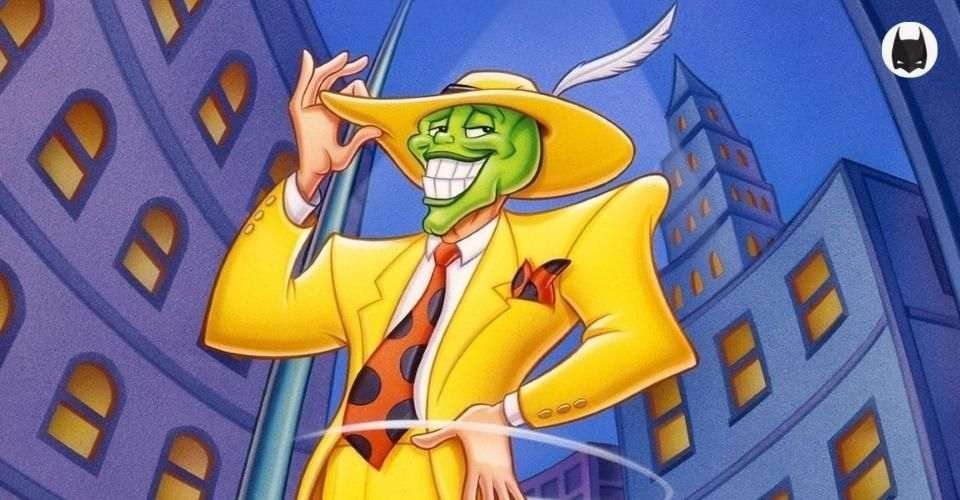 Publisher: Dark Horse Comics
First Appearance: Dark Horse Presents series – Masque in 1986
For a mad and crazy superhero experience, The Mask is the perfect fit. Stanley Ipkiss is a depressed bank clerk who purchased an ancient mask from an antique store to gift his girlfriend, Kathy.
Everything changes once Stanley puts on the mask to scare his girlfriend as he turns into a yellow-suited, green-skinned, bald superhero.
So, What does the mask do? This anti-hero persona helps Stanley to get revenge on those who annoy him.
The Mask is not a typical superhero as he has some grey shades. Stanley may be the protagonist, but anyone can wear this unique mask, and the wearer's personality changes drastically as it brings out one's worst nature.
Regarding his abilities, Mask's powers are limitless as long as it's stuck to his face. This green mask would never be on this list without Jim Carrey, as his legendary portrayal made this superhero even more popular than the animated series.
Powers:
Animation
Cosmic Awareness
Elasticity
Heat Vision
Illusion Casting
Magic
Reality Manipulation
Size Manipulation
#15 Mera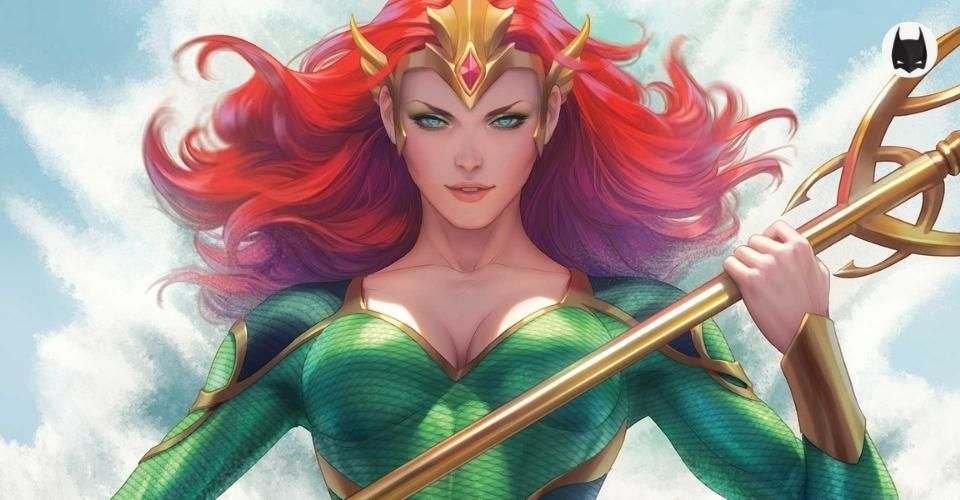 Publisher: DC Comics
First Appearance: Aquaman #11 in 1963
Our green-suited female superhero is the queen of the Seven Seas, and also a member of the Justice League.
During the exile of Aquaman from the drowned city of Atlantis, Mera stood by his side and helped him in the movie version. Though her origin story was altered several times, Modern comics have introduced a different origin.
Mera and Hila are two sisters and they were assigned to assassinate Arthur, aka Aquaman. But everything changed as she fell in love with the King of Atlantis and became his queen. In some cases, It is proved that Mera is a more capable ruler than Arthur.
Her role in The Flashpoint Comics, was very crucial as her death ignited a war between Atlantis and Amazon.
Powers:
Blood Control
Ice Control
Longevity
Radar Sense
Sub-Mariner
Water Control
Willpower-Based Constructs
#14 Moondragon
Publisher: Marvel Comics
First Appearance: Iron Man #54 in 1973
Marvel's Moondragon possesses the iconic look of a green costume with a shaved head. She is an Earth-born human with supernatural abilities.
Heather Douglas' journey to becoming Moondragon is very similar to the origin story of MCU's Starlord. Heather was Arthur Douglas, aka Drax the Destroyer's daughter, and survived the blast from Thanos, unlike her parents.
Later, Thanos' brother, Mentor took her in and brought her to Titan. During her learning at the Titanian Shao-Lorn monks' monastery, Heather was influenced by a powerful entity called the Dragon of the Moon and was able to control it.
So, That's how she became the Moondragon and later joined the Guardians of the Galaxy.
Powers:
Blast Power
Illusion Casting
Intellect
Levitation
Mesmerize
Psionic
Psychic
Super Strength
#13 Beast Boy
Publisher: DC Comics
First Appearance: Adventure Comics #324 in 1964
Here comes our cute-looking teenager who can transform into a wild beast. Though Beast Boy had been a long-running character, He suddenly became popular after his first appearance in Cartoon Network's Teen Titans series.
Garfield was a normal two-year-old son of biologists Mark and Marie Logan but suffered from a rare tropical disease. During their time in an African country, while researching genetic codes, Professor Logan treated his son with an untested machine which saved Logan's son but turned his skin green.
After Gar's parents' death, His powers fell into the wrong hands. On his road to becoming a superhero, He became a prominent member of the Teen Titans.
Our green teenage superhero has been a member of Teen Titans for a long time, but he also appeared as a member of Doom Patrol in the classic comics.
Beast Boy can turn into any living creature he wants and his powers will replicate the creature as well.
Powers:
Chameleon
Psionic
Radar Sense
Shape Shifter
Size Manipulation
Super Hearing
Super Sight
Super Smell
Super Strength
20 Most Powerful Teen Titans Characters Of All Time (Ranked)

You Might Be Interested In
#12 Man-Thing
Publisher: Marvel Comics
First Appearance: Savage Tales #1 in 1971
Here on our list comes the Man-Thing, whose comic history is not so surprisingly similar to the Swamp Thing. Man-Thing came into the pages of the comics a few months before his DC rival.
His backstory is full of betrayal and tragic ends. Ted Sallis became a target when he created a serum called SO-2 to create Super Soldiers like Captain America. The serum can make any human being immune to all toxic biochemicals with a major drawback as it also turned those humans into monsters.
But Ted's girlfriend, Ellen betrayed him and disclosed all the secrets to the A.I.M. agents. Not knowing what to do, Ted injected himself with the serum to save his formula from the wrong hands.
Talk about taking into one's own hands.
After drowning in a swamp, Ted transformed into a swamp creature called the Man-Thing. Not only did his appearance change, He now has different kinds of magical powers, too. It was later revealed that some magical forces were buried inside this swamp. That's how Ted became the Man-Thing and also lost all his memories as a human.
Powers:
Berserker Strength
Chemical Secretion
Cosmic Awareness
Death Touch
Immortal
Plant Control
Reality Manipulation
Siphon Lifeforce
Size Manipulation
#11 Namor
Publisher: Marvel Comics
First Appearance: Motion Picture Funnies Weekly #1 – Here is the Sub-Mariner! In 1939
Here comes the submariner, Namor in the green superhero rankings. Though he is not green-skinned, his classic comic book combined with the green swimming shorts force us to put him on our list.
Namor is the wealthiest Marvel superhero on earth as he is the ruler of the underwater kingdom, Atlantis. He is one of the popular and oldest characters in the Marvel comics but wasn't a regular member in the comics.
Atlantean- Prince is the offspring of Captain Leonard Mckenzie and Princess Fen. Despite being a hybrid between a human and an Atlantean, Namor has hatred toward the surface dwellers.
It is hard to judge him as a hero or a villain and that aspect of his personality makes him even more badass.
Just to get things moving, Namor has lustful feelings toward the Invisible Woman of the Fantastic Four and has also battled against Wakanda several times.
Powers:
Animal Control
Berserker Strength
Electricity Control
Flight
Radar Sense
Sub-Mariner
Super Sight
Telepathy
Water Control
Weather Control
#10 Tornado of Terror
Publisher: Shueisha
First Appearance: Onepuch-man #6 – Great Prophecy in 2014
Talking about the green superheroes, we cannot leave Tatsumaki on our list as she has green hair with green-coloured eyes.
As a petite girl with great powers, Tatsumaki is often mistaken by the people as a kid, which actually annoys her a lot. In the One-Punch Man universe, She stands tall at rank 2, Thanks to her incredible psychic abilities.
Tatsumaki was a lab rat (not literally) until she was saved by the rank-1 hero, Blast. Her personality is full of arrogance and she sees herself as superior to others but has great respect for the Blast and King.
In the current scenario of the One-Punch Man manga, She doesn't have any idea of Saitama's capabilities and gets annoyed by just seeing him.
As the manga is a satire of the whole superhero genre, Our loli superhero Tatsumaki makes us laugh whenever she comes onto the screen.
Powers:
Astral Projection
Levitation
Magic
Psychic
Telekinesis
Telepathy
Teleport
Wind Bursts
#9 Aquaman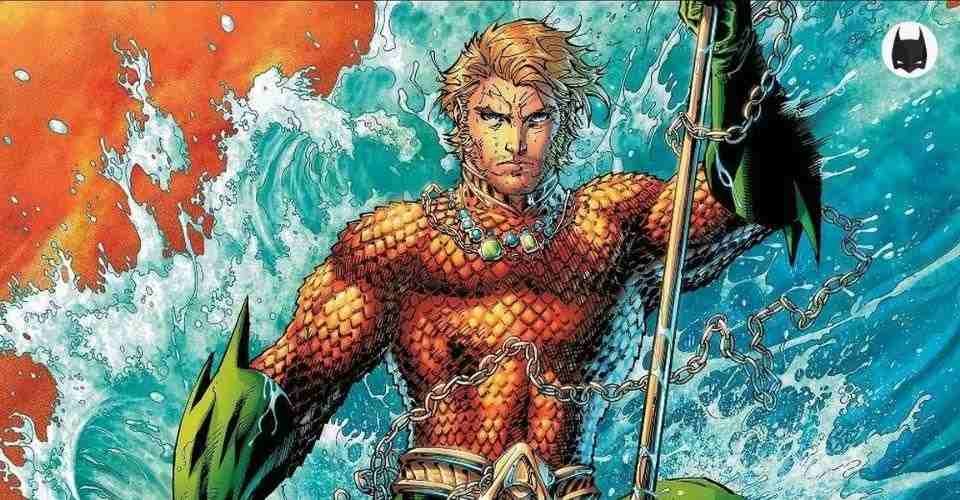 Publisher: DC Comics
First Appearance: More Fun Comics #73 in 1941
It is rare to see both Namor and Aquaman on the same list, but we dared to do so for you.
Aquaman was the DC's version of Namor, but oddly enough, He became more famous than Namor the Submariner.
Arthur Curry is the son of the banished Atlantean princess, Atlanna, and a human named Tom Curry. Tom never asked about Atlanna's origin out of respect. But on her deathbed, Atlanna revealed everything about the mythical lost city of Atlantis.
As their son, Arthur inherited the power to control sea creatures and breathe underwater just like his mother.
On his long journey to become the King of the Seven Seas, Arthur married Mera and became an integral part of the Justice League. His iconic costume of orange and green makes him appear on our list.
Not to mention, James Wan made the age-old goofy Aquaman into a total badass.
Powers:
Communicate with sea creatures
Electricity Control
Ice Control
Insanely Rich
Radar Sense
Sub-Mariner
Telepathy
Water Control
#8 She-Hulk
Publisher: Marvel Comics
First Appearance: The Savage She-Hulk #1 in 1980
She-Hulk is not a typical female version of the Hulk as she charmingly presents herself in the stories and if aren't aware of this then she's also one of the members of the Avengers.
After getting shot by the mobs, Jennifer Walters was hospitalized and required a large sum of blood to save herself. His cousin Bruce, aka the Hulk was kind enough to donate her the gamma-radiated blood. This helped Jennifer to become the She-Hulk and also fought cases as a lawyer from the superheroes' side.
Unlike Hulk, Jennifer can retain her intelligence, personality, and emotions after transforming into the She-Hulk.
Our green giant superhero is also an active member of the Avengers and was a temporary member of the Fantastic Four.
Powers:
Berserker Strength
Healing
Immortal
Intellect
Longevity
Stamina
Super Strength
#7 Swamp Thing
Publisher: DC Comics
First Appearance: House of Secrets #92 in 1971
Swamp Thing is one of the strongest superheroes in DC Comics, and his full extent of power is still unknown. He is also an antihero with the sole purpose of defending all plant life on Earth.
The first and original Swamp Thing was Alex Olson, and during his near-death situation, he fell into the unknown swamp after getting betrayed by his friend.
Later, a new version of the Swamp Thing was introduced, and it was Alec Holland, who is also the modern version of the Swamp Thing we all knew.
Now, there is a myth that the Swamps enhance and take over the body of the dead person. Maybe this is why he becomes the green swamp-looking hero.
But it was later revealed that these creatures have no human organs and, that they are purely made of swamps. These swamps only inherit the memory, personality, and feelings of deceased persons like Alec Holland and Alex Olsen.
Powers:
Astral Projection
Chemical Absorb
Cosmic Awareness
Divine Powers
Duplication
Earth Manipulation
Flight
Time Travel
#6 Izuku Midoriya
Publisher: Shueisha
First Appearance: My Hero Academia #1, "Izuku Midoriya: Origin" in July 7, 2014
Deku is the protagonist of My Hero Academia anime, and it solely focuses on Deku's journey to becoming the greatest hero in the world.
Izuku Midoriya was born without quirks in a world full of quirks. His uniqueness was not accepted in society and his ambition of becoming a superhero like All Might was shattered after meeting with a doctor.
Everything changed when young Midoriya met All Might on a fateful day. After meeting his idol All-Might, The big guy passed on his superpowers by giving Izuku his hair. That changed Midoriya's life as he became the latest owner of the 'One for All'.
Midoriya chose his superhero name as Deku with a green-themed costume and that solidifies his place as one of the green superheroes on our countdown.
Powers:
Berserker Strength
Energy-Based Constructs
Flight
Levitation
Possession
Stamina
Superspeed
Super Strength
Wind Bursts
#5 Martian Manhunter
Publisher: DC Comics
First Appearance: Detective Comics #225 – If I Were Batman in 1955
Our green Justice League member aka Martian Manhunter is a combination of both Superman and Batman, but he was not recognized that much by the new era of superhero fans.
As the sole survivor of his planet, Martian aka J'onn J'onzz is an alien detective and has lived many years among humans by taking different identities through shape-shifting.
He has received two different origin stories in the comics, and the recent one resembles the origin of Superman.
Honestly, It took many years for him to understand Earth's humans. As a protector of Martians, J'onn was named the superhero 'Manhunter' and also saved Earth's people from evil whenever needed.
This green superhero adopted Earth as his new home and became one of the founding members of the Justice League.
Powers:
Shapeshifting
Invisibility
Intangibility
Astral Projection
Telekinesis
Telepathy
Thought Sensing
#4 Hulk
Publisher: Marvel Comics
First Appearance: The Incredible Hulk #1 of 1962
To put it simply, Bruce Banner has manifested different versions of Hulk in the comics. But we only know of the green, raging Hulk with raw strength and zero intelligence who can beat anyone if he gets angry.
Dr. Bruce Banner received this ability from his father, who was a child abuser and experimented on little Banner out of jealousy. Later, He accidentally contacted gamma radiation and his hulk personality came out.
The Incredible Hulk's true power is his raw strength and the healing factor which is superior to Wolverine. Hulk has a special bond with Sentry and Wolverine which none can deny.
Powers:
Berserker Strength
Energy Absorption
Healing
Immortal
Radiation
Stamina
SuperSpeed
Super Strength
Intellect
#3 Jean Grey
Publisher: Marvel Comics
First Appearance: The X-Men #1 in 1963
Jean Grey is one of the strongest Omega-level mutants in the X-Men series and the most notorious wielder of the Phoenix Force.
Jean was the younger daughter of John and Elaine Grey. During her friend's death, Jean felt all the pain with her psychic powers. It traumatized our young Jean and she was advised to meet Dr. Charles Xavier for treatment.
That's how she became one of the first five original members of the X-Men.
As the very first female X-Men, She is famous for her multiple resurrections in the comics and her love triangle with Cyclops and Wolverine has only made her one of the psychologically complex characters from the relationship point of view.
Powers:
Astral Projection
Blast Power
Emotion Control
Energy Absorption
Energy Manipulation
Force Field
Illusion Casting
Psionic
Psychic
Telekinesis
Telepathy
#2 Green Lantern Corps
Publisher: DC Comics
First Appearance: Showcase #22 in 1959
The Green Lantern Corps is an intergalactic police force that dedicates itself to maintaining order and peace so that they can protect its sector from cosmic threats.
Every member of this corps manifests the power of one's will by using a green ring, and everyone has a dedicated sector to protect.
The Guardians of the Universe created this glowing green corps around 3 billion years ago by replacing the original peacekeepers of the universe aka Manhunters.
Among the members of the Green Lantern Corps, Hal Jordan is considered the most legendary and the most powerful human.
Hal is one of the founding members of the Justice League and defeated many deadly villains throughout his career as a Lantern.
Powers:
Animation
Astral Projection
Blast Power
Energy-Based Constructs
Energy Shield
Energy-Enhanced Strike
Flight
Force Field
Willpower-Based Constructs
#1 The Spectre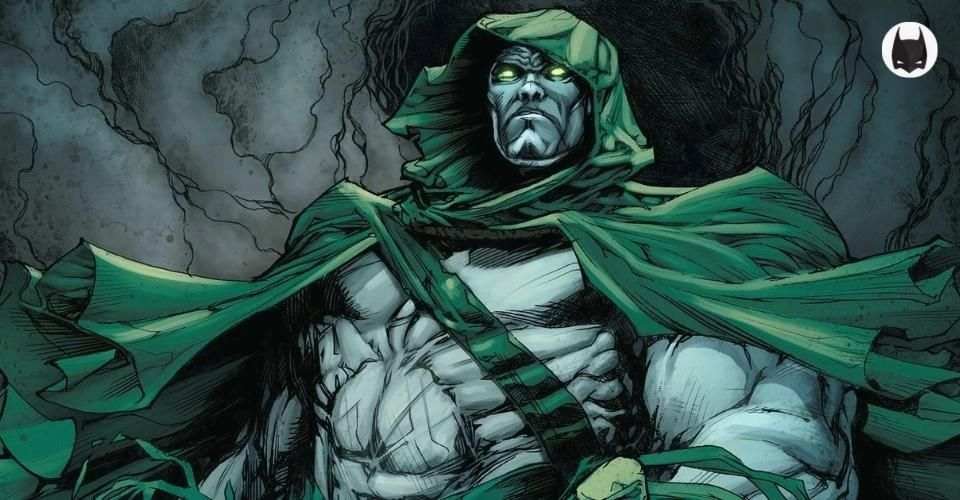 Publisher: DC Comics
First Appearance: More Fun Comics #52 in 1940
DC has a long list of extraordinarily powerful superheroes, but our green-caped superhero, the Spectre is on a different tier.
Spectre is the vengeance of DC's God, The Presence, and unleashes his powers on evil entities.
He is actually a former angel named Raguel/Aztar. During the time of Lucifer's rebellion against God, Aztar took the Devil's side. But, later he repented of his sins. So, the Presence came up with an idea as he wipes all the memories of Aztar.
Later, He was given the name Spectre and became the new incarnation of God's wrath by replacing the original Spirit of God's Revenge, Eclipso.
The Spectre always manifests himself via a human host, and the most notable host among them is Jim Corrigan.
Powers:
Can Manifest Magical Power
Animation
Astral Projection
Cosmic Awareness
Darkforce Manipulation
Death Touch
Dimensional Manipulation
Divine Powers
Necromancy
Omni-lingual
Teleport
Time Manipulation
We hope that you have loved our list as we have tried to cover superheroes from the golden age of comics to the modern era.
Some are related to history, and some to our childhood, which makes us nostalgic for them and helps us to relive those days for a moment.
Honourable Mentions
Eugene Judd
Publisher: Marvel Comics
First Appearance: The Official Handbook of the Marvel Universe #8
Powers:
Intellect
Invulnerability
Longevity
Stamina
Super Strength
Unarmed Combat
Skaar
Publisher: Marvel Comics
First Appearance: What If? Planet Hulk#1
Powers:
Berserker Strength
Earth Manipulation
Feral
Healing
Immortal
Longevity
Stamina
Weapon Master
Hulkling
Publisher: Marvel Comics
First Appearance: Young Avengers #1 – Sidekicks (Part 1)
Powers:
Berserker Strength
Chameleon
Elasticity
Flight
Healing
Shape Shifter
Size Manipulation
SuperSpeed
Super Strength
Polaris
Publisher: Marvel Comics
First Appearance: The (Uncanny) X-Men Volume 1 #49
Powers:
Blast Power
Electronic Disruption
Energy Manipulation
Flight
Force Field
Gravity control
Magnetism
Fire
Publisher: DC Comics
First Appearance: Super Friends #25
Powers:
Blast Power
Fire Control
Flame Breath
Flight
Heat Generation
Ice Control
Mantis
Publisher: Marvel Comics
First Appearance: Avengers #112
Powers:
Astral Projection
Empathy
Fire Control
Healing
Levitation
Magic
Plant Control
Telekinesis
Telepathy
Lorne
Publisher: IDW Publishing
First Appearance: Angel: The Curse #1
Powers:
Empathy
Healing
Magic
Precognition
Psychic
Sonic Scream
Super Hearing
Telepathy
Man-At-Arms
Publisher: Mattel
First Appearance: Masters of the Universe minicomic #1
Powers:
Blast Power
Energy Shield
Gadgets
Intellect
Power Suit
Weapon Master
Wee Hughie
Publisher: Dynamite Entertainment
First Appearance: The Boys #1 in 2006
Powers:
Agility
Healing
Invulnerability
Stamina
Super Strength
Unarmed Combat
Mr. Face
Publisher: Columbia Comics
First Appearance: Big Shot Comics #1 in 1940
Powers:
Scare enemies with his mask
Illusion Casting
Marksmanship
Swordsmanship
Unarmed Combat
Weapon Master
Well, That wraps up our countdown of the best green superheroes. What do you think of this listicle?
Let us know it all on our Instagram handle here and in the meanwhile, Keep visiting averagebeing.com for more awesome superhero content.