If you are here to know more about blue superheroes then rest assured. We have ranked the most powerful blue superheroes that either wear the color or are completely blue.
Let's see the superheroes who are blue in color, A-Bomb, Aayla Secura, Abe Sapien, Mystique, Beast, Blue Devil, Doctor Manhattan, Apocalypse, Night Crawler, Nebula, and Yondu.
Now have a look at superheroes who wear blue, Nightwing, The Atom, Blue Beetle, Captain America, Superman, Supergirl, Invisible Woman, Mister Fantastic, Stargirl, Blue Lanterns, and The Tick.
Do not get off the website just yet, You may not know some of them, and even if you know them. You definitely want to know more about their first appearances, origin, and powers.
We ranked the most popular blue superheroes and listed them with their origin, first appearance, and superpowers.
Note: This list is ranked by weighing characters' abilities against one another.
Here are the Top 20 Blue Superheroes from comics
[toc]
20# A-Bomb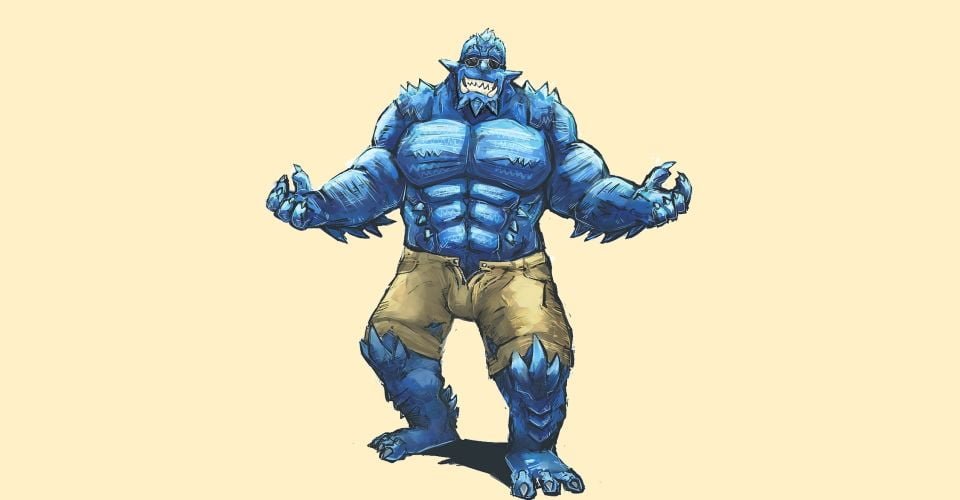 Rick Jones was created by Stan Lee and Jack Kirby, The blue superhero first appeared in The Incredible Hulk #1 (1962).
Rick Jones was an orphan who became an honorary Avenger. The Marvel Universe is often seen through Jones' eyes, as the reader, at his pinnacle usage.
Although he is often seen as the "Ultimate sidekick", his true roots are more angst-ridden.
Rick Jones is a musician and fighter. He also has the potential to become a hero but ended up not knowing too many people.
As a teenager, Rick Jones knew no fear. He didn't hesitate to enter a military testing facility when he was asked.
He and his friends didn't know that the facility was used as a testing ground for an experimental Gamma bomb.
Bruce Banner, the scientist, saw Rick sneaking in and raced to his aid as the young superhero was only seconds away from the explosion.
Though Banner was able to push Rick into a trench, the blast irradiated him.
Thus, The Hulk was born. Rick Jones promised never to leave Dr. Banner once more in times of need.
Rick grew up quickly because of the sacrifice Banner made. He was aware it was his fault, and he took responsibility for helping Banner with the Hulk.
Powers:
Expert acrobat
Hand to hand combatant
Self-taught rock n' rolling singer
Expert in security hacking and technology
Uses high-tech weapons and equipment
Agility
Berserker Strength
Chameleon Camouflage
Super hard Claws
Energy Manipulation
Energy-Enhanced
Healing
Immortal
Insanely
Rich
Intellect
Levitation
Super-Stamina
Super-Strength
Unarmed Combat
19# The Tick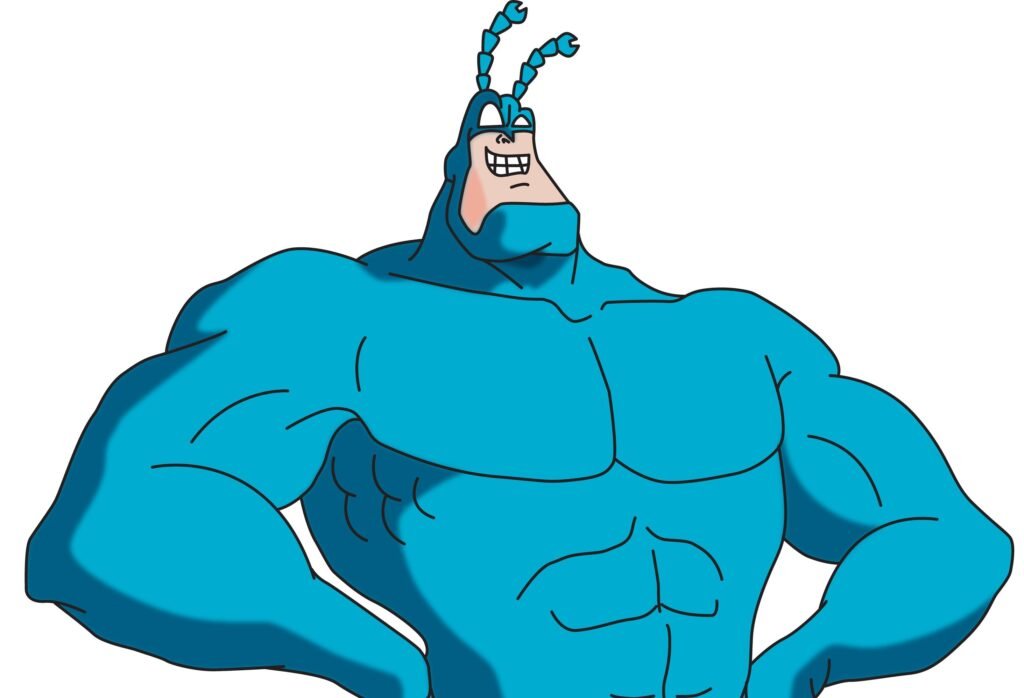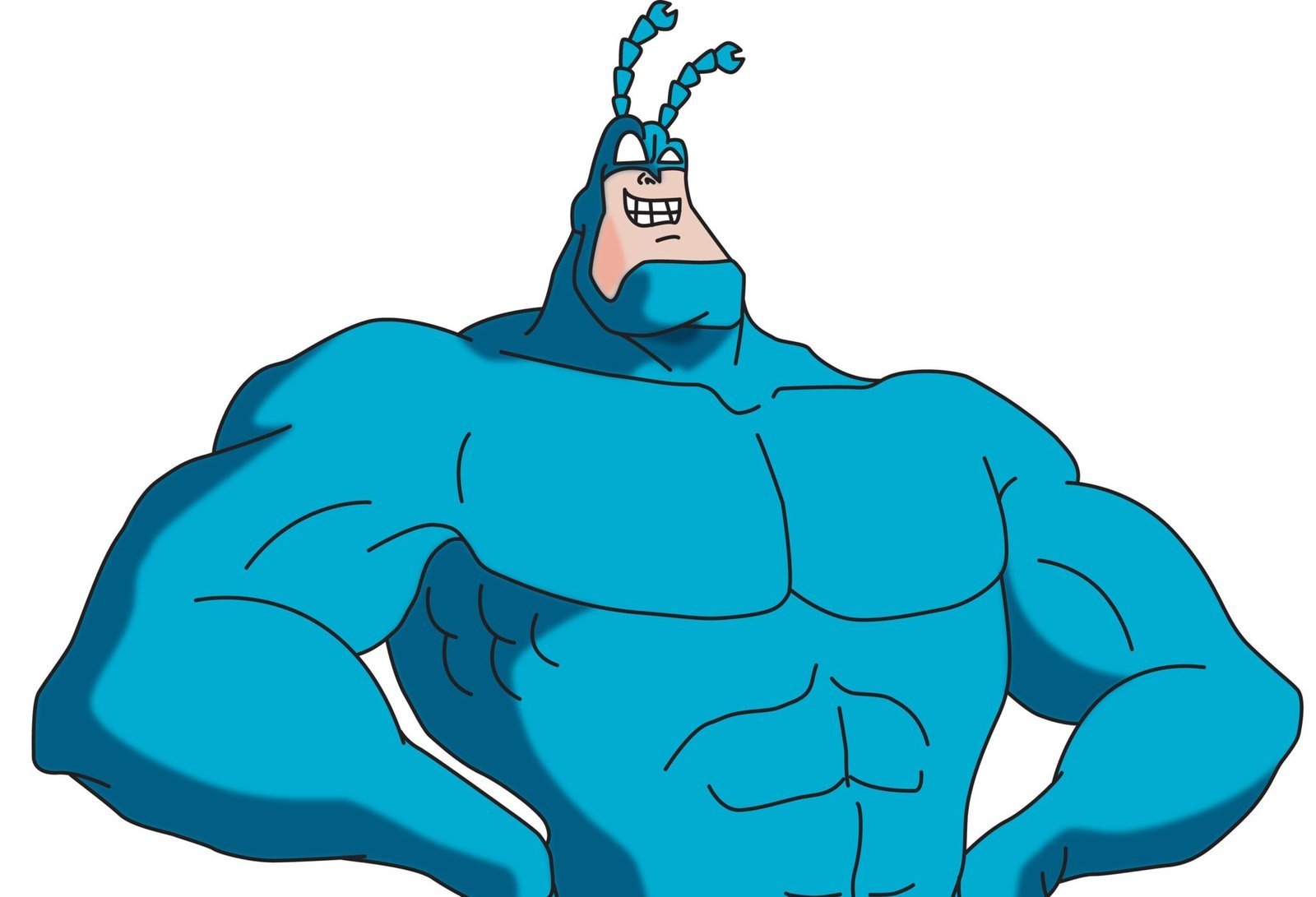 Ben Edlund, a cartoonist, created the character in 1986 to serve as a newsletter mascot at New England Comics' chain of comic book shops in Boston.
This blue character is a parody of all American superheroes.
The comic series features a quirky hero named the Tick, who escapes from a mental institution and starts fighting crime in the city.
Because The Tick is an amnesiac, little is known about his past. One comic reveals that The Tick was married to Cloris. He was a married man obsessed with finding the best thing in life.
Cloris, frustrated by his "obsession", attempts to make him understand his responsibilities and her desire to have children with him.
Tick is shocked when she gets angry at him and storms away in anger.
Then he leaves her a note at her bedside that night telling her that he's going on a soul-searching journey in order to discover his destiny.
He travels from one place to another until he discovers who he really is and his purpose in this life.
After a night of drinking, he soon wakes up and begins to wander the Rocky Mountains. He has delusional visions about a cartoon character who tells him that he should attack random college frat boys.
Powers:
Super strength
Near-invulnerability
Drama Power
18# Nebula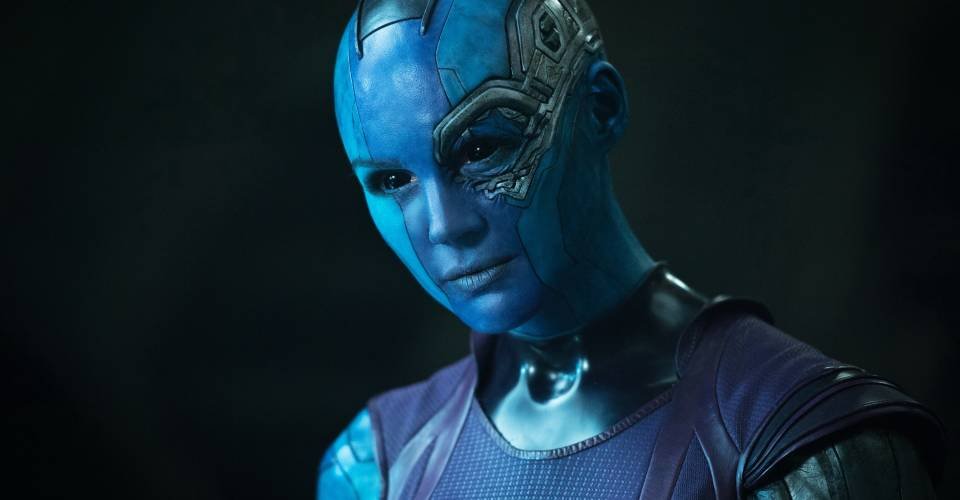 Roger Stern and John Buscema created Nebula and she first appeared in The Avengers #257( Holocaust in a Hidden Land).
Nebula is a space pirate and mercenary from the starship Sanctuary III.
She was once Thanos's flagship killer when she massacred the Xandarians.
In the comics, She claims to be Thanos' granddaughter.
Rumors also suggest that she is Zorr's daughter. Her father was rumored to have died, but she did what she could, and destroyed the last planet, Xandar.
She would later wreak havoc on the Skrull Empire. Thanos then blasted her and nearly killed her after she refused to accept his return.
Nebula was taken to Titan and held as a prisoner.
In the meanwhile, Firelord confronted her and threatened to take revenge against her for destroying Xandar's homeworld.
Starfox uses his powers against him to stop his hand and then used his powers to stop Nebula's suffering and finally puts her in a catatonic condition.
A crew member saved her and took her to be healed in a secret spot on the ship. Thanos quickly found her and raised her as his own.
Powers:
Agility
Power Blasts
Gadgets
Implants
Intellect
Leadership
Marksmanship
Stamina
Stealth
Super Strength
Swordsmanship
Combat without arms
Master of Weapons
17# Night Crawler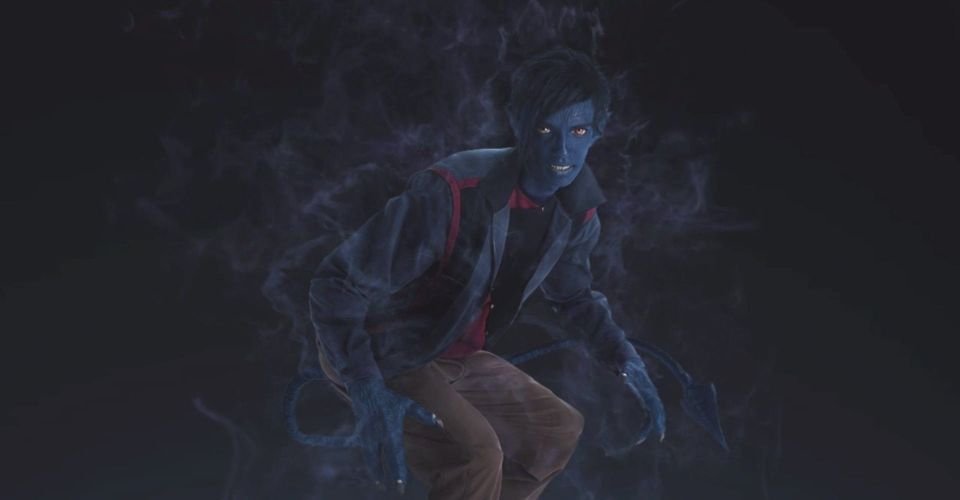 Created by writer Len Wein and artist Dave Cockrum, he debuted in the comic book Giant-Size X-Men #1 (May 1975).
Kurt Wagner was born in Bavaria to Mystique, a blue-skinned, shape-shifting mutant.
His blue skin, pointed ears, and fangs were a reason he was rejected at birth.
Mystique was disguised as Baroness Wagner at the time.
After giving birth to Kurt, Mystique and Kurt were pursued by an angry mob. Mystique fled to the nearby waterfalls, throwing the infant Kurt over the edge.
Kurt was saved by his natural father Azazel who is an enigmatic being. He was then given to Margali Szardos who is a sorceress/gypsy queen.
Margali brought Kurt with her to the small Bavarian circus, where she was a fortune teller.
This was in order to cover for her sorcery activities. Kurt was not legally adopted but was raised by the entire circus who were open to accepting "freaks" as they were.
Kurt was raised in the circus happily with Margali's children, Jimaine and Stefan.
The blue superhero promised Margali that he would stop from ever killing because she feared his magic heritage might one day make him a fool.
Kurt was a natural acrobat and trapeze performer who quickly rose to stardom. His childhood years were filled with great natural agility.
Powers:
Superhuman agility
Teleportation
Adhesive hands and feet
Physical Mutations
Disappear in the shadows
16# Nightwing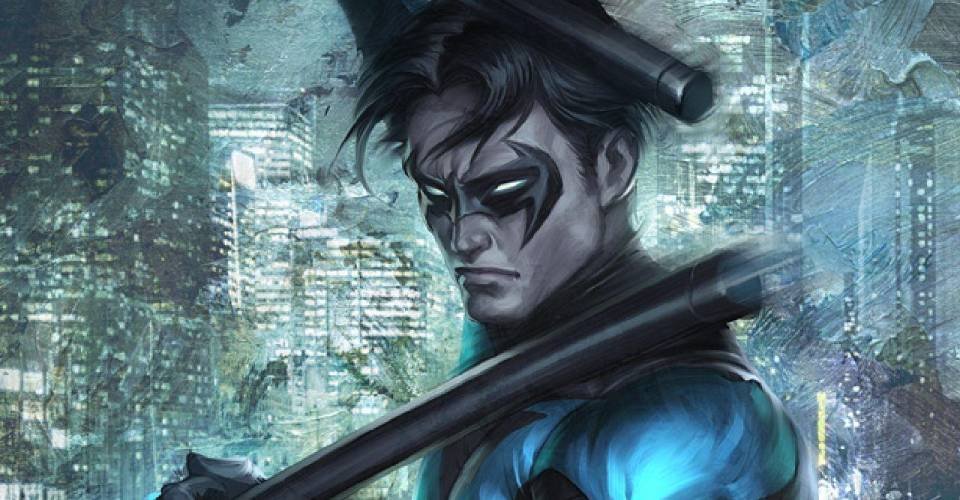 Nightwing was created by Bill Finger and Bob Kane. The iconic superhero first appeared on "Superman in Kandor" in Superman #158 (January 1963).
Note: This is an alias used by Superman in pre-Crisis stories 
Nightwing aka Dick Grayson is a member of Batfamily and Robin's original hero.
He eventually outgrew his role and was inspired to become Nightwing by Superman. Though Tim Drake and Jason Todd succeeded him as Robin, He was the founding member and leader of the original Teen Titans.
After a few hearsays, Nightwing left his place as Robin and is now the superhero guardian for Bludhaven and also allied with the Justice League.

Powers:
Peak Human Conditioning
Enhanced speed
Enhanced reflexes
Enhanced strength
Genius Intellect
15# Beast
Stan Lee and Jack Kirby created Beast for the first X-Men comic. The big blue superhero first appeared in The Uncanny X-Men #1(1963).
Henry Hank McCoy, the son of Norton and Edna McCoy was born in Dunfee.
His father was a worker at a nuclear power station, where he was exposed during an accident to high levels of radiation.
Although Norton was unharmed in the accident, radiation caused damage to his genes, and his son became a mutant.
Henry, unlike most mutants, showed signs of mutation right from birth. He had unusually large hands, feet, and was strong and agile.
Powers:
Agility
Berserker Strength
Super Hard Claws
Feral
Gadgets
Healing
Intellect
Leadership
Pheromone Control
Stamina
StealthSuper
Hearing
Super Sight
Super Smell
Super Speed
Super Strength
Unarmed Combat
14# Stargirl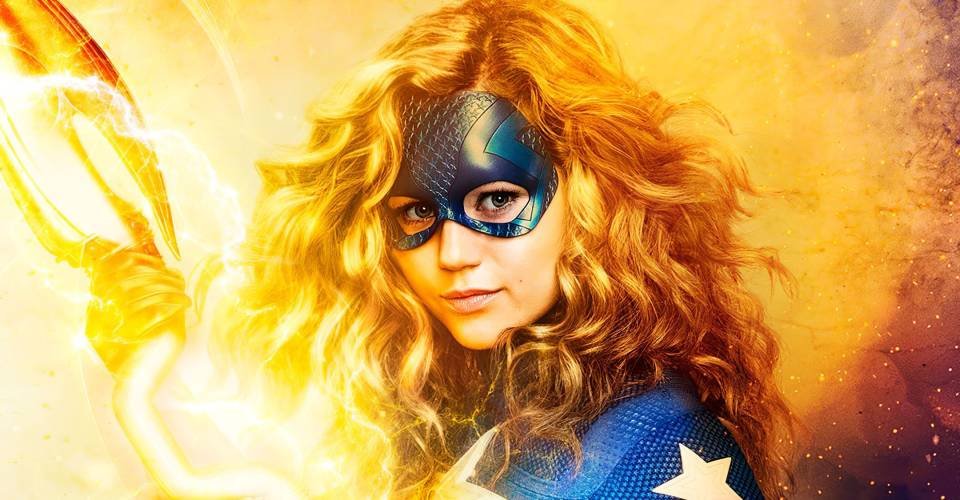 Courtney Elizabeth Whitmore, also known as Stargirl, first appeared in Stars and S.T.R.I.P.E. #0. She was created by Geoff Johns in July 1999.
Courtney Whitmore was the stepdaughter of Pat Dugan, an ex-WWII hero.
She was a child and decided to wear the Cosmic Convert Belt of Dugan's former partner, Star-Spangled Kid.
Courtney was eventually able to experience the thrill of being a hero and assumed the title of Star-Spangled Kid.
Pat built a powered armor called S.T.R.I.P.E. to accompany Courtney on her adventures.
They were known as Stars and S.T.R.I.P.E. Courtney joined the Justice Society of America and slowly earned the respect of her peers.
Courtney took over the Cosmic Rod of Starman, Jack Knight, and changed her name to "Stargirl".
Powers:
Skilled kick-boxer
Gymnast
Flight
Superhuman strength
Agility
Stamina
Super-speed
Energy manipulation
Shoot stars
Skilled hand-to-hand combatant
Stargirl did not have any inherent abilities, but she had a Cosmic Staff that allowed her to fly, fire energy blasts, or manipulate energy.
Yellow Superheroes: 15 Heroes Who Are Or Wear Yellow (Ranked)

You Might Be Interested In
13# Invisible Woman
Stan Lee and Jack Kirby (co-writer), created the Invisible Woman. She first appeared in The Fantastic Four #1 (Nov 1961).
Sue Storm was born to Johnny and Sue Storm.
Their happy childhood ended when Mary, their mother, is killed in a car accident. Her father, Dr. Franklin Storm a respected surgeon survives the accident.
After accidentally killing a loan shark in the underground, Dr. Storm's spirit is broken.
Sue played a maternal role to Johnny who was both placed in the care of Marygay, their aunt who ran a boarding house.
Sue fell in love with Reed Richards, a science prodigy and then a student at university, while she lived there.
He is not seen again until Sue's college years in California ended and was reunited again when she pursues acting.
Reed is faced with a sudden funding cut that could threaten to end Reed's starship project.
The genius asks Ben Grimm to fly an unapproved test flight to help him. After Sue doubts his courage, Grimm is reluctant to accept the challenge.
Sue and Johnny, her brother, insist on joining the adventure. They just want to share in the risk and get home.
Although the quartet launches successfully into space, intense cosmic radiations penetrate the shielding of the ship and irradiate the crew, forcing them to return to Earth.
They discover that they have mutated into superhumans upon landing.
Sue was named the Invisible Girl. The quartet formed the Fantastic Four (FF) after which the team dedicated their new abilities to scientific exploration and super-heroics.
Powers:
Agility
Blast Power
Energy-based Constructs
Energy-Enhanced
StrikeForce Field
Insanely Rich
Intellect
Invisibility
Invulnerability
Leadership
Levitation
Marksmanship
Psionic
Stamina
Stealth
Telekinesis
Combat without arms
Constructs based on willpower
12# Captain America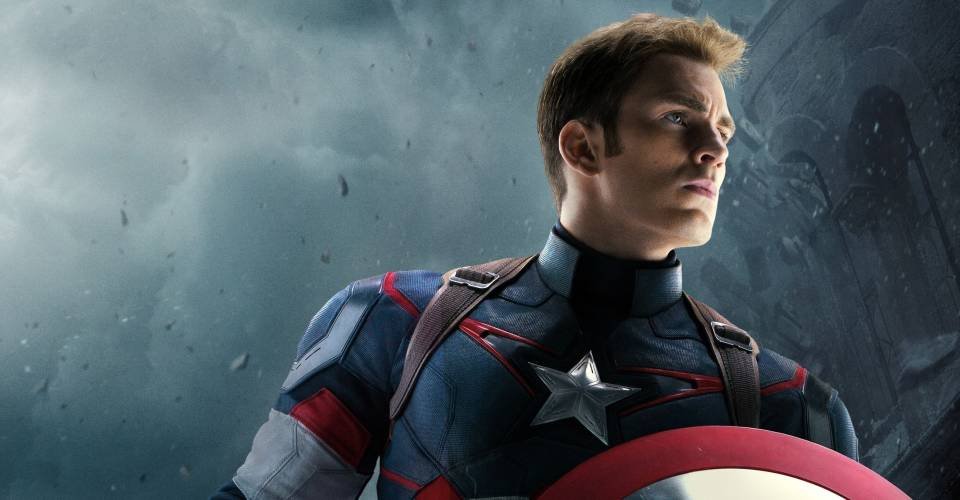 The leader of Avengers was created in a comic strip form by Joe Simon and Jack Kirby, for Timely Comics (later Marvel Comics).
The character was first published in Captain America Comics # 1, March 1941.
A poor orphan from the streets of Detroit, Steve Rogers was a child on the wrong side.
He then enlisted in the army to fight Axis Powers. However, he was rejected due to his small stature and undeveloped physique.
Professor Abraham Erskine was a pioneer in the creation of the Super-Soldier in the United States.
He saw potential in Rogers, and took him to Project Rebirth, the bold experiment by the professor in enhancing the human body's peak power.
Rogers was exposed to Erskine's radiation treatments, which included a special serum and exposure to a rare form of radiation.
He then realized his professor's dream by becoming the first fully-developed Super-Soldier in the world who became the face of America.
Powers:
Adaptive
Agility
Unique Absorbing Shield
EscapeArtist
Gadgets
Healing
Intellect
Leadership
Longevity
Marksmanship
Stamina
Stealth
Swordsmanship
Tracking
Unarmed Combat
Wall Clinger
Weapon Master
11# Reed Richards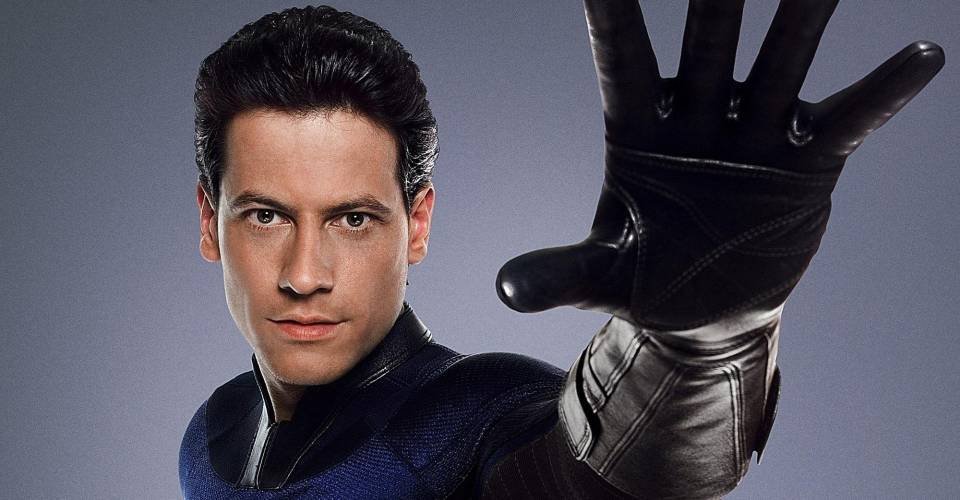 Stan Lee and Jack Kirby an artist/co-plotter created the character. He first appeared in The Fantastic Four #1 (Nov 1961).
Reed Richards, also known by the name Mr. Fantastic is the leader and founder of the Fantastic Four.
His exposure to cosmic radiation while in space allows him to stretch his body at great distances.
He is also known to be one of the most intelligent men alive. His brain allows him to explore alternate dimensions, save the world and his family from any science-based threats.
Coming to the brains part, Do you know that Martian Manhunter can read minds?
Every Superhero Who Got Mind Controlled By Martian Manhunter

Shocking Names Revealed
Powers:
Adaptivity
Agility
Elasticity
Gadgets
Insanely Rich
Intellect
Invulnerability
Leadership
Shape Shifter
Manipulation of Size
Stamina
Unarmed Combat
10# Yondu Udonta
Yondu was created in January 1969 by Arnold Drake and Gene Colan. His first appearance was in Marvel's Super-Heroes vol 1 #18 (January 1969).
Yondu Udonta, a hunter for the primitive Zatoan tribe of humanoid creatures, was the first colonist outside the Sun's solar systems.
The colonization occurred sometime in the 29th century. Most Centaurian tribes were intimidated by Earth's superior technology and established peaceful relationships with the colonists.
Yondu's tribe, however, migrated from their ancestral forests into the less accessible plains to avoid any contact with the outside world.
Vance Astro, the Centaurians' first contact, arrived on Centauri IV 200 years later. He used an outdated mode of star travel to get there.
Astro realized that Earth had beaten him to his destination centuries ago. He then used advanced star-drive engines to get to the planet and set out to complete his reconnaissance mission.
He met Yondu while performing his geophysical survey and was undergoing his ritual of manhood.
The coolest blue superhero, Yondu tried to avoid contact but the planet-wide attack of the extraterrestrial Badoon brought them together.
Badoon attacked the entire settlement, killing all its inhabitants. He then began to circle the planet in an attempt to eliminate the scattered Centaurians.
After he saw the first signs of hostilities, Astro took Yondu aboard his survey vessel and set off for the closest known planet in the Centauri trinary Star system.
Yondu does not possess superhuman physical abilities, but he is a natural mystic like his tribe. Yondu has a sixth sense that allows him to empathize with only a few other life forms. His empathic potential is less limited the higher the lifeform.
Powers:
Empathy
Gadgets
Healing
Intellect
Leadership
Marksmanship
Super Strength
Unarmed Combat
Master of Weapons
9# Blue Devil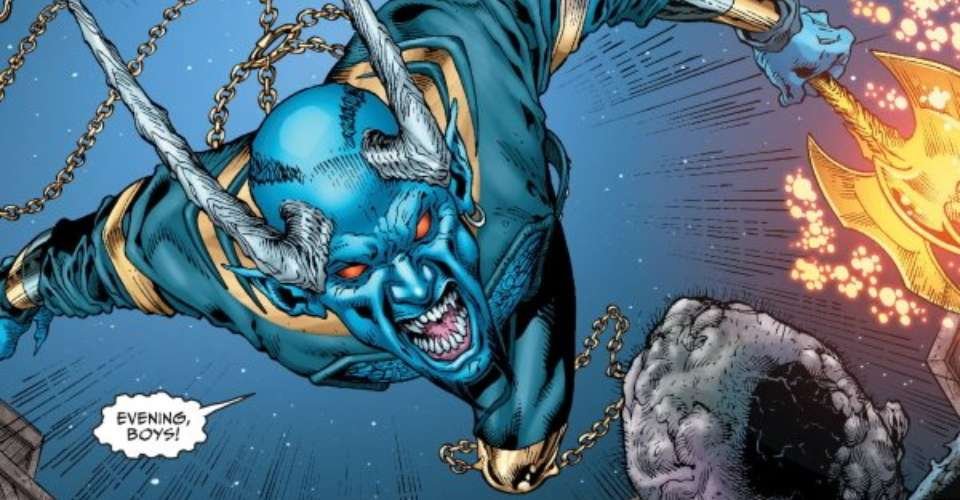 Blue Devil was created in 1984 by Gary Cohn, Dan Mishkin, and Paris Cullins. The dangerous blue superhero first appeared in Fury of Firestorm #24 (1984).
Blue Devil is a demonic super-hero who wields the Trident of Lucifer to banish hell-spawn from Earth.
Red Devil is his sidekick. He was a former stuntman and special effects technician. However, his magical powers are accidentally given to him during a fight against the Nebiros demon.
Blue Devil's powers increase as he is made an actual demon by making a deal with the Devil just like Johnny Blaze.
He then sacrifices his soul to save others. He was a member of the Justice League and Sentinels of Magic.
Powers:
Agility
Blast Power
Danger Sense
Fire Control
Gadgets
Healing
Hellfire Control
Intellect
Leadership
Marksmanship
Power Item
Power Suit
Radar Sense
Stamina
Super Sight
Super Strength
Tracking
Unarmed Combat
Weapon Master
8# Blue Beetle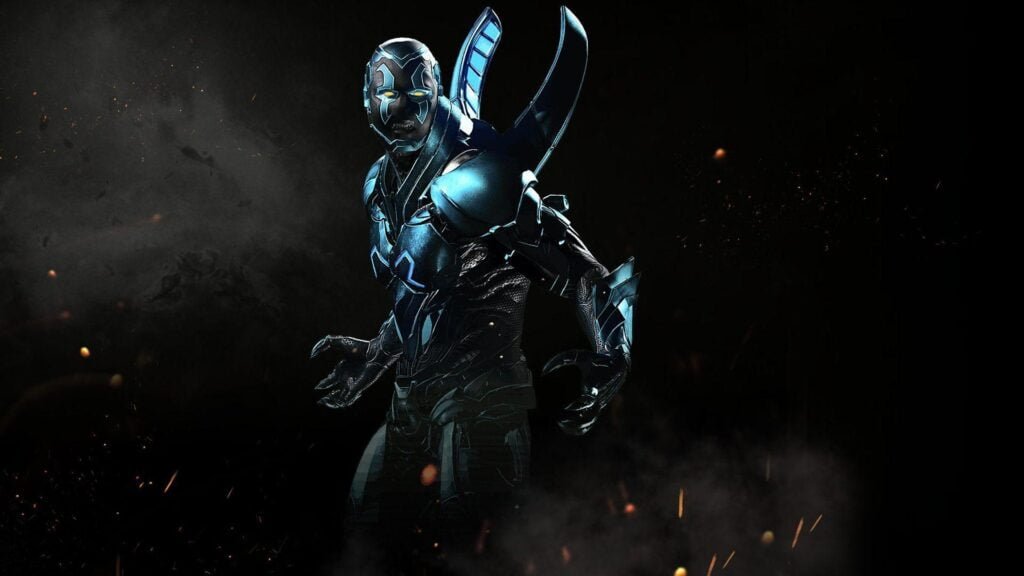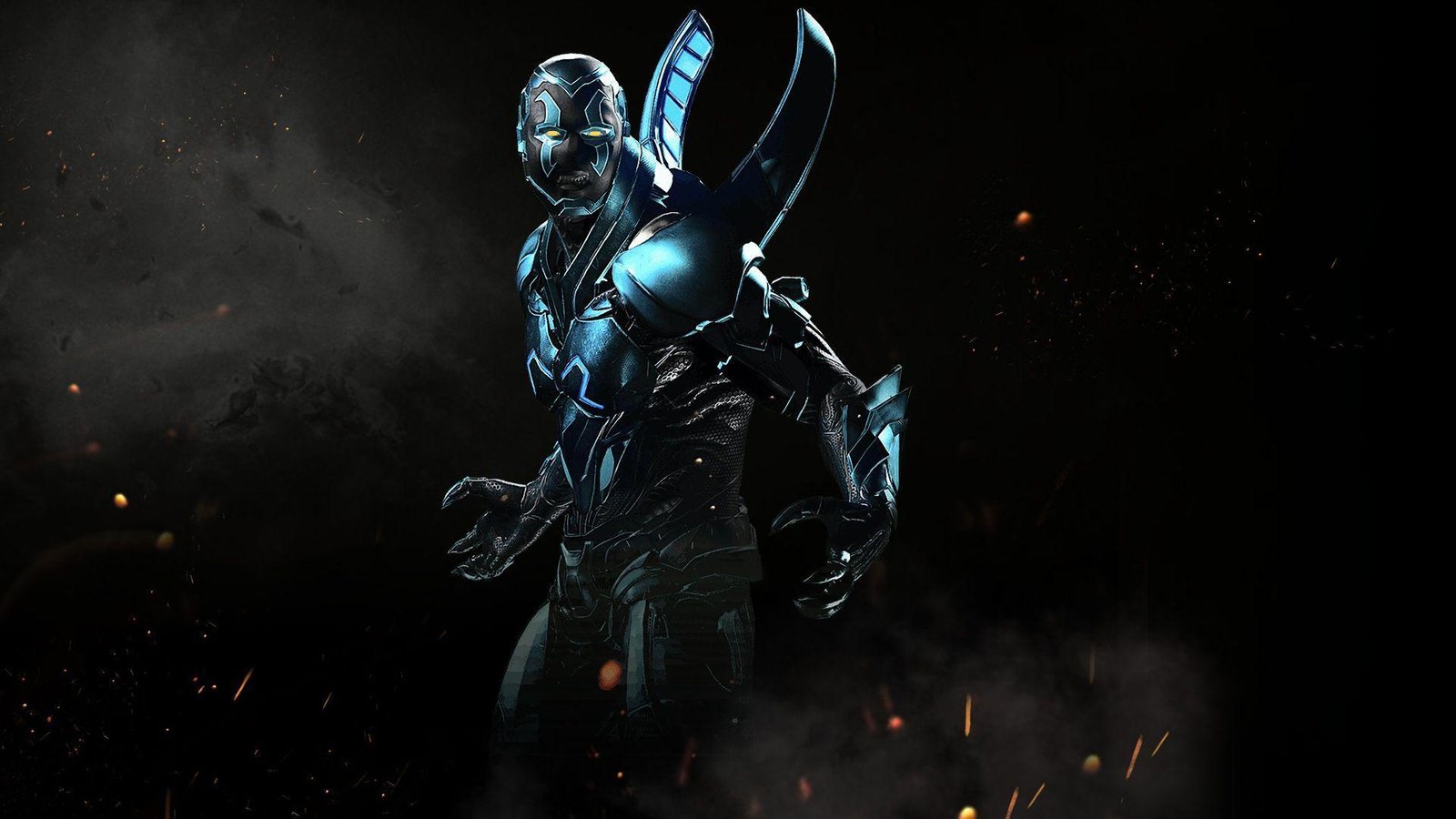 John Rogers and Keith Giffen created the original Blue Beetle, Dan Garret. He first appeared on The cover of Fox Comics' Mystery Men Comics #1, August 1939.
The replacement of Blue Beetle was created by Charlton Comics and later published by DC Comics. The hero changed to Ted Kord and Jaime Reyes, a former student of Dan Garrett.
Jaime Reyes, the inheritor of a proud history of crimefighting is the third person to be called Blue Beetle.
Jaime Reyes was an average teenager who lived in El Paso Texas.
When he found a mysterious, blue object that looked like a scarab Beetle in an abandoned lot, his life changed.
The scarab was able to bond with Jaime while he slept, and it came to life after he took it home.
Jaime discovered the scarab's new abilities and took the name Blue Beetle. This superhero name was used by Ted Kord and Dan Garrett, who were the Scarab's previous owners.
Booster Gold and Batman invited Jaime to join them in space to help defeat a villainous A.I. Brother Eye.
The Scarab sent Jaime out into the dimension to escape the Green Lantern.
Jaime returned to Earth after a year. Jaime explained his situation to his family and friends. He decided to find out more about the Scarab.
This would lead him to the Reach, his creators, and allow him to stop their plan to conquer Earth.
Powers:
Sharing Minds
Scarab sight
Hacking
Energy Manipulation
Power Blasts
Tough Armor
Flight
7# The Atom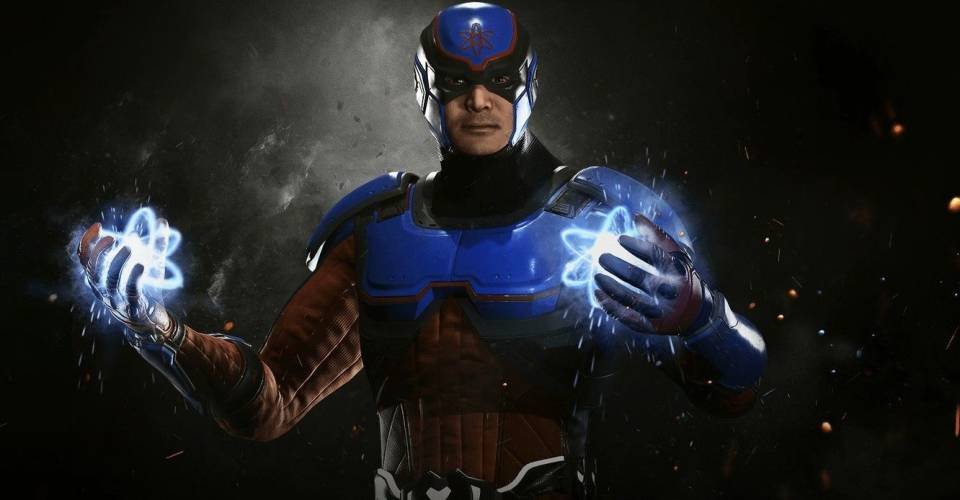 Gardner Fox and Gil Kane created Atom and the hero first appeared in Showcase #34's Birth of the Atom! / Battle of the Tiny Titans (1961).
Ray Palmer is known as the Atom or Mighty Mite.
He is a superhero who can shrink to amazing sizes and retain his full mass. Yep, Like Marvel's Ant-man.
This alone makes him a formidable opponent. He was an original Justice League of America member and earned a lot of respect from his peers.
He is a brilliant physicist and his criminal-fighting career has made him one of the top scientists in the world.
The Atom can even shrink to subatomic size and explores the universe in a way that is unmatched by any other man.
Powers:
Density Control
Dimensional manipulation
Gadgets
Intellect
Levitation
Marksmanship
Size manipulation
Swordsmanship
Teleport
Combat without arms
Weapon Master
6# Saint Walker (Blue Lantern)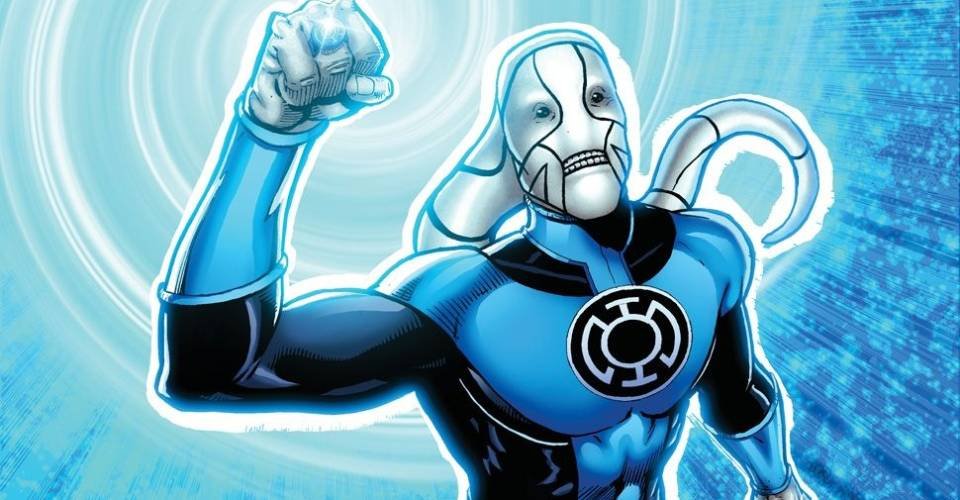 Green Lantern Vol. 4 #25 was the first time Saint Walker appeared and was created by Geoff Johns, and Ethan Van Sciver.
Saint Walker is widely known as the Blue Lantern Corps' first member.
Walker was a faithful, strong believer in the all-powerful planet's deity. He was a father, as well as having a wife and kids.
Due to the death of the sun and the planet, his life in Astonia was thrown into turmoil.
He planned to find God's "Messiah", at the top of Mount Helious. Saint Walker set out with his family to climb Mount Helious.
It was a long and difficult journey. Each member of his family died on the way.
Saint Walker reached the summit after nine days of suffering and dehydration. He found no one there, just a single slab of stone.
Nearly losing hope, he cried out at God. The monolith was being flooded and a severe storm broke out.
Saint Walker then saw his reflection in the water. At that moment Walker realized that this meant he had to save his people.
He descended from Mount Helious to preach to his people.
The sun grew older as he reached it and the Blue Power Ring was created. Because of his ability to inspire great hope in others, it chose Saint Walker to be the first member of the Blue Lantern Corps.
Powers:
Blast Power
Emotion Control
Empathy
Energy Absorption
Constructs based on Energy
Energy Manipulation
Energy Shield
Fly
Force Field
Leadership
Light Projection
Power
Item constructs based on willpower
5# Blue Marvel
The Blue Marvel was first introduced in Adam: Legend of the Blue Marvel #1 (November 2008) and was created by Kevin Grevioux, an actor/writer.
Adam Brashear as a young man served his country in the U.S. Marine Corps.
Adam was shocked to discover his superpowers and created a secret identity to protect his country.
He became the "Blue Marvel". He was a hero for many years and was once the most beloved hero of all time.
The Blue Marvel was forced to retire by the government because of his power and being black but what many people don't know is that Anti-Man, his greatest foe, and best friend, forced Adam to retire.
Powers:
Berserker Strength
Blast Power
Duplication
Electronic Disruption
Electronic interaction
Energy Absorption
Energy Manipulation
Energy Shield
Energy-Enhanced Strike
Enhance Mutation
Flight
Force Field
Healing
Intellect
Invulnerability
Levitation
Light Projection
Longevity
Matter Absorption
Stamina
Super Hearing
Super Sight
Super Smell
Super Speed
Super Strength
Unarmed Combat
4# Supergirl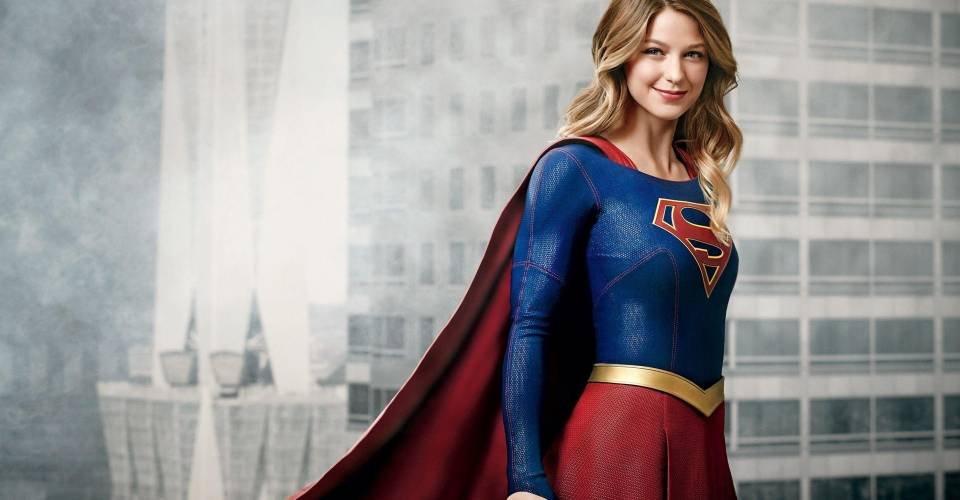 Otto Binder created her and Al Plastino designed her. Danvers appeared for the first time in Action Comics #252 (May 1959).
Kara Zor El, also known as Supergirl aka Kara Danvers, was born on The Planet Krypton.
She is a member of The House of El, Her father was Zor El her and Alura Inze was her Mother.
Her parents sent her to Earth on a mission to save Young Superman, who was sent there to escape the destruction of her planet.
Krypton's destruction threw her Kryptonian Rocket out of its course, and she was thrown into The Phantom Zone.
She was stuck there for decades, never to be able to age. Fortunately, she managed to escape and was eventually found by an older Superman.
Because she was so young, her cousin put her in the care and custody of The Danvers Family.
She was raised by her adoptive parents, her father, Jeremiah Danvers, and her Mother Eliza Danvers.
Kara became a little sister to her adoptive sister Alex Danvers. She is currently a member of the D.E.O.
She was a civilian and worked at CatCo Worldwide Media when she was the blue superhero known as Supergirl.
Kara Zor-El, Superman's cousin, is the last survivor from Krypton's Argo city.
Her personality is brash and determined, which she acquired in the wake of Krypton's destruction.
Powers:
Agility
Berserker Strength
Blast Power
Energy Absorption
Flight
Healing
Heat Vision
Ice Breath
Intellect
Invisibility
Invulnerability
Leadership
Levitation
Longevity
Marksmanship
Omni-lingual
Ghost Phasing
Radiation
Sonic Scream
Stamina
Stealth
Super Hearing
Super Sight
Super Smell
Super Speed
Super Strength
Swordsmanship
Tracking
Unarmed Combat
Vibration Wave
WeaponMaster
Wind bursts
3# Superman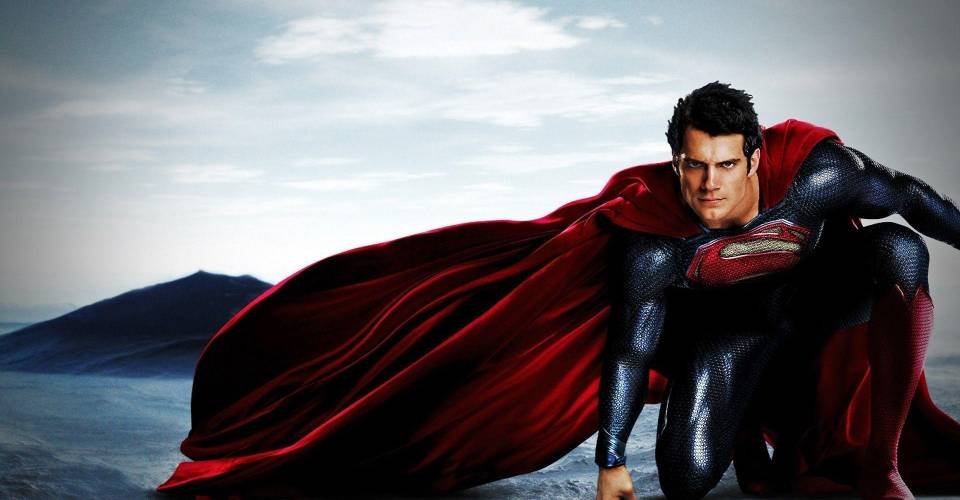 The father of superheroes was created by Joe Shuster and Jerry Siegel. The big blue first appeared in Action Comics, number # 1 (June 1938).
Superman is the only survivor on the planet Krypton (besides Supergirl).
Krypton's leading scientist, Jor-El, his father, found that a nuclear chain reaction was developing inside Krypton and would soon destroy the entire planet.
Jor-El had Kal-El, his unborn child, removed from the Kryptonian Gestation Chambers.
He then attached the life matrix that contained Kal-El to an experimental vessel for traveling through hyperspace.
Just before Krypton exploded, Jor-El launched his starcraft towards Earth.
Superman was in fact born on Earth when the starcraft arrived. Jonathan Kent and Martha Kent brought the infant to their small farm in Smallville.
The Kents thought the baby was an experiment victim because he looked completely human.
At that point, The baby did not have any superpowers. Clark was named by the Kents and became their son.
He used his enormous solar-fueled power to become Superman and defend humanity from all kinds of threats.
While defending truth, justice, and the American way, he did so much that the Man of Steel remains an icon among other superheroes.
Powers:
Agility
Projection into Astral
Berserker Strength
Blast Power
Density Control
Energy Absorption
Flight
Force Field
Healing
Heat generation
Heat Vision
Ice Breath
Intellect
Invulnerability
Leadership
Levitation
Longevity
Marksmanship
Ghost Phasing
PsionicPsychic
Radar Sense
Radiation
Sonic Scream
Stamina
Super Hearing
Super Sight
Super Speed
Super Strength
Swordsmanship
Telepathy
Tracking
Unarmed Combat
Vibration Wave
Weapon Master
Wind bursts
If you want to know more about Superman's powers, We have an in-depth one on all of Superman's powers.
2# Apocalypse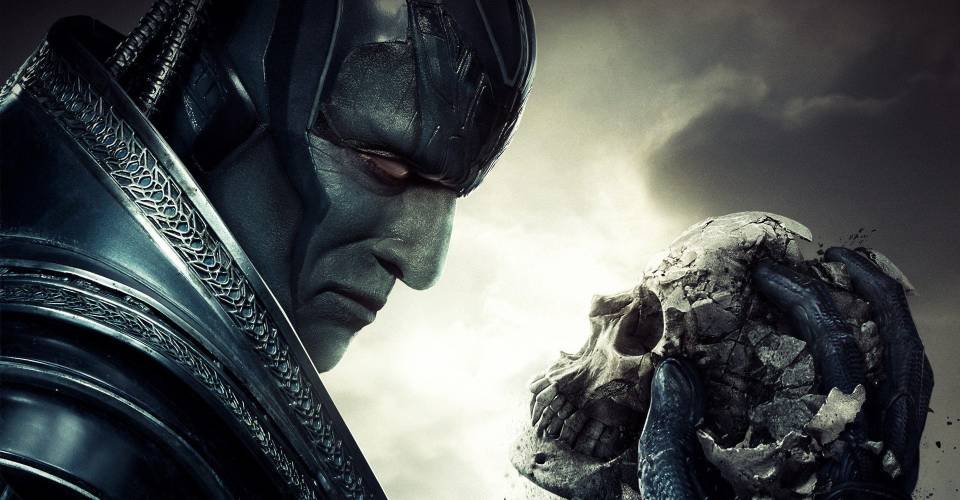 Walter Simonson, Louise Jones Simonson, and Jackson Butch Guice created the first mutant ever. The supervillain first appeared in X-Factor #5 – Tapped Out 1986.
Apocalypse, one of the first mutants, is thousands of years old god.
He's also a monstrous tyrant who has been a longtime foe to the X-Men.
Apocalypse believes only the most powerful superhuman or mutants should survive. His body is made up of both organics and powerful celestial tech, which allows him to shapeshift and have other abilities that rival those of Gods.
Powers:
Adaptivity
Agility
Projection into Astral
Berserker Strength
Blast Power
Blood Control
Cosmic Awareness
Density Control
Duplication
ElasticityEnergy
Absorption
Energy Manipulation
Energy Shield
Enhanced Energy
StrikeEnhance
Mutation
Flight
Force Field
Gadgets
Genetic Manipulation
Healing
Immortal
Implants
Intellect
Invulnerability
Leadership
Levitation
Longevity
Omni-lingual
Ghost Phasing
PossessionPower
Armor
PsionicPsychic
Shape Shifter
Size manipulation
Stamina
Sub-Mariner
Super Speed
Super Strength
Swordsmanship
Technopathy
Telekinesis
Telepathy
Teleport
Unarmed Combat
Voice-induced Manipulation
Weapon Master
1# Dr. Manhattan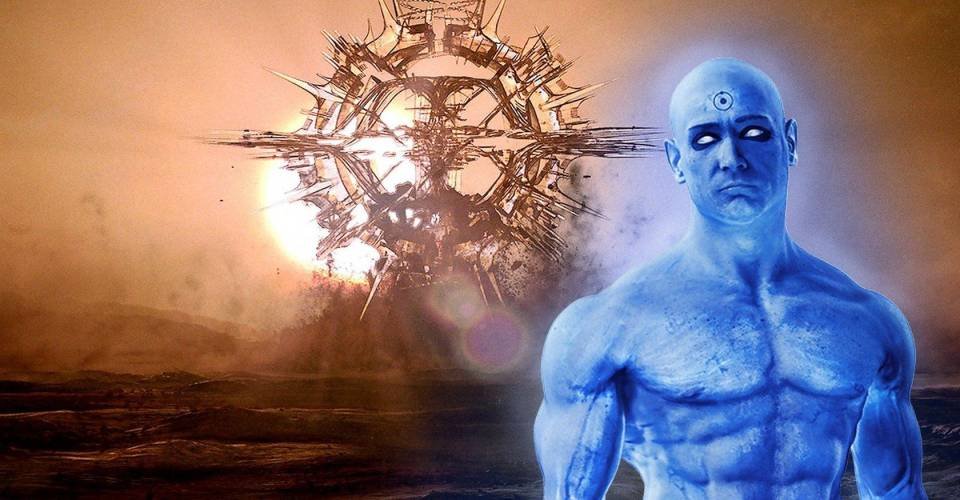 Doctor Manhattan was created in Watchmen #1 September 1986 by Alan Moore, a writer, and Dave Gibbons, an artist for the Watchmen.
Doctor Jonathan Jon Osterman, a nuclear physicist, was captured in a radioactive particle testing.
This transformed him into the powerful blue superhero named "Doctor Manhattan".
He was initially a government-controlled superhero who won the Vietnam War for the United States of America. However, he soon lost interest in the world and humanity and decided to go to Mars.
Powers:
Adaptivity
Agility
Blast Power
Cosmic Awareness
Density Control
Dimensional manipulation
Duplication
Energy Manipulation
Flight
Force Field
Healing
Heat generation
Immortal
Intellect
Invulnerability
Levitation
Light Projection
Longevity
MagicMatter
Absorption
Omni-lingual
Ghost Phasing
Postcognition
Precognition
Probability
Manipulation
PsionicRadiation
Reality manipulation
Size manipulation
Stamina
Super Hearing
Super Strength
Telekinesis
Telepathy
Teleport
Time manipulation
Time Travel
Doctor Manhattan is the most powerful one on this list of blue superheroes. There is literally nothing he can't do.
If you want to know more about this Godly being, I recommend you to watch 2009's "Watchmen" directed by Zack Snyder.
That concludes everything you need to know about the blue superheroes who are in comics.
Though most of them are from either DC Comics or Marvel, We have listed a few blue superheroes who aren't from either of those.
What do you think of the blue superheroes among the other ones? Let us know it all in the comments.
Want to see even more awesome superhero content? Join our family, and be the first one to read them all.
For more amazing details/updates on your favorite comic book characters, Follow us on Instagram, Facebook, Pinterest, Telegram and don't forget to share the news with your friends and family.
Thank you, Yours averagebeing.