If you are looking for white superheroes from Marvel, DC, make your stop right here. If you're on the hunt for superheroes who wear white, look no further as we have handpicked a list of them just for you.
Now thinking about it, I bet it gets difficult for these superheroes to do laundry after a tiring day of crime-fighting and keeping their white suits ultra white. Like how is this even possible?
It's not easy unless you are a superhero who can use magic or has cleaning-based powers (patent pending).
But today, I present to you the top 15 superheroes who are or wear white, who are all fighting crime and looking good while doing it.
[toc]
#15 Phantom Girl
Phantom Girl is from DC Comics. She first appeared in Action Comics #276 in May '1961, and her character was created by Jerry Siegel and Jim Mooney.
Tinya Wazzo aka Phantom Girl is from Bgztl, a planet that exists precisely at the same location as Earth, but only in the 4th dimension.
If you are wondering who these people are, then keep in mind that all the residents of this planet are shown to have the ability to phase through solid objects.
Our Blgztlian is a member of the 30th and 31st century Legion of Super-heroes. She is also known as Apparition and has a long-standing relationship with a fellow member of the Legion, Ultra boy.
Recent News:
Tinya Wazzo has been introduced recently in the popular DC TV Series The Flash of the CW Arrowverse.
Powers:
Extraterrestrial Physiology
Phasing & Intangibility
Partial Phasing
Dimensional Travel
Hand to Hand Combat
Flight
After DC rebirth:
Combustion blasts
Combustion Manipulation
Dark matter touch
#14 Fantomex
Fantomex from Marvel Comics was created by Grant Morrison and Igor Kordey, who first appeared in the New X-Men #128 in August 2002.
Fantomex or Weapon XIII was created by the Weapon Plus program to fight against the Earth's population of Mutants.
He is basically a techno-human hybrid and has artificially evolved with advanced Sentinel nanotechnology.
He is also known as Charlie Cluster 7 and as Jean-Phillipe on one occasion.
E.V.A is a techno-organic entity seen as a physical manifestation of his nervous system, which grants him several abilities in battle. Fantomex calls E.V.A not only a part of him but as a partner. Sweet!
Fantomex possesses three brains, and later each of these gets a cloned body of its own. These clones are more famously known as:
Fantomex
Lady Fantomex and
Dark Fantomex
Powers:
Healing Factor
Hypnotic Illusions & Misdirections
Cyber mind
Superhuman intelligence
Enhanced Reflexes
Enhanced Agility
Superhuman Agility
Skilled Marksman
Acrobat
Hand to Hand Combatant
E.V.A – A physical and external nervous system in the form of a techno-organic flying ship
Inodorosity
#13 Iceman
We find Iceman in Marvel Comics, and this character made his debut in The X-Men #1 in September 1963. He was created by the ever-popular figures Stan Lee and Jack Kirby.
Robert Louis Drake was born in New York. He discovered his mutant abilities at a very young age as he couldn't stop himself from feeling cold and shivering.
As one of the youngest founding members of the X-Men, His abilities include manipulation of ice and making the environment cold by freezing water vapor around him. He can even cover his entire body with ice and freeze objects.
He has also fought Magneto and the Brotherhood of Evil Mutants with the X-Men, which is quite a big feat.
We see this icy character played by Shawn Ashmore in the famous 20th Century Fox films:
X-Men
X2
X-Men: The Last Stand
X-Men: Days of Future Past
Powers:
Superior Level mutant
Organic-Ice Form
Ice Clone Generation
Thermokinesis & Thermal Vision
Cryokinesis & Cryokinetic Perception
Molecular Moisture Inversion & Conversion
Cellular Replacement
Hydrokinesis
Enhanced Strength in Mutant form
Skilled ice skater
#12 White Witch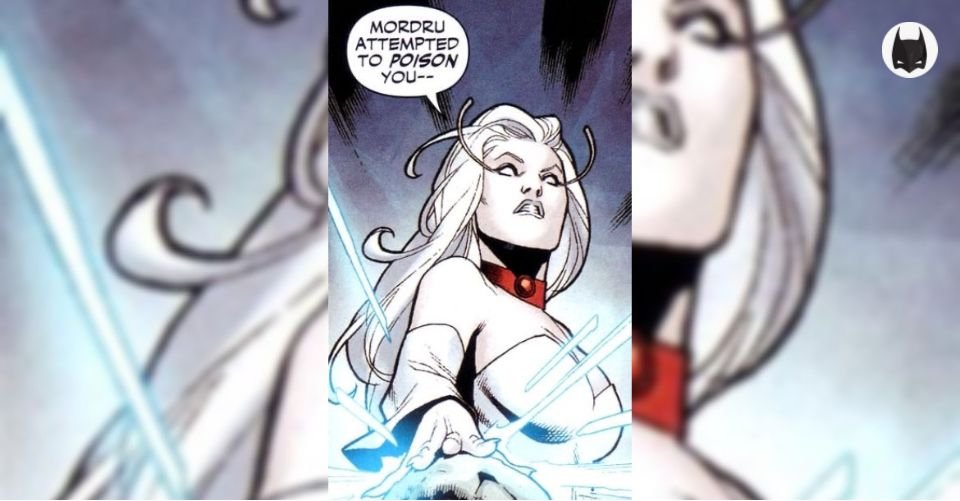 Published by DC Comics, White Witch made her first appearance in Adventure Comics #350 in November 1966. This character was created by writer E. Nelson Bridwell and artist Curt Swan.
Mysa Nal aka White Witch, is the sister of Dream Girl, Nia Nal. They are from the planet Naltor, where most residents possess the power of foresight.
Unlike her sister, she is not able to see the future and decides to leave her home planet to study magic.
In the Sorcerer's Planet called 'Zerox.' She trains under five instructors, each specializing in the five elements Air, Water, Light, Fire, and Earth.
With rigorous training, Mysa becomes a remarkable and renowned Sorceress.
Mysa is also a fellow Legionnaire of the 30th and the 31st Century, much like one of the female superheroes on our list, Phantom Girl.
Powers:
Hand to Hand combat
Magic and Spellcasting
Force Field
Magic Absorption
Transmutation
Occultism
Energy Projection
Illusion Casting
Teleportation
#11 Silver Sable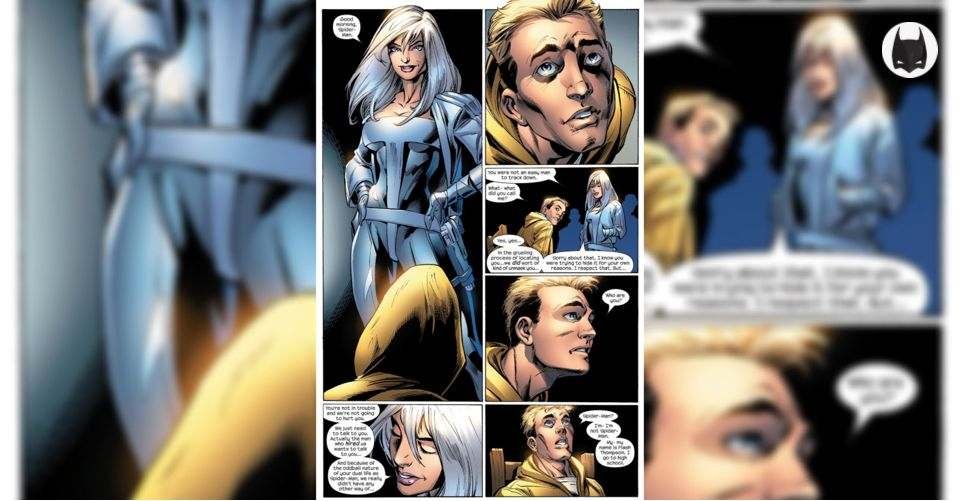 Silver Sable is from Marvel Comics, and she was created by Tom DeFalco and Ron Frenz. She made her first appearance in The Amazing Spider-Man #265 in June 1985.
I'm sure you are familiar with the name Silver Sable if you have played any of the old Spiderman games.
If you have, you might even have a little crush on her and don't deny it. Honestly, I do too.
So this beauty is a mercenary for hire and has helped Spiderman several times with his missions. Still, due to her nature of work, she has also clashed against various superheroes, including Spiderman himself.
Powers:
Strategist
Skilled martial artist
Expert Hand to Hand combatant
Quick Reflexes
Expert markswoman
Expert swordswoman
Gymnast
Kevlar lined costume
Latest technology and equipment
Unbreakable will
Multilingual
#10 Ghost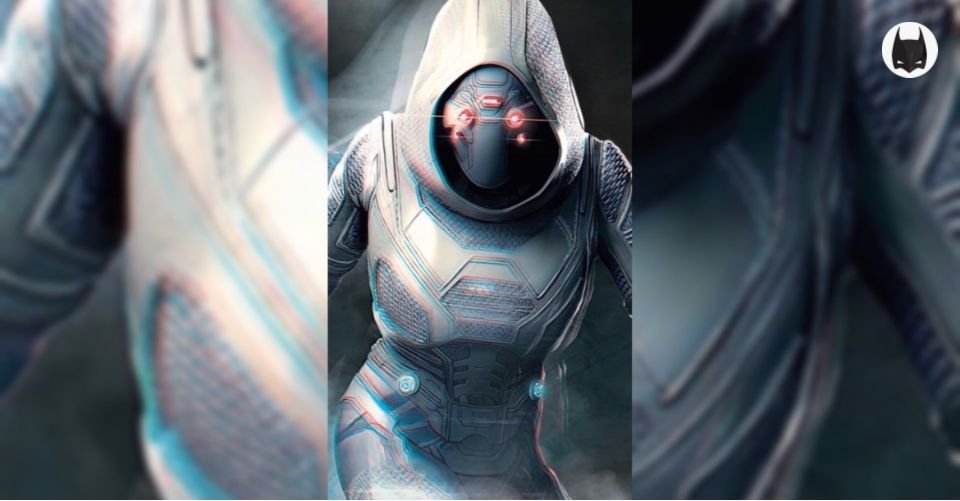 Published by Marvel Comics, Ghost was created by David Michelinie and Bob Layton. This character made her First appearance in Iron Man #219 in June 1987.
Ghost is a skilled hacker and an exceptional inventor who created his own suit, which enabled him to be intangible and invisible.
Although the MCU did work around his character a lot, He is an Anti-Hero in the comics.
We can see a female version of this wall phasing character in MCU's Ant-Man and The Wasp. Played by Hannah John-Kamen, She gains her powers in a 'Quantum Accident.'
Powers:
Tactician
Computer hacker
Brilliant inventor
High-level Intellect
Skilled marksman
Master Assassin and Spy
Battlesuit enabled invisibility and intangibility
Battlesuit enhanced strength and durability
StealthTechnology
Quantum Mutation
#9 Phantom Rider
Phantom Rider from Marvel Comics first appeared in Ghost Rider #1 in February 1967. He was created by Dick Ayers, Gary Friedrich, and Roy Thomas.
Carter Slade was born in the mid-nineteenth century in Ohio. He took up the mantle of Phantom Rider after recovering from life-threatening injuries.
He was slowly dying, but he was back to full health after three days. Flaming Star, a shaman who believed he was sent and revived by the heavens to fight crime, gave him a magic cloak, phosphorous dust, and a white horse.
The Cloak enabled him to camouflage certain parts of his body, and he pretended to be a headless body or a body-less head.
Riding his horse, Banshee, and pretending to be a Phantom, the Phantom Rider started fighting crime, striking fear into the hearts and minds of criminals who would think that a ghost was after them.
Powers:
Champion boxer
Excellent Marksman
Excellent horsemanship
Intangibility
Spirit Guns
Ethereal energy blasts
Deception
#8 Dagger
Published by Marvel Comics, Dagger made her first appearance in Peter Parker, the Spectacular Spider-Man #64 in March 1982. This character was created by Bill Mantlo and Ed Hannigan.
Tandy Bowen aka Dagger is the partner of Tyrone Johnson, also known as Cloak, and you might also know them from numerous Spiderman team-ups.
She has several light-based powers, and together with her Cloak, they fight to keep the streets clean and protect innocents from criminals.
Interestingly, her Lightforce powers are connected to Cloak's Darkforce, and they balance each other out.
Olivia Holt plays Tandy Bowen in Marvel's TV series – Cloak and Dagger.
Powers:
Generate Lightforce
Create and control Lightforce Daggers
Lightforce Cleansing – Her daggers can remove toxins, drugs and cure addictions
Drain the life-force out of people using her daggers
Envision the hopes of certain people by touching them
#7 Emma Frost
Emma Frost from Marvel Comics was created by Chris Claremont and John Byrne. The superhero made her first appearance in The Uncanny X-Men #129 in January 1980.
Emma is known to be one of the most powerful mutants among the X-Men, and even Apocalypse acknowledges her telepathic powers and abilities.
She has been a leader of the X-Men and host to the Phoenix Force, classified as extinction-level and one of the most powerful beings in the entire Marvel Universe.
Powers:
Omega-level telepathic abilities allow her to read minds, implant mental suggestions, and wipe memories
Mind control and Mind link
Psychic surgery
Mental paralysis and sedation
Telepathic Tracking
Psionic Shield and Psionic Shields Removal
Psionic Blasts and lightning
Telepathic and Mind Cloaking
Telepathic Illusions
Induce pain telepathically
Absorb information by mental transference, and large amounts of data in another's mind
Multilingualism
Capable of shapeshifting into an organic diamond form, granting enhanced strength and durability but greatly diminishing her psychic powers
Expert Technician
Master Astral Combatant
Potential Telekinetic
Pilot
#6 Spider-Gwen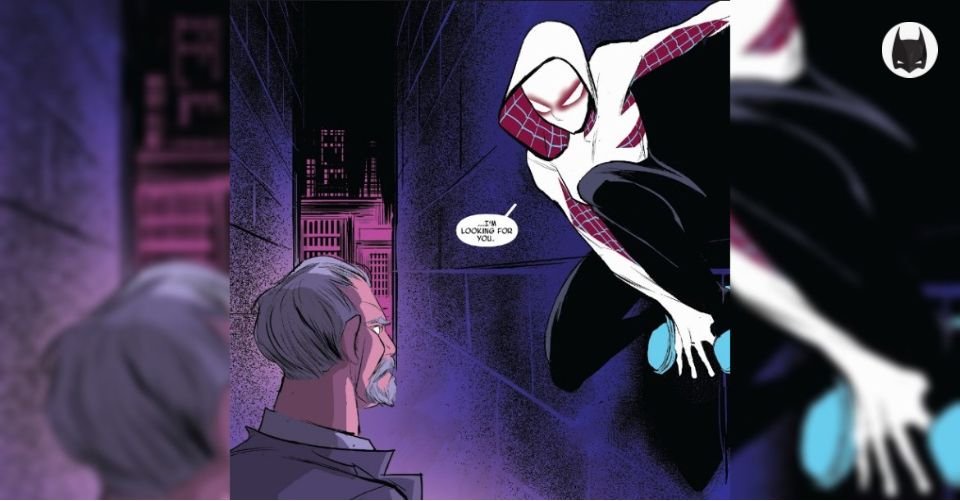 Publisher by Marvel Comics, This popular spidey was created by Jason Latour and Robbi Rodriguez.
Spider-Gwen made her first appearance in Edge of Spider-Verse #2 in September 2014 as Spider-woman and then in Spider-Gwen – Vol. 2 #34 as Spider-Gwen.
A radioactive spider bites Gwen Stacy of Earth-65, and she gets Spiderman-like powers. She is then known as Spider-woman on her Earth.
Later, Spider-woman fights Peter of her world, who loses control after injecting himself with a lizard mutant formula. She defeats Peter, but he dies.
Before his final breath, he says that he just wanted to be unique like her.
Locals see this and have the misconception that she is a killer, and they start calling her a murderer and a menace. After this, she is infamously known as Spider-Gwen.
Powers:
Superhuman strength, speed, and agility
Skilled Fighter
Inter-dimensional travel using her dimensional travel watch keyed to her body's radiation
Skilled Detective
Ability to cling to most surfaces
Precognitive Spider-Sense
Web-shooters
Yellow Superheroes: 15 Heroes Who Are Or Wear Yellow (Ranked)

You Might Be Interested In
#5 Power Girl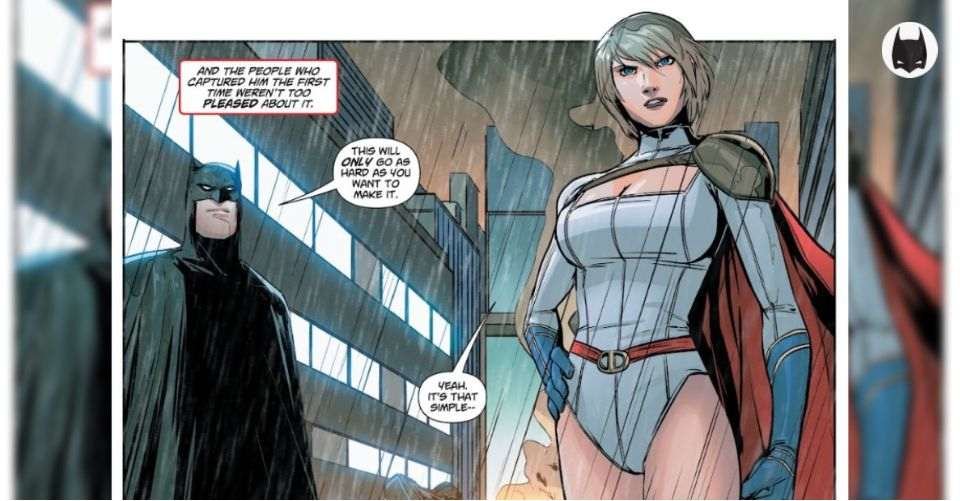 Published by DC Comics and created by Gerry Conway, Ric Estrada, and Wally Wood, Power Girl made her first appearance in All-Star Comics #58 in February 1976
If you don't read comics, then Kara Zor-L or Karen Starr is the Earth two counterpart of Supergirl.
Power Girl is the daughter of Superman's aunt and uncle from Krypton with the exact origin as the Man of Steel.
The Earth two counterpart of Supergirl has a more aggressive style of fighting and calls herself a standalone, independent character.
She also shows more maturity and behaves like she's older than Supergirl, making her a reliable asset to any team.
Powers:
Genius-level intellect
Kryptonian Physiology
Monstrous superhuman strength
Solar energy absorption
Superhuman stamina, durability, healing, and longevity
Superhuman speed, agility, and reflexes
Super hearing
Enhanced Immunity
Heat vision
Electromagnetic spectrum vision
Microscopic vision
X-ray vision
Night vision
Telescopic vision
Infra-red Vision
Ultraviolet vision
Superhuman breath
Freeze breath
Wind breath
Invulnerability
Flight
Advanced hand-to-hand combatant – Karate & Boxing
Super Ventriloquism
#4 Jessica Jones
Jessica Jones is from Marvel Comics. The famous superhero was created by Brian Michael Bendis, Michael Gaydos, Stan Lee, and Steve Ditko in her retroactive roles.
She made her first appearance in Alias #1 November 2001 and retroactive Amazing Fantasy #15 August 1962.
Jessica Campbell attended Midtown High, the same school as Peter Parker, and had a crush on him.
After an accident where she collides with a convoy carrying radioactive chemicals, Jessica wakes up after several months with superhuman strength, endurance, and flight.
If you are wondering how she got the tag of Jones, then she was adopted into the Jones family after her accident.
Later, she gets inspired by Spiderman and decides to use her powers for good.
In her professional life, Jessica Jones opened a private detective agency just like our Daredevil.
Kristen Ritter plays the role of Jessica Jones in the TV series Marvel's Jessica Jones.
Powers:
Private Investigator
Expert Detective
Superhuman Strength and Durability
Accelerated Healing Factor
Superhuman Longevity
Flight
Telepathic Resistance
Trained Combatant
#3 Cyborg
Cyborg made his first appearance in DC Comics Presents #26 in October 1980. He was created by Marv Wolfman and George Pérez.
His father, Silas Stone, experimented on Victor Stone to save his son's life after a horrible accident in Silas' lab of interdimensional experiments.
Most of Victor's body was replaced by advanced alien cybernetic parts, thereby starting his journey to being one of the founding members of the Justice League.
Cyborg was originally a member of Teen Titans, and the character has been portrayed by Ray Fisher in DCU's Justice League and by Joivan Wade in HBO Max's Doom Patrol.
Powers:
Genius-level intellect
Alien Cybernetic body
Teleportation via boom tubes
Superhuman strength, speed, stamina
Enhanced endurance and durability
Advanced sensory systems and scanners
Inbuilt weaponry, including sonic cannon
Flight
Technopathy
Self-regenerative systems
Data manipulation
Advanced technology
Instant weaponry
Control over any technology
Computer hacking
#2 Moon Knight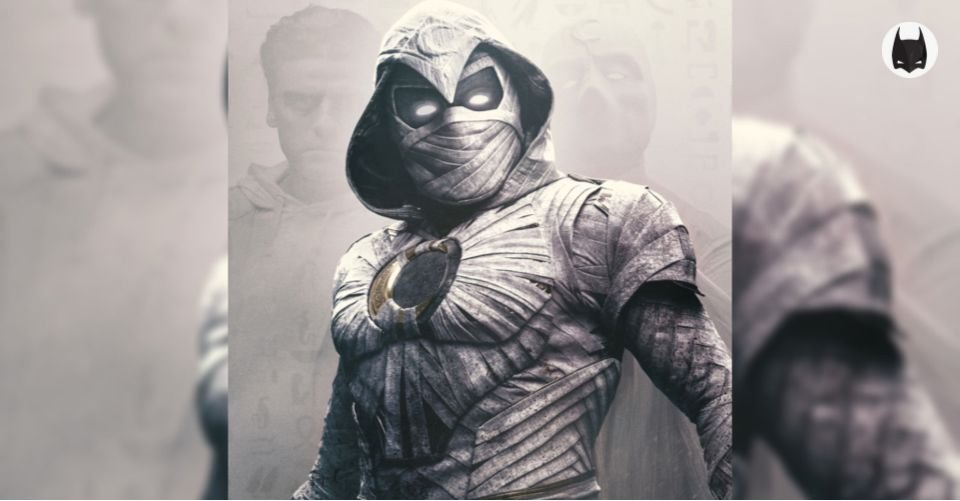 Published by Marvel Comics, Moon Knight was created by Doug Moench and Don Perlin, who made his first appearance in Werewolf by Night #32 in August 1975.
With all the buzz around Moon Knight, you may already know about this character by now. Off chance you don't, here's a quick explanation.
Moon Knight serves the Egyptian moon god Khonshu as an agent to carry out his Justice in the world.
This violent mercenary has several personalities, which he uses for several purposes as and when needed. To know more about them, check out this in-depth article.
Powers:
Immortality
Excellent Marksman
Expert Martial Artist
Utilizes high-tech equipment
Mystical visions
Combat strategist
Heavyweight Boxer
Genius Detective
Olympic Level Athlete
Psychic resistance
Expert at hand-to-hand combat techniques
Skilled acrobat and gymnast
Multilingual
Interrogation Expert
Weapons Master
Pain Resistance
Moon-based powers
#1 Kyle Rayner
Kyle Rayner from DC Comics made his first appearance as Green Lantern Vol. 3 #48 in January 1994. He was created by Ron Marz and Darryl Banks.
Now you might know this character as the Green Lantern, but comic readers will know that Kyle Rayner becomes the first and only White Lantern who wasn't chosen by the ring.
He managed to do so by mastering all seven colors in the spectrum of emotions and created the White Light.
As of the White Light, This was so powerful that Kyle could not keep it under his control for a more extended period of time, so he decided to split it among his associates and bring them together only if he ever faced an all-powerful foe.
Powers:
Advanced Hand-to-Hand Combat
Unbreakable Will
Energy Construct Creation
Force Field
Energy Projection
Flight
Reality Alteration
Green Lantern Ring Mastery
Artistry
Weaponry
Complex hard-light constructs
Real-time language translation
As a White Lantern:
Repair injuries and cure ailments
Clone abilities of most power rings
And the list of superheroes who wear white comes to an end here. All these powers, but they still don't answer my question.
After all the sliding, rolling, fighting, getting kicked in the face, bleeding, and jumping over rooftops, How do they show up the next day with the same clean all-white costumes?
I really need to know the answer to this, but that's a story for another day. In the meanwhile, I might have a white costume of my own to clean.
That's right! I'm the last addition to this list, and if you're a troublemaker, I'm watching you!