Hello, my dear weebs, Welcome back to averagebeing. Today we'll be talking about the most adorable characters from Horimiya that fans love to watch.
If you don't know this, then Horimiya is one of the best slice-of-life anime out there, and every person who watched it fell in love with the series. Horimiya is a kind of anime that will straight-up comfort and entertain you.
Honestly, You missed so much fun if you've not watched it yet.
Speaking about the characters, Horimiya has one of the best anime casts because each character is unique and relatable.
Yes, They have their qualities, but they're all adorable. You can't hate any of them in this anime, which is why it quickly gained popularity.
The plot, storyline, animation, everything is just fantastic in this anime, and it's a complete package of entertainment for teens. In addition to that, Horimiya doesn't have any complicated plot to address. This is a simple slice-of-life anime that anyone can enjoy.
For starters, Hori is a popular girl and the centre of attraction in her high school. She meets a boy named Miyamura, who is an introvert and doesn't communicate well with others. What will happen when these two falls in love with each other?
So, Without wasting any time, Let's get into our top 15 Horimya characters and what's unique about them that made fans go crazy.
[toc]
#15 Motoko Iura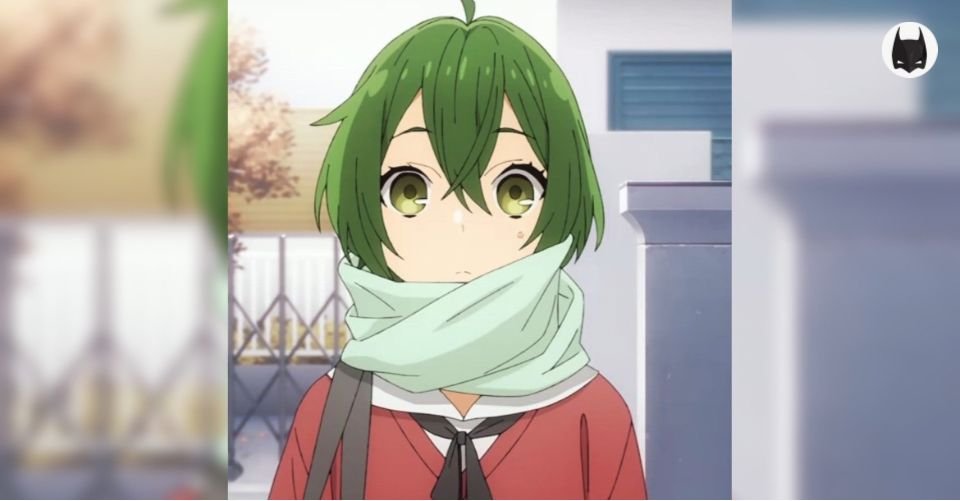 Gender: Female
Known For: The hardwork she puts in and her violent nature towards Syu.
Motoko Iura is the younger sister of Syu Iura. In general, Motoko is a quiet and gloomy person.
You can expect her not to be easygoing, and she is pretty rude towards her brother as she often beats him up.
We can say she is just the opposite of her brother, Syu. While Motoko is too quiet, her brother is loud and likes to make new friends.
In the anime, She wanted to get admission in a particular school. For that, She even took tutoring from Kyoko Hori but couldn't get it. However, She later decided to join the same school her brother attends.
Apart from all that, She is a hardworking girl who strives to do better.
#14 Yuriko Hori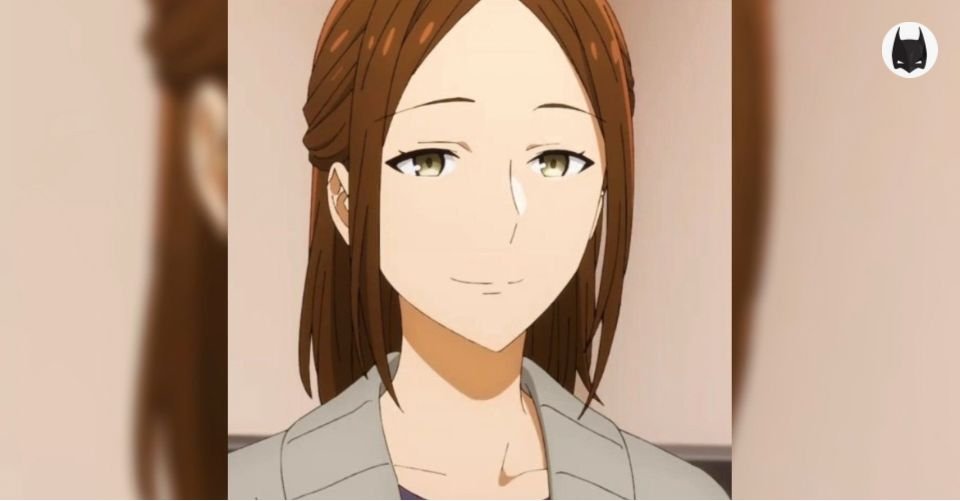 Gender: Female
Known For: Her gentle behaviour with everyone.
Yuriko Hori, aka Kyoko's mother, is a 38-year-old beautiful lady. Even though she doesn't like to cook, This woman is an awesome mother who loves her children more than anything.
According to her husband, Kyousuke Hori. Yuriko seems polite, but she can be pretty brutal.
Keeping everything aside, what's adorable about Yuriko?
Well, that's her nature towards everyone. When she first met Izumi Miyamura, she treated him gently and didn't mind her daughter hanging out with him.
Later in the series, we see Yuriko genuinely admiring and loving her daughter's relationship with Miyamura.
#13 Kakeru Sengoku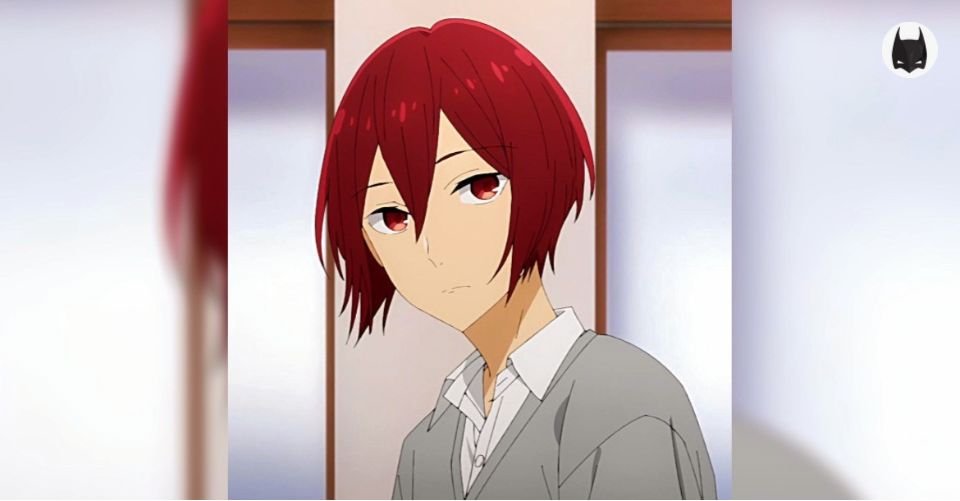 Gender: Male
Known For: His smartness, looks, and leadership.
Kakeru Sengoku, aka the president of the student council in Katagiri Senior High School, is an intelligent individual.
He is excellent at studies and is good at sports but let me tell you an exciting thing here.
Kakeru is quite shy by nature, and he gets embarrassed quickly. So, Hori used to bully him when they were kids.
Now in High School, Their cat and mouse relationship changed, and Kyoko started helping him with the student council's work.
Fans also love the synergy between Kakeru and Remi Ayasaki. Even though their personalities are different, they are deeply in love.
As a student council president, He really cares about other members and his friends, not to forget that he seemed to be a bit gloomy when Sakura cried.
Overall, Kakeru Sengoku is a charming young man because he can be a person who'll comfort you and advise you to make the right decision in hard times. Not to mention, He is good-looking, so yeah, Kakeru can get girls.
#12 Sota Hori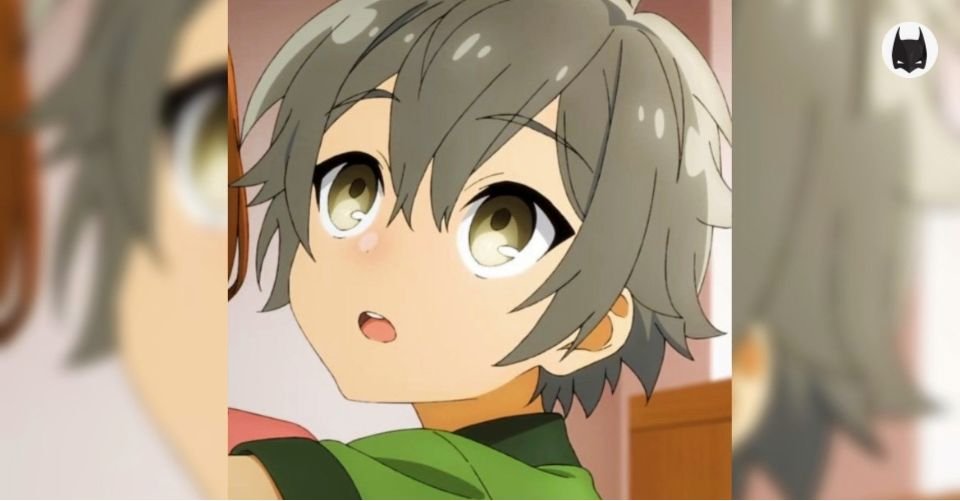 Gender: Male
Known For: His cuteness and playful nature.
Sota Hori, aka Kyoko Hori's younger brother, is a 10-year-old boy.
We can say Sota is why Hori and Miyamura are together now. Cheers for giving us a wonderful show, kiddo.
When Hori and Miyamura met for the first time outside school, Sota was chased and attacked by a dog.
Thankfully, Miyamura saved and brought the kid home. After all the chasing and biting, Sota was able to remember his address which is quite impressive if you ask me.
The little guy loves his sister Kyoko and cares about her.
Sota also likes Miyamura as he respects and calls him "Big Brother." The kid likes to spend time with Miyamura and is well-mannered throughout the series.
For someone as young as him, Sota actually understands the relationship between his sister and Miyamura, so he tries to give them some privacy.
He even takes up complex topics with Miyamura that Hori couldn't. We all love Shota because the little one is the biggest supporter of Hori and Miyamura with his adorable actions.
#11 Kouichi Shindou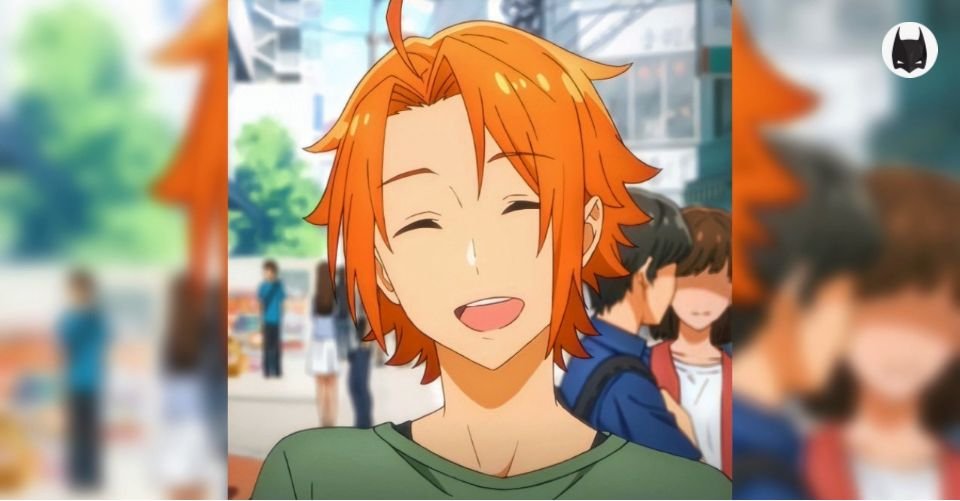 Gender: Male
Known For: His positivity and loving nature.
Unlike many others on this list, Kouichi Shindou is a student of Yasaka High school.
Kouichi is the first person in the series who accepts Izumi Miyamura for who he is.
He never thought of Miyamura as a freak because of all the piercings and tattoos. This was when Miyamura started opening up with others in middle school, and these two became best friends.
They both started going to different high schools when they passed middle school, but it didn't change their friendship.
Miyamura has been abusive towards Kouichi, as he often beats him up for little things. But like all good friends, they always come around and have fun.
Kouichi is a handsome-looking boy with noticeable orange hair, and the dude can attract anyone by the way he talks.
He is one of the characters in the series who genuinely cares for Miyamura and considers him a best friend.
#10 Sakura Kouno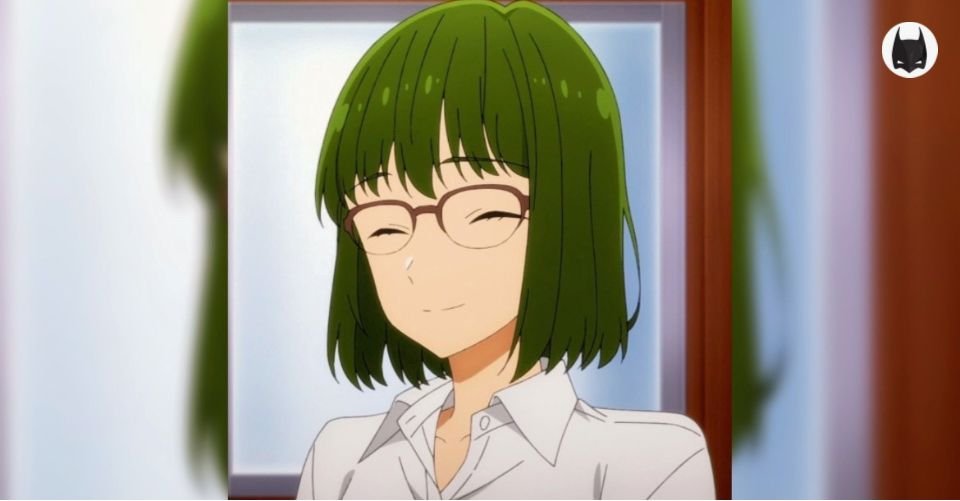 Gender: Female
Known For: Her inability to get what she wants and polite nature.
Sakura Kouno is an intelligent girl, which makes her apt for the position of vice president in the student council.
As a soft-natured teen, Sakura doesn't like violence, and she believes everything can be sorted out by just talking.
Though she is pretty, Her insecurity makes her think she is not as cute as her friend Remi.
If there's one character who didn't get a happy ending, it's Sakura. There's nothing wrong with her, and this is only because she puts others ahead of her own priorities every single time.
Sakura had feelings for Tooru Ishikawa and was not able to express them.
She tried different ways to confess her love, but it didn't go well. When she saw Tooru being happy with Yuki Yoshikawa, Sakura gave up.
Believe me, that was a sad moment as she couldn't help but break down and cry her lungs out. This one scene alone was enough to make anyone care for her.
If you ask me, Sakura is one such girl every guy dreams of but doesn't get what she deserves in the end.
#9 Tooru Ishikawa
Gender: Male
Known For: His envious caring nature.
Tooru Ishikawa is in the same class as Hori and Miyamura. Tooru and Miyamura are close friends, but they didn't have a good rapport from the start.
At the beginning of the series, Tooru had a massive crush on Kyoko Hori, and he started getting jealous when Miyamura and Hori began dating.
Even though he couldn't express his feelings and unintentionally hurt Miyamura, he is not someone you can lose.
As the series continues, He now appreciates Hori and Miyamura's relationship wholeheartedly, becoming a true guardian of the couple.
Tooru is the kind of a guy who'll get jealous but won't let anyone know about it. He is very tall, handsome and adjusts according to the situation.
Later in the series, we see Tooru and Yuki getting along very well, but they are not officially dating yet.
#8 Akane Yanagi
Gender: Male
Known For: Well-mannered behaviour and cuteness.
Akane Yanagi is a super handsome guy. I mean, this dude looks like a k-pop idol and is one of the reasons why girls drool over him.
With all the fame and charms, Akane is surprisingly considered socially awkward since he cannot speak his mind properly, but he sure tries to get along with everyone.
Another interesting thing about Akane is that he looks harmless, but when deprived of his sleep, he is insane.
He sometimes becomes quite rude and violent when he doesn't get enough sleep. This side of his personality is so much fun to see for fans.
Akane Yanagi once proposed to Yuki Yoshikawa, and he thought she might be the one for him, but Yuki rejected him without any second thought.
Later, he became involved in Hori and Miyamura's friend circle and started hanging out with the others. Overall, Akane is a fun character to watch, and his awkward nature makes him even cuter.
#7 Syu Iura
Gender: Male
Known For: Being friendly with everyone and noisy.
Syu Iura is a classmate of Miyamura and Hori. He has a loud personality and loves to pull pranks.
Everyone in the group finds Syu quite annoying because of his noisy nature. This is also one of the reasons why girls don't like him. However, sometimes it's quite the opposite.
His nature can cheer up anyone, and obviously, he gets all the attention, which attracts chicks.
Syu has two different personalities. He is energetic and loud in school while cold and quiet at home. Even though his sister is cold towards him, he still cares for her and tries to help her in any way possible.
Sometimes, Syu can get a bit dramatic, but this is what makes him different from the others.
#6 Remi Ayasaki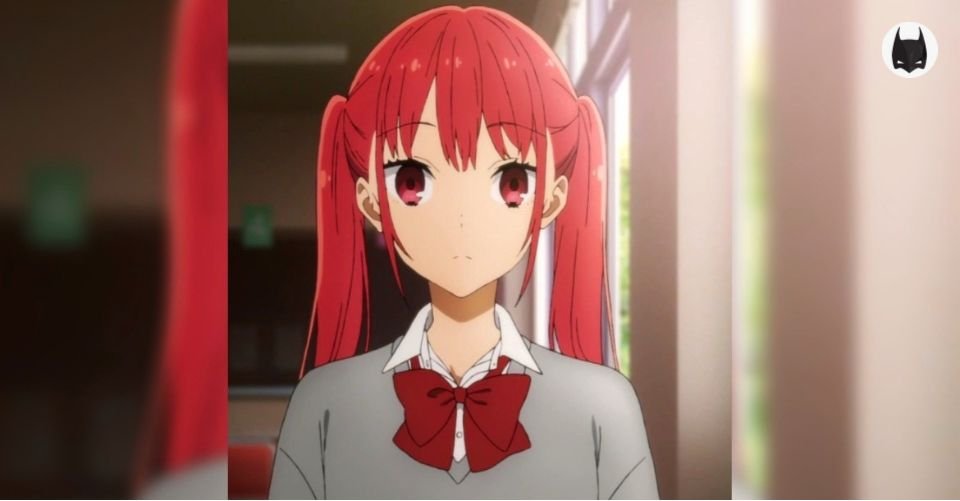 Gender: Female
Known For: Her childish nature.
Remi Ayasaki is a member of the student council and the girlfriend of Kakeru Sengoku, The president of the student council.
To be honest, Remi's nature and behaviour are childish. Yeah, This girl is pretty dumb and constantly compares herself with Miyamura by asking others who is dumber.
She often jokes around with others but is straightforward with her words.
Remi often takes help from others since she cannot do much on her own. She is known to mess up things and later cries most of the time, which we've seen at the very beginning of the series.
Even though she is good at understanding others' feelings, she keeps herself hidden and tries not to show it to anyone.
This can be considered the only negative thing because she can be cold when it hits her. Keeping everything aside, Remi is sweet, and her cuteness can't be ignored by fans.
#5 Yuki Yoshikawa
Gender: Female
Known For: Her laziness and ability to make new friends easily.
Yuki Yoshikawa is the best friend of Kyoko Hori and is in the same class as her.
Yuki is the type of girl who can fit anywhere. She is good at making friends, never fails to make others laugh, and is also quite different.
On the flip side, She is pretty lazy and often sleeps in class. I mean, This girl does not do anything that requires effort. Yeah, We all have someone like her in our lives.
Like many girls, Yuki is someone who gets jealous quickly, and we can see that when Sakura tries to become closer to Tooru.
Yes, She has shown her feelings for Tooru, but she acts coldly toward Sakura. Even though there was some tension between Sakura and Yuki, She never wanted to hurt her.
Yuki is a friend everyone needs, but she tries to suppress herself when the time comes.
#4 Kyousuke Hori
Gender: Male
Known For: Being a cool dad.
Kyosuke Hori is the husband of Yuriko Hori and the father of Kyoko and Shota Hori.
As a hardworking father, Kyosuke doesn't often come home, and he is almost out of the house at most times but according to her daughter Hori, He is selfish and aggressive.
This is because Kyosuke doesn't take anything seriously, and he even jokes over serious things that need attention.
Naturally, Kyoko beats him up whenever she feels the need to. When Kyosuke first met Miyamura, he said he didn't like him, but later, Kosuke and Miyamura became true homies.
He has already accepted Miyamura as his future son-in-law and has no problem with Miyamura having a relationship with his daughter.
Even though Kyosuke doesn't fulfil his duty as a father, he still deeply loves them. This 37-year-old man is cool enough to make any girl fall for him.
#3 Honoka Sawada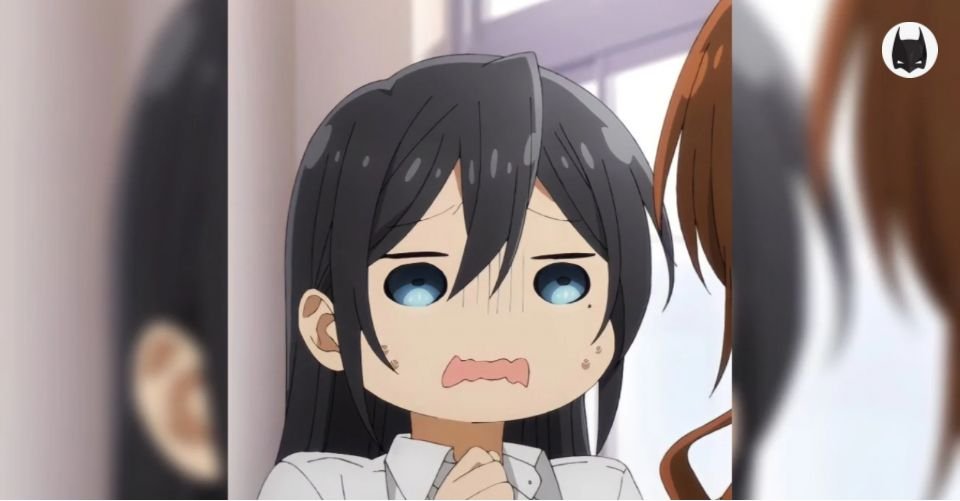 Gender: Female
Known for: Her attachment towards Kyoko Hori
Honoka Sawada is a student of Katagiri Senior High School. Even though she is a side character, she is still very popular among fans.
The most shocking thing is that she has a massive crush on Kyoko Hori, which explains why she hates Izumi Miyamura.
When Honoka was first introduced, she was stalking Kyoko Hori, but everyone thought she was stalking Miyamura.
In the eyes of Honoka, Miyamura is a rival who keeps Hori for himself.
She gets anxious when any man approaches her, and she is not at all good at dealing with men. She used to be close with her brother, but unfortunately, He passed away.
One of the good things Horimya anime offers is how things turn.
Later in the series, Honoka started seeing Miyamura as her brother and often stayed by his side when any men approached her.
Honoka Sweda is a good girl who needs some time to break loose, and she doesn't want to cause any problems for others.
#2 Izumi Miyamura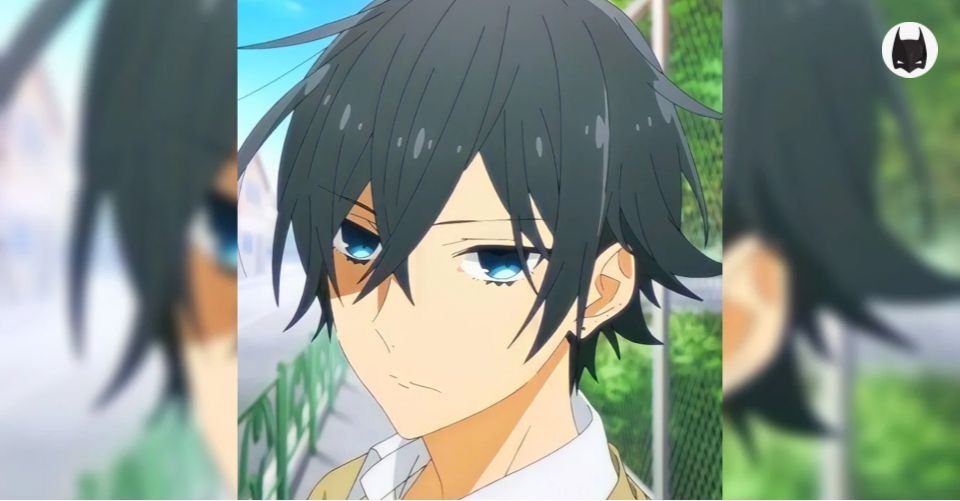 Gender: Male
Known For: His cool looks and soft nature.
Izumi Miyamura is our MC. Miyamura was an introverted individual at the beginning of the series who'll always be in his own world.
Due to Miyamura's past trauma, He felt like an outcast and didn't interact or talk with anyone in the class.
However, when he met Hori, his life took a turn.
Miyamura and Hori became close friends, and later they started dating. As far as looks go, He is the best good-looking guy in the series and has cool tattoos and piercings.
He was never good at socializing. Even when Miyamura was a kid, he was alone most of the time. People thought he was a creep, so he never made any real friends (except Kouichi Shindou).
But now, in high school, he has a lot of friends, a girl who loves him, and he is living his life to the fullest.
Miyamura is a kind person who cares for everyone around him, but sometimes he can be pretty dangerous when he loses his temper.
As our protagonist, We couldn't have asked for a better guy. His kind, down-to-earth nature can attract anyone, making him lovable. A character like Miyamura is hard to find. If you ever find a guy like him, just don't let him go at any cost.
#1 Kyoko Hori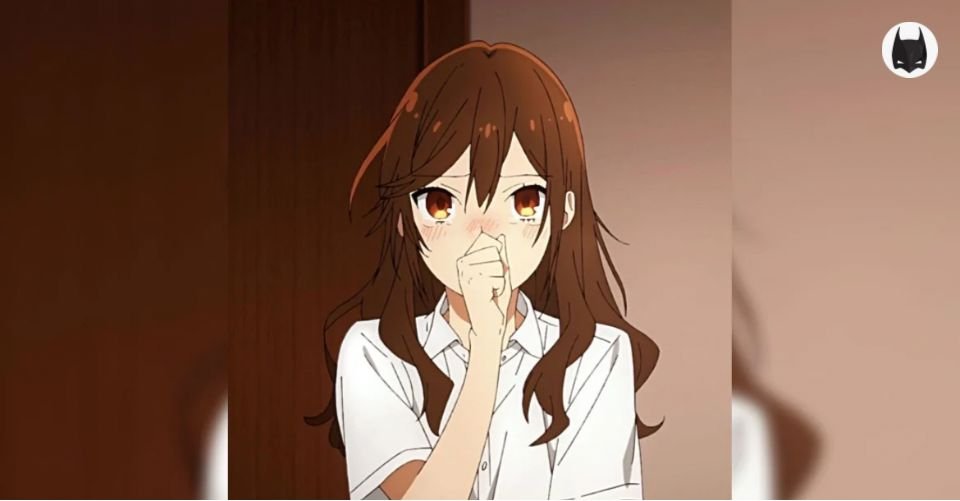 Gender: Female
Known For: Her popularity and ability to handle things.
So here she is, our most adorable character in the series.
Kyoko Hori is a hardworking person. Her mother and father stay out most of the time, so she looks after her brother and dopes all the household work.
She is a popular girl who always keeps a positive atmosphere around her. Called Hori, She profoundly cares for her friends and family.
We can see her often helping the student council with their work. The best thing about Hori is that she never complains about anything and is always ready to help others.
Right at the beginning, Miyamura first met her when he came to her house with injured Sota. Later Hori and Miyamura started hanging out together and started dating.
Quickly, Miyamura became an essential part of Hori's life.
Hori is an all-round girl. She is popular, intelligent, attractive, and anything else you can ask for.
Another adorable thing about her is that she is like a mom to her friends, and she can't see any of them suffering. Truly, The chances of getting a girl like her are one in a million.
Now, That ends our top characters from Horimiya series. Thank you for staying with us till the end, and see you soon.