Amidst a wave of criticism and continuous 4th-wall breaks, She-Hulk: Attorney at Law packed up its first season. With Tatiana Maslany as the leading lady, the Disney+ series gave the audience an amusing season finale and made way for new and intriguing storylines to enter the MCU as a 2nd season might be right around the corner. (Just be good, please!)
The series was full of new and old characters exceeding expectations on-screen. And off-screen too, things were as impressive as one could imagine.
Although She-Hulk received massive outrage on how absurd CGI looked when its first trailer dropped in May 2022, the 6'5″ actress Maliah Arrayah, did a commendable job acting as an on-set reference for the character of She-Hulk along with Tatiana Maslany and a stunt-double.
However, some photos started floating on Social Media, reporting that Arrayah wasn't the only on-set reference for She-Hulk, but another actor also played her part in some scenes. (Sneaky stuff, eh?)
Don't read further if spoilers aren't your thing!
An on-set video revealed that the opening sequence of the final episode of She-Hulk: Attorney at Law was actually played by a man.
Actor Devon Lewis was the one who portrayed the on-set She-Hulk in the final episode's opening sequence. He posted a video on his TikTok account along with a few photos of him going through the extensive make-over session for the role.
He wrote, "A lot of people still haven't realized that She-Hulk was played by a man… Yes motherf—ers, that's me."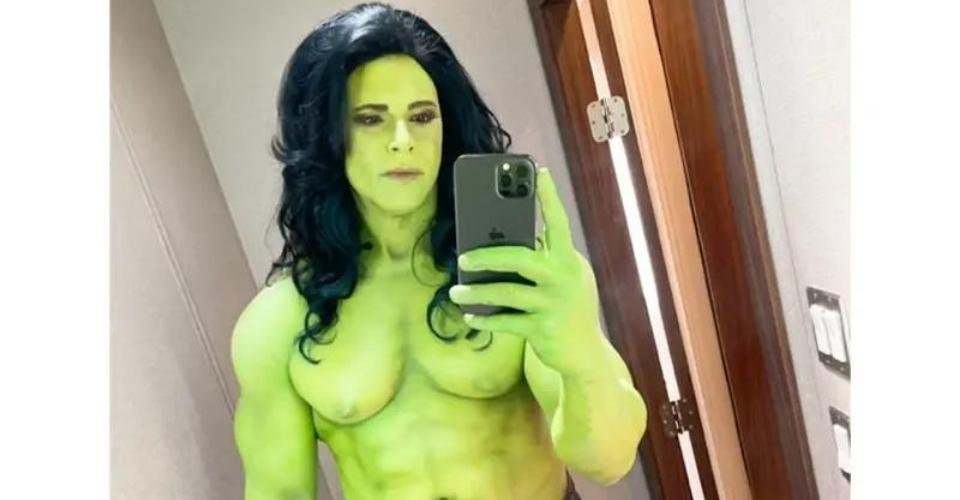 In the episode, a sequence follows Jennifer Walter having a "Savage She-Hulk" dream while she recalls the events of episode 8. That brief part was portrayed by Lewis, which adapts a very 'late-70s' kind of editing and cinematography style similar to Lou Ferrigno's original The Incredible Hulk TV series. In 1977, when the TV series aired, Ferrigno played the character of Hulk along with Bill Bixby as Bruce Banner.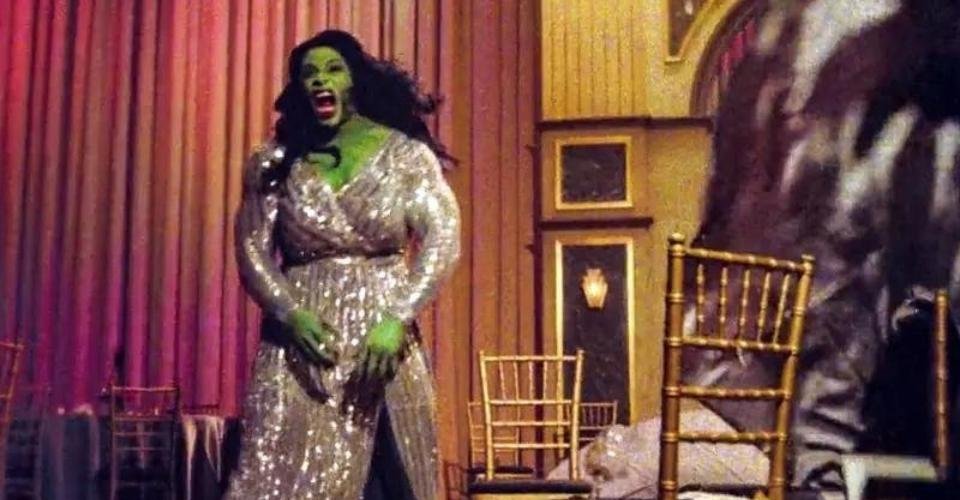 The Real Reason Behind The Actor Playing She-Hulk
The creators of She-Hulk did pay their respects to the original TV series that kick-started it all in terms of putting one of the most popular comic book characters in Marvel's arsenal. The team pushed things up a notch, with the entire sequence having a more realistic approach as She-Hulk's exaggerated self was shown, getting scarier and angrier with every beat.
The point was proved when She-Hulk, in the final moments of the episode, smashed through the 4th Wall into the real world, confronting the AI robot, KEVIN, on how her TV show was supposed to reach a climax.
She-Hulk: The Good, Bad & Grey Aspects of Marvel's Most Unrelatable Superhero Show

Fans Also Read
While there have been no announcements regarding a second installment of the TV show making its way to Disney+, Marvel sure would be keeping an eye on new branches of storylines for the future. We can only hope that things go as planned, with the audience accepting the finished material with a warm heart.
Did you watch the final episode of She-Hulk? Do tell us your thoughts in the comments.
Source: TikTok