The latest Disney plus series, She-Hulk: Attorney at Law, is a court-drama comedy series; starring Tatiana Maslani as Jennifer Walters, aka, She-Hulk.
In the comics, She-Hulk was first introduced as savage and dim-witted, like her cousin Hulk. But that did not last long as her personality was soon changed into a fun-loving version of Jennifer Walters, who can retain all the intelligence of her human self.
Needless to say, people had high expectations from this series, but the show mainly focussed on Jennifer's struggle to maintain her superhero persona, social life, and professional career.
The Good Aspects of She-Hulk: Attorney at Law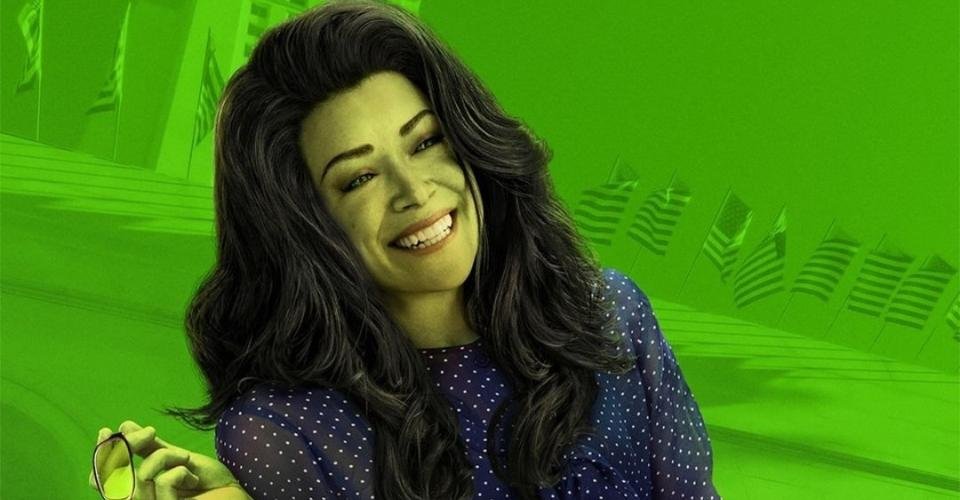 The show had a lot of cameos of different Marvel superheroes, but the extended cameo of Daredevil was the most exciting for the fans. It is also most notable for teasing Wolverine's return to MCU, long before Ryan Reynolds's announcement of Hugh Jackman reprising the role.
The series also introduced a vampire named Saracen, the first reference to Blade and his vampire kind. There is also a mutant named El Águila, who was introduced in the 7th episode of the series. She-Hulk is an attempt to set up a virtual or fictional superhero universe where a specific organization will represent them to solve their legal issues.
The green superhero is the head of the Superhuman Law Division, and her look makes her closer to the superhuman clients. The series tried its best to show a world where humans and superhumans coincide in a fictional world. But no major comic book character debuted in this series.
This Disney+ series also points out patriarchal dominance in American work culture. Whether good or bad, the show tries to criticize its cinematic universe and its superheroes.
Overall, She-Hulk: Attorney at Law is an attempt by Marvel Studios to introduce some new to its fans. The introduction of Skaar in the finale is an update to Hulk's future storyline in the MCU.
If we watch the finale's 4th wall-breaking scene, Jen confirms the Hulk solo film by saying, "save it for the movie." This is a clear indication of the World War Hulk storyline, which is a relief for the comic book fans of the Hulk.
The Worst Parts of She-Hulk: Attorney at Law
The most sinister part of the show is that it is very unrelatable to other Marvel shows. It does not even fit into the standard of a T.V. series. The fourth wall breaking has even made this even worse. The jokes are not understandable for fans and aren't necessary in the first place. We have discussed all the worse aspects of the series below.
Struggles & Low Ratings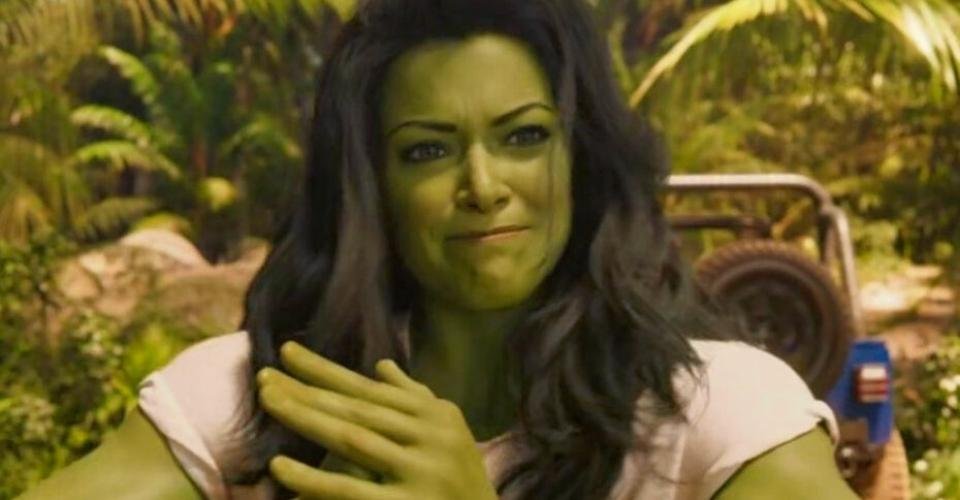 Despite all these elements, Marvel Studio struggles to attract hardcore Marvel fans to watch this show. The show has a disappointing 5.0 rating on IMDB, and reports suggest that over 51% just dropped it. All these ratings indicate how much the show disappointed the fans' trust.
Unrelatable & Not So Funny Jokes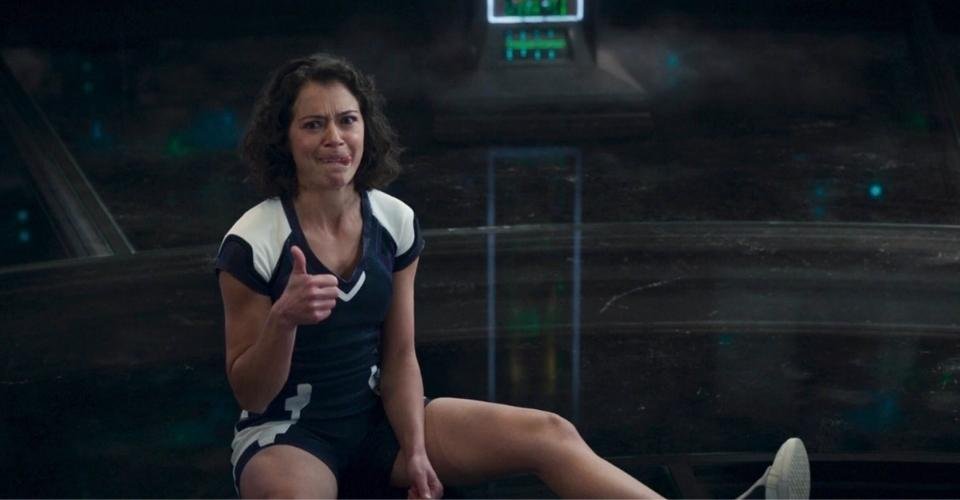 This is one of the massive reasons She-Hulk's portrayal as the most unrelatable superhero in the MCU. From the very first episode, it is shown that Jennifer Walters has no interest in serving as a superhero, and she openly criticizes other MCU heroes. This caused a bit of unrest among the fans, but this was just for comedy.
The cringe jokes did not hit the fans and made the comedic aspect unrelatable. The MCU has audiences from non-comic book fans, and they will find it harder to understand the humor of Jennifer Walters's jokes.
Marvel Studios has a massive reach to global audiences, but the show focuses more on the American cultural aspects. Another massive thing is the double entendre jokes which have excluded non-adult audiences.
Confusion Over 'Male Gaze'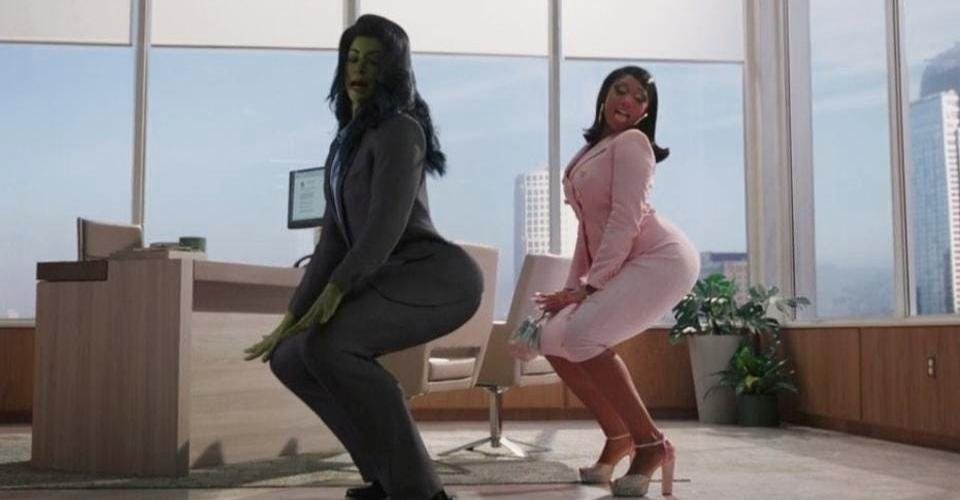 The show received massive praise for representing several burning issues like women's position in work culture and the struggles of females above 30s to find proper relationships. But honestly, it took to an excessive level.
The story continuously shows from episode 1 that Jennifer Walters's complaining about not having a proper relationship or a healthy sex life due to Walters's unattractive 30s look and being busy with her career.
Several indications came from the camera angle, focusing primarily on She-Hulk's body parts like ass or chest to sexualize the character, which caused a lot of controversies. The post-credits of episode 3 specifically caused a lot of debates on social media. While it doesn't harm anyone, Viewers complained about the booty dance sequence of She-Hulk with Megan Thee Stallion, and those resources should've been used in other aspects of the show.
This may be the reason why many fans found it inappropriate for the tone of the MCU, as the way of representing the superhero sexualized the fictional character.
From the gender and feministic point of view, Hollywood is often criticized for presenting women as a visual pleasure for men, which is termed as "Male Gaze."
In the Disney+ exclusive, Jennifer Walters's unattractiveness as a human was laser focused in episode 4 of the show, as she did not find any match with her human photo on the dating app. But when she made a She-Hulk profile on the app and uploaded her green skin picture, She began to receive numerous matches. After seeing Walters's human form, the episode ended with a guy's rejection.
In the 5th episode, Mallory Book asked the guy who had sex with Walters's She-Hulk form in the trial. She asked, "Would you have gone on the date if She-Hulk had instead presented as Jennifer Walters?" The guy replied: "No."
First, the show supports Male Gaze and sexualizes the character with twerking, then openly criticizes the men's view of a 30-year-old unattractive woman. She is also presented as a victim of toxic patriarchal work culture.
Just like Jennifer Walters, the showrunners also seemed confused about what to present in the show. These critical aspects of society and culture are heavy for the global Marvel viewers to engulf.
Unnecessary & Unimpressive 4th Wall Breaking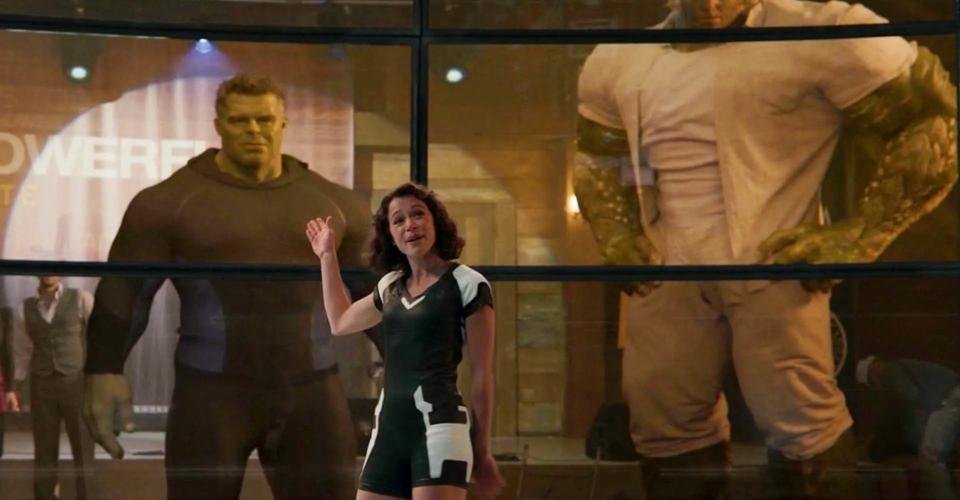 Jennifer Walters breaks the fourth wall throughout all the episodes, but these were nowhere near as entertaining as Deadpool. Sometimes, they seem forced as well. But this was MCU's first attempt, and fans have not complained much about these unrelatable 4th wall-breaking scenes.
On the flip side, The finale's strange 4th wall-breaking scene is much more unrelatable, which we will discuss in the finale section.
The Woke Culture
She-Hulk was heavily criticized for focusing on the woke culture. Marvel Studios introduced a weaker version of Hulk from the very beginning of its cinematic universe. But this particular show has made Hulk a joke as a character to present She-Hulk as a strong independent female lead. This does not stop here, as the other male characters are presented as incompetent and irrelevant.
Jason Bass's Todd Phelps character seems to be forcefully included in the plot. As co-executive producer Wendy Jacobson confirmed that the character was a social commentary on "unfair views of women."
The Disney plus show also lacks fight scenes as a superhero and also does not focus on themes of a Court Room drama which we all enjoy with Daredevil in the mix. Honestly, This show is something strange. The series tried to show She-Hulk as a lawyer and a superhero but failed miserably in both.
Awkward Sex Conversations In A Superhero Show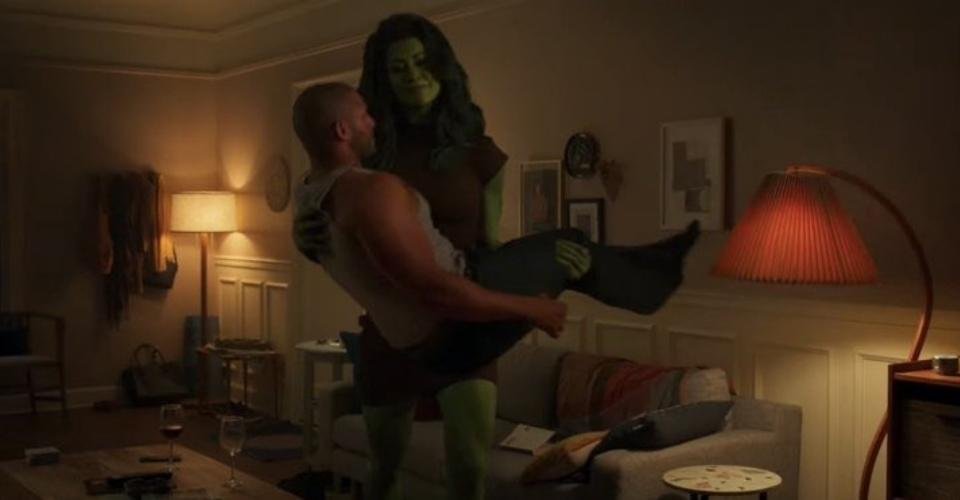 Another point to note is Jennifer Walters's bragging about having not so active sex life. Despite Jennifer ending up having sex 3 times in 8 episodes, The latest one was with Matt Murdock, aka, Daredevil seems to soothe her.
She also complained throughout the whole series that She-Hulk is more loved and desired than her human self. The sexual aspect seems unrelatable to the significant Marvel cinema fanbase.
Disney always tried to keep itself away from these themes. But from The Falcon and the Winter Soldier, they start to focus on these real-world issues.
From chronological order, Eternals was the first Marvel movie that introduced on-screen sex. She-Hulk has taken it a little further. In the Comics, She-Hulk is more colorful than in the T.V. version. She had physical relationships with the likes of Iron Man, Hercules, and most notably, the brother of Thanos, Star Fox.
The Lack Of Chemistry Between Characters
Every new episode tries to feature a new character other than the main cast. The plot progression is horrific, as the end of every episode's climax or outcome is below expectations. Even the main antagonist does not have a strong presence. There is also an attempt to make females strong by presenting some douchebag male characters in the plot.
Abomination's full-fledged return does not add much value to the plot progression. Daredevil's inclusion in the plot has no real value, as it feels like a bit of fan service. Yes, Jen and Matt's pair is adorable, but this would have been dead long ago if it wasn't for all the cameos in the show. Overall, the series offers many characters from different backgrounds but lacks the magic to gel them to construct a decent storyline.
Writer's View
In an interview, head writer and executive producer Jessica Gao talked about her attempt to make it more relatable to real-life issues. She revealed, "I wanted this show to be a realistic slice of life of this woman, and of course sex is a part of her life. So, we didn't want to ignore it and we wanted to incorporate it into her life in the same way that work and friends would be a part of her life."
Some reviewers are even suggesting Marvel's progressiveness with these shows. Despite many positive reviews and praise from popular websites, Marvel fans cannot relate to the show and the characters in the traditional way.
A Confused & Bizarre Finale
Marvel Studios try to make up a loose plot with a grand finale, but the She-Hulk series has left fans wondering about an uncinematic experience.
The 4th wall breaking is sometimes cool, but this show motif somehow references feminism. As an independent female, Jennifer Walters, aka She-Hulk, was not impressed by her own story. She broke the 4th wall and came into Marvel's office to twist and turn the plot by negotiating with K.E.V.I.N (which is just confusing, and what's with the robot named K.E.V.I.N with a hat. Are we supposed to laugh at it?)
Basically, Jen modified the plot to her choice. Despite all these dramas, numerous fans are unhappy with Daredevil's campy and light-hearted portrayal.
Netflix did a great job by introducing a dark and complex Daredevil show. But the Disney version does not hit the spot. The final episode also ridicules and criticizes its haters and fails to justify its reason for making such a horrific unrelatable show.
Jen talked with K.E.V.I.N. and took the side of critics who bash Marvel for its plots. She said, "The Marvel Cinematic Universe is known for its big spectacles and high-stakes plotlines, but it's often said that Marvel movies all end the same way."
She also suggested, "Perhaps, this is a result of following some unwritten rule that you have to throw a bunch of plot, and flash, and a whole blood thing that seems super suspiciously close to Super Soldier Serum at the audience in the climax. I propose we don't have to do that."
In the end, Jen got to do her thing, and she wanted this because she did not want to be bound by a writer's plot. She-Hulk just wants to write her own fate, which miserably failed. Also, Skaar's introduction is super underwhelming, and he looks like he was forced to appear in the show for some reason.
The Grey Parts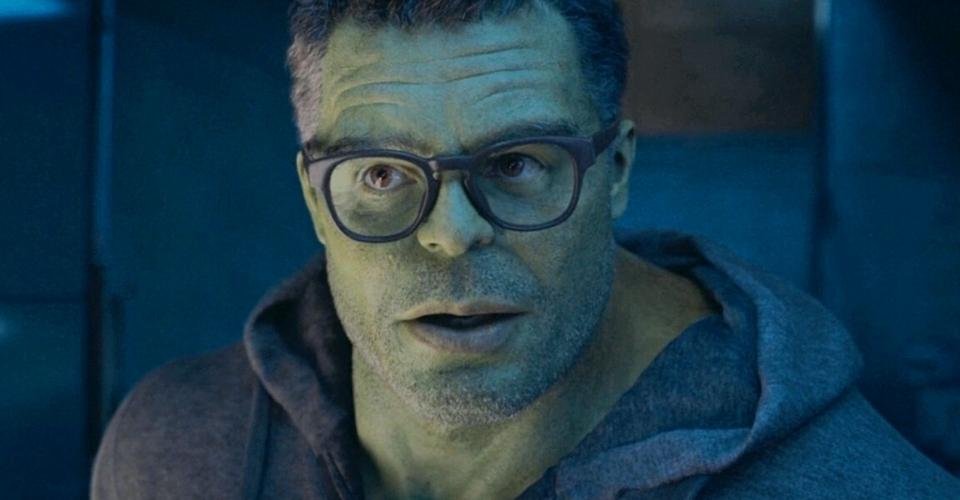 Despite all the criticisms, the show actually tries to break the stereotypes of the typical Marvel movie. This shows Marvel is not ready to stick with one winning formula. They are relatively open to experimenting with plot and cinematography.
Wanda Vision series was deemed unique, but this one is pure satire and suggests fans take it from a comedic perspective. It may have the most unrelatable finale ever, but it also criticizes the other Marvel shows.
A show that recognizes another section of fans who were complaining about Marvel being dull with similar plot lines.
Moreover, She-Hulk: Attorney at Law is an experiment of Marvel Studios which tried to do something new. Although very few people enjoy the show, most are annoyed because of the lack of a straightforward plot and purpose.
Well, Get ready, as we've got a few fan tweets for She-Hulk.
If bringing in the Huk, Abomination, Daredevil, and other marvel characters couldn't keep this show at the top, you know something's wrong with this. Remember, The numbers don't lie.
What do you think? Did you like She-Hulk, or you just stopped watching it? Let us know it all in the comments below.