From 1997 to 2022, We've all grown up watching Ash Ketchum and Pikachu going on quests as Ash strives to become the world's greatest Pokémon trainer. Twenty-five years of this journey finally saw our hero fulfill his dream as Pikachu defeats Charizard in the Pokémon World Coronation Series Masters Eight Tournament finals.
Pokémon announced a new anime series called Pokémon Pocket Masters, releasing in 2023.
The new anime series, Pokémon Pocket Masters series features Riko and Roy as main characters, along with Sprigatito, Fuecoco, and Quaxly as starter Pokémon.
Pokémon Ultimate Journeys has almost reached its end, retiring Ash Ketchum and Pikachu as main characters.
Ash Ketchum finally became the Pokémon World Champion after 25 years by winning the Pokémon World Coronation Tournament.
The final chapters of Ash & Pikachu's story will air in Japan from January 2023.
Now, as our favorite characters retire from the scene, Pokémon is all set to release a new series called Pokémon Pocket Masters in 2023. Its teaser trailer dropped a few hours ago with the announcement of two new protagonists leading the show.
The all-new anime series coming out in 2023 will feature Riko (Liko) and Roy with their Pokémon trio Sprigatito, Fuecoco, and Quaxly. The new anime seems to adopt the same concept of choosing water, fire, and earth-type Pokémon as the trainers begin their journey.
Here, take a look at the new trailer for Pokémon Pocket Masters:
In the trailer, we see brief appearances from Brock and Misty and a scene that shows our new main character Liko holding a Pokéball as Sprigatito, the starter grass-type Pokémon, is sitting in front of her. It looks like Sprigatito will take over Pikachu's spot as the new series unveils.
For a show that is still running after 25 years of its official release, seeing Ash and Pikachu not at the forefront is kind of heartbreaking for fans around the world. Pokémon Ultimate Journeys is about to end with Ash and Go's journey, but fans will get a collection of special episodes commemorating Ash and Pikachu's 25 years of adventures.
Man Steals Pokemon Cards Only To Sell Them Back And Get Caught

Fans Also Read
This new poster for the special episodes also shares a striking resemblance to the original anime:
As per the official release, these special episodes "offer a glimpse at what the future may hold" for Ash, but the release also calls this the "final chapter" for our beloved Ash Ketchum and Pikachu.
However, this appears to be a perfect conclusion to the 25-year journey with Ash and Pikachu. And as the new generation steps in, a new series is ready to document their journey as Pokémon masters of the future.
Even Ash Ketchum's English voice actor felt emotional and tweeted about the adventure.
While no additional info on these special episodes is revealed yet, we will likely see characters like Misty, Brock, Dawn, Serena, Snorlax, Totodile, and even their arch-enemies, Team Rocket, appear once again as the series meets its epic conclusion.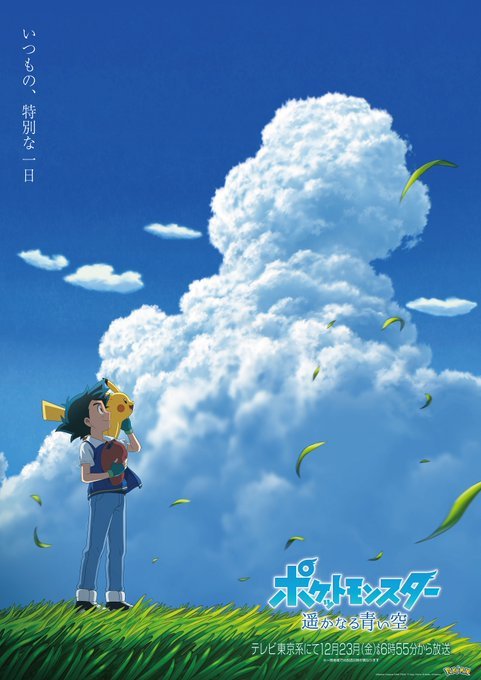 Pikachu's Black Tail: Is It Mandela Effect? (The Real Truth Revealed)

Fans Also Read
It's sure an emotional moment for all the Pokémon fans out there, for Pokémon has stood the test of time, being loved by people of varied age groups. Farewell, Ash and Pikachu. Thank you for making our childhood memorable.
Well, what do you think of the new Pokémon Pocket Masters anime? Do you think replacing Ash and Pikachu with new characters is a good direction for the anime to head into? Tell us your thoughts in the comments, and make sure to visit averagebeing.com for more such exciting anime updates!