Animation and anything related to it is subjective. That said, when the animation makes you want to search about the creators behind it, you know it's a great piece of work.
But when an animation makes you want to stop, you understand it is not your cup of tea. Similarly, the animation you like might not be well-received by others. And, that's okay.
In this list, I have mentioned the anime that have caught my attention and made me research the staff behind them. But before moving on, remember one thing, an anime is made by several animators, so when a particular scene catches your attention, try to search for the animator behind it.
Yeah, you can skip that part and say, "This studio nailed the animation," but knowing a name and acknowledging their work won't hurt you either.
So, without further ado, let's begin the list of 25 anime with best animation you should watch. Animation is subjective, so I didn't rank this list; the order is random.
#25 Hunter x Hunter
Number of seasons: 1
Number of episodes: 148
Studio: Madhouse, Studio Live
When it comes to originality, Hunter x Hunter stands out in the overcrowded genre of shounen. And the decade-old Hunter x Hunter anime adaptation by Madhouse with the assistance of Studio Live was, and still is, one of the most consistent shonen anime in terms of animation, if not the most consistent.
Why it stands out:
In recent times, you can quickly tell a great episode from a lackluster one due to the scarcity of time and outsourced work it took to finish. On the contrary, you will find it extremely hard to point out such differences in Hunter x Hunter (2011) anime, which released 148 episodes without any delays or breaks.
The quality and consistency of Hunter x Hunter's animation is a proof of that.
#24 Mob Psycho 100
Number of seasons: 3 (S3 upcoming)
Number of episodes: 25
Studio: Bones
There are anime adaptations where you can only plead for a remake to do justice to the story. Then there are anime like Mob Psycho that takes the story to the next level with mind-boggling animation.
Bones – the studio behind Mob Psycho 100, nailed the character designs while maintaining the quality throughout the two seasons. And the upcoming season doesn't seem to stray away, considering the new trailer.
Why it stands out:
Do you know that famous quote by Bruce Lee?
"Empty your mind, be formless. Shapeless, like water. If you put water into a cup, it becomes the cup. You put water into a bottle, and it becomes the bottle. You put it in a teapot; it becomes the teapot. Now, water can flow, or it can crash. Be water, my friend." – Bruce Lee
And that quote perfectly summarizes the animation of Mob Psycho 100. Cheerful, humorous, gloomy, whimsical, or melancholy, Bones portrayed each one of these moods with ease.
#23 Beastars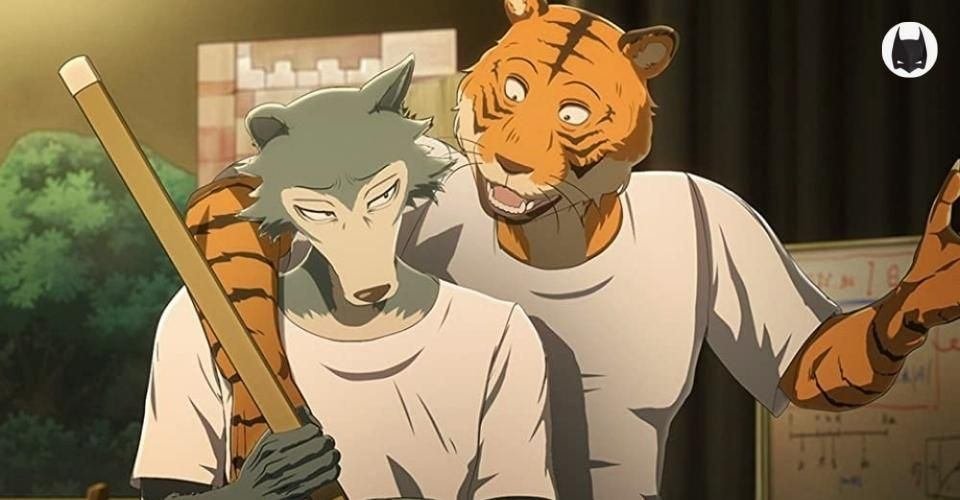 Number of seasons: 3 (S3 upcoming)
Number of episodes: 24
Studio: Orange
The word 3D animation brings not-so-pleasant memories to the anime fandom, but thanks to Beastars, we can see that light at the end of the tunnel.
Out of every ten anime made in 3D, eight to nine are a mess, while the remaining are average at best. But Orange, a 3DCG animation studio, is resurrecting the belief one by one; first, it was Land of the Lustrous, followed by the success of Beastars.
Also, Orange recently announced about adapting Trigun: Stampede. Trigun in 3D, a bold move indeed.
Why it stands out:
Animating humans in 3D is hard enough, but with Beastars animating different types of animals in 3D seemed quite a risky move by Orange.
But when you witness those lively characters moving around in the anime, you can sit back, enjoy it and applaud the dedication the staff put behind the show to flaunt the strength of 3D animation.
When it comes to 3D anime, very few can rival Beastars.
#22 Monster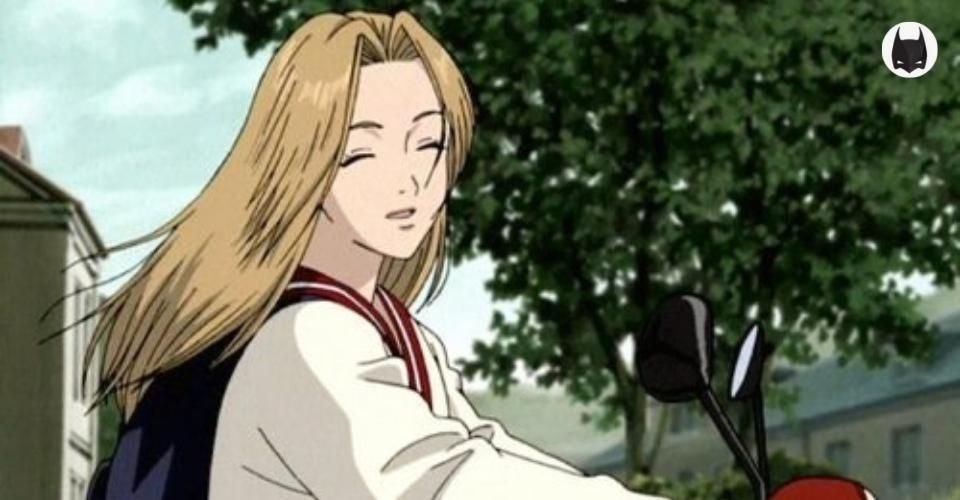 Number of seasons: 1
Number of episodes: 74
Studio: Madhouse
Adapting Naoki Urasawa's psychological drama Monster into an anime is a bold decision. The anime could have been a hit or a miss depending on the animation.
In Monster, there is always tension in the air, and thanks to a very devoted team at Madhouse, Monster is still untouchable in terms of animation.
Why it stands out:
You won't see an anime adaptation as faithful as Monster. While it followed the story without any hitches, it nailed the animation and succeeded in creating the vibe one can only get from Naoki Urasawa manga.
#21 Ousama Ranking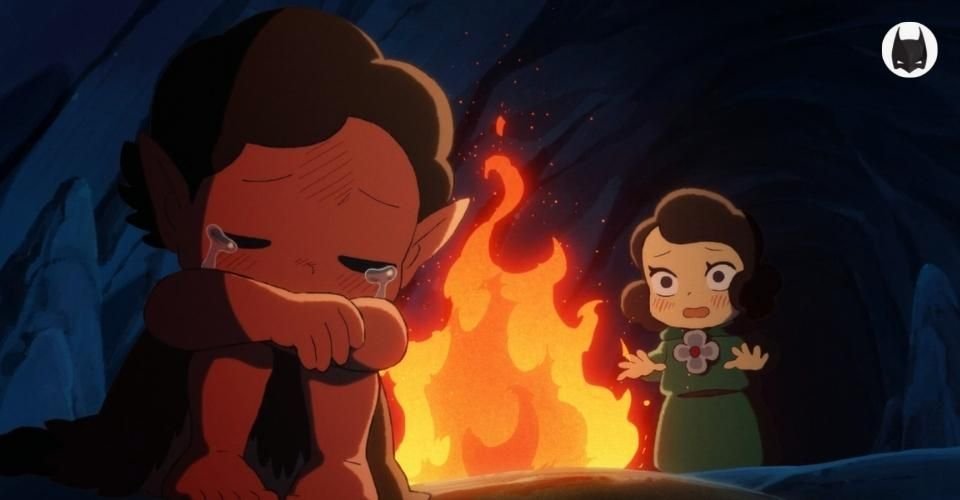 Number of seasons: 1
Number of episodes: 23
Studio: Wit Studio
Ousama Ranking is straight out of a fairy tale, and you cannot deny the fact. The animation of Ousama Ranking is nothing but magical. The anime will make you nostalgic; take you on a ride through childhood.
If you take a look at the manga and then watch the anime, you will know how brilliant of a job the team at Wit Studio has done to pull this off. It will leave a strong impression on you.
Why it stands out:
The very foundation of the anime is innocence, bravery, and showing a path to the lost ones. If not for the veteran hands at Wit Studio, Ousama Ranking would have failed to exhibit those traits and become a one-season wonder like most anime these days.
#20 Mushishi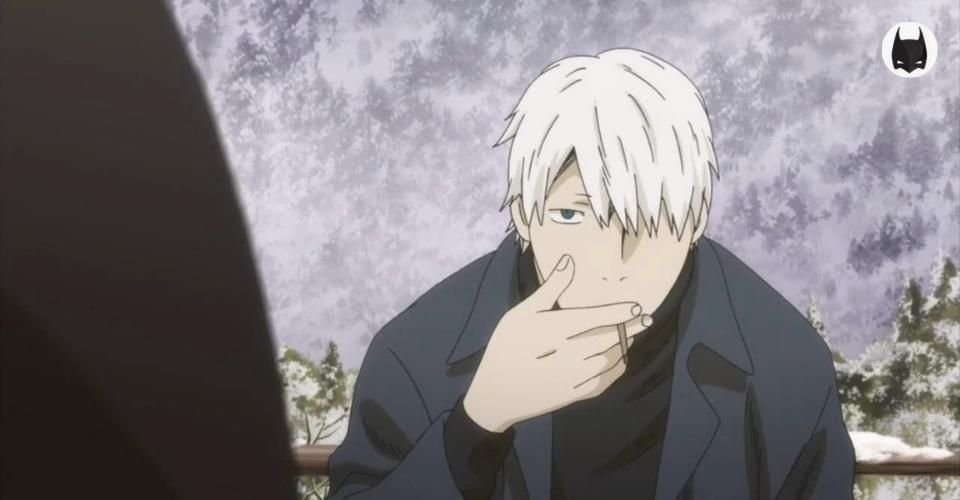 Number of seasons: 2
Number of episodes: 46
Studio: Artland
Mushishi is so peaceful that you might replace your meditation session with one episode per day. When the tranquility hits you, you will know.
And the animation is not far away from that.
The first thing you will realize after watching Mushishi is how strong it is in the animation department without any flashy effects.
Why it stands out:
Firstly, you will applaud the minds behind the anime adaptation for understanding and not overdoing the animation. They picked a handful of colors and beautifully implemented them throughout the series. Surprisingly, it's the best decision ever.
The unique thing is the animation is realistic to the core, and it might even deceive you into thinking it's a black & white anime, and that's where the beauty of Mushishi lies.
#19 Heike Monogatari
Number of seasons: 1
Number of episodes: 11
Studio: Science SARU
Heike Monogatari had no right to be so good. The anime stays true to history without adding the element of fanservice, and that's where it wins.
Not only is the animation very poetic, but with every episode, the director brings individuality to the table, making it stand out in a crowd of mainstream anime.
Why it stands out:
This is the first work of the ex-KyoAni veteran Naoko Yamada, who joined Science Saru after leaving Kyoto Animation.
On the one hand, you can see the touch of KyoAni elements she couldn't leave behind. Naoko Yamada reinvents herself with the first non-KyoAni project, and it's beautiful.
#18 Demon Slayer: Kimetsu no Yaiba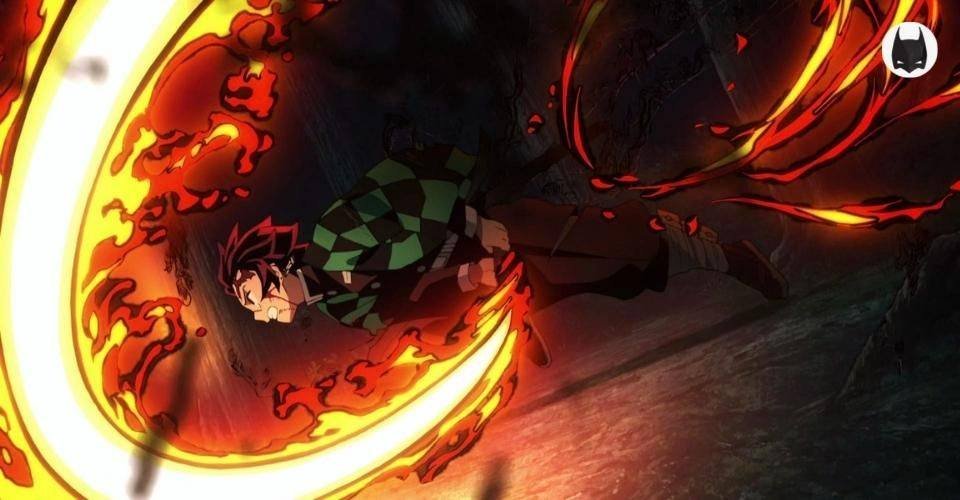 Number of seasons: 3 (S3 announced)
Number of episodes: 37
Studio: Ufotable
The Shonen of the decade(s), whatever you prefer. Demon Slayer is an anime where people talk about the animation before the story. If not for the eye-popping animation by ufotable, the manga wouldn't have garnered so much love around the globe.
The story carries some anime, and then there is Demon Slayer. The anime came, and BOOM, Demon Slayer swept away everything, from manga sales to the most prestigious awards.
Not taking away anything from the story, but the animation is its USP.
Then there's the trend-setter Demon Slayer Movie, which crushed the box office for months, minting those bills for ufotable.
Why it stands out:
For ufotable, Demon Slayer was like the sudden lottery that changed their fortune forever. The animation of Demon Slayer stands out due to the in-house compositing and digital effects.
If I have to pick one anime where the animation is enough to make you forget everything else, I will pick Demon Slayer without any hesitation.
#17 Prison School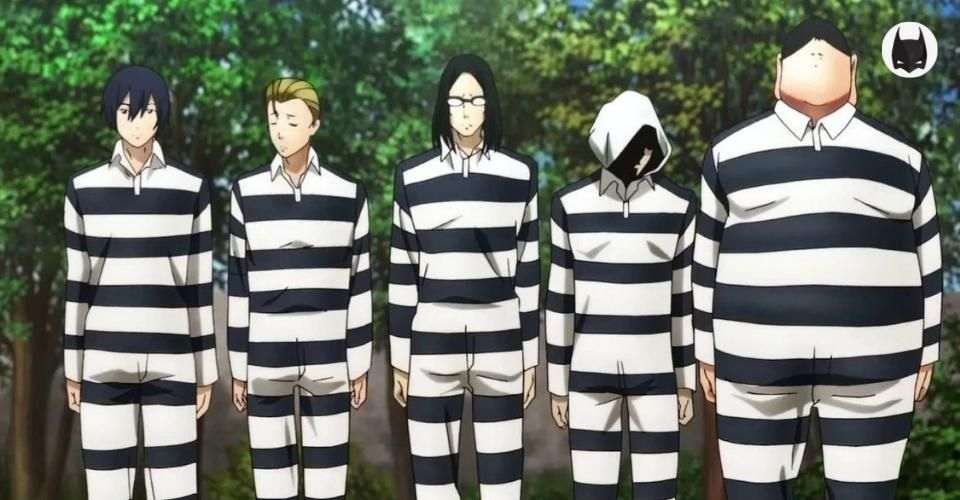 Number of seasons: 1
Number of episodes: 12
Studio: J.C.Staff
While Ecchi anime has narrowed down to horny dudes staring at the bajingas, Prison School is that rare gem in the genre that brings in stunning animation besides bajingas.
If not for the animation to support it, Prison School wouldn't have been reigning at the top of the ecchi genre since its arrival.
Why it stands out:
The team at J.C.Staff could have easily focused on the parts horny dudes usually skip to watch. Instead, they put in that extra effort to make it shine. And they nailed the execution throughout the series. The animation will surely draw you in.
#16 Golden Boy
Number of seasons: 1
Number of episodes: 6
Studio: APPP
WARNING!
Golden Boy isn't a family watch. Even a standard ecchi anime looks like a household show compared to Golden Boy.
That said, this ecchi anime is one of the best anime that displays the beauty of Japanese animation. Every millisecond of this anime is pure bliss, and you'll know why once you watch this OVA.
Why it stands out:
To the new anime fans, ufotable or Wit Studio's compositing and digital effects might be the meaning of good animation. But, this anime shows the strength of hand-drawn animation; even animation of cars, motorbikes, and bicycles steal the spotlight.
These six episodes will change your perspective on Japanese animation forever. I guarantee you that.
#15 March Comes In Like a Lion
Number of seasons: 2
Number of episodes: 44
Studio: Shaft
The animators at Shaft took the word Slice of Life too literally. And that's how March Comes In Like a Lion has become the epitome of the genre.
Just like a slice of pizza, March Comes In Like a Lion is a slice of life anime you can enjoy at your own pace. Even if you are not into the strategy game and slice-of-life genre, the animation will make you watch all the 44 episodes.
Why it stands out:
March Comes In Like a Lion deals with different moods and settings. And the individuality of each of those moods provided through animation is unbelievable.
A second ago, you will find yourself all warm within, and the next moment you will find yourself sobbing; without even realizing it. That's how thoughtful the animation is.
#14 Run with the Wind
Number of seasons: 1
Number of episodes: 23
Studio: Production I.G
I never thought running could be this soothing and entertaining. Run with the Wind was animated in the golden era of sports anime at Production I.G.
The staff at the studio didn't pull any punches while animating this sports anime. From the character designs to beautiful running animations mirroring the human anatomy; to adorable and hilarious scenes, Run with the Wind stands at the top as one of the most inspiring sports anime.
Why it stands out:
From the very first second to the last one, Run with the Wind is pure bliss regarding animation. As I mentioned earlier, this running anime was produced during the golden era of sports anime at Production I.G. So, believe my words and experience this breathtaking running anime.
You'll fall in love with it.
#13 Your Lie in April
Number of seasons: 1
Number of episodes: 22
Studio: A-1 Pictures
For a musical romance like Your Lie in April, the amalgamation of music and animation is a make-or-break deal. And animators at A-1 Pictures understood the assignment and presented us with this evergreen melody.
Why it stands out:
From the very beginning to the end, Your Lie in April is all heart. And it shows in the animation. The animation makes you a part of the story.
15 Best Completed Romance Anime To Watch With Your Loved Ones

Fans Also Read
#12 Hajime no Ippo
Number of seasons: 3
Number of episodes: 126
Studio: Madhouse, MAPPA
The first season of Hajime no Ippo (2000) will win against any sports anime of the current generation without any problem.
That's how strong, consistent, and eye-pleasing the animation of Hajime no Ippo is.
The latest co-production of Madhouse with MAPPA isn't up to the mark compared to the prequels. But, it stands tall among others in the genre.
Why it stands out:
Hajime no Ippo can be a study material for aspiring animators who want to study human body anatomy through anime. Hajime no Ippo is a timeless classic and always will remain one.
It's hard to accept that such quality work is rare these days. The mass production of anime trying to match the unimaginable demand is eating away at the true essence of anime.
#11 The Promised Neverland
Number of seasons: 2
Number of episodes: 13
Studio: CloverWorks
If we forget about the rushed storyline in the second season, you will agree that The Promised Neverland is promising in terms of animation.
The animation in the first season sent chills down the spine. A rushed second season overshadowed the exemplary animation of the first season. But, the animation quality of this series is way above average anime.
Why it stands out:
The animation made me search for the studio and makers behind this anime, and that's how I discovered CloverWorks.
CloverWorks might not have the best production stories on the internet, but when it comes to the animation, they rarely miss.
#10 My Dress-Up Darling
Number of seasons: 1
Number of episodes: 13
Studio: CloverWorks
This anime is fresh out of the oven, and I have to mention it because of the hope it brings. Cosplaying isn't easy to animate as the close-ups & character animation are more focused. I thought My Dress-Up Darling would be another seasonal anime with two great episodes at the beginning & the end, but I was proven wrong.
The animation kept growing on me as the series progressed.
Why it stands out:
There are scenes in every episode that will stay with you for long, and the character animation of every character shined brighter than anything else in this romantic slice-of-life anime. The staff at CloverWorks did justice to the manga.
#9 Haikyuu!!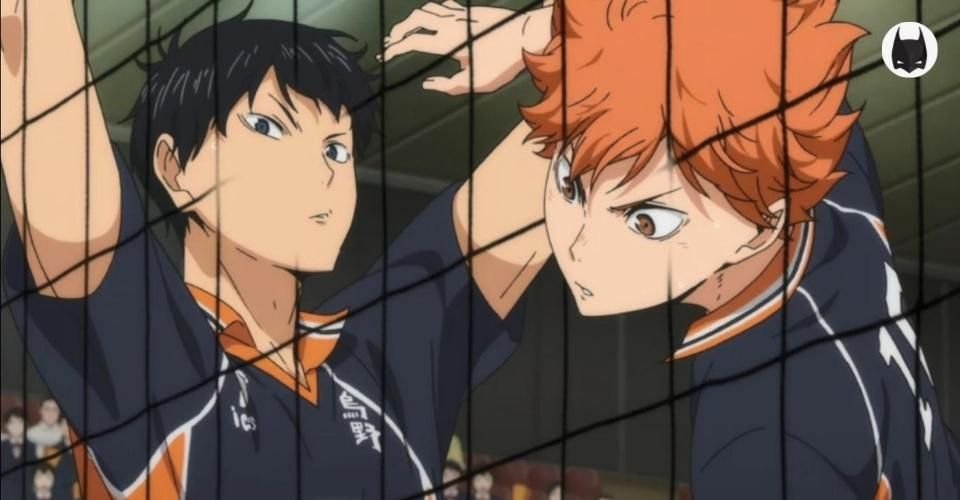 Number of seasons: 4
Number of episodes: 85
Studio: Production I.G
Without any doubt, Haikyuu is THE one to beat in the animation department. While the fourth season animation took a hit due to the pandemic and change in staff after three strong seasons, Haikyu still is and always will be one of the best-animated sports anime.
It stands side by side with Hajime no Ippo. Especially, the ten episodes in the third season are works of art.
Why it stands out:
Volleyball is a sport where running, diving, sliding, jumping, and other dynamic actions are more. It was a difficult challenge, but the close-knitted team at Production I.G made sure to deliver those movements that packed a punch.
An unforgettable experience that will make you rewatch it numerous times.
#8 Fullmetal Alchemist: Brotherhood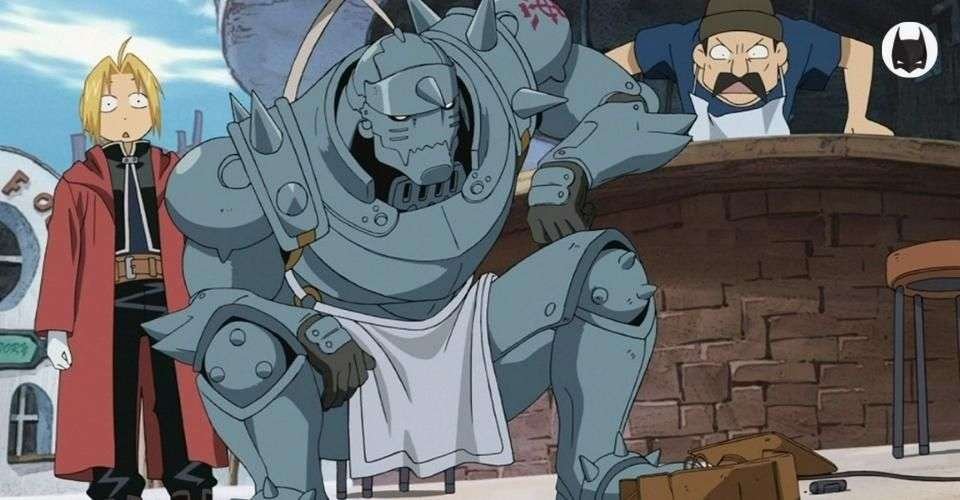 Number of seasons: 1
Number of episodes: 64
Studio: Bones
The animation of Fullmetal Alchemist Brotherhood is humane in all 64 episodes. Exactly what it needed to be. But there were those necessary breaks in the hilarious cartoony moments.
For a story like Fullmetal Alchemist, the staff at Bones knew what they were required to do. To interpret it in their way while not swaying away from the source material made the anime claim the No. 1 spot on MAL and in the Top 5 of several anime ranking sites more than a decade after its release.
Why it stands out:
The animation makes you part of the story. The genuine attempt to deliver the heart of the story to the audience through animation makes Fullmetal Alchemist: Brotherhood stand out.
#7 Vinland Saga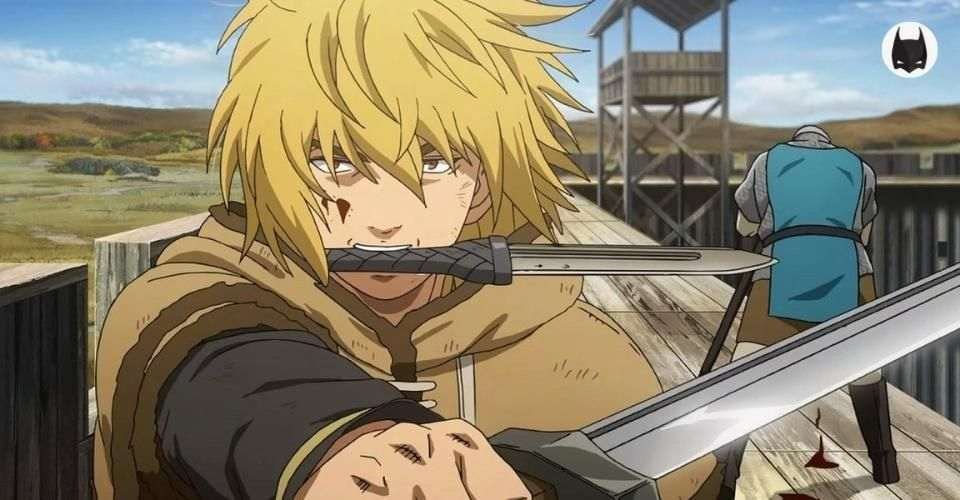 Number of seasons: 2 (S2 upcoming)
Number of episodes: 24 (S2 to have 24 episodes)
Studio: Wit Studio, MAPPA
I cannot imagine any other team doing the Vinland Saga. Violence, bravery, war, witnessing death as a child, and portraying the child's mental health are some of the themes Vinland Saga has.
Vinland Saga is psychological more than the physical aspect of the story, and the minds behind the anime understood it very well. That is why Vinland Saga anime feels more personal rather than commercial.
Why it stands out:
Closer to reality in every aspect, not commercializing it, and staying true to the story makes Vinland Saga a fantastic anime to watch. It's one of the most eye-pleasing anime in the past few years.
Note: Though Vinland Saga has changed the studio to MAPPA for the second season, it doesn't affect the anime as the core team remains the same.
#6 Made in Abyss
Number of seasons: 2 (S2 upcoming)
Number of episodes: 24 (S2 to have 24 episodes)
Studio: Kinema Citrus
Made in Abyss does not believe in miracles. It is more real than you think an anime can be.
The animation portrays the beauty in death so well that despite having a darker theme, Made in Abyss comes out as one of the most beautiful experiences ever in an anime.
Why it stands out:
The background art of Made in Abyss is the USP of the anime. The story is all about exploring the unknown, the Abyss, which they delivered perfectly in this anime.
#5 Megalo Box
Number of seasons: 2
Number of episodes: 26
Studio: TMS Entertainment
Megalo Box is not only a timeless classic, but it is also one of the best original in the sports genre.
The foundation of Megalo Box mirrors the unfair reality, but it also tells us to hold onto the glimmer of hope. That was delivered well to the audience, thanks to the animation.
Why it stands out:
The animation style goes well with Megalo Box, which is raw, wild, and unforgiving. And when the story and art unite like this, it becomes a timeless classic.
#4 Miss Kobayashi's Dragon Maid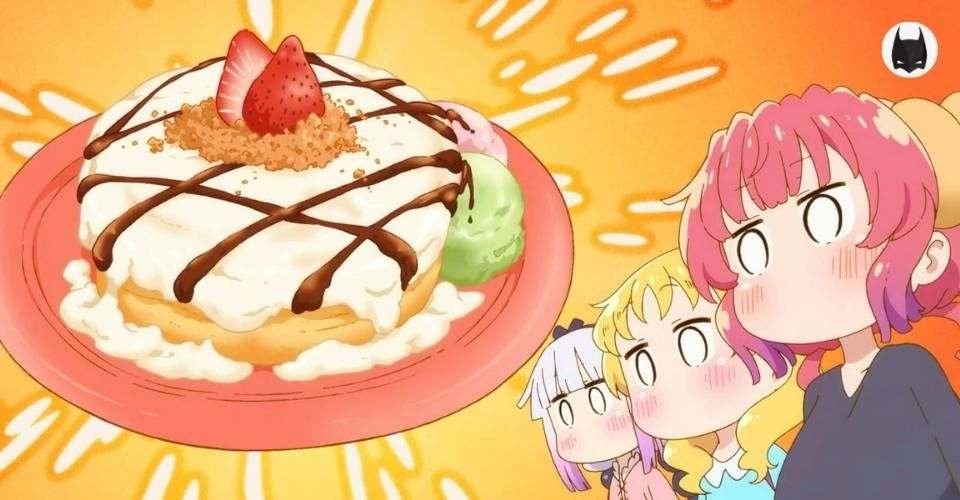 Number of seasons: 2
Number of episodes: 25
Studio: Kyoto Animation
You, me, and everyone else who has watched a significant amount of anime know that Kyoto Animation is the personification of quality.
But, what makes Miss Kobayashi's Dragon Maid special among those KyoAni works is the obstacles it had to overcome.
Despite being hit by the unfortunate arson attack followed by the pandemic, the animators at KyoAni delivered a sequel that shined brighter than its prequel.
Why it stands out:
The affection, dedication, and determination the animators of KyoAni showcase in the animation make Miss Kobayashi's Dragon Maid special.
#3 Welcome to the Ballroom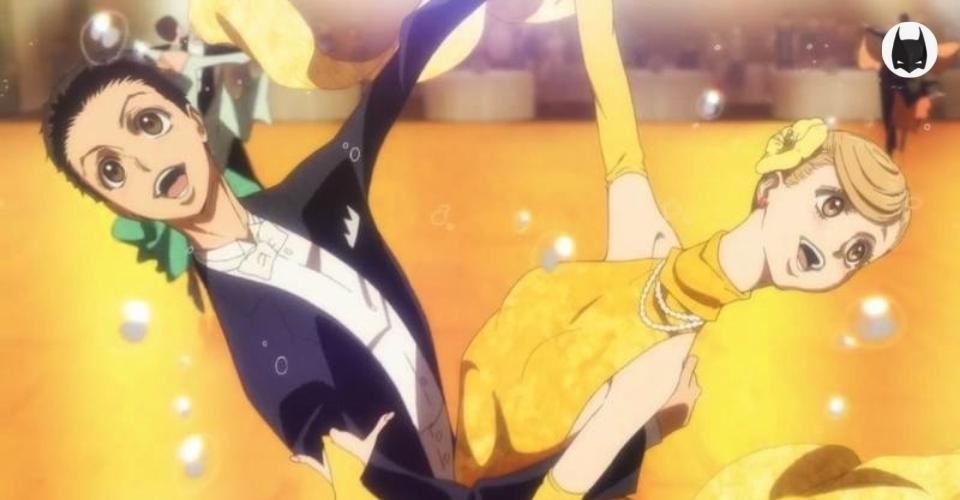 Number of seasons: 1
Number of episodes: 24
Studio: Production I.G
Picturing too many movements without compromise is rare in anime these days, but Welcome to the Ballroom does that without any hitches. Though, an unfortunate event did occur.
If you were not a huge fan of dancing, you might become one after watching Welcome to the Ballroom, and I can assure you of that. The animation plays a huge role in this dancing anime.
Why it stands out:
The small details stealing the spotlight in every episode besides the eye-popping choreography animations make Welcome to the Ballroom a must-watch anime.
It is the third anime of Production I.G's golden era of sports anime which consists of Haikyuu and Run with the Wind.
#2 Space Dandy
Number of seasons: 2
Number of episodes: 26
Studio: Bones
Bones: How much detail can you put into a second of animation?
Animators: Yes!
Space Dandy is true to its name. There is a reason a part of the anime community calls it the wild version of Cowboy Bebop.
You can like Space Dandy or dislike it, but you cannot ignore Space Dandy. Not only does it have an adventurous plot, but the animation takes it to another level.
Why it stands out:
Space Dandy is an episodic original made by the team of producers that gave us Cowboy Bebop. That meant that the project came with huge expectations. And it delivered, thanks to the animators expressing their styles throughout the series.
#1 Sonny Boy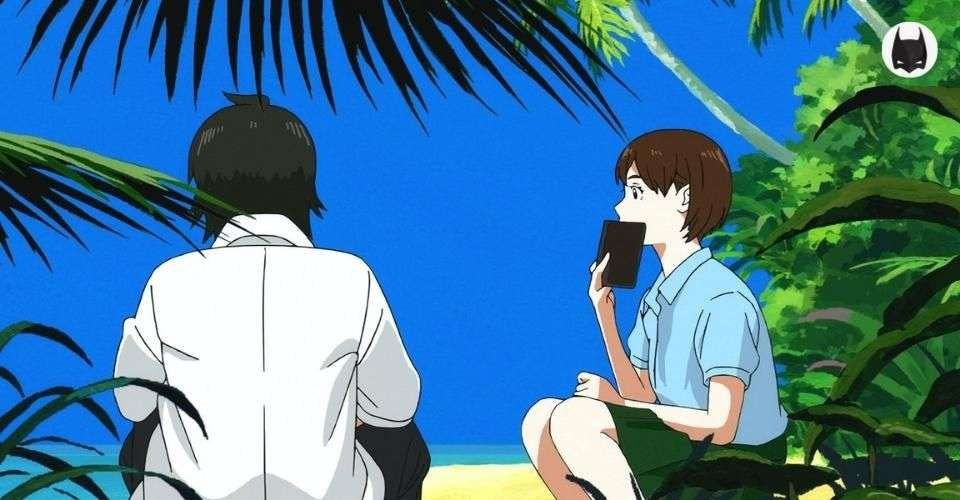 Number of seasons: 2
Number of episodes: 26
Studio: Madhouse
Isekai is not a good word to hear when the mass production of average quality isekai anime is at an all-time high.
In that mess is a savior named Sonny Boy, an original isekai that redefines the genre and the animation.
Why it stands out:
Sonny Boy's simplistic approach to animation makes it a refreshing and enjoyable anime.
Honorable Mentions
There are tons of anime with great animations which couldn't make it onto the list; among them, here are some anime you must know:
Violet Evergarden, Tsurune, and most of the Kyoto Animation titles.
Fate anime series by ufotable
Bungo Stray Dogs
My Hero Academia
My Love Story
FAQs
Which Anime Has the Best Quality Animation?
Kyoto Animation titles are known for their consistent animation quality. So, KyoAni titles, especially of the late 2010s like Miss Kobayashi's Dragon Maid, Tsurune, Violet Evergarden, and Hyouka have exceptional animation.
What Anime Has The Most Realistic Animation?
Madhouse's Monster has one of the most realistic animations, followed by Mushishi.
What Anime Has the Best Art?
Toilet Bound Hanako Kun, Vinland Saga, Great Pretender, and Ousama Ranking have the best art. There are numerous other anime with brilliant art, but these are some of the recent ones that will catch your attention.
Which Anime Movie Has the Best Visuals?
Anime movies like Redline, Demon Slayer, Makoto Shinkai, and Ghibli have the best visuals. To pick only one name is impossible.
There are thousands of anime, and to pick just a handful isn't fair. But keeping your convenience in mind, I have created this list.
I hope you enjoy the above-listed anime. If you have any questions, suggestions, or recommendations regarding the listicle, feel free to reach out to us on averagebeing's Instagram handle.