Hey there, I hope you all are ready because averagebeing is back with yet another amazing blog. Today, We'll be counting down the best volleyball anime you should not miss.
Anime is already so much fun to watch but when it is of the sports genre the excitement, tension, hype everything just increases.
Volleyball is one of the best games you can play or learn. The sport is good for health as it makes your entire body attentive, strong, and even sharpens your senses.
Not just this it is so fun to play as it teaches you the value of teamwork and trust in your squad.
Overall, Volleyball is a fun game so we thought why not give you a blog where we can recommend you the best Volleyball anime out there.
So, Without wasting any more time let's get right into the topic. Here are our volleyball anime recommendations that every sports fan needs to watch.
[toc]
#9 Kogyo Aika Volley Boys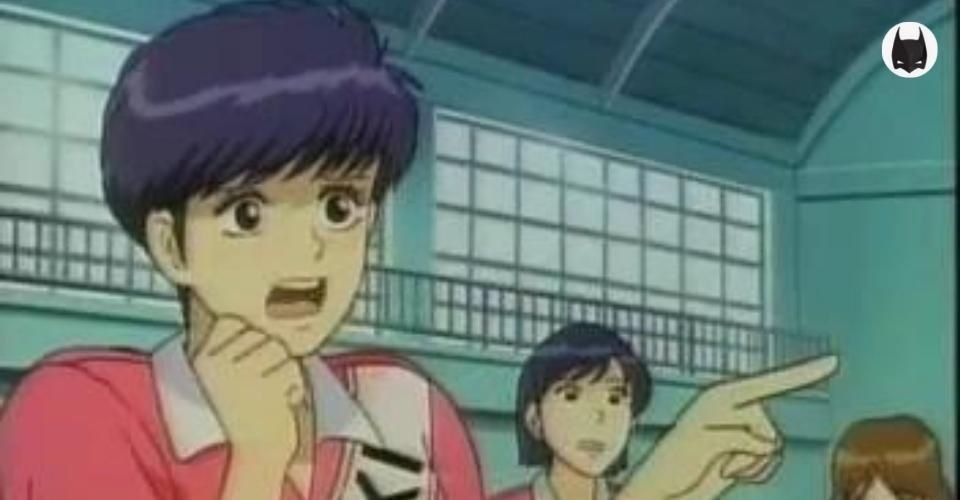 Rating: 35/100
Why You Need To Watch: This is a short one on our list. So, You can watch it anytime and it's quite fun to watch as well.
First of all, This is an OVA. It has only two episodes but believe me these two episodes will make you laugh so hard that you'll never forget it.
The story starts with three boys who are very much the dumbest students in Kudo high school and are known as Numa K-3. These three idiots want attention and interaction with girls. To get what they want, They joined the girls' volleyball team.
Even though they were already members of the Ping Pong club, They still decided to join the team.
They are many male students in second-year high school but not many girls in their class. These guys thought if they join the volleyball team, they'll start getting the attention of other year girls and ultimately, become famous.
But it seems like things didn't actually go as planned.
Things To Look For: Comedy.
#8 Shoujo Fight: Norainu-tachi no Odekake
Rating: 47/100
Why You Need To Watch: Shoujo Fight is the shortest volleyball anime that will show you how important a game can be for someone.
As said earlier, This is an OVA, and this time it has only one episode. But that one episode is worth your time.
Want to know everything there about OVA?
Neri Ooishi is a talented volleyball player. In her elementary school, She was the captain of a volleyball team that made its way to nationals. But when she joined junior high school, Neri didn't get any chance to prove herself.
Thankfully, She is in high school now with new teammates and can finally go big and shine in front of the whole world.
But there is something that is still bothering her and that might make her stop playing volleyball forever.
Want to know what it is? Well watch it and find it for yourself.
Things To Look For: Hard Work.
#7 Zoku Attacker You! Kin Medal e no Michi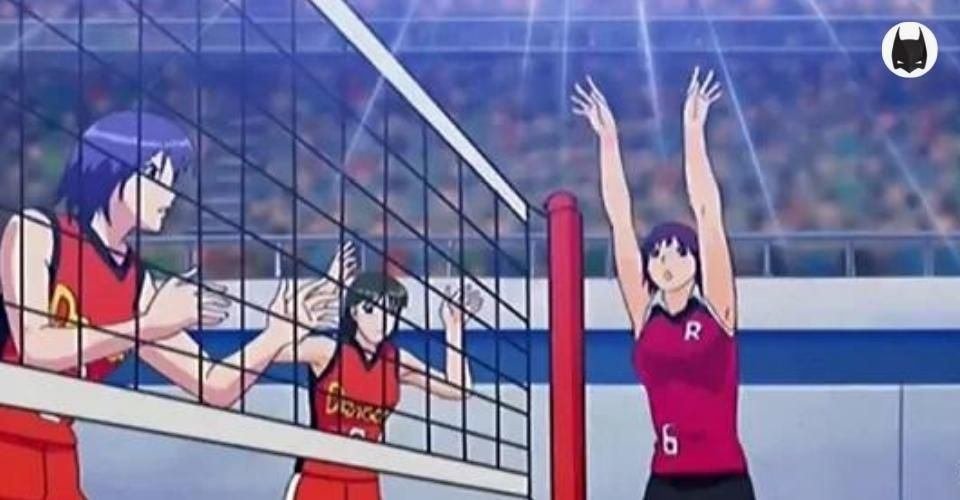 Rating: 56/100
Why You Need To Watch: This anime is all about maintaining your personal and professional life.
Zoku Attacker You! is quite good and it has around 52 episodes.
To be honest this anime can teach you a lot of things. We can see how people who are really passionate about any sport gets in trouble balancing their lives.
By trouble, I mean things like not being able to give proper time to their family and friends.
The story follows a girls volleyball team who are trying their best to win each game. On the other hand, These girls have to overcome all the hurdles in their day-to-day lives.
Want to know their stories and how they make their way towards success?
Things To Look For: Overcoming the problems while keeping one's chin up.
#6 2.43: Seiin Koukou Danshi Volley-bu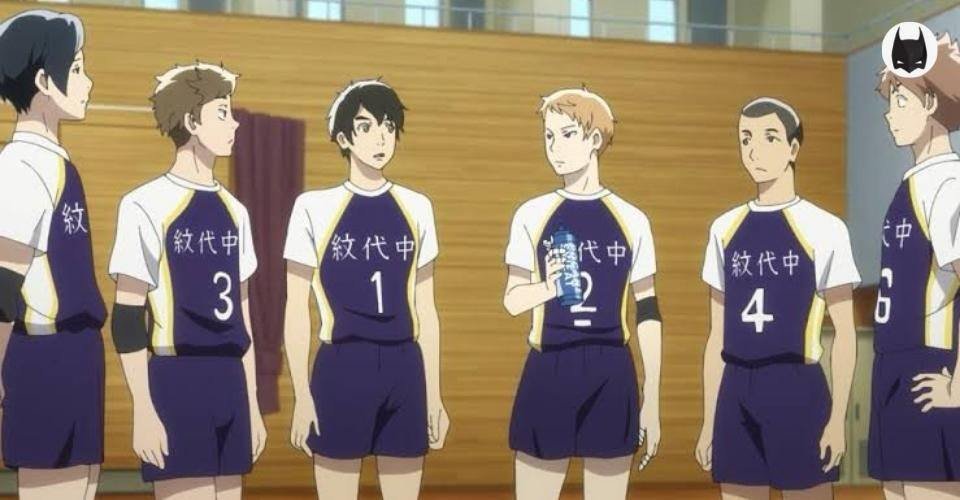 Rating: 65/100
Why You Need To Watch: For fans of any sport, You can take notes on what real teamwork looks like along with good characters and a great plot.
Kimichika Haijima comes back to Fukui from Tokyo after an incident in his previous school. It is more like his old volleyball team made him move out.
Now in Fukui, He meets his childhood friend Yuni Kuroba who is a member of the volleyball team at Monshiro Middle School. Haijima knows that Yunj has great talent but is unaware of his abilities.
So, They both started playing together but things take yet another drastic turn of events and they both stopped playing with each other.
Now in Seiin High School, These two old friends are part of a volleyball team. Like any good friend, Haijima decided to help Fukui in every way possible so he can carry the whole team as its ace.
With people of different backgrounds and stories, Can they pull off a miracle here?
Things To Look For: Support.
#5 Attack on Tomorrow!
Rating: 72/100
Why You Need To Watch: Dedication is something we all need and Attack on Tomorrow! will show you just that.
If you ever feel downhearted then watch this amazing series and I can guarantee, You'll feel a lot better immediately.
Once again, We have a girl team of volleyball and they all are in high school. However, These girls aren't the brightest when it comes to playing and people don't recognize them as good players.
But they never stopped trying and kept working hard. The outcome?
These slacking girls managed to become one of the best volleyball teams in the town. But this is not their real objective, All they want is to win the National Volleyball Tournament.
This is a story of individuals who moved from being zero to the most awesome girls' team of all time and this show is a must-watch in our book.
We recommend, Attack on Tomorrow! With all our heart and you are going to absolutely love it if you give it a try.
Things To Look For: Dedication.
#4 Attacker You!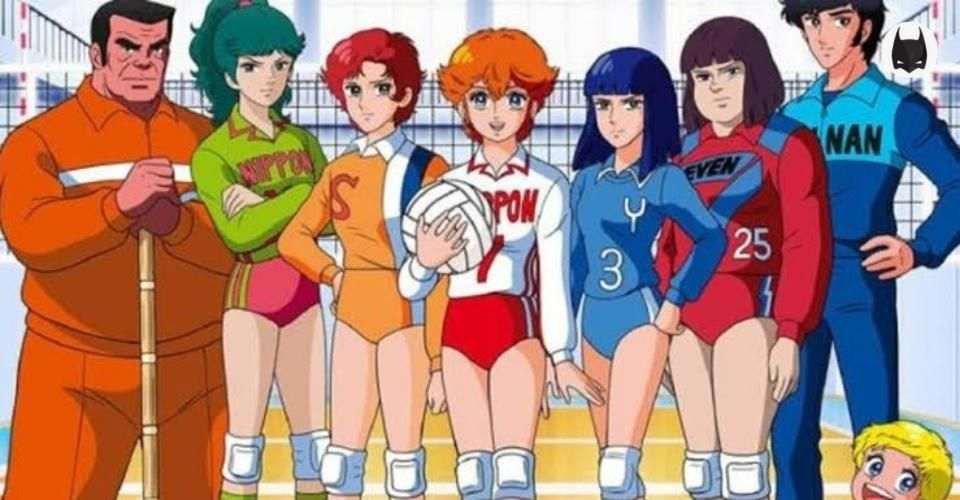 Rating: 78/100
Why You Need To Watch: Want to see a perfect volleyball anime with great characters, an engaging plot, and lots of hard work then add this to your watchlist.
Attacker You! is an all-in-one package with a great storyline, amazing characters, drama, rivalry, and a little bit of romance.
We can say it has everything a sports anime lover wants.
You Hazuki is back in Tokyo from Osaka. She is now living with her father, Hazuki Toshihiko who is a cameraman from Peru.
You is an energetic, ambitious 13-year-old junior high school girl. She also has a little brother Sunny who loves his elder sister the most. Keeping everything aside, You lives to make her dream come true which is to play in the Japanese National Women's Volleyball tournament.
To make this dream come true, She joined the volleyball team at her new school and quickly became one of the key players.
However, when the teams got divided. Both You and her friend Nami Hayase were selected for different teams. Thus began the rivalry between two good friends. So, what will happen to these rivals who share the same goal?
You have to see the anime to find it out. Besides, There's a mystery about a girl that You is going to find out.
Things To Look For: Rivalry, and friendship.
#3 Harukana Receive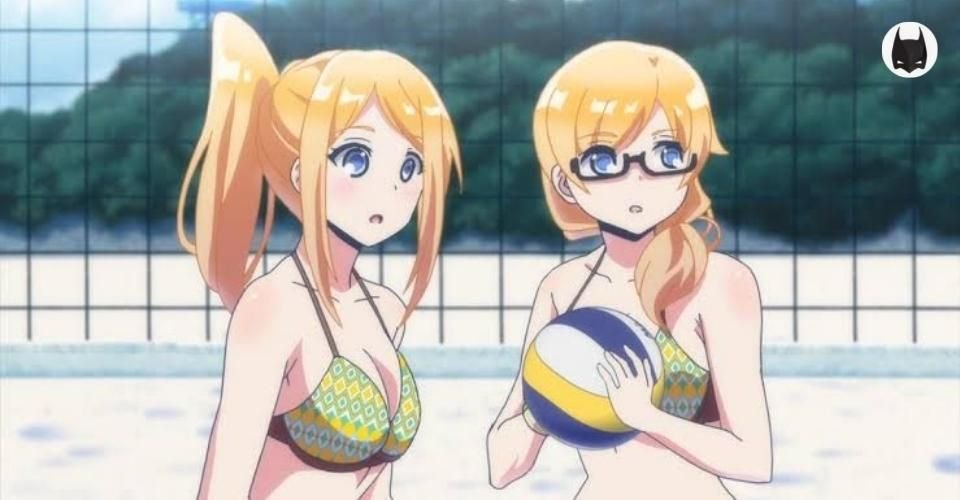 Rating: 82/100
Why You Need To Watch: First of all this is an all-girls beach volleyball anime. So yeah it has quite a lot of fan service. Besides that, it is entertaining because of its characters.
Playing volleyball on a proper court and at the beach is completely different.
Haruka Oozora just moved to Okinawa with her cousin, Kanata Higa, and her grandmother. On her first day in Okinawa, She was wandering along a local beach when a group of girls playing beach volleyball invited her.
Yeah, Haruka's team lost the game, thanks to the experienced Narumi who was once the ace of a reputed team.
Even our Kanata was an ace but stopped playing because of her short height. On the other end, The beach volleyball tournament is about to start shortly. Can Haruka defeat Narumi by practising for just a few weeks?
Well, we don't know that but we know that things are going to get pretty hot and tense.
Things To Look For: Pretty girls playing competitive beach volleyball.
#2 Attack No. 1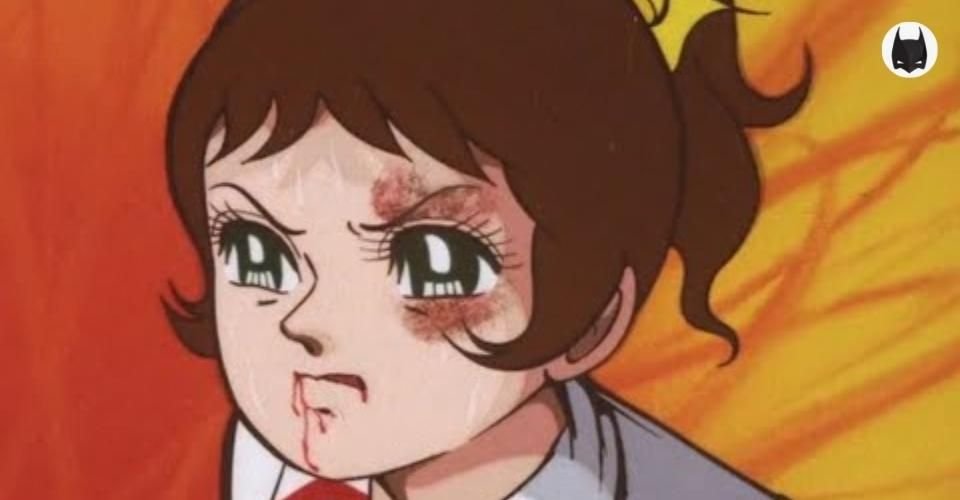 Rating: 92/100
Why You Need To Watch: The dark side of early success and fame can haunt anyone and this anime addresses all that.
Attack No. 1 is one of the best sports anime out there. The show has more than 100 episodes and is so fun to watch for everyone.
This is also the first-ever anime that was based on sports with a women lead in the 1970s. In the past, Attack No. 1 was one of the most loved sports anime that aired on Japanese television.
Our story starts with Kozue Ayuhara who is a middle school. Her dream is to become one of the best female volleyball players of all time.
Kozue had a natural talent and rock-solid determination that any player needed and because of that, she made it to the district tournament quite early in her career.
Well, She never stopped climbing the ladder of success as the girl made it to the national finals, and later into the international tournaments.
As expected, She became quite a well-known name throughout the world. But with a lot of fame comes so many different problems as well.
Even after proving herself, Kozue had to go through hatred when she lost a game, She had to stand up to people's expectations and many other things.
This young girl has to overcome everything and move forward in life no matter what.
Sounds interesting?
Things To Look For: Inspiration.
#1 Haikyuu!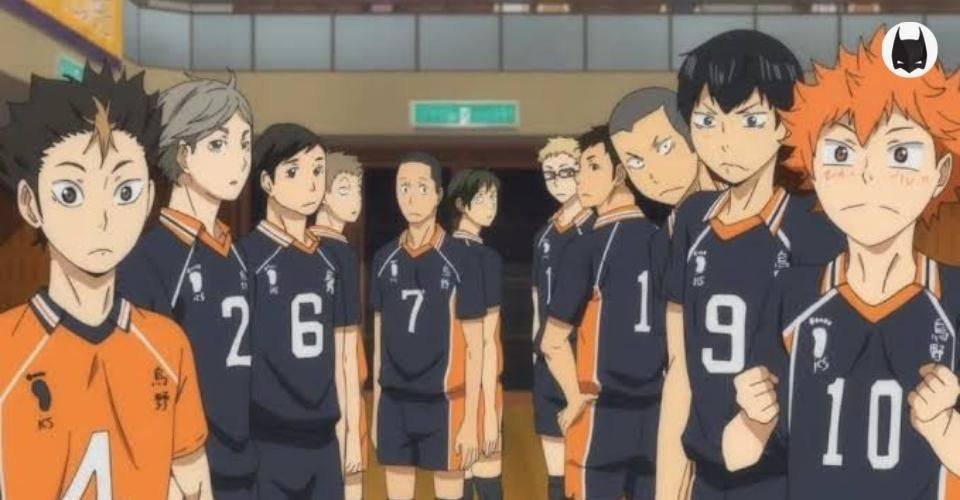 Rating: 100/100
Why You Need To Watch: It's Haikyuu. What other reason do you need to watch it?
Look, if you have not seen Haikyuu then you have missed one of the best sports anime of all time. I mean everyone loves Haikyuu.
It has literally everything you can ask for. With the fun characters, breathtaking matches, wholesome moments, and a lot of rivalries. Haikyuu is voted the best sports anime of all time.
The plot follows Hinata Shouyou, a short guy with big dreams and unconditional love for volleyball.
In his previous school, he didn't have a proper volleyball club. Add to that, His team was weak which is why they lost in a tournament. However, Now in Karasuno High School, his first step towards becoming the next Little Giant is quite possible.
But little did he know he is in the same team as Tobio Kageyama, a person he lost to in a middle school volleyball tournament.
With the new team and a burning desire in their hearts, What heights will these two reach?
To finish things, We fans say, KARASUNO FLY.
Things To Look For: Entertainment, inspiration, determination, rivalry, and teamwork.
Want to see the best sports anime?
That brings an end to our countdown of the best volleyball anime that you need to watch.
I hope, You found at least a couple of shows to binge this weekend. That's all for today folks and visit averagebeing.com for more awesome anime content.