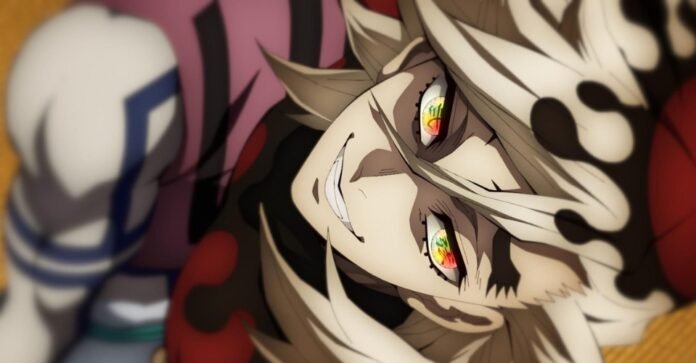 The long wait is over for the Demon Slayer fans, as the anime returns for another season this year with more action and demons.
From its first season, Demon Slayer has become one of the best new-gen anime and has significantly influenced Japanese pop culture. With sales crossing over 150 million manga copies, the series has become the ninth best-selling manga of all time.
As the Demon Slayer season 3 is almost around the corner, we will dive deep into what will happen with the upcoming series.
What Is The Storyline Of Demon Slayer?
Netflix introduces the Demon Slayer series to the viewers as the following: "After a demon attack leaves his family slain and his sister cursed, Tanjiro embarks upon a perilous journey to find a cure and avenge those he's lost."
However, this needs to be explained about the rich characters and the extraordinary plot of Demon Slayer. After losing his whole family, Tanjiro vows to save his only sister, who turned into a bloodthirsty demon. He becomes a Demon Slayer to hunt down the demon who killed his family and carries his sister in a box wherever he goes.
He even fought against all the Hashiras to protect his sister at any cost. Against all the odds, Tanjiro survives each fight to become strong enough to defeat Demon King Muzan and his ranks.
What Happened At The End Of Demon Slayer Season 2?
In the Entertainment District Arc, Tanjiro, Inosuke, and Tengen were all wounded by Gyutaro and Daki. However, the demon siblings did not survive this arc, as our Demon Slayers were able to end the sixth-strongest Upper Moon of Muzan. The battle resulted in the Sound Hashira, Tengen Uzui's retirement, as he lost both an eye and a hand in this process. Hence, Season 3 will pick up where the story ended last time.
Demon Slayer Season 3 Trailer
There are many promotional videos released for the upcoming season 3, but here's the official trailer. This video reintroduces the Love Hashira and the Mist Hashira along with the protagonist of the series Tanjiro.
In a more recent teaser, the voice actors for Upper-Rank Kizuki, Hantengu, Gyokko, and Kokushibo were also revealed. Season 3 will cover a mission of Tanjiro at the Sowrdsmith village to repair his shattered sword, which is also teased in the trailer. An extended trailer of Demon Slayer season 3 trailer will be out soon.
Demon Slayer Season 3 Key Visual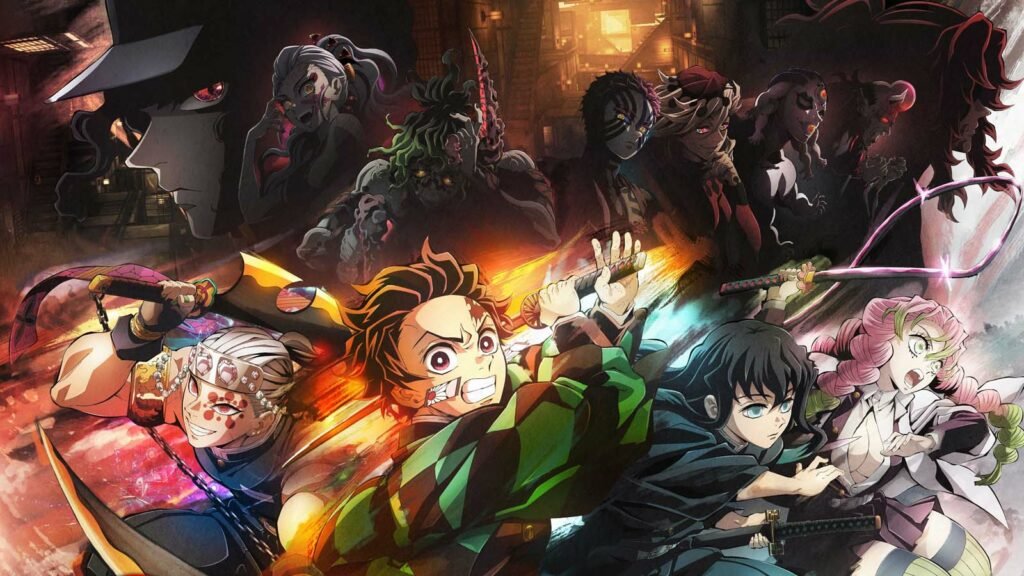 The key visual shows all the Upper-Rank Kizuki with Muzan's face in the background, and three Hashiras with Tanjiro are posing for battle. However, new visuals of Mist Hashira, Muichiro, and Love Hashira, Mitsuri, have been revealed alongside the actors giving the voice to these two characters.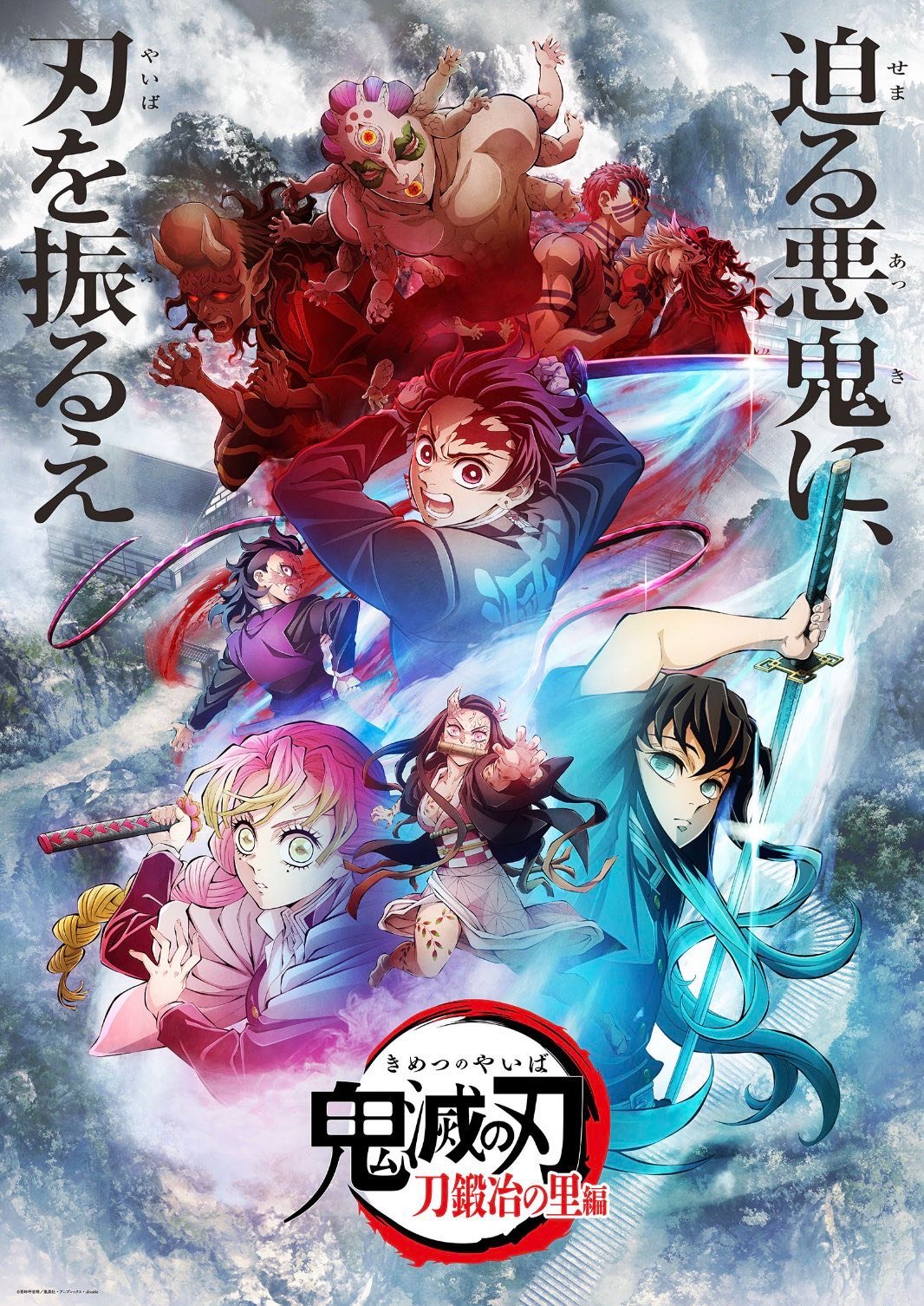 The above are the new key visuals for Demon Slayer Season 3.
Is Demon Slayer Season 3 Renewed?
The official announcement of season 3 of the Demon Slayer came on December 10, 2023. The 3rd season will air on April 2023 and set up the series' final arc.
Demon Slayer Season 3 Cast and Crew
Demon Slayer Season 3 will have the same core cast as the previous two seasons. This cast follows:
Natsuki Hanae as Tanjiro
Akari Kito as Nezuko
Hiro Shimono as Zenitsu
Yoshitsugu Matsuoka as Inosuke
Toshihiko Seki as Muzan
Kana Hanazawa as Mitsuri Kanroji
Kengo Kawanishi as Muichiro Tokito
Nobuhiro Okamoto as Genya Shinazugawa
However, Season 3 will reintroduce some of the upper-rank demon moons, and these new and returning cast follow:
Akira Ishida as Upper Rank 3 Kizuki Akaza
Mamoru Miyano as Upper Rank 2 Kizuki Douma
Toshio Furukawa as Upper Rank 4 Kizuki Hantengu
Kousuke Toriumi as Upper Rank 5 Kizuki Gyokko
Ryotaro Okiayu as Upper Rank 1 Kizuki Kokushibo
Besides the voice acting cast, the show officially announced the upcoming season's production crew.
Director – Harou Sotozaki
Theme Song Performer – MAN WITH A MISSION and milet
Original creator – Koyoharu Gotouge
Music – Yuki Kajiura and Gou Shiina
Editing – Manabu Kamino
Character Design – Yuko Kajiyama, Miyuki Satou, and Mika Kikuchi
Art Director – Etou Kouji
Character Design, Chief Animation Director – Akira Matsushima
Color Design – Yuuko Oomae
Director of Photography – Yuuichi Terrao
Demon Slayer Season 3 Release Date
As per the official website, Demon Slayer Season 3 will start airing on TV and online streaming platforms from 9th April 2023. The theatrical premiere date of season 3 is scheduled for February 2023.
The global screenings of the first three episodes follow:
Los Angeles – February 18 at The Orpheum Theatre
United States and Canada – March 3 in 'over 1,700 theatres'
Paris – February 25
Berlin – February 26
Mexico City – March 4
Seoul – March 11
Taipei – March 19
Demon Slayer Studio
"Ufotable" is a Japanese Tokyo-based animation studio that has some famous dark series under its belt. Besides the Demon Slayer series, they have also produced the Fate series, God Eater, and The Garden of Sinners movie series.
How Many Episodes Did The Demon Slayer Season 2 Have?
Demon Slayer: Kimetsu no Yaiba Entertainment District Arc ran from December 5, 2021, to February 13, 2022, with 11 episodes. However, Demon Slayer: Kimetsu no Yaiba Mugen Train Arc had 7 episodes. Hence, Only season 1 had 26 episodes.
Demon Slayer: Swordsmith Village Arc may have 11 or 12 episodes like the previous season, as this arc is covered in 25 manga chapters. But an official announcement is yet to come out.
Where Can You Watch Demon Slayer Series?
Demon Slayer season 3 is arriving in April this year on Crunchyroll. However, fans can follow or rewatch all the previous two seasons and the film on Netflix, Crunchyroll, and Hulu.
Is Demon Slayer Manga Finished?
Koyoharu Gotoge served as both the creator and illustrator of the series, which received serialization in Weekly Shonen Jump in 2016. However, Viz Media republished the series again due to its immense popularity.
The Demon Slayer Manga finished a long ago with the release of the final chapter 205 with the title "The King of Demons" on December 4, 2020.
How Many Manga Volumes Did The 2 Seasons Of Demon Slayer Cover?
As per the manga volume, season 3 will start with volume 12 and cover up to volume 15. So, 97 chapters have been covered previously by the anime adaptation.
Which Manga Chapter To Read For Demon Slayer Season 3 Story?
The Swordsmith Village Arc of the Demon Slayer will cover the manga chapters from 98 to 127. Any reader can start reading from chapter 98 to get a clear idea about The Swordsmith Village Arc.
What To Expect From Demon Slayer Season 3?
Demon Slayer Season 3 will pick up the story right where the previous season ended with Entertainment District Arc. Tanjiro is now forced to travel to the swordsmith's village to repair his broken Katana at the end of the previous season's finale.
However, two Upper-Rank Demon Moons will appear in the swordsmith's village, and the Mist Hashira, Muichiro, will team up with Tanjiro, Mitsuri, and Genya to stop these two demons.
Meanwhile, the "Swordsmith Village" arc will set up the final arc of the manga, the "Infinity Castle" arc. But there is one small arc between these two. This arc may move to season 3 of the Demon Slayer anime.
Swordsmith Village arc will give away more details about Yoriichi and his origin. But it does not stop here as the back story of Genya, Tokito, and Mitsuri will also be revealed gradually this season.
Even though the exact Demon Slayer season 3 release date has not been released yet, it is enough to keep the fans excited for the upcoming series. Fair warning, This season will have a lot of fight scenes and deaths as well.
Please let us know how much you enjoyed the show and inform us if we missed any details.