Celebrities with similar names are commonplace. Look at the abundance of Tom and Chris in Marvel. The Golf world is also riddled with people sharing names, and sometimes people confuse them to be the same person.
The prime examples of such confusion are Ryan Palmer and Arnold Palmer. People often mistake that Ryan is related to the legendary golfer Arnold Palmer, but the reality is far from it.
Undoubtedly, both are great players, 'great' being an understatement for Arnold. However, that alone doesn't make them related. So, to clear out your confusion, let's take a look at both the pro golfers and their achievements.
Are Ryan and Arnold Palmer Related? Is Ryan Arnold's Son?
No, Ryan Palmer is by no means related to Arnold Palmer. Ryan is not Arnold's son, either. They have entirely separate careers, and any resemblance is merely coincidental.
Arnold Palmer passed away in 2016 at the age of 87, and Ryan is currently building his career. Ryan Palmer has spoken up about Arnold's legacy's influence on him. He has cited Arnold as one of his heroes and was inspired by his charismatic behavior and career successes.
Arnold Palmer helped popularize golf during his time and influenced the way people perceived golf. While Ryan Palmer also has a successful career on the PGA Tour, he still has miles to go before he can reach Arnold's status.
Which Golfer Is Related to Arnold Palmer?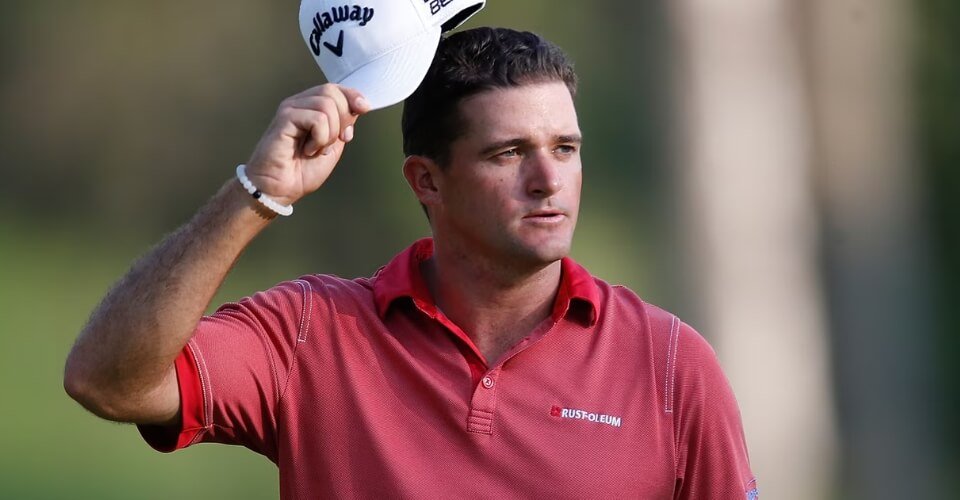 Arnold Palmer's grandson is Sam Saunders, who is also a professional golf player. Saunders' mother is the daughter of Palmer and his wife, Winnie.
When he was a senior, Sam Saunders earned an invitation to the 2006 PGA Tour, which was hosted by his grandfather, Arnold Palmer. Saunders played 13 events in 2011, with eight of them on the PGA Tour. He also finished 50th in the 2012 Web.com Tour season. It was his first full professional season.
In the 22014 Web.com Tour, Saunders participated after earning his tour card and finished 13th. However, he suffered a devastating compound clavicle fracture and announced a break. He returned to the game in 2023.
Thinking Ryan and Arnold Palmer are related is a common misconception, and finding a way out of Arnold's overwhelming shadow is equally hard. The same stands true for both Sam and Ryan.
Did you have the same doubt that often plagues new golf fans? Tell us if we were able to quench your doubts in the comments.