2023 seems to be the unlucky year for media anchors. Within a few months, some of the most renowned moguls of media companies have been fired. On Friday, May 13, Ken Rosato also joined the list.
You might know Ken Rosato as the morning anchor from WABC-TV. Starting as a reporter in the early 2000s, he worked various jobs as a radio host, news director, and anchor. In 2007, Rosato transitioned into being an anchor and joined Eyewitness News This Morning and Eyewitness News at Noon.
Rosato has even won an Emmy Award for reporting a steam pipe explosion that happened in July 2007 in New York. Ken was thus a rising star in media companies and was exploring his range as an anchor, making the news of his firing come as a shock.
Let's find out what caused ABC to fire such a consistent anchor in one strike.
Why Was Ken Rosato Fired?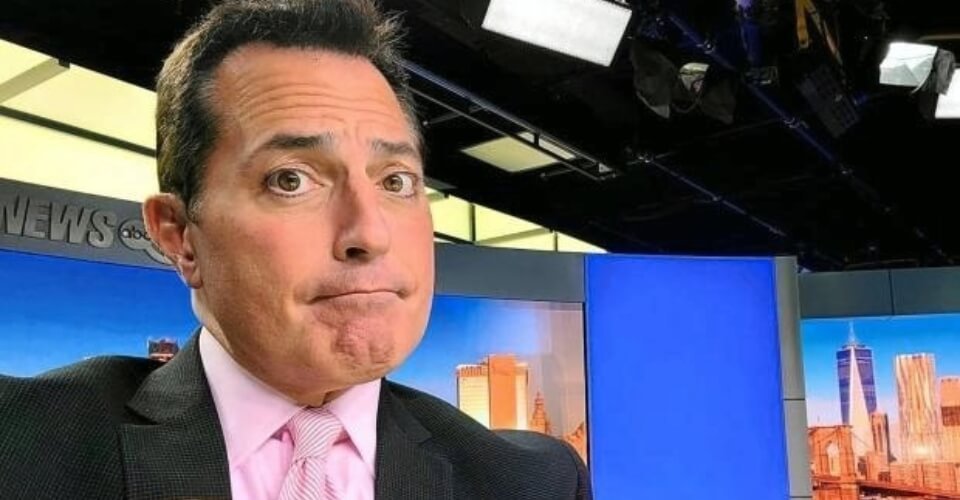 Ken Rosato, the anchor of Eyewitness News This Morning, was fired on account of making an undisclosed comment. When Rosato uttered the phrase, the show was not on air, but it was caught on an open mic.
He was immediately fired with no notice period or even a discussion. Even Rosato's colleagues learned about the situation after he was already fired. Apparently, his colleagues were brought in one by one to discuss with management, but none were informed of the comment that caused the mayhem. Even Rosato's bio was wiped from the company's website moments after his discharge.
The manager at ABC sent an email to all the staff members detailing Rosato's dismissal. After dedicating 15 years to ABC, the anchor's layoff comes as a shock. The email mentioned, "We thank him for his years of service," but nothing regarding the causation.
What Did Ken Rosato Say?
An insider reported that a racial slur might have gotten Ken Rosato fired, but Rosato's representative firmly denied it."Being fired for any racial slur is 100 percent inaccurate and untrue. Ken Rosato had a benchmark of 20 years at WABC of supporting all equality."
The Internet has been plunged into turmoil as no one knows what got Ken Rosato fired. The severity of the phrase must have been tremendous to cause Ken to lose his job of 15 years.
Fans of Rosato are inflamed and claim to boycott ABC for this unnecessary move, especially for not disclosing what actually happened, suspecting foul play.
ABC News has made no comments on the matter, and things are being kept under wraps. Ken himself has not been directly addressed regarding his termination.
So far, several well-known names from news companies have been fired this year. Carlson Tucker, the American host of Tucker Carlson Tonight, was fired by Fox News with no public statement regarding the decision.
CNN also fired Don Lemon in late April because of his misogynistic comments. His colleagues did not want to co-host with him, and even guests were unwilling to appear on his show.
All these instances show just how delicate one's position is in media companies. While some hosts indeed deserved what they got, a few might have become victims to a broader scope.
Were you also a regular viewer of Ken's Eye Witnesses? Now that the anchor has been let go, are you planning to continue watching the program? Tell us how you felt about the decision in the comments below.