Tucker Carlson, formerly one of Fox News untouchable representatives, has been fired with little to no notice. The news has taken the world by storm as Tucker Carlson Tonight was often the biggest eyeball grabber for the channel.
A few hours ago, the announcement was abruptly made as the network stated, "Fox News Media and Tucker Carlson have agreed to part ways. We thank him for his service to the network as a host and prior to that as a contributor."
In fact, the decision was so sudden that Fox didn't allow Carlson to have a proper last episode on the channel to inform viewers of his leaving and future plans. Carlson himself found out about this minutes before it was announced. His executive producer, Justice Wells, faces the same fate as the media star.
How is one of the biggest political commentators bidding goodbye so soon? Notwithstanding the fact that he didn't get a chance to bid goodbye at all.
Did Tucker Quit Fox, or Did He Get Fired?
Despite Fox News announcing that the decision was mutually agreed on, even Tucker didn't know about it minutes before getting fired. One could argue that it was actually Fox that fired Carlson Tucker. Even Carlson's program hasn't received a permanent new host yet.
Beginning Monday, the slot will be hosted by a rotation of personalities until a new permanent host is selected. Moreover, the network was still promoting an interview between Carlson and Vivek Ramaswamy when the announcement was made.
All of this points to the sudden nature of firing Tucker. There was no way that it was a pre-mediated move since it looked like no measures were in place to fill in his position. A source reported to Semafor: "This is just classic Murdoch assassination — you're their closest friend, their favorite child and now you're dead."
Why Did Tucker Carlson Get Fired?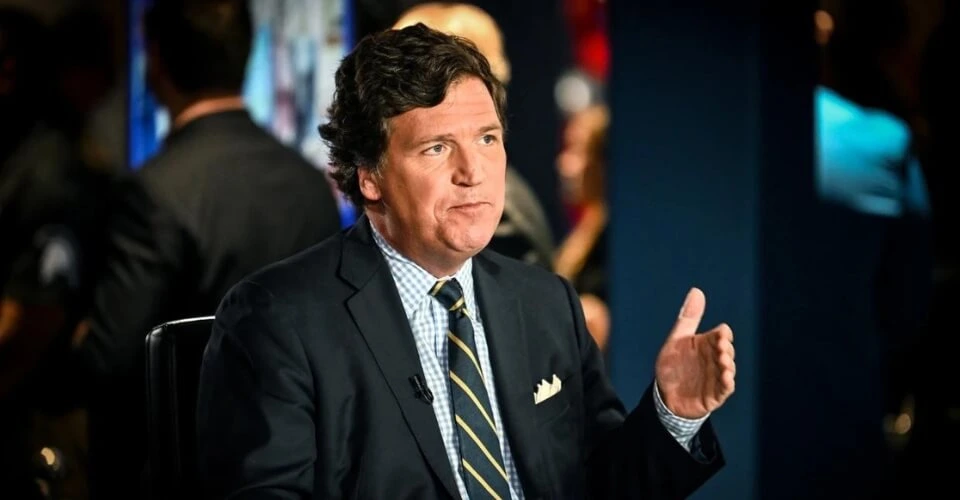 Carlson Tucker was fired amidst growing evidence against him. His ousting is connected to a lawsuit filed by Abby Grossberg, a former senior producer on Carlson's show. She claims that she faced sexism and an extremely hostile work environment while she worked for the show.
However, this isn't the only thing that worked against Tucker. In his long and superstar-like tenure at Fox News, the journalist has received backlash for his racist and sexist comments.
While his program, Carlson Tucker Tonight, broke the record for the highest-rated program in US cable news history in July 2020. The show continued gaslighting white Americans into thinking they were facing threats from every other community.
News of Tucker departing also arrived just a week after Fox settled a defamation lawsuit with Dominion Voting Systems for $ 787.5 million. The evidence that was highlighted in the case contained vulgar texts by Carlson in which he claimed his passionate hatred of Trump.
He also called Sidney Powell a liar and admitted to swallowing up sensitive truth. $787 million is no biggie for Fox, but the settlement indicates a hushing of other businesses that might not be open to the public yet.
New Offers: Where Will Carlson Tucker Go Now?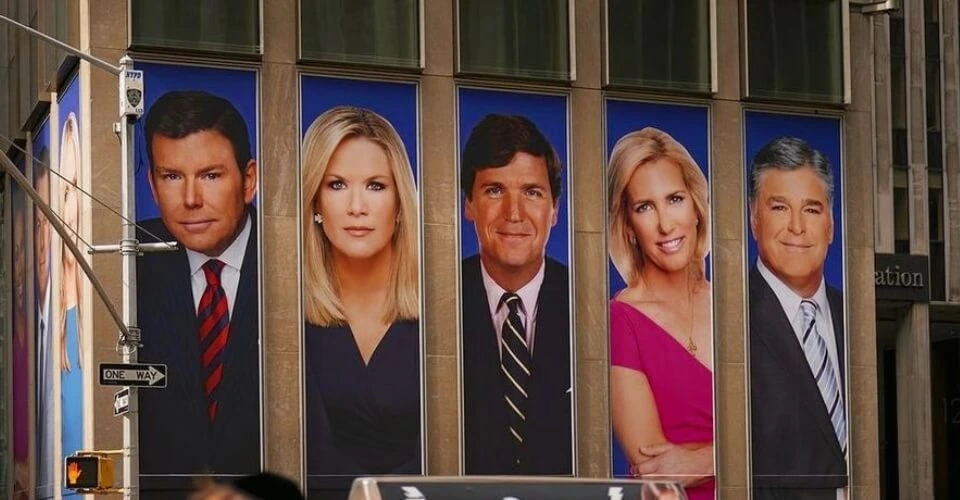 Vivek Ramaswamy, the Republican presidential candidate, said in an interview that Tucker Carlson would make a "good addition" to the 2024 presidential race. He believes Tucker's addition will be good for the country.
Ramaswamy commented, "There's definitely a thought leadership vacuum in political media, across the political spectrum. And Tucker was one of the great political thinkers and commentators of our time."
The comments have thrown the American audience into a frenzy as everyone is eager to know whether Tucker's adieu to Fox was because he wants to run for the presidential position. His perch as a TV personality can easily be used to boost a political career.
However, there is no concrete information regarding Carlson's next move, owing to the fact that he wasn't given a chance to host a last episode. He could end up joining a rival network, opening an independent position, or even end up joining a political party.
The Truth Behind "Tucker Carlson Tonight"
Tucker Carlson Tonight was the highest-rated program fetching an average audience of 4.33 million in 2020. Carlson has no doubt reached celebrity status among journalists, but the dark reality of the show was always visible to other media outlets as well as the audience.
According to the New York Times, "Mr Carlson has constructed what may be the most racist show in the history of cable news." Carlson had embraced the great replacement theory, an idea that was instilled in white people that Jews and Democrats want to replace them with non-white voters.
He downplayed the January 6 attacks, trying to frame the insurrection as peaceful via edited footage. He laundered anti-trans paranoia, lies regarding elections, and blatant racism and sexism.
Tucker Carlson's show was a reflection of Fox News' war-mongering and hatred-spewing attitude, which is its primary views gainer.
What Was Tucker Carlson's Salary at Fox?
Forbes reported in 2023 that Tucker Carlson has a net worth of $37 million. He earns a $45 million yearly salary from Fox News and is one of the richest hosts on the planet. As compensation for his exit from the network, he will be paid $25 million.
Tucker Carlson owns over 30 residential and commercial real estate properties. He earns a rental income of around $6 million per year and holds around $70 million of stock investment.
Fox News' former star employee might now be gone from their premises, but what will he do now? Will he set up another show that feeds the same hatred to an already impressionable audience? Or will he join the political scenario where his extremely one-sided views can start actually impacting the country?