You may have heard of the name Jesse Watters. If you're a fan of Fox News, then you're probably familiar with Jesse Watters. He has made headlines for his controversial comments and man-on-the-street interviews.
Though Watters is a well-known figure in the world of cable news, he has managed to keep his personal life mostly private.
Jesse Watters is one busy dude! Right now, Jesse Watters is juggling a full schedule of hosting shows on Fox News and raising four kids. So, where in the world is Jesse Watters right now?
Let's find out!
The Man Behind the Controversy: Will the Real Jesse Watters Please Stand Up?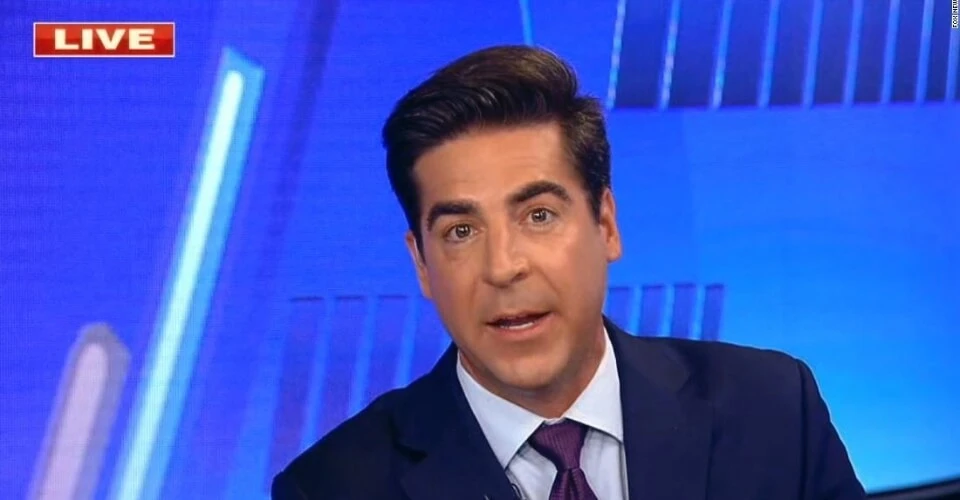 The controversial right-wing talk show host is currently killing it as the host of not one but two shows on Fox News: The Five and Jesse Watters Primetime. Believe it or not, Jesse Watters wasn't always the Fox News superstar we know him as today.
He joined Fox News in 2002 as a production assistant and worked his way up to become a correspondent for The O'Reilly Factor, where he conducted man-on-the-street interviews and worked on investigative stories.
In January 2017, Watters was named the host of his own show, Watters' World, which was based on his popular segment of the same name. The show was a huge success, averaging nearly 1.9 million viewers during its run. Watters interviewed notable guests such as former President Donald Trump, Mark Cuban, and Dave Portnoy. Safe to say he knows how to score some big interviews!
Later that year, Watters was named a co-host of The Five, which has become the number-one show at 5 PM/ET for the last decade. Along with co-hosting The Five, he's also the host of his nightly show, Jesse Watters Primetime. But that's not all; he's also the author of the book "How I Saved The World."
Jesse's Mom Texts Steal the Show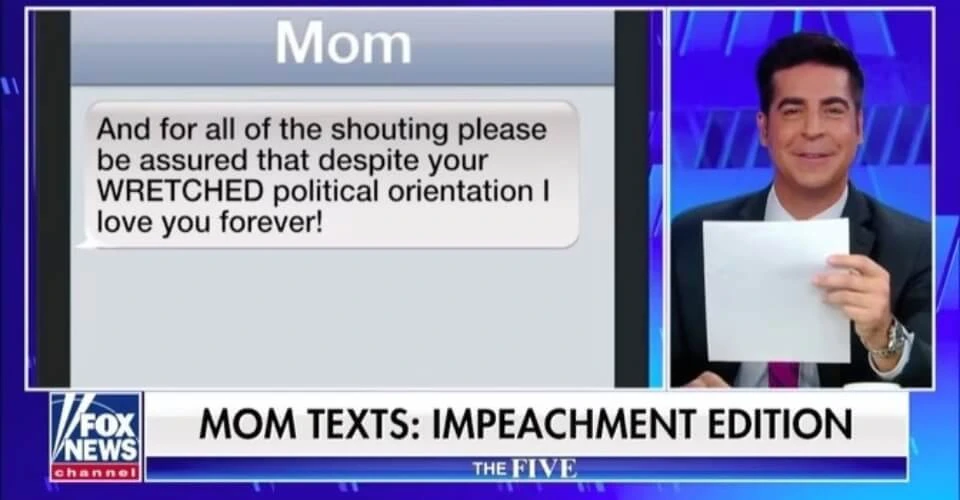 If you're a fan of The Five, then you've probably seen Jesse's segment "Mom Texts." In this segment, he showcases the hilarious and sometimes cringe-worthy texts he receives from his liberal mother while on the air. We can all relate to getting embarrassing texts from our parents, but Jesse takes it to a whole new level.
Welcome to the World, Gigi Watters!
Jesse Watters is now not only a Fox News star but also a proud father of four! Recently, he and his wife Emma welcomed their fourth child, a baby girl named Georgina Post Watters (or "Gigi" for short).
His colleague on The Five, Dana Perino, announced the birth on-air and added, "everyone is doing well … congratulations, we are so excited for all of you."
Watters had previously announced in December 2022 that his wife was pregnant with a baby girl. We couldn't be happier for the new family of five!
Jesse shared the photo on Instagram and Twitter with his wife and the new baby with happy smiles. ( cute..right?)
Watters recently made a big move. He and his family have left their Manhattan rental and purchased a new home in Bernardsville, NJ, for a whopping $2.8 million. It's a beautiful home with plenty of space for Watters, his wife, and their four children. Not too shabby, right?
Jesse Watters' Controversial Comments
One of the reasons why Jesse Watters is so well-known is because of his controversial comments. He's been accused of making racist, sexist, and xenophobic remarks and has been called out for mocking Asian Americans and for making derogatory comments about women. He's also come under fire for his comments about immigration and support of former President Donald Trump.
While some viewers may find Watters' comments offensive, others appreciate his unfiltered approach and willingness to speak his mind. Love him or hate him, there's no denying that Jesse Watters is one of the most recognizable personalities on Fox News.
Jesse was back on the cable on April 21 with a segment that warned the public how liberals were coming after Baseball.
Here's the link to a snippet of the video on Twitter. There are no dull moments with Jesse; you can count on that!
So there you have it, folks! Jesse Watters is one busy guy who knows how to stir up some controversy. But he's also a dad, author, and now a homeowner too. What's next for this cable news star? Only time will tell, but we'll be keeping a close eye on him!
Catch him live on Jesse Watters Primetime and The Five on the Fox News Channel.
Are you Team Fox News or Team CNN? We'd love to hear your thoughts, so drop a comment below and let us know!
And don't forget to head over to AverageBeing.com for the latest updates and news on all things politics, pop culture, and everything in between. We've got you covered!