Hey there folks! I have a question for you. Have you ever thought about what it feels like to be a stoner?
If you don't know, then let me tell you that a stoner is a person who is addicted to substances like drugs, alcohol, and weed. Stoners can be pretty dangerous individuals because these addictive substances make their personalities aggressive, and if they overdo it, they even lose their minds.
Many cartoon/anime characters are stoners, even though we didn't see them talking about illegal substances, There is a chance they are proper addicts.
That is exactly why we made this list for you so you would know who those characters are.
If you are under 21 years old, then here is a warning for you. This blog has used several words like drugs, and weed. So it might be inappropriate for you.
Also, We don't support the use of any addictive subsistence. Being a stoner is not cool, it's something that will ruin your whole body and whole life. Don't become an addict.
Anyway, Let's get into our countdown of the top 20 cartoon/anime characters who are stoners.
[toc]
#20 Michaelangelo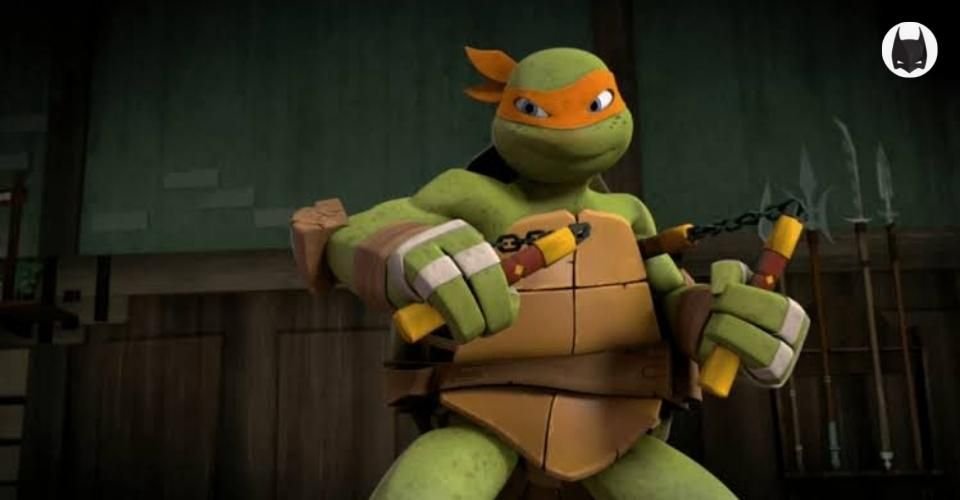 Show: Teenage Mutant Ninja Turtle
Gender: Male
Age: 15
Stone Meter: 52/100
Michaelangelo is one of the four mutant ninja turtles. According to his brothers, he is the most immature one.
Most of the time, he plays video games and pulls insane pranks on his brothers. He is pretty good at skateboarding and a master of using Kusarigama Nun-Chucks.
One of his additions is pizza. Michaelangelo can eat pizza all day without being bored. He even claims that he can't live without the New York City Pizza because it's the best in the whole world.
His carefree nature and obsession with pizza indicate that he takes some substance that sets his mind free and makes him hungry.
#19 Norville Shaggy Rogers (Shaggy)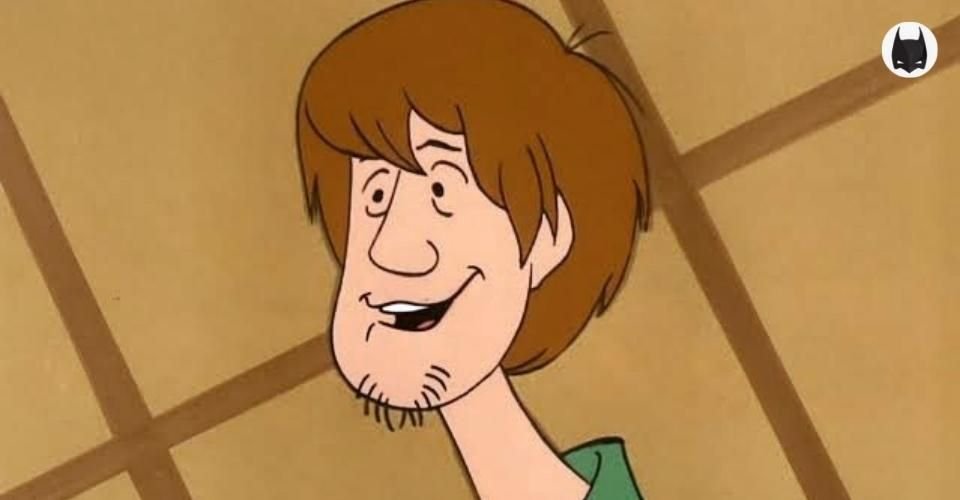 Show: Scooby-Doo
Gender: Male
Age: 17
Stone Meter: 56 /100
Norville Shaggy Rogers, or just Shaggy, is his best friend of Scooby and is also a member of Mystery Inc.
Yes, He is the most cowardly person in the group. He tries to protect himself before others, but for Scooby Snacks, he'll do anything.
He is HIPPY because of his awful dressing, which looks messy, and the hygiene is just bad.
Even though Shaggy is never shown taking drugs or other substances, his face and how he speaks somewhat make him suspicious.
I mean, who is hungry all the time? And has that high look on their face? Believe it or not, Shaggy loves being high.
#18 Scooby-Doo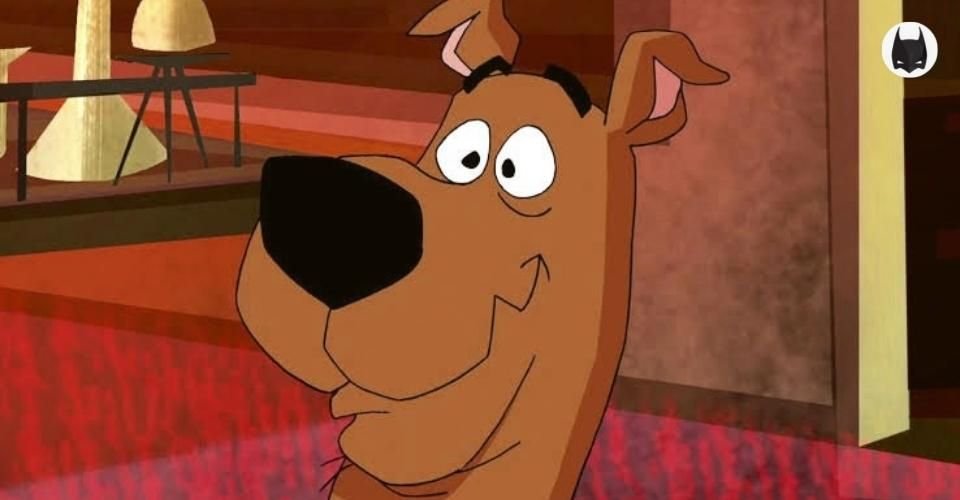 Show: Scooby-Doo
Gender: Male
Age: 7
Stone Meter: 58/100
Schubert, commonly known as Scooby-Doo, is the excellent talking dane of Shaggy. Not to mention, he is one of the main faces of the mascot of Mystery Inc.
Scooby is pretty similar to his partner whose personality radiates laziness and hunger for food. Like Shaggy, He also gets scared easily and wants to live a peaceful life and eats a lot of scooby snacks.
Look, he is like Shaggy which means he likes to get high or at least gets drunk with him.
#17 Daria Morgendareffee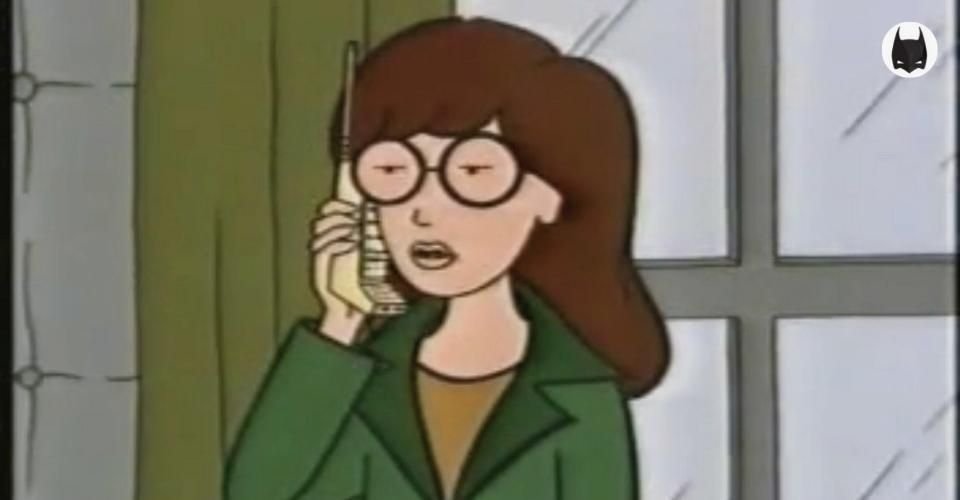 Show: Daria
Gender: Female
Age: 16
Stone Meter: 60/100
Daria Morgendorffer is a 16-year-old high school student and the eldest child of her family. She is an intelligent kid, but her attitude towards others is always dry and emotionless.
She can be defined as a person who is done with her life and the people around her. This girl is numb and emotionless with others because people don't treat her well.
This is also the reason why she is pretty arrogant. It doesn't matter if you bring happy news or sadness. Her reaction will always be neutral. And to be honest, such people often take drugs to overcome their problems, and being dry to others is the trait of a stoner.
#16 Randy Marsh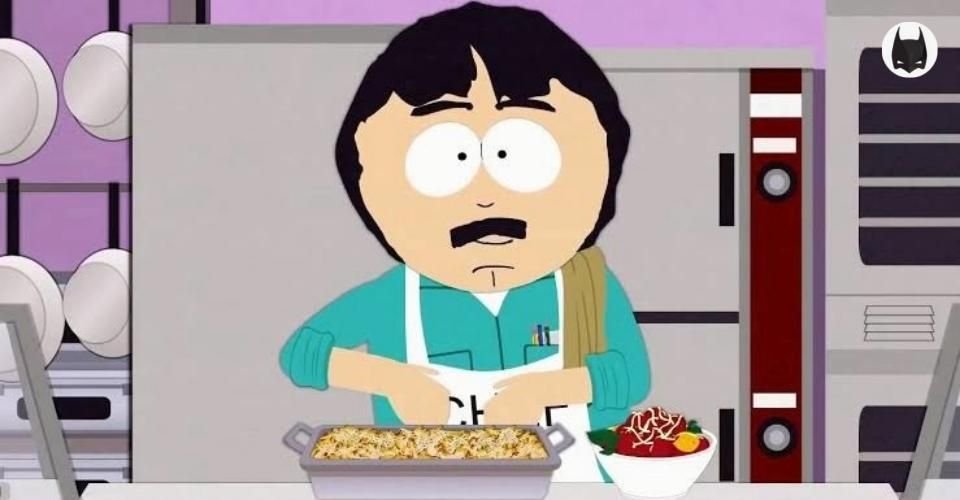 Show: South Park
Gender: Male
Age: 45
Stone Meter: 62/100
Randy Marsh is a geologist and an excellent musician. He is a genius, but he is a complete idiot at the same time.
It was revealed that he was unhappy because of his marriage, but later, when he divorced, he became a normal guy again.
Randy is someone you call a real addict. He had the habit of masturbation that was out of control, not just that he used to drink alcohol like some water. Yeah, The dude has got no self-control.
Add to that, He tried everything in his power to get cancer so he could get his hands on marijuana. In the show, it is always shown that he is a complete addict. Now is a hemp farmer.
#15 Patrick Star
Show: SpongeBob SquarePants
Gender: Male
Age: 35
Stone Meter: 64/100
Patrick is the best friend and neighbour of Spongebob. He is pretty immature even though he is in his adulthood.
You're reading about a carefree person who likes to fool around with his best friend and do many childish activities. He doesn't have any manners and is naive and ignorant. Also, This guy is a short-tempered person who likes to kidnap Spongebob.
Many things make him a dangerous individual. We can say that Patrick is addicted to marijuana and drugs. That's because marijuana can make people happy, and drugs can make you aggressive. So, Patrick has both of these personalities.
#14 Shikamaru Nara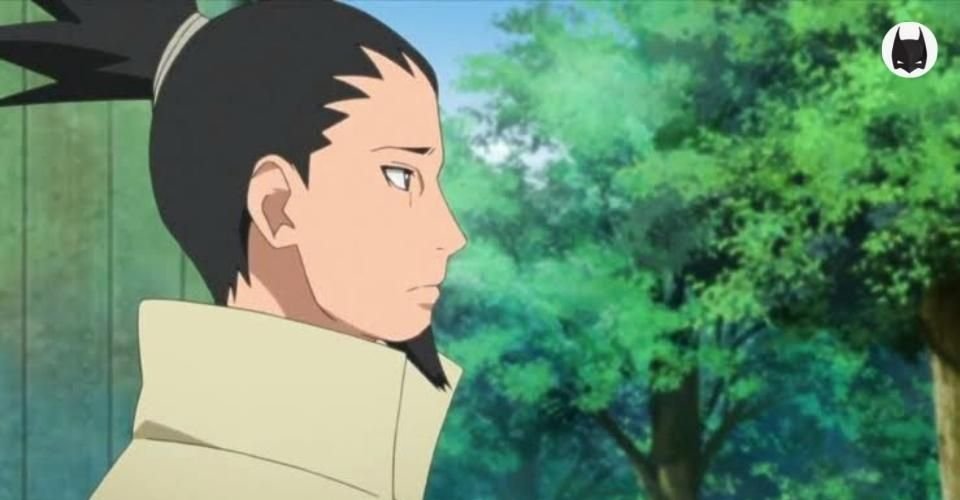 Show: Boruto
Gender: Male
Age: 33
Stone Meter: 66/100
Shikamaru Nara is one of the most intelligent people in the Naruto franchise. When he was young, everything was a drag (boring) for him. He is a person who just wants to stare at the clouds all day and doesn't want to do anything.
According to Shikamaru, women are so problematic, and they just want men to obey their orders. Most of the time, He didn't pay any attraction to girls.
But as of today in Boruto Series, he is married and has a son. As an adviser for the Hokage, Shikamaru is a student of Asuma Sarutobi, and he was quite a smoker.
Like him, Shikamaru smokes a lot. He is pretty addicted to it, and we can say that he smokes weed too.
#13 Bender
Show: Futurama
Gender: Male
Age: 4-10 (Unspecified)
Stone Meter: 68/100
For starters, Bender Bending Rodriguez, or just Bender, is a robot. To be honest, this is one of the most interesting characters of all time.
He drinks alcohol to recharge himself and has around 100,000 TB worth of p**n collection, and smoking cigars is his hobby. Add to that, He is pretty good at stealing stuff, speaking to penguins, and performing magic.
Bender loves to cook, and is rather sensitive when someone says that his cooking is terrible.
Most of the time, His food doesn't turn out well. That's because he can't taste it, but we've seen that his cooking has improved later in the show.
He is a robot, but Bender is addicted to alcohol because that works as his fuel. In one episode, it was shown that he got addicted to electricity. Here, we can say electricity worked as a drug for him and who knows what other things he's into.
#12 Garfield
Show: Garfield and Friends
Gender: Male
Age: 1-2 years
Stone Meter: 70 /100
We love cats because they are cute, goofy, and fun to play with but Garfield is no ordinary cat. He is a sarcastic and overweight cat who lives to eat. Being born in an Italian restaurant is where his love for food came from.
His favourite dish is lasagna. Garfield doesn't like it when people comment on his overweight and believe me, you don't want to provoke him because Garfield comebacks are always savage.
Sometimes he even makes violent threats that are terrifying. His owner is an introverted person named Jon Arbuckle, and he has a dog as well.
We know how lazy Garfield is, and how much he loves to eat and can be very angry, so it can be assumed that he has something in his possession that keeps him this way and it might be a weed.
#11 Kimi Quagmire
Show: Family Guy
Gender: Female
Age: 16
Stone Meter: 72 /100
Kimi Quagmire is the ex-wife of Glenn Quagmire. Yes, she is just 16 years old underage kid but still married to Glenn Quagmire. Even though she is just a high school student, her daily activities are not something a regular student does.
To start with, she is a sex addict. Always ready to have sex in all kinds of places and is prepared to do it with anyone. When she married Glenn, they were in an open relationship, which means they could be with others.
However, they both had feelings for each other. As a 16-year-old high school student, she likes to keep up with new trends, and that's why Kim takes all the drugs and vapes. Overall, She is a total sex, and drug addict.
#10 Mugen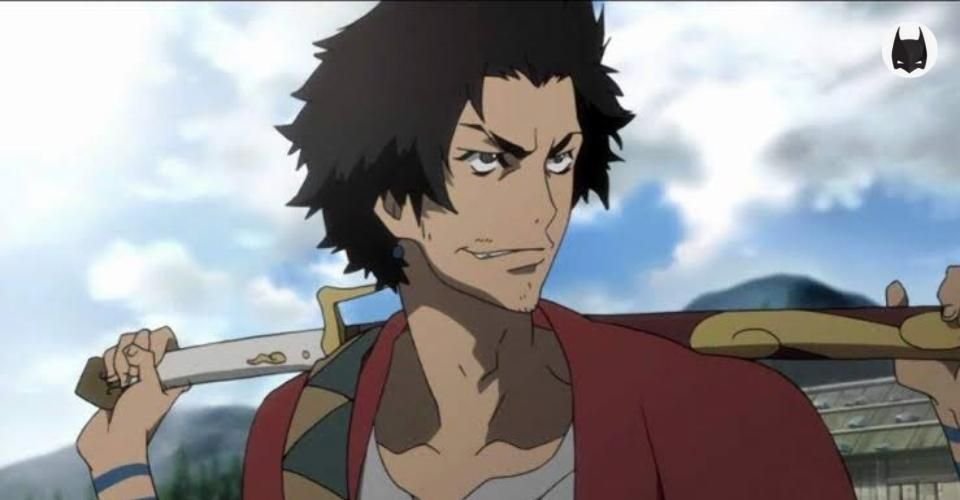 Show: Samurai Champloo
Gender: Male
Age: 19
Stone Meter: 74/100
Mugen is a former pirate and is one of the two main protagonists of the show.
He is rude, picks fights with anyone for no reason, and is quite crazy about pretty ladies. Yes, He is a womanizer and doesn't seem like a hero. We could call him more of an antihero.
With all these qualities, Mugen is someone no one likes.
On top of that, Mugen likes to drink a lot, but his personality doesn't seem like he only drinks, it is quite evident that he takes weed. Without any doubt, Mugen is a heavy drinker and a stoner.
#9 Homer Simpson
Show: Simpson's
Gender: Male
Age: 39
Stone Meter: 76 /100
Homer Jay Simpson is an overweight family guy. With a wife and two kids, his personality is unique and twisted.
To start with, he is an attention seeker. Homer gets upset when he doesn't get enough attention. He often disagrees with his family and is selfish, but deep down, he loves them a lot and will do anything to protect them.
His overall personality is dumb, immature, light-headed and is also short-tempered. You already know that a stoner is prone to get those mood swings. We've seen Homer smoking weed pot, and anyone who sees him can tell that he is into these substances.
20 Iconic Bald Anime Characters Ranked (With Reasons For Balding)

You Might Be Interested In
#8 Sheen Estevez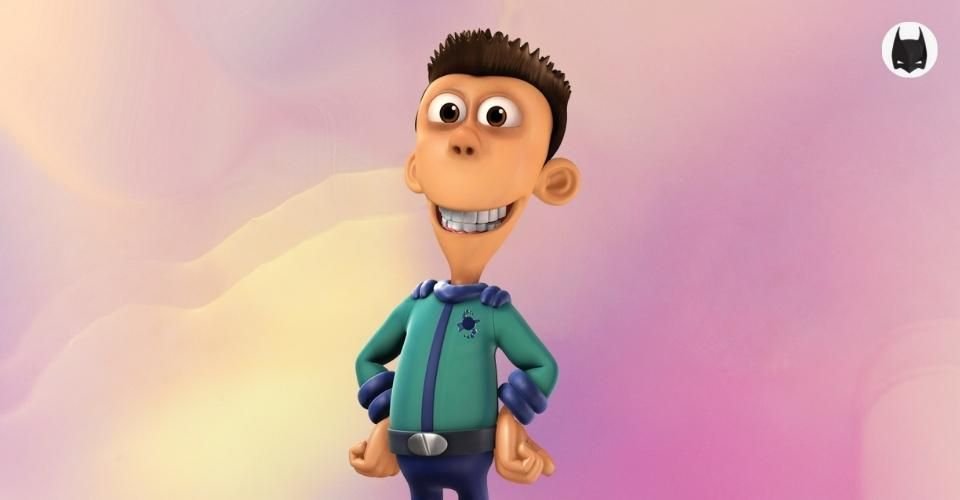 Show: The Adventures of Jimmy Neutron: Boy Genius & Planet Sheen
Gender: Male
Age: 13
Stone Meter: 83/100
Sheen Estevez is a 13-year-old boy who is a true admirer of Ultra Lord. This is a fictional superhero who he worships like a god.
He is not like any other character in the show. Sheen is different from everyone. His personality is unusual and weird but still, he is helpful.
Sheen is quite a genius in science and can crack strange or unusual problems. His extraordinary personality makes him a suspect to use drugs or any other addictive substance.
If he was not a stoner, why was he different from others? Sheen was mentally stable, but still, he always looks like crazy.
#7 Crush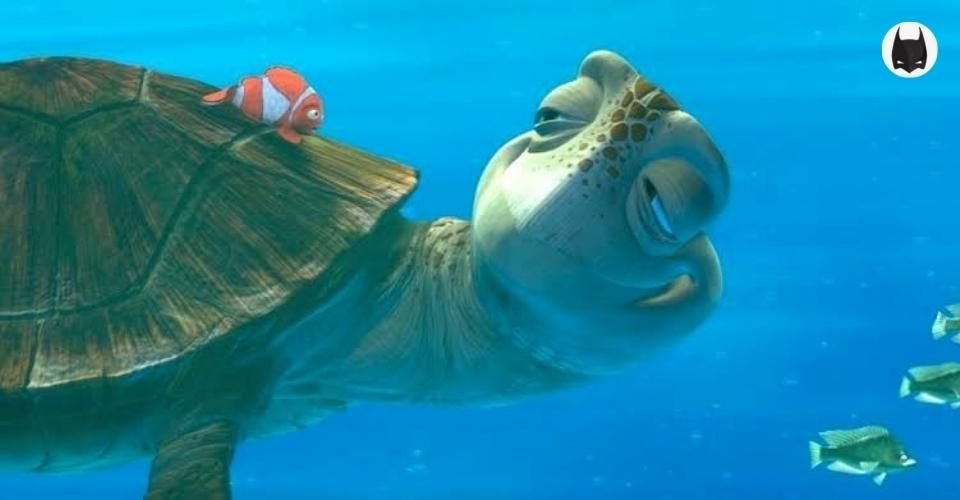 Show: Finding Nemo
Gender: Male
Age: 150
Stone Meter: 85 /100
Crush is a sea turtle who just goes with the flow in the waters. He is like a surfer who uses his board and rides on waves. As a 150-year-old being, He has a lot of experience and is aware of all the secrets hidden deep inside the oceans.
When Nemo was missing, he helped Marlin and Dory so they could find him. Crush was always a light-headed person and he never even bothered going somewhere on his own.
Crush might be high on jellyfish or sea broccoli. He does have access to something that made him such a carefree and happy person.
We all should be like Crush. I'm not insisting you take drugs or anything but his nature to act when needed and be at peace is the golden line here.
#6 Brian Griffin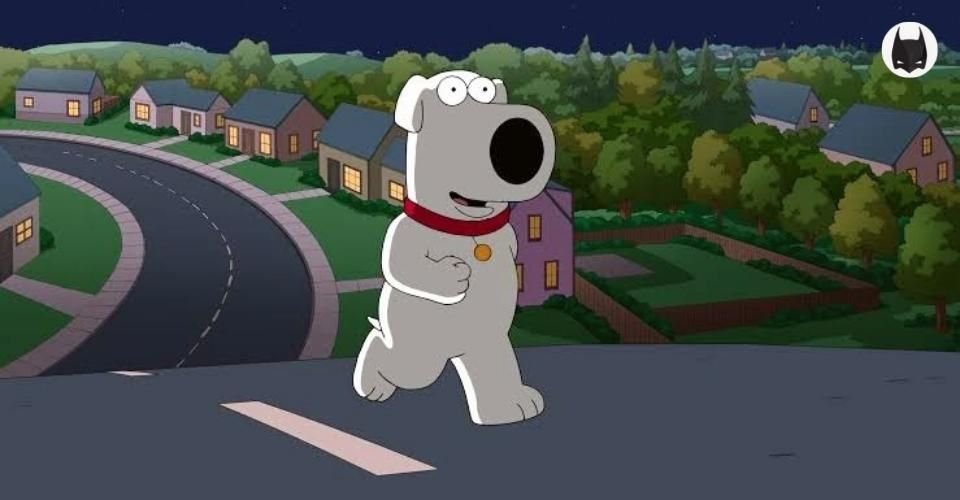 Show: Family Guy
Gender: Male
Age: 10
Stone Meter: 87/100
Brian Griffin was a stray dog when Peter Griffin picked him up. He is not any ordinary dog, he is a talking labrador who can do things much better than humans.
To start with, he is knowledgeable and can speak different languages. Also, Brian is a good driver and can be very helpful when needed. Even though he is a dog, he is still more human than the rest of the Griffin family.
Brian is quite attracted to Lois Griffin and would not let any opportunity go to waste. In one of the episodes, it was shown that he got high after smoking weed pot.
Sometimes he is not treated well by his best friend Peter and his family, so that might be why he gets high.
#5 Rick Sanchez
Show: Rick and Morty
Gender: Male
Age: 70
Stone Meter: 89/100
Rick Sanchez, or Rick C-137, is the most intelligent person in the multiverse. He is an old-aged scientific genius responsible for many things that include mass murder, the destruction of a whole planet, and many other crimes.
Rick is well known in many universes, and he lives with his daughter's family. We recently got a taste of his past and why he is so obsessed with inventions. In one episode, it was shown how Rick's wife and daughter died, so, he created a clone of her daughter.
His catchphrase, wubba lubba dub dub, is not something funny, it means he is in great pain and needs help.
To overcome this, Rick takes drugs and consumes alcohol. Most of the time, he is sober or is in the effect of drugs, so he is a complete stoner.
#4 Ren Honjo
Show: NANA
Gender: Male
Age: 23
Stone Meter: 90/100
Ren Honjo was the boyfriend and love interest of Nana Osaki. He once formed his own band called Blast, but later, when Trapnest, a popular band, asked him to join their band he left Blast.
As he joined the Trapnest, he and Nana broke up. The reason for it was Ren was addicted to drugs. Later, He tried to stop this addiction when Nana got back and decided to marry him.
When he couldn't stop this on his own, he tried to take medical help, but before he could get rid of this addiction, he died in a car accident.
#3 Grandpa Phill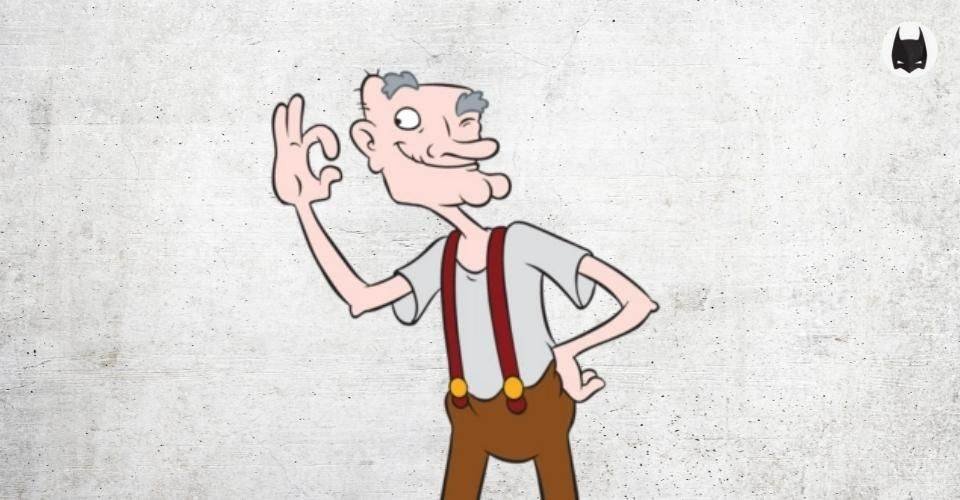 Show: Hey Arnold
Gender: Male
Age: 81
Stone Meter: 94 /100
Grandpa Phill is the caring grandfather of Arnold. This guy is just incredible. He is one of the most extraordinary grandfathers to have, Thanks to his funny and caring nature.
He might not be good at giving advice, but grandpa is always there for his grandson and often calls him Short Man. He runs his own boarding house called Sunset Arms but sometimes, gets grumpy because of his wife and Arnold's friends.
This might be because he is already too old and doesn't like to argue or give constant answers. He is might be a stoner because he is always happy but sometimes gets grumpy. Grandpa Phil is a World War II veteran. So, He might be an alcoholic who has his hands on marijuana.
#2 BoJack Horseman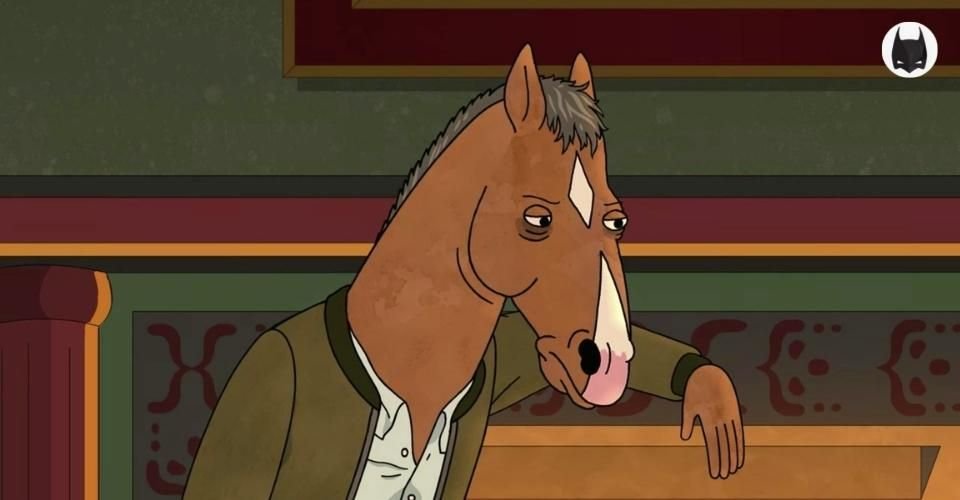 Show: BoJack Horseman
Gender: Male
Age: 57
Stone Meter: 96/100
BoJack Horseman was one of the most prominent actors during the 90s time and his show called Horsin Around was a big success. As a result, he earned a lot of money and fame from it. However, at present, he is a depressed individual who has been forgotten by people and is not popular anymore.
He tried his best to get back his popularity, but nothing worked. As a short-tempered person, He isn't what we call a people person. So, This guy has a lot of regrets in life.
Bojack was already a heavy drinker and smoker, but he started taking drugs to overcome his depression and the things he's been going through, including heartbreak and failed career.
#1 Peter Griffin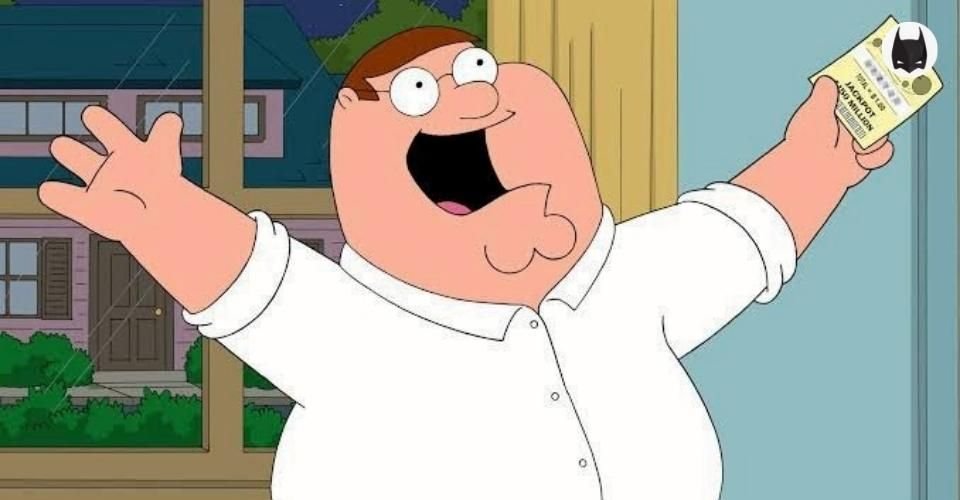 Show: Family Guy
Gender: Male
Age: 45
Stone Meter: 100 /100
Justin Peter Griffin is the main protagonist of the show Family Guy and is married to Lois Griffin and has three children.
He is bisexual and has been seen in relationships with other guys. Peter is a child in a man's body. He can be seen crying for little things and finds joy in kids' stuff.
Peter is also quite an attention seeker and doesn't want his wife to go out with anyone else but him. I don't know why, even though Meg is his daughter, he hates her a lot but sometimes takes stands for her. That's very rare, to be honest.
In a couple of episodes, it has been shown that Peter smokes weed. He is pretty much a stoner not just this, he is also a heavy drinker and believe me, Peter drinks a lot more when he's with his friends.
FAQs
Best Anime Stoner Characters
Ren Honjo from Nana
Mugen from Samurai Champloo
Female Stoner Cartoon Characters
There are not many female stoner characters, but these two are someone who does it for sure.
Kimi Quagmire from Family Guy
Daria Morgendareffee from Daria
This is it. I hope you liked our countdown of the top 20 cartoon characters who might be stoners.
This is so fun to read and is quite shocking because I'm sure you might've never expected some cartoon characters to be stoners. So, keep visiting averagebeing.com for more exciting anime content.