We all love Christmas and Superhero movies, especially binge-watching our favorite movies and tv shows with friends and family. In this festive time, you need a break from your busy, hectic life, and this can be possible by visiting one of the best superhero movies or tv shows from dc marvel (Updated 24th December).
Here we listed out the 10 best superhero movies and tv shows to watch this Christmas. These are categorized into live-action and animated sections which would be easy for teens and kids to select, respectively.
Note: The list here is not of any particular ranking but is based on pure storytelling and escapist entertainment value. 
Live Action:
If you don't prefer cartoons or animated stuff, then this list is for you.
#1 Ironman 1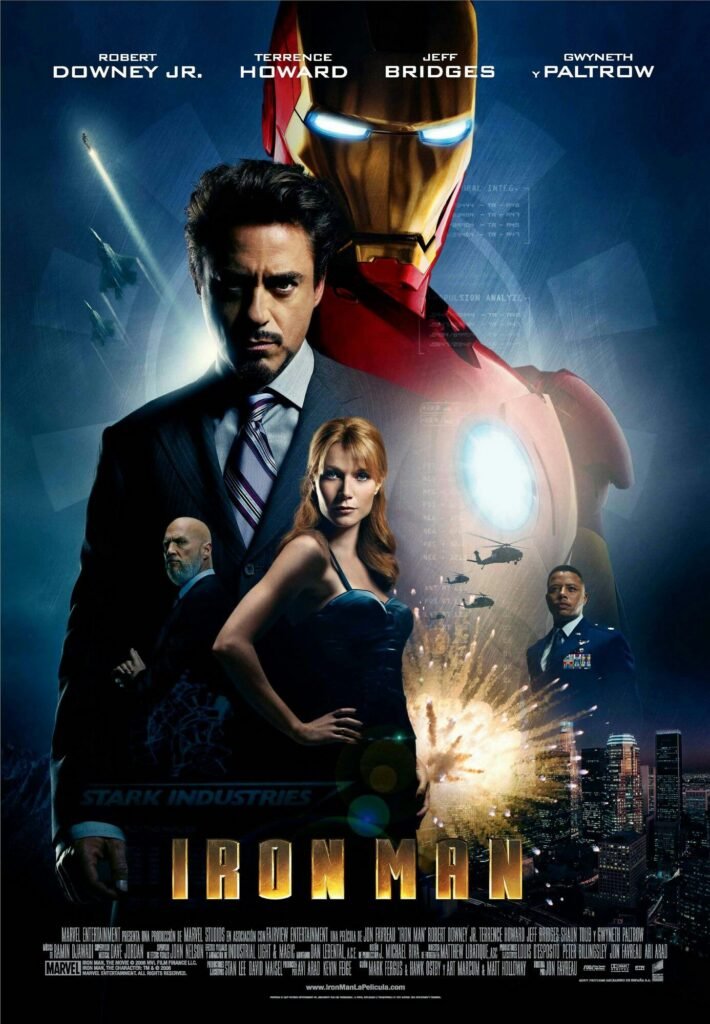 Let's go back to where it all started.
Directed by Jon Favreau (the one who played Happy Hogan) in 2008, Ironman was a life-changing project for both Marvel Studios and RDJ.
This is one such movie that made people fall in love with the guy. Robert Downey Jr did an impeccable job portraying the superhero. He single-handedly made the comic character stand out in its live-action adaptation.
From the moment he announced himself as Ironman to saving the world from Thanos, This is undoubtedly the start of one of the finest character arcs of any comic book hero on screen.
People cared for him, loved him, and feared for him because that's how good he's portrayed as a philanthropist. RDJ's Ironman is an emotion we carry all our lives.
5 Tony Stark's Success Rules That Actually Works

Click Here If You Are An Ironman Fan
Verdict: This one's badass.
#2 Shazam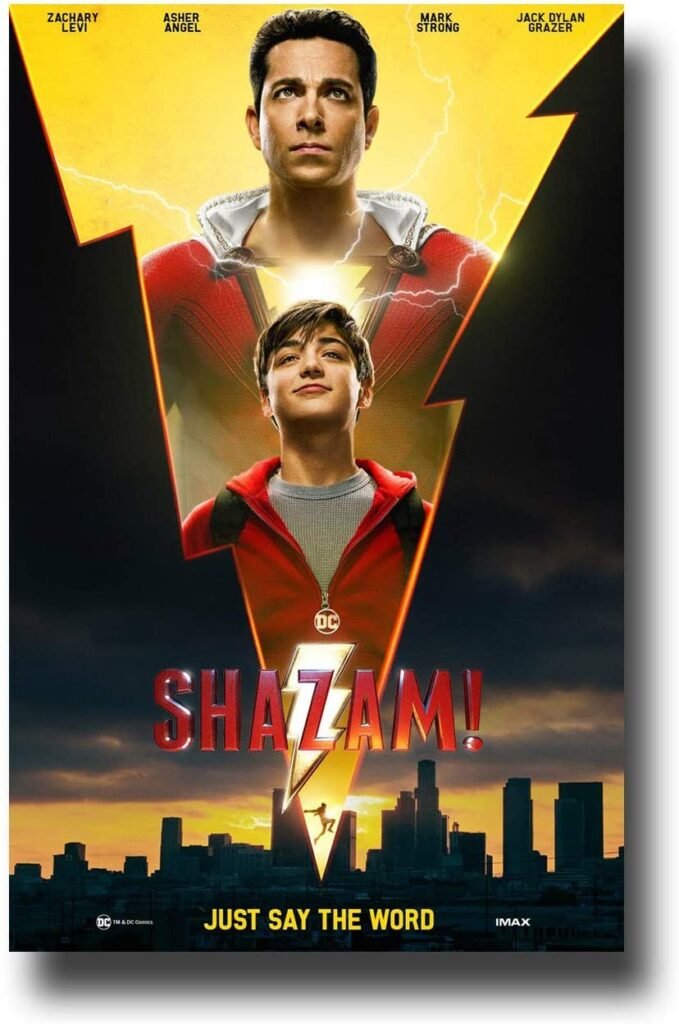 Released in 2019, Zachary Levi played the role of an abandoned kid who turns into a superhero with the word "SHAZAM."
David F. Sandberg, who is known for his horror flicks like Lights Out and Annabelle: Creation did a decent job handling the kid superhero from Philadelphia.
Shazam is one of the few light-hearted movies from the DC universe onto the big screen. As colorful as it gets, the film had a mix of responsibility, tension, family, friends, and a lot of fun.
If you are looking to watch a film, especially with your kids, then this is your merrymaking.
Verdict: It leaves a smile on your face.
#4 The Winter Soldier
The Second Installment of Captain America got us all on our feet. We all knew Steve Rogers and Bucky Barnes are best friends, but this story proved that above and beyond.
Even though Bucky was brainwashed by Hydra, Steve never gave up on him. This shows how deeply he values the bond of friendship.
Apart from that, the cinematography, the action sequences are crafted admirably well, and the emotional element at the end was just too good to watch. The heart-wrenching dialogue "I'm not gonna fight you, you're my friend." will definitely make you shed tears. 
Watch it if you live with your friends or need some high-paced action.
Verdict: The True Bond of Friendship.
#4 Deadpool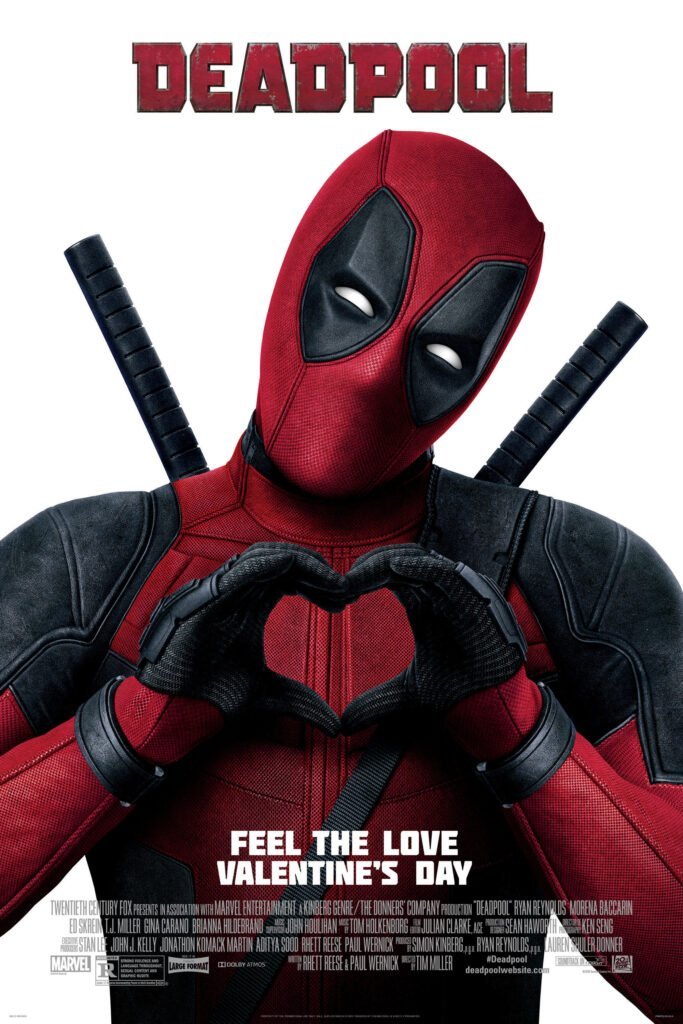 Do I have to say anything about this one?
Starring Ryan Reynolds, Director Tim Miller handled the Merc with a Mouth on the big screen just the way it was supposed to be. Released on 12th February 2016, The movie made a whopping 78.31 crores USD with a budget of 5.8 crores USD.
Wade Wilson was played by Ryan Reynolds and soon became a memorable role for him and the fans. He was so perfect that we can't picture any other actor as the mercenary just as RDJ with Ironman.
The movie is a non-stop action/comedy-packed ride that will stunt you every few minutes.
Deadpool is best enjoyed when you're with your girl.
Verdict: Adult Fun.
#5 Batman (1989)
Ever wondered how the Dark Knight looks in the '80s? The Evolution of the cape crusader in the early '80s and '90s was remarkable as he dominated the comic book world with his amazing storylines and adventures.
Directed by Tim Burton, starring Michael Keaton, Jack Nicholson, Kim Basinger, and many more, this was a blockbuster that not only made a lot of money but also impressed fans all over the globe. With the iconic duo Batman / Joker facing off against each other, this is one of the finest Batman movies ever.
Come on, who doesn't love to watch Batman and his arch-nemesis taking on each other?
Michael Keaton's Batman is considered one of the best portrayals of the cape crusader of all time. Moreover, this is the movie where we get to see the infamous line "I am Batman" for the first time on screen.
If you are a Batman fan and haven't watched it yet, then this is a must-watch.
Also, check out the sequel Batman Returns if you like this one.
Verdict: A Classic.
Only For Batfans
Animated :
#1 Spider-Man: Into The Spider-Verse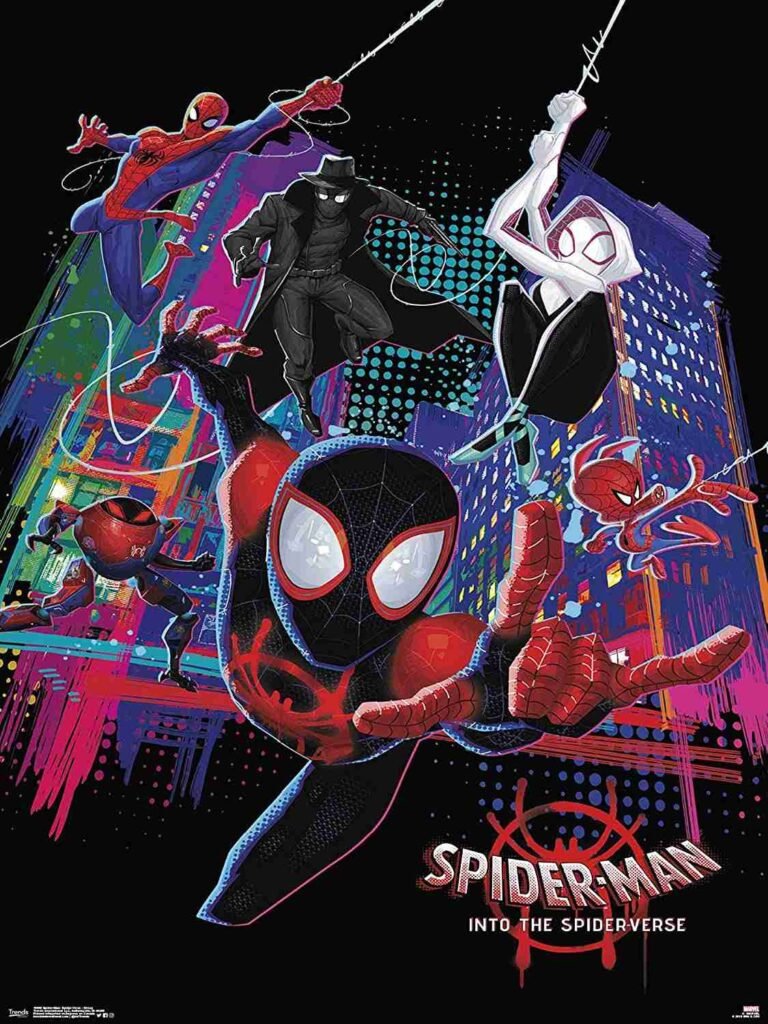 In 2018, A computer-animated superhero film was produced by Columbia Pictures and Sony Pictures Animation in association with Marvel, which went on to receive an academy award for the best-animated feature film.
Directed by Peter Ramsey, Rodney Rothman, Bob Persichetti, the superhero film explored the multiverse for the first time in the city of New York.
The filmmakers Phil Lord and Chris Miller revealed that it took 800 people four years to finish the film. They even specified that each second of the 117-minute film took an artist a week to complete making it the hardest graphic novel ever made.
Phil Lord also stated that "We wanted it to look like when you open a comic book or a graphic novel."
People of any age and any group are recommended to watch this feature-rich film.
Verdict: A Masterpiece
Can Spider-Man Lift Thor's Hammer? (21 Burning Questions Answered)

Check This Out
#2 Christmas with joker
This one's a little different from all the picks on this list.
It was taken from the well-known "Batman: The Animated Series," which was a huge hit back in the day. 
Voiced by the legends Kevin Conroy and Mark Hamill as Batman and Joker, respectively, took the entire show to another level. 
In episode number 38 from Season 1 of the Animated Series, The Joker challenges Batman to find him and the three other important citizens he's kidnapped before midnight of Christmas Eve.
Can the detective chase him down?
It will be a short 22-minute burst of insanity.
So if you are up for some madness in your holiday, Check out Christmas with Joker.
Verdict: Craziness Reloaded
Why Did Joker Kill Jason Todd (The Truth Explained)

Do You Know The Real Truth?
#3 Superhero Adventures: Frost Fight
God of Mischief, Loki, and a Frost Giant Ymir, teamed up to steal Santa's powers and conquer the world. It is up to the superheroes to restore peace and order.
Superhero Adventures: Frost Fight is a Christmas-themed special film focused on youngsters who love to look at superhero team-ups and, Of course, the trickster in action. 
Loki says here we come again to dominate the world in this animated fixture which is currently available on Disney plus streaming platform.
Verdict: Merry Christmas from the Avengers to kids
#4 The Brave And The Bold – Invasion of the Secret Santas
From the TV series Batman: The Brave and the Bold, The Dark Knight is up for another day in Gotham City.
From episode 4 of season 1, Invasion of the Secret Santas finds Batman teaming up with Red Tornado in order to stop Fun Haus and his army of fake Santas from ruining Christmas.
This 23-minute chapter awaits a lot of exciting and bold elements to experience this festive season. Moreover, it'll be fun watching Batman working with a teammate. Plus, find out what happened on the night Batman's parents were killed in Batman: The Brave and The Bold.
Verdict: A little Team Work from the Batman.
#5 Ultimate Spider-Man – Nightmare On Christmas
On 3rd December 2014, We witness the first What if comics kinda storyline in the Ultimate Spiderman series.
Episode 22 shows us spidey struggling with an illusion where he sees what the world would be like without him. The Nightmare takes the web-slinger on a journey through his past, present, and future.
Nightmare on Christmas is a 23-minute episode that shows what might happen in Peter Parker's past, present, and future. But the question is, Can the friendly neighborhood Spiderman get out of these night terrors?
Verdict: The World through Spiderman's eyes.
Don't Miss Out On The 15 Best Christmas Anime Episodes Of All Time!

Fans Also Read
Bonus
Spider-Man: No Way Home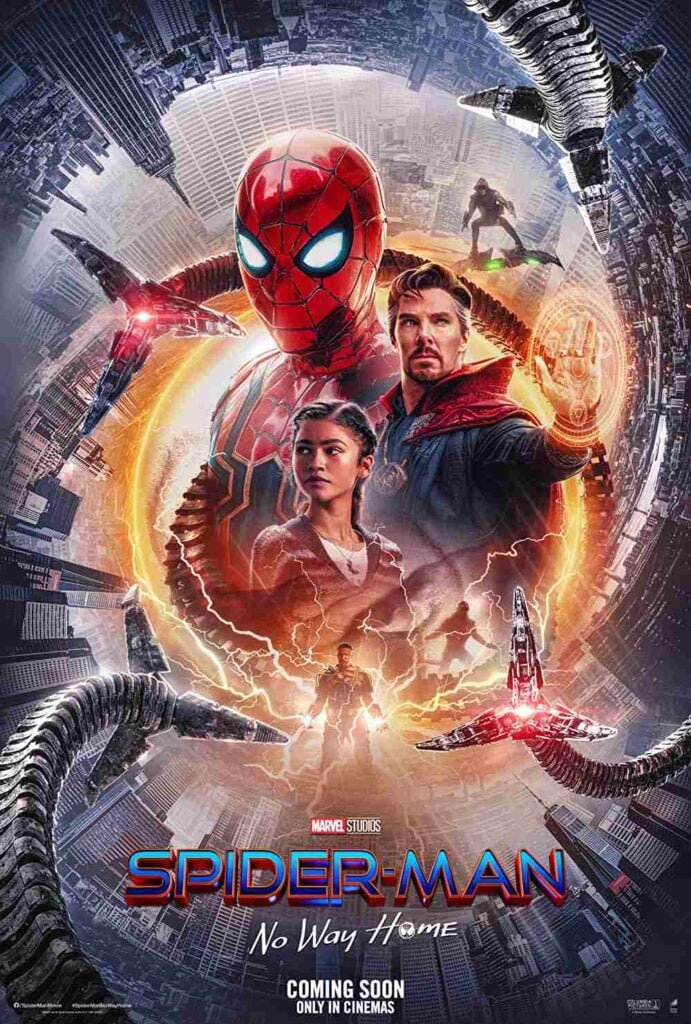 We've got no choice but to include the most anticipated movie of 2021 in our list of Christmas superhero movies to watch.
Directed by Jon Watts, The film brings the right amount of emotions packed with amazing action.
Honestly speaking, I'm speechless after watching this film. Everything from the surprises to the dynamic between Aunty May and Peter, No Way Home is the best Spider-Man movie ever.
This movie undoubtedly shapes up Tom Holland's Spider-Man from being Ironman Junior to the true Peter Parker. Even the emotional scenes Holland pulled off were something you need to watch.
Right from the start, The story drags you into the world of Spider-Man and keeps you on your toes.
No matter what, If you love superhero movies, then this is a must-watch film this Christmas. I'm sure the child inside all of us comes out while watching Spider-Man: No Way Home.
Verdict: A Dream Come True
With this, we've concluded the list of the best superhero movies and tv shows to visit this Christmas.
Richest Superheroes Of All Time (Updated 2021)

Want To Know Who The Richest Superhero Is?
Have fun this Christmas but remember, It takes blood, sweat, and tears for the crew to produce such high-scale, engaging superhero movies, and tv shows. So, Please watch it legally.
Let us know which superhero movie and tv show you watching this Christmas on our Instagram page here.
For more amazing details on your favorite characters/movies, Follow us on Instagram, Facebook, Pinterest, Telegram, and don't forget to share the news with your friends and family.
Subscribe to our free newsletter and get the latest updates delivered to you with a 0% spam score.
Thank you, Yours averagebeing.