Kaguya Shinomiya is one of the anime's funniest characters in recent times and possesses multiple personalities in her inner self. The vice-president of the student council of Shuchiin Academy, Kaguya Shinomiya is a multi-talented genius who can do anything if she sets her mind to it. As she belongs to an elite family, Kaguya looks down on other people and thinks of ways to use them for her gain.
This self-centered girl did not have much social interaction experience before joining the student council. With the progression of the plot, her character began to bloom more. Though she was the story's primary focus, the other characters around her helped her grow a lot.
The Japanese voice actress behind this iconic character has revealed a lot about the show, her views on the character she played, and her struggles with the role as well.
Was portraying this funny but complex titular Kaguya Sama a big challenge for the voice Actor Aoi Koga?
In an interview with ANN, Koga San revealed many things about her and disclosed the most demanding challenge she faced while giving the voice to the cute but complex female protagonist of Kaguya-Sama: Love is War.
While answering the most relatable side of her voiced character's different personalities, Koga San talked a ton about character development, and her favorite part was Kaguya's "adorable and pure side." The voice actor spoke about her character's first impression, where she could not understand Kaguya's true feelings from her heart.
As the series progressed, she began to enjoy Shinomiya San's more expressive nature with meeting new members or characters in the Student Council.
The VA mostly liked the Season 3 version of Kaguya Shinomiya where the character became more feminine. She has no problem being a friend of Miss Shinomiya.
As the interviewer asked about the most challenging part of voicing such a multi-faceted character, she opened up about her struggle with inner monologues.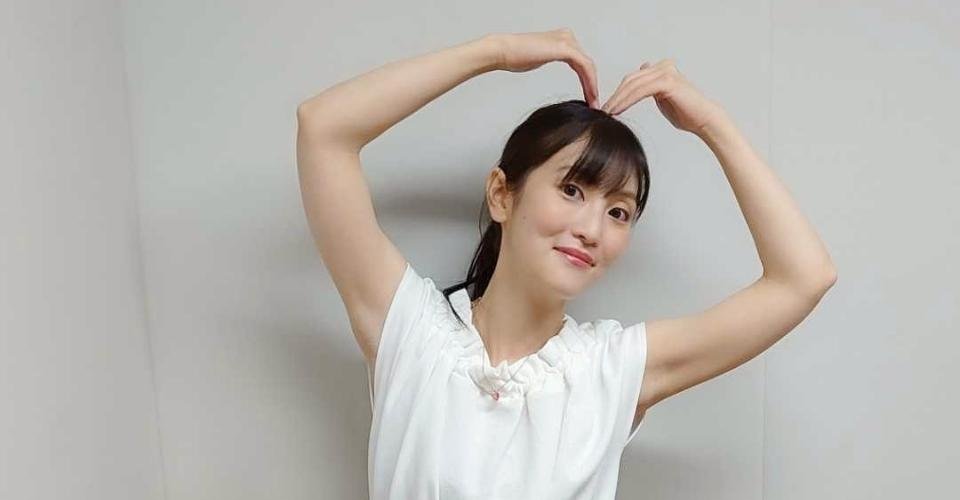 According to her, the most challenging episode was episode 1 of season 1 because there were a lot of inner monologues.
As she confirmed, this was Koga San's first major role, saying, "I haven't had a role where there were this many inner monologues and having to distinguish her thoughts versus her outward demeanor."
Despite being such a difficult character to give voice to, she took it as a "valuable training experience" for a voice actor.
Voicing such complex characters requires vocal elasticity, as the Kaguya has many versions of "Kaguya" within herself. We first saw such characters in Naruto, where Sakura and Ino always had conflicts over Sasuke in their monologues. But that was not as complex as this one.
Though there were difficulties in representing such multi-layered personalities, Koga San assured Kaguya fans that she nurtured each character's personality while giving voice to her character.
We are sure that fans know how her voice acts make this titular character so popular in the Anime World. As she acted in this comedy series, Aoi Koga revealed the funny part of the shooting.
Her conversation and discussion during rehearsal about the narration and expression before recording was a fun experience, as she was able to get knowledge and views from other cast members.
She also talked about how Mr. Aoyama guided all the cast in the narrations of the show. If you didn't know this yet, Mr. Aoyama was the person who gave voice to the narrator of this show from the first episode.
In this interview, Koga San revealed Kaguya's friendship with Hayasaka as she said, "Kind of like a big sister."
When asked if she gets messages from overseas, she revealed, "In Japan, I get messages from people overseas that they love Kaguya-Sama, and I am so lucky to experience the love people all over the world have for the show."
She thanked all the fans and asked them to continue supporting Kaguya-Sama.
Kaguya-sama: Love is War Synopsis
The plot is all about two arrogant teenagers, Miyuki Shirogane and Kaguya Shinomiya, who are not ready to express their true feelings to each other. The first person to confess love will be considered the loser in this War. The long love war has finally ended, with Kaguya and Miyuki going on a date at the school cultural festival in the series' final season. This particular anime deals with teen romance with a high school background. The Japanese series has become popular because it has an unusual psychological aspect to a romcom-themed series.
This interview with Japanese voice actor Aoi Koga has revealed some unknown details of the behind-the-scenes and the cultural process of producing such anime.
Well, What do you think about voicing Kaguya?