Anime and Manga fans are familiar with the nose bleeding after seeing a sexy woman, but what does it mean?
It is not limited to male characters. Sometimes, female characters are also found to be nose bleeding in anime. Basically, Nose-bleed is a way to express sexual excitement by censoring it for underage viewers. A character's nose bleeds when he feels aroused.
Yasuji Tanioka is believed to be the first manga artist who introduced this legendary trend in the early 1970s.
Today, we're here to countdown our top 25 thicc anime girls. Sounds interesting?
Note: These female anime characters are the hottest ones out there. So, I suggest you get a few tissues just in case.
[toc]
#25 Erza Scarlet
Anime: Fairy Tail
Height: 169 cms
Weight: 60 kgs
Age: 19
Nose Bleed Level: 82/100
Erza Scarlet is a beauty with the beast in herself. Ezra is an S-Class Mage of the Fairy Tail Guild and teams up with our protagonist, Natsu.
During Makarov's absence, she even became the 7th Guild Master.
The body stature of our red-head is tall and is very young at her age but possesses a strict personality.
Her magic ability Requip allows her to wear many magic armors. She has an arsenal of different magic suits which makes her the deadliest woman in the Fairy Tail Guild.
Believe me, Every armor is as sexy as hell. Talking about her personality, being a former slave, she has a high intolerance towards injustice.
This is one thing that will concern you if you are going to meet her.
Most members of the Fairy Tail Guild are afraid of her wrath and view her as a demon. Unlike few women, Erza's personality turns upside down when she consumes alcohol.
If you are thinking about proposing to her, just forget about it as she has romantic feelings for her childhood friend, Jellal.
#24 Azusa Hamaoka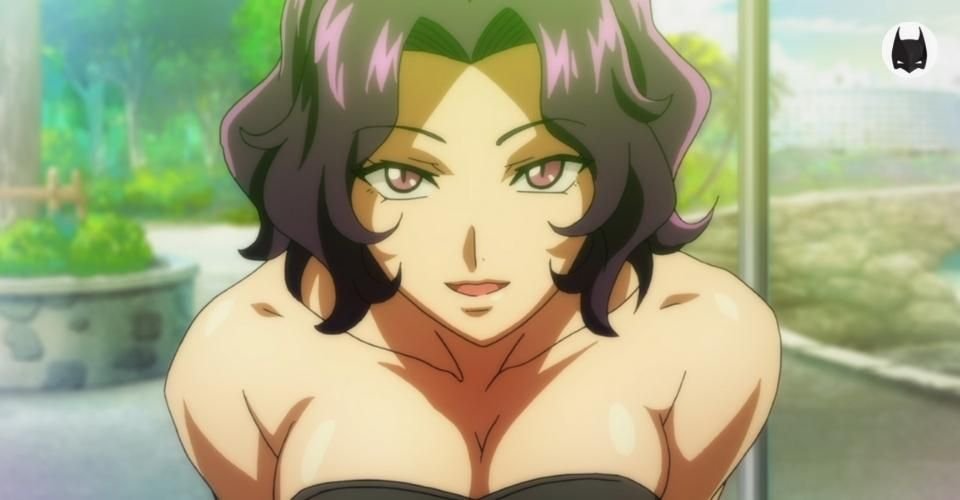 Anime: Grand Blue
Height: 165 cms
Weight: NA
Age: 20
Nose Bleed Level: 89/100
Azusa Hamaoka holds the rank of 24 on our list of thicc anime girls.
She appears as a supporting character of Grand Blue but shines in every moment she appeared in.
As a third-year student at Oumi Women's University, Azusa is also part of the intercollegiate diving club of Izu University.
As one heck of a thicc girl, She has a curvy figure with a pair of big breasts.
The mangakas of Grand Blue Dreaming, Kenji Inoue, and Kimitake Yoshioka have given her a lot of character development.
She possesses a Neko-like cute and extroverted personality. Her attractiveness causes her a lot of unwanted male attention in several scenes in the anime, and she does not shy away from stripping into a bikini.
Her relationship with Iori is also unique. Hamaoka revealed her sexuality and sexual preferences to Iori for the first time.
I can assure you that you'll like our purple-haired girl as there are a lot of skins and bikinis around because Grand Blue is a beach-themed anime.
#23 Ayame Shaga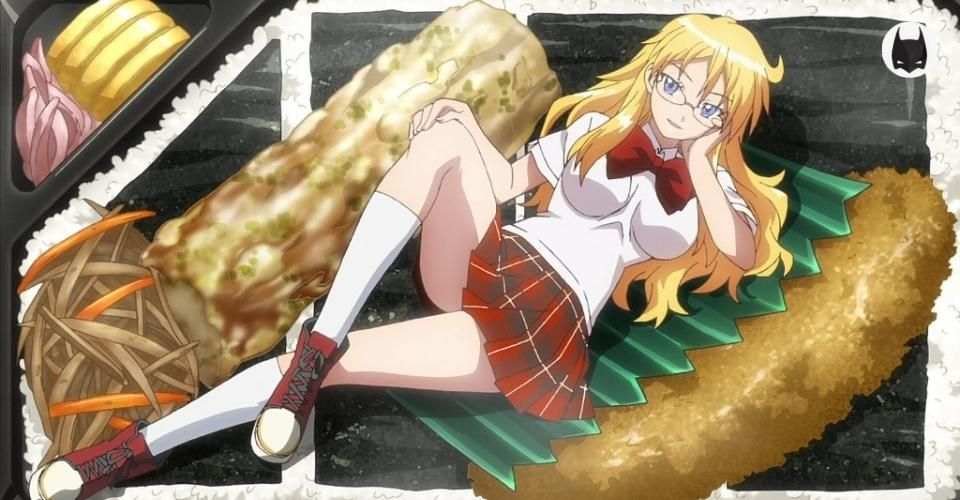 Anime: Ben-To
Height: NA
Weight: NA
Age: 14
Nose Bleed Level: 85/100
If you are fond of blondes, Ayame Shaga from Ben-To is another perfect girl for you.
She is a busty type with huge breasts and a neat shape. Shaga is Yoh Satou's half-Italian cousin who is Ben-To's protagonist and she is a bento brawler like other characters in this anime with the title Beauty by the Lake.
Her signature move is using chopsticks in the Ben-To battle. She loves hanging out with Yoh and Sen.
Though Ayame does not express her true feelings toward our protagonist, her affection towards Yoh is unparallel.
Ben-To anime has many scenes of Shaga pressing her chest against Yoh's back or arm as she has romantic feelings toward her half-cousin.
Oh, Yeah, Stubbornness is also one of her personality traits.
#22 Albedo
Anime: Overlord
Height: 170 cms
Weight: NA
Age: 18 (physically)
Nose Bleed Level: 90/100
Now comes one of the deadliest women on this list who is none other than Albedo from Overlord anime.
Albedo does not represent the human race, but we can't ignore her in terms of thiccness.
She is a succubus, The leader of the Floor Guardians in Nazarick.
Ainz Ooal Gown aka Momonga is Overlord's protagonist and Albedo changed her settings to be madly in love with him before shutting down the game's server.
This caused her to sleep naked with Ainz in his bed, and her succubus gene gives her a massive sex drive.
Albedo looks like a half demoness and half-fallen angel. She has not received a lot of fan service, but her character is absent in the web novel version.
So, her thiccness needs to be celebrated as a manga exclusive character by placing her on this list.
#21 Doctor
Anime: Akudama Drive
Height: 175 cms
Weight: 52 kgs
Age: NA
Nose Bleed Level: 93/100
Doctor's real name is unknown and is the deadliest among all these chicks.
Due to taking multiple lives and performing illegal surgeries, Kansai Government classifies Doctor as an Akudama with 432 years of prison sentence.
If we discuss more of her involvement in the plot, it'll spoil the story. You can easily identify her as a thicc girl with her tall body stature, pink hair, and desirable body shape.
Beware what you desire. Our Akudama girl is a mad medical genius who loves to toy with the lives of others.
She is open to having sex with anyone for her benefit. Her age is also unknown as the beauty modified her own body in the Akudama world.
#20 Busujima Saeko
Anime: Highschool Of The Dead
Height: 174 cms
Weight: 56 kgs
Age: 18
Nose Bleed Level: 90/100
Saeko Busujima is the hottest surviving student at Fujimi High School. She is in her third year and the captain of the Kendo Club.
Her thiccness can be measured fully as High School of Dead is an ecchi anime with a lot of nudity.
Saeko's iconic hairstyle is a triangular fringe at the front of her nose and is quite famous in anime culture.
Our purple-haired girl is taller than average Japanese girls, and her killer figure can literally give anyone a nose bleed.
Despite being quiet and calm in nature, Saeko is extremely skilled with bokken and close combat and is among the most reliable fighters in the group.
The anime also hints at her intimate feelings toward Takashi, and that shatters all our hopes.
#19 Maya Natsume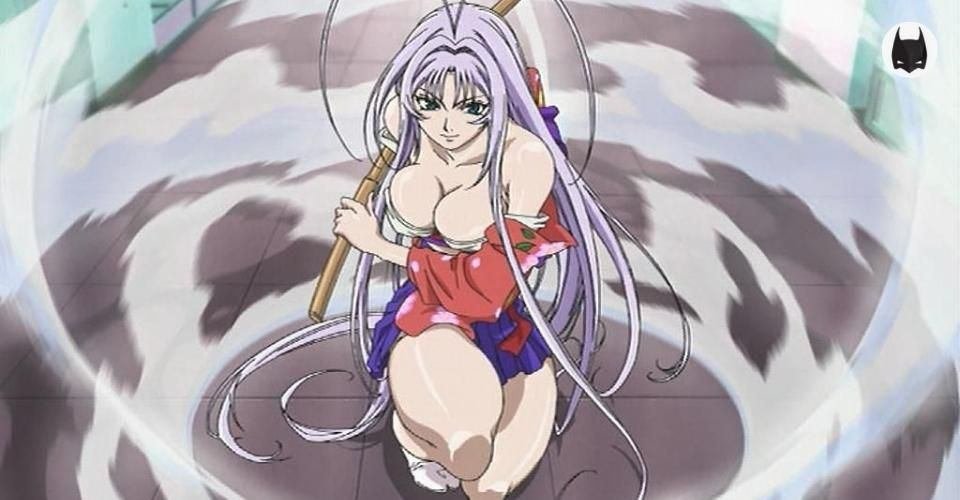 Anime: Tenjho Tenge
Height: 170 cms
Weight: 49 kgs
Age: 17
Nose Bleed Level: 89/100
One of the most prominent characters in Tenjou Tenge is Maya Natsume, The captain of the Juken Club.
Had to say that her character development in the manga version is more intense than in the anime.
Maya is an expert in martial arts, and her beauty is the subject of a probable love triangle in the story. Her body type is a busty one with some killer body curves.
As the older sister of the two Natsume daughters, she is the master of the sword Reiki.
No woman at Toudou Academy can match Natsume's fighting skills and beauty. Her silver hair is well-recognized throughout the academy.
Though there are a lot of fan services in the manga version, anime has censored nudity.
Our silver-haired thicc girl loves to wear revealing dresses, which can cause you an instant nose-bleed.
Even our protagonist Souichirou fell in love with Maya's dynamic, kind and complex personality.
#18 Kohaku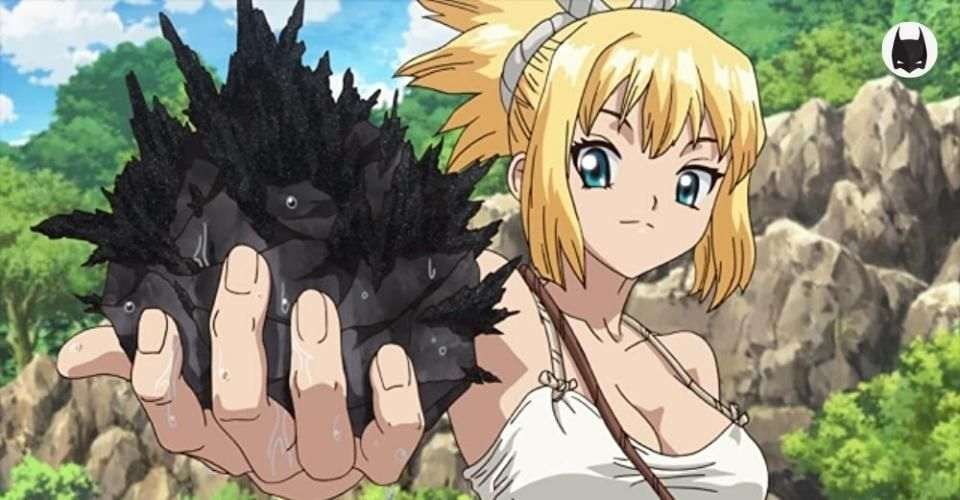 Anime: Dr. Stone
Height: 160 cms
Weight: 52 kgs
Age: 16-27
Nose Bleed Level: 87/100
A science-fiction anime like Dr. Stone is no exception in the case of thiccness.
The young girl named Kohaku represents that part as one of the prominent characters in the anime.
She is no mere human but a descendant of modern humans. Her loyalty only lies with our brilliant protagonist, Senku.
Daughter of Kokuyo somehow represents a mixed heritage of America and Japan. Despite being a kind and caring girl, Kohaku possesses a personality with an impulsive nature and has some anger-management issues.
But her strength and endurance make her vital in the series. Our "Gorilla Girl" is one of the candidates from the recent Anime series, and her thiccness draws a lot of attention from male viewers.
#17 Esdeath
Anime: Akame Ga Kill
Height: 170 cms
Weight: NA
Age: 20-23
Nose Bleed Level: 89/100
Akame Ga Kill has characters with many layers. So, We'll try to explain Esdeath in such a fashion.
Esdeath is the antagonist and also the love interest of the show's protagonist.
Though we all have mixed feelings for Akame Ga Kill's story, No one can deny Esdeath's thickness. The red tattoo of the sign of her Teiguon on her cleavage will surely give you some horny feelings.
Esdeath loves to fight strong opponents and enjoys putting her enemies through great pain. Her manipulative, barbarous nature and lack of empathy for people will surely make you hate her.
As a high-ranking general of the Empire, the leader of the Jaegers is very cruel to Night Raid but was obsessed to be with Tatsumi.
#16 Hana Uzaki
Anime: Uzaki Chan Wants To Hang Out!
Height: 150 cms
Weight: NA
Age: 19
Nose Bleed Level: 89/100
If you are an introvert, you should hang out with Hana Uzaki. Her energetic personality attracts us more than her thiccness.
As the protagonist of Uzaki-chan Wants to Hang Out!, she is the one who makes the show more fun to watch.
Hana is a perfect example of a thicc girl in a light-hearted anime with a bust size of 96 centimetres (J cups).
She is a second-year college student who is always confident and cheerful. With the only goal to prevent her senior Shinichi from loneliness, This girl can do it all.
Moreover, Uzaki chan's popularity is getting bigger than her oversized breasts. Her teasing may irritate Shinichi, but it makes us laugh.
#15 Ikumi Mito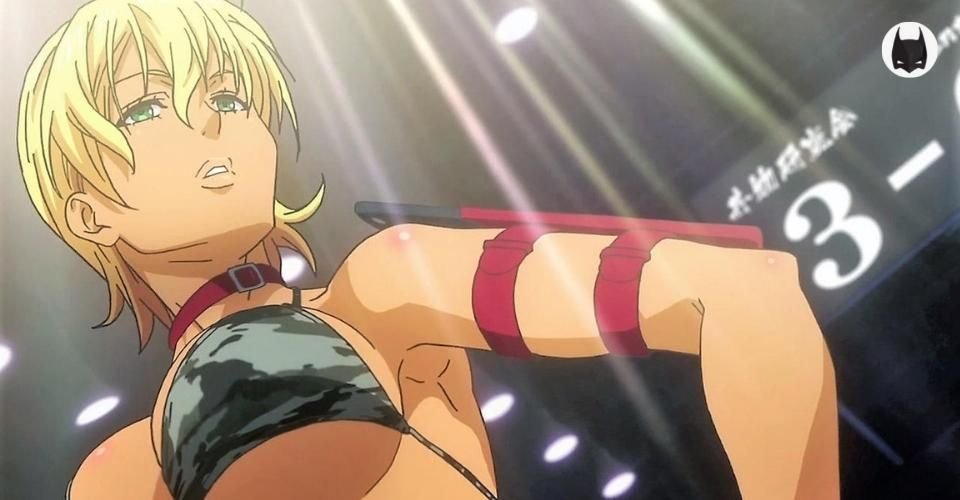 Anime: Food Wars
Height: 163 cms
Weight: NA
Age: 15-25
Nose Bleed Level: 88/100
Food Wars anime has given us a lot of desirable females, but sadly, only two are on our list.
First comes Ikumi Mito, our first dark-skinned woman on this countdown of thicc anime girls.
She is one of the hottest students of the 92nd generation of Tootsuki Culinary Academy. Ikumi's food battle with Yukihira will surely make all of us drool over her.
Ikumi's appearance in her bikini top can give you some lustful thoughts. She is a proud member of the Mito family and didn't like Yukihira at first.
Later, our meat expert became a friend of Soma. Mito had always shown a tough-girl personality to others, but her softer side came out when she tasted Soma's cooking.
Overall, Her thiccness makes her a stand-out character in the series.
#14 Fubuki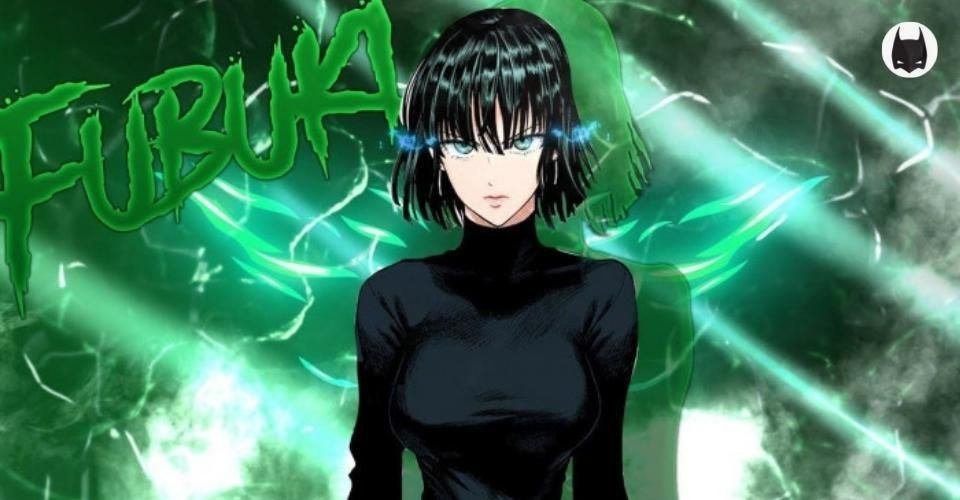 Anime: One Punch Man
Height: 167 cms
Weight: NA
Age: 23
Nose Bleed Level: 88/100
It'll be a shame if we forget to enlist one of the hottest characters from The One Punch Man.
She is none other than Fubuki of Psychic Sisters. Fubuki is a charismatic woman who deeply cares for Blizzard Group members. But she is an egotistic woman on the outside.
Our younger Psychic Sister is ranked 1 in the B-Class superhero group. Unlike her older sister Tatsumaki, she possesses a curvy mature body and is the hottest woman in the One Punch Man universe.
Blizzard of Hell first appeared in the second season of One Punch Man and has already drawn the attention of many fans.
Her personality has begun to evolve after meeting our great baldy hero Saitama, and now our thicc girl, Fubuki is a member of the Saitama's group.
#13 Koyanagi Hanako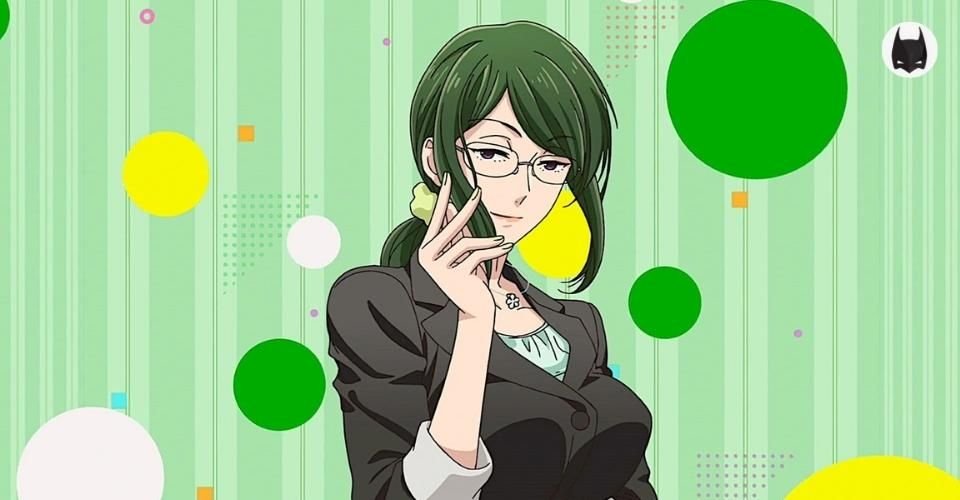 Anime: Wotaku ni Koi wa Muzukashii
Height: 167 cms
Weight: NA
Age: 27
Nose Bleed Level: 88/100
The surprise character on our list is Hanako Koyanagi from Wotakoi: Love is Hard for Otaku.
She is one of the prominent side characters in the anime and brings a naughty charm into the story every time.
Hanako possesses a perfect feminine figure with wide hips, and large breasts and is the hottest girl in the office.
You just need to be an otaku to impress her as she is obsessed with dramas and stage theatres. Her favourite genre in manga and anime is Boys Love, or you may call it yaoi.
Our thicc anime girl, Hanako a strict professional, and hardworking employee in the office. But in public, She's a woman of short temper, who is quite panicky and is very drawn to perverted jokes.
Overall, we can assure you that Koyanagi brings laughter to the series, and you'll like her.
#12 Mount Lady
Anime: My Hero Academia
Height: 162 cms (Normal Form). 2062 cms (Transformed)
Weight: NA
Age: 22-24
Nose Bleed Level: 90/100
My Hero Academia has given a large number of heroes and Yu Takeyama, a.k.a Mount Lady, is one of them.
As a major supporting character in the series, her appearances have significant meaning.
She is the tallest but not the strongest on our list.
The hard part is that Takeyama is in the Hero Business for fame and attention. She does not hesitate to use her sex appeal, and her body to gain popularity and fanservice.
Even the media in My Hero Academia universe calls her "The World's Next Hottest Hero".
Her skintight bodysuit can easily give nose bleed to anyone. Now the anime is far behind the manga's story, but fans cannot ignore her involvement with the plot.
Mount Lady's current ranking is 23rd on the pro hero list and right now, In the manga version, She has done some incredible things that can spoil the story if we discuss it here.
#11 Lucy Heartfilia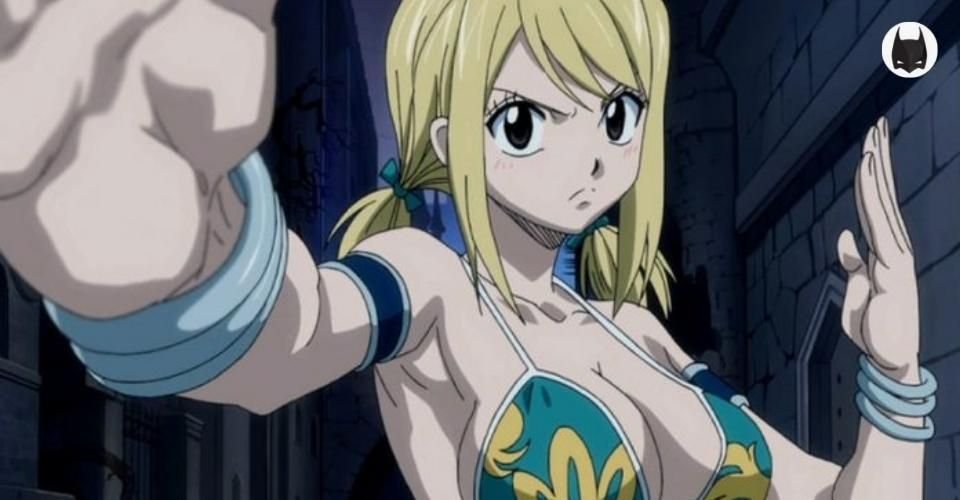 Anime: Fairy Tail
Height: 165 cms
Weight: 47 kgs
Age: 17
Nose Bleed Level: 91/100
Our 11th member on our list of thicc anime girls is Lucy Heartfilia from the Fairy Tail.
This anime focuses on Lucy's adventures after escaping her lavish lifestyle.
Lucy joined the Fairy Tail guild as a mage and became an important member. She practices a rare kind of magic which is known as Stellar Spirit magic.
Her charming and heartwarming personality will attract you, and she always stays loyal to her friends. The anime does not escape sexualizing Lucy as she ends up topless in almost all the major fight scenes.
You can easily point out, as she is the fair-skinned best thicc girl in the whole series, and our Heartfilia member does not shy away from providing services to the fans.
So, Otakus, We have nothing to complain about her thiccness.
#10 Jabami Yumeko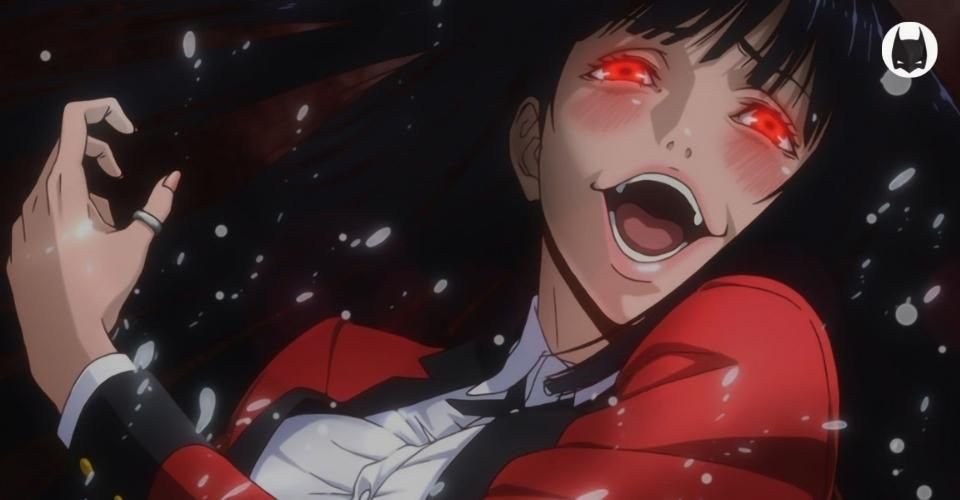 Anime: Kakegurui
Height: 166 cms
Weight: NA
Age: 16-17
Nose Bleed Level: 90/100
Without mentioning Yumeko, our list will miss the essence of thiccness.
Honestly, We did not expect Yumeko Jabami to be such a dynamic and unpredictable character in the Kakegurui.
Everything about her, from her appearance to her game moves, makes us fall for her.
Jabami's glowing red eyes can break all your resistance. She is the "Kakegurui," who finds pleasure in taking risks.
Beware as her beauty may trick you, but she has a gambling addiction. Her obsession with gambling had brought a revolution to Hyakkaou Private Academy.
Our red-eyed girl is the sole protagonist of the show and outclasses all the characters in this anime. Though Kakegurui does not fall under the ecchi genre, she has a large fan base.
#09 Nakiri Erina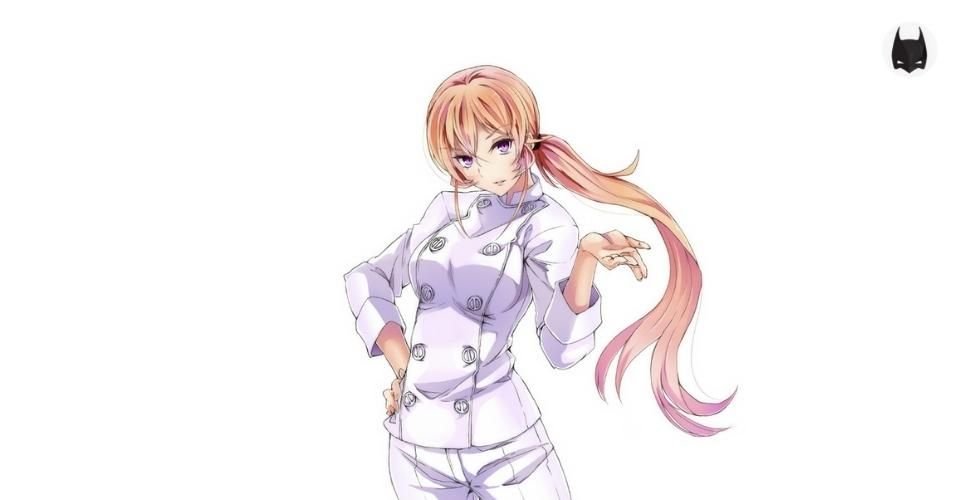 Anime: Food Wars
Height: 162 cms
Weight: NA
Age: 15-16
Nose Bleed Level: 93/100
Another Food Wars girl on this list is Erina Nakiri, also referred to as "God's Tongue".
She is the female protagonist and the main rival of Yukihira. In the beginning, Erina looked down upon the ordinary cooks of the Tootsuki Culinary Academy. This attitude of hers caused her rivalry with Soma.
Our young Nakiri was shown as an arrogant and ruthless girl, but she does not leave her friends behind. After meeting Yukihira, her personality starts changing like in every other romantic anime.
According to fans, her chest size is 88 cm, which can easily cause you a lot of nose bleed.
Food Wars anime has a bunch of fan services every season, and the character evolution of God's Tongue is most note-worthy. She rises from her traumatic past to be the best cook in the whole of Japan.
#08 Yoruichi Shihōin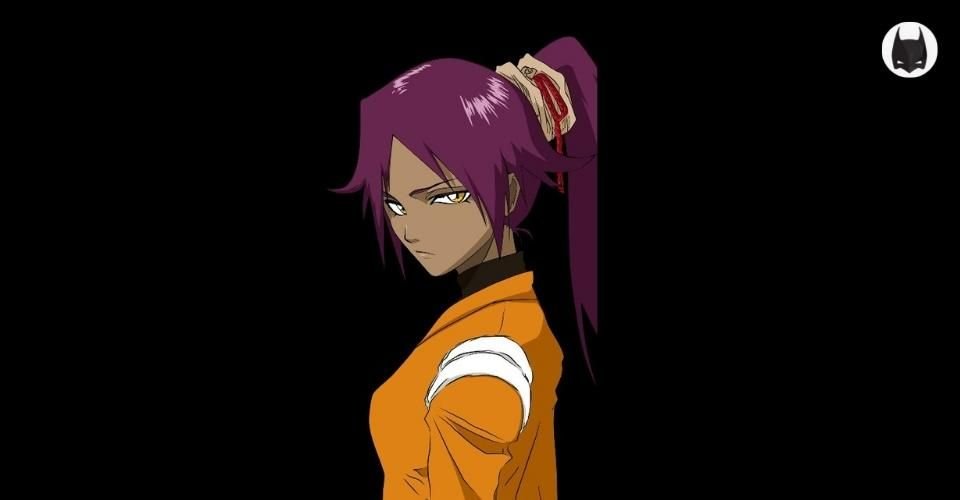 Anime: Bleach
Height: 156 cms
Weight: 42 kgs
Age: NA
Nose Bleed Level: 89/100
Our 8th thicc girl on the list is the catgirl of Bleach, Yoruichi Shihōin.
She has a vast knowledge of the Soul Society and does not care about her noble background or honorific suffixes.
Our former captain of the Second Division of the Gotei 13 loves to tease Ichigo, the protagonist of Bleach, by standing naked in front of him.
The unique aspect of her appearance is her dark skin, which is rare in the anime, and her golden eyes can make you kneel. She possesses a very attractive figure which makes Ichigo feel uneasy every time he sees her naked.
As the Princess of the Shihōin Clan, everyone respects her in the Soul Society, and is also one of the strongest characters in the Bleach series.
Her relationship status is still unknown, but there is no lack of admirers of her beauty from both genders.
#07 Ino Yamanaka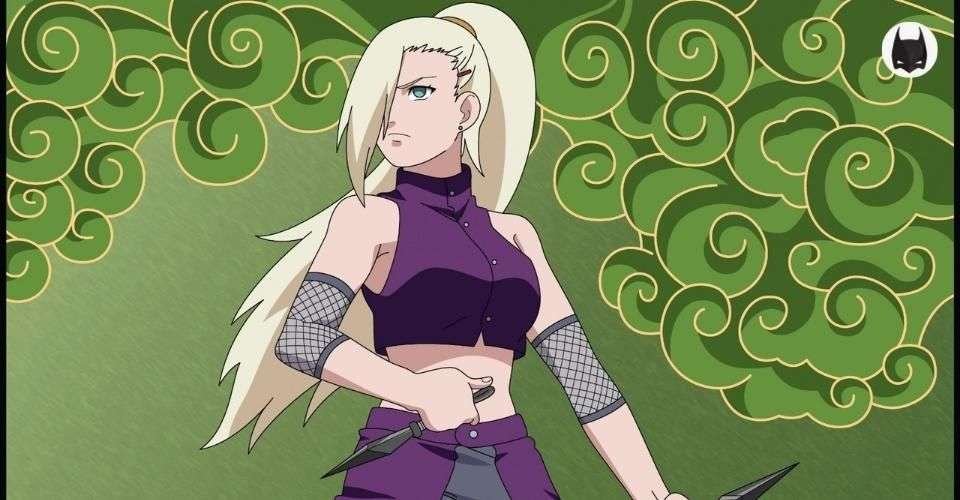 Anime: Naruto Series
Height: 162.2 cms
Weight: 46 kgs
Age: 17
Nose Bleed Level: 88/100
We all know about Ino from Naruto, but we'll discuss the later version of her from Boruto M.
Ino is the daughter of the head of the Yamanaka clan, and her thiccness is not easy to ignore.
Her role is lesser in the series than Sakura's and stays as an underdeveloped character. As a Jōnin-level kunoichi of Konohagakure, our youngest Yamanaka clan member is a master of Sensory Ninjutsu and an important member of Team Asuma.
Ino's popularity is no less as she is in the Top 30 in all Seven Naruto Popularity Polls.
Her look is second best after Hinata. Ino's structure will give you the feeling of thiccness as she wears more revealing clothes than any character in Konoha. Though she was more confident about winning Sasuke's heart, she eventually got defeated in the war of love with Sakura.
Our flower girl from the Boruto series is the sexiest version of all.
#06 Mizuho Kazami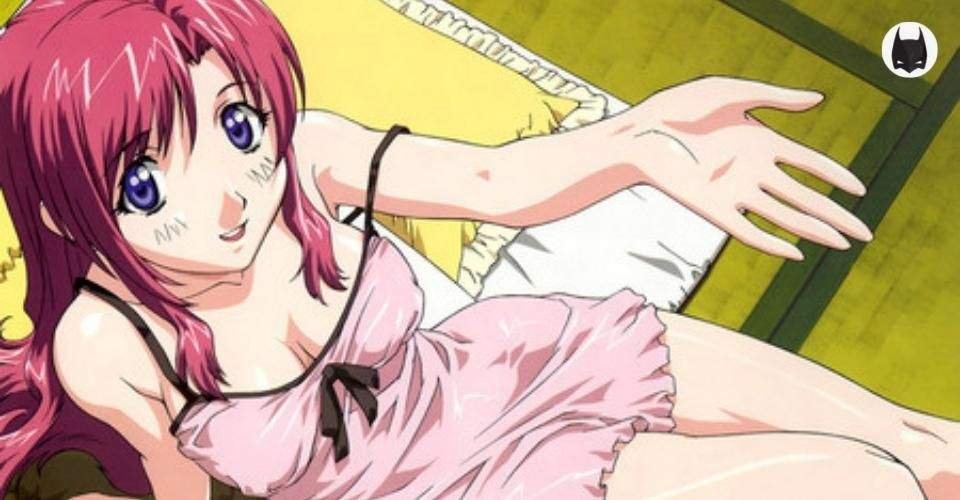 Anime: Please Teacher!
Height: 170 cms
Weight: NA
Age: 23
Nose Bleed Level: 89/100
During our school days, we all had a crush on our teachers. But what if it becomes true. Miss Mizuho Kazami just does that with his student, Kei.
This anime falls under the taboo genre, but the plot is quite good.
Mizuho's beauty is unexplainable as she possesses long hot red hair, purple eyes, and large breasts.
Kei's relationship started with his teacher by watching her naked for the first time. But Mizuho is no ordinary teacher as she is an alien who is also a resident observer for the Galaxy Federation.
Mizuho's calm and kind personality attracted Kei as he was having lots of issues because of his strange illness. Kei's beloved teacher gave him the comfort he needed. But, we have a bit of sad news for you if you are keeping your hopes high.
Mizuho and her student Kei are married secretly in the anime. To put it simply, Kei's attraction to his thicc teacher is a sexual one.
Right, Before going to our top 5 thicc anime girls, Take a tissue break.
Is it done?
#05 Rangiku Matsumoto
Anime: Bleach
Height: 172 cms
Weight: 57 kgs
Age: NA
Nose Bleed Level: 93/100
One last character from Bleach who has made into this list is Rangiku Matsumoto, The lieutenant of the 10th Division of the Gotei 13.
She is a kind of poster girl for Bleach, and her character is also an underdeveloped one.
Our sexiest lieutenant is the thickest character in the whole Bleach series, and her cleavage is superior to others.
But she always complains about her large breast. As a free-spirited person, she has a charm that makes scenes more comedic. Rangiku has another side to her personality as she sometimes gives proper advice to Tōshirō, The youngest captain of the Gotei 13.
Despite having a warm and charming personality, her past was very tragic, and she becomes extremely serious when the tension rises.
Without her, Bleach would have become boring for the thicc anime girl lovers.
#04 Rias Gremory
Anime: High School DxD
Height: 172 cms
Weight: 58 kgs
Age: 19
Nose Bleed Level: 95/100
High School DXD fans do not need any introduction about Rias Gremory who is one of the top-ranked thicc of anime girls of all time.
She is a complete ecchi character and does not disappoint your expectations in the slightest. Rias is a 12th-grade student and the hottest girl in the academy. We, humans, are all out of her league as she comes from a noble family of pure devils.
She represents the house of Gremory, and her nickname is "Crimson Ruin Princess." Even her powers and abilities are limitless.
Disappointment comes to us when we see her pure love for Issei. Though this Anime is from the harem genre, she stands top among all the hot chicks.
Our devil princess gives her fans a lot of services by revealing her large naked breasts several times in the whole series, and there is nothing you can do to win her over.
#03 Tsunade Senju
Anime: Naruto
Height: 163.1 cms
Weight: 48.9 kgs
Age: 50+
Nose Bleed Level: 95/100
Without Tsunade, our list will never stand out. Naruto is a popular series and Tsunade plays a motherly role in building Naruto's character.
Tsunade, a.k.a the Fifth Hokage, was the longest-serving Hokage in the series, and her sad love life will surely create a pain in your heart.
According to his fellow legendary Sannin, Jiraiya, Tsunade's large breasts are 106 centimetres.
Speaking of Jiraiya, Here are few romance anime that'll introduce you to love life.
15 Best Completed Romance Anime To Watch With Your Loved Ones

You Might Be Interested In
As for her beauty, she is considered to be the most beautiful kunoichi in the Naruto world.
In the Shippuden, The fifth Hokage is over fifty years old but looks like a twenty years old girl by using a unique transformation Jutsu. So, we are justified in putting her on our list.
Naruto's granny was not only a thicc woman but also the best medical ninja in the entire Konoha. In my view, there is one more character from Naruto who is just as thicc if not a bit more than Granny Tsunade.
#02 Samui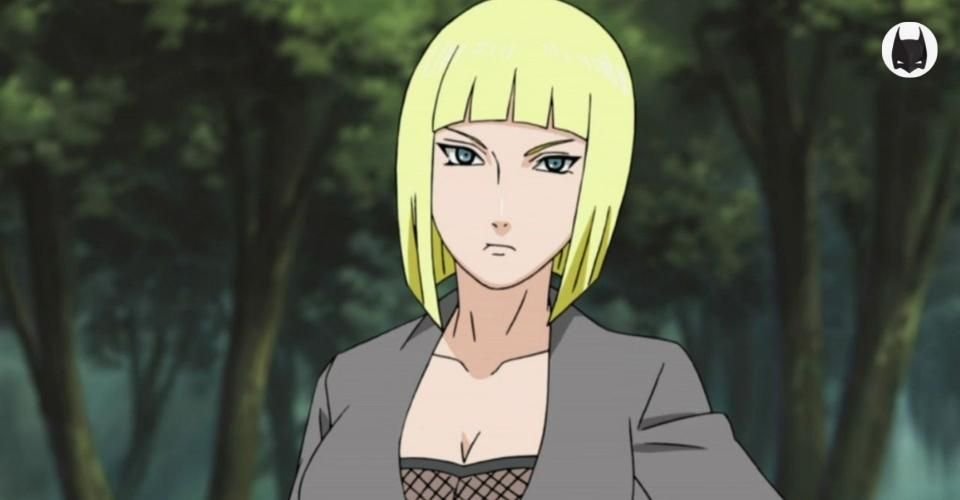 Anime: Naruto
Height: 168 cms
Weight: 52.1 kgs
Age: 29
Nose Bleed Level: 98/100
Here comes the sexiest woman in the entire Naruto series.
She is none other than Samui, a kunoichi, and the leader of Team Samui.
From a first look, We can sense consider her personality a silent and reserved type. She is also a very responsible woman, as Fourth Raikage considers her a capable kunoichi.
Our Jōnin class ninja's massive cleavage will surely attract your eyes, and you can't disagree with her sexiness.
Her fighting skills are unique as well as she uses Kenjutsu. Though critics consider her appearance for visual pleasure, she does not appear extensively in the series.
Her role in the Ninja War was not much. Samui's skills were nothing compared with other strong ninjas.
So, she stands top on this list of Thicc because she is the pure example of a thicc girl, but not as powerful as Tsunade.
#01 Shiraki Meiko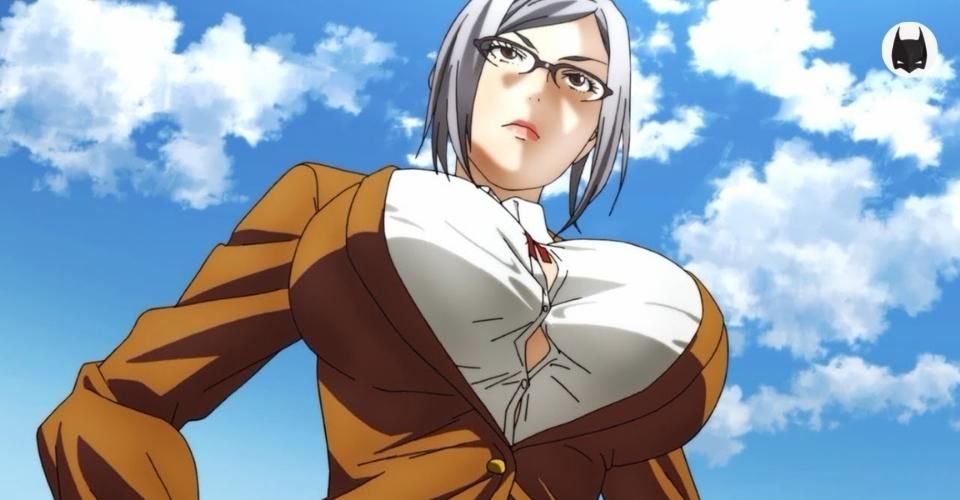 Anime: Prison School
Height: 180 cms
Weight: NA
Age: 17-18
Nose Bleed Level: 99/100
Our winner of this list of the best thicc anime girls is none other than Prison School's Meiko Shiraki, whose thickness is leagues beyond all others in this countdown.
Prison School gave a lot of fan service, and she was right at the centre of it.
Meiko's character is portrayed as a confident and obedient companion to Mari, The most popular student in the school. I'm sure this girl's revealed cleavage will give you a vibe of hentai. 
Even her strength in the entire school has no match as the boys struggle against her. Meiko's role in the anime is the Vice President of the underground student council, and she roams the school in the most revealing uniform.
Now, boys will be a little sad, as she loves to torture captive boys, and she is regarded as a man-hater.
Her image is more popular than her name and the anime amongst fans. In my opinion, she is the pure definition of how a thicc anime girl should look like.
I know, We've missed a few beautiful women and if I write more, I would start nose bleeding as well. But here's an additional list of these cuties to drool over.
Honourable Mentions
Boa Hancock from One Piece
Alice from Food Wars! Shokugeki no Soma
Elizabeth and Diane from The Seven Deadly Sins
Vanessa, Noelle from Black Clover
Angels from Heaven's Lost Property
Ikaros from Redo of Healer
Akira Todo from World's End Haren
I hope that you all agree with our list of thicc anime girls and let us know your waifu on our Instagram handle here.
That's all for today folks and see you again with another interesting topic. Until then, Keep visiting averagebeing.com for more awesome anime content.