If you are someone like me, who always gets lost in these terms, or someone who has recently stepped into the world of anime, Dandere is a way of categorizing an anime character who is shy and quiet most of the time.
Yes, A socially awkward being.
While you might misunderstand them for being unemotional, they are calculating what to speak and what not to speak. People of these types want to be on the safe side of a conversation.
However, If a dandere gets close to someone, they become very comfortable and bring out their sweet, innocent and bubbly self.
If you are still confused about what Dandere means, then go at the explanation below.
The word "dan" comes from "danmari," meaning "keeping silent, silence," while the word "dere" comes from "deredere," meaning "being lovestruck."
To put it in simple words, Dandere is an English word adopted from Japanese with no modifications, making Dandere a loanword.
So, let's dive right into the list of top 15 Dandere anime girls who are too adorable to watch.
[toc]
#15 Yukika Amami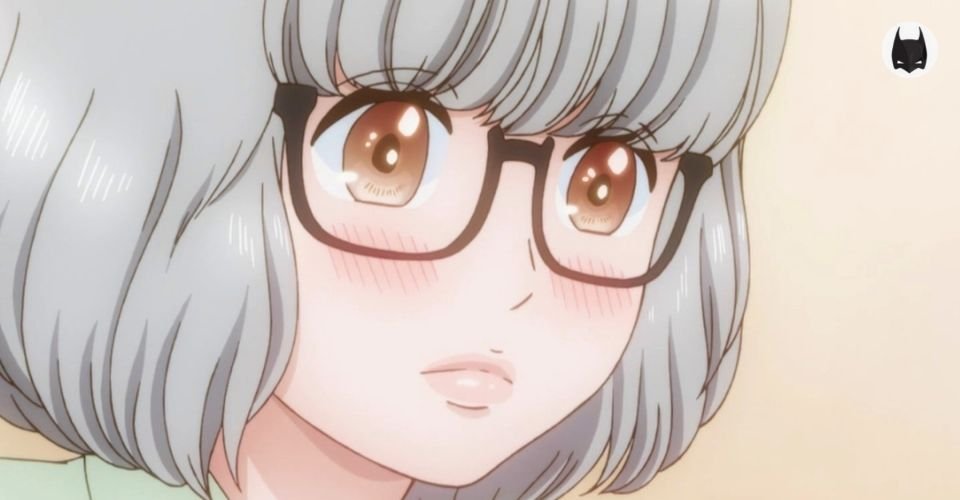 Anime: My Love Story!!
Height: 145 cm (4 ft. 76 in)
Weight: 38 kg (83.8 lbs) (Not Official)
Age: 15 – 16
Shy Meter: 76/100
Yukika Amami was in the cherry class of kindergarten with Takeo Gouda and Makoto Sunakawa. She fell for Sunakawa in her kindergarten days after getting saved by him in a dodgeball game.
She has been stalking Sunakawa for a decade, even anonymously sending chocolates on Valentine's Day. But after getting confronted by Takeo and getting help from him, she was finally able to approach Sunakawa.
Amami is shy, timid, and delicate, which is why scaring her isn't that hard. So, It's understandable why she always gets so startled by Takeo every time.
Fans often overlook Yukika Amami as a dandere. To someone who has watched My Love Story, admires her dandere-ism.
#14 Lisa Mishima
Anime: Terror in Resonance
Height: N/A
Weight: N/A
Age: 23
Shy Meter: 63/100
You are easy prey for the bullies if you are introverted and don't fight back, and Lisa Mishima is just like that. She is shy and quiet most of the time, keeping everything to herself. On top of that, her clumsiness gives the bullies another way to pick on her.
Her clumsiness might seem all cute, but while working with Nine and Twelve, she used to burn and drop food, which was fine until she accidentally set off detonators.
Now that's what you call a killer charm. Literally…!
Note: Nine and Twelve are humans. I can't say more because it would spoil quite a lot if you haven't watched Zankyou no Terror.
#13 Anri Sonohara
Anime: Durarara!!
Height: 152 cm ( 4ft. 99 in)
Weight: 43 kg (94.8 lbs) (Not Official)
Age: 15 – 16
Shy Meter: 62/100
Anri Sonohara had a rough childhood. Losing both of her parents in front of her eyes and witnessing the bloodshed made Sonohara withdraw from the world as we see it.
Even when she's been bullied, she yields instead of standing against them. Unwanted attention is the last thing she wants, but thanks to her sleek figure and good proportions, she gains attention, mostly from males.
Let me guess. You have pictured her as a frail, shy girl who couldn't defend herself, right?
But that's where she wins. She carries a demonic blade named Saika, which can control anyone who gets cut by it. If not for her caring and compassionate self, she would have lost humanity a long time ago.
Thanks to her intelligence, she hides that side very well.
With all that said, her timid and introverted personality makes Anri Sonohara a great dandere. A physically strong dandere who can stand their ground is always appreciated.
#12 Hina Kubota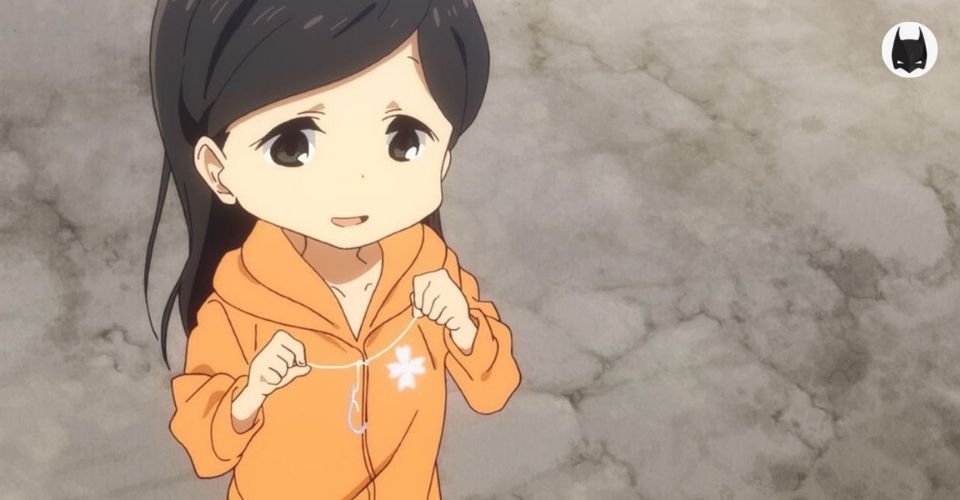 Anime: Barakamon
Height: N/A
Weight: N/A
Age: 7
Shy Meter: 78/100
Fragile is an understatement to describe her level of shyness. It's normal for a child to cry if they are overwhelmed by a stranger, but howling when you are really happy, means you are incredible at being shy.
Hina Kubota is the friend of Naru Kotoishi. Like any other dandere, she is very well behaved and comfortable when she gets close to someone. Eventually, she became close to Sei Handa and began to hang out with him along with her close friend Naru.
If you had a look at her age, Hina Kabuto is the youngest dandere on this list.
#11 Sawako Kuronuma
Anime: Kimi ni Todoke: From Me to You
Height: 158 cm (5 ft. 184 in)
Weight: 44 kg (97 lbs)
Age: 15 – 17
Shy Meter: 70/100
Sawako Kuronuma is a ray of sunshine. She is warm at heart and gives her absolute best at anything she does. However, her modest and shy personality has led to a misconception of her resemblance to a horror movie character Sadako.
Though she continued to ignore the resemblance, it soon piled up, and she was quickly called Sadako throughout the school.
Sawako Kuronuma is a dandere from head to toe. A classic one at that.
Thanks to Kazehaya, she was again able to open herself to her classmates and made quite a lot of friends. All these years, if she just had corrected the first few people about her name, she would have made many more friends.
"A diamond is a chunk of coal that did well under pressure." - Henry Kissinger.
Sawako Kuronuma is a diamond indeed.
#10 Rikka Takanashi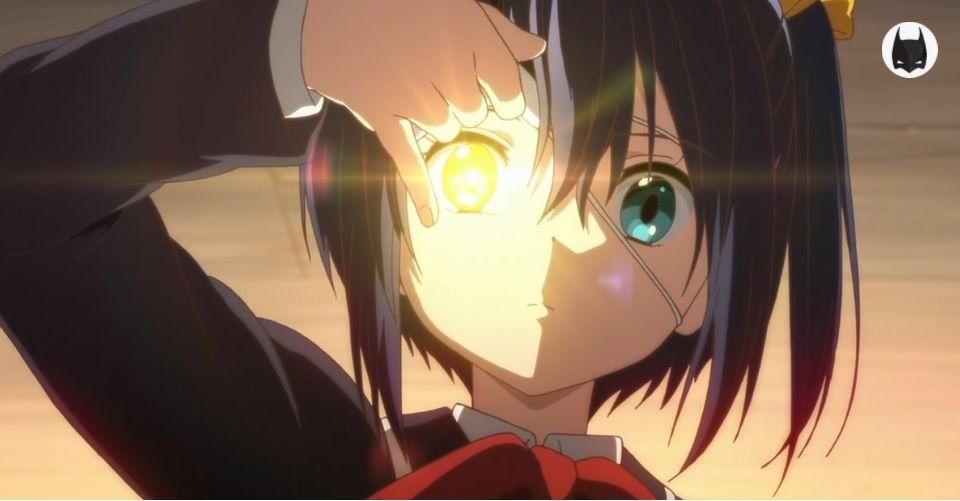 Anime: Love, Chunibyo & Other Delusions!
Height: 150 cm (4 ft. 92 in)
Weight: 47 kg (103.62 lbs)
Age: 15 – 17
Shy Meter: 60/100
Rikka Takanashi is the most entertaining dandere out there.
How?
She is a chuunibyou.
So, What is a chuunibyou, you ask?
Chuunibyou is someone who has delusions, but grand ones. In desperation to stand out, they often convince themselves of having secret powers.
She believes that her right eye has the power of darkness and calls it a Wicked eye. In addition to that, She wears an eye patch to seal that power. In reality, it's just a coloured contact lens—such cute tantrums.
Despite her belief in having superpowers, she is clumsy, poor in her studies, and always on her toes around strangers. Besides that, she doesn't have many friends.
The only person she is attached to is Yuuta Togashi, the one who inspired Rikka to be a chuunibyou. Oh…You guessed it right, Yuuta is a former chuunibyou. Naturally, Rikka is close to another chuunibyou named Sanae Dekomori.
#9 Miku Nakano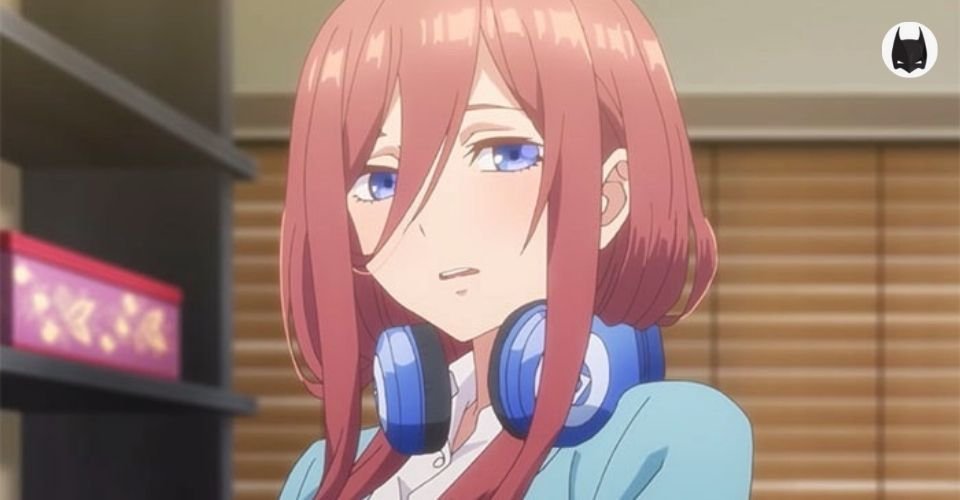 Anime: The Quintessential Quintuplets
Height: 159 cm (5 ft. 22 in) – 165 cm (5 ft. 41 in)
Weight: 49 kg (108 lbs) – 50 kg (110 lbs)
Age: 17-22
Shy Meter: 81/100
Miku Nakano is shy, reserved, has low self-esteem, and is often seen to see things in a negative light. She is the third sister of the Nakano Quintuplets and is the smartest among the quintuplets but the weakest when it comes to physical capabilities.
Ironically, Miku's strongest subject in school is Social Studies.
While she is a dandere in every way, when needed, she is quite capable of standing up for herself and can be obsessive at times. That's a strong dandere right there whom you can't mess with.
Miku Nakano is also obsessed with the Sengoku Period's generals, so much so that she applies their principles in real life.
Fun Fact: Miku Nakano is voiced by the actor of the same first name, Miku Itou. It's Miku voicing Miku.
#8 Izumi Sakurai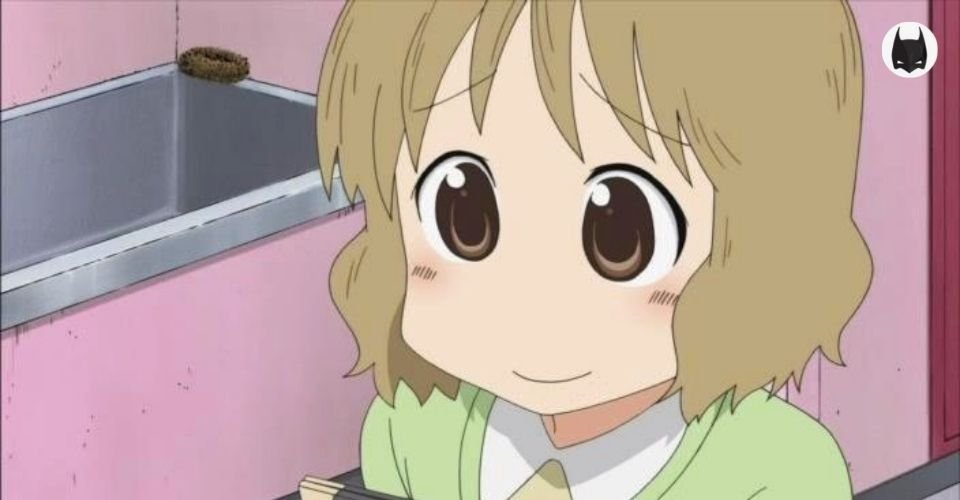 Anime: Nichijou – My Ordinary Life
Height: N/A
Weight: N/A
Age: 24
Shy Meter: 85/100
Izumi Sakurai might be flawless when you look at her as a dandere, but as a teacher and a school counsellor, she might not be the perfect fit.
For someone who gets flustered so easily, it'll be hard to discipline students, and that seems to be the case here.
She's so polite that you can always hear her say "gomenasai" which means "I'm sorry" in Japanese. She apologizes even when it's not her fault.
What makes her a perfect dandere is her shy and anxious personality. The only person she's comfortable around is her younger brother Makoto.
#7 Rum
Anime: Shadows House
Height: 140 cm (4 ft. 6 in) (Not Official)
Weight: 30 kg (66.14 lbs) (Not Official)
Age: 11
Shy Meter: 86/100
From miles away, you can tell that Rum is a dandere. A perfect dandere. So perfect that you can mistake her for a mute.
While working as a "Living Doll," she barely talked with the shadow named Shirley she took care of. The only person she had a proper chat with was her index finger with a bow on it, and she has even named it Rummy.
I know, I know, it's not a person, but to her, Rummy is a real person.
Besides being a tortoise in a shell, Rum has an impressive photogenic memory.
With a very timid, lonely, and insecure personality, Rum has made her way past many dandere to become a fan favorite in a short amount of time.
#6 Tsukimi Kurashita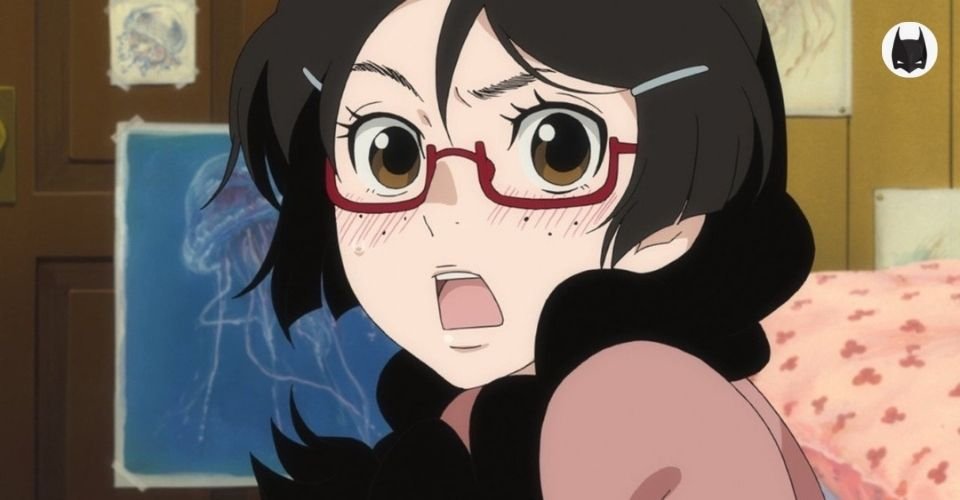 Anime: Princess Jellyfish
Height: N/A
Weight: N/A
Age: 18-19
Shy Meter: 82/100
Residing in an apartment with fellow otakus, Tsukimi Kurashita is known for her immense love for jellyfish and obsession, you might say.
She has a pet jellyfish named Clara, a spotted jellyfish to be specific.
Though she dreams of becoming a professional illustrator, her extremely low self-esteem and inability to have a proper social-interaction stand in her way. Bring in a stylish person, and she'll petrify instantly, not to mention her nervousness around males.
However, when it comes to the residents, she is one of the most kind-hearted and welcoming people ever. Ask her to help, and she'll do it. No questions asked.
I only wish asking for help was this easy.
Everything begins to change bit by bit when she comes across Kuranosuke Koibuchi, a cross-dresser. Not only did she get close to a boy for the first time, but it was also Kuranosuke who showed Tsukimi her beautiful self with a makeover. Overall, Tsukimi is a dandere at heart.
Before diving into our top 5 shy dandere anime girls, Have a look at the 15 best-completed romance anime that you can watch right now and save it for later because this is tailored specifically for you.
15 Best Completed Romance Anime To Watch With Your Loved Ones

Hate Cliffhangers? Read This
#5 Grey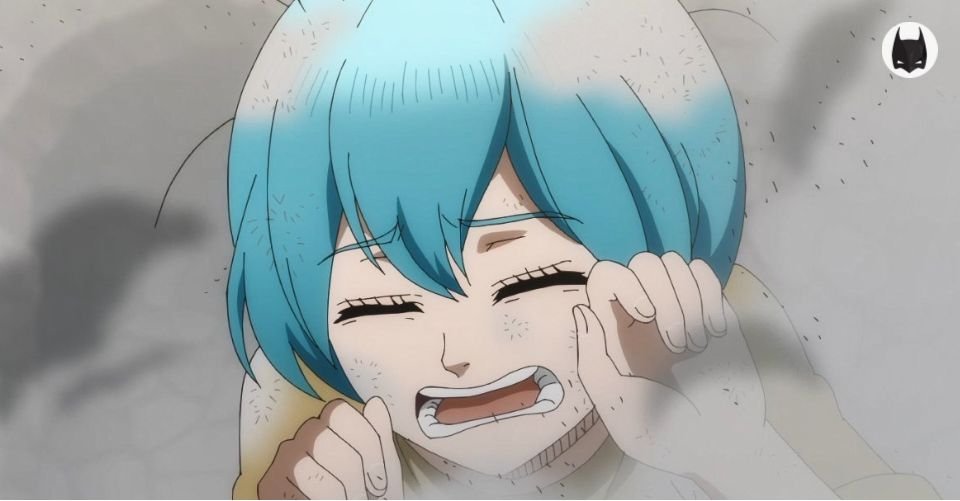 Anime: Black Clover
Height: 159 cm (5 ft. 22 in)
Weight: 49 kg (108 lbs) (Not Official)
Age: 24 – 25
Shy Meter: 89/100
Grey is one of the most surprising revelations in anime. From the very beginning, Grey took the appearance of a huge bear-like figure, even though her gender was thought to be male.
When she revealed herself as a girl, she asked Charmy and Gauche to not look at her, as she might die out of embarrassment. She's not your regular dandere and is in a completely different league when it comes to shyness.
Grey is kind-hearted and a bit naive just like any other dandere out there, but here comes the fun part. For a dandere like her, there couldn't have been a better power than transformation magic.
There's no doubt that she is the reincarnation of a Touch-Me-Not Plant.
#4 Megumi Tadokoro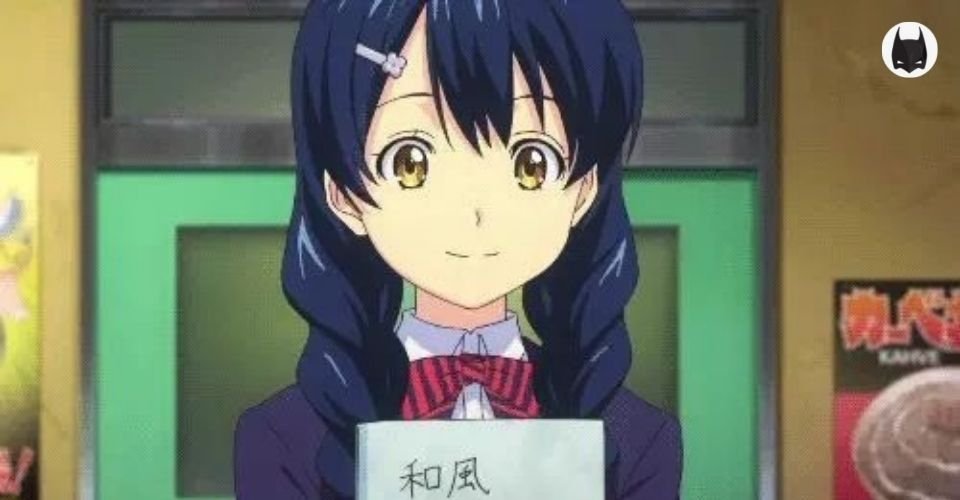 Anime: Food Wars! Shokugeki no Soma
Height: 154 cm ( 5ft. 05 in)
Weight: 44 kg (97 lbs) (Not Official)
Age: 15 – 25
Shy Meter: 75/100
Megumi Tadokoro is everything an ideal dandere would have. She is shy, thoughtful, and honest. Politeness is in her DNA, and to add a cherry on top, she is clumsy. Gaining that extra kawaii factor to her.
However, her fear of crowds (demophobia) has held her back on many occasions. Coming from a humble background, Megumi joined the prestigious Tōtsuki Culinary Academy to become a chef and make her family proud.
Low in self-confidence, Megumi faced numerous challenges in the academy until she met Souma Yukihira. Working with him on assignments helped Megumi to overcome her low self-confidence. But, her nervousness and clumsiness remained the same, which is rather cute than a huge problem.
She is the current member of the Elite Ten Council, and she occupies the 10th seat in it.
A dandere in and out, Megumi Tadokoro is too adorable to watch. She'll make you say "kawaii neeee…"
#3 Sumi Sakurasawa
Anime: Rent-a-Girlfriend
Height: 156 cm (5 ft. 12 in)
Weight: 45 kg (99.2 lbs) (Not Official)
Age: 19
Shy Meter: 90/100
Introverted doesn't begin to describe Sumi Sakurasawa. Within the first few seconds of a conversation with her, you'll know straight away that she's a social giraffe.
Her way of speaking and her tone is just like Hinata Hyuuga's but to the extreme.
Do you need more reasons to prove that she is a precious dandere?
It's impossible to win against her in the staring challenge. One cannot handle that much cuteness.
With determination, to overcome her extreme shyness and awkwardness during social interactions, she decides to work as a rental girlfriend. You go girl.
#2 Shouko Komi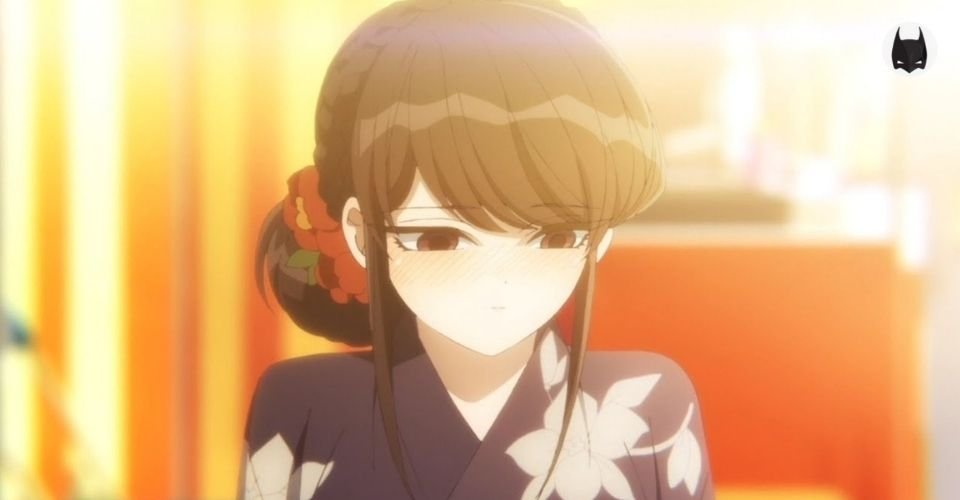 Anime: Komi Can't Communicate
Height: 168 cm (5 ft. 51 in)
Weight: 48 kg (105.82 lbs)
Age: 15
Shy Meter: 99/100
I have so many things to say about Shouko Komi but giving Hinata Hyuuga a run for her crown is the most commendable one. This is a battle of two dandere.
Saying that Shouko Komi is shy beyond words will be an understatement. It's understandable when you take time to speak, word by word—but writing down what you want to say shows that you're just incapable of socializing.
And it's fair enough that her character design and dialogues reflect that, and it's rare.
The voice actor, Aoi Koga, sure got herself a great deal. To sum it up, the amount of dialogue Komi has in the whole season might equal the amount of dialogue Kaguya Shinomiya from Kaguya-sama: Love is War had in the first episode itself.
But that's how Komi is such a great example of a dandere. She is shy, anxious, socially awkward, and most importantly, she is cute to the bone.
#1 Hinata Hyuuga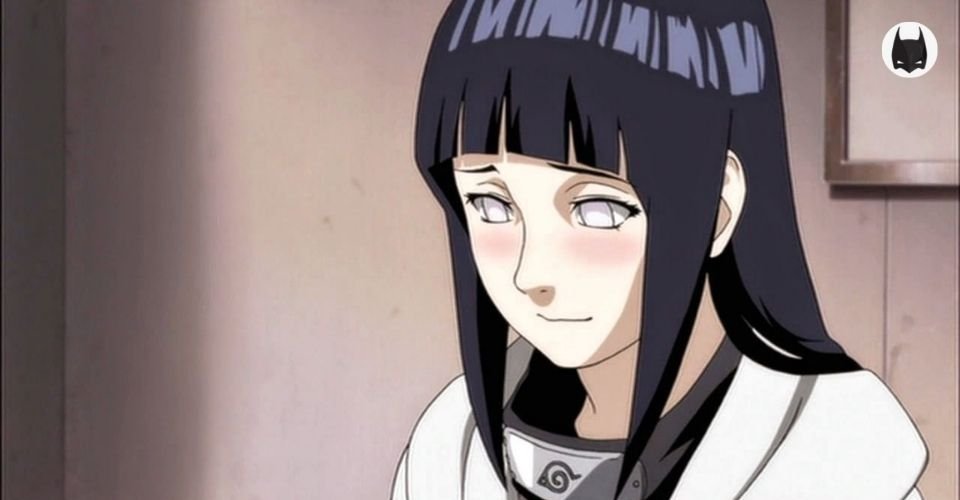 Anime: Naruto (I) / Naruto Shippuden (II)
Height: 147.3 cm (4ft. 832 in) – 148.3 cm (4ft. 865 in) (I) / 160 cm (5ft. 25 in)
Weight: 37.9 kg (83.56 lbs) – 38.2 kg (84.22 lbs) (I) / 45 kg (99.21 lbs) (II)
Age: 12-13 (I) / 15-16 (II)
Shy Meter: 88/100 (especially infront of Naruto)
Just search for "Hinata calling Naruto-kun," and you'll know why she sits on the throne as the Queen of Dandere.
Hinata was always known to be polite and well-mannered since her childhood, and her gentle nature was not well-received by her clan. Ultimately losing confidence in herself, Hinata would have lost her individuality if not for her forever crush Dattebayo, I mean Naruto.
Throughout the whole run of 720 episodes, every time she meets Naruto, she turns red as a tomato and is seen saying "N..N.. Naruto-kun" in a soft voice. I had to tune up the volume just to hear that.
Whenever Naruto came close to her, she would just faint right then and there. No delays and I can bet that she faints faster than the speed of light.
Also, let's appreciate Nana Mizuki, the voice actor for brilliantly delivering Hinata's line and making her such an iconic dandere character for years to come.
FAQs:
What is a Dandere girl?
Dandere is very shy, quiet, socially awkward, and often has an anxious personality. They are often misunderstood. However, they are very kind, cheerful, and warm-hearted if you get to know them. In anime, girls with these personality traits are called Dandere girls.
Is Hinata a dandere?
Hinata Hyuuga sits on the throne of dandere. However, she is getting solid contenders from the new dandere anime girls.
Is Komi a Dandere?
Shouko Komi is a dandere, an extremely shy one at that. Right now, She is the one who has the potential to overthrow Hinata as the Queen of Dandere.
There are so many dandere anime girls, but out of them, I have picked these dandere for the list, with some new characters, as I know most of you are already aware of the popular ones.
I hope you enjoyed the list.
Anyway, These are our top 15 shy dandere anime girls you need to watch out for. So, Do you have any favorites and we have a list of cute anime girls of all time but beware as you can suffer from nose bleed.
I want to mention that some pieces of information are official, and some are not available anywhere on the internet. Please feel free to text us on Instagram if you have found the missing data, and we will appreciate that.
That's all for today and keep visiting averagebeing.com for more awesome anime content.