With anime gaining more, and more momentum than ever before, The studios have been working hard to bring life to these captivating characters from the manga.
One such task is to pour life into cute anime girls who can melt your hearts away.
With almost unlimited anime shows to watch, There are more anime girls than actual actors in Hollywood.
We've done the hard part and listed all the cute anime girls from all over the web. These cute anime girls aren't just eyeing soothing but also adorable in their own way.
Note: Please make sure to take it a step down as these girls can cause you a serious nose bleed.
Now that it is set, Without any delay, Let's get into our top 20 anime girls from hot to cute.
[toc]
#20 Mirajane Strauss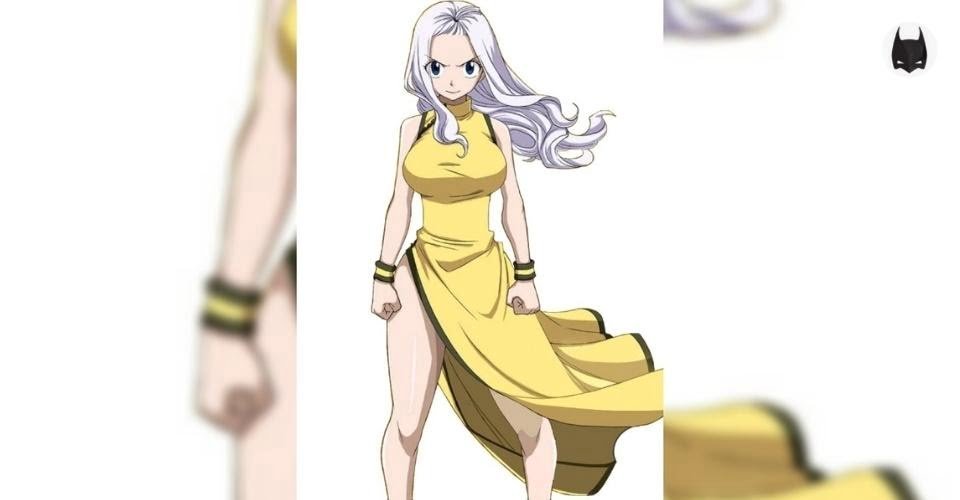 Appearance: Fairy Tail
Height – 163 cm
Weight – 48kg / 105 lbs
Imagine being in the front of a Sorcerer's Magazine. Yes, That's how good-looking Mirajane is.
The deep blue eyes combined with her long white hair which curls at the ends, This girl is a delight to watch.
The most distinctive feature of Mirajane is the way of styling her hair. She pulls up a ponytail right at her forehead which not only makes her different but also eye-catchy.
What to expect:
Overall, She is a top-class beauty with adaptive accessories at her disposal.
20 Honest Reasons Why You Should Watch Anime (Explained)

If You Are Starting Anime, This Will Help
#19 Rias Gremory
Appearance: HighSchool DxD
Height – 172 cm
Weight – 58 kg / 128 lbs
If you love redheads then Rias is your go-to anime girl.
She has blue-green eyes with extremely long crimson hair reaching her thighs.
With one strand of hair sticking out of her head, Rias is the tallest girl in Highschool DxD.
Though Kias was often seen in the Kuoh Academy's school uniform, She can also step up a bit with seductive clothes when around her loved ones.
What to expect:
The perfect white skin cutie with adorable expressions makes her one of the cutest anime girls out there.
#18 Misaki Ayuzawa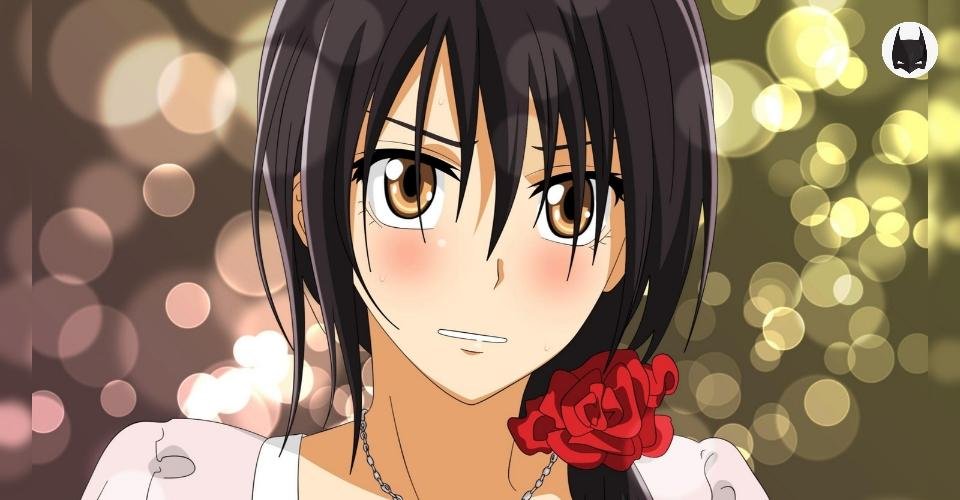 Appearance: Maid Sama
Height – 165 cm
Weight – 49 kg / 108 lbs
Misaki is not your typical run-of-the-mill cutie. She is the president of Seika High School and an extremely hard worker.
She has brown hair, and an extremely fit body thanks to her sports activities.
Misaki's eyes are yellowish which can both be blunt and cute at the same time.
She is the female protagonist and man I'm not kidding when is said she's a hard worker.
Misaki is a strong-willed woman who excels in almost everything she does.
After her father left her mother in debt and ran away, She took up the responsibility as an elder sister, and throughout the anime series, we can see her doing a part-time job.
What to expect:
If you are on the look for a hard-working woman who never leaves your side then Misaki is your girl.
#17 Miku Nakano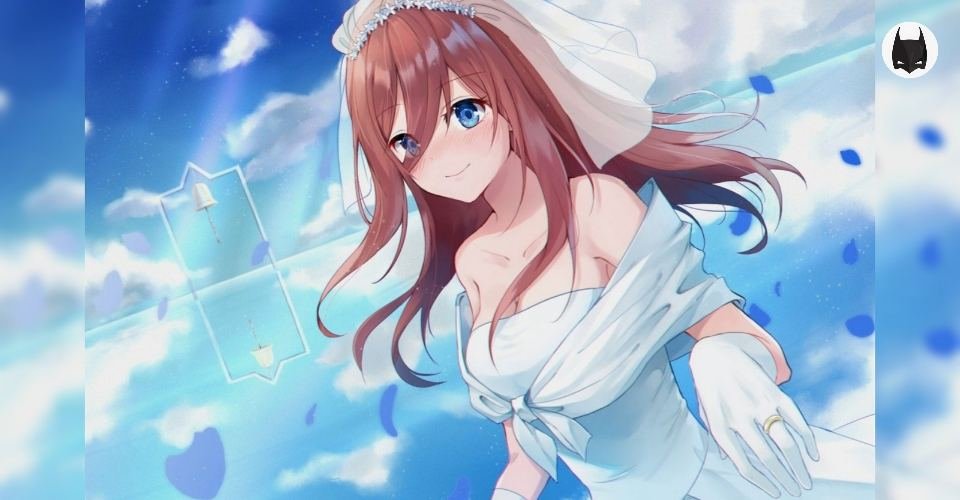 Appearance: The Quintessential Quintuplets
Height – 164 cm
Weight – 49 kg / 108 lbs
Miku is a reserved one here on the list of cute anime girls. She has a very poor self-confidence level and is emotionless most of the time.
With her deep black eyes and a short haircut, Miku is one of the cutest anime girls out there.
Often seen wearing wired headphones, and long sleeves on top of her uniform, Miku can be possessive at times.
Despite running low on self-esteem she can be a bit straightforward when needed.
What to expect:
If you need a cute girl with little to no trouble then she's your best choice.
#16 Nadeko Sengoku
Appearance: Bakemonogatari
Height – 153 cm
Weight – 38 kg / 84 lbs
As a victim of a painful curse, Nadeko Sengoku has dealt it quite well for her age.
Nadeko is a shy girl who hides her curse marks and stays away from people.
This cute anime girl is on the smaller package as she weights and stands low.
With dark brown hair and chocolatey eyes, She is just sweet as all other cute anime girls on this list.
Initially, She used to cover up her body with clothes but after the curse is released she now prefers wearing skirts.
What to expect:
She is still a kid but that's something we can cherish. If you need to look out for a cute girl who doesn't know how the world works, Nadeko is your best bet.
#15 Violet Evergarden
Appearance: Violet Evergarden
Height – 161 cm
Weight – 48 kg / 105 lbs
Violet Evergarden is the main protagonist of the Violet Evergarden anime series. Right from her birth, She was raised as a weapon.
This resulted in suppressing her emotions, and believe me she doesn't play well with others.
Despite all those facts, Violet is one of the cutest anime girls ever. With deep blue eyes, blonde hair, and a slim figure. She is a real-life living doll.
As a former military soldier, Violet follows the saying "Kill or be killed."
I'm not saying she is hopeless but implying the truth that she has a lot to catch up to normal human feelings.
What to expect:
If you are on the look for an anime girl who acts like a child then Violet Evergarden is your type.
#14 Asuna Yuuki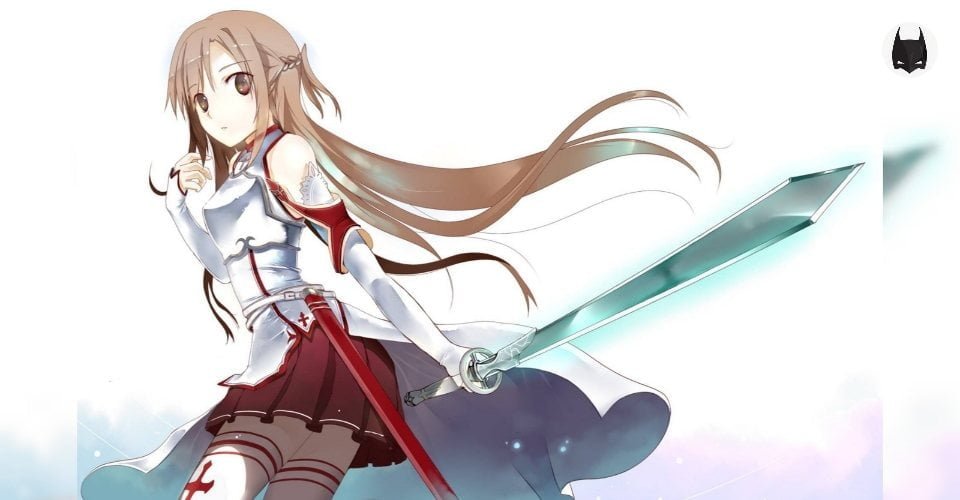 Appearance: Sword Art Online
Height – 168 cm
Weight – 54 kg / 119 lbs
As one of the 10,000 players trapped inside the game, Asuna's avatar is as cute as she is in the real world.
On second thought, Her in-game character is even cuter than the original one.
Her long orangish hair combined with her hazelnut eyes she can literally melt you with cuteness.
In her real life, she wears a long skirt and full sleeve clothes but in the game, Asuna's attire consists of a pure white skirt with breastplates. If that's not enough, She is a Goddess of Creation in it.
The way she plays the game earned her numerous titles and as someone who is good at it, Asuna is a proud young woman who does things her way.
What to expect:
A cute anime girl who can keep up with the competition as well as help others on her way out is a good choice to crush on.
#13 Boa Hancock
Appearance: One Piece
Height – 191 cm
Weight – 58 kg / 128 lbs
Even if you haven't seen One Piece, I'm sure you have at least heard of her beauty.
The Captain of Huja Pirates Boa Hancock is "The Snake Princess" who is both fierce and astoundingly beautiful.
I mean if it wasn't for Luffy, Anyone would have married her by now.
The long black hair with brown eyes and the perfect figure is an ideal woman for every otaku out there.
Keep in mind Boa Hancock is a complex, selfish woman who is arrogant to the core.
Regardless of all that, If you saw her drooling over Luffy, You are bound to nose bleed.
What to expect:
This one's a tough bird but if you are honest and really care about her regardless of Hancock's background, She can get along.
#12 Mikasa Ackerman
Appearance: Attack on Titan
Height – 176 cm
Weight – 68 kg / 150 lbs
As a child, Mikasa wanted to lead a peaceful life but as we all knew, Titans made it difficult for her.
Ever since Eren saved her from human traffickers, Mikasa wanted to stay by his side.
The well-toned body with her gray eyes alongside her short black hair makes her one of the cutest anime girls to ever be on screen.
Often seen in her uniform, Mikasa treasures her friendship with Eren and Armin. In fact, She wears the red scarf given by Eren almost all the time.
This not only shows her compassion but also her desire to save people around her.
What to expect:
Apart from her chill looks, Mikasa is a super strong hot girl who always stands by your side provided she believes in you.
#11 Kushina Uzumaki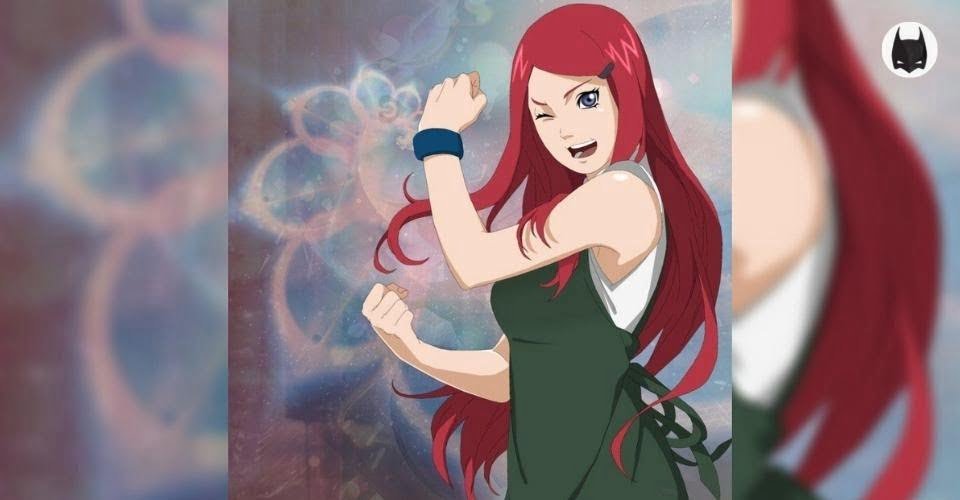 Appearance: Naruto Shippuden
Height – 165 cm
Weight – 55 kg / 121 lbs
As the very second jinchūriki of the Nine-Tails, Kushina is an adorable girl to watch over.
During her childhood, People used to mock Kushina because of her red hair but it is the very thing that distinguishes her from all the others.
Due to her appearance, She was given the nickname "Tomato." Now don't feel sorry for her because she completely decimated anyone who comments or bullies here.
In fact, She is one of the strongest bare-handed fighters in the Academy. But despite all the bullying, She aimed to become the first female Hokage of the Hidden Leaf Village.
Kushina is a well-known beauty in the Naruto world. With her fair skin and violet eyes, She is one such girl you can just keep watching forever.
When she was kidnapped by Kumogakure, She plucked her hair to leave a trail. That leads to the beautiful love story of Minato Namikaze and Kushina Uzumaki.
What to expect:
If you love hot-blooded redheads who are not only caring but also aggressive then Kushina from Naruto is your girl.
Well, If you are still alive then the next 10 cute anime girls are sure to kill you with their beauty.
Reminder: Look out for that nose bleeds friend.
#10 Komi Shouko
Appearance: Komi Can't Communicate
Height – 168 cm
Weight – 48 kg / 106 lbs
This is a different type of cute anime girl. Hailed as the queen of her class, Komi cannot communicate with others.
Komi has a disorder that prevents her from opening up with others and that is a serious one due to anxiety issues.
But on the bright side, Her wide, intimidating eyes, thick dark hair which flows to her hips, Perfect long legs, and cute little lips make up for her.
She may be bad at communicating, but Komi is a well-built athlete who can compete with the best kids in the school.
Even with the speaking disorder, Komi always tries her best to express herself, and with the help of Tadano Hitohito, Her wish of making 100 new friends may just become true.
What to expect:
Honestly, I'm not sure what to mention here but if there's one girl who can completely knock you out despite her weird social skills then it's Komi Shouku.
#9 Ochako Uraraka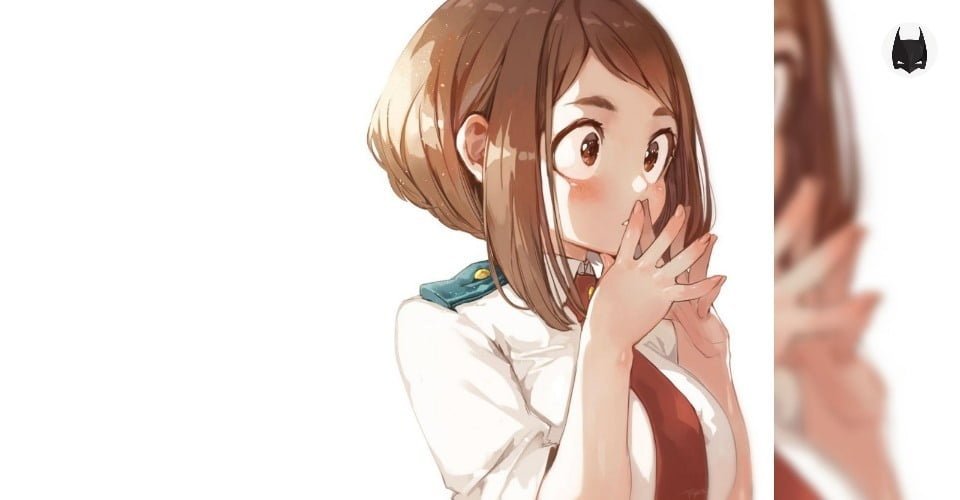 Appearance: My Hero Academia
Height – 156 cm
Weight – 45 kg / 99 lbs
One of the main protagonists of My Hero Academia is Ochaco Uraraka. With the hero name Uravity, She is a member of Class 1-A in U.A High School.
This short girl is cute as hell with a curvy body and her large, round eyes are a treat to watch.
Her brown hair is pretty short which covers both sides of her face, and the ever-lasting blush makes her one of the cutest anime girls out there.
Even when struggling on the battlefield, Ochaco can be adorable.
Especially when around Deku, She does the pointy thing with her fingers, and believe me otakus like just nose bleed to the sight of it.
Unlike other students, Ocacho is a lively girl who can be blunt at times in a good way.
What to expect:
This is a friendly, short, bubbly girl with cute expressions that amuse you from time to time.
#8 Mai Sakurajima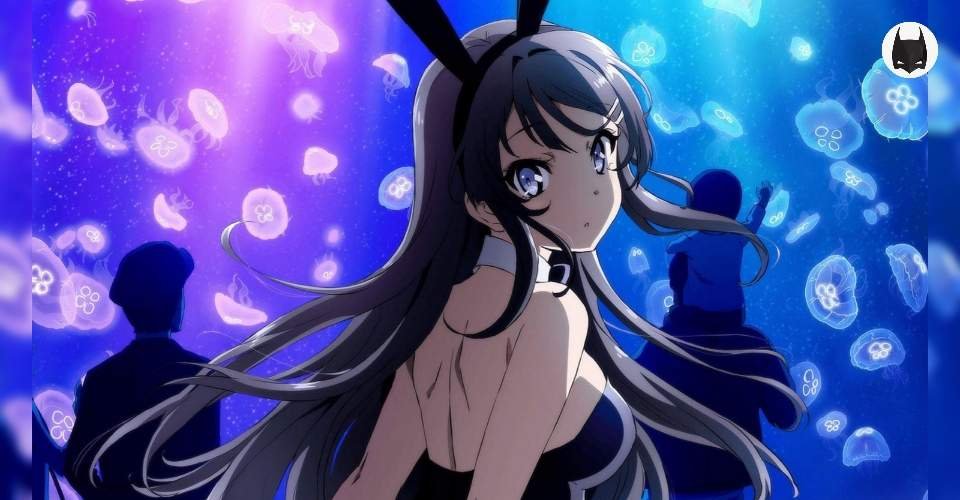 Appearance: Rascal Does Not Dream of Bunny Girl Senpai
Height – 165 cm
Weight – 49 kg / 109 lbs
Mai is a third-year student at Minegahara High School, who is not only cute but is also an actual model.
With her purple eyes and thick black hair which runs up to her waist, Mai is a true tsundere from the heavens.
As if it wasn't enough, She wears a bunny outfit in the anime. This revealing suit shows all her traits and enhances her look even more.
With all that said, She is a bit arrogant but in the right way. Mai is serious about her career and relationships.
When Sakuta says weird things to her she punishes him with something cute.
Most of the time, Mai is a sensitive individual who doesn't shy away from helping others.
What to expect:
A levelheaded cute girl who can not only take care of herself but can also treat you with an amazing bunny outfit.
#7 Hinata Hyuga
Appearance: Naruto Shippuden, Boruto
Height – 160 cm
Weight – 45 kg / 99 lbs
Imagine being the princess of the Hyuga Clan. Add to that she is super nice and always respects others.
In her childhood, She used to be short, timid, and helpless but as we all know adulthood changes things.
For Hinata, She grew into beauty with a curvy figure and a deadly Byakugan.
Because of her inherited Byakugan, Hinata's eyes are pretty much white but her hair on the other end has gone through a lot.
At first, She used to have a bowl cut but now Hinata's hair reaches her shoulders as she opts for a trendy look.
From being a gentle girl who is unworthy of being the heir to the Hyuga Clan to one of the handiest characters in Naruto, Hinata grew leaps and bounds.
What to expect:
Hinata Hyuga is the definition of true love. Right from the start, she set her eyes on Naruto and no one else.
The Byakuan Princess is one such lady who will always stand by your side and her confrontation with Pain proves it.
#6 Shouko Nishimiya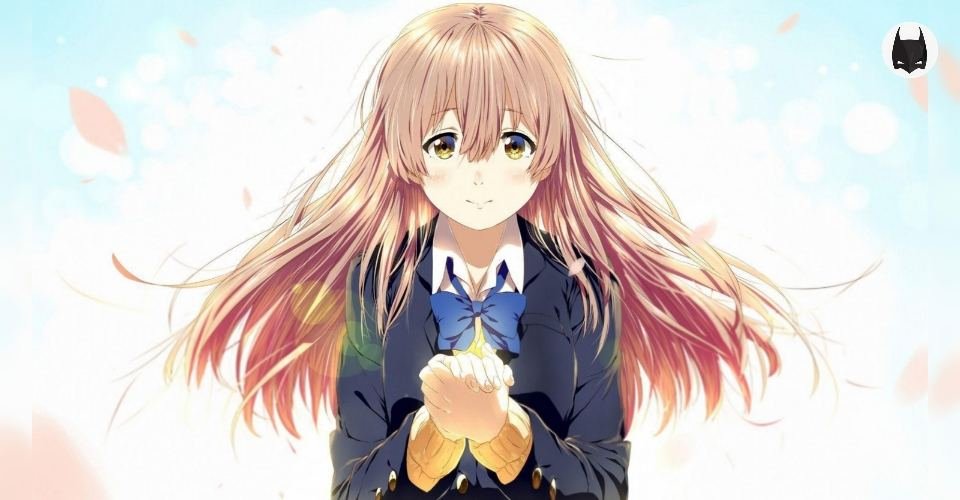 Appearance: A Silent Voice
Height – 169 cm
Weight – 67 kg / 148 lbs
If you are wondering who she is let me clear things up for you.
Shouko Nishimiya is a kind-hearted girl who is bullied for her inability to talk and hear.
Yes, Nishimiya is a partially deaf girl and cannot talk properly but don't let that keep you away from her.
Nishimiya has brown eyes that can pierce right through your soul with cuteness. Her long pinkish hair has two bangs that cover her forehead.
Rather than blaming the people and world around her, This girl blames herself.
She is a cute, easy-going girl who can be friends with almost anyone if you made the effort.
What to expect:
This anime girl is my personal favourite as looks aren't everything. Her ability to forgive the most sinful people in her life just warms your heart.
Believe me, If you don't get what I'm talking about, I recommend you to watch "A Silent Voice" asap.
Now we are entering the top 5 cute anime girls on our list. Keep in mind, These girls may not have the womanly figure but they are the cutest ones in all of anime.
Also, Here are the best thicc girls in all of anime.
#5 Rem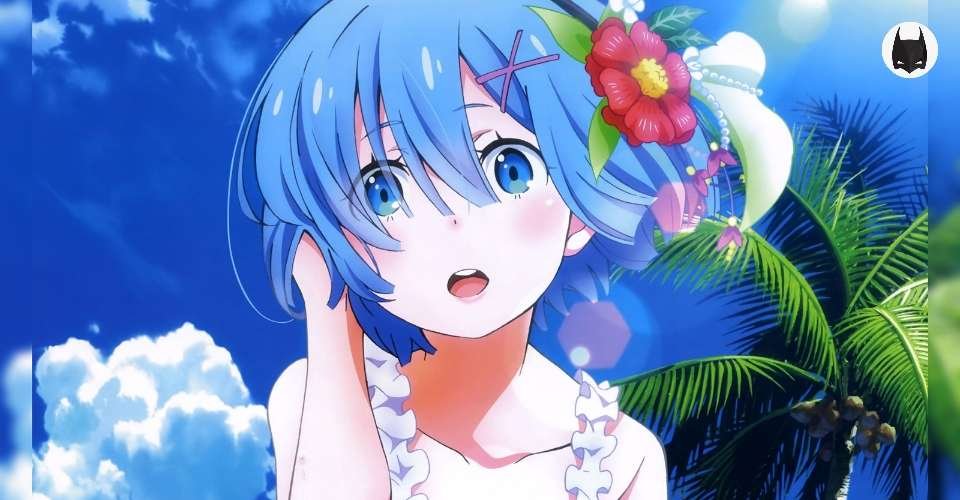 Appearance: Re: Zero
Height – 154 cm
Weight – 57 kg / 125 lbs
Rem is a maid for the royal family and serves lord Roswaal L Mathers alongside her sister, Ram.
She has gone through a lot in her life majorly suffering from memory loss and amnesia.
Rem has large light blue eyes and short sky blue hair that covers her right eye. She is a small package covering her hair in flowers and bands.
Initially, She was hesitant to work for Subaru but after he saved her life Rem fell for him.
From that point on, She swore to be loyal to Subaru no matter what. This polite maid can do everything from daily chores to even healing with magic.
What to expect:
She may not be as curvy as the other anime girls on this list but who doesn't want a cute little maid who helps you in your hard times.
#4 Mashiro Shiina
Appearance: The Pet Girl of Sakurasou
Height – 162 cm
Weight – 45 kg / 99 lbs
Many sources across the web missed this cute anime girl. So, We've taken the liberty to add her to our top five.
As a resident of Room 202 of the Sakura Dormitory, Mashiro is a second-year student who is not only abnormal but also a renowned artist.
She is so involved in her work that Mashiro doesn't even know the basic things like dressing up and expressing her feelings.
Thanks to Sorata Kanda, She grew into a normal human being at the dormitory.
Often regarded as the most beautiful girl in the anime, Mashiro Shiina has long blonde hair that reaches her waist. In addition to that, She has a decent physique with cute red eyes.
Regardless of her beauty, She can be a handful as she is completely pale and emotionless almost all the time but this is why she is cute.
What to expect:
Ever heard of beauty and the beast?
Mashiro fits right into this category as she is gorgeous on the out and is also a world-famous painter and manga artist. Taking care of someone special is everything we otakus want in our lives.
#3 Kanna Kamui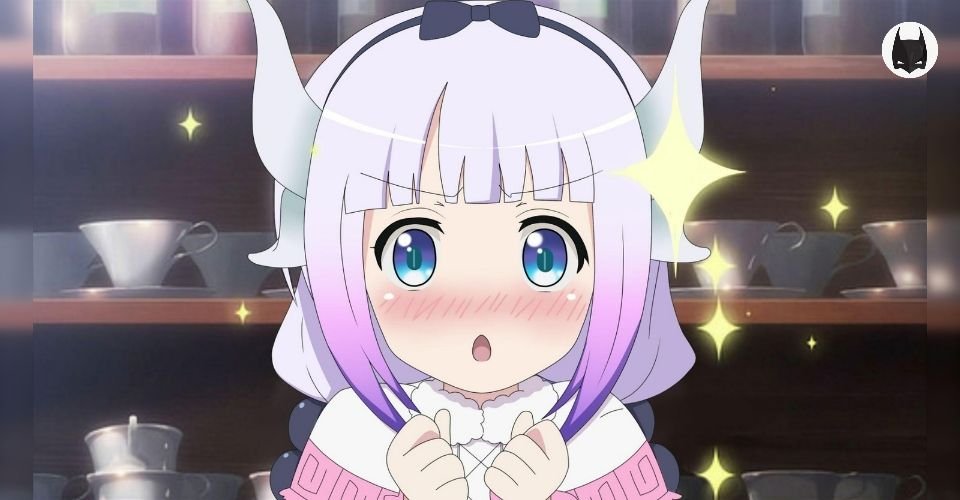 Appearance: Miss Kobayashi's Dragon Maid
Height – 120 cm
Weight – 38 kg / 83 lbs (without the tail)
Kanna Kamui is one of the main protagonists of Miss Kobayashi's Dragon Maid.
Kanna is actually a dragon who blends herself with humans but there's more to it.
To describe her appearance, Kanna has shiny blue eyes with long white hair that abnormally has beads at the end.
As if these weren't enough, She also has four horns on her head and a tail. Though Kanna usually hides them, She wears a tight outfit to mix with the humans of Ainu.
Coming to personality, She is similar to Mashiro but the difference is Kanna is a lot more emotional.
Often seen expressionless, She can be rude and foul-mouthed when angered.
Apart from randomly eating small animals that fit into her mouth, and sleeping, Kanna is more mature than other Dragon students of her age.
What to expect:
If you ever need a cute dragon girl who likes to play pranks and is mischievous check out Kanna Kamui.
#2 Eri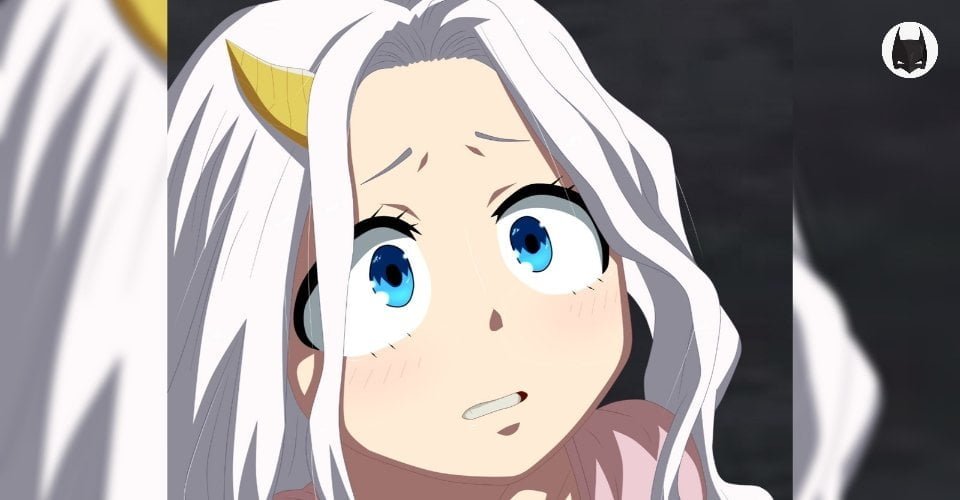 Appearance: My Hero Academia
Height – 110 cm
Weight – 35 kg / 77 lbs
Eri is a cute anime girl who has tremendous power at her disposal.
She has long pale blue hair that runs to her hips and red eyes with innocent expressions.
After the brutal experiments of Overhaul, Eri was covered in scars all over her body.
When I said power, I'm not kidding. Eri can actually reverse and rewind the very state of living things.
The hard past experiments made her timid and cursed. Until meeting Izuku Midoriya, She has not known happiness in her life.
It was during the school festival when Eri actually smiled for the first time ever, and man that was wholesome to watch.
What to expect:
I believe a cute little sister who relies on you is what most people cannot ignore and Eri is truly an adorable young one to have.
#1 Nezuko Kamado
Appearance: Demon Slayer
Height – 153 cm
Weight – 45 kg / 99 lbs
If there's any demon who's taken the hearts of fans all over the globe with her cuteness then it's Nezuko Kamado.
Formerly a human, She was turned into a demon by Muzan Kibutsuji.
Nezuko is a fair girl with long dark hair that turns orange at the end. She has really cute pinkish eyes and according to Tanjiro, Her sister is the most beautiful girl in their hometown.
As for her outfit, She wears a pink look with a tiny hair clip to keep her hair in place.
Though she is a caring young girl, As a demon, She forgot all her past besides the ones related to her family.
Join Tanjiro Kamado in his quest to regain Nezuko's humanity on Demon Slayer.
What to expect:
If there's one thing you can take away from Nezuko is her ability to hinder demon cravings to protect her brother.
A cute demon with a wooden pipe in her mouth is something we can watch all day every day.
Here's an infographic for you to save. I hope you like it and remember all your favorite cute anime girls to your heart's content.
Cute Anime Girls Infographic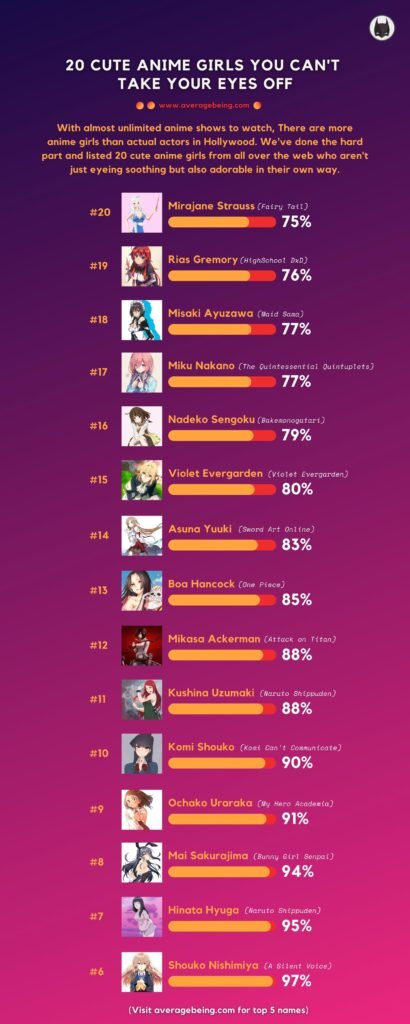 That brings an end to our list of 20 cute anime girls.
What do you think, Who is your favorite anime girl, Did we miss anyone?
Let us know it all on our Instagram page here.
100+ Best Anime Pick-Up Lines (By True Otaku Fans)

Want To Impress Your Crush? Check These Out
For more amazing details on your favorite anime characters and shows, Follow us on Instagram, Facebook, Pinterest, Telegram and don't forget to share the news with your friends and family.
Subscribe to our free newsletter and get the latest updates delivered to you with a 0% spam score.
Thank you, Yours averagebeing.