Are you a true Otaku fan? If you love Manhwa and its anime adaptations, This is the perfect article for you. Here we laid out the top 11 Manhwa anime adaptations that every true fan should watch.
Without getting on your nerve, Let's dive straight into the topic.
Does Manhwa get Anime Adaptations?
The answer to do manhwa get anime adaptation is "YES" but do they generally get animated?
No, comic source generally gets an anime adaptation. The company taking up the project needs to be sure that the anime adaptation will bring them profits.
Coming to Manhwa Anime, There are quite a few popular Manhwa that are likely to get an anime adaptation. After the huge success of the Tower of God, People are looking for Manhwa.
Perhaps Solo Levelling would also get an anime adaptation soon.
I'm going to be completely honest with you, The ultimate goal for any industry is to make money and animators usually try to pick the most popular Manhwa as they are more likely to bring in the cash.
Is Manga Expensive? (& 13 Key Questions Answered)

RELATED
With that out of our way, Let's get into the list of top Manhwa anime adaptations.
11 Manhwa Anime Adaptations That Everyone Should Watch
11# Timing
Rating: 6.18/10
Genre: Horror, Psychology
If you are into films such as Final Destination combined with some time manipulation then this is for you.
The anime film is all about mysterious suicides that occur in a high school in Seoul.
Similar to the final destination films, Park Ja-gi a teacher from the high school can foresee these catastrophes in his dreams but fails to accept the mysticism around his abilities.
Apart from Park, Kim Yeong-tak can stop time, Kang Min-hyeok can rewind 10 seconds and Jang Se-yun has the ability to foresee 10 minutes ahead in time.
Teaming up with other people, Park is now are bound to save the students and the high school from the catastrophe.
Can the team save their precious students?
10# When I Woke Up I Became A Bagel Girl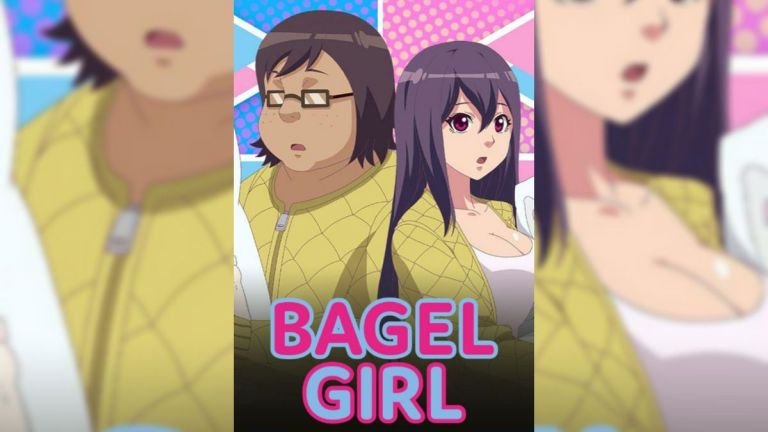 Rating: 6.46/10
Genre: Supernatural, Thriller, Drama
Have you ever encountered a bizarre situation where you don't know what to do?
If you love this kind of plot then this drama-filled Manhwa anime adaptation is for you.
Bong Gi is a dreamy guy who wants to do something in his life. He was lazy, fat, unemployed, and plays games as his escape from the real world.
His lonely life paired with not having a girlfriend made him obsessed with women. Bong Gi fantasizes about the woman he saw online and wanted one in his life.
After a long gaming session, he woke up and saw himself transform into the same woman from the internet.
Not knowing what to do, He searched the web for answers where he met a girl named Sae Mi who offers him advice on the situation.
This turns out bad when he decides to take revenge on his school bully, Sang Woo who surprisingly turned out to be Sae Mi's older brother.
Can Bong Gi get his revenge? More importantly, Can he return to his normal self?
9# Ragnarok The Animation
Rating: 6.5/10
Genre: Romance, Fantasy, MMORPG
This action, adventure anime can make you involve and care for its characters. If you are into traveling, fighting evil then this is for you.
Roan and Yufa are swordsmen who must face a great evil monster.
As these two travel forward from the high lands to the underworld depths towards their destiny, The group is bound to be ever-growing with skilled adventurers.
What fate awaits is a terrible evil that this band has to face. Can Roan and Yufa survive the path of danger and magic? Can good prevail over evil?
8# True Beauty
Rating: 6.69/10
Genre: Romance, Comedy, Suspense
If you like secrets, romance, and other girl stuff then this is sure to entertain you.
Jugyeong, A shy high school girl turns into the prettiest girl in the school overnight.
Thanks to the online videos and tutorials, She has transformed herself into the champion of beauty.
With all eyes on the shy schoolgirl, her social status has skyrocketed and the girl is now a celebrity. But the catch is she isn't as beautiful as she portrays herself.
Once the makeup is off, she turns into her real self and a cute boy from the school already knows her secret.
How long can she hide her secret from others? Can she keep up with her elite status? Will the girl get caught?
20 HONEST REASONS WHY YOU SHOULD WATCH ANIME (EXPLAINED)

RELATED
7# Blade of the Phantom Master
Rating: 6.87/10
Genre: Action, Adventure, History, Fantasy
Does your heartbeat for justice and want to punish the evil? Say no more, Blade of Phantom Master is the right choice for your next anime playlist.
Munsu is a wanderer who was lost in a desert and is on the verge of death. He was saved by Mon-ryon who dreams of becoming a secret agent for Jushin.
Jushin is a destroyed country stripped of its glory.
Before dying of a brutal injury, Mon-ryon describes his goal of saving his girlfriend, Chunhyan, and joining Jushin.
The wander then sets out to fulfill his savior goal and releases Chunhyan from an evil Lord, Byonand.
After knowing all that happened Chunhyan a born fighter vows to be Munsu's bodyguard and joins his journey on restoring Jushin's glory.
The adventure drastically changes when the hero gets a secret human weapon and fights zombies, cannibals, and beasts to save the Jushin empire.
6# Mystic Pop-Up Bar
Rating: 7.12/10
Genre: Drama, Fantasy, Mystic
If you are looking for some fun anime to get away from the hard times then check out this manhwa adaptation.
Burned out with the routine work style and difficult times, People found a Mystic Pop-Up Bar.
Wolju, The owner of this bar helps customers with delicious food and flowing drinks but there's more to it than it meets the eye.
Every night, The keeper of this bar heals one person in a dream world with her mystic abilities.
Experience the getaway world free from all your headaches.
Now, We're about to enter the top 5 Manhwa anime adaptations you need to watch.
Top 20 Banned Anime (& Where To Watch Them Now)

RELATED
5# Noblesse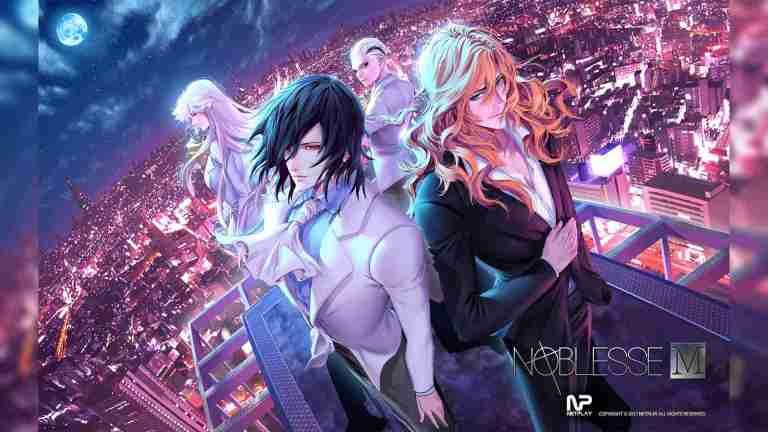 Rating: 7.3/10
Genre: Action, School, Supernatural, Vampire
Rai also known as The "Noblesse" Cadis Etrama di Raizel enrolled in a high school to lure away the mysterious organization named the Union who seek for his blood.
Frankenstein, Rai's servant helped him get into the school as he is the school's director.
Later M-21, A union agent joins the school as a security staff who betrayed the organization and now is on the run.
To add salt to the wound, Nobles Regis K. Landegre and Seira J. Loyard enroll in the same school while the Union performs an intense Manhunt for the missing M-21.
Can Rai maintain his identity a secret? Will he get caught by the Union? What troubles does the M-21 bring into the school?
4# Tower of God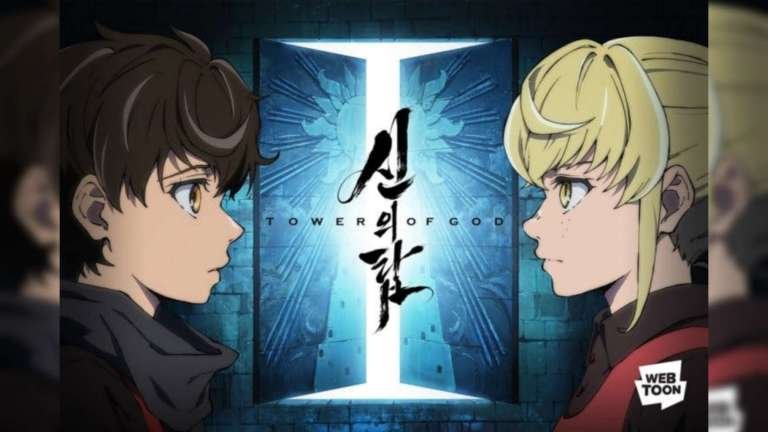 Rating: 7.6/10
Genre: Action, Adventure, Mystery
This particular manhwa anime adaptation can be seen by anyone. The story follows a Tower that calls out chosen people known as "The Regulars" to climb it.
This special tower can grant you anything you wish for if you made it to the top.
Our hero Bam is a poor boy who lived his entire life in a dark cave covered in dirty clothes.
From the unreachable light of the cave, A girl named Rachel meets Bam and changes his miserable life.
Bam then learns a lot of new things about the outside world and wanted to stay with Rachel who has different plans in life.
When the girl sets out to reach the tower of god, Bam vowes to accompany her to the top.
This unexpected change in the path leads Bam an "Irregular" to the Tower of God.
Can Bam and Rachel make it to the top of the special tower? Can he protect Rachel along the way?
3# The God of Highschool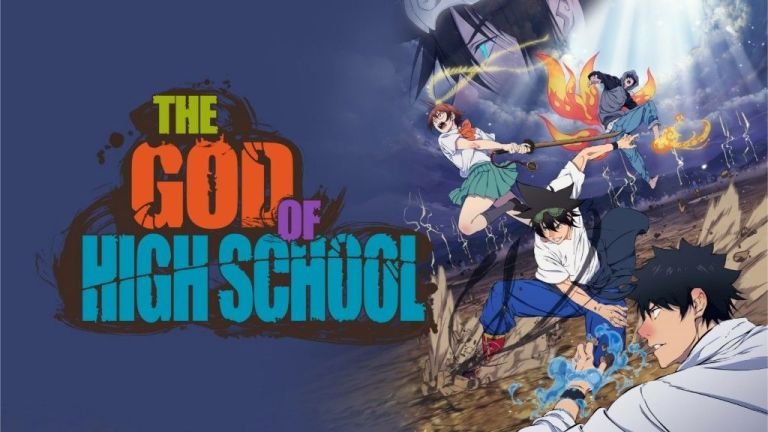 Rating: 7.7/10
Genre: Action, Sci-Fi, Supernatural, Martial Arts
If you are into fighting, tournaments then God of High School is for you.
To explain the synopsis, It literally follows what's in the name.
Jin Mo-Ri is a 17-year-old high school student from Seoul, South Korea.
He is sponsored by an unknown organization to take part in the tournament which seeks out the best fighters in all high schools.
Jin Mo-Ri is a Taekwondo specialist who knows other forms of martial arts but the shady tournament features even bigger opponents from various parts of the world.
Can Jin Mo-Ri win the martial arts tournament? What are the unknown hurdles in the tournament?
2# Strangers From Hell/Hell Is Other People
Rating: 7.8/10
Genre: Horror, Serial Killer, Psychological
Do you like creepy horror stories? If you are into it Hell Is Other People or Stangers From Hell is the go-to Manhwa.
The story features Yoon Jongwoo, a country boy who moves to Seoul as he gets a new job.
Naturally, like all youngsters, He boards a cheap, sharing room at goshiwon until he saves some money.
Though it may seem obvious that other people stay in the room, what makes this anime interesting is these people are super weird and suspicious.
Some of them may even be a serial killer who just takes cover in this cheap room.
This anime plays with the viewer's mind and makes you think like Yoon Jongwoo.
Can Yoon Jongwoo get himself out? Will he be troubled by his roommates?
1# Sweet Home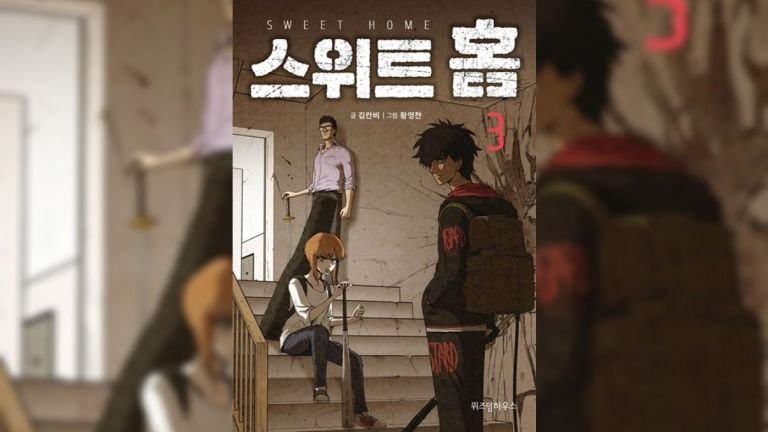 Rating: 8.32/10
Genre: post-apocalyptic, horror
Do you like Zombie/apocalyptic movies? If you do then this is definitely for you.
Cha Hyun is a high school student who plays a lot of video games. The kid is forced into the real world after his parent's car crash.
The lack of funds and his reclusive behavior made him move to a new apartment.
However, All these things became the least of his concern when people around him suddenly turn into monsters.
With a mysterious voice in his head, He himself is beginning to turn into a monster.
Young Hyun now has to face the apocalyptic chaos and survive in this horrifying world without losing himself.
Can Cha Hyun survive in this hopeless world?
These are some really good manhwa that were adapted into anime shows and films.
Now that you've read our best Manhwa anime adaptations, What do you think you'll watch next?
Ultimate Manhwa Recommendations Guide (Every Otaku Must Read)

RELATED
If you need further more writeups on such topics feel free to dm us on our Instagram page.
For more amazing details/updates on your favorite anime characters/shows, Follow us on Instagram, Facebook, Pinterest, Telegram and don't forget to share the news with your friends and family.
Subscribe to our free newsletter and get the latest updates delivered to you with a 0% spam score.
Thank you, Yours averagebeing.