Let me ask you, Do you love those characters who have white hair? I mean anime characters with white hair are different and unique from the others.
If you ask me, White-haired female characters are the most beautiful creations and are loved by the entire anime fandom. So, Keeping everything in mind we thought why not give you a list of the best white-haired anime characters?
What Does It Mean When an Anime Character Has White Hair?
It's not because they are growing old or something. As a general rule of thumb, These special characters are the ones whom the creator highlights.
White hair is unique, not many characters in a series have them and we can almost be certain that most of them are strong. Traditionally, The protagonist and the deuteragonist have white hair making them the stars of a particular series.
I hope now you know what it means when a character has white hair.
After all, there are tons of these characters but we are going to pick the best ones. So, Here's the countdown of the 25 best white-haired anime characters.
#25 Juuzou Suzuya
Gender: Male
Anime: Tokyo Ghoul
Juuzou Suzuya is the strongest CCG investigator around. He might look like a girl but is a guy so don't get confused.
This dude was a special class investigator who used to investigate ghouls. Later, He became the leader of the S3 Squad. He went through treatment and after all that, Juuzou became a twisted individual who doesn't feel pain, fear or have any morals.
Even though his nature is quite childish, He can be violent and deadly at times. He is also a master at stealth killing as he finishes the job without even leaving any trace or clues behind.
#24 Toshiro Hitsugaya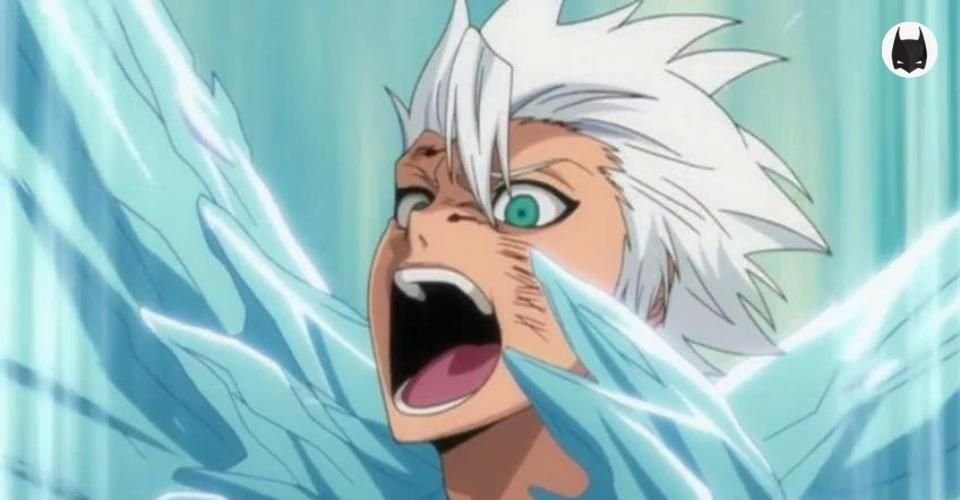 Gender: Male
Anime: Bleach
Here he is, The former 3rd Seat of the 10th Division and current captain of Division 10 of Gotei 13. Toshiro is not so tall but his facial features are quite attractive.
He might look like a child but he is a shinigami. A mature child prodigy who remains serious most of the time. He is quite different from his lieutenant the beautiful Rangiku Matsumoto.
Rangiku never questions his orders because she knows that Toshiro's decisions are always on point and effective. He hates when other people try to show their superiority and gets annoyed when someone is just goofing around.
#23 Decim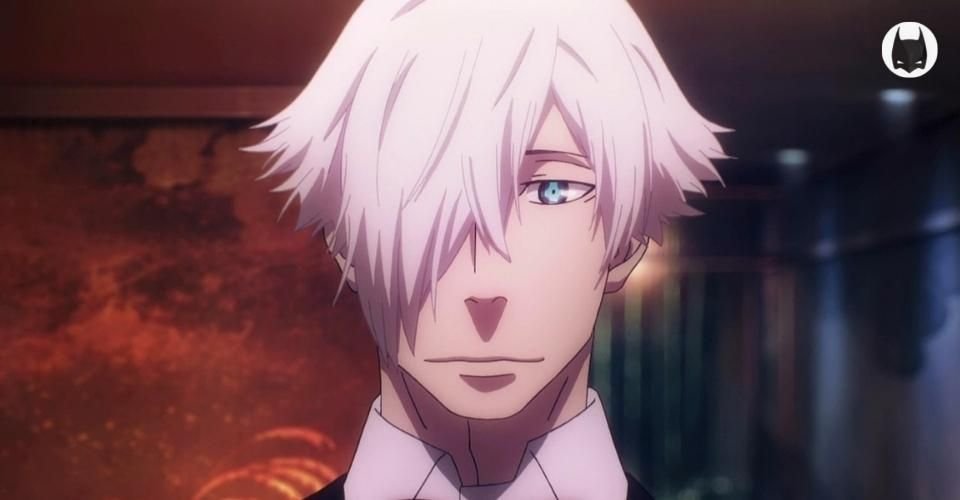 Gender: Male
Anime: Death Parade
Decim is an arbiter and if you don't know what that means then an arbiter is someone who will decide the fate of a soul of a particular human after they die.
As you might expect, He is an emotionless man who doesn't show any sentiment during his work. However, He is very professional at what he does.
As an arbiter, He is quite respected by others and always keeps a nice tone while talking. But something that does not make him an ideal companion is that Decim is unable to understand human emotions.
Even though even it has been nearly 5 years since he has been an arbiter he is still unable to understand any kind of basic feelings.
#22 Kanade Tachibana
Gender: Female
Anime: Angel Beats
Kanade Tachibana is the student count president at AWA Academy and is the sworn enemy of SSS. She is one of those people who were allowed to live a second life at ZeroTopia.
Considered one of the most beautiful girls in the series, Her name Kanade means 'Angel' and yes she does look like an angel. Kanade is seen as an angel sent by the god himself and is quite respected by others in the afterlife school. But she is not able to understand others' feelings or we can also say that this girl is emotionless.
Whenever she fights SSS, She is the one who always ends up being hurt. Her comrades are not able to read any of her actions as her facial expressions don't change at all.
#21 Koneko Toujou
Gender: Female
Anime: Highschool DxD
Koneko Tojo is a cute-looking 15-year-old girl and she is a first-year student at Kuoh Academy. When Koneko was first introduced, She was a cold-natured girl who never showed any affection or emotion towards anyone.
She is also the first rook of Rias Gremory. After meeting Issei, She claimed that he is a pervert and often insulted him. However, things changed when Issei helped overcome her fear and yeah, She has absolutely no feelings for him.
Koneko doesn't like when someone comments on her flat chest. This cute looking girl gets angry because of this which often leads to a fight. Keeping everything aside, As the series continues it is evident that she cares for her friends and will do anything to protect them.
#20 Shirou Emiya
Gender: Male
Anime: Fate/stay night
Shirou Emiya aka the Archer is a servant of Rin Tohsaka in the 5th Holy Grail War. Due to an old contract, He is also the counter guardian of the world.
As a person, He is quite hard to understand. He says things like humans are foolish as they let emotions come in their way but at the same time, He is protective towards his master and other servants like Saber.
This guy is a two-face as he neither tells a lie nor the truth. At one point, He can be very childish.
Shirou is an Archer Class servant with multiple abilities under his belt. He is one of the strongest servants in the 5th Holy Grail War and is loyal to Rin but he has his own agendas to take care of.
#19 Nao Tomori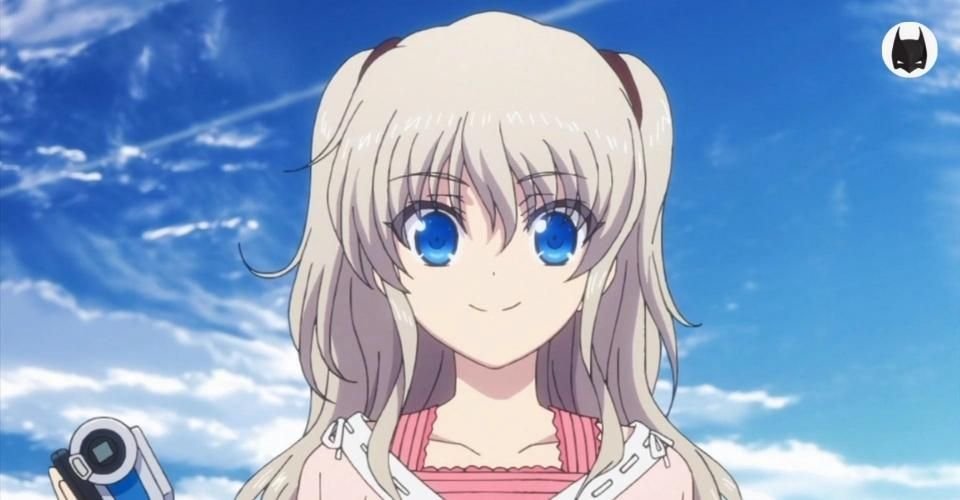 Gender: Female
Anime: Charlotte
Nao Tomori is a student at Hoshinoumi Academy and she is also the student council president. Nao is not a normal student she has a special power that makes her invisible. However, this works for only one person of her choice.
She had a hard time because his brother also possesses a special power but he became the subject of an experiment by the scientists and he later lost his sense and went insanely mad.
As a 15-year-old helpless child, She ran away from her old place. Now she makes sure that the other students with special powers remain safe. As for her personality, She is a smart and hardworking individual but often tells lies and is also quite short-tempered.
#18 Killua Zoldyck
Gender: Male
Anime: Hunter × Hunter
Killua Zoldyck is loved by both fans of Hunter x Hunter and also the typical shonen genre. Well, He is a good-looking guy but he is a deadly assassin who belongs to one of the most feared families of assassins, The Zoldyck Family.
His nature is quite guarded but when around Gon, Killua can be quite childish. He considers Gon as his best friend and will surely kill anyone in an instant if they threaten Gon.
Also, Killua loves his little sister Alluka who's possessed by a dark creature and tries to give her all the happiness she deserves. This white-haired boy loves eating candies. So much that once he spent millions of money on just candies.
Most of the time, He minds his own business and is cheerful but can be rude to strangers and old people. However, He will protect those he trusts, especially Gon.
#17 Isla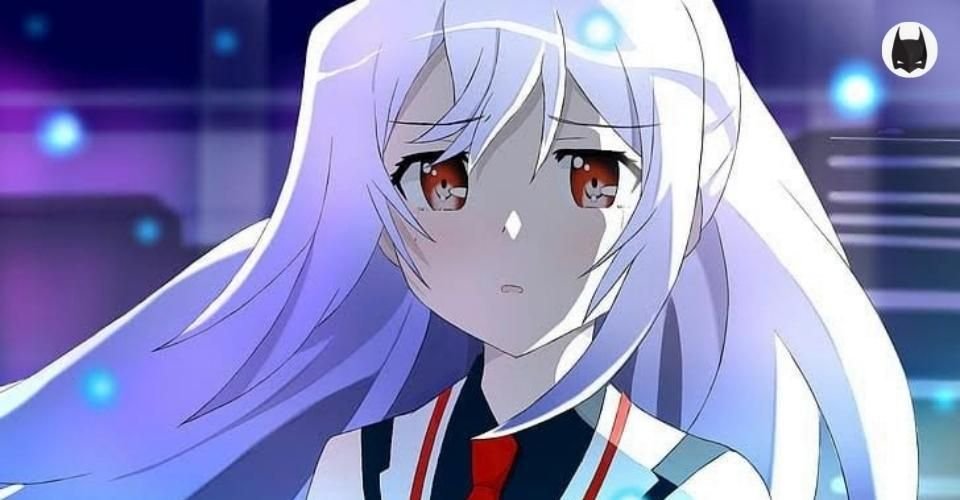 Gender: Female
Anime: Plastic Memories
For starters, Isla is not a human. She is a Giftia which translates to an android with a human appearance. In the anime, These Giftia were made by Sion Artificial Intelligence Corporation (SAI). As an artificial being, Isla is considered one of the best humanoid robots among all the Giftias.
Earlier she was partnered with Kazuki Kuwanomi but later she was paired with Tsukasa Mizugaki. Even though Isla is not a real human being, She still retains feelings like sadness, happiness, and love.
She is familiar with the concept that after a certain amount of time, All her memories will be erased. When this happens to other Giftia, She says even though their memories are going to be erased they'll never despair.
#16 Shiro
Gender: Female
Anime: Deadman Wonderland
Shiro aka the Wretched Egg is the world's first deadman and the repeated experimentation conducted on her led to two different personalities.
She is a sweet, childish girl who likes eating junk food. Especially, She loves to eat a ton of sweets and cookies. Shiro deeply cares for Ganta and does everything she can to protect him even if it means hurting herself.
It's more like she loves him. But one thing you should note is that Shiro is a tough opponent for anyone. She is a master of hand-to-hand combat and as a deadman, This girl can use her blood as a weapon.
#15 Gintoki Sakata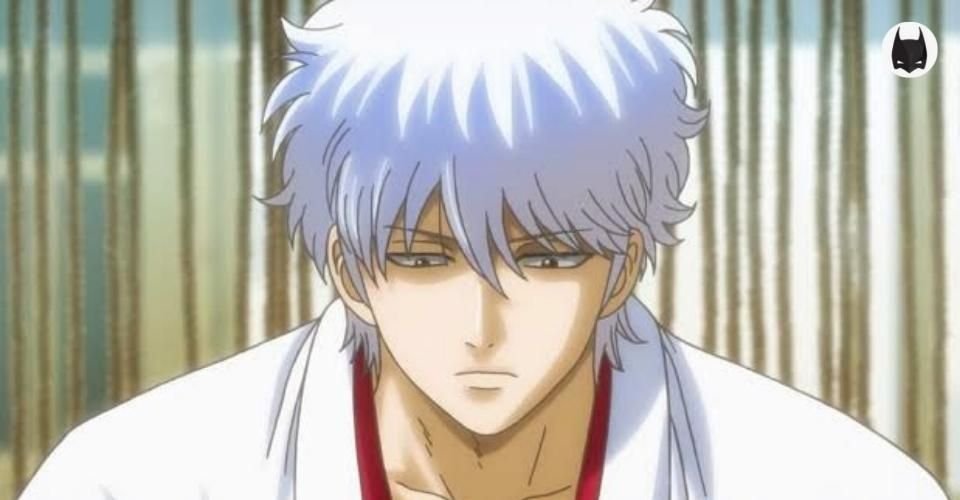 Gender: Male
Anime: Gintama
Gintoki Sakata, a skilled samurai, is also known as Shiroyasha which means Demon in Buddhism. He is a lazy individual who procrastinates a lot and likes to read the Shonen Jump but advises his employees to work hard.
Because of his laziness, He's got no real job and is unable to earn enough money to even pay his rent. On the flip side, He is fine with any work as long as he gets paid for it.
As a typical good guy, Gintoki can't bear to watch people in trouble. To be honest, Joking around and being sarcastic is his thing. He often acts like a coward and runs away but when things get serious he will put his own life on the line.
#14 Lisanna Strauss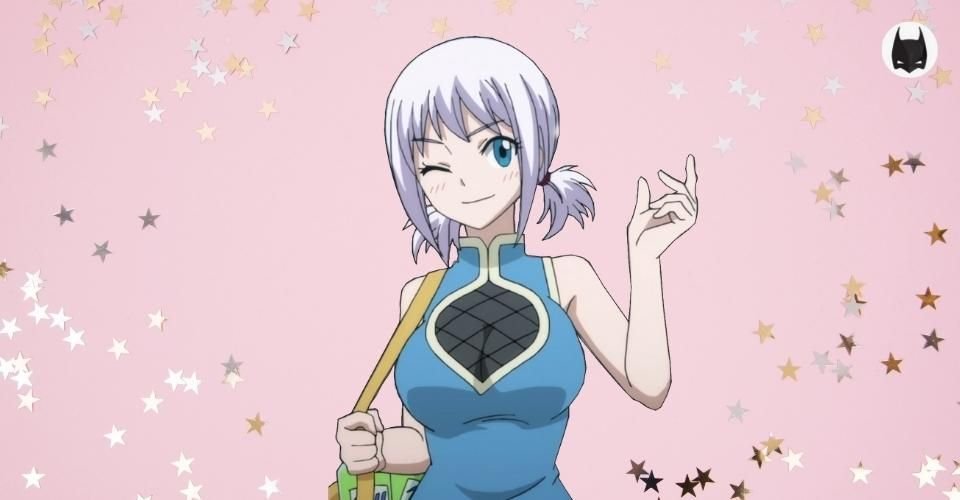 Gender: Female
Anime: Fairy Tale
Lisanna Strauss is a member of the fairy tail guild and one of the 3 Take-Over siblings. After an incident in the past, Everyone thought she was dead but in reality, She was stuck in an alternate time-space and a different Fairy Tale Guild.
However, She finally came back and united with her brother and sister. Lisanna is good at arguing and can make anyone admit they are wrong. According to Natsu, it is impossible to win an argument with her.
She loves cats and is quite polite by nature which might be the reason why everyone in the guild likes her. No matter where she is, This woman can get along with everyone.
Not to mention, People get attracted to her quickly because of her kind gestures. Overall, She is one of the best magic girls in Fairy Tale anime.
#13 Misha Necron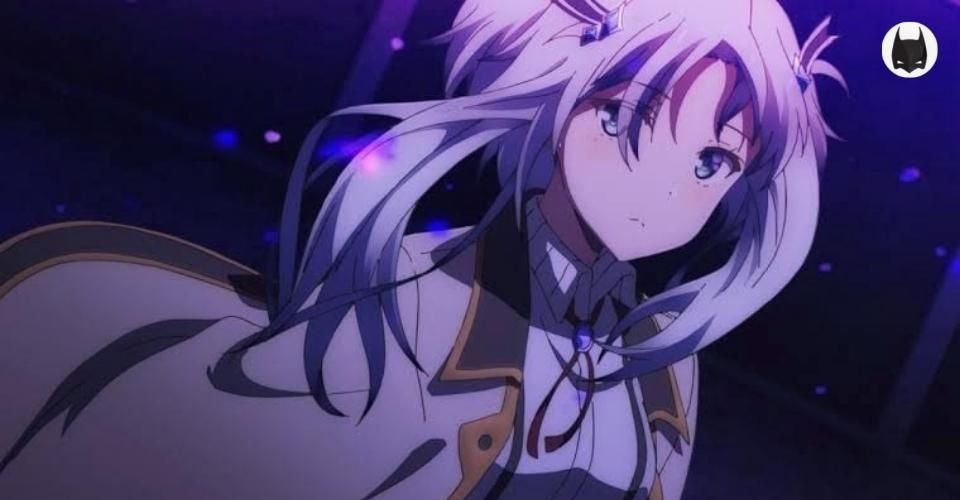 Gender: Female
Anime: The Misfit of Demon King Academy
Misha Necron is a polite individual who doesn't mean any harm to others. She's from the Necron family which is a part of the Seven Elderly Demons that control the demon race.
But unfortunately for Misha, Her twin sister Shasha Necron used to treat her like a leftover as someone else was taking care of her.
In the series, She became the first friend of the demon king, Anos Voldigod and fought alongside him. This girl can sense others' feelings without them ever saying a word and can tell what the other person is going through.
Misha was supposed to disappear on her 15th birthday because she was "Magic Doll" but our badass protagonist Anos didn't let that happen.
#12 Elizabeth Lions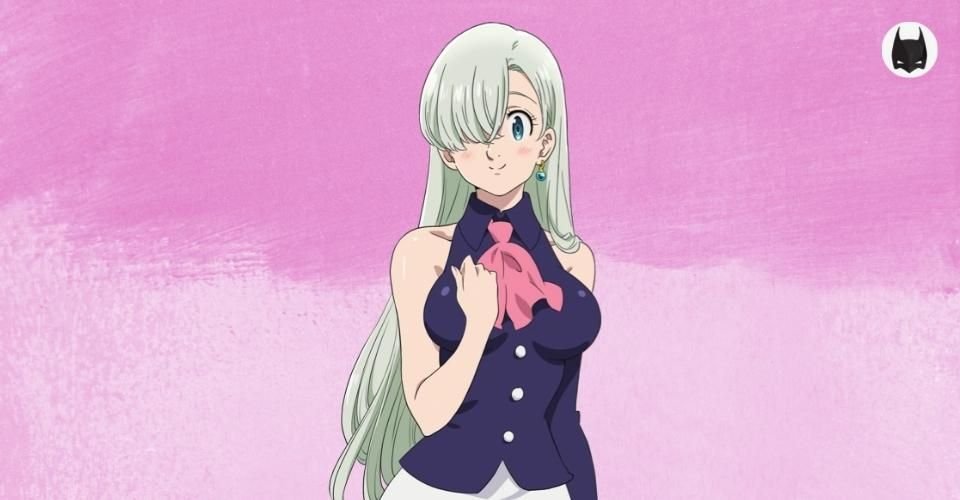 Gender: Female
Anime: Seven Deadly Sins
All hail to the princess of Lions Kingdom, Elizabeth Liones. Even though she is the 107th reincarnation of Goddess Elizabeth, She is a nice person who is very kind to others and is always polite while talking to anyone.
Elizabeth puts others before her and cares for everyone. She tries to help everyone which may be why the people of her kingdom love her.
She is in love with the leader of 7 deadly sins, Meliodas. Well, They both are under a curse, and because of this curse Meliodas can't die and Elizabeth will die every time she is born in his arms.
However, This curse was lifted and they both started living a happy life and had a child together.
#11 Inuyasha
Gender: Male
Anime: Inuyasha
Inuyasha means half dog and yes just like the name says, Our main protagonist is a half-demon dog and half-human. This is because his father was a demon king and his mother was a human.
On the battlefield, He never gives up. even when the odds are against him, and is outnumbered by the enemies he never steps back or runs away.
Inuyasha stays strong and because of his special fighting style, He gains victory almost all the time. Even though he is such a strong individual he often acts childish and can be quite annoying.
This side of Inuyasha is not liked by his friends and the people who are around him. Another thing that makes him unique is when he is fighting for someone else he forgets everything.
It doesn't matter how wounded he is, This guy just keeps on fighting to protect the one he cares about.
#10 Black Hanekawa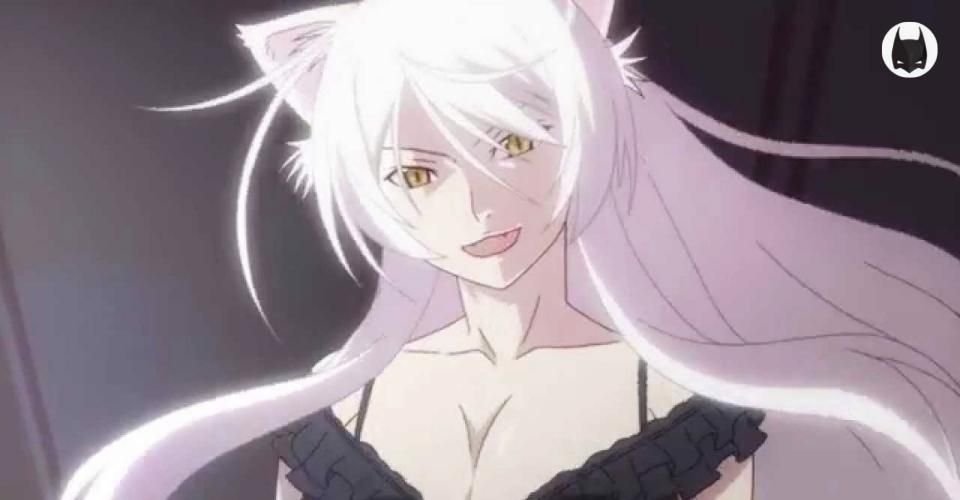 Gender: Female
Anime: Bakemonogatari
Black Hanekawa is the alternate identity of Tsubasa Hanekawa. This identity pops up when a Sawarineko, A supernatural cat possesses her body.
Though her real personality has a calm and polite nature, This alternate identity does everything opposite to the real one.
To be specific, The take-over personality is shameless, playful, and very talkative. Since she is possessed by a cat, Hanekawa uses "nya" at the end of each sentence which sounds quite cute. But there's more to it.
Yes, We all can agree that she is a cutie but at times, She is very dangerous. Her superhuman strength is enough to beat up anyone and can also manipulate others as well.
Even though she takes over Tsubasa's body, Black Hanekawa makes sure to keep it safe and is surprisingly responsible.
#9 Mirajane Strauss
Gender: Female
Anime: Fairy Tale
The beautiful S-class mage of the Fairy Tale Guild, The leader of the Takeover Siblings, and a part-time model for Sorcerer Magazine. That's right I'm talking about Mirajane Strauss.
She is like the mother to the members of the guild. Everyone in the guild respects her, and she cares for others and treats them with kindness and love. However, she was not the Mirajane Strauss we all knew.
In her early stages when she was new in the guild, This innocent looking woman was feared by everyone and was known as a Demon.
Mirajane often picked fights with other guild members and namely Erza Scarlet in particular. But things changed when her sister died.
After that incident, She lost most of her magical ability and her personality took a complete U-turn. But now she is back in action while keeping her kind personality.
#8 Griffith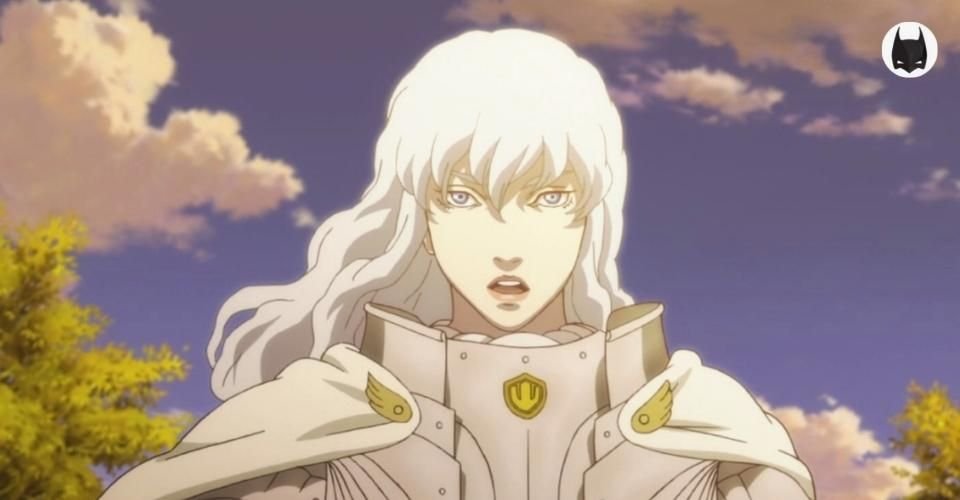 Gender: Male
Anime: Berserk
Griffith is one of the best anime antagonists of all time. Even though he looks like an angel, His deeds are beyond evil.
He was the leader of the Band of the Falcon and gained victory in the Hundred Year War by ending it altogether.
One look at Griffith is all you need to make anyone follow him. He looks like a well-mannered noble and even his speech is considered as an angel singing from heaven.
But we can't deny the fact that after the 5th Eclipse, He transformed into Femto and raped Casca in front of Guts who were his loyal comrades.
He doesn't really show any emotions and is never shaken by anything. This makes him deadly as he is quite straightforward about his goals.
#7 Tomoe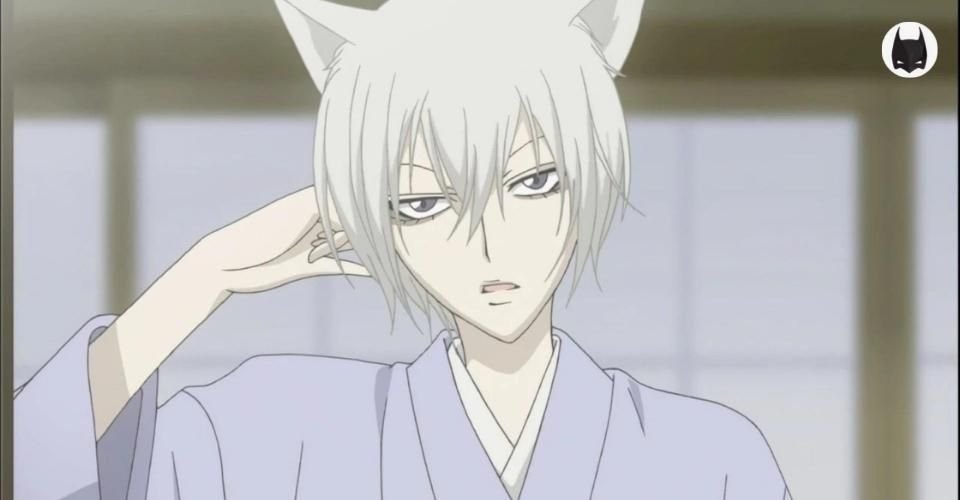 Gender: Male
Anime: Kamisama Kiss
Tomoe is not a human, He is a fox yokai or simply put, He is a ghost. Tomoe is quite a looker and can attract anyone.
Because he is a fox yokai, Tomoe is sly and cunning. He knows how attractive he is but doesn't brag about it.
Right now he is trying to figure out how he can be a human so he could live with a girl Nanami Momozono whom he loves.
Tomoe is quite prideful and short-tempered. This guy doesn't like being attached to anyone but if he connects, He'll protect them at all costs.
Besides everything, His love for Nanami is special, Also he considers his pals as family and keeps them safe.
#6 Ken Kaneki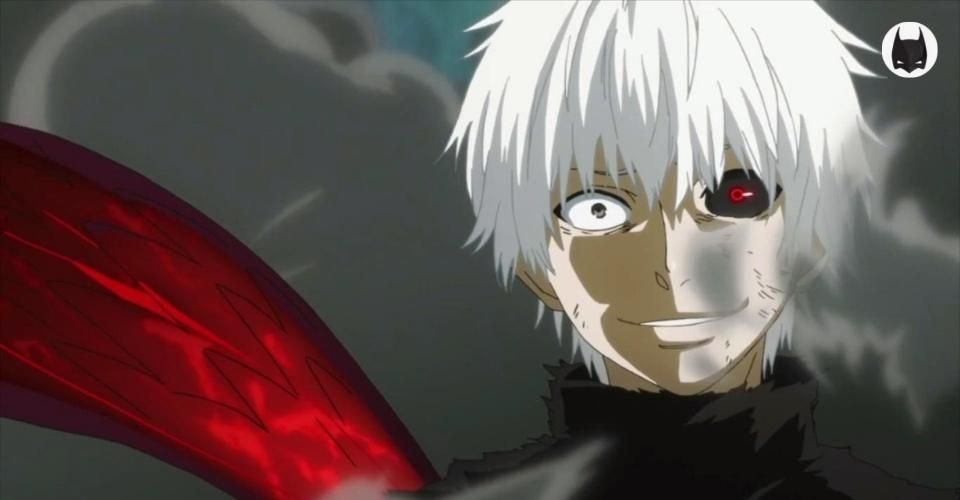 Gender: Male
Anime: Tokyo Ghoul
Ken Kaneki used to be a normal student who was studying literature but on his first date with a girl, He turned into a one-eyed ghoul.
At first, his hair wasn't white. Instead, It was all black but when he was tortured for 10 days straight, His hair changed to white and his nails turned black.
Kaneki was a shy boy who was not able to interact with others. So, He picked up a habit of reading novels. Like a lot.
However, The thing Kaneki feared most was being alone. He always tried to help others but ever since his mother died he felt alone and that's the reason he tries to protect those he cares about.
When he became a ghoul he started reading books related to martial arts so he could protect others. He is kind, and gentle and is not going to harm anyone until someone is causing serious trouble for others.
#5 Allen Walker
Gender: Male
Anime: D.Gray-Man
Allen Walker is the main protagonist of D.Gray-Man. He was a part of the Black Order and also a sorcerer who used to fight the army of Akuma which was controlled by Millennium Earl.
He is a muscular guy with average height but has an unusual scar on his face. He is a kind individual who doesn't like to take gifts from others. As always, He tries to help and protect everyone. But his self-sacrificing nature is something that is not liked by his friends.
This is because he puts his emotions first and is ready to take any damage or blow for himself if it means keeping the others safe.
Allen also has an ability called cursed eye which helps him to see those Akuma who has possed humans.
#4 Najenda
Gender: Female
Anime: Akame Ga Kill
The leader of the most ruthless assassination group Night Raid is here. For starters, Najenda is a lady with morals and is a woman with a sharp mind and excellent tactics.
For every plan she draws out, There is very less possibility that it'll fail. She used to be the general of the Empire Army but when she found out that the whole army and nobles were corrupted, She joined forces with a rebellion group that was against the empire.
However, This led to a fight between Najenda and Esdeth in which she lost an eye and a hand.
Even though she cares for her subordinates and team members, She doesn't let their death affect her judgment.
She often makes jokes that are not so funny or are even cold but she creates the best working atmosphere around her.
#3 Satoro Gojo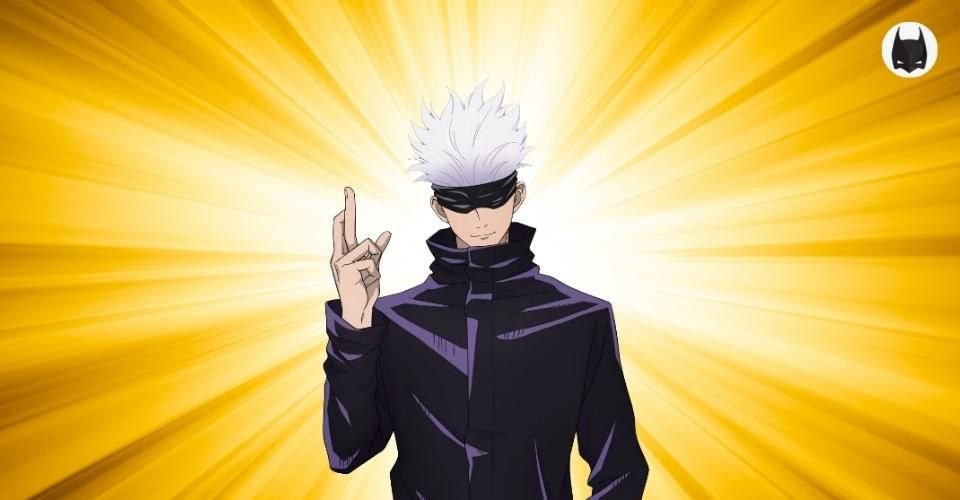 Gender: Male
Anime: Jujutsu Kaisen
The strongest Jujutsu Sorcerer there is. Enter Satoro Gojo. He is a young man who is powerful enough to beat anyone in the whole anime.
Gojo also claims that no one can beat him. He is a free spirit and does what he likes.
Especially, Rules and regulations. He doesn't believe in such things and often roasts other people by giving them weird names or calling them weak.
He was also the one who made Itadori join the Jujutsu High and trained him so he could use cursed energy properly. When it comes to fighting he plays around with his enemy or just finishes them with one move.
His domain expansion is also one of the strongest in the entire series. Not to mention he is the first-ever person in 400 years who has both Limitless and Six Eyes.
Even though he is a monster when it comes to power, He is quite playful with his students and doesn't show any mercy on demons.
#2 Kakashi Hatake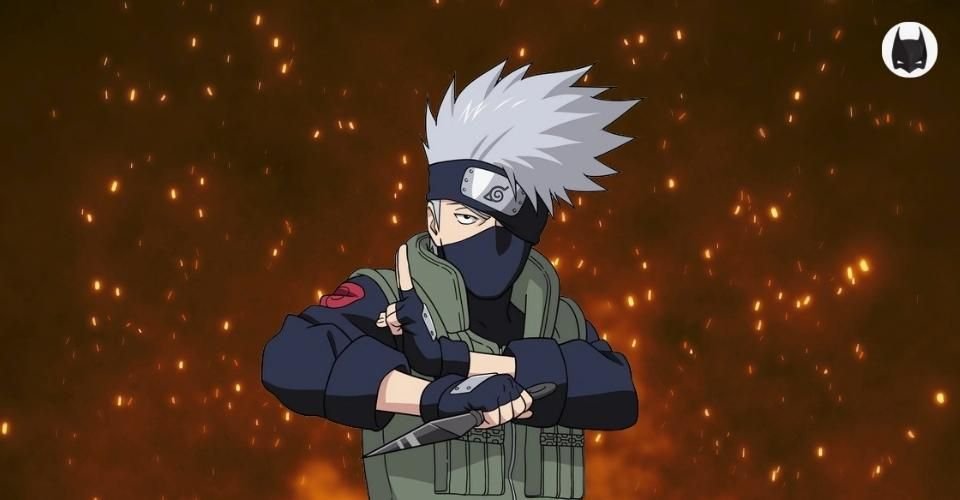 Gender: Male
Anime: Naruto
Kakashi Hataka aka the popular Copy Ninja or Mr. World Wide is one of the best-written characters in anime history.
He was the leader/sensei of team 7 and which includes Sakura, Naruto, and Sasuke. Yes, He later became the 6th Hokage of the Village Hidden In The Leaf.
Kakashi was so crafty that other nations feared him and was able to copy any jutsu or any technique just by seeing it once.
Thanks to his Sharingan, The copy ninja mastered more than a thousand Jutsu all by himself.
Most of the time he reads a book called "Make Out Tactics" and is a calm and collective individual. He doesn't let anything bother him and becomes extremely calculated during a battle.
Like many other characters from Naruto, Kakashi also had a rough childhood. His friends, teacher, father, and everyone he ever cared about died right in front of him and yet he always keeps his smile.
#1 Yuuna Yunohana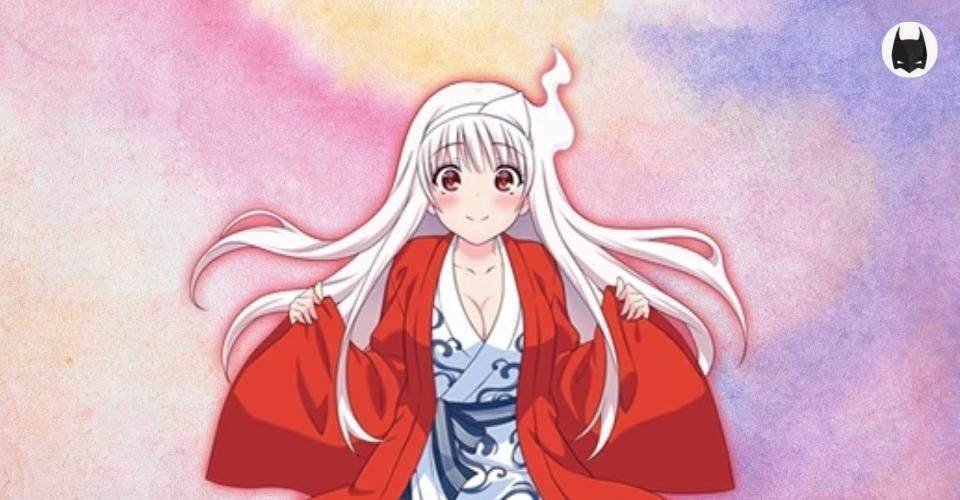 Gender: Female
Anime: Yuuna and Haunted Hot Spring
The most adorable and hottest girl you'll see in this countdown of white-haired anime characters is Yuuna Yunohana.
Basically, She is a ghost who died because of an unknown disease. When Yuuna passed away, She woke up at Yuragi Inn which was surprisingly where she died.
Yurai In is a hot spring hotel. Most of the time she is seen wearing a yukata but can change her whole appearance anytime because she is a freaking ghost.
She is a kind girl who doesn't mean any harm to anyone. Unfortunately for her, People are scared of Yuragi Inn because they know there is a ghost but she never wanted to scare anyone.
Thankfully, The hotel staff is quite familiar with her. Yep, They aren't normal human beings either and they know that she is not someone anyone should be afraid of.
Yuuna often gets embarrassed and when she is uncomfortable, Things around her start floating which she doesn't do on purpose.
There's something extra for you and this is our way of thanking you for staying with us till the end.
Honourable Mentions
Juuzou Suzuya
Kaguya Otsutsuki
Jiraiya
Licht
Altair
That brings an end to our countdown of the best white-haired anime characters of all time.
What do you think about this listicle?
And hey, here are a few most asked questions about white-haired anime characters.
FAQs
Who Is The Best White-Haired Boy In Anime?
Without a doubt, The best white-haired boy in anime is Kakashi Hatake. His overall character development and appearance are immersive.
What Anime Character Has Blonde Hair?
There are many anime characters with blonde hair but the most popular ones are Naruto Uzumaki, Edward Elric, Sanji, and Violet Evergarden.
White Haired Anime Characters In Naruto
There are several characters in Naruto with white hair but the best ones are Jiraiya, Tobirama Senju, Kakashi Hatake, and Kaguya Otsutsuki.
White-Haired Anime Characters With Blue Eyes
Satoro Gojo from Jujutsu Kaisan
Killua Zoldyck from Hunter x Hunter
Misha Necron from Misfit of Demon King Academy
Nao Tomori from Charlotte
Lisanna Strauss from Fairy Tale
White Haired Anime Characters With Red Eyes
Juuzou Suzuya from Tokyo Ghoul
Aru Akise from Future Diary
Soul Evans from Soul Eater
Anime Characters With White Hair And Mask
The most popular characters with white hair and mask are Kakashi Hatake from Naruto and Ken Kenki from Tokyo Ghoul.
Anime With White Haired Main Character
So, Anime series with white-haired MC would-be Ken Kenaki from Tokyo Ghoul, Allen Walker from D.Grey Man, and Inuyasha from Inuyasha.
That's all for today folks. See you again with another interesting topic. In the meanwhile, Visit averagebeing.com to read more awesome anime content.