They say that if you want to understand a person truly, look at how they grew up, their family and friends, and their relationships. With Henry Cavill being one of the nicest people on the planet, aren't you curious to know where it came from?
You'd be lying if you said that you weren't sad when you found out that Henry Cavill would no longer play Superman. We certainly were. The superhero has been played by many over the years, but none donned the cape with as much grace as Henry.
The DCEU mess is a discussion for another day. Currently, we're here to discuss the people who made Henry Cavill who he is – his family. To be more specific, his brothers. Henry Cavil has spoken about his brother at length in most of his interviews, and it is clear that he had a good relationship with each other them.
We're here to introduce you to these brothers and give you a little peek into Henry Cavill's Family.
Henry Cavill is one of five boys and the 4th son of the lot. The five boys were born to Colin Cavill, a former stock trader, and Marianne Cavill, a secretary. They were born and brought up in Jersey, Channel Islands – Brittain.
His siblings have all taken up different careers and live their lives separate from the immense fame of the Man of Steel. Having five boys in the house must have been a lot of fun and a lot of hell-raising at the same time. At this point, they're an even bigger bunch than the Peaky Blinders. No shade to Thomas Shelby. Let's take a more in-depth look at each of the Cavill brothers and where they are in the world.
#5 Piers Cavill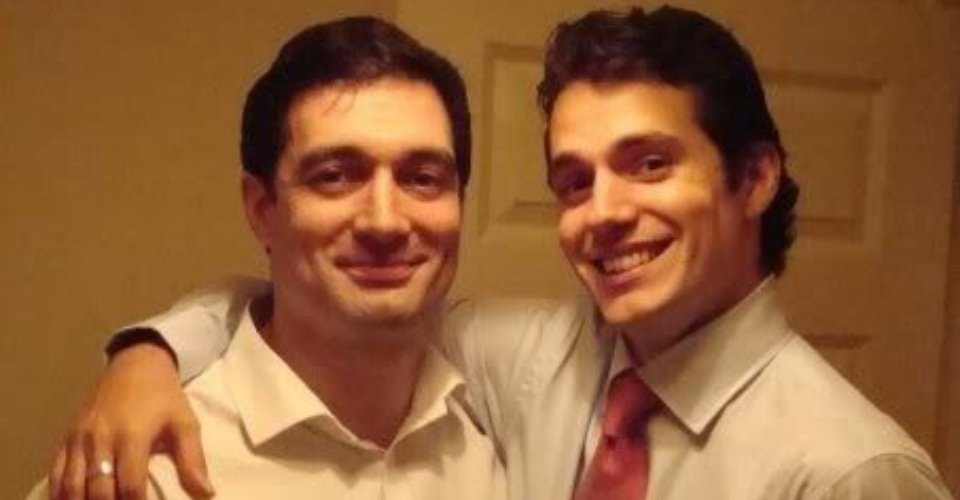 Age: 50 Years
Piers Cavill is the oldest brother to Henry. There isn't much to know about him, as each of the Cavill brothers likes to keep their life private. However, from many of Henry Cavill's interviews, we were able to piece together a few tidbits about this mysterious and wholesome family.
In the Superman actor's own words, Piers Cavill is a legend in his own right. Taking after their father Colin Cavill, the eldest two sought a life in the military. Piers Morgan here is an ex-tank Commander and ex-Army Officer. How awesome is that?
While his younger brother was playing a character that could lift a tank with his bare hands, Piers was someone who knew the ins and outs of an armored vehicle like the bank of his hand.
We're certain that Piers understood the weight that fell on him and that he needed to be the best role model he could be for his younger brothers. From how Henry speaks about Piers, it is clear that the eldest did a good job. He was a good man living to give his life for his country. Seems their parents got it right on the first try, and yet, the kids to follow seemed to live up to the standard that Piers set.
Since his stint in the Military, Piers has gone on to serve in the finance sector, and the Online Gambling sector and now serves as the director of Jersey laser scanning ltd.
#4 Niki Cavill
Age: 46 Years
Niki Cavill is the second of this lot of fine men. If Piers Cavill set a standard to live up to, it turns out that Niki Cavill decided to shatter that ceiling. Niki serves in the Royal Marine Corps and proudly serves in the Queen's Battalion in the United Kingdom. Niki currently holds the position of Major, and according to his fighting comrades, he is the real Superman in the family.
Niki is a proud soldier in the Royal Marine Corps and has even received the "Member of the order of the British Empire (MBE). This is one of the most esteemed guards of honor that a soldier can receive, and there is no doubt that he is worthy of it.
While his younger brother is one of the most famous people on the planet, Niki has chosen to keep most of his private and focus on his life for his country. Henry Cavill could not be prouder of his brother's achievements and has even once taken to Instagram to express his appreciation for his older brother.
Every time we see Henry Cavill, there is an aura and poise that is only reminiscent of a man with great discipline and fervor. It is becoming increasingly obvious that many of these attributes have trickled down from his highly decorated elder brothers.
#3 Simon Cavill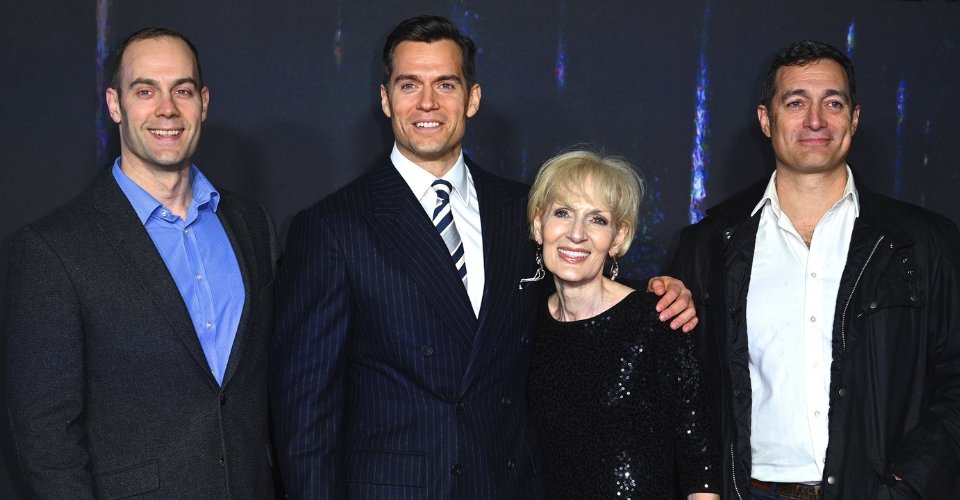 Age: 43 Years
Simon Cavill is the middle child among this gang of roughhousing brothers and the one just above Henry Cavill (shown to Henry's right). Simon is four years older than Henry and the most closed off of the siblings.
Among the five accomplished men, Simon mostly remains a mystery. It can be hard to live a normal life when your brother plays freaking Superman. However, the whole knowing internet appears to have very little information on this Cavill brother. Besides his work in finance, not much else is known about Simon Cavill.
Henry Cavill has mentioned many times that Simon is considerably larger than himself. This is saying something, given the fact that Henry plays the Man of Steel. Every time Simon got angry as a child, everyone would call out "Hulk Smash ."At least now we know where the Superman actor gets much of his humor from.
Simon Cavill is the only one of his brothers to have not appeared on the red carpet alongside Henry Cavill. Being in the finance business sure is a busy life. He is currently married to his wife, Victor for 8 years and is living a happy and private life.
#2 Henry Cavill
Age: 39 Years
This man needs no introduction. Superman is considered a symbol of hope and justice everywhere. Only a few people come to mind when you think of those who could play Clark Kent with the necessary qualities. Henry Cavill sits at the very top of that list.
Even as we are still saddened by the news of his departure from the DC Extended Universe, it will be long before we forget the joy Henry brought us each time we caught a glimpse of him in the Red and Blue outfit. A walking piece of art. Besides Superman, Henry Cavill has successfully put on the hat as Sherlock Holmes in the Enola Holmes movie and had a career-changing stint as Charles Brandon in "The Tudors."
Over the years, Henry Cavill has become one of the most recognizable faces on the planet, and there is no place he could go without being surrounded by fans. That kind of fame can get to your head quickly, and yet, he remains one of the more grounded minds in Hollywood.
Every interview is approached with charming humbleness, and every interaction with a certain gentleness. It helps that he is unimaginably handsome. Seriously, hide your girlfriends.
What is most interesting about Henry Cavill is the relationship he has with his family. He has managed to keep his private life to himself and left very little for the public eye. When asked about his family, Henry always speaks enthusiastically, and it is evident that he loves his kin dearly. Henry fondly recalls the fun and the dangerous life that came with growing up among four other boys. Sounds like a (literal) riot.
#1 Charlie Cavill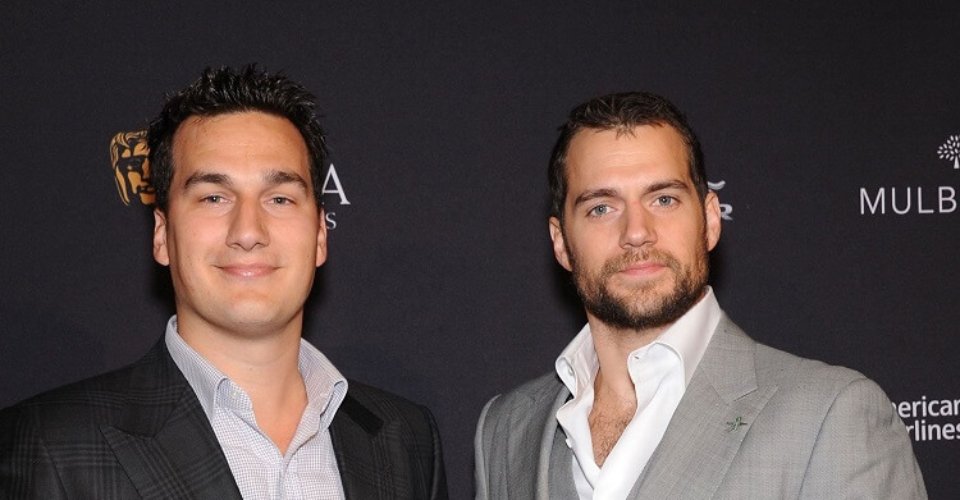 Age: 37 Years
Charlie is the youngest of the Cavill brothers and the only other one to follow in his brother's acting footsteps. He is a former Producer, Actor and is known for his work in Stratton (2017).
After a career in Hollywood spanning 11 years, Charles Cavill left the industry to start a candle-making company with his wife, Heather. The Company is called Cavill and Wicks, and it donates a dollar to charity for every candle that is sold. It appears that all the Cavill brothers have that generous gene in them.
Charles is a father of four beautiful children – a teenage daughter and four boys. He is also a cocktail enthusiast and conducts live classes on social media for his fans. How about popping over to Instagram and onto his page? It would be cool to tell people you learned to make cocktails from Superman's brother.
Being the family's baby, Charles seems to have led an interesting life. According to Henry, the elder siblings got more of the disciplinary parenting, while the younger ones were free to do as they liked. But this also means that Charles was not exempt from the dangers of having four elder brothers.
You would not be wrong to say that Charles may have bared the worst of it. All in all, all five brothers seem to be alive and well. We think.
After Superman, Henry Cavill Is Launching A Warhammer 40,000 Cinematic Universe With Prime

Fans Also Read
Now we know why Henry Cavill has remained grounded for most of his career. Even though Hollywood's glitz and glam are tempting, the former Superman keeps his feet on the ground because he knows that his brother would beat him up if he ever went astray.
The most exciting part about this whole thing is that all the other brothers chose to stay away from the limelight and in no way want that to change. They live very private lives and are successful men in their rights.
We've always wondered where Henry Cavill learned to be so good in all his action sequences. Turns, having five boys in one house is all that's needed. That kind of bloodshed can prepare you for the world like nothing else.
Most importantly, We now understand why Henry Cavill could achieve so much and still be a wholesome human being – the support of his family. It's crazy how far one can go with that kind of backing.
We hope you enjoyed the deep dive into Henry Cavill's family, and expect us to bring you more scoops on your favorite actors!