Mutants are already better than humans innately. Now it's time to find out who the most powerful among them are. They are among the most powerful beings in the Marvel Comic Universe. With abilities like Telekinesis, Enhanced healing, and the power to control the weather, the X-men have proven that there is no end to what they can do.
The X-Men were created by Stan in the 1970s and was initially created as a message against racism and this group's prejudice because they were simply different.
Surprisingly, this comic was canceled because of low sales and then made a return five years later under the direction of Chris Claremont, going on to be one of the most successful franchises of Marvel Comics. The only other competitor is the Avengers.
The X-Men have even been a part of the Earth's mightiest heroes countless times. Characters like Wolverine, Cyclops, and Deadpool have only become unfamiliar to those living under a rock. With the cinematic world of comics ever-expanding, the horizons have been broadened, and we have already seen some of our favorite mutants in action. The possibilities truly are endless.
Over the years, we have been introduced to some interesting characters and a few with powers that would rival Gods. This list of Alpha-level mutants is getting longer, and there has been a long-standing debate over which of these mutants is genuinely the most powerful.
We're here to help you make the right call. Averagebeing has compiled a list of some of the most powerful Mutants in the Marvel Universe. Sit back, and let's see who we've got.
#15 Namor (Namor McKenzie)
Catchphrase: "Imperious Rex!"
This King of Atlantis is among the most powerful of the mutants. What makes him stand out from the crowd is that Namor was born half-Atlantean and already had that special gene in his body. The addition of his mutant gene took him to the next level.
While the Submariner is aware of his genealogy, he is very seldom seen interacting with the X-Men, and he has only worked with them a handful of times, not counting the major events when all the heroes come together.
What makes Namor so powerful is that he is near in vulnerable. He has strength that rivals the Hulk, has been seen trading blows with Thor, can control the entire ocean, and, lastly, is the King of an entire nation.
Namor does not even need to move a finger to anything. His loyal subjects would lay their life on the sword for him. His prominent mutant power of flight is also quite impressive. Yes, Namor can fly at incredible speeds.
You can control people and read minds and all, but if you are drowned, there isn't much you can do against him.
Powers:
Hydrokinesis
Flight
Expert Martial Artist
Aquatic telekinesis
#14 Iceman (Bobby Drake)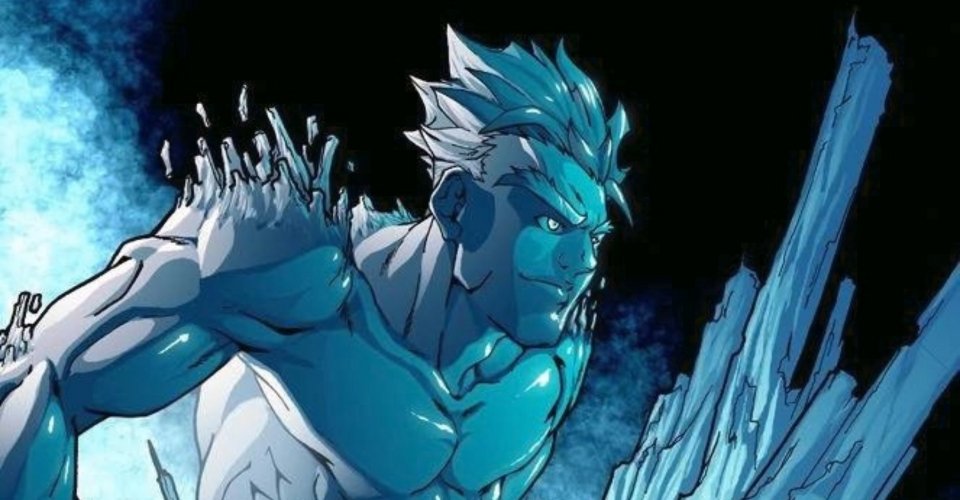 Catchphrase: "Come one, Let's chill"
We know that it's probably surprising to you that Iceman made it onto this list, but hear us out.
Bobby Drake was a normal high school boy when he discovered his powers and that he could encase people in a block of ice. Long story short, he was thrown in jail after his townspeople freaked out, and then Scott Summers came to his rescue and took him to Xavier's School for Gifted Children. There, Bobby slowly learned to control his powers and gave himself the name – Iceman. He did not put much thought into that.
However, he soon discovered his power was not just to manipulate Ice, it was Thermogenesis, and with time he became an Omega Level Mutant. At his deadliest, Iceman can create infinite copies of himself made of ice, making him immortal. He could also freeze the moisture in the air and the blood coursing through your veins.
The X-Men are lucky that he is on their team. Bobby Drake could simply turn you into an ice sculpture at the snap of his finger. That is not a cool way to go. Or is it?
At a time when Iceman's body was possessed by Emma Frost, his powers were pushed beyond limits. He could travel as a liquid, solid, or gas, freeze liquids in people's bodies, and control all forms of moisture. Not a single member of the X-Men could stop him.
With the proper training, intent, and strategy, Iceman is a deadly weapon. Where there is water, there is life, and where there is water, Iceman can work his magic. Do you know what has a lot of water in it? The bodies of almost every single life form in the world.
Powers:
Thermogenesis
Flash Freezing
Ice Gliding
Body manipulation
Immortality
Hardened Ice body
#13 Scarlet Witch (Wanda Maximoff)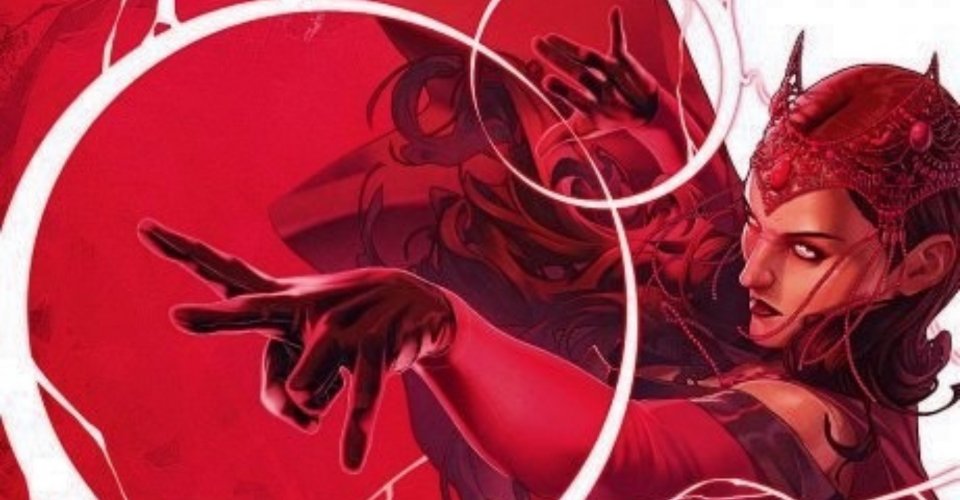 Catchphrase: "Don't be so quick to judge witches"
Everyone has already been made familiar with the Scarlet Witch through the MCU and the brilliant Elizabeth Olsen. We also get to see how crazy and scary the character is. With her reality-warping powers, the Scarlet was near unstoppable, and the entire might of the Avengers proved to falter when faced against her.
While the MCU has tweaked the backstory of Wanda Maximoff, in the comics, she is the daughter of the eminent Magneto. Her father was already an Omega Level mutant, and the apple did not fall far from the tree. Her powers are shown to be drastically greater than her father's and tread dangerously close to magic as well.
Throughout her various incarnations and appearances, Wanda has played the role of both hero and villain. However, her mind has been proven unstable, and she is often seen fighting her inner demons. For the most part, Wanda does not subscribe to her extremist father's ideologies, but she has also been responsible for the instant loss of power of almost every mutant on the planet during the events of House of M.
Wanda Maximoff uses chaos magic with precision like no other and is described by Dr. Strange as one of the universe's most powerful and dangerous beings. I mean, if you can take away the powers of every mutant on the planet, then you are freaking destructive. She caused M-day, and it's safe to say that none of the new Mutants on Krakoa are fans of the Scarlett Witch.
Powers:
Reality Warping
Chaos Magic
Telepathy
Flight
Telekinesis
#12 Storm (Ororo Munroe)
Catchphrase: "Here the Thunder of destruction!"
If you love the X-Men, you need no introduction to Storm. Ororo Munroe is an Alpha-level mutant who can manipulate the weather and boy, can she whip up a storm. Being one of the more recurring characters in the comic books, Storm is often looked up to as a leader of the X-Men and also as one of their greatest assets.
Ororo Munroe is the daughter of a Kenyan tribal princess and an African-American photojournalist. After her parents were killed in an Arab-Israeli conflict, Storm was displaced as a child and went on to become a skilled thief during her teenage years. She met Charles Xavier during one of her mini-heists, and the Professor convinced Storm to join the X-Men. After starting as a mere student, Storm became one of the X-Men's greatest members and was loved by everyone on the team.
Now, you may think that simple weather manipulation would not get you far. You would be wrong. Especially if you have control over it in the way that Storm does.
With guidance from Professor X, Ororo has managed to raise weather manipulation levels that rival the God of Thunder himself. She has the power to summon tornadoes at will and can even suck the air right out of your lungs if she wants to.
The Kingdom of Wakanda recognizes her as an actual Goddess. Even without her Omega-level powers, she is a skilled warrior and was able to defeat a horseman of Death in hand-to-hand combat. Oh, did we mention that she can fly and call down thunder whenever she wants? Badass.
Powers:
Weather Manipulation
Electromagnetism
Flash freezing
Power to summon lightning
Flight
#11 Vulcan (Gabriel Summers)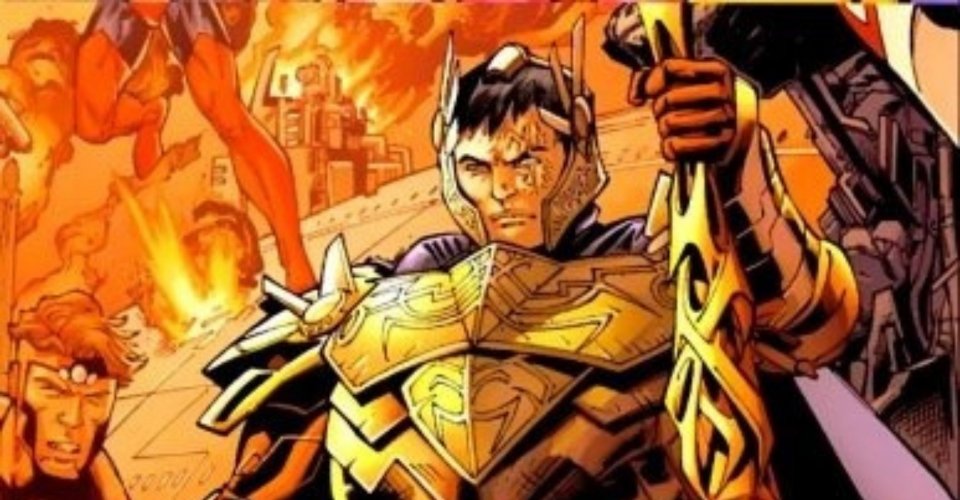 Catchphrase: "The Shi'ar Empire with rise again!"
Gabriel Summers is the third and long-lost brother of Scott Summers, otherwise known as Cyclops. Gabriel got his name from Roman Mythology and, for most of his life, did not know about his lineage.
Gabriel's life starts on the planet Shi'ar after Scott's parents Christopher and Katherine Summers, are abducted by D'Ken, the then Emperor of that world. Christopher tries to escape in an attempt to save them both, but Katherine is killed in the midst of it all.
Her unborn child and Katherine are considered dead, but the child survives and is artificially grown to become Gabriel. He is then sent to earth to become a slave as the right-hand man to the Emperor and eventually manages to escape. In Time, Professor X contacts and gets him to join the X-Men.
For the most part, Gabriel has been an effective member of the X-men and soon proved to be miles stronger than his brother. After thinking, he was betrayed by Professor X, he travels into space and manages to fight off the entire might of the X-men while doing so. He proved not a match to them, and they decided to kill them when they realized he was too dangerous to be left alone.
Cut to this, Vulcan becomes the Emperor of Shi'ar through sheer determination and power and is considered one of the most dangerous mutants in the universe. His powers are so vast that he could shut off the brain waves in Rachel Summer's mind and even KO Wolverine with a single lightning attack. What makes him even more of an impressive foe is the army that he now commands as Emperor.
Powers:
Telepathic Resistance
Energy Manipulation/Projection
Flight
#10 Magneto (Erik Lehnssher)
Catchphrase: "Peace was never an option"
Magneto might be one of the most famous mutants on this roster. He is known for his mutant terrorist activity and has been an enemy of the X-Men since its inception.
Eric Lehnssher and Charles Xavier are old comrades and set out with a similar goal, the redemption of mutant kind. The problem was that they differed on how to bring that about. Erik took a more extremist route and decided to force the world to see the power of mutants and recognize them as superior beings.
As a child, Magneto was subjected to much torment, and that trauma has also driven him to violence in his adult life. Magneto has successfully defeated the X-Men several times and brought the world to its knees. His electromagnetism is said to be unmatched, and he lives up to the name of an omega-level mutant.
At his absolute best, Magneto can lift an entire city and even negate an earthquake because of all the metal particles in the sand. While his ability to control electromagnetic force is incredibly impressive, his plethora of brilliant applications of his power makes him such a frightening enemy.
Magneto has been shown to stop bullets in midair, fly using his connection to the magnetic field, and manipulate the iron in one's blood. His powers are strong enough to restrain a Ms. Marvel-powered Rogue, and we all know how powerful Captain Marvel is.
Powers:
Electromagnetism
Flight
Magnetic Force fields
Master Tactician
#9 Hope Summers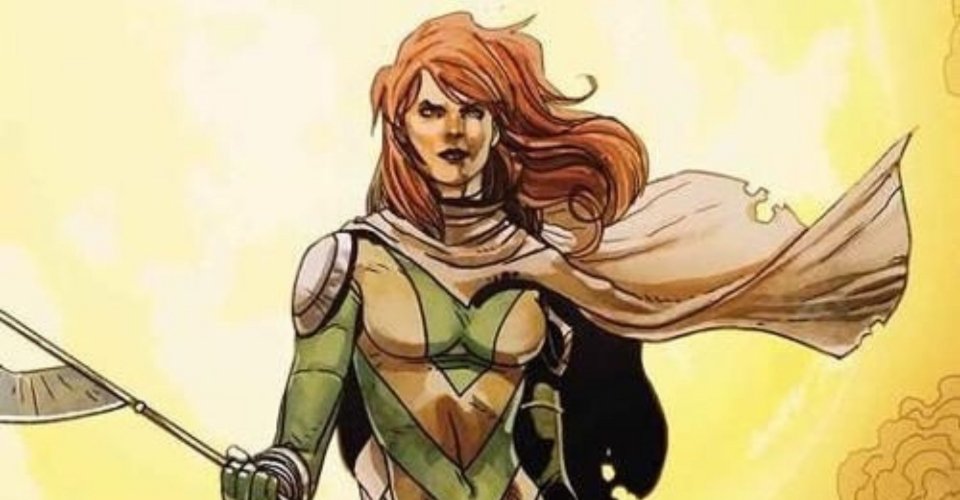 Catchphrase: "Let me be your Messiah"
Hope Summers is a lesser-known name in this list, but she certainly does live up to the Summers name. Hope is the daughter of Cable and was one of the first mutants born after the events of M-Day. She was raised in the far future and was given the necessary training to prepare her for when she would return to the present day.
Damn, Her very arrival activated five other mutants. Hope went on to become a host for the Phoenix Force and was able to use cosmic energy and reverse the effects of M-Day. This allowed new mutants to be born, and Hope turned out to be the salvation of the mutant kind.
Following the formation of the mutant nation of Krakoa, Hope was made one of "The Five" and oversaw bringing back deceased mutants to their former selves with all their powers and memories. This made Hope one of the most powerful mutants on Krakoa.
The most interesting part about Hope is her powers. She can mimic the ability of any other mutant and even use it to the extent that the original user couldn't have achieved.
Upon her arrival in the present day, the telepathic signal was so strong that Cerebro blew up just trying to detect her. Cable was not joking when he called the Messiah. She can even optimize the powers of other mutants and regulate them as she sees fit. With her unique powers, Hope Summers can simultaneously wield more than one power, making her limits truly unknown.
Powers:
Power Mimicry
Power Synergy
Power Regulation
Psychic Energy Manipulation
#8 Mister M (Absolon Mercator)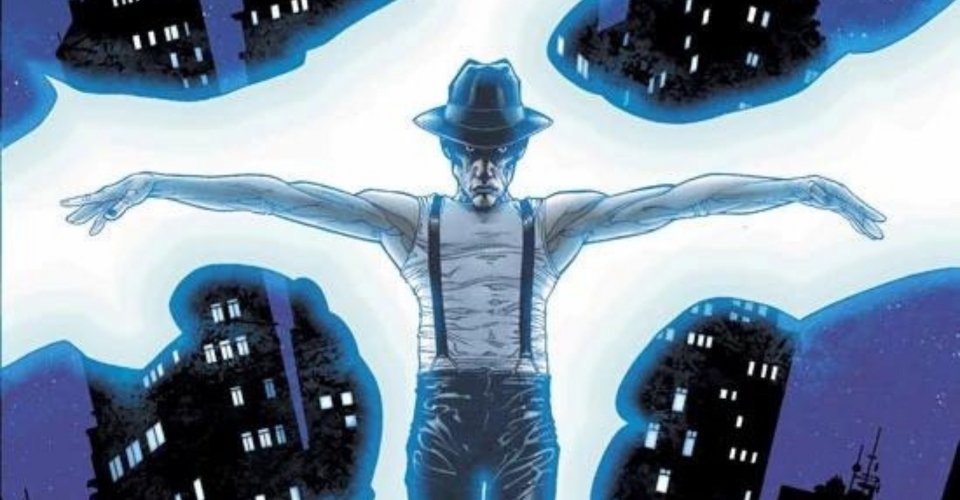 Catchphrase: "No one will harm my people"
Absolon Mercator is a Belgian-born mutant who later came to the US after he accidentally killed a boy when he discovered his powers. At its very first usage, a child's Absolon's powers were enough to turn a boy's body inside out, slowly killing him. Absolon's powers were frightening at such a young age, and it seemed he only grew in power.
Mister M chose no side in particular and always tried to find the middle ground between all the mutant factions at war together. He is one of the few mutants who retained their powers after the events of M-Day.
Mister M's powers are such that he can alter the molecular structure of anything he touches, and has claimed that he could set off a nuclear reaction by simply touching the air. There are no known limits to Mr. M's powers, and this was made clear during the events of Mutant Town. Even Bishop, known for his ability to absorb energy, tried to take in the power of Absolon but soon found out that it was too much to handle.
After the formation of the mutant nation Krakoa, Mister M was one of the few Omega Level mutants who decided not to join. His powers were so undeniable that Apocalypse himself invited Absolon to take over and rule a part of Avalon, which he later named after himself – Mercator.
Powers:
Phasing
Energy Manipulation
Molecular Manipulation
Power Negation
#7 Jean Grey
Catchphrase: "I am the Phoenix"
It's hard to imagine the X-Men without the beautiful Jean Grey. As an Omega Level Mutant, Jean Grey's powers seem to have no limits, and even Professor X is secretly scared of what she might be capable of.
When Jean was under the control of the Phoenix force, it seemed as if no power in the universe could stop. As a mutant itself, she had outclassed most, and with the power of the Phoenix, she truly was a force of nature.
Jean's powers were activated as a child when she witnessed the death of her best friend. Among her vast powers is the ability to feel great empathy, which was psionically linked to her best friend when she died. While this is truly sad, this is what usually makes Jean the voice of reason in the X-Men.
After the Phoenix was corrupted by the Hellfire Club, Jean became the Dark Phoenix and was responsible for many humans and mutants' deaths. However, given that the Phoenix force was a power for destruction and rebirth alike, Jean was also responsible for resurrecting all the people who died in this conflict.
Jean has proven to be an invaluable student to Professor X, and if she can fully master her powers, she will be the most powerful mutant to ever exist. Since she has no intention of being as such, we might never get to see Jean at her actual full potential. At one point, she was able to push back the entire might of the Avengers (that included Iron Man and Namor) while she was in a recovery cocoon.
Powers:
Telepathy
Telekinesis
Force Fields
Energy Projection
Flight
#6 Apocalypse (En Sabah Nur)
Catchphrase: "The old world passes away"
Apocalypse has been the bane of the X-Men and their most dangerous foe. The first mutant to be born in history, Apocalypse is a host of unimaginable power and a genius that humans cannot even comprehend.
Born during the time of Pharaoh, En Sabah Nur was exposed to ideologies of 'survival of the fittest' at a very early age and believes that it is the only way mutant-kind can continue to survive and grow in power. Somewhere along his conquests, Apocalypse came across alien technology that would enable him to transfer consciousness to another body, and through this, he became virtually immortal.
There isn't enough time or space to list the various powers this virtual God possesses. To name of few of his feats, He could deflect the full might of Jean Grey's telepathic powers with little to no effort. With his telekinesis, he could once pull the skeleton out of a man's body and, upon the awakening of his powers, was able to drive an early incarnation of Kang the Conqueror, who was then in the avatar of Rama-Tut.
These are only a fraction of the scary things that the Apocalypse is capable of. The X-Men and the Avengers are right to be afraid of him. His God complex and thirst for power knows no bounds.
Powers:
Superhuman strength
Telekinesis
Telepathy
Molecular manipulation
Teleportation
#5 Nate Grey (Nathaniel Grey)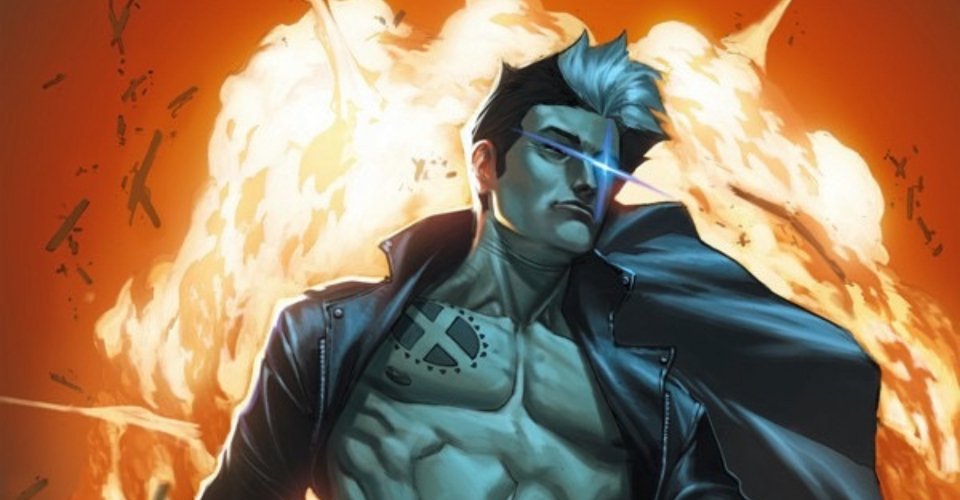 Catchphrase: "My Mind. My Weapon"
What if Cable was never affected by the Techno-virus? What if its powers were allowed to grow to their full potential? Enter the X-Man, Nate Grey.
Nathaniel is a genetically engineered, omega-level mutant born from the DNA of Scott Summers and Jean Grey. These two sure seem to have created some incredibly powerful children. Using a shard of M'Kraan Crystal, he was transported from his home reality to Earth 616. An alternate version of Cable himself.
According to Norman Osborn, Nate Grey has enough power to go head-to-head with the Sentry himself. If you don't know who Sentry is, think of a slightly unstable version of Superman. Those are some mighty big shoes to fill.
When Nate arrived at Earth 616, he created a psionic wave that was powerful enough to alert the most formidable telepaths on the planet. He eventually went on to become the Shaman of the Mutant Tribe. Even Apocalypse describes Nate Grey to be the most potent force on Earth.
Powers:
Mastery of the Astral Plane
Reality Warping
Flight
Healing Powers
Matter Manipulation
#4 Professor X (Charles Xavier)
Catchphrase: "We think you're ready to join the X-Men"
Charles Xavier needs no introduction. He founded Xavier's School for Gifted Children and also the X-Men. From a very young age, Charles had been curious about his genealogy and even went on to earn two PhDs in the subject. So, we've established that he is incredibly smart.
Now let's talk about how powerful this man truly is. It is not far-fetched to say that if he wanted, Professor X would be able to take over the entire world in a matter of a few hours. The rest of the Marvel Universe is lucky that he is one of the good guys. He was able to create a mental barrier in the mind of someone like Jean Grey without her even knowing, simply to give her better control of her powers.
In the movies, he is shown to be able to make everyone simply freeze mid-step and then let them continue their lives without having any idea what happened. He has the power to pause and play real life.
Charles is an Alpha Level mutant who is said to be the world's greatest telepath. There are no limits to how his powers can be applied. He can turn a person into a vegetable with a single thought, make people unconscious, control them to do whatever he wants, and so much more. All of these powers work on alien life as well. Making Charles a dangerous opponent to be up against.
Powers:
Telepathy
Mind Wiping
Telepathic Cloaking
Mind Control
Psychic Shields
Smartest Superheroes: 20 Intelligent Heroes Ranked By IQ Level

Fans Also Read
#3 Legion (David Haller)
Catchphrase: "I've been bad again, haven't I?"
David Haller is the son of the incredibly powerful Charles Xavier. Hence, we should not expect the apple to fall too from the tree. While mostly a gentle soul, David was exposed to a myriad of violent chapters in his early life, which caused his mind to shatter.
The most traumatic thing for David was seeing his step-father being killed in front of his eyes, which flipped the switch on his psionic abilities. He went on to incinerate the brains of his step-father's assailants with a single thought. However, all that trauma put him in a comatose state. Even then, David has been shown to express exceptional power.
While the potential in David is seemingly endless, his shattered mind hosts several individual personalities, both good and bad, all fighting for control which is why he is called Legion in the first place. From time to time, one of the more violent personalities takes over, and the destruction that follows is unimaginable.
During the Age of X-Man storyline, Legion was placed in the Danger Room Prison complex and was deemed Utopia's most dangerous prisoner. When David's Husk was reborn on Krakoa, he could restore himself to full power without the power of Professor X. Even Death could not defeat this unstable mutant.
Powers:
Reality Warping
Mind Warping
Power Manifestation
#2 Franklin Richards
Catchphrase: "I am the impossible boy who could dream of the future"
It is no surprise that Franklin Richards sits so high on this list. Being the son of Reed Richards and Sue Storm, Franklin was already set up to be a genius and a hero. However, fate went one step further and made him one of the most powerful mutants in all of existence. There seems to be no end to his powers, and even at a young age, Franklin demonstrated feats that one could not even imagine.
Fun fact though, Franklin Richards did not start as a mutant. He was born with reality-warping powers thanks to his parents' altered physiologies and subconsciously modified his DNA to have the X-gene.
Franklin's powers are no different from a God, and he once used up his powers to resurrect the Multiverse after it collapsed during the Incursion event. Even as an infant, Franklin was shown to create mini universes in the palm of his hands. This child can do anything that he can think up. If that isn't power, then what is?
Powers:
Reality manipulation
Psionic mastery
Genius intellect
Gene level manipulation
Telepathy
#1 Onslaught
Catchphrase: "Now behold my mighty hand!"
Onslaught might be one of the most powerful entities in the Marvel Universe. Imagine combining the minds of two of the most powerful mutants on the planet with none of the morality and all of their lust for power. We give you Onslaught.
Born of the rage that Charles Xavier felt towards Magneto and Magneto's thirst for vengeance, Onslaught is a separate entity that came into existence inside the mind of Professor X. It waited years to make its moves, and when it finally did, Onslaught brought the mightiest heroes of the earth to their knees.
Onslaught, in his quest, managed to take full control of Xavier's mind and body and even created a psionic prison that could hold Franklin Richards. He used Franklin's latent abilities and made himself even more powerful. X-Man, Nate Summers also joined his list of captives. It took the entire might of the Avengers and the X-Men to finally bring Onslaught down.
Even after seemingly defeating Onslaught, he was never really dead. Onslaught was able to continue to stay alive in different ways, as energy or hiding inside the mind of another. At his full power, Onslaught is simply the most powerful mutant to ever exist.
Yeah, A real baddie!
Powers:
Telepathy
Astral Plane Tap
Mind Alteration
Dimensional senses
Telekinesis
Magnetokinesis
Mutant Absorption
Honorable Mentions
Quentin Quire
Rogue
Emma Frost
Magik
Cable
Deadpool
With this, we come to the end of our list of the most powerful mutants in the Marvel Universe. Many mutants on this list have powers one can only daydream about, and very few use them for good.
Which of these mutants do you think would be standing tall at the end of an all-out battle against each other? Who do you think is the most powerful?
Let us know! Also, Visit Averagebeing for more comic content, articles, news, and more!
Later, nerds.