For a long time, One Piece anime fans have been waiting to see Luffy upgrade to Gear 5, and it looks like their wait is almost over. However, readers of the manga have already been introduced to the epicness of Luffy's new and peak form in the Wano Country arc.
The new Gear 5 technique will perhaps break the internet during the anime adaptation because of how powerful a phenomenon it is.
The Gear 4 was first introduced in 2016 during the Dressrosa arc when the protagonist fought Donquixote Doflamingo. After that, the sub-forms of Gear 4 were introduced, including Snakeman, Boundman, and Tankman, during the Whole Cake Island story arc. Then, years later, Gear 5 was introduced. It is the awakened Hito Hito no Mi, Model: Nika devil fruit. But when will fans see it in the anime?
There's speculation that fans of One Piece anime will be able to see Luffy's much-anticipated Gear 5 transformation between the episodes of 1065-1070. It's predicted that these episodes will air between June to July. Luffy's fifth gear was first shown in the manga chapter 1044 during the Wano Country story arc.
What Episode Will Luffy's Gear 5 Be Animated?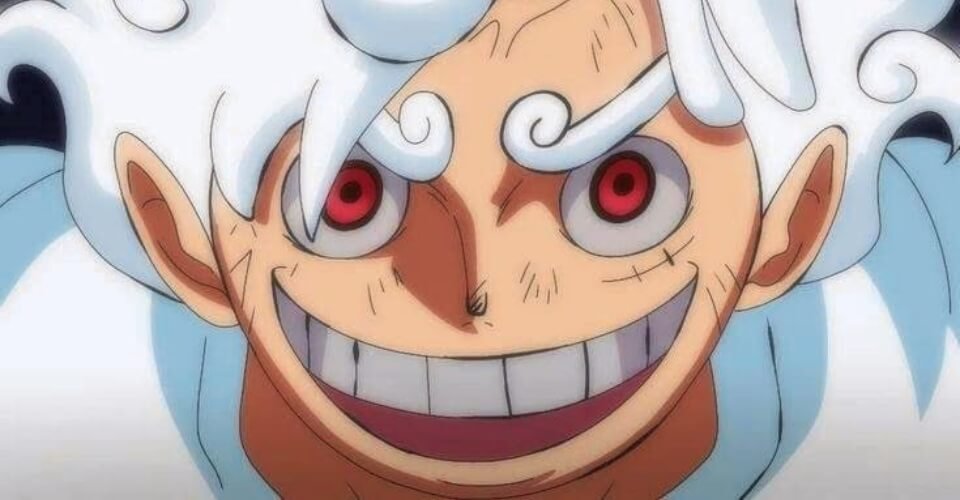 In the One Piece manga, Luffy's Gear 5 was first shown in chapter 1044 during the Wano Country story arc. One Piece anime fans can watch Luffy in his peak form in episode 1071. As such, viewers should prepare to be shocked on Sunday, August 6, 2023, when Joyboy returns with Gear 5 after 800 years.
But who will be animating this exciting sequence?
That's not confirmed yet. Previously, there were rumors that animators who had worked with Warner Bros would be working on the Gear 5 transformation. This speculation originated because one animator, Ole Christian Løken, who had worked with WB, tweeted that he had sent his scene for One Piece.
But later on, he clarified that the rumors were bogus. He said in a tweet:
"Some rumor went mental after I said I did a shot for one piece. Since I have worked on WB stuff in the past, they did a big old spoon of assumption."
Here's the tweet:
Løken also stated that he had worked on one scene only. He didn't confirm if it was related to the Gear 5 transformation sequence or not.
What Is Luffy's Gear 5? How Does He Activate It & What Powers Does He Get with Gear 5?
Luffy activated Gear 5 through the devil fruit Hito Hito no Mi, Model: Nika. It's a type of Mythical Zoan-kind of devil fruit. It is the same devil fruit that the World Government was looking for for more than 8 centuries. So Luffy's devil fruit is indeed the strongest in One Piece. When the protagonist uses Gear 5, his powers improve along with his appearance. As in, he looks different.
Luffy's eyebrows, hair, and clothes take on a white shade. There's even a huge white cloud floating around his shoulders and neck. Luffy's eyes change color too. They take on a crimson tint. He is also always seen smiling or laughing in this form. When he's in the fifth gear, Luffy possesses vast strength and can move at high god-like speed.
He also becomes pretty much unbreakable. As a result, he can carry out attacks that were thought impossible before. Also, in this avatar, he can use Gear 3 and 4 without blowing air. With Gear 5, Luffy adopts a cartoony or Looney Tunes way of fighting. It's because this gives him greater flexibility to carry out attacks with defenses.
Also, he can infuse the Conqueror and Armament Haki types to deal critical damage. What's more interesting is that he can change organic materials as well as his surroundings into a more flexible form that he can use to attack.
What Are Luffy's Attacks with Gear 5?
Luffy's only limitation is his imagination and creativity. Some of the attacks he can carry out are- Gomu Gomu no Gigant, Gomu Gomu no Bajrang Gun, and Gomu Gomu no Fusen. In the first one, he can become huge, and in the second one, he can make his fist like the Onigashima island. For the third one, Luffy can make himself resemble a balloon.
That's not all. There's also the Gomu Gomu no Dawn Whip, Gomu Gomu no Dawn Rocket, and Gomu Gomu no Mogura Pistol. As the name indicates, in the first one, he can elongate his legs to deliver a twisted kick to his enemies. Regarding the rocket, he can change his hands into those weapons. In the third one, Luffy punches the ground, and a part of the soil becomes a tentacle arm that attacks his enemies.
Overall, Gear 5 is considered Luffy's peak form, and his powers are seemingly only limited by his imagination. He can bend reality as well as break the laws that bound Earth. When Luffy unlocks this gear, he resembles the Sun God Nika, 'Warrior of Liberation,' who brings joy, freedom, and smiles to everyone.
What are your thoughts on Luffy's new upgrade?
Do you think we will see it get adapted in the anime soon, or will it be a long wait? Are you planning on reading the manga to know about his Gear 5 form during the wait?
Let us know in the comments below.