Black Friday is here, and everyone is gearing up for the biggest shopping season of the year with high discounts and sales.
Many people view the annual sales event as the beginning of the holiday shopping season because retailers offer some of the best offers on various items like laptops, TVs, appliances, and – crème de la crème – gaming consoles.
Gamers are eyeing to grab consoles, accessories, and games at a steal this year; the gaming community was one of the hardest hit industries during the pandemic, which was a catalyst to global chip shortage.
Here's what to expect from this year's Black Friday gaming console bargains and which consoles are trending during the shopping season.
So, We analyzed Google search data to see towards which console the wind is swaying. Also, Inspected the search trends of the big brand console like Sony's PlayStation, Microsoft's Xbox, and Nintendo's Switch.
Among consoles like PS4, PS5, Xbox Series S, Xbox Series X, and Nintendo Switch, Nintendo Switch has been trending the most in recent days on Google compared to the rest of the consoles, with an average interest over time score of 61. The queries, like PS5 Black Friday Sale, and Nintendo Switch Black Friday Sales, are seeing a jump of over 150% on Google searches.


The popularity of the Nintendo Switch has slowed a little bit this year, but it is still a huge hit and is still expected to be a hot item during the holiday shopping season.
The major reason behind Switch coming on top of the comparison is because it is a family console; however, despite all that, PlayStation 5 is still the most favored console, as individual search tilt more in Sony's favor.
Up to its severe supply lock, the PS5 was breaking all sales records and falling behind the PS4. The Xbox Series X and Switch OLED both have related issues. Despite being a fan favorite and trending almost everywhere, the PlayStation 5 still remains an elusive console for many, even two years after its release.
PlayStation Vs. Xbox
It is a competition of spec, games, and fans, a rivalry that has been going on for decades – the competition between Playstation & Xbox. With the sale right around the corner, choosing the right console is the biggest decision one can currently make in the gaming space.
In the end, you're not just buying a console; you're also buying into a long-term gaming environment. Both consoles are similar on paper, and we won't bore you with detail because, in the end, it comes down to your personal choice.
But the PlayStation has a slight advantage over Xbox due to its exclusive gaming line-ups, like God of War. And even in the case of virtual reality, Sony's PlayStation trails past the Xbox.
Unfortunately for PlayStation fans, The search trend shows that Xbox One beat PlayStation 5 by 11% more searches this Black Friday.
Numbers of Gaming Consoles Sold (units)
| | |
| --- | --- |
| Console | Units (Till Date) |
| PlayStation 5 | 25 Million |
| Xbox X | 12 Million |
| Xbox One | 58 Million |
| PlayStation 4 | 117 Million |
| Nintendo Switch | 114 Million |
Best Places To Buy Gaming Consoles During Black Friday Sale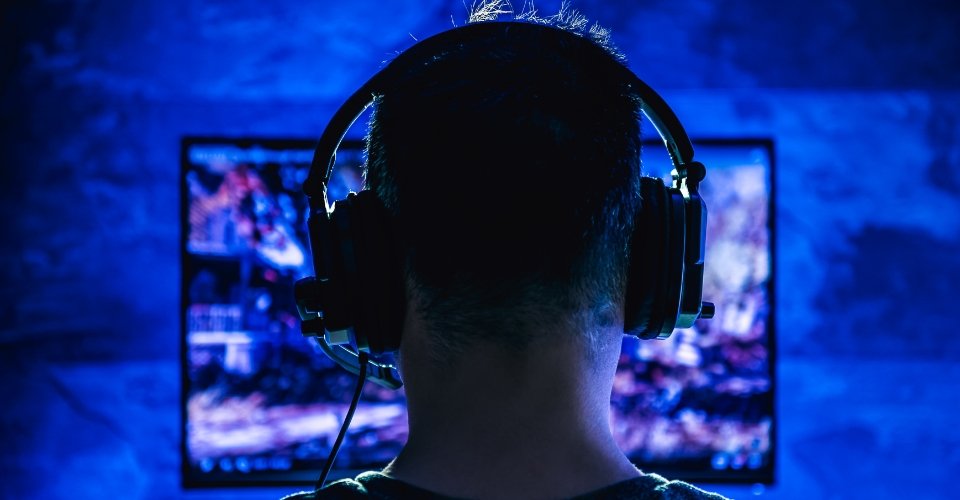 The following sites are currently the places to get your hands on your favorite console at a steal.
Target
Amazon
GameStop
Walmart
Best Buy
Why PlayStation 5 is Better Choice For You This Black Friday Sale
Even practically being almost similar to each other, PlayStation has always been a fan favorite. PlayStation 5 has sold over 25 million consoles till now, and Xbox Series X has only managed to reach over 12 million units.
The primary selling point for Sony is its impeccably designed games which are PlayStation exclusive, games like God of War, Horizon Zero Dawn, Ghosts of Tsushima, The Last of Us, and more. PlayStation 5 God Of War Bundle has increased searches by over 650%. Not to mention the sweet deals in play, PlayStation has its edge over Xbox, with its Oculus VR Headset being top of its class.
Nintendo Cuts Sales For Their Highest Selling Console – "The Switch"

Fans Also Read
The Winning Console Of This Black Friday Sale
Though PlayStation 5 may be a preferred console among hardcore gamers, Nintendo Switch offers a more flexible gaming experience, which can be enjoyed by kids to adults.
Consoles like PlayStation 5 & PlayStation 4 saw a jump in search of 1650% and 650%, and Xbox Series S saw a 1650% jump, whereas Nintendo Switch saw a whopping 2800% increase in search trends, which is more than both PlayStation 5 and 4 combined.
Case Study: 2022 Black Friday Is Now The Least Searched In The Last 10 Years

See The Exact Breakdown Here
Most Searched Video Game Consoles On Black Friday 2022 In The United States

Nintendo Switch went from 37% search interest to 100% worldwide, and in the United States alone, it saw a boost of 3000%, which is more than any other console searched this season. So, we have a clear winner on which console was searched the most this Black Friday.
Well, Do share this with anyone interested in video games or consoles, and visit averagebeing.com for more case studies like this one. Happy hunting gamers and we hope you find your favorite console at a great deal!