Jujutsu Kaisen 0 has been a huge hit in recent times, and Gojo is still upto no good, but the manga is heading toward something interesting.
If we see the previous chapter, Suguru Geto summoned a creature similar to an elephant, and now, it just got out of hand.
Spoiler Alert: JJK Chapter 202, proceed at your own risk.
Here's Jujutsu Kaisen Chapter 202 Cover
Yuki Tsukumo appears in this chapter as she argues with the Tengen. She is shown to be a "former Star Plasma Vessel." She says that Tengen's passive nature is the main reason the conflicts keep spiraling out of control.
Popular Anime Authors Reveal How They Create Strong, Memorable Characters

Fans Also Read
Tsukumo is a very independent woman who prides herself on being autonomous, which may be why she failed to merge with Tengen. Yuki is an inspiration to Aoi Todo, as seen in the first season of the anime produced by Studio MAPPA. Till now, Gojo hasn't been released and is resting comfortably inside the barrier.
Kenjaku reveals that he had high hopes for half-breeds stemming from humans and malevolent cursed spirits like Choso and his brothers. He also says that Choso is a bitter disappointment, and his siblings were the result of a failed experiment.
We also got to understand Pseudo-Geto's motivations better. When Choso asks him about the reason for wreaking havoc in the world, he simply says that he is "fascinated," which implies that Kenjaku is drawn to chaos. The villain then says that Choso has served his purpose and no longer interests him.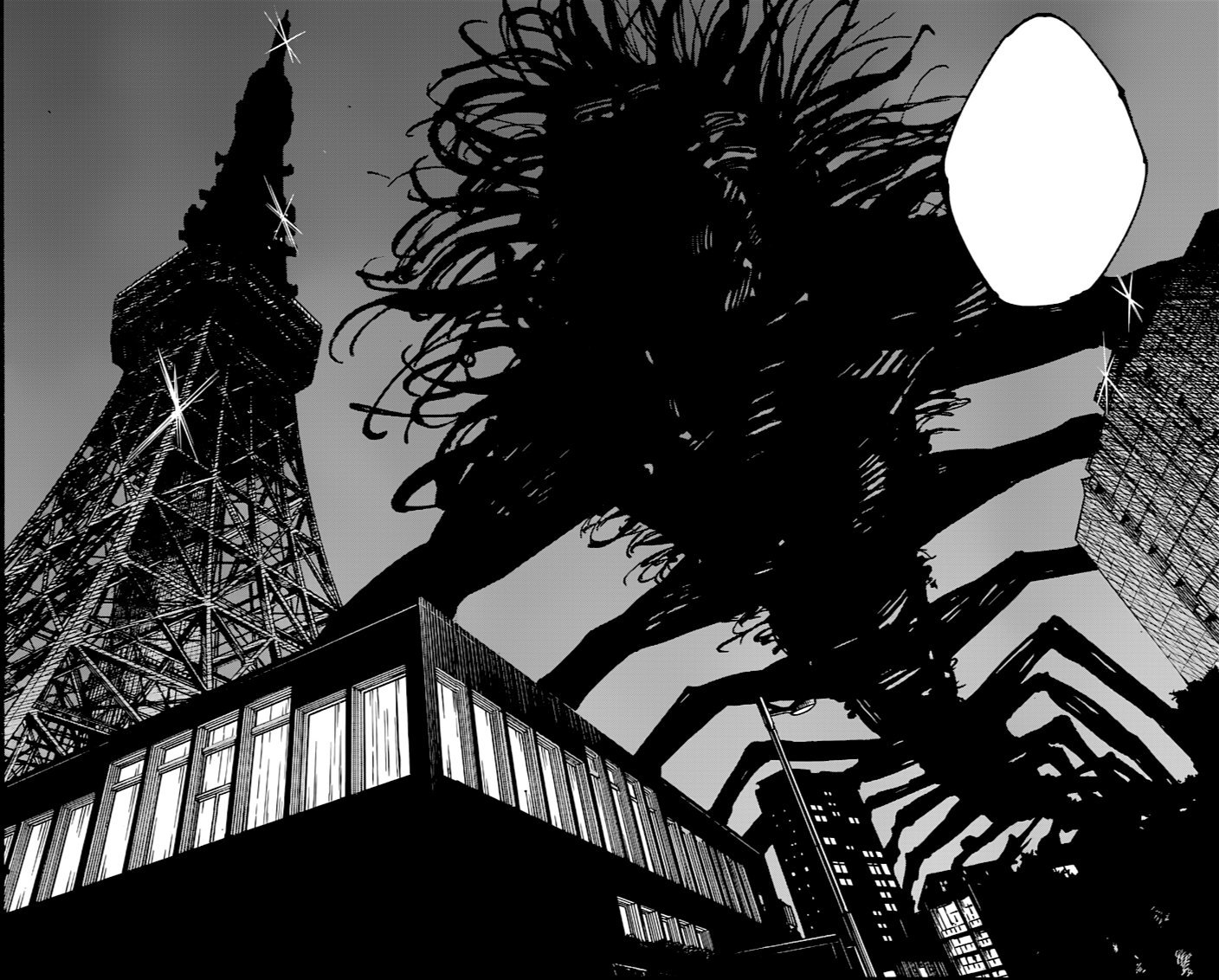 Choso gears up to use Piercing Blood, one of his most formidable Jujutsu techniques, against Kenjaku. There is a huge chance that he will meet his demise in the next issue, but one can never be sure about what twists and turns Gege will present us with.
Gege Akutani's response for the Yoshihiro Togashi Exhibition in Japan.
"I was fascinated by Togashi's approach to avoiding repeating the same thing over and over again in his works. It's on a different level of ingenuity to keep the reader from getting bored. And it's not something that can be imitated overnight. It's also a cruel story that time is not the solution. How long will I have to stay in the circle of what Togashi-sensei and his many predecessors have left behind?"
He also asked the experienced mangaka to take good care of his health.
In another interview that was conducted not too long ago, he spoke about how Satoru Gojo was a child who was "spoiled rotten" and is the primary reason why the family couldn't fulfill the contract with Toji Fushiguro.
What is your opinion on the latest Jujutsu Kaisen chapter? The English translation is slated to hit the Viz website in a day, so stay tuned!
Many fans have stated via Twitter that Kenjaku has turned out to be one of the greatest antagonists in new-gen shonen manga. Do you agree with this?
Let us know your thoughts regarding JJK #202, and don't hesitate to visit averagebeing.com for more updates on anime and everything associated with comics and manga!