One Piece, Bleach, Demon Slayer, My Hero Academia, and Jujutsu Kaisen mangakas get interviewed!
Mangakas are messiahs. They slog away for abnormally long hours to put a smile on our faces. Even though the compensation is minimal in most situations, writers and artists stay undeterred to ensure that fans across the globe are satisfied with their work.
Recently, The Shonen Jump Guide to Making Manga was published, and it is filled with info that would benefit those who are planning to follow the path undertaken by their heroes. So, Here's how your favorite manga author creates their characters, along with a summary of how to be a better mangaka for youngsters.
#1 One Piece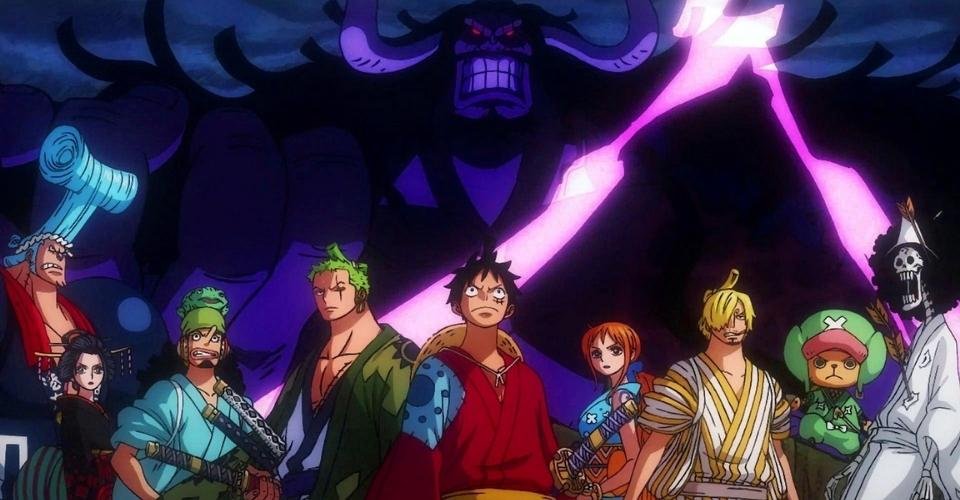 Eiichiro Oda of One Piece fame expressed his desire to know about storyboards before he became a successful writer and manga artist. He spoke of the need to create drawings using a realistic base, like models on the ramp and pre-existing Disney cartoons.
According to Oda, a can-do attitude is necessary to move forward in life. He also identified that artists should observe people from everyday lives to conceptualize great characters. He has been working tirelessly as an artist since 6th grade, and one of his first works, "Wanted" even won a Tezuka Award. Three days is all it takes for Oda to wrap up a single 19-page chapter for his series. He finds inspiration from movies and everything else he can lay eyes on.
Q. What's your approach to creating strong, memorable characters?
A. Distinct visual traits
#2 Bleach
Tite Kubo referred to himself as being unaware of the pens, nibs, and other things associated with drawing when he began his career. He learned a few essential things from the editor assigned to work on Bleach. A book called "Primer to Manga Techniques" was immensely helpful to him.
In the beginning, he felt embarrassed when asking for advice and assistance from his editor. Kubo-sensei also highlights the importance of setting a time limit and sticking to a routine. Practise is necessary if one hopes to achieve greatness, says Kubo. He emphasized sticking with horizontal and vertical panels as his editor had pointed out the excess of diagonally drawn panels in his works. It takes him three days to finish a single chapter, but the first day is the most crucial.
Q. What's your approach to creating strong, memorable characters?
A. I have to like the character, or at least have the potential to like them eventually. When I hate a character, I can't draw them in an appealing way. It's fine to be picky, but strive to broaden the range of what you personally find appealing.
#3 Jujutsu Kaisen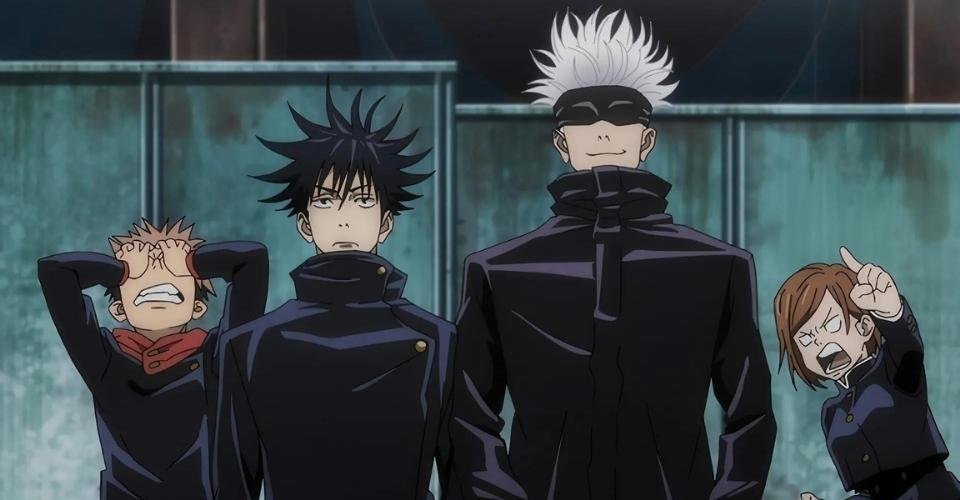 Gege Akutami spoke of the necessity of creating better word balloons. According to the celebrated author, finishing what one starts is paramount to development.
When advised by the editor, he revises his storyboards as Jujutsu Kaisen is published in a magazine targeted at children. Gege wishes that he spent more time finishing drafts than rough storyboards. He also spoke of the public's reactions to his characters and why it is hard yet imperative to figure out how people will feel about a particular figure in any manga.
For this legend, storyboards take around half a day but working on the full draft may drag on for five days. Short stories, Haruko Ichikawa and Tomoko Yamashita's works have heavily influenced him as an artist.
Q. What's your approach to creating strong, memorable characters?
A. Their mere appearance should elicit big laughs. Emphasis through repetition. Some sort of jarring discrepancy between expectations and reality.
#4 Demon Slayer
Koyoharu Gotouge became a household name once Demon Slayer was published. She spoke of focussing on the protagonist when working on storyboards.
If characters aren't needed for the progression of the central plot, they get little to no windows of appearance. She never worked as an assistant of a proficient mangaka, and yet still had enough motivation and experience to bring forth a great story.
She highlighted the need to keep things simple and not make matters intricately complex unless they serve a greater purpose. For Otouge-sensei, 7 to 10 hours are enough to create storyboards for a single chapter. But the complete draft can only be unveiled after 4 or 5 days of relentless work. Parasyte is one of her main influences, especially for one-shots.
Q. What's your approach to creating strong, memorable characters?
A. I model characters on family, friends, and other real people in my life. Movies are also a source of inspiration, but I find that nothing beats real living, breathing people. I don't think it's great to rely solely on inspiration from other fictional works. Try to analyze your own feelings about different people. What makes someone appealing? Or unbearable? Or worthy of respect?
#5 My Hero Academia
Kohei Horikoshi wishes he knew more about human emotions and perspectives before his career began. He fixates on the immense struggle of characters (good and evil) and their growth from being covered by filth to reaching great heights.
Two or three days are required for Horikoshi to wrap up the storyboards, whereas finishing drafts take slightly more time (maybe 4 or 5 days depending on the workload). Akamaru Jump and a ton of doodling maintain his attention and help Horikoshi-sensei formulate new ideas.
Q. What's your approach to creating strong, memorable characters?
A. There are times when I have realized that not drawing something is the key. For instance, say you have a character who's laughing out loud. You might make them roll around on the floor and kick their legs wildly, but those sorts of cliched gestures are just default visual coding within the medium. That isn't bad, per se, but instead, try thinking about how your character, specifically, would act in that situation.
#6 Chainsaw Man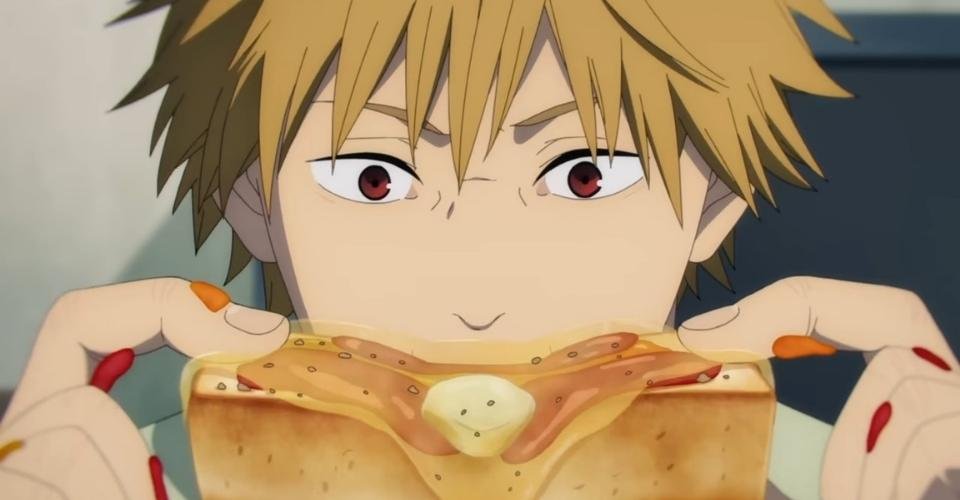 Tatsuki Fujimoto started off as a digital artist and hoped he had a better idea about drafts and storyboards. He recommends drawing "real people and places" so those passionate amateur artists get better over time. To deal with "stumbling blocks," Fujimoto-sensei often omits events or changes a character's vibe.
He advises others not to get attached to things associated with their work. Minding one's health is a key tip from this genius who loves gore. He wishes that readers recollect key scenes even when they are lying on their deathbeds. For the storyboard, he consumes one or two days, and for the final draft, four to six days is more than enough time to flush out the new chapter.
Watching movies has inspired him from a young age, and the opening song of the first two episodes pays homage to multiple masterpieces.
Q. How should one practice creating those strong characters?
A. I never have! (no specific approach)
The others interviewed are as follows.
| | |
| --- | --- |
| Manga | Author and Artist |
| Gintama | Hideaki Sorachi |
| The Promised Neverland | Kaiu Shirai and Demizu Posuka |
| Beelzebub | Ryuhei Tamura |
| We Never Learn! | Taishi Tsutsui |
| Assassination Classroom | Yusei Matsui |
| Ayakashi Triangle | Kentaro Yabuki |
| Shokugeki no Soma | Shun Saeki and Yuto Tsukuda |
| WITCH WATCH | Kenta Shinohara |
You can take a closer look at all the interviews if you carefully follow this Twitter thread enclosed.
Well, lads and ladies, what is your opinion on this latest interview? Are you a budding manga artist who plans to pursue your way through this competitive field? Let your thoughts flow freely in the comments section. Do visit averagebeing.com for more updates pertaining to anime and manga.