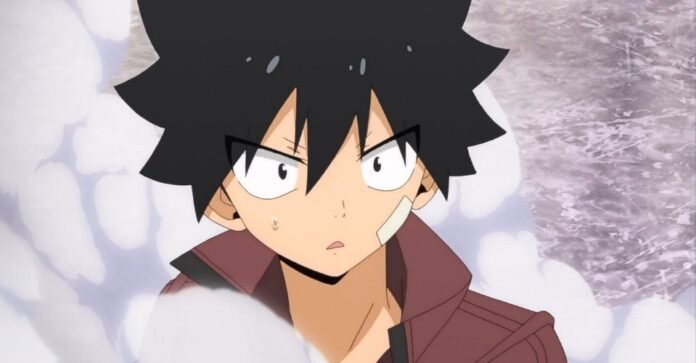 Edens Zero fans can finally get comfortable as the series officially returns for its sequel as part of the Spring anime season lineup. The latest promotional video has already given away more details about Edens Zero Season 2.
The first season was quite popular on Netflix, receiving a 7.31 rating from more than 74,000 viewers. After delivering a decent 1st season, Edens Zero is returning for season 2 this April, and many stories and secrets are yet to be revealed in this space adventure anime.
What Is The Storyline Of Edens Zero Anime?
Netflix explains the series to its new viewers as: "Aboard the Edens Zero, a lonely boy with the ability to control gravity embarks on an adventure to meet the fabled space goddess known as Mother."
In the universe of Edens Zero, Humans and Machines coexist with one another and are also dependent on each other. But there are a lot of conflicts between them as well to establish their superiority.
The protagonist of Edens Zero is Shiki, who can control gravity. Despite being a lonely boy, he desired to go on an adventure to meet a space goddess, Mother.
At Granbell Kingdom, Our hero grew up in an abandoned amusement park with different machines around him—however, Shiki's personality changes after meeting Rebecca Bluegarden and her companion Happy.
Finally, those three decided to go on an adventure through the Sakura Cosmos to make awesome videos for their B-Cube channel. But they will face numerous difficulties on their journey, just like other shonen adventure anime. Their adventures will be challenging as many demanding adventures and mysteries will come their way.
What Happened At The End Of Edens Zero Season 1?
Season 1 of Edens Zero ended with Shiki fighting against Kurenai Dragoon and managing to bring her to her daughter, Homura, to have a long overdue conversation. In the end, Shiki and his squad depart from the planet Norma and continue their journey to the Outer Cosmos in the quest to find Mother and also make new friends in that process.
Edens Zero Season 2 Trailer
In the latest extended 1 minute 50 seconds long trailer, the show has disclosed what to expect from the upcoming sequel of Edens Zero. The trailer heavily features Element 4, Shiki and his comrades are battling against them. Meanwhile, the series' primary antagonist, Drakken Joe, also features in the trailer fighting Shiki and giving a finishing blow to our hero.
Edens Zero Season 2 Key Visual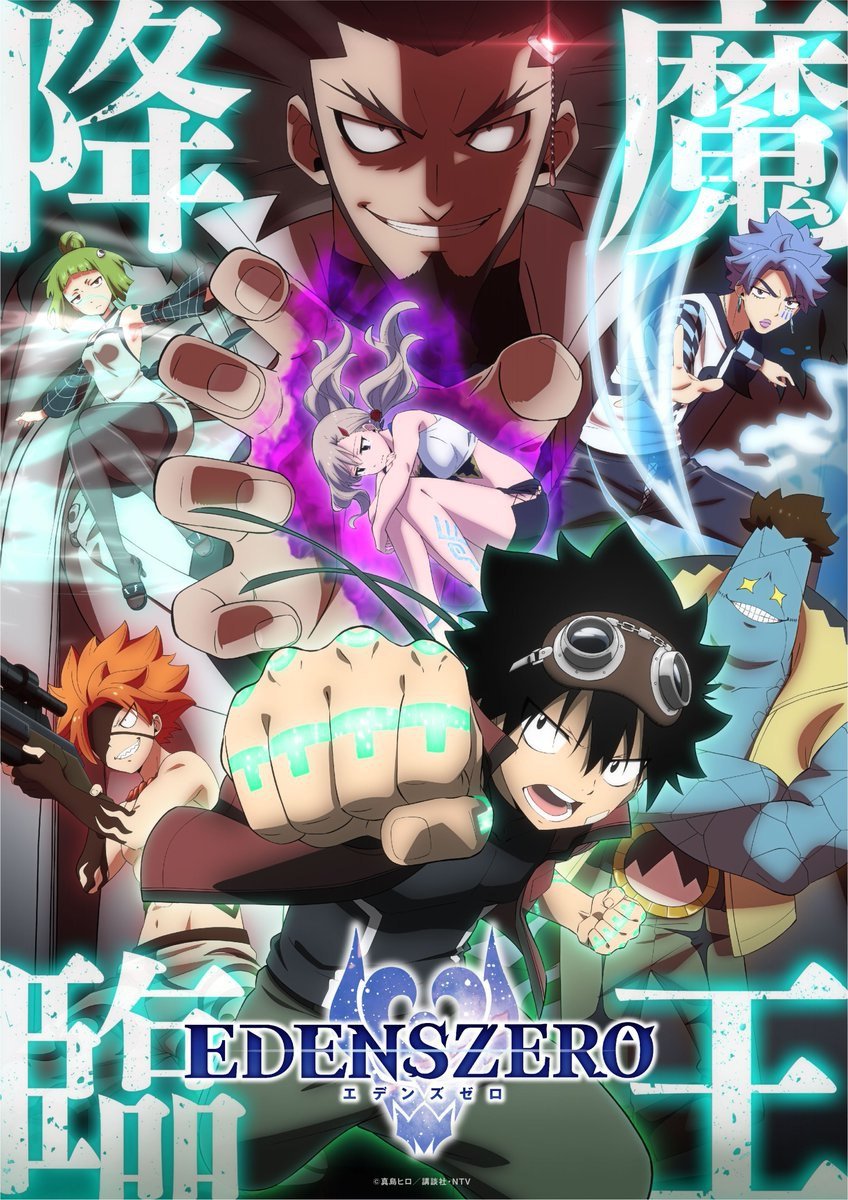 Like the latest trailer, the preview also features Shiki, Rebecca, and all the Element 4 members with Drakken Joe's face in the background. These four Element 4 members are Laguna Husert as The Spirit of Water, Fie as The Flame Sniper, Kleene Rutherford as Sylph of the Wind, and Daichi as Sylph of the Wind.
Is Edens Zero Season 2 Renewed?
Studio J.C.Staff officially announced season 2 of Edens Zero by releasing a preview in August of 2022. With a new trailer and key visual out, the anime will air on April 1, 2023, in Japan.
Edens Zero Season 2 Cast And Crew
As per reports, Kodansha will be producing the series under Shinji Ishihira and Toshinori Watanabe's direction. The main voice-acting cast will remain the same for the sequel of the first season. Here's the full cast of Edens Zero anime:
Takuma Terashima as Shiki
Mikako Komatsu as Rebecca Bluegarden
Rie Kugimiya as Happy
Shiori Izawa as E.M.Pino
Shiki Aoki as Homura Kougetsu
Hiromichi Tezuka as Weisz Steiner
Taiten Kusunoki as Drakken Joe
However, the all-new voice cast members' inclusions are:
Taku Yashiro as Laguna
Rumi Ookubo as Sylph
Toshiki Masuda as Fie
Atsushi Imaruoka as Daichi
All these new voice-acting casts have been revealed through the promotional video. This will surely excite the fans as more new characters join the Edens Zero anime.
The official crew members to produce the series are revealed as follows:
Director: Shinji Ishihira, Toshinori Watanabe
Sound Director: Shouji Hata
Theme Song Performance: T.M.Revolution
Editing: Masahiro Gotou
Music: Yoshihisa Hirano
Director of Photography: Yuki Hirose
Series Composition: Mitsutaka Hirota
Color Design: Yukiko Itou
Original Creator: Hiro Mashima
Character Design: Yurika Sako and Shunya Kikuchi
Art Director: Siman Wei
Edens Zero Season 2 Release Date
Edens Zero Season 2 is scheduled for April 1, 2023, as their official Twitter account confirms. The first season started airing on April 11, 2021, and ran up to October 3 of the same year with 25 episodes. Before the regular broadcasting in April, episodes 1 and 2 of the second season will be previewed at Shinjuku Wald 9, Tokyo, on March 11, 2023.
Best Superpower Anime: The Ultimate Guide For Power Loving Otakus

Fans Also Read
Edens Zero Studio
J.C.Staff is an anime studio based in Musashino, Tokyo in, Japan, and also a member of The Association of Japanese Animations. The studio was founded in January 1986 and has produced over 200 animated works. These animated works include some of the most globally popular anime like Bakuman, The Disastrous Life of Saiki K., Nodame Cantabile, Food Wars! Shokugeki no Soma series, Honey and Clover, Prison School, The Way of the Househusband, Is It Wrong to Try to Pick Up Girls in a Dungeon?, Golden Time, Maid Sama!, The Pet Girl of Sakurasou, Toradora!, and One Punchman Season 2.
How Many Episodes Did The 1st Season Of Edens Zero Have?
The first season of Edens Zero had 25 episodes and covered the Sun Jewel arc from the actual manga when broadcast in 2021. Season 2 may follow the same number of episodes.
There is no official announcement about splitting the second season into 2 parts. It may follow the 25-episode format, just like season 1.
Where Can You Watch Edens Zero Series?
Edens Zero anime is available globally on Netflix, and season 2 will also be available for streaming on Netflix outside Japan.
Is Edens Zero Manga Finished?
The source material of the anime is the manga of the same name by Hiro Mashima. Weekly Shonen Magazine first launched Edens Zero Manga in June 2018, and Kodansha Comics has the right to publish the manga in print and digitally in English.
As of now, The manga is in its final arc with 228 chapters out. This series is ongoing, with chapter 229 set to release soon. The Edens Zero has already delivered 25 volumes of the manga.
How Many Manga Volumes Did The 1st Season Of Edens Zero Cover?
To be precise, season 1 of Edens Zero covered up to volume 8 of the manga focussing on the manga's Guilst arc and Sun Jewel arc. From the manga's point of view, the first 68 chapters were covered in the series' first season.
Which Manga Chapter To Read For Edens Zero Season 2 Story?
Edens Zero season 2 will start from Belial Gore Arc. From the manga's perspective, the sequel will follow from chapter 69 of the manga series.
All Types Of Anime Genres: A Complete Master Guide For Anime Fans

Fans Also Read
What To Expect From Edens Zero Season 2?
The second season will focus on the Belial Gore arc and the Red cave arc. Shiki and his friends will battle against Drakken Joe and a few other powerful enemies in these two arcs.
Moreover, the viewers can expect the biggest and most intense fight so far in the anime. However, the fictional world of Edens Zero will also be expanding by introducing more new characters to the series.
Edens Zero is Mashima san's third project after delivering Rave Master and Fairy Tail. This series is quite similar to his previous projects with sci-fi and space themes. Even the character designs are almost similar as well.
Any Fairly Tail fan can instantly fall in love with the series. So, do let us know if we missed anything about the series. Also, tell us how much you enjoyed this anime and how excited you are for its return.
Also, make sure to visit averagebeing.com often for more anime-related content.