The South Korean pop boy band BTS has created a name for itself in the ever-growing music industry. Thanks to their loyal fanbase known as BTS Army, the band members have become a subject of scrutiny for people from other walks of life as well.
These artists have influenced a generation with their music and stunning dance moves, so naturally, their fans would keep an eye on everything these K-Pop musicians do. Whether it be guessing what food they like, the books they read, or what a typical day in the life of the band members looks like, everything is bound to create headlines.
The band members are also very open to the questions put forth and, time after time, have dropped nuggets of wisdom for fans to make elaborate theories on.
As much as the band likes to jam to music and give rise to fashion trends, their love for anime is hardly a mystery for anyone that follows them wholeheartedly. These young Korean artists are hardcore fans of Japanese anime movies and shows and have also recommended some of the best anime to watch.
Whether you're a fan of the K-Pop band or just a weeb looking to hunt some new titles to watch, these anime recommendations from BTS will keep you on the edge of your seats.
So, buckle up with your headphones on while your favorite BTS Album stays on loop, and let's…(You better not give me that look, you know what you signed up for!)
Keep scrolling, comrade. This one is for the Army.
Naruto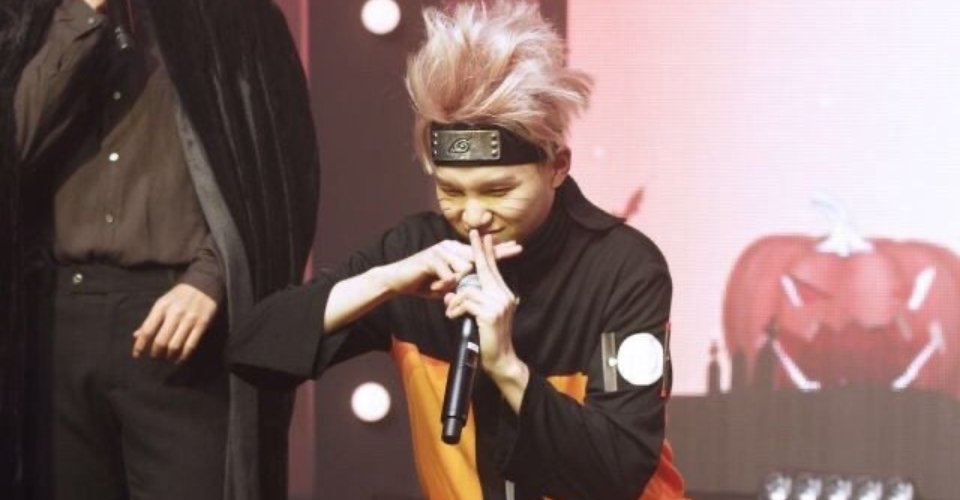 Recommended by: RM & Suga
You saw it coming, didn't you? Naruto is by far one of the most popular anime of all time. This over 700-episode-long quest of Naruto Uzumaki to become the 7th Hokage of his village has always been a BTS favorite anime to binge-watch.
It is apparent from the fact that, just like Naruto fighting against the odds for his dream to come true, these artists have shown extreme dedication to reach the top of their game in the music industry.
For a genre like K-Pop, which is full of glam and bling, being a young band of financially successful musicians with long hours of practice and a whole set of rules governing their every move, is a praise-worthy task in itself.
BTS and their obsession with Naruto have come out on several occasions. In an interview with Noisey, the band members were asked to pick their favorite anime among Naruto, Dragon Ball, and One Piece.
Band member RM, without a thought, picked Naruto as his favorite and even praised the popular-anime series for it having a 'real ending.' Suga, one of the members of the band, went one step ahead, cosplaying as Naruto in 2015. The band also once showed their love of Ninjas by singing the opening theme song of Naruto in Karaoke, followed by the iconic ninja run from the anime.
One Piece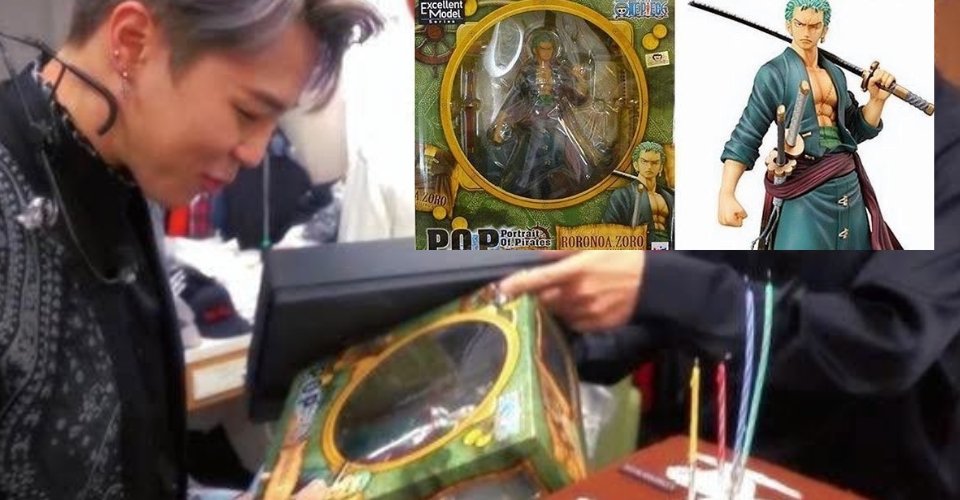 Recommended by: Jimin
BTS member Jimin is one of the biggest One Piece fans out there. As the story of One Piece follows Monkey D. Luffy and his pirate squad, Straw Hat Pirates, embarking on an adventure to find the ultimate treasure known as One Piece, Jimin opens up on his love for Zoro (a swordsman from Luffy's crew).
He also revealed his dream as a kid to become the best swordsman in the world, just like his idol. Inspired by this, the then nine-year-old Jimin learned Kendo for eight years.
Dragon Ball
Recommended by: Jin and Suga
The adventures of the Saiyan warrior Goku as he fights stronger opponents excite BTS band members a little more than usual. Jin and Suga are indeed big-time Dragon Ball fanatics.
They verified this in the same interview with Noisey, as they were asked to pick the best among Naruto, Dragon Ball, and One Piece, which resulted in an argument resulting in Suga exclaiming, "Dragon Ball," "Absolutely Dragon Ball!" Even Suga agreed with his bandmate calling out Dragon Ball, a straight-up masterpiece.
Still, need any more reasons to finish that new villain arc of Dragon Ball? I think you should catch up with Goku's latest transformation up his sleeve.
Attack On Titan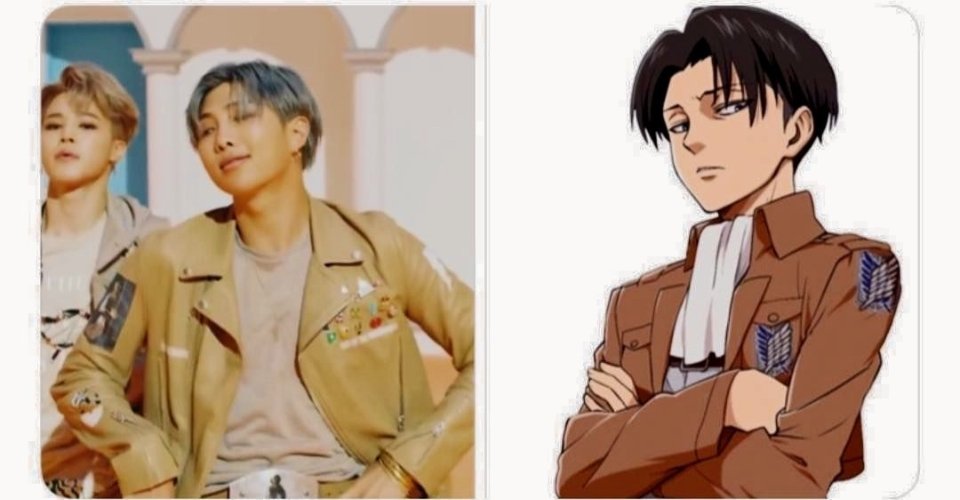 Recommended by: OT7
If there's one Anime that keeps all seven members of BTS on the edge of their seats, it is Attack On Titan. The story of how humanity wages war against the man-eating giant humanoids known as Titans has inspired the band to create 'Attack on Bangtan,' a song inspired by Attack on Titan.
The band owns several AOT merch, and you would catch them streaming the anime backstage in any behind-the-scene video any day!
My Hero Academia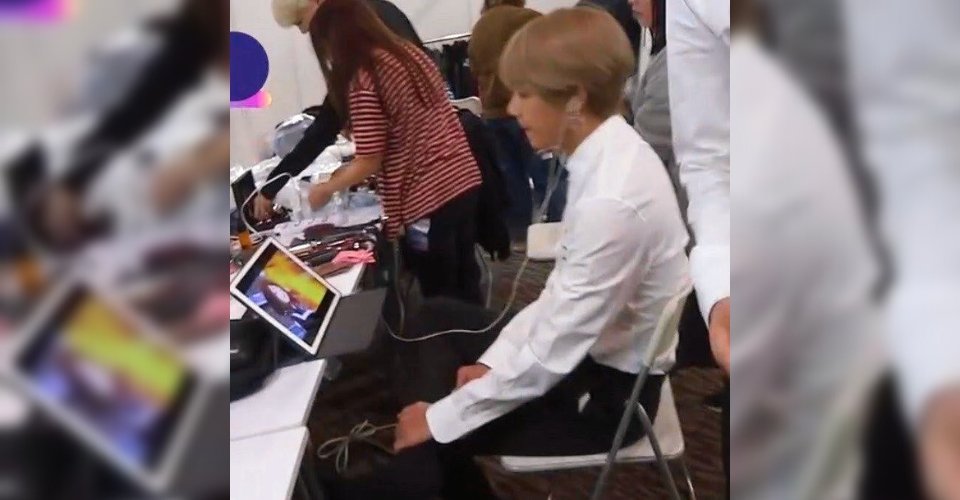 Recommended by: V
If you ask the ARMY what gives V his 'Quirks' to deliver an outstanding performance on the stage, the artist will take you backstage, where he watches My Hero Academia with utmost dedication. He had been caught watching MHA backstage during MAMA 2017 backstage.
Even the official IG handle of My Hero Academia follows V on Instagram. Here's your sign to start watching MHA now!
Haikyuu!!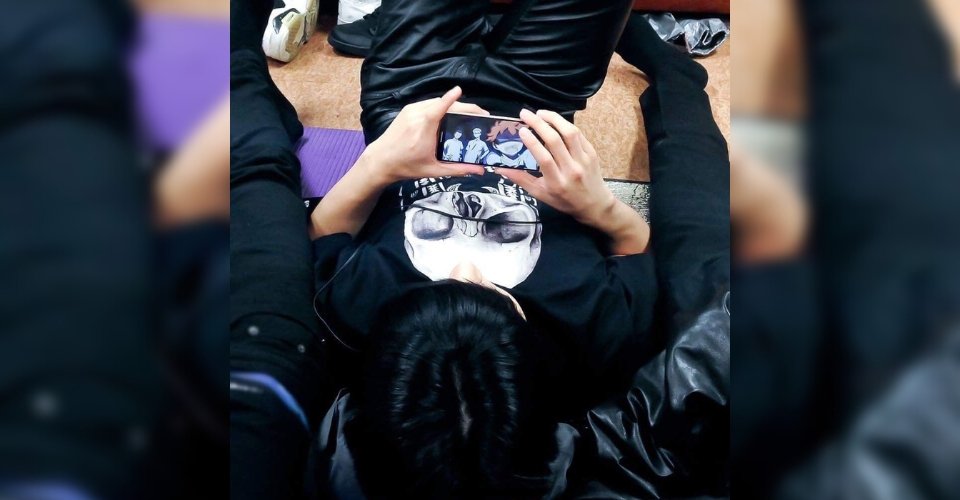 Recommended by: Jungkook and V
Hardcore volleyball fan? No doubt about it! BTS members Jungkook and V can't recommend their fans enough to get on the court with Shoyo Hinata and experience Haikyuu firsthand!
35 Best BTS Quotes To Prove Why The Bangtan Boys Are More Than a K-Pop Group

Fans Also Read
Slam Dunk
Recommended by: Suga
Similar to how anime made our childhood memorable, BTS member Suga also had Slam Dunk shape his foundation years. The artist's stage name Suga is also derived from the first syllables of "Shooting Guard," the basketball position he played as a student.
He talks about Slam Dunk's influence on him everywhere he goes. Having watched all the episodes and read the Manga wholeheartedly, Suga can't endorse Slam Dunk enough. It's about time you start your Slam Dunk marathon without two thoughts.
Spirited Away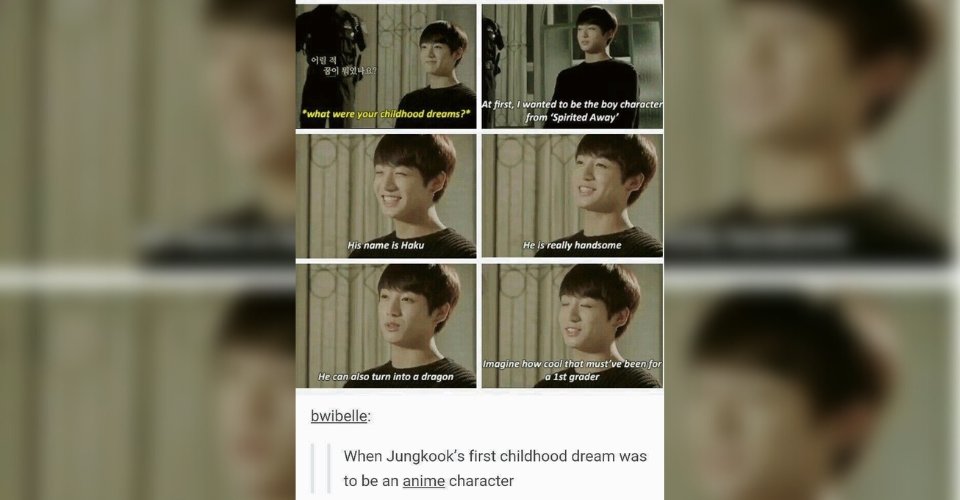 Recommended by: Jungkook
The most popular and well-known member of the band, Jungkook, had a childhood dream of becoming like the character Haku from Spirited Away, who can turn into a dragon. Although his dream couldn't meet his expectations, he's been on fire with his band's music, as the fans usually go head over heels for this singer.
Jungkook, hands-down, recommends you watch Spirited Away as soon as you finish reading this article.
Pokemon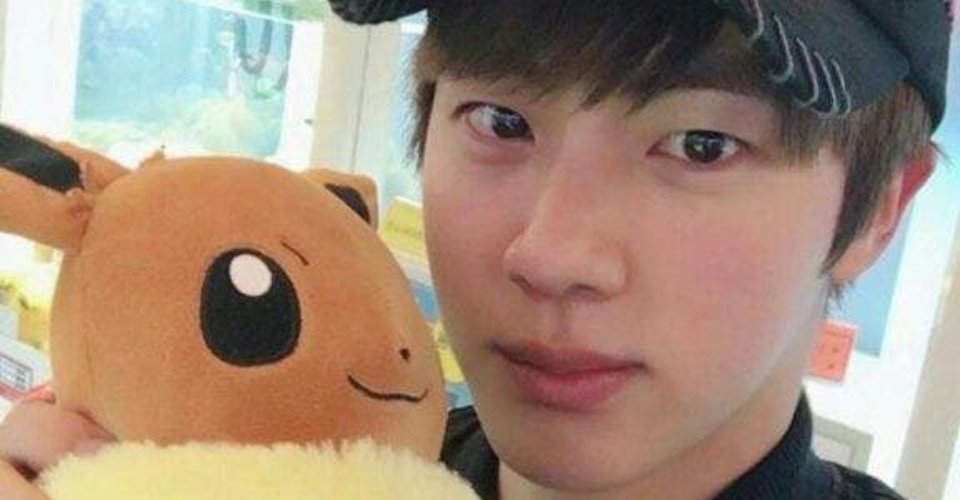 Recommended by: Jin and RM
Jin and RM are among those dedicated Pokemon fans who waited for Ash Ketchum all these years to become a Pokemon World Champion Trainer, and they are proud of it. Both the BTS members show their love for Pokemon on social media regularly.
RM is a big Pokemon Go fan, while Jin loves Pikachu dearly. You won't find these artists without their Pokemon cards and stickers if you catch them in Korea someday.
How do you like the anime recommendations from BTS? Would you give these anime titles a try? We suggest you do and tell us your thoughts about your favorite anime in the comments! And don't forget to visit averagebeing.com for your daily dose of anime updates.