Short-lived shows often leave viewers hoping for more. However, many of these beloved shows get canceled after a single season because of tight budgets and scheduling-related concerns. In many cases, shows tie all loose ends with 12 episodes.
Here are 30 recommendations of excellent short anime series' that refuse to fade away from our minds with just under 12 episodes.
| | | |
| --- | --- | --- |
| No. | Anime | Episodes |
| 1 | Hellsing Ultimate | 10 |
| 2 | Babylon | 12 |
| 3 | Anohana: The Flower We Saw That Day | 12 |
| 4 | Spy x Family | 12 |
| 5 | After the Rain | 12 |
| 6 | Drifters | 12 |
| 7 | Love After World Domination | 12 |
| 8 | Death Parade | 12 |
| 9 | Combatants Will Be Dispatched! | 12 |
| 10 | Darwin's Game | 11 |
| 11 | Erased | 12 |
| 12 | Sonny Boy | 12 |
| 13 | Kids on the Slope | 12 |
| 14 | Golden Boy | 6 |
| 15 | Demon King Daimao | 12 |
| 16 | Grand Blue Dreaming | 12 |
| 17 | Daily Lives of High School Boys | 12 |
| 18 | Sabikui Bisco | 12 |
| 19 | Shonan Junai Gumi | 5 |
| 20 | My Dress-Up Darling | 12 |
| 21 | Prison School | 12 |
| 22 | Love of Kill | 12 |
| 23 | The World's Finest Assassin Gets Reincarnated In Another World As An Aristocrat | 12 |
| 24 | Battle Game in 5 Seconds | 12 |
| 25 | Terror in Resonance | 12 |
| 26 | The Detective is Already Dead | 12 |
| 27 | Mieruko-chan | 12 |
| 28 | Angels of Death | 12 |
| 29 | Akudama Drive | 12 |
| 30 | The Dawn of the Witch | 12 |
#30 The Dawn Of The Witch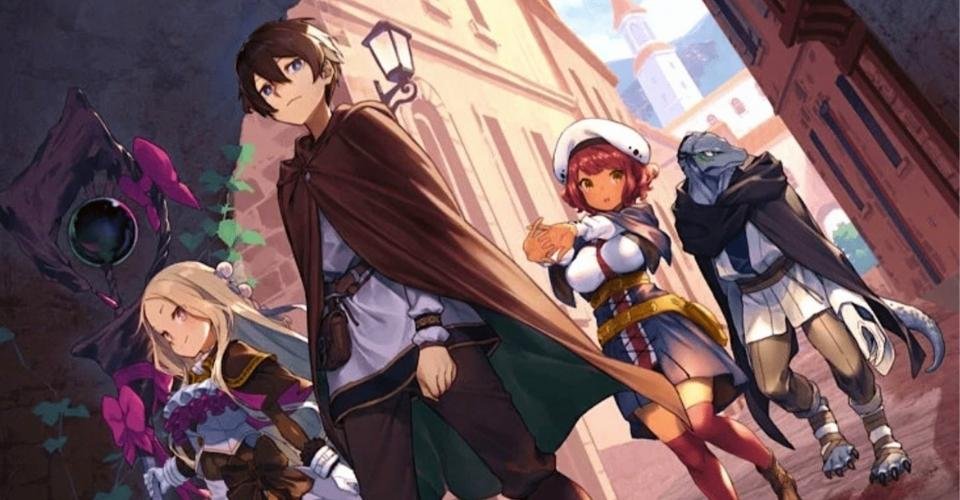 Number of Episodes: 12
Genre: Magic, Comedy, Action, Adventure, Mystery, Ecchi
Studio: Tezuka Productions
A sequel series to the Grimoire of Zero, this tale focuses on Saybill the Abyss Sorcerer powered by infinite magic. He gains crucial allies like Professor Loux Krystas (The Dawn Witch), Hort (the Deer Beastfallen Witch), and Kudo (the Lizard Beastfallen Sorcerer). Saybill encounters Zero, the Mud-Black Witch, who happens to be his aunt, and learns how to channel his resourceful mana efficiently.
Due to his inability to recall memories before joining the Academy of Magic, Saybill's mind is littered with questions. After being ordered to investigate discrimination against magic users by the headmaster Albus, Saybill finds many answers from the Mud-Black Witch and her companions.
#29 Akudama Drive
Number of Episodes: 12
Genre: Seinen, Drama, Thriller, Space, Sci-Fi, Action
Studio: Pierrot
Classified criminals have grown in record numbers in the vassal state of Kansai. These delinquents are called the Akudama, hunted by a group of state-sanctioned Executioners. The primary protagonist is a girl later called the "Swindler." She is an ordinary person who got involved with the criminals due to a series of mishaps.
Swindler is susceptible to panic as she tries to take accountability for her new life. She is also shown to be a compassionate individual, as she tries to keep her brother and sister safe no matter what comes her way. Other Akudama members include the Courier (who is the Swindler's closest compatriot), Doctor, Cutthroat, Hoodlum, Brawler, and Hacker. In the face of tyranny, lawlessness prevails.
#28 Angels Of Death
Number of Episodes: 12
Genre: Action, Horror, Suspense, Psychological, Adventure
Studio: J.C.Staff
A 13-year-old girl who goes by the name of Rachel Gardner awakens in the basement of a dilapidated building. Due to the lack of her memories, Rachel has to use all the data at hand to look for an escape route. She encounters a heavily-bandaged man, Zack, who is a proficient serial murderer.
As the duo tries hard to escape the maze-like trap they are placed in, they are forced to overwhelm expert enemies like Daniel Dickens, Edward Mason, Catherine Ward, and Abraham Gray. Isaac "Zack" Forster promises to kill Rachel, who has lost her will to live. The ending of the anime is deliberately left ambiguous after Zack's arrest.
#27 Mieruko-chan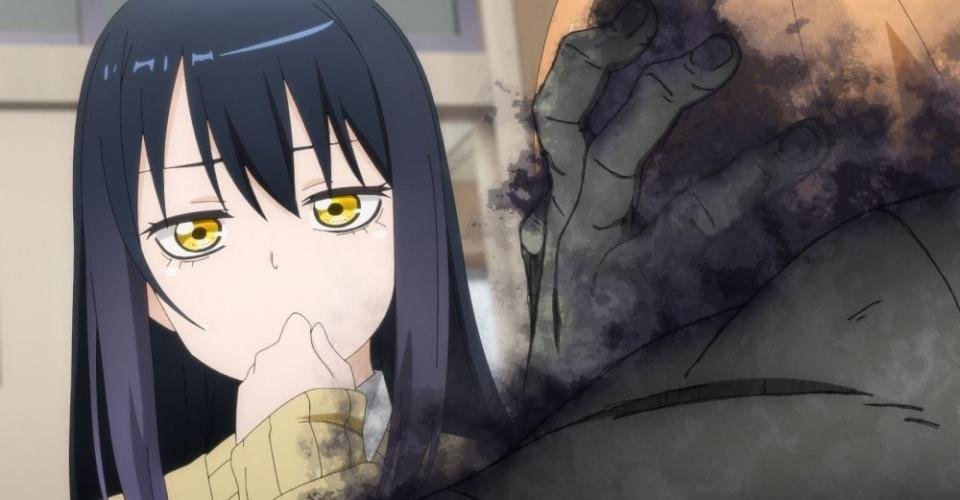 Number of Episodes: 12
Genre: Seinen, Slice of Life, Horror, Comedy, School, Supernatural
Studio: Passione
The main character of this hit anime series is a girl with enhanced spiritual awareness named Miko Yotsuya. Her close friend Hana Yurikawa frequently lands in inconvenient and deadly situations, which Miko tries to avoid at all costs. Beneath her stoic exterior, Yotsuya is a timid woman frightened of malevolent spirits and entities.
Various supporting characters include Yulia Niguredo, a classmate of Miko and Hana, who can perceive ghosts around her, much like the MC. Zen Tohno is a lover of stray cats and becomes Miko's homeroom teacher for a brief period, Mitsue Takeda, a fortune teller who is piqued by Miko's abilities, the overprotective younger brother of Miko named Kyosuke, and their mother, Yoko Totsuya.
#26 The Detective Is Already Dead
Number of Episodes: 12
Genre: Super Power, Drama, Mystery, Romance, Comedy, Supernatural
Studio: ENGI
Kimihiko Kimizuka is the male protagonist and was previously the assistant of a famous detective named Siesta. After Siesta passed, Kimihiko turned into a lazy bum. But this wish of his was thwarted after receiving a contract from a girl named Nagisa Natsunagi. As he plunges back into the chaotic world of mysteries, the MC realizes that Siesta will always accompany him in spirit.
Nagisa was cursed with a weak body and heart disease, which prevented her from living an active lifestyle, as she was mostly confined to a bed in an experimental facility. After getting a heart transplant from a donor, Siesta, she gained access to one of the Great Detective's Seven Tools, the "musket gun." Nagisa also possesses Hel's red eyes, which lets her control a target's body using her sheer willpower.
#25 Terror In Resonance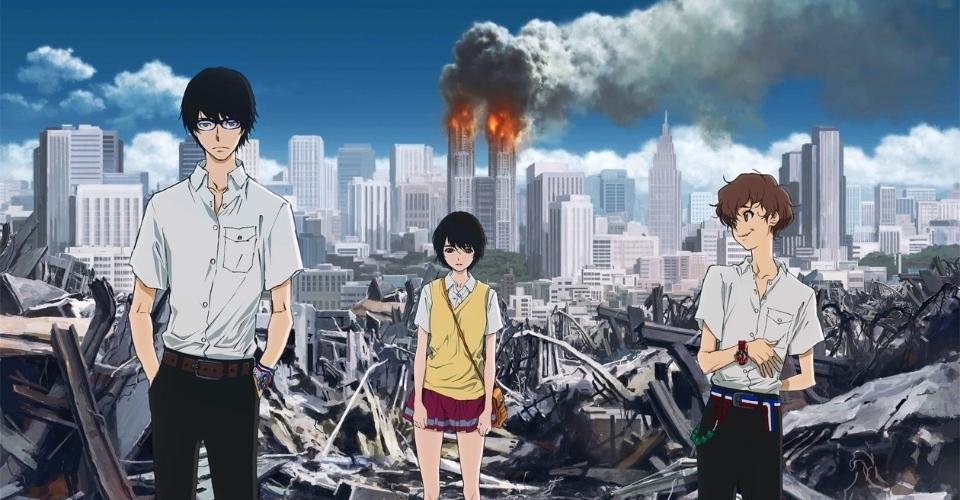 Number of Episodes: 12
Genre: Psychological, Thriller, Mystery, Drama
Studio: MAPPA
Two survivors of an experiment meant to turn orphans diagnosed with Savant Syndrome into deadly weapons and steal an atomic bomb. Nine and Twelve then threaten to cause upheaval in Tokyo City unless a riddle presented by them is solved. A withdrawn high school student named Lisa Mishima gets roped into the scheme.
The leading duo, aka the "Sphinx," planned to expose the Rising Peace Academy, responsible for carrying out the horrifying experiment. Another survivor named Five, associated with the FBI, and a police officer named Kenjiro Shibazaki try to uncover the reasons behind the plot.
#24 Battle Game In 5 Seconds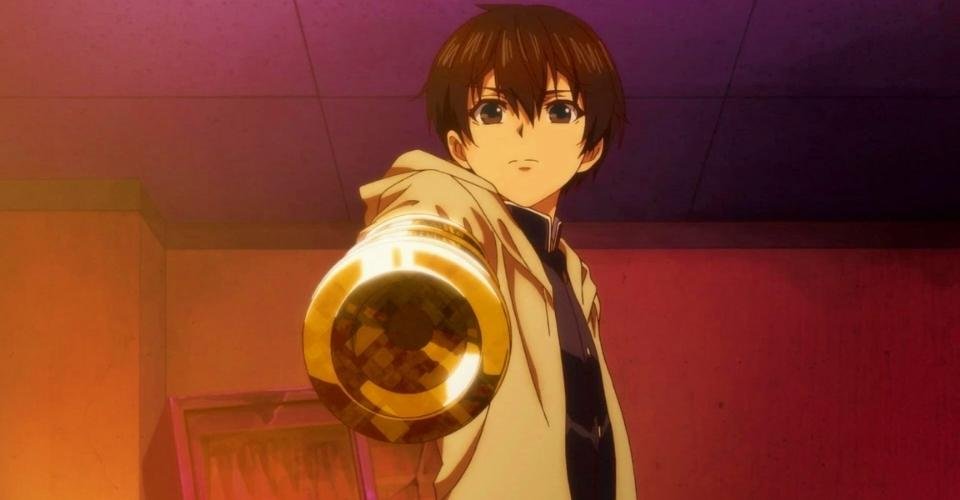 Number of Episodes: 12
Genre: Seinen, Super Power, Magic, Drama, Action
Studio: SynergySP, Vega Entertainment
Caught amidst a survival game, a lover of games and Japanese sweets must overcome tremendous odds as he is pitted against excellent fighters and strategists. Akira Shiroyanagi has the "Sophist" ability, which allows him to use whichever ability his opponent believes he's blessed with.
Yuri Amagake develops feelings for Akira as time passes. Mion is one of the sadistic observers who presides over the game. Other characters include a delinquent named Madoka Kirisaki, a wrestler named Shin Kumagiri, Rin Kashii, Ringo Tatara, and several others who are granted unique powers.
#23 The World's Finest Assassin Gets Reincarnated In Another World As An Aristocrat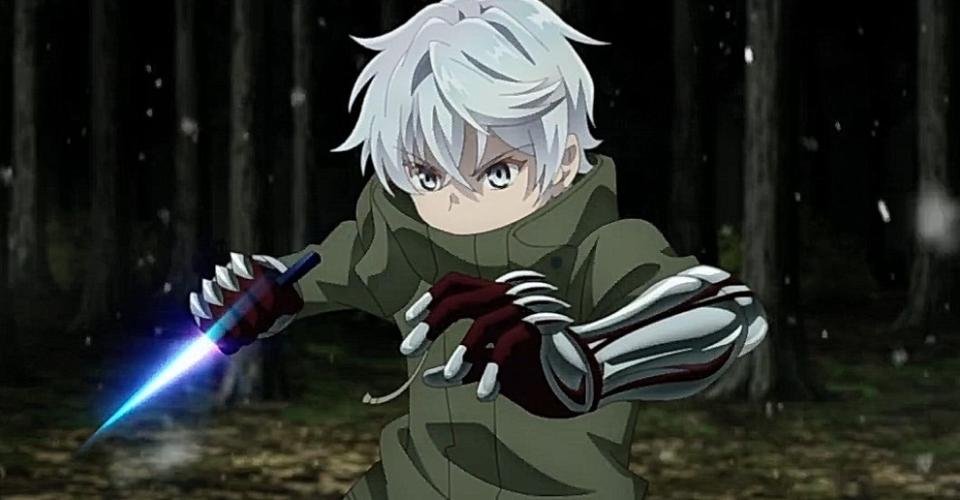 Number of Episodes: 12
Genre: Isekai, Romance, Fantasy, Drama, Mystery, Adventure, Magic, Action
Studio: Silver Link., Studio Palette
Betrayed by the very organization he was sworn to protect, Earth's most feared assassin Allen Smith meets a regrettable end. A goddess tasks him to locate and slay the hero in this new world. As Lugh Tuatha De, the protagonist gains a deep understanding of magic and killing techniques from his father, and he happens to be a killer.
Lugh learns about magic through lessons from a mage named Dia Viekone as she gradually falls in love with the MC. He also gathers incredible allies like Tarte and Maha, who dedicate their lives in service of the one who saved them. As the MC tries to detect the hero's whereabouts, he attends to the needs of his people and protects the kingdom to which his father swears loyalty.
#22 Love Of Kill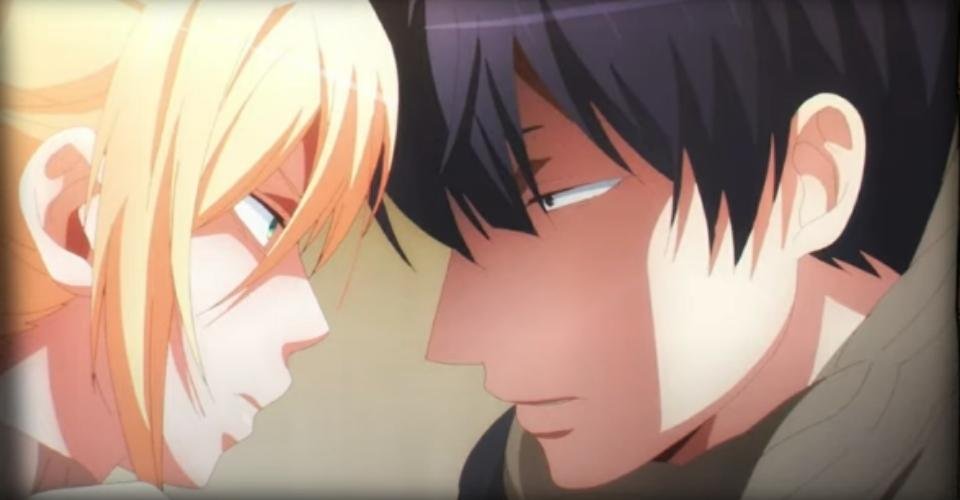 Number of Episodes: 12
Genre: Josei, Romance, Psychological, Action
Studio: Platinum Vision
Chateau Dankworth is an amateur bounty hunter who meets her match in Song Ryang-ha, a highly accomplished assassin chosen as her target. As the two cross paths, love blossoms between the surly Dankworth and the enigmatic Ryang-ha. The two strike a deal deemed beneficial to both, but matters soon get complicated as the anime progresses.
Euripedes Ritzland is Chateau's boss. An Indian accountant named Jim also works in tandem with Chateau at Ritzland Support. After being captured by Donald Bachmann, Dankworth is forced to reconcile with her traumatic past, connecting her to the same man she is relentlessly chasing. This show is filled with love and heartbreak and will surely endear the viewers.
#21 Prison School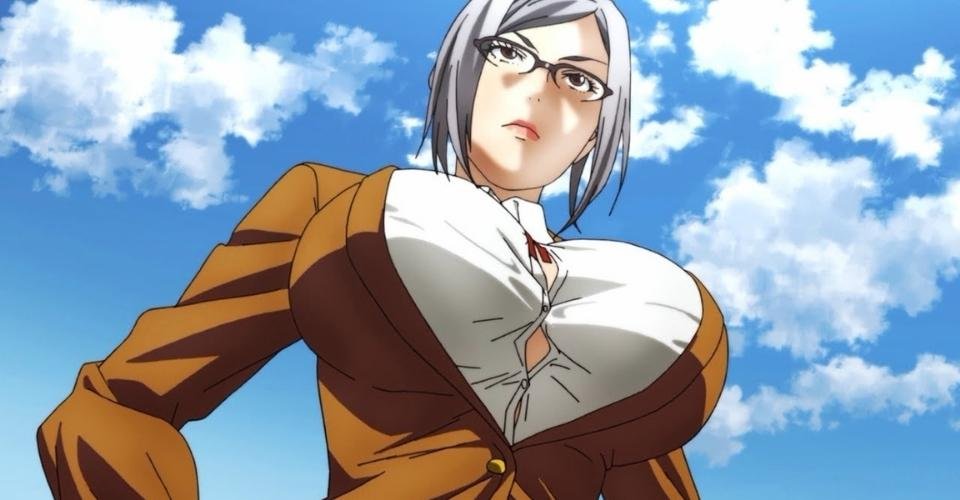 Number of Episodes: 12
Genre: Seinen, School, Comedy, Romance, Ecchi,
Studio: J.C.Staff
At the Hachimitsu Private Academy, girls reigned supreme. However, following a ruling that allowed boys to get admitted to the Academy, Kiyoshi Fujino, Takehito Morokuzu, Shingo Wakamoto, Jouji Nezu, and Reiji Andou joined the prestigious institution.
The Student Council, led by Mari Kurihara, apprehended the boys when they tried to peek into the female bathing area. The 5 are sentenced to hard labor. Meiko Shiraki, the lady with desirable features, and Hana Midorikawa (who Fujino mistakenly peered at while she was urinating) are in charge of handling their punishments.
As the boys try to find a way to escape the dire straits, they are aided by Chairman Kurihara, a self-proclaimed ass-man. Filled with hilarious bits of perverted humor, Prison School is one of the funniest shows.
#20 My Dress-Up Darling
Number of Episodes: 12
Genre: Seinen, Romance, Slice of Life, Ecchi, Comedy
Studio: CloverWorks
Wakana Gojo is a shy and reserved boy with love for anything related to Hina dolls. When he was young, a girl called him a freak when she realized his fascination with dolls. Thus, Gojo keeps his work and hobby a secret until he meets the gorgeous and outgoing Marin Kitagawa.
Following his grandfather's footsteps, Wakana works diligently as a craftsman. Marin is a magical girl and video game enthusiast who cosplays as Shizuku Kuroe, Black Lobelia, Prisoner Veronica, Rizu-Kyun, and Rei-sama because of Gojo's assistance. She also helps Wakana come to terms with his introversion. A famous online cosplayer named Sajuna Inui relishes Gojo's work too.
#19 Shonan Junai Gumi
Number of Episodes: 5
Genre: School, Action, Comedy, Adventure, Racing
Studio: J.C.Staff, Life Work
The prequel to the classic series Great Teacher Onizuka, this story follows the adventures of the Oni-Baku duo; Eikichi Onizuka and Ryuji Danma. Their need to lose their virginity takes them on a wild ride. The two feared biker gangsters end up warring with Toshiyuki Saejima and Jun Kamata.
The Oni-Baku are also forced to handle the matter concerning Okubo Mitsuaki, who has an unresolved quarrel with Onizuka. The potential love interest of Ryuji, i.e., Nagisa Nagase, is also introduced. Nagase was brutally violated and psychologically broken by Junya Akutsu of the Midnight Angels, and she developed Dissociative Identity Disorder because of it. Eikichi also brushes against a legendary street racer named Naoko Moritaka.
#18 Sabikui Bisco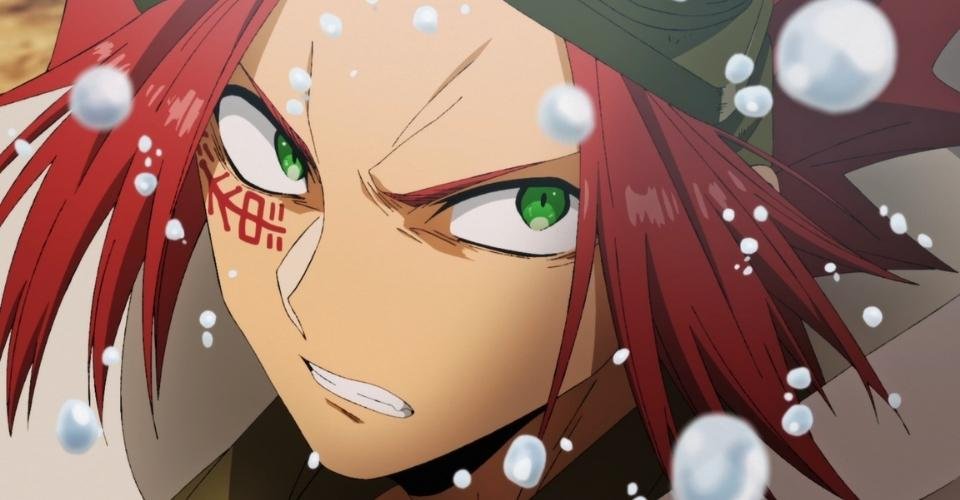 Number of Episodes: 12
Genre: Adventure, Sci-Fi, Action, Fantasy, Dystopian
Studio: NAZ, OZ
Set in a post-apocalyptic society laden with rust (a wind reminiscent of a plague that severely affects all creatures), the "Man-Eating Mushroom," Bisco Akaboshi decides to corroborate with a doctor named Milo Nekoyanagi to discover the mythical "Sabikui" which is a mushroom that counteracts the effects of rust.
Other characters include Jabi and Pawoo Nekoyanagi, both affected by the deadly infection. Kurokawa is the primary antagonist of the first season and becomes the Governor of Imihama as the story unfolds. He is a brutal dictator who has ruined lives by firing rusty bullets at them.
#17 Daily Lives Of High School Boys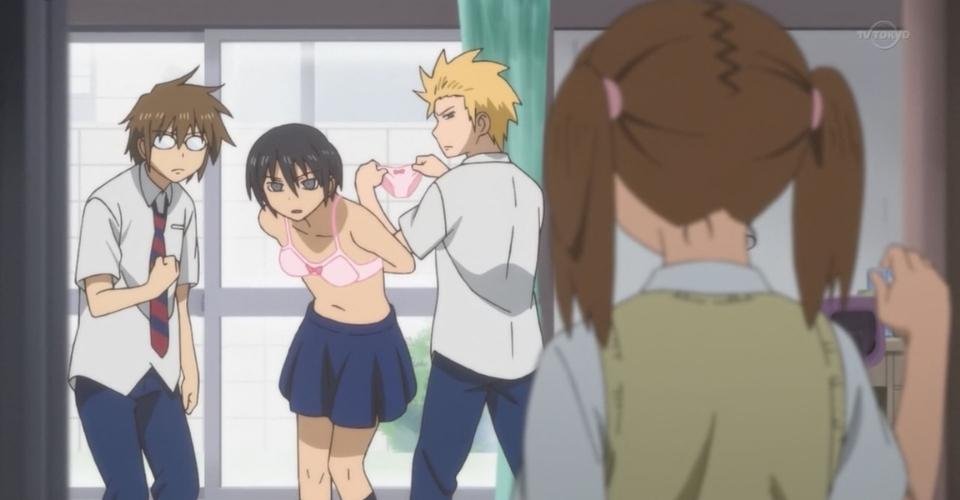 Number of Episodes: 12
Genre: School, Slice of Life, Adventure, Comedy
Studio: Sunrise
This anime chronicles the antics of Hidenori Tabata, Yoshitake Tanaka, and Tadakuni. Alongside the trio, an ensemble cast of male characters includes the capped Toshiyuki Karasawa, Yasunori, Motoharu, and so on. These boys frequently land in disarray and will surely elicit laughter from audiences.
Tadakuni is an expert at narrating ghost stories and works as a part-timer at a pizza place. Yoshitake Tanaka is cursed with an unruly sister and used to cosplay as Rubber Shooter. The bespectacled Hidenori Tabata is an educated prankster who often comes up with hilarious schemes and flirts with the Literature Girl on the riverbank.
#16 Grand Blue Dreaming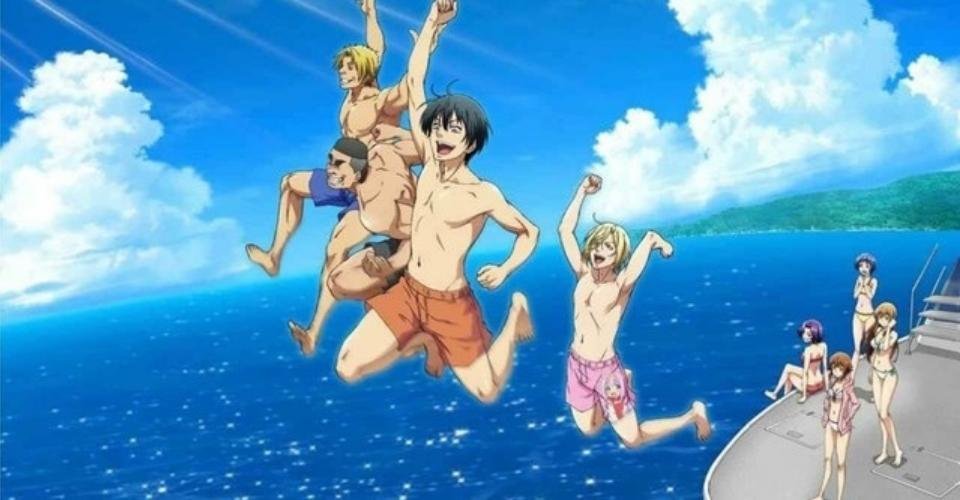 Number of Episodes: 12
Genre: Seinen, Adventure, Comedy, Slice of Life, Sports
Studio: Zero-G
The driving store "Grand Blue" is no stranger to erratic behavior. The nephew of Toshio Kotegawa joins the store when he moves to Izu City for higher education. Surrounded by breathtaking women, jolly-good bros, and plenty of water and alcohol, Iori embarks on an exciting journey with his new buddies.
Chisa Kotegawa is Iori's main love interest, another first-year student majoring in Mechanical Engineering, and Kouhei Iwamura is Iori's best friend/rival and an otaku. Other key characters include Ryuujiro Kotobuki, Shinji Tokita, Azusa Hamaoka, and Aina Yoshiwara. The beautiful Nanaka Kotegawa is the driving instructor in this fun-filled series.
#15 Demon King Daimao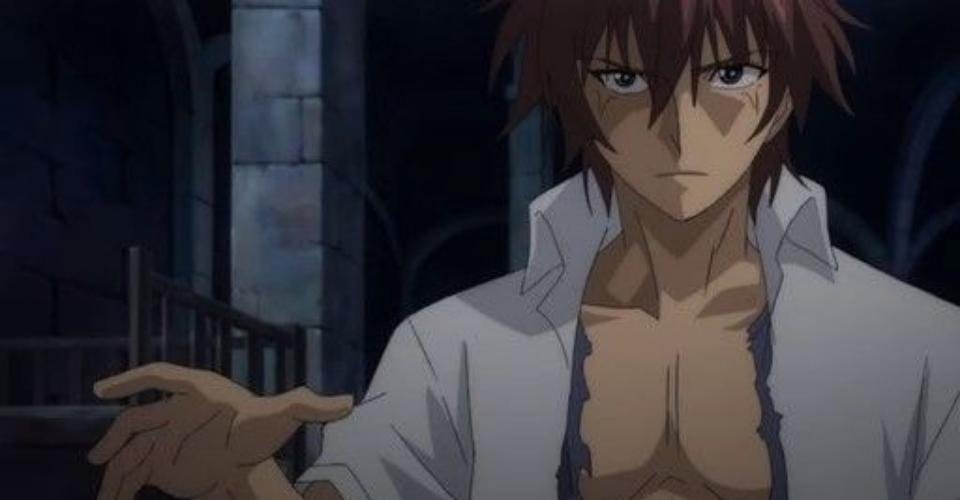 Number of Episodes: 12
Genre: Harem, Ecchi, Comedy, Action, Adventure, Fantasy, School, Magic
Studio: Artland
An orphan boy named Akuto Sai enrolls in the Constant Magick Academy to become an experienced high priest. When he joins the Academy, Yatagarasu designates him to be the next demon lord. Perplexed by these developments, Akuto is forced to face off against an angry and vengeful Junko Hattori and feels she was betrayed by the boy.
As Sai dives into the mystery surrounding his identity as the demon lord, he comes across many allies like Hiroshi Miwa (the chosen hero), Korone (an android), Keena Soga, and Fujiko Eto. Student Council President Shiraishi Lily decides to help him reach his goal. Boichiro Yamato of the Cabinet Intelligence Magic Office and Eiko Teruya of the Koga Ninja Clan are primary antagonists.
#14 Golden Boy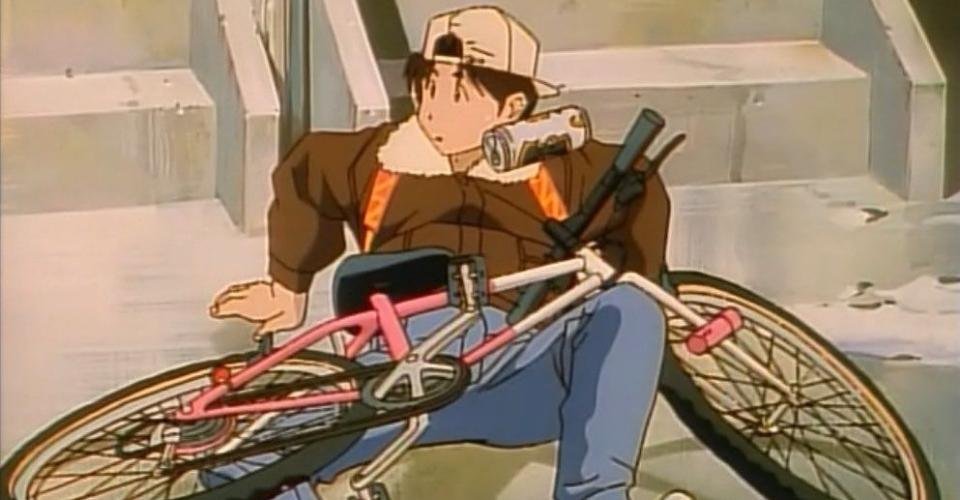 Number of Episodes: 6
Genre: Adventure, Seinen, Comedy, Ecchi
Studio: APPP
This erotic comedy masterpiece focuses on the life of Kintaro Oe, a well-read genius who quits Tokyo University to travel across Japan on his Crescent Moon bike. A brilliant and methodical man, Oe picks up odd jobs wherever he goes and encounters several buxom women during his enlightening journey.
Many potential lovers are introduced in the story. These include Madame President, the CEO of a software firm; Naoko Katsuda, tutored by the protagonist; Noriko, who specializes in creating flower bouquets; Ayuko Hayami, a swimming coach; Reiko Terayama, a gearhead obsessed with her bike; and Chie, associated with an animation studio. As Kintaro opens himself up to delightful opportunities, he matures as a human being.
#13 Kids On The Slope
Number of Episodes: 12
Genre: Josei, Music, Drama, Slice of Life, School, Romance
Studio: Tezuka Productions, MAPPA
Kaoru Nishimi is a mindful introvert who has a wealthy background. Because of his father's inability to stay in one place owing to his career, Nishimi never gets a decent chance to befriend others. At Nagasaki, he comes across a delinquent named Sentaro Kawabuchi, who is interested in jazz.
As Kaoru gets sucked into the world of music, the domineering but warm-hearted Sentaro helps him deal with obstacles and embrace his love for jazz and life itself. Ritsuko Mukae, Yurika Fukahori, Junichi Katsuragi, Tsutomu Mukae, and Seiji Matsuoka are various key characters in the story. This anime is considered to be one of the best shows of 2012. It's worth a watch.
#12 Sonny Boy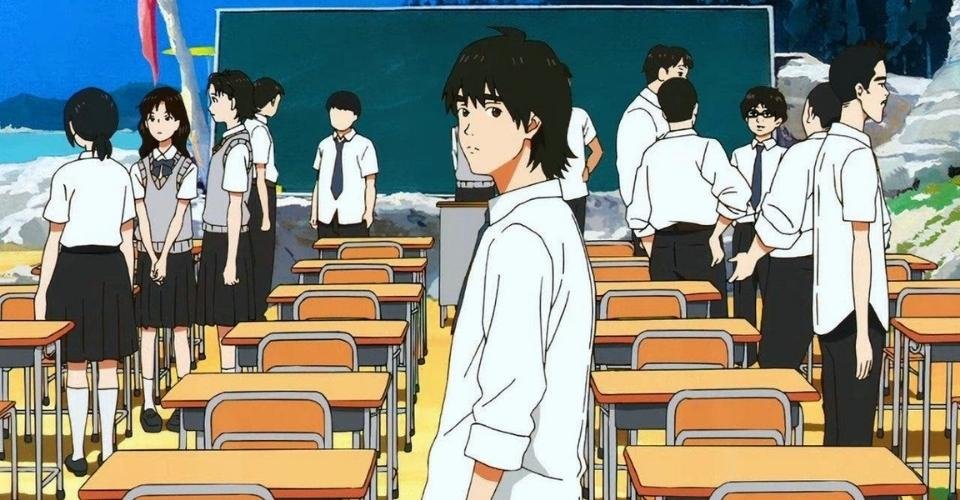 Number of Episodes: 12
Genre: School, Psychological, Super Power, Drama, Sci-Fi, Isekai
Studio: Madhouse
Nagara is a third-year student at the middle school. Together with Nozomi, the transfer student, and the introverted Mizuho, the three are mysteriously sent to an alternate dimension with their own class of regulations and laws that defy physics in the regular world. As they are blessed with superpowers, the trio tries to find a way back home despite the prevailing friction among them.
Over time the group encounters other individuals who have been trapped in similar worlds. The show has an existential set-up bound to draw in philosophy enthusiasts. The protagonist is not a stereotypical MC. An Indian-origin character named Rajdhani also plays a vital role throughout the story.
#11 Erased
Number of Episodes: 12
Genre: Seinen, Time-travel, Mystery, Drama, Supernatural, School
Studio: A-1 Pictures
A man named Satoru Fujinuma gains a curious ability titled "Revival" to go back in time and prevent disasters from occurring. He uses this power to rescue his mother, who was murdered by a mysterious criminal. Satoru also tries to save 3 young friends of his who had become victims of a serial-kidnapping case.
Kayo Hinazuki, Hiromi Sugita, and Aya Nakanishi are the 3 victims Satoru tries to protect each time he ventures into the past. Kayo is subjected to tremendous abuse by her unhinged single mother, Akemi. Jun Shiratori is a food-delivery worker who helps motivate the MC. Airi Katagiri, Satoru's co-worker, also gets drawn into this conundrum and serves as the protagonist's primary love interest.
#10 Darwin's Game
Number of Episodes: 11
Genre: Martial Arts, Mystery, Action, Adventure, Super Power, Thriller
Studio: Nexus
A sophomore named Kaname Sudo gets an invitation from a close pal for Darwin's Game. He is then sucked into a death battle filled with violence and mayhem and meets several allies like the gorgeous Shuka Karino, the crafty Rein Kashiwagi, the resourceful Ryuji Maesaka, the girl with dual personalities aka Sui/Sota, and the dominating Liu Xuelan.
Kaname creates a group titled "Sunset Ravens" as they face off against the chaotic Eighth led by the bloodthirsty Wang and Keiichi. This survival game series will surely entice the viewers and keep them glued to their seats until the climactic end.
#9 Combatants Will Be Dispatched!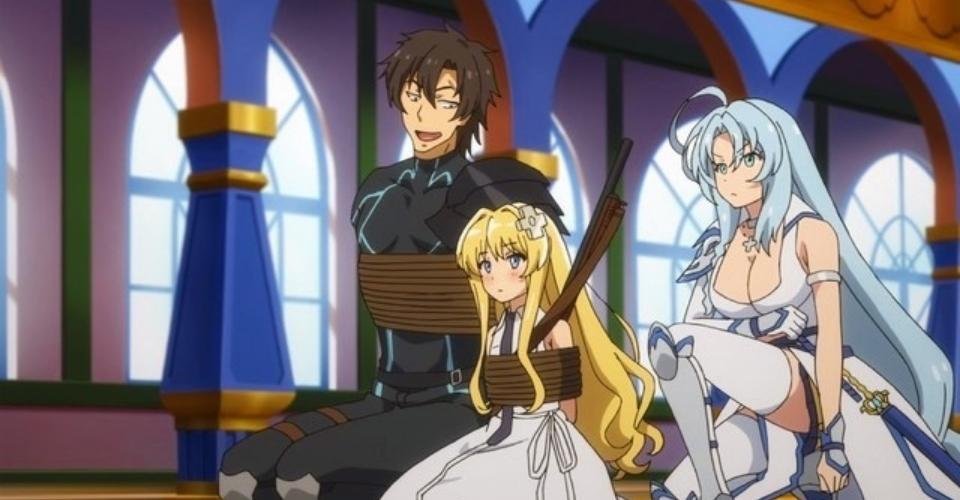 Number of Episodes: 12
Genre: Comedy, Action, Adventure, Isekai, Ecchi, Magic, Fantasy, Parody
Studio: J.C.Staff
Created by the same man behind the famed KonoSuba series, this show follows the adventures of Combat Agent 6 and an android named Alice Kisaragi as they journey to a new world laden with conflict similar to Earth. Agent 6 and Alice work for the shadowy Kisaragi Corporation, which plans to conquer many worlds.
As the two try their best to protect the Kingdom of Grace, they gain new companions like the busty Snow of the Royal Guard, a chimera named Rose who can copy the abilities of whatever she consumes, a "sl*t" called Grimm who is confined to a wheelchair. The 6 and Alice, alongside the kingdom's forces, fight against Heine of the Demon Army, who can bend fire to her will.
#8 Death Parade
Number of Episodes: 12
Genre: Drama, Mystery, Supernatural, Psychological
Studio: Madhouse
A lot of humans often wonder, what happens after death? Well, in this show, the one who passes gets transported to a bar with arbiters tasked with organizing a game. This game determines whether a person is suitable for reincarnation or whether they deserve to be banished.
Decim is the male protagonist of the story and the bartender at Quindecim. As an arbiter, he is supposed to lack emotions until he encounters Chiyuki as a customer at the bar who cannot recall what happened to her. The two grow closer, and Chiyuki finally remembers her life as a celebrated figure-skater at the close.
She is chosen for the path to reincarnation, leaving Decim saddened. Major supporting characters include Nona (the overseer), Ginti (another arbiter), Clavis (the elevator attendant), Quin (Decim's predecessor at the bar), Castra (the one who presides over deaths), and Oculus, the manager.
#7 Love After World Domination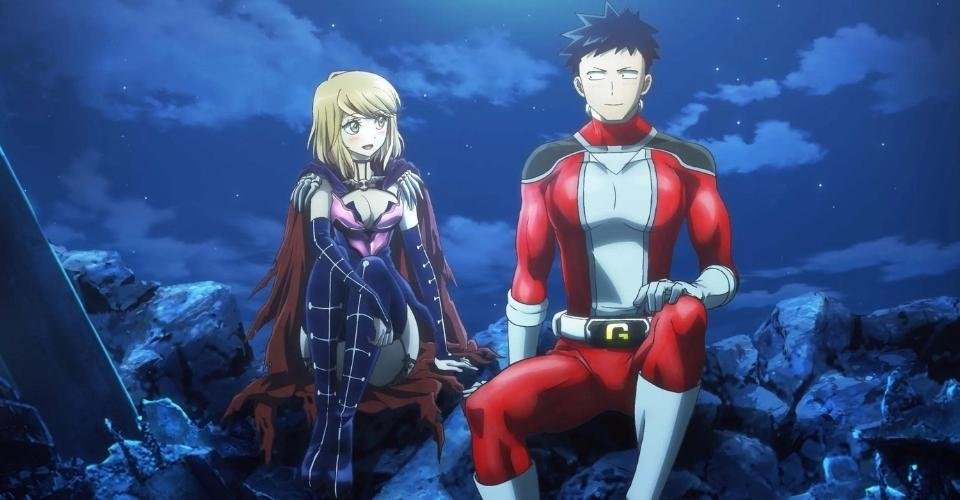 Number of Episodes: 12
Genre: Comedy, Parody, Romance, Action, Adventure, Ecchi, Supernatural
Studio: Project No.9
The Reaper Princess and Red Gelato are fated to be arch-enemies. However, they become romantically entangled, which leads to a series of hysterical incidents. The Freezing Sentai Gelato 5 are the chosen heroes, and the Secret Society Gekko hopes to bring chaos and wreak havoc worldwide.
Another couple in the anime is comprised of Hayato Ojino (Blue Gelato) and Kiki Majima (Beast Princess). As Desumi Magahara and Fudo Aikawa try to find ways to go on dates whilst simultaneously pretending to fight, their superiors try to drag each other down. This side-splitting war is a beautiful thing to behold.
#6 Drifters
Number of Episodes: 12
Genre: Action, Seinen, Adventure, Isekai, Fantasy, Magic
Studio: Hoods Drifters Studio
In a world where historical figures are reincarnated and forced to battle each other, Shimazu Toyohisa is chosen to represent the Drifters. Alongside Oda Nobunaga and Nasu Suketaka Yoichi, the hard-headed MC has to face the Ends hell-bent on bringing about the destruction of humanity.
As Shimazu squares off against the Ends led by the mysterious Black King, the viewers lay eyes on warriors like Minamoto no Yoshitsune, Butch Cassidy, Sundance Kid, Gilles de Rais, Joan of Arc, Anastasia Romanova, Hannibal, Scipio Africanus, Grigori Rasputin, Hijikata Toshizo, and many more.
While each of these individuals represents one of the two camps locked in battle, there are occasional light-hearted moments that will surely make one crack up.
#5 After The Rain
Number of Episodes: 12
Genre: Romance, Drama, Seinen, Slice of Life, School,
Studio: Wit Studio
A rare romantic masterpiece, After The Rain explores the possibility of a relationship between an older gentleman and a young athlete. Akira Tachibana has been depressed ever since she contracted an injury that rendered her unable to compete on the track. She works at a restaurant operated by the kind-hearted Masami Kondo and develops a crush on this middle-aged man. Kondo always wanted to be a writer and loves "Pure Literature."
The poetry woven into the series is outstanding. The chemistry between the leading pair is rather unique and has been criticized primarily because of the age gap. However, one can't help but be moved by the growth of the two characters as the story progresses. Tachibana learns to break past obstacles as she renews her passion for running, and the timid Kondo matures as well once he embraces his literary persona completely.
#4 Spy x Family
Number of Episodes: 12
Genre: Comedy, Romance, Action, Adventure, Suspense, Thriller, Martial Arts, Parody, Super Power
Studio: Wit Studio, CloverWorks
This quirky anime series is set in Ostania, where an agent named "Twilight" infiltrates to maintain peace between the aforementioned nation and Westalis. Masquerading as a common citizen, Loid adopts a female child who is secretly an esper. This new girl Anya Forger is fascinated by Loid's career choice but avoids annoying him after a brief confrontation with the enemy.
Loid later bumps into a beautiful woman named Yor Briar at a clothing store. Anya helps set the scene, and voila, we have a couple! Yor stays true to her function as a dotting mother, but underneath her simple facade, Yor works for a shadowy organization titled Garden. As these three separate rivers converge, one gets to witness exciting adventures as each member of this fake family tries to fulfill their respective duties.
#3 Anohana: The Flower We Saw That Day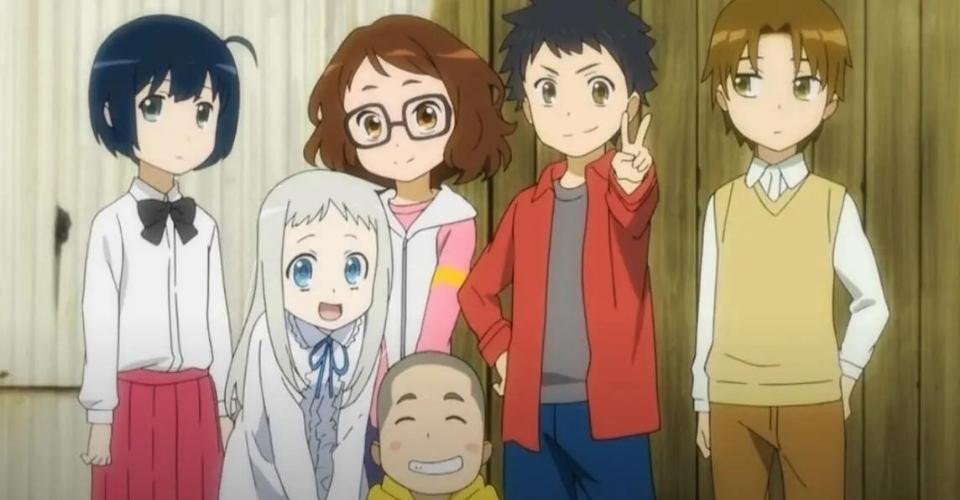 Number of Episodes: 12
Genre: Mystery, Slice of Life, Supernatural, Romance, Drama
Studio: A-1 Pictures
A story about lasting love and friendships that withstand the test of time, Anohana depicts the bond involving 6 children. Jinta Yadomi is a reclusive boy who can't seem to forget the memories associated with Meiko "Menma" Honma. Jinta decides to bring the "Super Peace Busters" back together to face their unresolved feelings and help Menma's soul move on.
Other characters in this tale includes Naruko "Anaru" Anjou, Chiriko "Tsuruko" Tsurumi, Atsumu "Yukiatsu" Matsuyuki, and Tetsudo "Poppo" Hisakawa. At the beginning of the anime, only Jinta was the one who could see Menma's ghost, but with the passage of time and the introduction of past conflicts, the others noticed her as well. This show will soften even the hardest of hearts.
#2 Babylon
Number of Episodes: 12
Genre: Thriller, Action, Psychological, Philosophical, Drama
Studio: REVOROOT
In one of the greatest thriller anime shows, Seizaki Zen is a public prosecutor in Tokyo investigating a case involving a defective drug released by a pharmaceutical organization. As Zen narrows down his search, he eventually comes across a woman named Ai Magase with a peculiar ability.
Ai can use her voice to manipulate any number of listeners. She primarily utilizes this trait to carry out a series of suicides that claims the life of Atsuhiko Fumio, Seizaki's subordinate. Driven by the death of his beloved colleague, Zen decides to target and bring Magase to justice. His entire scheme puts police officers like Shinobu Kujin and comrades like Hiasa Sekuro in danger.
#1 Hellsing Ultimate
Number of Episodes: 10
Genre: Action, Horror, Seinen, Supernatural, Military, Vampire
Studio: Madhouse, Satelight, Graphinica
An absolute classic, Hellsing Ultimate was created to resemble the manga more closely in comparison to the previous anime series. It took 6 years for the whole series to be fully animated, and studios like Satelight, Madhouse, and Graphinica X Kelmadick worked on this ambitious project. The unabridged version of the manga, Hellsing Ultimate, chronicles the adventures of Alucard. The protagonist is an actual vampire who serves a human named Integra Hellsing, as they operate primarily to defend Britain.
Forced to deal with foes like the battle-hardened SS-Nazi vampires, Alucard and Integra recruit allies like Seras Victoria (who is turned by Alucard) and a band of mercenaries led by Pip Bernadotte. The finest vampire is also forced to face his arch-enemy Alexander Anderson of Iscariot.
Honorable Mentions
Inuyashiki – 11 episodes
SK8 the Infinity – 12 episodes
Yuri!!! on ICE – 12 episodes
Wonder Egg Priority – 12 episodes
Komi Can't Communicate – 12 episodes
This list is now complete. If there are any inputs from your end, feel free to let us know, and don't hesitate to visit averagebeing.com for more anime and manga-related news. Ciao!