Romance is an emotion hard to define with words.
Yeah, Google can show you one, but that's just a vague meaning of this vast and mysterious emotion.
Romance can break you or build you. Romance can make the worst days into the brightest ones, and it can also reverse UNO you. Romance can pull you out of misery and can sucker punch you right in the gut. Romance can be physical intimacy to some, and to some, it can be the holding of hands. While to some, it can just be that warm hug at the end of the day.
Interpretations of the emotion of romance are infinite, just like the several romance mangas that beautifully manifest the emotion through the eyes of the different authors.
The romance genre is too popular in the manga to discuss in detail. But if you are having a hard time on where to start or which one to read next, I have created this list of romance manga.
So, without further ado, let's dive right into the list of top 20 romance manga you should read.
[toc]
#20 After the Rain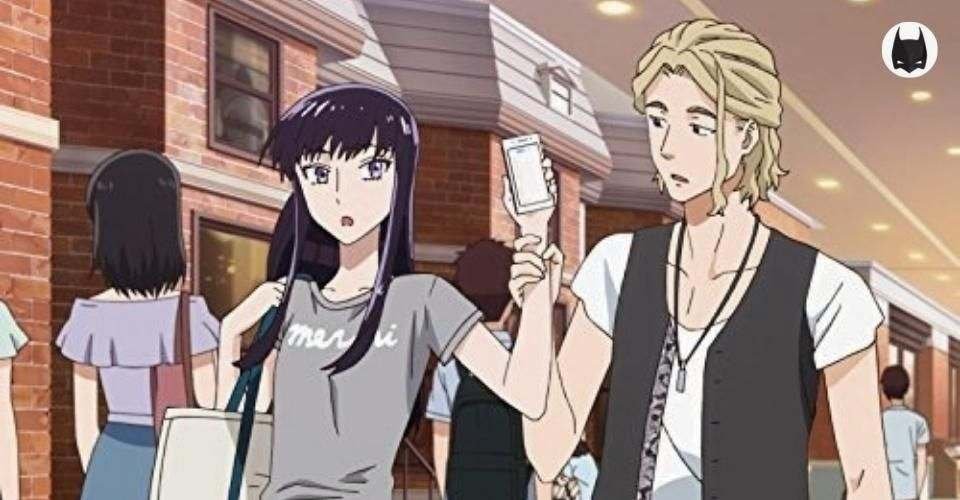 Number of Volumes: 10
Number of Chapters: 82
Rating: 62/100
Once an ace track runner, Akira Tachibana cannot participate in the track and field club due to her injury. Akira is a quiet and reserved nature girl. Though she is known as one of the most beautiful girls in high school, no boy piques her interest.
Instead, she has fallen for the manager of a family restaurant. She works part-time there. However, the manager is a 45-year-old divorcee with a young son.
While every other employee thinks of him as a spineless man, Akira appreciates Masami Kondou, the manager, for his kindness. Time passes, and Akira finally decides to confess her feelings on a rainy day.
So, what will happen After the Rain?
Why You Need To Read:
After the Rain is based on the taboo of age-gap relationships and nails the execution. This romance manga does not pull the punches while showcasing the character's perspectives. It illustrates the raw emotions and doesn't shy from flaunting the flaws in those emotions.
Though there are a few age-gap romance manga, no one comes close to After the Rain. It is one of a kind.
#19 Our Precious Conversations
Number of Volumes: 7
Number of Chapters: 37
Rating: 63/100
Nozomi Aizawa finally gathers the courage to confess to her longtime crush Shirou Azuma. She follows him to the train station and finally confesses to him.
While a regular human gets startled by a confession, Shirou Azuma does not. The first thing he tells Nozomi is that it's not nice to follow and confess to someone who has not shown any interest in her. And goes as far as saying it is "the height of folly for a woman".
And just like that, Nozomi begins to meet Shirou at the train station, where they have conversations about love, and most of the time, about topics that are insignificant.
However, those trivial conversations began to lower the awkwardness between them. But will these conversations lead to Nozomi getting a proper answer to her confession?
Why You Need To Read:
Our Precious Conversations circles around the day-to-day conversations between characters. The interactions between the leads and their fractions are worth swooning over. This romance manga is cute, fluffy, hilarious, and an enjoyable read that flaunts the charms and importance of conversations in romance.
#18 Kimi wa Pet (Tramps Like Us)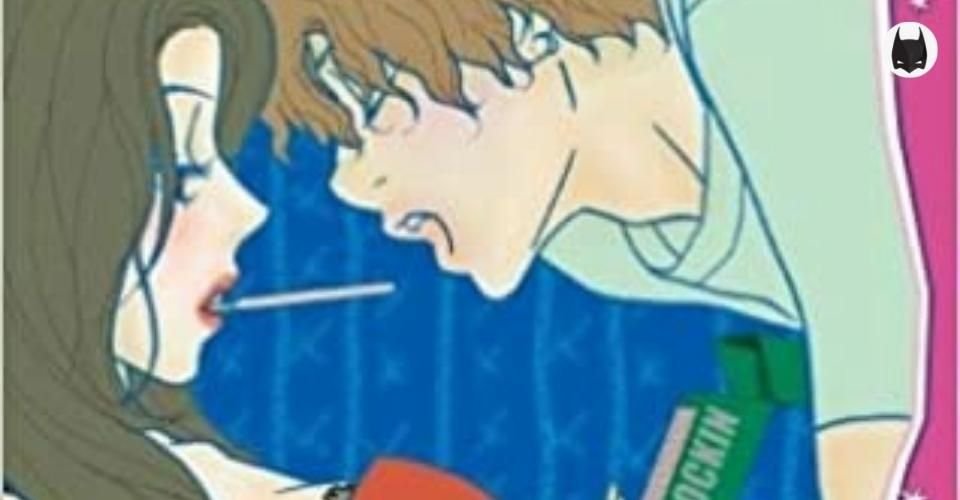 Number of Volumes: 14
Number of Chapters: 82
Rating: 65/100
Sumire Iwaya led a successful and happy life until she got dumped by her boyfriend and demoted at her workplace.
Disappointed with her way of life, Sumire picks up a boy from the street and decides to keep him. But as a loyal pet, and names him Momo. Soon, she had a lucky encounter with her college crush, but something did not add up.
She finds herself more comfortable around Momo than with her college crush, Shigehito Hasumi. While Sumire is in a dilemma, Hasumi finally realizes his feelings for Momo.
What is awaiting these three at the end?
Why You Need To Read:
How can one use a pet in a romance manga?
Well, Yayoi Ogawa, the mangaka of Tramps Like Us can. Not only did she define the meaning of having a pet, but she also glorified a pet's life through a character that supported and stood beside a broken character in the hard times.
If you love the geometry of the romance genre and want to read something different than usual, this manga is for you.
#17 Sunadokei (Sand Chronicles)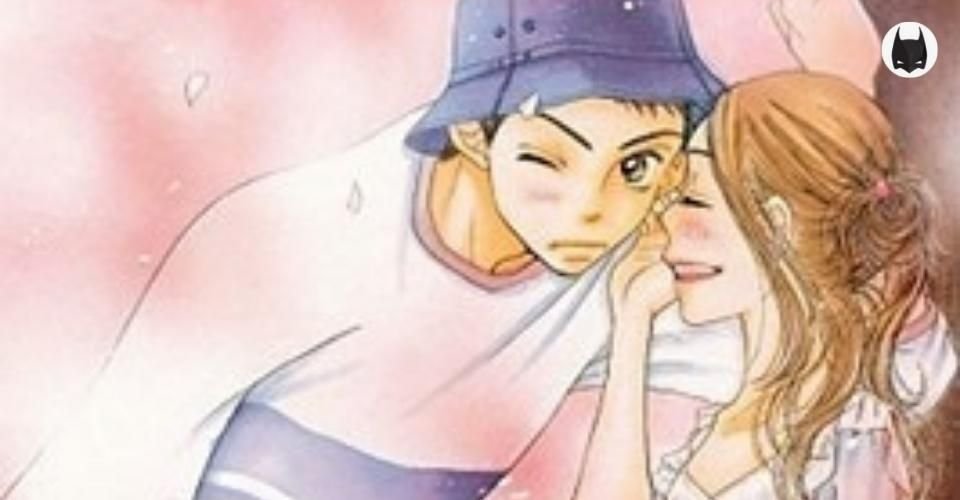 Number of Volumes: 10
Number of Chapters: 21
Rating: 66/100
After her parent's divorce, Ann Uesaka moved to Shimane from Tokyo with her mother. Ann was unable to resonate with the kindness of the inhabitants of the rural town as she has always been a city girl.
There Ann meets Daigo and befriends him. However, when an unexpected tragedy strikes, Ann breaks down but gets comfort in the presence of Daigo. Soon, Ann falls in love with Daigo, but an unexpected visit by his father changes everything.
Why You Need To Read:
Time changes us all, and that's what Sand Chronicles is all about. This is a great coming-of-age romance manga driven by its characters.
Tired of monotonous love stories and looking for a reality check? Then, Sand Chronicles is a must-read for you.
#16 Secret Unrequited Love
Number of Volumes: 12
Number of Chapters: 71
Rating: 69/100
Takuma Kakinouchi got often hospitalized for his heart condition. At the mere age of 8, he met Mayu Taneda, daughter of the doctor in charge of him. Both of them became good friends and eventually grew on each other.
At the age of 8, Takuma made a promise to Mayu. A promise he could not keep. But that didn't stop them from getting even closer to each other while growing up.
Why You Need To Read:
The thing you wanted the most in your life is in front of you, but you cannot have it. How would you feel?
Romance is not only about happy endings, but you still can get happy with the ending regardless. Secret Unrequited Love describes that bittersweet feeling through its story.
#15 Ao Haru Ride (Blue Spring Ride)
Number of Volumes: 13
Number of Chapters: 53
Rating: 71/100
Being popular didn't go well with Futaba Yoshioka, as she was cast aside from her female friends in junior high.
She aims to become a tomboy in high school to avoid such situations. But, a sudden encounter with her long-lost first love Tanaka, changes her aim quite a bit.
While she wants nothing but to return to those days, Tanaka has changed drastically. He even changed his name to Kou Mabuchi.
He clearly states that the warm-hearted Tanaka is not there anymore. And that they can never go back to those old days.
Will she be able to fulfil her first love after such a cold reception?
Why You Need To Read:
Blue Spring Ride is about the complexities of the high school romance, which might seem silly, but those experiencing it knows the gravity. It is a romance manga that is cute and engaging.
#14 Kanata kara (From Far Away)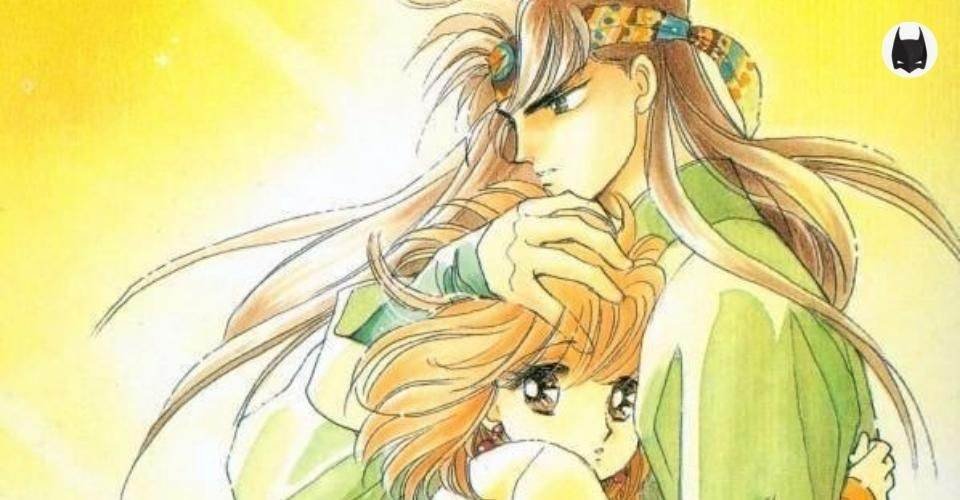 Number of Volumes: 14
Number of Chapters: 57
Rating: 73/100
Noriko Tachiki suddenly finds herself transported to a magical fantasy world. There she meets a lonely warrior named Izark Kia Tarj.
In this world, every kingdom is looking for the Awakening, which is believed to have the power to control the most destructive demon named Sky Demon.
Unknown to Noriko was that she is the Awakening and Izark is the reincarnation of the Sky Demon. Though he wanted to kill her, realizing that she was unaware of the fact changed his mind. Following this Izark decides to take her along the journey until he finds a solution to this mess.
Why You Need To Read:
From character development, adventure, and most importantly, the romance between two characters who do not even understand each other's language, From Far Away is a romance manga one must-read.
Doesn't matter if you love the setting of a fantasy world. The character dynamics between these two will draw you in.
#13 Kimi ni Todoke: From Me to You
Number of Volumes: 30
Number of Chapters: 125
Rating: 75/100
Sawako Kuronama's sweet demeanour has led to a misunderstanding. It is so big that she is now feared throughout the school as "Sadako" from the horror flick The Ring.
Maybe it was due to her admiration for Shouta Kazehaya's ability to draw people; Sawako also gets drawn toward him. When Shouta starts talking to her, Sawako finds herself opening up to new possibilities. Be it being able to make friends or a budding romance.
Why You Need To Read:
Kimi ni Todoke portrays the purity and innocence of adolescent love. With a lot of heart and tons of wholesomeness, this romance manga will make your heart flutter from time to time. It may even remind you of your adolescent love.
#12 Taiyou no Ie (House of the Sun)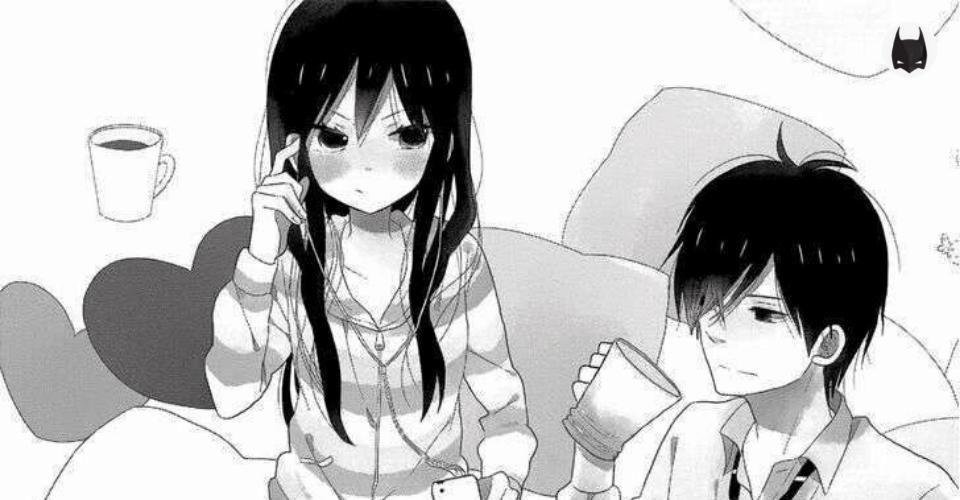 Number of Volumes: 13
Number of Chapters: 53
Rating: 77/100
Mao Motomiya doesn't have a place to belong. At least that's what she thought after her mother abandoned her and her father remarried without regard for Mao.
Hiro, her childhood friend, finds her eating cheap supermarket food at a shrine. Later, Hiro takes her to a restaurant and offers Mao to move in with him.
Inviting Mao was the first step towards a new beginning for Hiro. After his parents passed away, Hiro Nakamura lived alone in the house apart from his siblings.
Though Mao was hesitant, she accepted the offer and realized how easy it was to settle in with her childhood buddy.
While Mao tries to mend his relationship with his father, Hiro tries to bring back his family together. Amidst all this, love begins to bloom between these two.
Why You Need To Read:
House of the Sun is all about finding your place in the world.
No matter who you are, where you are, or what you are, you have a place in this world. And that's what this romance manga shows through the two broken but beautiful characters.
Character development with the story progression and close-to-reality narrative makes House of the Sun a must-read romance manga.
#11 Ore Monogatari!! (My Love Story!!)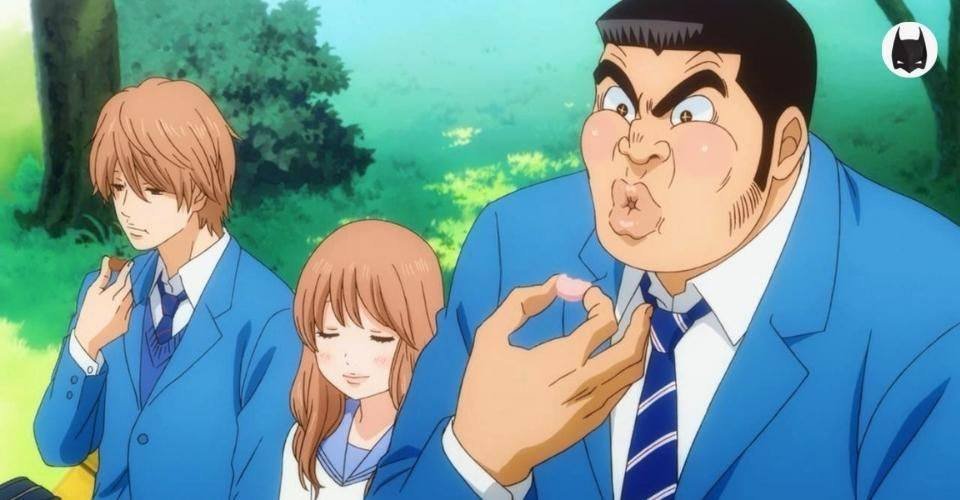 Number of Volumes: 13
Number of Chapters: 52
Rating: 80/100
Despite his giant-like stature, Takeo Gouda is kind-hearted. However, his stature often makes him unapproachable to the girls. And that's why he is devoid of romance, unlike his best friend Makoto Sunakawa, who attracts girls like the nectar to the honey bees.
One day after saving the sweet little Rinko Yamato from a train groper, Takeo falls in love with Rinko. Unknown to him was that for Rinko, it was also love at first sight.
Assuming that Rinko is attracted to Makoto like every other girl, Takeo decides to give up on his love to bring them together.
Why You Need To Read:
My Love Story is one of the sweetest, I repeat, it is the one of the sweetest, if not the sweetest romance manga you will ever come across.
The character dynamics, the interactions, and the simple yet impactful humour will never let you get bored, even for a second.
#10 Will You Marry Me Again If You Are Reborn?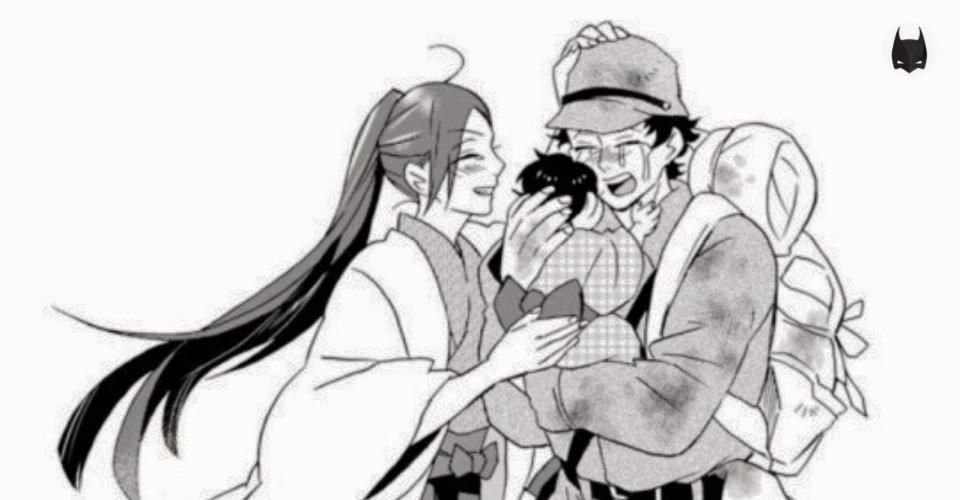 Number of Volumes: 4
Number of Chapters: 26
Rating: 81/100
Toranosuke Ibuki and his wife, Kaoru Okouchi, have been married for over two decades. But before hitting the silver jubilee Toranosuke is bedridden in a hospital, but that doesn't stop them from swooning over each other.
They look back at the moments when they first met, how he proposed to her, how they have spent twenty years together, and much more.
Their love transcends all boundaries. This life and the next one are nothing but a mere boundary to their eternal love and affection for each other.
Why You Need To Read:
As the title already suggests, this manga tells us that wrinkles on the skin of this elderly couple are evidence of their evergreen love, which keeps on growing.
The question in the title perfectly summarizes the content of this old-age romance manga, making it a "you miss, you regret" kind of a manga.
#9 Hachimitsu to Clover (Honey and Clover)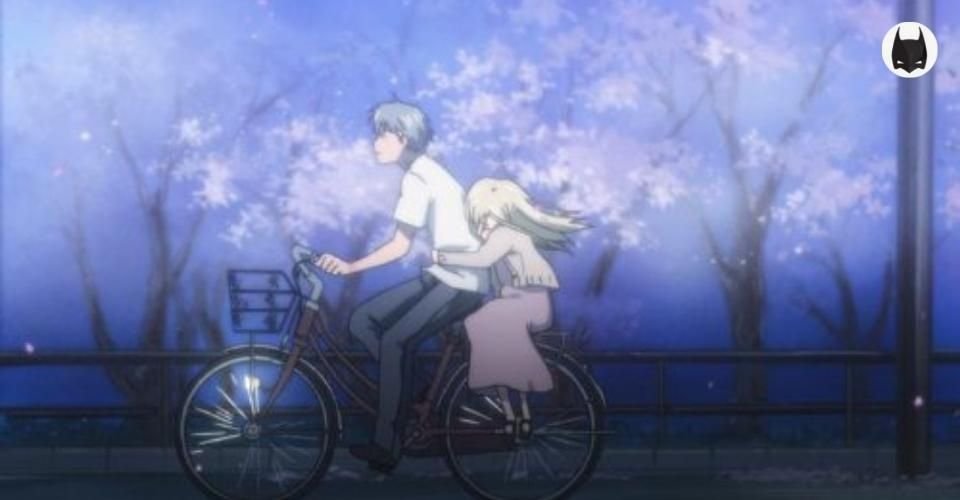 Number of Volumes: 10
Number of Chapters: 71
Rating: 84/100
Yuuta Takemoto has to share an apartment with two seniors from his art college. Being the carefree soul he is, Yuuta falls in love at first sight with Hagumi Hanamoto, who enrols in the same university as him.
Meanwhile, Hagumi befriends Ayumi Yamada. Ayumi is well acquainted with the three apart-mates. Soon, these five begin spending their youth with each other while love and self-discovery follow their way through their life.
Why You Need To Read:
Honey and Clover is a realistic take on a college romance enhanced by its slice-of-life elements. While it delivers heartwarming moments, it does not shy away from knocking you out. And that's why you need to read this romance manga.
#8 Lovely Complex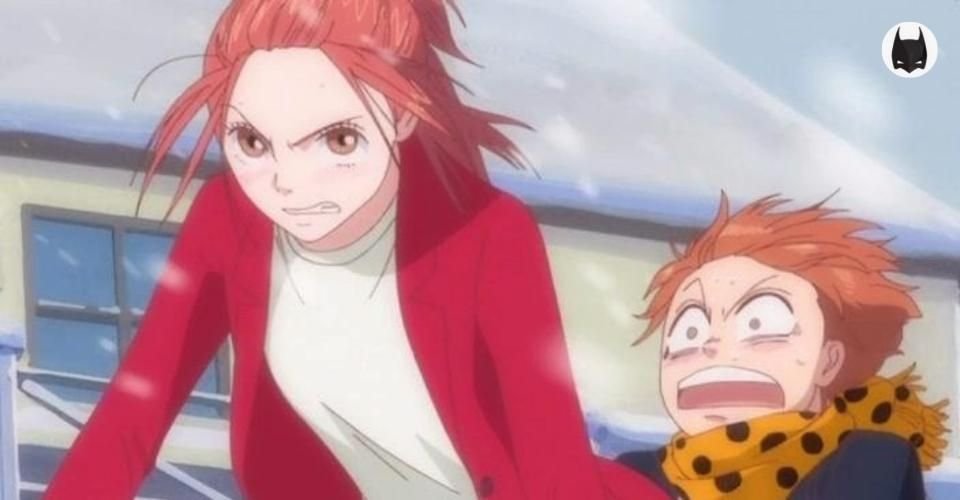 Number of Volumes: 17
Number of Chapters: 68
Rating: 85/100
Atsushi Ootani (156 cm) and Risa Koizumi (172 cm) suffer from height syndrome (not literally). While Atsushi is shorter than the average male, Risa is taller than the average female.
Atsushi has feelings for Risa's friend, while Risa has feelings for Atsushi's friend. They tried their best, but their love interests fall in love with each other.
Heartbroken from the inside, both Atsushi and Risa find comfort in one another. And soon, Risa begins to develop feelings for Atsushi despite his height.
Is this love mutual? Will Risa get over her complex with Atsushi's height?
Why You Need To Read:
As you can already tell, Lovely Complex challenges the complex of heights, which is very common in relationships. And believe it when I say this, this romance manga crosses the finish line without any hitches.
Be it the stereotype-defying story, top-tier humour, or the emotionally engaging story, Lovely Complex is an all-around romance manga worth reading.
#7 Orange
Number of Volumes: 6
Number of Chapters: 31
Rating: 88/100
One fine morning, Naho Takamiya receives a letter from her future self ten years from the present day. Mentioned in the letter were several events that will happen that day. Naho thought of it as a prank and stopped reading it.
But when the events matched that of the letters, especially the transfer of a new student named Kakeru Naruse, Naho decides to read the whole letter.
Among many regrets Naho's future self mentioned, one particular regret stood out. Her future self asked Naho to keep a close eye on Kakeru, as he is no longer be with them in the future.
Will Naho approach a stranger and try to get close to him, or will she keep following her regular life as it was? It all depends on the decision she makes.
Why You Need To Read:
It's rare to see a romance manga pull off a science-fiction element and keep the romance part in the spotlight. It might not be wrong to say that the sci-fi element has enhanced the experience of romantic relationships in Orange.
Orange is a story about love, friendship, and sacrifice that carefully deals with regret, depression, and suicide.
#6 Horimiya
Number of Volumes: 16
Number of Chapters: 125
Rating: 90/100
Both Kyouko Hori and Izumi Miyamura lead two different lives, one in school and the other outside of it.
Kyouko Hori is known as a friendly topper in high school. But outside school, she is the caretaker of her house and the one parenting her little brother. From doing groceries to bringing back his brother from school, Hori does it all in absence of her workaholic mother, who works even on her off days.
On the other hand, Izumi Miyamura is so quiet in high school that he often gets mistaken as an Otaku. The glasses he wears add to that image as well.
Though one can recognize Hori outside school, recognizing Izumi is impossible unless you know him personally.
With piercings and tattoos, Izumi is nothing like an otaku. Instead, he comes off as a delinquent, a sweet one. A sudden encounter between these two unaware souls starts a budding romance right off the bat.
Why You Need To Read:
Horimiya is anything but your regular high school romance manga. The characters, the interactions between them, the misunderstandings, the relationships, the heartbreaks, the physical intimacy, and everything in Horimiya is believable.
As if these weren't enough, the humour in Horimiya hits the right spot and makes it an enjoyable read from the beginning to the end. Also, there is more than one relationship in Horimiya, and each of them delivers different perspectives on romance.
#5 Cross Game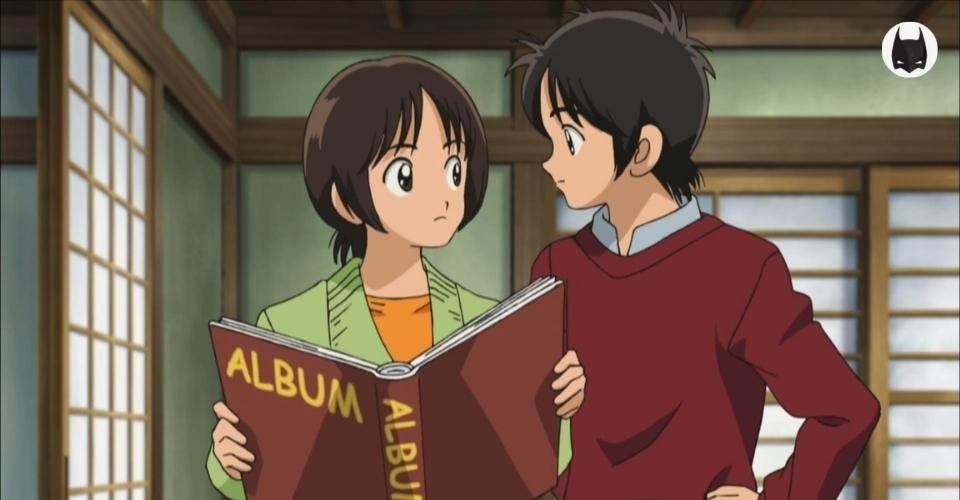 Number of Volumes: 17
Number of Chapters: 170
Rating: 91/100
Kou Kitamura is the son of the family who owns the sporting goods store. He is often seen in their close friend's batting centre, who are regular customers of his family's goods store.
The family owning the batting centre has four daughters. Among them, Kou is close with Wakaba and not so close with Aoba.
Wakaba has already thought of her marriage with Kou after growing up.
Aoba is jealous of Wakaba spending so much time with Kou. While both Kou and Aoba excel in the game of baseball, everything changes when a sudden tragedy strikes.
What is awaiting these three at the end of the story?
Why You Need To Read:
Mitsuru Adachi excels in the sports drama genre, and Cross Game isn't any different. He brings out the best of the romance and sports element of a story while balancing it with necessary drama.
And Mitsuru Adachi likes to convey the character's feelings through their body language, subtle gestures, and behaviour. So, if you want to read a romance manga and also want to enjoy sports, Cross Game is tailor-made for you.
#4 Fruits Basket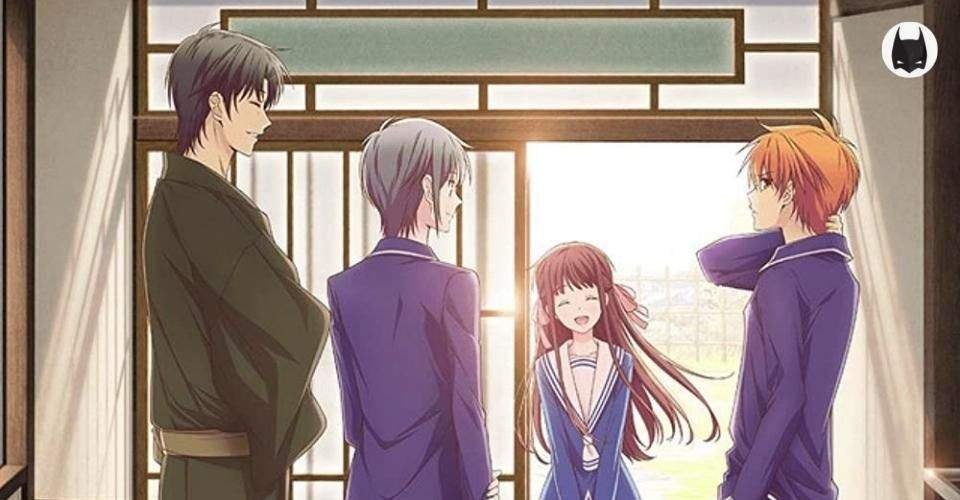 Number of Volumes: 23
Number of Chapters: 136
Rating: 94/100
Tohru Honda is having a rough time. Not only did she lose her mother, but she is also a homeless high school student who lives in a tent.
Not to her knowledge was that the tent was on the Souma family's property. Luckily, the kind Souma family takes her in exchange for doing the house chores. In the Souma house, she encounters Kyou and Yuki, who are always at each other's throats.
However, Tohru discovers a shocking truth about the Souma family. The family members turn into an animal from the Chinese Zodiac when hugged by the opposite gender.
Why You Need To Read:
Fruits Basket is a supernatural romance manga and when a girl lives in the same house with two guys, you know what happens. The mighty geometry of love comes into play.
Be it the growth of each character, heartbreaking moments or sweet ones between two leads, or the mishap due to the Souma family's curse, Fruits Basket is a fulfilling read from the beginning to the end.
15 Best Completed Romance Anime To Watch With Your Loved Ones

You Might Be Interested In
#3 Otoyomegatari (A Bride's Story)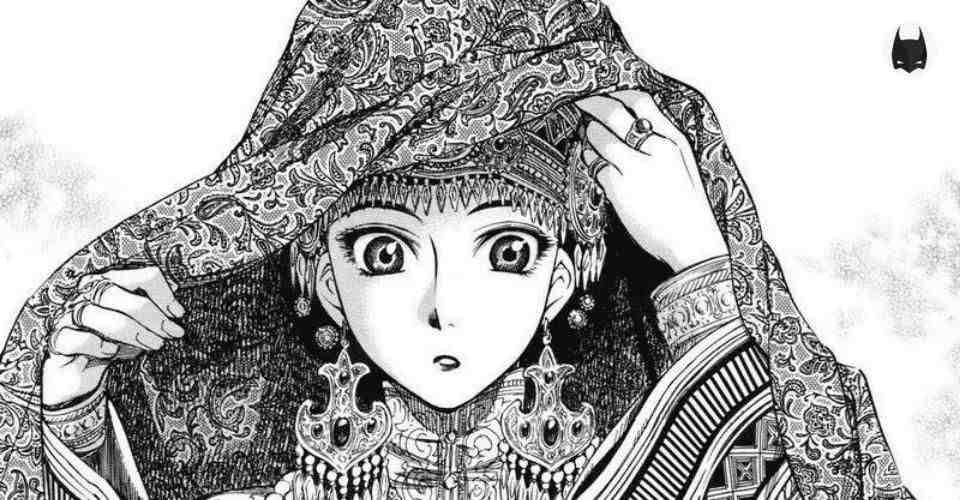 Number of Volumes: 14
Number of Chapters: 102 (ongoing)
Rating: 96/100
Amir Halgal is a 20 years old woman who belongs to a tribe of the town along the silk road. Hunting, horseback riding, and archery are her strong suit. Her marriage gets arranged with Karluk Eihon, a 12 years old boy from the neighbouring town.
The age gap and different cultural values made it awkward for both of them at the beginning. But with the day-to-day interactions, the boundaries between them seem to disappear little by little. Love and respect bloomed with each passing day.
Why You Need To Read:
A Bride Story portrays the life of 19th-century inhabitants of Central Asia, especially the tribes residing along the Silk Road. Not only is this manga historically accurate, but the art and attention to detail make you want to keep reading it forever.
A romance delight one should experience at least once to appreciate the research and hard work of Kaoru Mori, the mangaka of A Bride's Story.
#2 Nana
Number of Volumes: 21
Number of Chapters: 84
Rating: 97/100
Nana Komatsu and Nana Osaki are two girls who share the same name but not the same worldview.
While Komatsu is all about love, Osaki wants nothing but to be Japan's No. 1 Rock N Roll Star.
After failing in the love department, Komatsu has decided to reunite with his current boyfriend in Tokyo.
Meanwhile, Osaki has just separated from her boyfriend to achieve her lifelong dream of becoming a top vocalist. She loves music more than anything. And to do that, both Nana hop on the train on their 20th birthday and meet each other. They soon befriend each other, even going as far as sharing an apartment.
Before they realize it, they find themselves stuck in fate's spiderweb.
Why You Need To Read:
Nana is a romance manga that displays the unpredictability of life. It is emotional, gripping, and does not pretend to be someone else. It shows the reality of modern-day relationships, the ugly and the beautiful side. Music and Fashion go hand in hand in this manga.
And like this, I can keep going on about Nana. Sadly, the manga is still on a hiatus for nearly a decade due to the author's health condition.
#1 Shigatsu wa Kimi no Uso (Your Lie in April)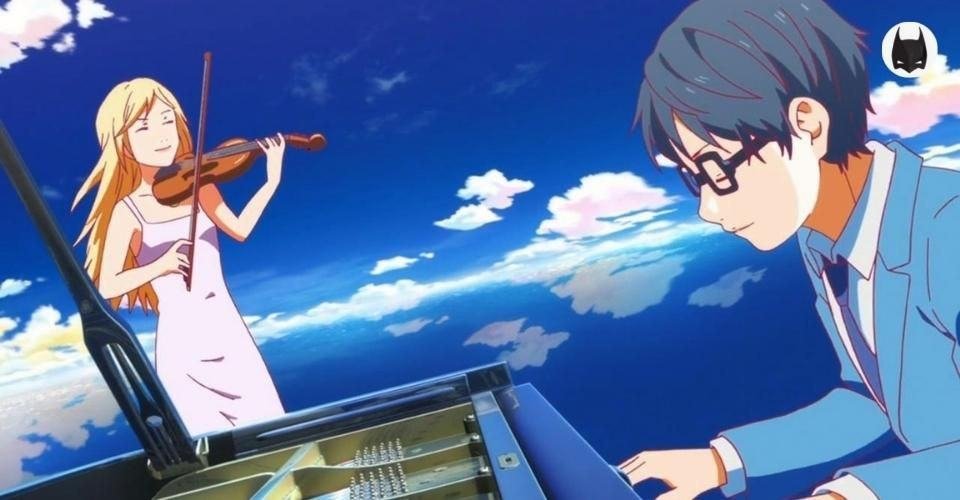 Number of Volumes: 11
Number of Chapters: 44
Rating: 100/100
Human Metronome. The young Kousei Arima was known as that in the music world. Thanks to his strict and meticulous training by her mother from a very young age. Not only did he earn admiration from every age group, but he also dominated the piano competitions for years.
Until his mother passed away, and he fell into a slump where he was unable to hear the piano while playing. Two years later, Kousei comes across Kaori Miyazono, a violinist who played by heart and not by the rules. Kousei Arima was a stranger to this type of music.
Kaori barged into Kousei's life to bring back the long-lost prodigy to the world of music. But will she succeed, or will it push Kousei deeper into the swamp?
Why You Need To Read:
When it comes to romance Your Lie in April takes a different route and defines romance in a comforting tone. Rather than being a shackled & stereotyped romance, Your Lie in April shows how love transcends all.
In the end, I will leave you with one question, what is the lie mentioned in the title?
Here are some of the manga you can read besides the 20 mentioned above on the list of romance manga.
Honourable Mentions
● Sakamichi no Apollon (Kids on the Slope)
● Watashitachi no Shiawase na Jikan (Our Happy Time)
● Kamisama Hajimemashita (Kamisama Kiss)
● Paradise Kiss
And with that, I conclude the list of 20 Best Romance Manga. I know that other romance manga could've easily made the list. But as you might already know most of them, I tried to add names that are not enough talked about with some critically acclaimed ones.
If you have any recommendations that you want to see on the list or any suggestions regarding the listicle, feel free to reach out to us on our Instagram handle.