Think about it, if it were not for manga, anime, Marvel or DC, or the entertainment industry in general, we would not have had this website or many others like this. The entertainment industry has played a vital role in our lives and will continue for years.
American animation and Japanese anime have influenced each other to a great degree, and this is what makes the competition between them more fierce and exhilarating. 
From old companies like Disney and Ghibli to new entrants like Netflix are continuously bettering themselves to keep up with the audience.
Before we get down to the topic, a little disclaimer: this is not a ranked article. That said, the numbers on the subheadings are not ranks.
So, let us get right down to how American Anime and Japanese Anime differ.
[toc]
#8 Story Comparisons
American cartoons or animations target either kids or rarely mature audiences. The targeting of kids and toddler makes studios revolve more around humor. However, this is not the case every time studios focus more on story-oriented movies, which are informative, emotional, and more movie-like than cartoons.
The cult-hit cartoons like Simpsons and The Family Guy are made in the format of a Sitcom, which targets not only teenagers, but they are a massive hit among young adults too. All these cartoons are basically sitcoms. That is, they do not have one single plotline along which the story runs. Each episode has a standalone plot, with very little permanent in nature.
This is one aspect where Japanese anime differs drastically from its American counterpart, they follow a storyline that builds up each episode, and the story unravels as each episode pass.
Anime episodes have a certain level of complexity, emotions, and morals; that makes these series more teenage and adult orientated. Anime usually requires a longer attention span than cartoons. 
For instance, Attack On Titan, like many other shows and anime, has its flaws. But it aces in something that many shows fail to do. With each episode, the main plot unravels bit by bit, either about Eren Yeager's development or the Titans or their origins. Such stories keep the viewers hooked and engaged, thus making the entire series exhilarating.
#7 Difference In Animation Quality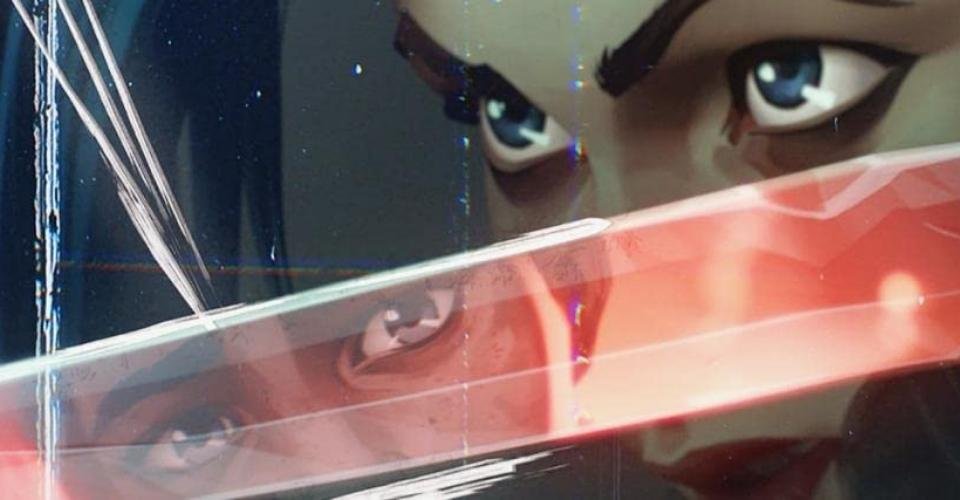 American animation and anime are distinctive in their own way. The debate around this will continue to be subjective. Some argue that American animation is redundant or that Japanese anime over-sexualizes its female characters. Both have their respective positives and negative flaws.
American animation has bigger wallets, which enables them to have further reach. They have been breaking out of its "Only for Kids" market and are catering more to mature audiences, with darker and bold themes and more versatility. Their budgets help them not to compromise on the animation aspect of series or movies. But that's not the case with anime; apart from Shounen or big-shot studios, they lack animation due to low budgets.
However, Japanese studios produce content and episodes much quicker than their American counterpart, which can also result in not-so-detailed work sometimes by the Japanese studios.  
Secondly, depending on one's mood, one may like Attack on Titan, Konoasuba, One Piece, Gravity Falls, DuckTales, and BoJack Horseman, at various times of the day. As a result, it is highly challenging to decide which is superior without a predetermined set of criteria.
For instance, anime viewership may be hard to calculate due to the rampant rise in piracy and limited broadcasting. What do you think is more important, the story or the animation? Japanese animation has many more story genres and subgenres, but American animation techniques are much more varied and cutting-edge.
Finally, anime is rapidly growing nonetheless. In terms of overall popularity and box office, Japanese animation is still falling behind American animation. So, in terms of commercial point-of-view, American animation has the upper hand.
#6 Not Your Average Joe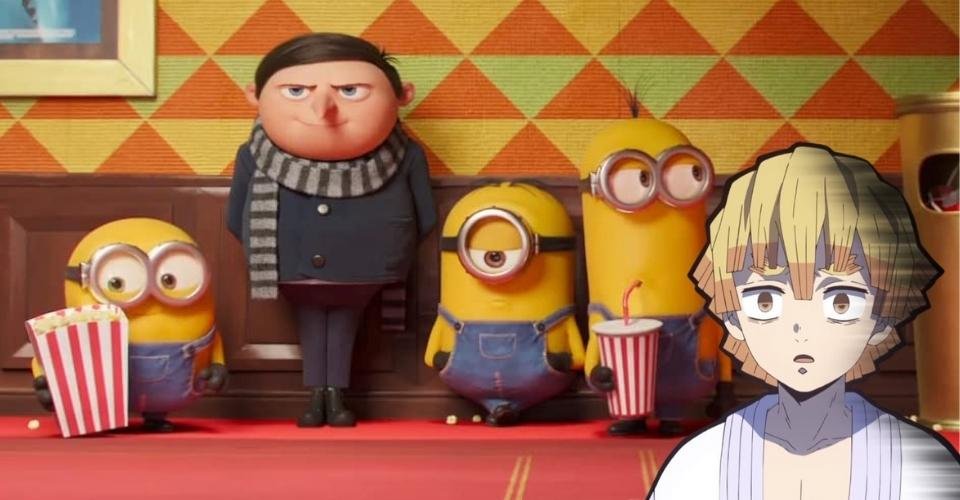 Anime is now a mainstream entertainment media, giving tough competition to American animations.
Demon Slayer: Kimetsu no Yaiba – The Movie: Mugen Train, released in 2020, was the highest-grossed movie of that year, surpassing even Christopher Nolan's Tenet.
Jujutsu Kaisen 0, released this year, grossed over $30 million. Animation movies from Disney, like Minions: The Rise of Gru, grossed way more than these movies, but anime studios are slowly getting closer to Hollowood giants.
American Animations leans more toward adult cartoons, humor, and a tinge of brashness. The examples of BoJack Horseman, Rick & Morty, South Park, and many others ascertain the factors above. There is a restriction placed on the American viewers due lack of genres and stories.
But is anime bigger than Hollywood and American animations? Revenues and viewerships are the end result of the popularity of a given series or a brand. Big successful mainstream films will always turn a profit, regardless of how excellent or horrible they may be. Mainly because the studio has established itself as a brand in the eyes of the viewers. A perfect example is Disney.
However, this is not the case with anime or their studios. They do not establish themselves as brands. So, anime may not be up there with Disney or the big animation studios of America, but it is no less popular.
The restriction in terms of variety laid on people is broken in the case of Japanese anime, and this factor contributes significantly to its rising popularity in America. Due to the diversity, there is anime for every mood and person. You get to pick your poison, from sci-fi to gore, horror to fanservice to fantasy. This list does not just end for the range of genres.
#5 Manga Domination
Manga and comics and their stiff competition with each other is an exciting topic to discuss. Manga is beating the Americans in their own game and on their own turf. So, let's dig deep and see how the Japanese are taking on the American comics.
Manga is a point around which anime revolves, as we might not have had anime if it was not for the manga. Marvel and DC are the same, more or less. Without their comics, we would not have had Marvel/DC movies, animation, and cartoons.
The comic industry is a Duopoly dominated by the Marvel & DC comics, with their focus mainly on superhero stories. Due to this, the variety of genres becomes restricted. On the other hand, Japnese has multiple studios working on manga, making the industry competitive, with artists always on their toes to churn out the best manga. 
Let us now compare the artwork of the two countries. On the one hand, we have comics that are colored and complicated in illustrations, and on the other hand, we have manga with simple style comics, with black and white strokes.
However, the Japanese shy away from sexualizing characters or putting a female in a dominating role over their male counterpart. Manga plots are raw and tend to stay away from politics, unlike their counterparts. 
In the end, extensive involvement in mixing politics with entertainment and the lack of originality in their content. All these aspects are letting the Manga industry dominate the American comic industry.
#4 The Big Guns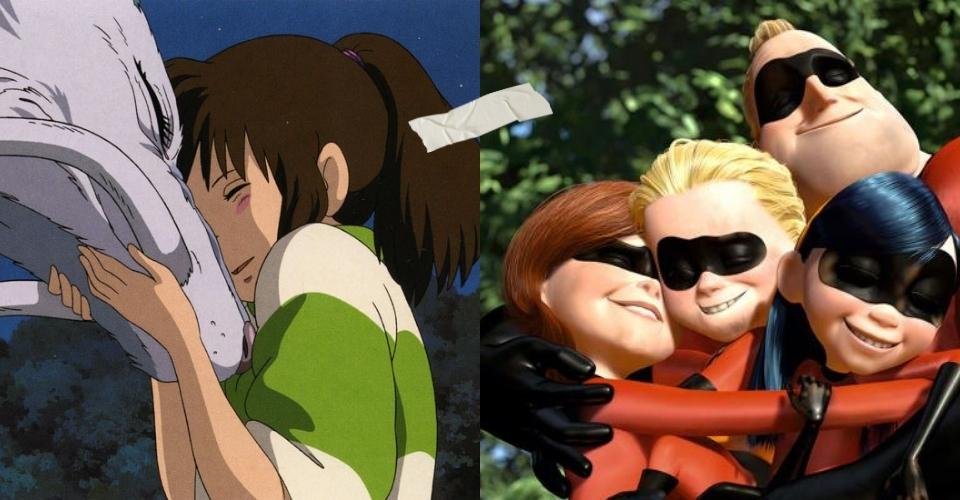 Disney is synonymous with animation in our world; one man's vision has turned Disney into a household name. Over the years, stellar storytelling ability, brand reputation, and emotional resonance with the audience have made it possible for the studio to make high-grossing films.
Did you know? Out of the top five highest-grossing anime films in the world, four of those films are from Disney Studios.
Ghibli has been giving Disney a run for its money. Their magically immersive movies had a captivating hold over all of their viewers. It is a daunting task for animators to strike a balance between reality and fantasy, yet Ghibli endeavored on this path and strived to create magically immersive movies. Spirited Away is a well-known movie from Ghibli, so much so that it even went on to win an Oscar.
"Anime may depict fictional worlds, but I nonetheless believe that at its core it must have certain realism. Even if the world depicted is a lie, the trick is to make it seem as real as possible. Stated another way, the animator must fabricate a lie that seems so real, viewers will think the world depicted might possibly exist" - Hayao Miyazaki.
Ghibli has always held a special place in my heart; their mesmerizing storyline, unique plots, background score and music, and animation leave an irreversible mark on your heart, making them a timeless work of art. I think this is the case for many reading this too.
Unlike many Disney movies, any age group can watch the films of Ghibli. For me there is a clear winner, what do you think? Who among Disney and Ghibli do you prefer more?
#3 David & Goliath
For any industry to survive in the market, they have to rake in revenues, and for animation studios, the revenue generation takes place through manga sales. The rapid growth in anime titles is putting it on the world stage, with more and more people gaining more interest in anime. The anime market size is at a whopping $26 billion in 2022 and will continue to grow exponentially over the years.
The sheer number of episodes in Japanese anime frequently outnumbers that of Western animation. There is more to watch because there are often hundreds of episodes, allowing a tale to develop over multiple story arcs. In the age of binge-watching and streaming, this is a clear advantage.
Japanese anime can be produced more quickly and cheaply for studios thanks to its constrained animation technique, which gives them the ability to make episodes at a dizzying rate, giving Japanese a solid upper hand over American animation.  
#2 Unique Art Styles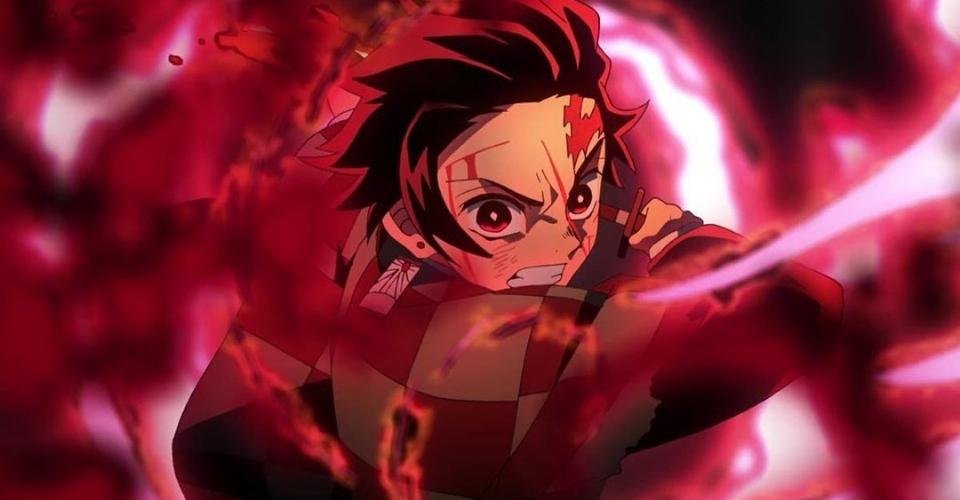 It comes down to personal preference because each style has advantages and disadvantages. The list below discusses the advantages and disadvantages of each. The subsequent factors tend to skew someone's preferences in favor of one side or the other.
The design of the human figures in Japanese animations stands out as the most striking visual distinction between them and American animations. Japanese animation is known for its distinctive art style, from its detailed body styles to its notable mouth, to its eyes.
Greater detail is shown for other aspects, including eyelashes, hair, and clothing. Usually, color is more varied and shaded, with emphasis on non-outlined highlights and shadows that offer additional depth.
American animation, in contrast, tends to either showcase overly exaggerated, humorously cartoonish figures with rounded, highly exaggerated features or efforts at realism in the style of comic books.
However, this is changing. In terms of animation detailing, Americans have a slight edge over animation studios worldwide. Animation styles in anime artistically come from the same roots, be it One Piece or Demon Slayer; the artwork results in a universal look throughout the various anime shows, such that you can distinguish anime from just a glance.
#1 The Fan Favourites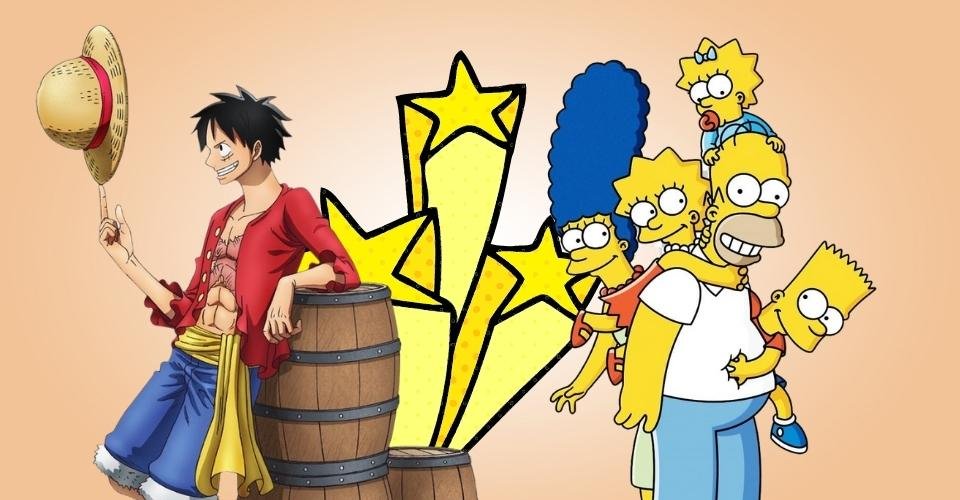 One Piece and Simpsons are probably the longest-running shows in the entertainment industry. Also, both shows are loved and watched by many and are critically acclaimed shows worldwide.
Did you know? Simpson's production is outsourced to many foreign countries and South Korea. Why the company chose to outsource its animation can be left to speculation. It can be due to a heavy workload or merely to cut costs. In the case of One Piece, their production and animation are done by their in-house studio. Due to this, animation studios have a complete sense of ownership over the content.
The main distinction between the two series is that Eiichiro Oda, the creator of One Piece, is solely responsible for almost everything from the story to the characters. Whatever Oda writes, anime follows, which is not the case with Simpsons. A group of creative minds come together and work on the scripts of each episode.
Another significant difference is that One Piece maintains a consistent story framework that advances the plot with each episode, unlike The Simpsons episodes, which follow a standalone story concept.
As we said in the beginning and throughout the article, both Japanese anime and American have pros and cons. The conclusion comes down to everyone's personal choice and is subjective. What do you think? Has Japanese anime surpassed its American counterpart?
FAQs
Why Is Japanese Anime Better Than American Cartoons?
American cartoons are usually comical, aimed at kids, or superhero-driven. Japanese anime covers a broader range of themes and genres. Their characters are realistic and have a personality that is very relatable to the viewers.
Which Is More Realistic American Cartoon or Japanese Anime?
Japanese anime is much more realistic in nature due to the accurate detailing of the character, which gives them a life-like personality.
Do Japanese Watch American Anime?
To an extent, yes, the Japanese watch American animation. In fact, Disney is a big thing in Japan. People love Disney and everything it has to offer, including Disneyland.
Which Country Has the Best Animation?
Japan has better animation due to more artistic content, usually for all age groups. And their realistic characters are easy to connect with.
Is Anime Better Than Hollywood?
Anime has a more immersive and enticing storyline. However, in terms of revenue, Hollywood still sits at the top.
That's all for today folks! We believe you found the answer you are looking for. So, Which animation style do you like the most? Is it American anime or Japanese anime?
Let us know it all on our Instagram handle here, and visit averagebeing.com for more awesome anime content.