Emilia Clarke's Secret Invasion Character was accidentally revealed by a GIF from an official Secret Invasion Account on Tenor.
Marvel's upcoming Disneyplus series, Secret Invasion, is a highly anticipated show which everyone is looking forward to. Like its name, most things are kept secret about the show and the characters. Marvel is very cautious about this, and it is going to reveal many exciting things about every character's origin.
The show's casts include the famous Game of Thrones star Emilia Clarke, aka Mother of Dragons. The official trailer has been on all of Marvel's Youtube channels for more than one month. But people need to find out whose role Emilia Clarke will portray.
However, an official Marvel account may have mistakenly let it slip early. According to the official Secret Invasion account on Tenor, Clarke will play Abigail Brand from Comics.
The website has posted several GIFs from Secret Invasion. One of those GIFs has the title 'It's the Beginning Abigail Brand.'
On the site, the part of the URL shows "its-the-beginning-abigail-brand-emilia-clark-it-begins-marvel-studios-gif-26966632".
Several rumors and fans' guessing suggested that 'Khalessi' will play a Skrull spy G'iah. Recent reports even indicated that she would play Skrull Queen Veranke, which would play an anti-hero role in the plot.
But Marvel will never waste an actress of such caliber for just one series. Her role as Abigail Brand suggests she will probably feature in many upcoming projects of the MCU.
Who Is Abigail Brand In Marvel Comics?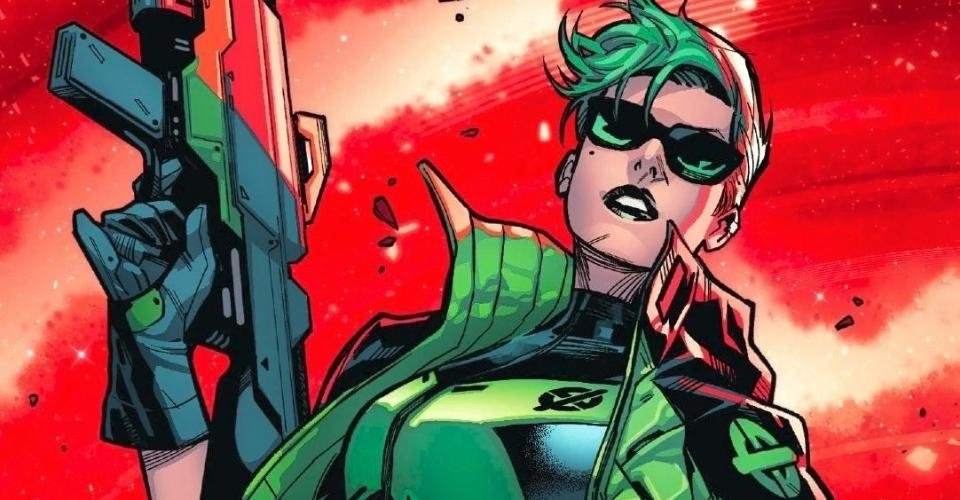 The Disney Plus Secret Invasion will adapt the comic book series of the same name. In the comics, Skrulls have invaded the earth in disguise, and they will begin to replace all the existing superheroes with their shape-shifting abilities. There is a lot of betrayal among both heroes and villains. Marvel even used "Who do you trust?" as their promotional tagline for this particular event.
In the comics, Abigail Brand is a major character and plays a vital role in the Secret Invasion storyline. Brand was the first one who witnessed the Skrull's secret invasion. She was even the first S.W.O.R.D. agent to report this to Earth to make them aware.
Much of her origin is not revealed in the comics. The only known thing about her identity is that she is a commanding officer of both S.H.I.E.L.D. and S.W.O.R.D. She has dedicated herself to defending Earth from extraterrestrial threats. For her profession, Abigail Brand is fluent in many alien languages, including several Skrull and Kree languages. Abigail later became the director of S.W.O.R.D.
What To Expect From Secret Invasion Series?
Officially Marvel has disclosed about the Secret Invasion plot: "The crossover event series showcases a faction of shape-shifting Skrulls who have been infiltrating Earth for years." We have seen many familiar and unfamiliar characters in the official trailer.
Samuel L. Jackson, Ben Mendelson, Cobie Smulders, Martin Freeman, and Don Cheadle as Nick Fury, Talos, Maria Hill, Everett K. Ross, and Rhodey, respectively.
Whereas Kingsley Ben-Adir will play Gravik, a rogue leader of the rebel group of Skrulls. Olivia Coleman's role has been revealed yet. But Emilia Clarke's leaked role will be a relief to her fans as most of them did not want to see her playing a negative role.
The series will focus on the same aspects as the comic, but there will not be many Marvel superheroes in the plot. It will be more of Political drama with a lot of power struggles, as Skrulls will try to take over the other higher Government officials to rule or disrupt the country.
According to the official details, Marvel's Secret Invasion will release in Spring 2023, and more updates and leaks will begin to emerge as the release date gets much nearer.
Link: Tenor