Love Everlasting is a wonderful medley of romance, trauma, and tragedy. Its ending reminds us how 'happily ever after' is rarely the reality. It doesn't have a very popular ending but is open to originality.
Featuring Lucky Blue Smith, Love Everlasting was the acting debut of the famous model. It was even shot in Utah, which is Lucky's hometown. The local scenic beauty makes the film stand out from others of its genre.
The 1 hour 33 minutes long movie puts worth its best leg forward but is an underrated gem since it came out at the same time as Fifty Shades Darker. Obviously, the film got overshadowed, and very few discovered its brilliance. Love Everlasting is unrated, but the director predicts it would have received a PG or PG 13 rating.
So what makes Love Everlasting so different? Is it the wonderful acting?
The beautiful shots or the heart-rending conclusion to a bitter-sweet tale? Let's find out more about Love Everlasting as I take you through the movie.
What Happens in the Movie Love Everlasting?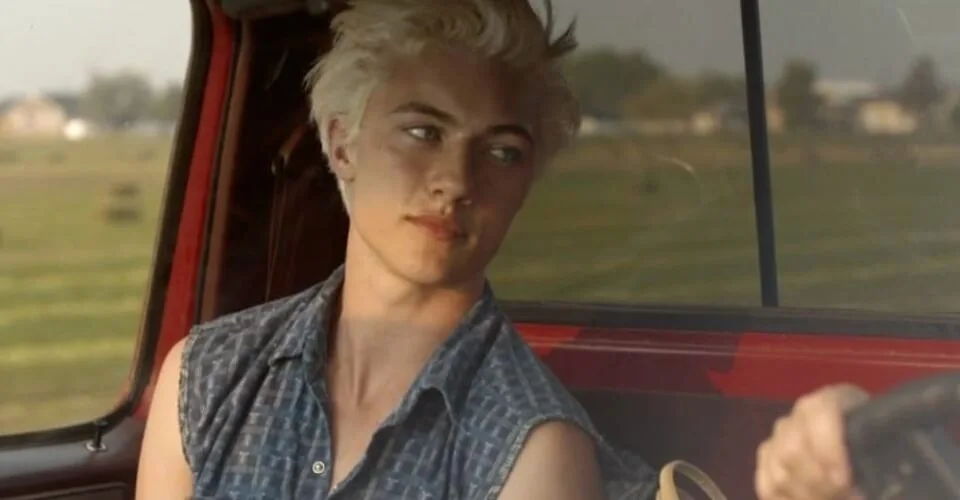 Love Everlasting (2016) introduces Bridger Jenkins, a high schooler, and his mother, Helen. They both run away from Bridger's abusive father and end up in a small Utah town with much less money. Their aim was to reach the ocean.
Will Simms, a local mechanic, shelters them. Eventually, Bridger starts connecting with Clover, Will's daughter. Bridger has a scar on his chest due to a heart transplant, and he connects with her because of a scar she has too. They grow closer to each other, and the audience sees hope for the couple.
Their peace is ruined by Bo, Bridger's high school bully. Bridger is haunted by his own past and struggles with alcoholism. Even Clover has never recovered from her own trauma. The duo barely connects when Bo beats Bridger until he is heavily injured.
Bridger goes into a coma as his body starts rejecting his heart. After he does wake up, he proposes to Clover, and they get married. They decide to watch the ocean together to grant Bridger's final wish.
The following day, Bridger can no longer be found, and Clover searches for him. It turns out that he had passed away. Clover ends up having a daughter and lives with Will and Helen.
Love Everlasting Ending Explained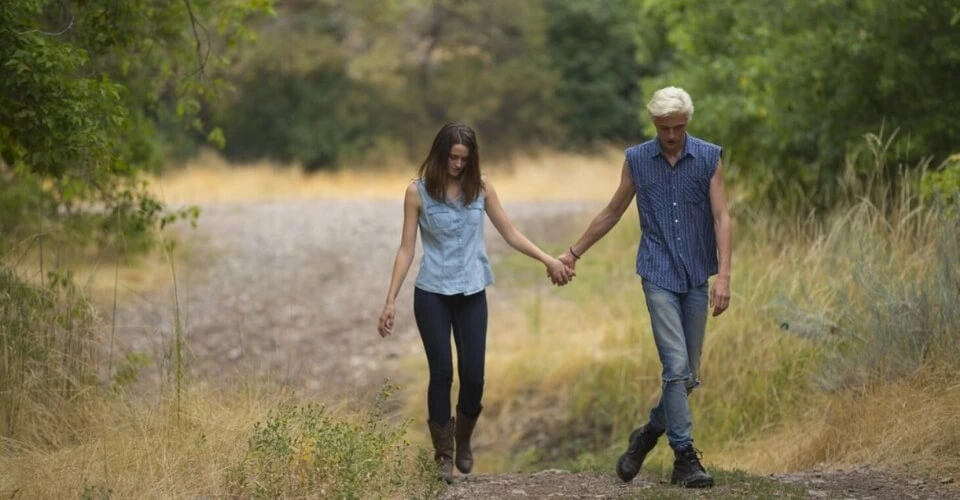 The ending of Love Everlasting has the power to leave anyone depressed. After a passionate wedding night, Bridger sees the ocean, leaving Clover in the van. He digs his feet deep into the beach and watches as the sand slips through his hands.
Maybe he could feel his life slip away just like the sand did. The movie's ending connects to the beginning when Bridger and his mother had left to visit the ocean as an excuse to run away.
When Clover wakes up and finds Bridger, he does not respond and looks lifeless. Will tries to save him, but it doesn't look like it works. The shot then pans off to show the ocean, as if Bridger is now in a faraway place.
It is confirmed that Bridger didn't survive when the next scene shows Clover and her daughter, but not him. It seems to be Bridger's daughter, and they live with Will and Helen. It looks like a new generation was born into a family with trauma that ran deep in their veins. A happy kid who will break the chain of tragedy.
Is Lover Everlasting Based on a True Story?
Rob Diamond, the writer, and director of Love Everlasting, explained that two separate real-life stories inspire the movie. The first story was about one of his former students who received a heart transplant at a young age. The second person was a woman in his church who had received a shotgun wound, resulting in a scar.
Diamond wanted to marry the two stories together and give them an inspirational conclusion. While Diamond was working on his story of Everlasting Love, he encountered Lucky Blue Smith and knew right away that he was made for the role.
Did Love Everlasting Have a Happy Ending? Did Someone Die?
The answer can be both yes and no, but judging from the protagonist's death, most viewers are bound to find it a tragedy. However, the last scene shows Bridger's daughter, who is going through her teen years with a happy family.
It can be interpreted as breaking away from generational trauma. Yet, Bridger's death gives the film a somber tone.
Love Everlasting offers a refreshing look at the sad reality of life. People rarely get what they want and almost never end up happy.
I believe Bridger was able to find peace at the beach before he passed away. Otherwise, it would be too cruel of an ending for the screaming little boy in him.
Love Everlasting is currently streaming on Amazon Prime Video.