Jujutsu Kaisen has transformed into a global phenomenon ever since its anime was released a few years ago. Gege Akutami senpai has been working tirelessly to release the manga periodically. The story focuses on the battles between expert sorcerers, some of whom are benevolent while others have darker intentions.
So far, Jujutsu Kaisen has been compiled into 20 tankobon volumes. More than 70 million copies (digital and otherwise) have entered circulation since the beginning of the series.
Spoiler Alert: JJK Chapter 200
Megumi notices that Yuji is acting weird, while the latter uses strange gestures to try and convey that Sukuna is "The Fallen." He even tries to imitate Sukuna, resulting in Megumi ending up with a confused expression on his face.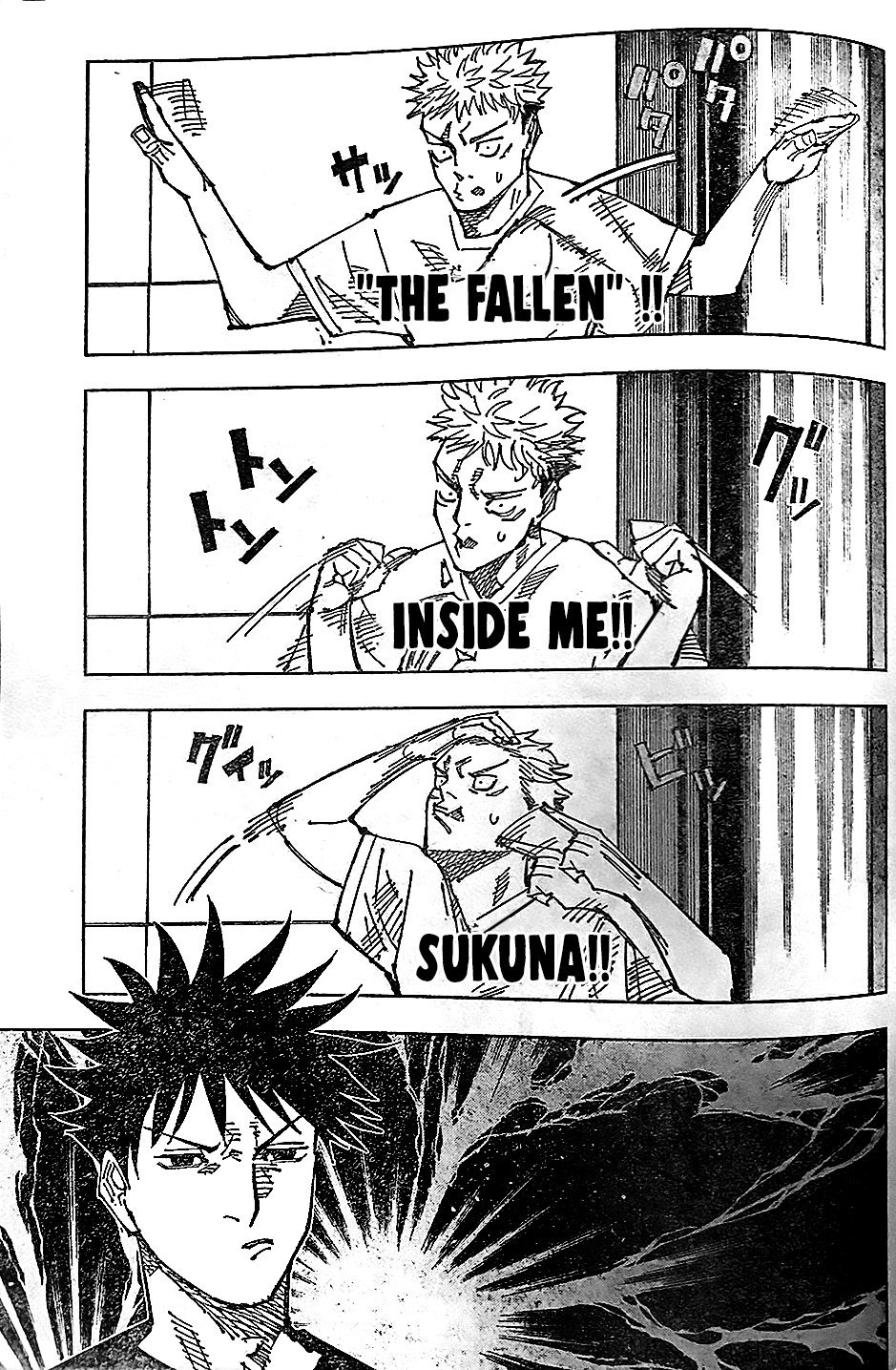 This scene is akin to Toji Fushiguro's confrontation with Satoru Gojo many years ago after he blindsided the expert Jujutsu sorcerer. One can record the similarities between Faher and Son in this issue.
Megumi later understands that they need to take Yuji out of the equation if they are to have any hope of freeing Gojo. However, he is reluctant to sacrifice his close friend. Yuji has developed a firm resolve; he realizes that his life isn't significant compared to Gojo's and tries to tell Megumi that his existence is nothing when held against Satoru's imprisonment.
JJK Chapter 199 Reveals A Conundrum That Twist Readers' Minds

Fans Also Read
The readers also catch a glimpse of Uraume, a curse-user who is allied with Kenjaku and Sukuna. Uraume is over 1000 years old and has only a few appearances in the anime by MAPPA. You can take a look at her posing alongside Pseudo-Geto.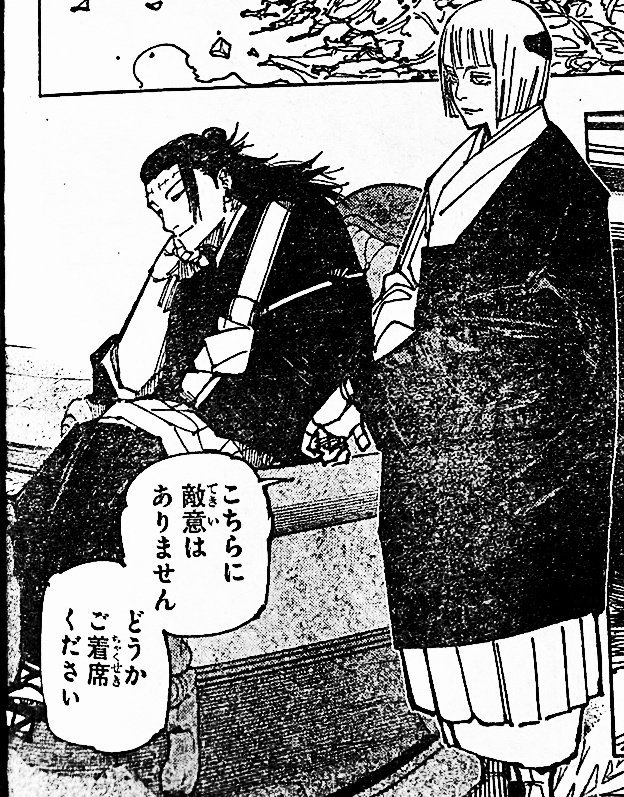 The issue then goes back to February of 2018. Kenjaku explains how curses work to the US President and his trusted companions in America. The most powerful leader of the free world then inspects the curses using special glasses, much like the pair Maki is seen within Jujutsu Kaisen 0 and the anime.
Kenjaku showcases a projection that depicts Jujutsu sorcerers of varying degrees. The secretary is blown away by the scale of the projection and remarks that it is reminiscent of a movie. The president seems saddened that they couldn't check out the whole projection in IMAX (maybe sarcasm).
A scientist tries to enunciate for the President how Cursed Energy can be used as a powerful energy resource. The POTUS soon comprehends that Kenjaku hopes to kidnap Japanese people to experiment upon them to conduct proper research.
​JJK 198: Maki Zenin Unlocks Her Full Potential & It's Terrifying

Fans Also Read
The scientist talks about Satoru Gojo's immense power, which can be used to supply electricity to an entire nation if harnessed. Kenjaku states that because the non-specialists cannot see Curses, special equipment, i.e., puppets, was used to record the footage being shown to the President.
Kokichi Muta is the most renowned Puppet Manipulator we have seen in the series. Mechamaru's current status is unknown, as most readers believe that he died during the Shibuya Incident Arc.
Angel notes that a large number of players have entered the Culling Game since its inception. Kogane demonstrates how 800 new players have joined in, making the upcoming fight harder for the main crew.
What do you think about the latest chapter? Do the raw scans look impressive to you? Hit us with your views in the comment section, and subscribe for quick updates on the anime world!
Source: Twitter