We do not know if Bruce Banner is a cognac connoisseur. We do know his alter-ego has a penchant for cognac. This is The Incredible Hulk drink. You can probably figure it out by just looking at it. It is bright green like the Hulk, and packs a punch!
Before making the delicious drink let's learn a bit of its history. In the early 2000s, Justin's, a restaurant owned and operated by Sean Combs invented the Incredible Hulk drink. Hpnotiq, a relatively new liqueur at the time, was very popular among males.
Victor Alvarez, a bartender, had the brilliant idea to combine Hpnotiq with Hennessy. The result was a powerful green beverage that everyone loved. Justin's New York location has since closed but the Incredible Hulk remains a great drink.
An Incredible Hulk is also known as Green-Eyed Monster or Shrock. It's a visually stunning cocktail that features a green color. The drink is made by mixing Hpnotiq and Hennessy cognac alongside served with ice but more onto it later down the article.
It was named after the Hulk, a green superhero comic book character, because of its color.
This cocktail is made with Hpnotiq spirit, which combines fruit juices and vodka with cognac. The cocktail gets its punch by adding more Hennessy.
Hpnotiq, which is sweet, fruity, and blue, attracted more women than men to drink it. One of New York City's best bartenders mixed Hpnotiq and Hennessy cognac to create a green-colored drink that was less fruity but more assertive.
The drink was a hit with male drinkers who stopped drinking whiskey, vodka, and cognac immediately and switched to Incredible Hulk. The new drink appealed enough to them to continue drinking it.
Although the Incredible Hulk drink pictures you see online show a brightly-colored green drink, it is not what you get if you mix equal amounts of Hpnotiq with Hennessy as the traditional recipe for this drink explains. Not even close!
You can always make it a little greener by adding a few drops of green food coloring.
Incredible Hulk Drink Recipe
2 oz Hpnotiq fruit liqueur
2 oz Hennessy cognac
Lime slice
Or
1 1/2 Ounces Cognac
3 Ounces Hpnotiq
3 Dashes Bitters
Continue reading if you want to know what they are before you drink them.
Ingredients Explained
Hpnotiq Liquor – A blue-colored fruit liquor that is sweetened with fruit to balance the taste of cognac.
Cognac – A brandy made from white wine.
Midori Liqueur – Low alcohol melon-flavored liqueur.
Vodka – A clear, distilled beverage that contains up to 40% alcohol (80 proof).
Tequila – An alcoholic beverage that is made from agave plants and is very popular in Mexico.
Lemon Soda – Lime soda is a carbonated soft beverage with lime and lemon flavors.
Tools to help
Cocktail shaker – This bar item is useful for mixing ingredients in cocktails.
Highball glass – A tall, skinny glass used to serve cocktails.
Jigger – Basic bar accessory that measures shot and cocktail ingredients. It can hold between 0.5 and 2 oz.
The Making of Process
Prep time: 2 minutes
To make a cocktail shaker, add Cognac, Hpnotiq, Lime or Bitters depending on your availability
Ice
Mix and strain into a small rocks glass filled with ice.
Garnish the dish with a lime wedge.
How to make the Incredible Hulk Drink (The Right Way)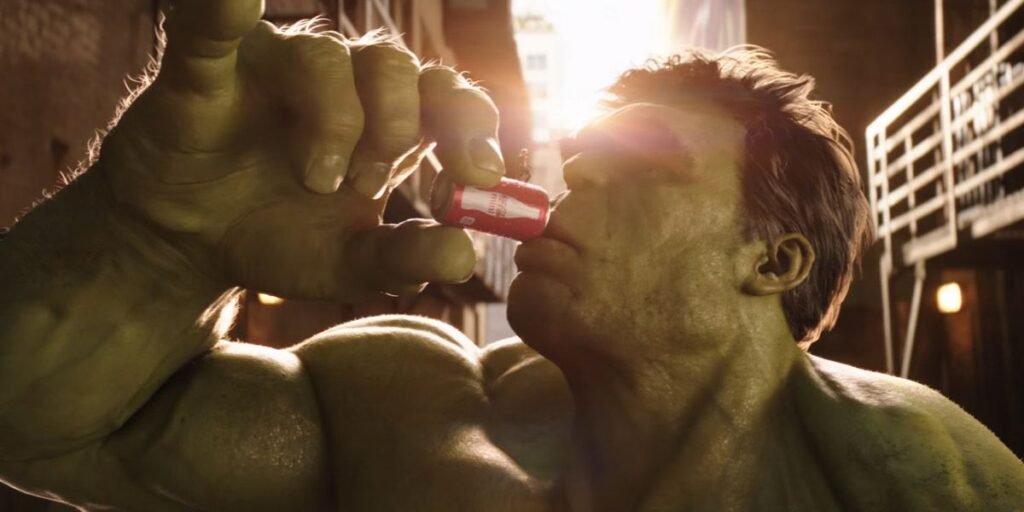 This eye-catching drink, despite its intimidating name, is simple to make using only three ingredients.
This is where the trickiness lies. Don't be stressed. We'll help you get the best Hulk shot.
Hennessy cognac is the main ingredient. Hpnotiq fruit liquor is the second. This drink has a standard ratio of 1:1. If you prefer the brighter green color you see on the internet, you can increase the ratio to 1:2 or higher by switching from Hennessy and Hpnotiq. Both are delicious and will appeal to different palates.
RELATED: She-Hulk's Jameela Jamil On How Much Filming Is Left
You should be careful, though, because too much Hpnotiq could make the cocktail too sweet or fruity.
This tasty drink will bring life to your party and make it memorable.
The Incredible Hulk Drink Review
Hpnotiq is a sweet liqueur made with tropical fruits like passion fruit, mango, and lemon. It perfectly matches its soft blue color. Hennessy cognac, on the other hand, has a strong and bold smell with hints of nutty or woody flavors.
An Incredible Hulk drink is fruity, sweet, and slightly tart. However, it still packs a punch and smoky flavors that can make you a little tipsy if you don't take it in moderation.
The Incredible Hulk drink is a great choice for a fun party. It's easy to make and share with friends. You can also use it to host an Avengers party.
These purple cocktails are a great choice for your next party if you don't like green. These delicious concoctions can also be made at home if you're more comfortable being alone.
Here's a look into the nutritional value of the Incredible Hulk beverage
Calories: 309kcal
Carbohydrates: 1g
Sodium: 1mg
Sugar: 1g
FAQs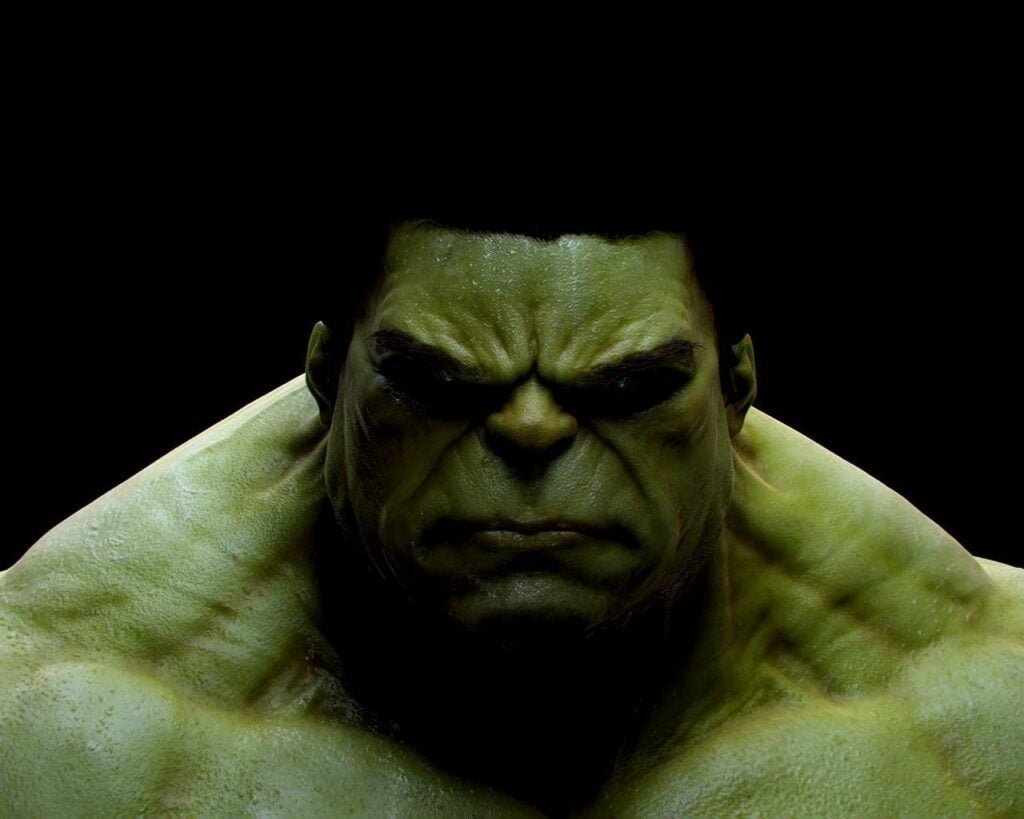 Is the Incredible Hulk drink strong?
This drink packs a punch. This drink is named after the Hulk. The drink contains one glass of cognac and two glasses of Hynotiq. If you drink the entire glass, it will come to approximately 2 standard drinks. They can sneak up on your life!
Can I mix Hpnotiq with other things?
Hpnotiq is a light and fruity spirit that pairs well with nearly any other distilled spirit. You can mix it with champagne, vodka, tequila, and coconut rum. It's great with lemonade, lime soda, pineapple juice, or orange juice for non-alcoholic drinks.
What amount of alcohol does The Incredible Hulk drink have?
There is definitely so alcohol content in the Incredible Hulk drink but if you would like to know how much then here's the estimate.
A total of around 28.5% of alcohol is present in the supercharged drink.
Can I substitute Hennessey?
Although Hennessey was used in the original recipe, it is possible to substitute with a more affordable premium cognac.
To make your Incredible Hulk shots, you can use any of these cognac brands to pair with the Hpnotiq. Even better, you can use lager to make the UK version. Although it won't be as powerful as the original, it is much easier to prepare and serve.
Here are a few examples to get an idea of what to substitute it with :
De Luze XO Cognac
Martell XO Extra Old
Camus XO Borderies Cognac
de Fussigny XO Fine Champagne
Remy Martin XO Premier Cru Cognac
Courvoisier XO Imperial Cognac
Achieving The Incredible Hulk Drink's Colour
You will find bright green mixes on Instagram and other bloggers' sites. They claim they are the Incredible Hulk mixed drinks. You won't get a bright green concoction if you mix equal amounts of Hpnotiq with Hennessey.
This mixture looked almost like green tea when we first tried it. It was greenish-brown. It was mixed in a variety of ways, including shaking, stirring, and blending. It turned out to be a brownish-green substance that my friends called "swamp water".
The bartender tried to make it look layered but when the Incredible Hulk drink ingredients began to mix, the brown-green color started to appear. We realized later that the bartenders had added green food coloring to the drink in order to make it appear bright green.
We were able to achieve a more green-than-brown appearance by changing the ratio. I used 3 ounces Hpnotiq to mix with just one ounce of cognac. However, the more attractive color came at a cost: it diluted alcohol and made it fruitier. This drink is not recommended for men.
What are Bitters in Incredible Hulk drink?
Bitters are a bitter mixture of alcohol and herbs. In order to balance the taste of the drink, bitters are often combined with sweeter alcohols. The bitters are used in this instance to counteract the sweetness from the Hpnotiq. Bitters contain alcohol and are approximately 44 percent ABV.
Coganac Options for the Incredible Hulk Drink
You should use Hennessey Cognac as this drink only contains a handful of ingredients. This makes the cognac shine.
Final Thoughts on Incredible Hulk Drink
A drink called the "Hulk Drink" must-have weight behind it. It should be something that the green man would enjoy. This Incredible Hulk Drink is proof of that.
This drink is made with high-quality cognac such as Hennessey, Hpnotiq, and bitters. It commands attention. For a drink that tastes as good and looks great, serve it over ice. Garnish with sliced lemon.
To make it easier to serve, you can also premix the alcoholic beverages. It is possible to put the drink in a glass and let your guests take it home. You can leave a bucket of ice for your guests to refill their Incredible Hulk drinks at any time.
This will keep your guests happy and ready to party all night. It will blow any boring party to the ground, just like its superhero name.
What do you think about Incredible Hulk Drink?
Let us know it all in the comments.
Follow us on Instagram, Facebook, Pinterest, Telegram and don't forget to share the news with your friends and family.
For more amazing details/updates on your favorite comic book characters, Join the community by signing up for our free newsletter.
Thank you, Yours averagebeing.