Unlike the San Diego Comic-Con, Marvel Studios usually refrains from making any major reveals at the New York Comic-Con. Instead, through the years, Marvel TV and Marvel Comics have stolen all the attention at the event and this year's NYCC. '22 was no exception. Comic writer Jonathan Hickman took center stage to reveal Valerio Schiti's artwork from the upcoming 2022-23 Marvel Comics Slate, including featurettes from Summer of Symbiotes and Fall of X.
C.B. Cebulski, the Editor-in-Chief for Marvel Comics, shed some light on the interesting relationship between Marvel Comics and Marvel Studios from a lesser-known perspective, which is now headed by Kevin Feige. Cebulski stated at the event that "Marvel Comics works to stay about '10' years ahead of Marvel Studios." He added, "We always look at Marvel as a body and Marvel Comics as the heart pumping blood to everywhere else."
This directly means that the future comic arcs by Marvel Comics won't get live-action adaptations for the big screen until 2032. But this explains how the current narrative driving the MCU forward (as of the recently released Phase 4 projects) has drawn its inspiration from Marvel Comics arcs published in 2012 or early 2013.
Although not every MCU project released in 2022 is based on comic-book storylines from 2012, a fair share of movies and T.V. shows do fall under the comic-book adaptation spectrum.
Take the Disney+ show Hawkeye, for instance, which is a direct adaptation of Matt Fraction's and David Aja's Hawkeye comic book series. Doctor Strange in the Multiverse of Madness explored the concept of Incursions, first introduced in Jonathan Hickman's New Avengers issue #3, published in January 2013.
Black Panther: Wakanda Forever gets its central plot, Wakanda at war with Atlantis, from Avengers vs. X-Men event that circulated throughout 2012. Kamala Khan made her comic-book debut in August 2013 in Captain Marvel #14.
Jason Aaron's Thor: God of Thunder #1 made Gorr the God Butcher appear alongside Jane Foster as Mighty Thor, which got its live-action adaptation in the form of Thor: Love and Thunder. The comic-book series also did come out in January 2013. These instances do draw one's attention to how the next decade for Marvel Studios would find its direction through Marvel Comic's portrayal of storylines created in the past ten years.
Moving Forward (2023-32)
2023
Amidst many new characters getting into the live-action scene, Riri Williams, aka Ironheart, would make her MCU debut in Black Panther: Wakanda Forever before getting her solo Disney+ series, Ironheart. The character first appeared in 2016s Invincible Iron Man Vol. 2, issue #7, while the Disney+ series is all set to release in 2023. Not exactly 10, but a 7-year window is enough to give us some clarity.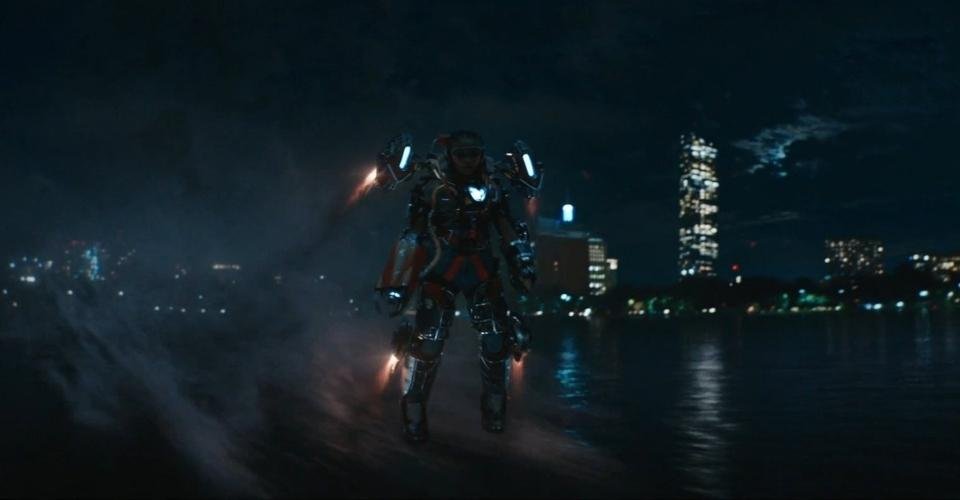 2024
Phase 5 of the MCU would see Captain America: New World Order getting a theatrical release in 2024. 2015 was the year when Sam Wilson: Captain America comic book series was published. The film could put some, if not all, portions of Nick Spencer's comic panels into a live-action adaptation.
Led by Winter Soldier, the renegade team known as Thunderbolts started rampaging across the Marvel Universe in 2016s Thunderbolts #1. The live-action theatrical release scheduled for 2024 would see this team in action.
Ryan Reynolds and Hugh Jackman will team up for Deadpool 3, which is set to hit the theatres in 2024. Several speculations suggest that the movie would draw its inspiration from either Deadpool Kills the Marvel Universe (2012) or Deadpool Vol.3: the Good, the Bad, and the Ugly (2013) comic-book series.
The Fantastic Four would make their way to the MCU in 2024. Marvel's first-ever superhero squad could see some adaptations from Jonathan Hickman's 2010 take into a comic-book series known as Fantastic Four by Jonathan Hickman Vol.1.
2025-26
For the course of MCU's phases 5 & 6, Marvel Studios has already announced Avengers: The Kang Dynasty & Avengers: Secret Wars. The movies could be made on the likes of the All-new, All-Different Avengers comic-book series by Marvel that was first published in 2015.
With 2022s, Werewolf By Night, MCU made sure that the monsters also become a part of the unending saga. Marvel Comics Howling Commandoes of S.H.I.E.L.D., which was published in 2015, is definitely to be thanked for.
The Human Rocket, along with a Nova project in development, is considered to be landing on Disney+ in 2025 or 2026. The Richard Rider/Nova comic series came out in 2013.
As per some reports, Marvel had filed a pair of trademarks in July for what was believed to be MCU solo projects, namely, Hercules: Rise of the Gods and Black Knight: Origins. These characters were introduced in a 2015 comic series with their introductory mentions in Eternals and Thor: Love and Thunder. This could fuel the development of another MCU project in the future.
Back in 2015, Marvel Comics came with The Illuminati featuring characters such as Parker Robbins, who would be seen in the Disney+ series, Ironheart, along with Titania from She-Hulk: Attorney at Law and the Enchantress, Sylvie Lushton. Marvel Studios has been working on an Illuminati project for quite a while now.
2026-32
A Secret Warriors project has been reportedly under Marvel's belt that could have taken inspiration from the 2008s comic series Secret Warriors and a 2017 comic sequel featuring Kamala Khan.
Also, a trademark was filled that gave rise to anticipation around Marvel bringing Midnight Sons to the MCU. Spirits of Vengeance mini-series was published in 2017 that featured several characters that fans could associate with Midnight Sons if the project sees the light of day.
Marvel filed another trademark for Avengers: Eternity Wars that could be derived from the panels of The Ultimates comic series published in 2017.
One more project that could render its source material from Jonathon Hickman's 2019 comic series Dawn of X would mark Marvel Studios 'about ten years to a conclusion as the decade ends.
Case Study: Marvel Films/Series Runtime & How Long It Takes To Watch

Fans Also Read
The Bottom Line
Over the years, a ton of projects have been formulated into theatrical ventures. Some have seen major setbacks, while others have been long forgotten after announcements. Whatever the case may be, this estimate gives a rough idea of how exactly these storylines get their way out of the comic book pages to the big screen.
A 10-year window would prove beneficial for the writers to churn out good source material to keep MCU's boat afloat. Marvel Studios' and Marvel Comics' plans to make the characters and stories relevant for a long time need a lot of man-hours, and this 'about 10 years' upfront preparation would work just fine for Marvel's One-Above-All Kevin Feige and, in turn, the ever-growing fandom.
What are your thoughts about Marvel's page-to-screen rule? Do tell us your thoughts in the comments, and visit averagebeing.com for more superhero news.
Source: CBR