Just a few hours ago, one of the most subscribed YouTubers in the world got arrested, and social media sites are going wild about it. MrBeast, aka Jimmy Donaldson, was apparently charged with tax evasion. Pictures in which he is being escorted to a police car with handcuffs are going viral.
MrBeast is known for his philanthropist videos, where he arranges substantial charity events and some insane tricks and reaction videos. People have always wondered where the YouTuber got the millions that he spends on each of his videos.
As news of the arrest started making rounds, people were convinced that the dark farce behind MrBeast's jolly videos would finally be unveiled.
Did MrBeast Get Arrested? Who Pranked MrBeast?
No, MrBeast didn't get arrested. If you have found images of him being arrested in North Carolina, they are just images from an elaborate prank.
The arrest prank was arranged by a rival YouTuber and friend of MrBeast, who has his own YouTube channel called Airrack.
Airrack Recently posted a 10-minute video on the platform titled "I ACTUALLY Got MrBeast Arrested." We can see a detailed explanation with video proof of how Airrack persuaded his police friends to arrest MrBeast for a prank.
In the video, the police officers stop MrBeast and then frisk him before unceremoniously shoving him inside the police car. You might think this is already far enough for a prank, but it didn't stop there.
MrBeast was carried to the police station, where he was kept behind bars until he was utterly frustrated with the situation. He was even left begging for food and water. Airrack later called and explained to him that it was a prank so he could get out of jail.
Airrack had already felt like the prank was going too far, but he didn't-want to quit halfway. MrBeast's face full of relief was remarkable when he realized it was just a prank.
Why Did Airrack Prank MrBeast with an Arrest?
According to Airrack, the elaborate arrest prank that he pulled on MrBeast, was solely for the sake of revenge. Airrack and Jimmy have always been friends, and pranking each other is their love language.
In the video, Airrack reveals that the prank was to take revenge on MrBeast for poaching his best friend Tyler, who now works for MrBeast.
Originally, Airrack had planned to prank MrBeast in New York since that's where the latter was headed for a meeting with Elon Musk. However, the discussion got canceled, and Airrack had to rethink his plan.
An opportunity presented itself when MrBeast invited Airrack to his Greenville house. Thus, Airrack rearranged his plan to occur near Donaldson's home instead of in New York.
The prank worked a bit too well, as not only was MrBeast flabbergasted at the events, even the world was tricked into believing he was arrested.
Reaction to MrBeast Arrest Prank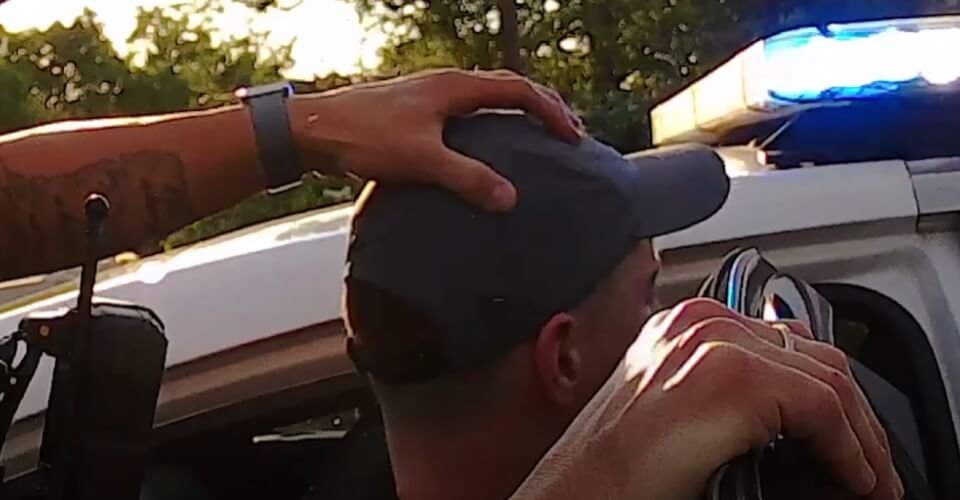 Many MrBeast fans were distressed by the news of their favorite YouTuber getting arrested, so angry reactions to the video were given. According to netizens, the prank had gone a bit too far. I mean, if you were pranked like this, would you still be friends with the perpetrator?
However, this brings forth a much larger issue at hand: the involvement of real police in the video. The cops in the prank were real and not fake, and they carried out the whims of Airrack.
Many think that the police could be charged with false arrest, kidnapping, and false imprisonment. If MrBeast was offended by it, then he could have easily pressed charges against Airrack as well as the officers involved. Fortunately for Airrack, he escaped with no consequences.
Do you think the prank had gone too far? Or do you think this is fine between friends? Id the prank come at a sore time after the scandal surrounding Chris? Tell us more about your views on MrBeast's fake arrest in the comments below.