Season 3 of Demon Slayer: Kimetsu no Yaiba is in full swing, and the latest episode just left us on a cliffhanger. Episode 5 of season 3 showed Tanjiro, Nezuko, and Genya struggling to defeat the Upper-Rank Four demon.
Just as Tanjiro cut down three of the Upper-Rank clones with a beautifully animated move, he was greeted with the sight of Genya, who suddenly resembled a demon.
Genya has a black sclera and yellow pupils with veins bulging on his face. He even developed fans and seems to be drooling. The tips of his hair are also yellow, making fans suspect that he must have been bitten before he could kill the fourth clone, thus being turned into a demon himself.
[SPOILER ALERT]
You would be pleased to know that it's not the case. Genya is not a demon yet, and his ability is behind the changes to his appearance. His unique power is what altered his appearance, so let's check out the boy's background and powers.
Why Did Genya Turn into a Demon?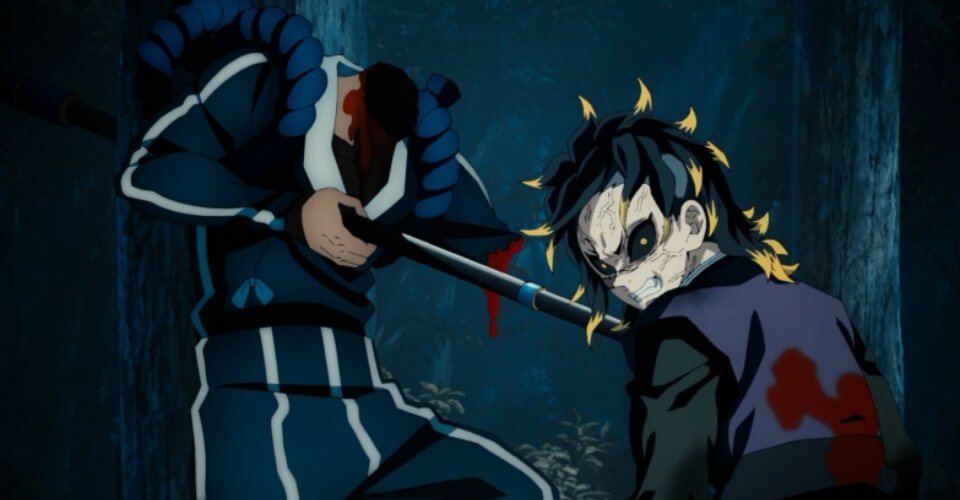 The final moments of Demon Slayer season 3, episode 5, showed Genya resembling a demon. It looks like he has eaten a chunk out of Aizetsu while beheading him, resulting in his monstrous appearance.
However, he has not actually been turned into a demon. Although he looks like one, he is still a human. Genya's unique power lets him consume demon flesh to gain their characteristics.
Since Genya consumed the flesh of Aizetsu, the Sorrow Demon, he now possesses the regenerative and combat powers of a demon.
Is Genya a Demon? What Is His Power?
No, Genya is not a demon in Demon Slayer: Kimetsu no Yaiba. His demon-like appearance is simply due to his power that helps him consume demon flesh without any adverse effects. He gains the characteristics of a demon, like fangs, changed eye color, and others but does not turn into a demon himself.
Genya also gains the characteristics of the demons he consumes. His physical strength increases, and he also regenerates, just like demons. His jaws are unnaturally strong, which helps him tear off demon flesh. His unique digestive system allows him to stomach the flesh.
Later in the series, he will also digest a chunk of Kokushibo's katana, granting him a unique Blood Demon Art. His double-barreled shotgun will become a part of him, and the flesh bullets that shoot out of him can invade the target and grow into trees.
[MAJOR SPOILER ALERT]
What Will Happen to Genya in Episode 6 of Demon Slayer Season 3?
Episode 5 ended by showing Genya, who seems to be fighting against the effect that demon blood has on him. Not to worry, he will not become a demon and will be able to maintain his consciousness.
The demons that Tanjiro and Genya defeated are not dead yet, and only their regeneration has slowed. Tanjiro realizes they have not died because there is one more clone left to kill, whose scent he had caught briefly.
Genya has a violent outburst as he manhandles Tanjiro and claims that he will be the one to defeat Gyutaro. However, Tanjiro's sweet and supportive nature gets to him, and he partners up with Nezuko and Tanjiro to find the fifth body, Hantengu.
Will Genya Die?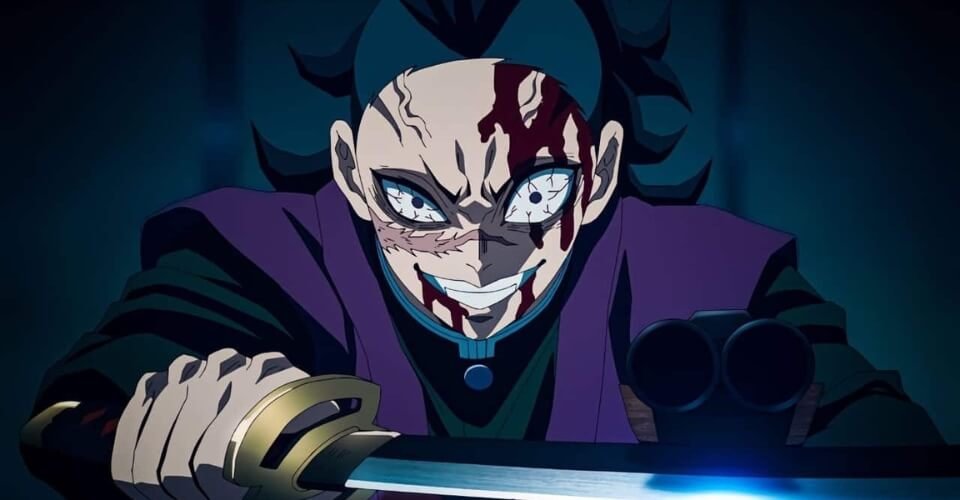 Genya will not die after consuming the Sorrow Demon. Although his temperament will become more violent, he will continue helping Tanjiro and Nezuko after a brief outburst. Later, he will find Hantengu and save Tanjiro from the Hatred Demon's attack.
As the combined demon attacks, Genya tries to save Tanjiro and ends up injured. However, his demon powers will help him regenerate. After the match with Hantengu ends, Genya will lose his demonic powers.
This is not to say that Genya will remain invincible throughout the series. He is fated to die in the battle against Kokushibo that takes place in chapter 179 of the Demon Slayer manga. However, I don't think the scene will be animated just yet. You might have to wait for the next movie or anime season to witness Genya's final moments.
Demon Slayer: Kimetsu No Yaiba is currently airing its third season, which is set to have 12 episodes. You can watch the anime on Crunchyroll and Netflix.
Have you begun to love Genya's character yet? His sour personality often gets shaken by kindness, proving him to be a tsundere. How far do you think his newfound powers will carry him?
How will the demon slayers kill the sly Upper-Rank Four? Will any hashira help them? Tell us all about your passion for Demon Slayer in the comments.