We have 'N' movies out there that can have you sobbing at the very end, but there are none like movies about people who had no one growing up. Whatever you think about the hardships they might have in hand, multiply that by 10.
There are very few movies about orphans that don't have you teary-eyed at the end, but instead, they might just make you angry at the system.
A massive reason why people love these movies is that it spreads awareness about individuals who grew up with nothing and also how the system they go through does very little to help them with this dog-eat-dog world.
Some of these movies try to stay as close to reality as possible, and it's almost heartbreaking. A few of these stories are about perseverance and hope, making you feel like you can do anything if you have the right people around you.
Here, we have compiled a list of the best movies about orphans you can watch. We've got everything from stories of never giving up, to revenge, to family.
Let us get into it.
Contents:
#20 Kung Fu Panda 2 (2011)
Runtime: 90 minutes
Over the past few years, Disney movies have taken it up a notch, and animated films can now convey every bit of emotion as live-action films. This does not imply that one is better than the other, but animated movies allow filmmakers to let their imaginations run free.
One such product of imagination is the Kung Fu Panda series. The movie follows the story of an orphaned panda who fights against reason and man-made logic to become the greatest martial artist to have ever lived.
While that does not exactly sound like a topic that could incite emotion, the voice acting of Jack Black and various other stars, coupled with brilliant animation, makes this one of the best-animated films to have ever been released.
Even in the story department, this movie does not lack. The second part of the franchise focuses more on Po's roots and the fact that he always felt like he did not belong where he was. It had been very obvious that Po was an adopted son to his father, given that they were of different species.
However, in this film, the makers explore Po's struggle with being different and his realization that it doesn't matter where he came from. It was about the people who were there for him then and how much he had achieved with their help. It is a true tale of gratefulness.
Orphans in Kung Fu Panda 2:
#19 The Chronicles of Narnia: The Lion, the Witch, and the Wardrobe (2005)
Runtime: 143 minutes
We've all wondered what it would be like to find a hidden world somewhere that we could just escape to. The Chronicles of Narnia helps us to do just that.
The plot pursues four children who have been kept in the custody of their uncle as their parents are sent off to fight in World War II. While staying at their uncle's house, they come across a wardrobe that is a gateway into a fantastical world of talking animals and evil queens.
In the very first half, the children are split, with one of the boys even ending up in the evil Queen's hands. What follows is the other siblings' effort to retrieve their brother and save Narnia from the evil Queen.
This movie gives us a glimpse into sibling love and how misunderstandings may happen between them. Not once do they stop fighting for their brother, and it teaches us to be forgiving of each other's faults. The movie did so well because it did not hold back on the fantasy, and somehow it stayed as human as can be.
Orphans in The Chronicles of Narnia:
#18 The BFG (2016)
Runtime: 117 minutes
This one is rather interesting. The BFG offers a wild explanation if you've found yourself wondering where dreams come from. That giants give us good and bad dreams.
The plot of Big Friendly Giant follows the story of an orphaned little girl who meets and befriends a Giant, fondly called BFG. The film dabbles in extreme fantasy and the existence of a world of Giants that eat children. While that does very gruesome, the movie handles it in the most gentle way possible.
What makes this movie so attractive is the character of Sophie, a gentle soul with patience and love. With her background, becoming a very bitter person is easy, and yet, Sophie lets us know that we get to choose the path we take.
We see a bond being built between Sophie and the Big Friendly Giant, and it is beyond beautiful. The way that these two individuals from entirely different worlds somehow find common ground in love and hope is incredibly touching.
If you want something with its legs in the boats of warmth and fantasy, look no further.
Orphans in The BFG:
#17 Lion (2016)
Runtime: 118 minutes
You'd better break out the tissues for this one. While it is not so much a movie about an orphan, it is the story of a boy who wants to find his birth parents after being accidentally separated from them for 20 years.
This flick is based on a book called "A Long Way Home" and on the actual life of its author. It follows the story of a little boy who accidentally gets on a train he was not supposed to be on, searching for his brother, and then ends up in a city where he does not understand the language. After many failed attempts to find his way back home, the little boy is adopted by an Australian couple and taken with them.
The brilliance of this movie lies in the stunning acting by Dev Patel and Nicole Kidman. Dev Patel plays the role of Saroo with such passion it is hard to tell if this wasn't his story.
The journey that Dev goes on to find his roots is a tedious one, but the ending makes it all worth it. The creators of the film handled the complex relationships of everyone cautiously. Lion is one for the ages.
Orphans in Lion:
#16 The Jungle Book (2016)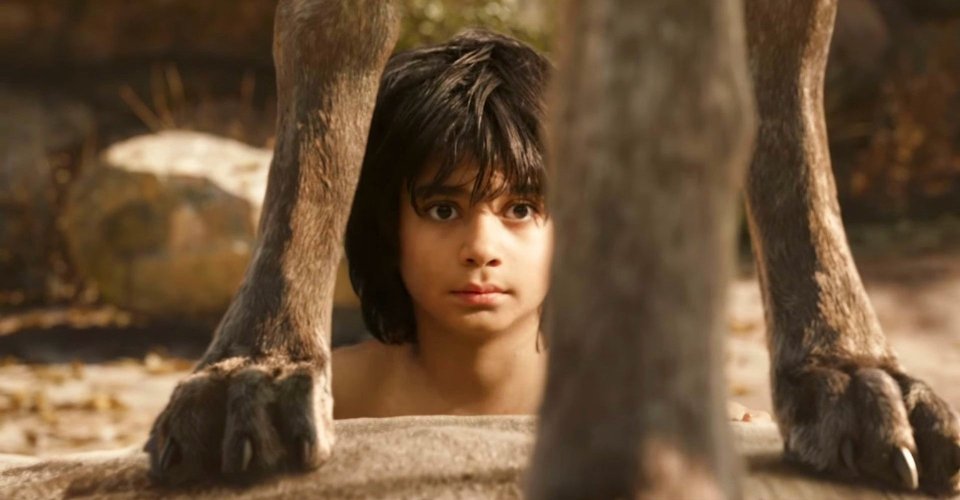 Runtime: 106 minutes
For those who grew up with the 2D Disney movies, you know what they meant. They were stories of overcoming differences, loving everyone around, and tolerating. The makers of the live-action Jungle movie did not move too far from this. The only difference was that everything looked all too real.
This fantasy plot follows the story of an orphan boy named Mowgli, who is raised by a pack of wolves after his father is killed by Shere Khan the Tiger.
The evil tiger wants to kill Mowgli as well, but since the wolves protect him, he decides to use trickery instead. After killing the alpha wolf, Shere Khan pursues Mowgli to take his life.
Throughout the movie, we see Mowgli trying to escape the villainous tiger and the challenges he faces along the way. Eventually, he finds Babloo, the brown bear, and we see a friendship blossom. It is a rather touching set of sequences, seeing them all fight together against Shere Khan.
Easily one of the best live-action adaptations of a Disney children's book!
Orphans in The Jungle Book:
#15 A Shine of Rainbows (2009)
Runtime: 109 minutes
Based on the novel of the same name, this flick is about a little boy who is of a timid yet loving nature. Tomas is an orphan who is ridiculed by the others at his orphanage for his size, and because of this, he is not very confident. That is until Marie comes along to adopt him.
What follows is a series of overwhelming moments of happiness, sadness, and everything in between. Alec, his new adoptive after, disapproves of the new boy in the house, and we see Tomas trying to win him over with his innocence.
The bond between Marie and Tomas can put your faith back in kindness and patience. Most of all, this movie is a commentary on giving everyone a chance, whether small, tepid, cold, or warm. It is about being grateful to experience life as it is and honoring the past by living a good future.
Orphans in A Shine of Rainbows:
#14 Stuart Little (2004)
Runtime: 84 minutes
If someone asks you to show them a cute movie about animals, this is the first movie that should come up. Stuart Little has found its place in pop culture as one of the most touching movies involving an animal to be made.
Loosely based on the 1945 novel of the same name, the movie follows the story of an anthropomorphic little mouse named Stuart and his struggle to fit in with his new adoptive family. This insanely cute talking mouse can nestle his way into your heart, never to leave.
Stuart struggles to find a place with his new family as he is very different from them, and yet he does not give up. He tries to become the brother that his new adoptive brother wants and does everything in his power to win everyone over.
Even though this movie has a level of fantasy, it shows us firsthand what it could be like for an orphan to come into a new house and blend in. If you're looking for a bit of comedy along with your warmth, this is the one for you.
Orphans in Stuart Little:
#13 Matilda (1996)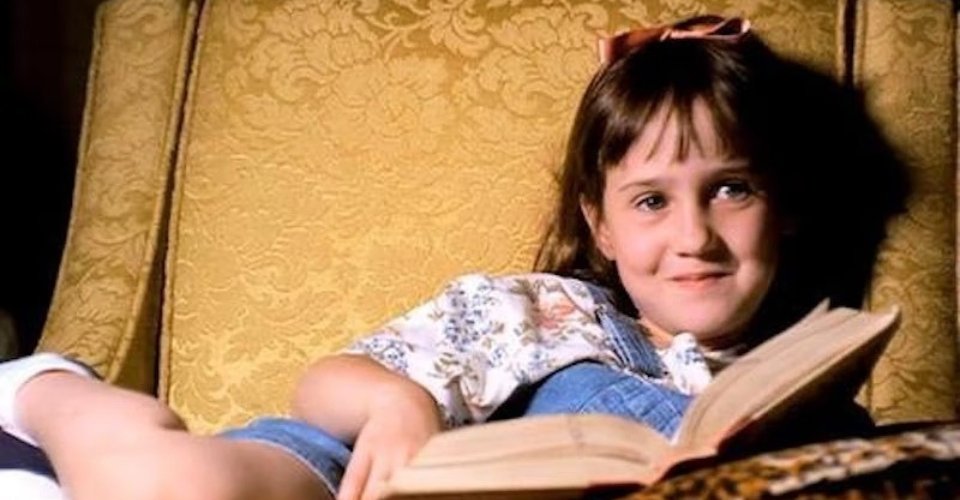 Runtime: 98 minutes
This one isn't technically about an orphan but rather about negligent parents who want to send their daughter away. Matilda follows the story of a young, smart, gifted girl who seems to have the powers of telekinesis.
We watch as her cruel boarding school teacher tries to break her spirit, and Matilda retaliates in the most childlike ways possible. Think Home Alone but with magic.
More than anything else, the movie analyzes what a child can achieve if they have the proper guidance and care. Under the influence of her inadequate parents, Matilda seemed to have never learned or tried anything new.
However, upon reaching her new school and meeting people who want her to succeed, Matilda learns how to hone her skills for the better and hopefully use them for good. This powerful message is packaged in 90s comedy and surely does not disappoint.
Orphans in Matilda:
#12 Slumdog Millionaire (2008)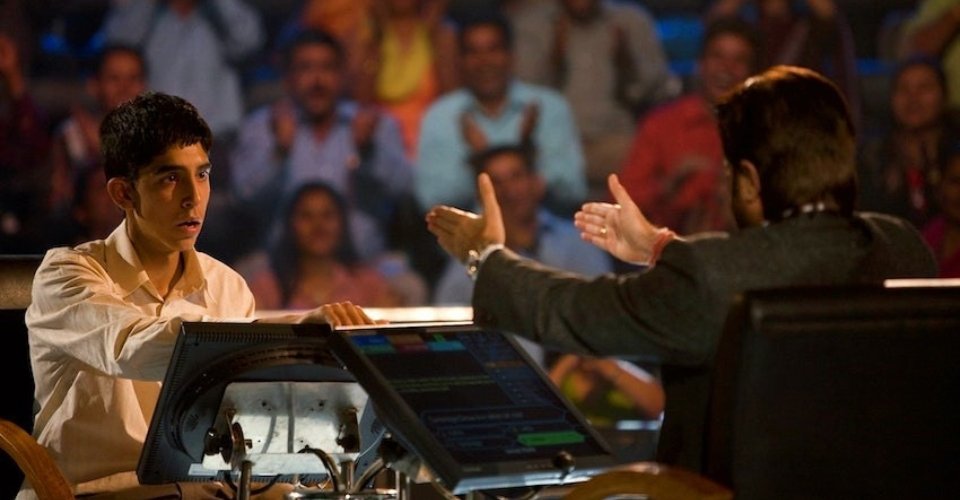 Runtime: 120 minutes
Slumdog Millionaire was easily one of the most brilliant movies to come out in that decade, winning 8 Academy Awards and 7 BAFTA. The combination of great storytelling, brilliant acting, and attention to detail made for a movie that shocked the entire world.
Through this movie, we get a glimpse into the hardships and challenges of rural India, a side of India that we know very little about. The story follows a young boy who participates in a game show and manages to answer every question thrown at him because, at some point, he has learned about these facts through life experiences.
The movie chronicles his life growing up and the things that he endured. The hyperrealism of it all pulls you in, making you eager to find out what happens next.
It truly is a touching story about love, loss, and brotherhood. If nothing else, please watch it for the outstanding music done by the great AR Rahman.
Orphans in Slumdog Millionaire:
#11 Annie (1982)
Runtime: 128 minutes
The story of Annie is very heartwarming. It follows a young girl who lives in an orphanage run by a cruel alcoholic woman who simply uses the orphans as slaves to do menial labor.
Eventually, a wealthy politician comes around to take in one of the orphans to improve his public image. While he grows close to Annie and wants to adopt her, Annie lies in wait for her birth parents, who left her on the orphanage's doorstep years ago.
The movie chronicles the politician's change of heart and how Annie was able to change enough to see the commoner's troubles. We get to see how much a child longs for her parents, how long she waits for them, and how she never gives up hope that they will return.
It is a story of moving forward with life and appreciating the people we have with us right now while remembering the past.
Orphans in Annie:
#10 Anne of Green Gables (2016)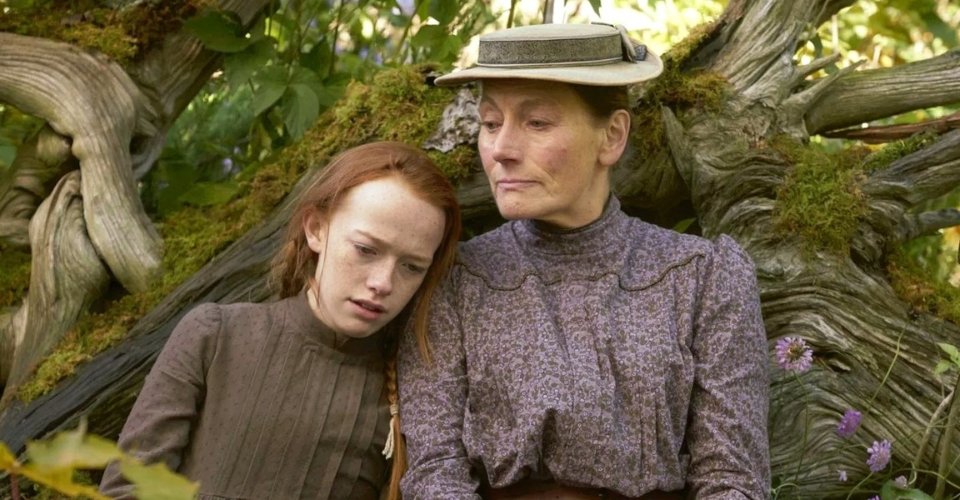 Runtime: 90 minutes
This movie is a live-action adaptation of a 1908 novel of the same name. The film stays very close to the source material, essentially helping our imagination without adding much. Luckily, the novel itself was a good, heartwarming read.
The story surrounds a young girl named Anne who is adopted by a set of elderly siblings who were under the impression that they were adopting a boy. The movie is all about chances and patience.
When one of the elders wanted to send Anne back to the orphanage, the young orphan quickly showed them her potential, and they let her stay. What follows is Anne showing everyone what she is capable of, and while doing so, she also manages to brighten up Green Gables with her enthusiasm.
It goes to show what anyone can do if they have the right environment and support. This light, bright watch with have you smiling all through as you watch Anne overcome the challenges in front of her.
Orphans in Anne of Green Gables:
#9 Problem Child (1990)
Runtime: 81 minutes
If you haven't caught this one, you might want to at the earliest. The movie is about a young 7-year-old boy who is adopted by a mild-mannered man following his desire to have a child.
Unbeknownst to him, the child – Junior, seems to be a troublesome child who likes causing havoc wherever he goes. The movie is etched in 90s comedy and does not shy away from exploring boundaries.
Even though this movie is made to be funny, and it is, it has an underlying message of care and patience. We soon learn that junior does everything only to get attention, and he feels that creating trouble is the only way to do that.
After being neglected for so long and not provided care, he decides to resort to this, but that changes as the patient's new father continuously reach out to his adoptive son. This is a classic.
Orphans in Problem Child:
#8 The Cider House Rules (1999)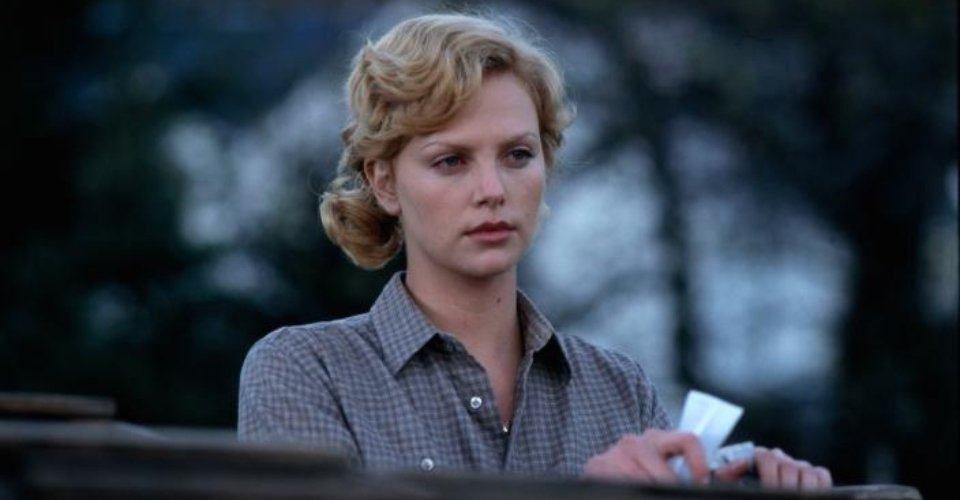 Runtime: 126 minutes
This one might be the dimmest of all the films on this roster. It follows the story of Homer Wells, a bright young boy who had retired to his orphanage twice.
He grows up to be an intelligent young man and helps the paternal figure in the orphanage with his duties. The duties are performing abortions. Although, he eventually goes away to see the world.
The movie chronicles the gray areas of an orphanage and its functioning. On one hand, our protagonist wants to help the others there, but on the other, he would like to step out into the unknown.
The Cider house rules refer to the set of rules by which the inhabitants of the bunkhouse must live, but all the people living there are illiterate and therefore do not understand the rules.
This is a commentary on shedding old ways of thinking because they simply do not apply to the world that we live in anymore. At least some of it. If you want to see Tobey Maguire deliver the performance of a lifetime, then do not miss this one.
Orphans in The Cider House Rules:
Homer Wells
Buster
Fuzzy Stone
#7 Instant Family (2018)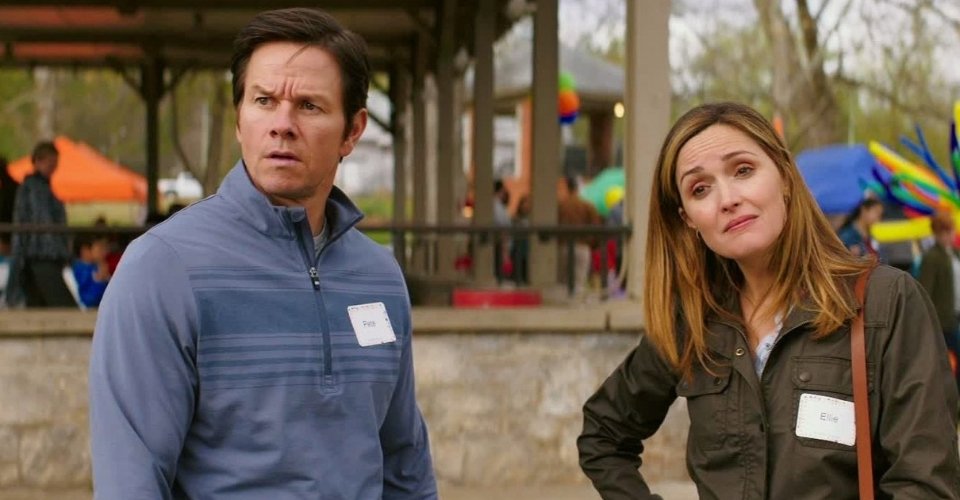 Runtime: 118 minutes
Good luck trying not to smile during this movie. This family comedy-drama revolves around a couple who wishes to adopt a child. After much searching, they come across a teen who impresses them, and to their surprise, the teenager has two other younger siblings.
The couple chooses to take all three into foster care and which ensures this new couple's struggle to manage them all. The three young ones who come to this new house act out in their way, and the instant family makes the couple go a little crazy.
However, eventually, they find common ground and are more accommodating of each other. This heartwarming story tackles estranged parents, the struggles of having many kids on time, and an orphan's reluctance to adjust after being taken through many foster homes. While the message is powerful, they wrapped it in a healthy amount of comedy.
Orphans in Instant Family:
Lizzy Viagra
Juan Viagra
Lita Viagra
#6 Harry Potter and the Philosopher's Stone (2001)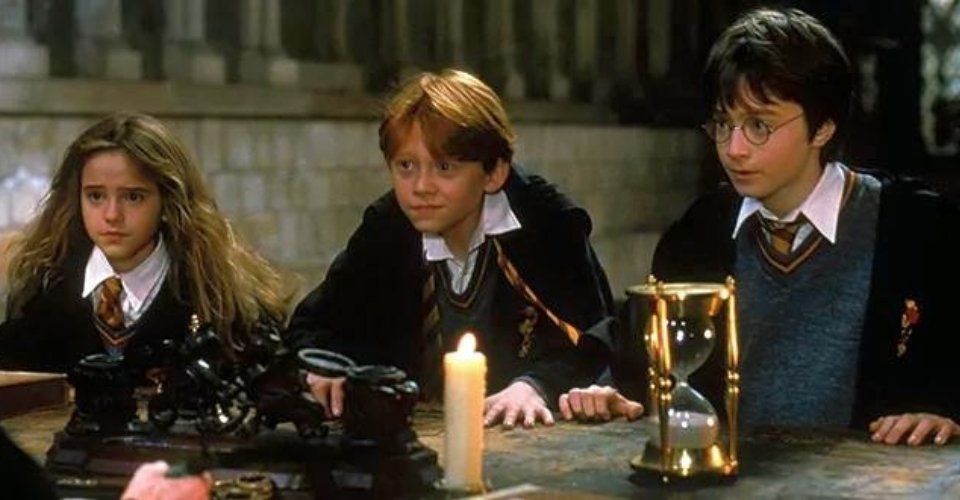 Runtime: 142 minutes
If you have not heard of Harry Potter, you are indeed living under a rock. The first installment in the Harry Potter Franchise and based on the best-selling books by J K Rowling, this film series is magical. Pun, very much intended.
The story follows an orphaned boy prophesied to be one of the greatest wizards of all time and the one to take on the one who cannot be named. For a good part of his childhood, Potter stays with his mother's family to treat him badly, but then later learns from friends and teachers what true companionship means. This can be considered a play-by-play on negligence and the necessity of good teachers and role models.
This movie is special because of the innocence that Harry and his friends bring to the table. Harry, Ron, and Hermione find themselves in this magical school full of secrets but are not afraid to explore them. A child's curiosity is a beautiful thing. Easily one of the best fantasy movies ever made.
Orphans in Harry Potter:
#5 The Blind Side (2009)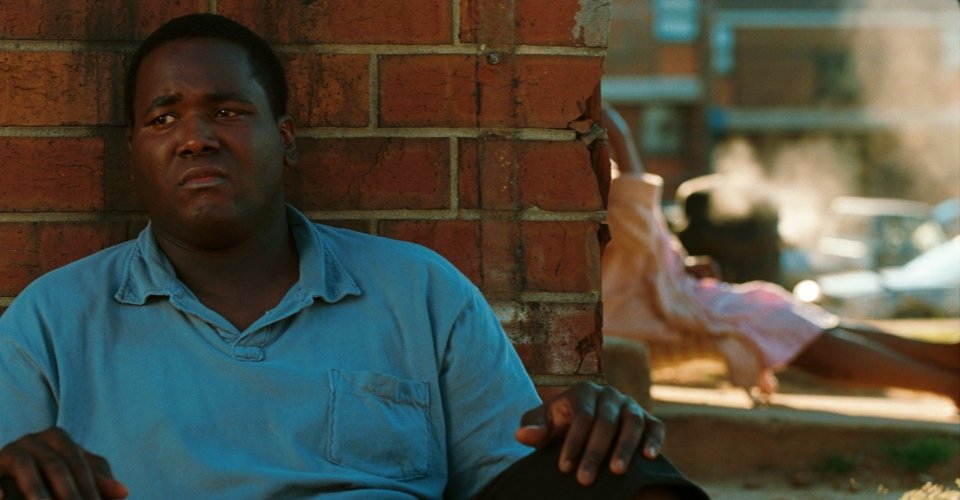 Runtime: 129 minutes
The Blind Side works as a biographical drama depicting the life of famed American Football player Michael Oher. The movie showcases Michael's life growing up and the conditions he had to go through.
The neighborhood was rough and ruthless, and it seemed like he had no future. That is until the vivacious Leigh Anne Tuohy (Sandra Bullock) comes along and adopts this gentle giant. What follows is Oher's slow incorporation into the family, and soon they start to see that he had a real football talent.
The movie aims to shine a light on the poor system prevalent in many parts of rural America and what someone can achieve if they had a healthy family backing them. It even intends to bring attention to drug abuse and racism.
Each of which, much to the filmmaker's credit, was handled very well. The movie might just make you an emotional mess, but it is so worth it. Just keep the tissues ready.
Orphans in The Blind Side:
#4 August Rush (2007)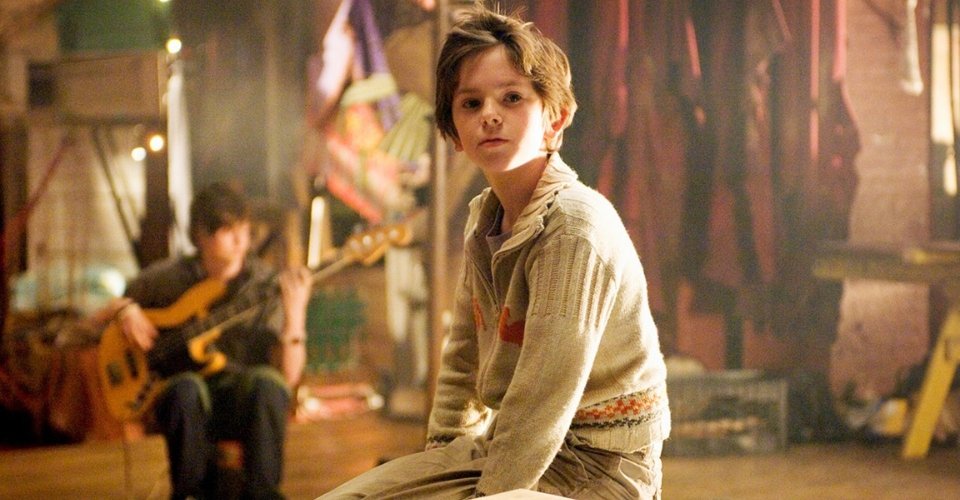 Runtime: 114 minutes
August Rush is all about 'Music.'
It follows the story of a young musical prodigy who is out on a journey to find his birth parents. After spending most of his life in an orphanage, Evan runs to New York, hoping to find his parents.
Parallelly, we see the individual journeys of both parents as they also find their way to each other. This movie is your typical happy ending type, but the acting by the amazing Freddie Highmore takes it to another level. The story follows Evan's journey to this new and mysterious land where he meets both people who want to take care of him but also ones that wish to take advantage of him.
If you're adamant about having music in your movies to augment the experience, then it would be a mistake to look past this one. The song "Raise it" was even nominated for Best Original song at the 80th Academy Awards.
Orphans in August Rush:
#3 Oliver Twist (2005)
Runtime: 130 minutes
This 2005 drama is an adaptation of an 1838 novel of the same name by Charles Dickens. This is not exactly a touching story of a young orphan boy but rather a darker interpretation of something similar.
The movie follows a boy named Oliver Twist, who runs away to London after harsh treatment by his former owner. In London, the boy falls into the wrong crowd and becomes part of a pickpocket gang.
After being falsely accused of stealing, the person from who Oliver is said to have stolen takes him in. What follows is a series of clashes with his old pickpocketing gang and the bond that Oliver builds with his new adoptive father.
The movie does justice to the original novel is a tale of outgrowing your past mistakes and being hopeful about the future. It does not go anywhere near the family drama genre, but it does offer warmth in a more real sense.
Orphans in Oliver Twist:
Oliver Twist
Jack Dawkins
Nancy
Bill Sikes
Charley Bates
#2 Hugo (2011)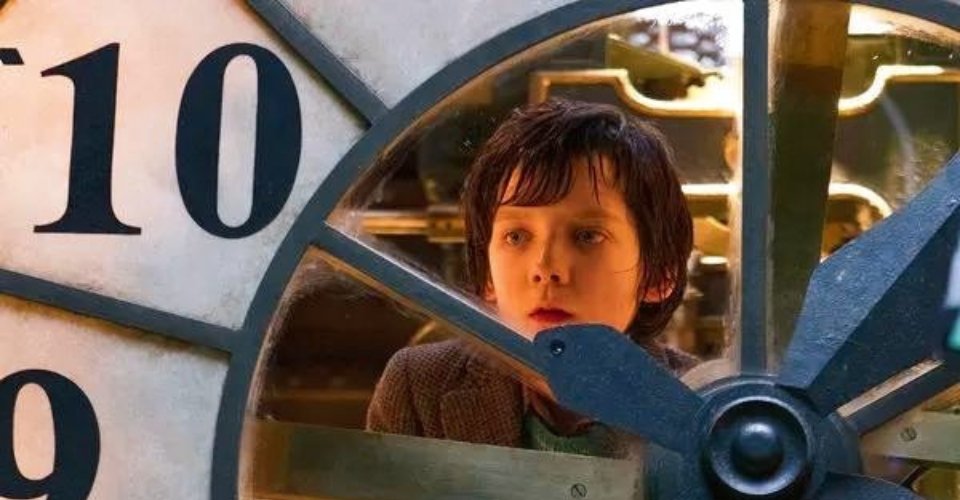 Runtime: 126 minutes
The protagonist of this movie does not start as an orphan but soon becomes one as the film progresses. The flick follows the story of Hugo, an intelligent boy who is the son of a deceased clockmaker.
The movie revolves around Hugo's discovery of a small robot/automation that he seemingly dedicates his entire life to repairing. As fate would have it, he does repair it and activates it with a bit of help. The steampunk setting allows the movies to be flexible in more ways than one.
Through the course of this movie, we are shown the persistence of a little boy who wants to fix something that he thinks might help him, in a way, communicate with his deceased father once more. As we go further in, we understand that this movie is really about dreams and never giving up on them.
The movie is an example of mastery over the art of filmmaking and went out to win 5 Academy Awards and 2 BAFTA awards. This one is a must-watch.
Orphans in Hugo:
#1 Good Will Hunting (1997)
Runtime: 126 minutes
Have you ever encountered something that changed your perspective on life? The kind that you keep coming back to? That's what Good Will Hunting is to many people.
The movie depicts the story of a natural genius named Will Hunting and his struggle with the life he is presented with. On one hand, he comes from a rundown neighborhood that does nothing for him, and on the other, a renowned mathematics professor thinks he would be able to become one of the best.
We get a performance of a lifetime from Matt Damon, and the combination between him and the wonderful Robin Williams is almost too good to be true.
As the movie unfolds, we see Will open up to his therapist (Robin Williams) and slowly start to find purpose in his life. Good Will Hunting is all heart, and it is one that you might find yourself running back to repeatedly.
Orphans in Good Will Hunting:
We couldn't just leave you with a countdown of 20 orphan movies. Who knows, maybe you've seen them all. So, Just in case, we got you covered for more.
30 Best Fictional Characters From Movies, Comics, Anime & Games

Fans Also Read
Most Popular Orphan Movies You Should Try
| | | | |
| --- | --- | --- | --- |
| Movie | Release Date | Runtime | IMDB Rating |
| Despicable Me | 6/8/2010 | 95 minutes | 7.6 |
| Pan | 29/9/2015 | 101 minutes | 5.6 |
| The Book Theif | 31/1/2014 | 131 minutes | 7.5 |
| Batman Begins | 17/7/2005 | 140 minutes | 8.2 |
| Grave of the Fireflies | 16/4/1988 | 89 minutes | 8.5 |
| Shazam | 5/4/2019 | 132 minutes | 7 |
| A little Princess | 10/5/1995 | 97 minutes | 7.6 |
| The Secret Garden | 15/4/2020 | 100 minutes | 5.6 |
| Moana | 23/11/2016 | 107 minutes | 7.6 |
| Elf | 7/11/2003 | 97 minutes | 7.1 |
| Oliver! | 27/9/1968 | 153 minutes | 7.4 |
| Pete's Dragon | 12/8/2016 | 102 minutes | 6.7 |
| The Witches | 22/10/2022 | 106 minutes | 5.3 |
| Bedknobs and Broomsticks | 7/10/1971 | 117 minutes | 7 |
| The Orphanage | 15/8/2008 | 105 minutes | 7.4 |
| Tom jones | 6/10/1963 | 128 minutes | 6.4 |
| James and the giant peach | 12/4/1996 | 79 minutes | 6.7 |
| Mighty Orphans | 11/6/2021 | 118 minutes | 6.9 |
| Hunt for the Wilderpeople | 13/3/2016 | 101 minutes | 7.8 |
| White Oleander | 8/10/2002 | 109 minutes | 7.9 |
This brings us to the end of our list of some of the best movies about orphans that you can get your hands on. Some can touch your soul, and others are there to show the plight of the ones who have to start in this world on their own.
Check them out one by one, and let us know what you think. Don't forget to come back and tell us which of these was your favorite!
Visit Averagebeing for more movie content, articles, news, and more!
Later, Nerds!