Korean anime was in existence a long time ago but has recently attracted global audiences' attention because of the rise of Manhwa. The advancement of Korean Dramas and Korean Culture is also the main reason behind this boom. In Korea, the anime adaptations of webtoons and Manhwa are called "Aeni."
Among all the Korean anime, Tower of God is the first series that surprised anime lovers. Korean animation uses a different style, making the general audience fall more for it. As popular as they are right now in the international market, these anime are not well appreciated in Japan due to their historical and geographical rivalries.
The recent boom of Manhwa has also increased the number of upcoming anime adaptations of Manhwa. The recent development of the Solo Levelling web novel's anime adaptation has made them trending again.
Korean anime on Netflix, Lookism, has also attracted fans again with its release. To be precise, Korean anime offers slightly different types of stories than Japanese anime. But Korea has to make more of these to keep the fans excited about these originals in the coming future.
Keeping these things in mind, we are going to discuss 17 top anime from Korea that should not be missed at any cost. K-drama and K-Pop are at the top of their level right now. But Korean anime is also a thing that fans should remember.
#17 The Fake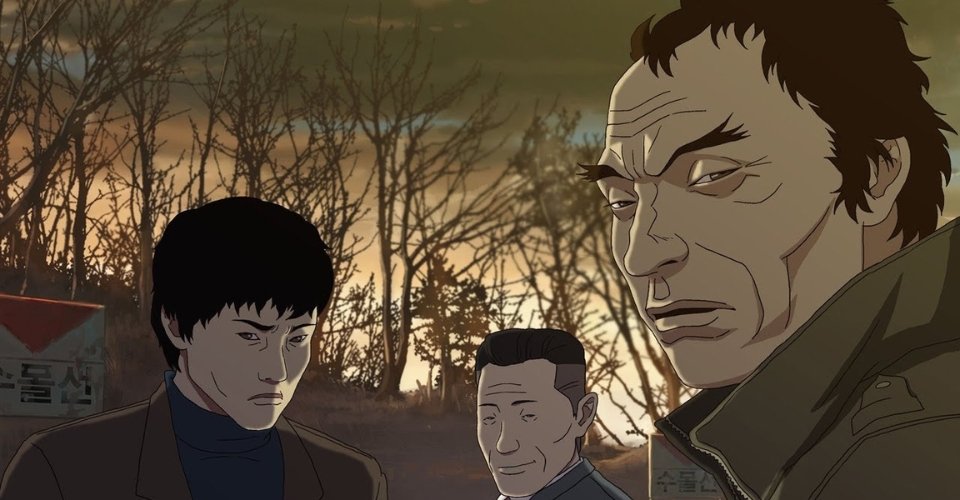 Korean Title: Saibi
Number Of Episodes:1
Number Of Seasons: 1 [Movie]
The Fake is a Korean thriller anime film that makes the viewers puzzled to pick good or bad. Min-Chul is a local troublemaker and somehow learns about the unscrupulous plans of two church organizers, Choi Gyeong-Seok and Reverend Sung, as they plan to rob all the villagers.
Despite knowing everything, no one believes Min-Chul's words because of his notorious reputation. However, Things change drastically when Choi Gyeong-Seok and Reverend Sung want revenge against Min-Chul.
Best Characters To Look Out For:
Min-Chul
Choi Gyeong-Seok
Reverend Sung
#16 When I Woke Up I Became a Bagel Girl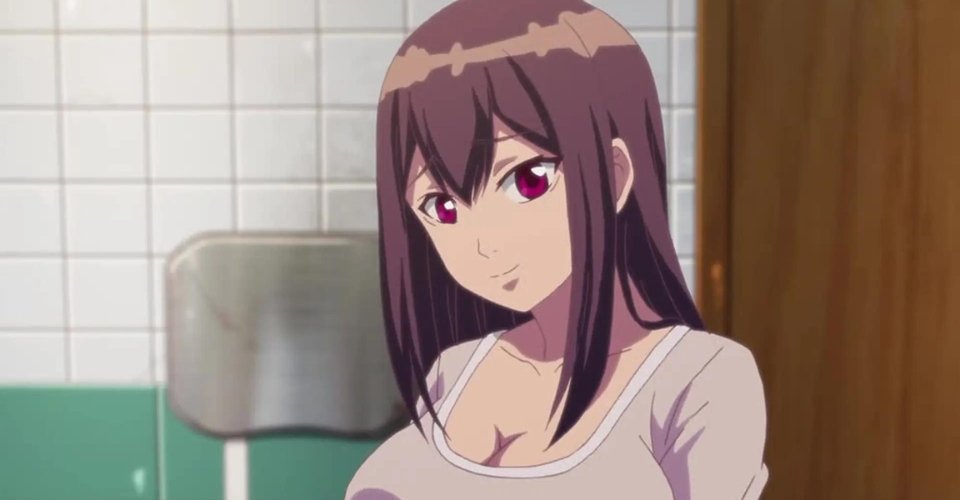 Korean Title: Eoneu Nal Jameseo Kkaeeoboni Bagelyeoga Doeeo Isseotda
Number Of Episodes: 15 [ONA]
Number Of Seasons: 1
The narrative is very similar to a story of a gender swap. When I Woke Up I Became a Bagel Girl is a show full of fun and many ecchi scenes.
Bong Gi is a fat and lazy boy who suddenly transforms into a hot girl one day. This puts both the viewers and Bong on a clean slate. So, This is Bong Gi's journey of understanding to be a girl in a funny manner.
Best Characters To Look Out For:
Gi Bong
Jeong Ah Reum
Seong Min
Sang Woo
#15 Seoul Station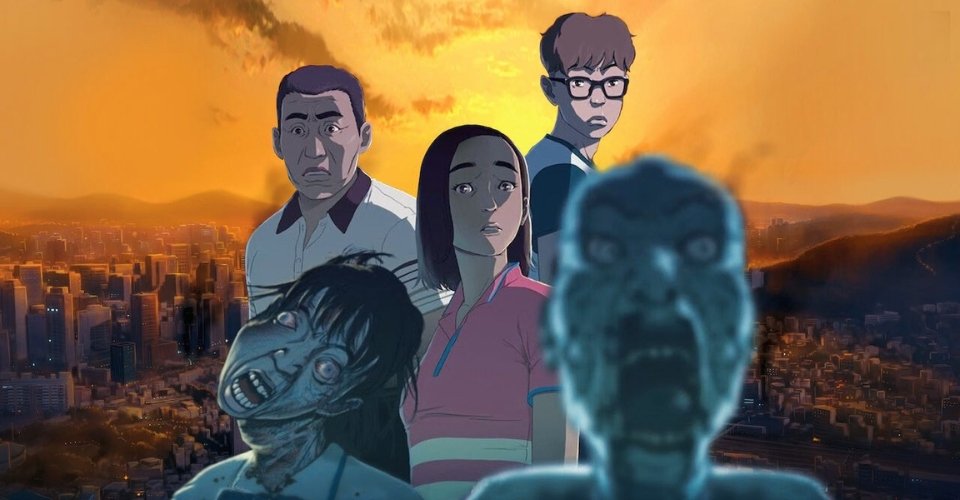 Korean Title: Seoul-yeok
Number Of Episodes: 1
Number Of Seasons: 1 [Movie]
Seoul Station is a Korean anime film inspired the famous hit zombie film Train to Busan, one of the first films that globally popularized Korean Films. As one can predict from the film, the plot is set in a zombie outbreak scenario.
There is no particular character to look at, as this is a collective story. The protagonists, Hye-sun, Ki-Woong, and Suk-Gyu, will have to do their best to survive this zombie outbreak, and who doesn't love an apocalyptic thriller?
Best Characters To Look Out For:
Hye-sun,
Ki-Woong
Suk-Gyu
#14 The King of Pigs
Korean Title: Dwaeji-ui Wang
Number Of Episodes: 1
Number Of Seasons: 1 [Movie]
The King of Pigs is a Korean animated psychological thriller film. The hierarchical social structure is this story's theme, but it is more difficult to break it.
Kyung-Min and Jong-Suk were called pigs because they were from the bottom class. On their reunion day, they were again called pigs. Despite getting angry, they were unable to show resistance. Then, Chul, a king of pigs, appears, and these two heavily rely on Chul to make things right.
Best Characters To Look Out For:
Hwang Kyung-Min
Jung Jong-Suk
Kim Chul
#13 Noblesse
Korean Title: Nobeulleseu
Number Of Episodes: 13 + 2 Special Episodes
Number Of Seasons: 1
Noblesse is a Korean anime based on a Manhwa with the same name. To be precise, this is the Korean version of Bleach.
The "Noblesse" Cadis Etrama di Raizel stayed asleep for 820 years. His ranking is the highest and most powerful among the Vampires. Noblesse is the one who punishes the rogue vampires. His sole duty is to maintain order among the Vampire clan.
As a whole, Frankenstein's chemistry with less-talking Raizel is something extraordinary that does not need much action or explanation.
Best Characters To Look Out For:
Cadis Etrama di Raizel
Frankenstein
M-21
#12 Blade of the Phantom Master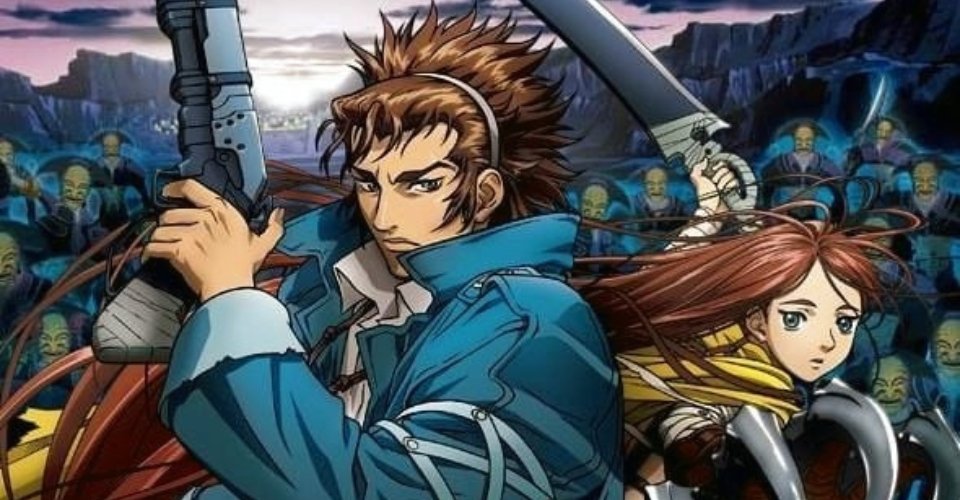 Korean Title: Shin Angyo Onshi
Number Of Episodes: 1
Number Of Seasons: 1 [Movie]
This action-packed fantasy anime revolves around a warrior and his journey to keep a promise to a deceased one. There are a lot of fight scenes, and the animation style is quite similar to traditional Japanese anime.
A lonely warrior Munsu is the primary protagonist of the story. Mon-ryon seeks Munsu's help to save his girlfriend, Chunhyan, from the evil Lord Byonand. In the process of saving Chunhyan, Mon-ryon loses his life. But Munsu keeps his promise and continues his journey to save Chunhyan.
Best Characters To Look Out For:
Munsu
Chun Hyang
Jyun
Mon-Ryon
#11 Wonderful Days
Korean Title: Sky Blue
Number Of Episodes: 1
Number Of Seasons: 1 [Movie]
The background setting of Wonderful Days is set in the year 2142. This is a story of survival with some romantic elements.
In Wonderful Days anime, humans struggle to live on Earth, and only a few have survived. These people have built a city called Escoban. This city is the living place for all the elite classes of the remaining society. But the pollution emitting from this place has crumbled this dystopian world.
The hero of this story, Shua, comes from outside Escoban. But his love for his childhood friend, Jay, shattered when she chose security commander Cade over him.
Best Characters To Look Out For:
#10 A Day Before Us
Korean Title: Yeon-ae Halujeon
Number Of Episodes: 44 [ONA]
Number Of Seasons: 3
A Day Before Us is a heartwarming romantic series with four different characters. The episodes are ultra short and take little time to finish.
Ha Eun, Yeo Reum, Yeon Woo, and Wook Kim are the main protagonists of this anime and take part in this teenage love story of South Korea.
Best Characters To Look Out For:
Ha Eun
Yeo Reum
Yeon Woo
Wook Kim
#9 Oseam
Korean Title: Oseam
Number Of Episodes: 1
Number Of Seasons: 1 [Movie]
Oseam is based on a local fairy tale. The tale was Jeong Chae-bong's creation which deals with an innocent heart-warming storyline.
Two orphans, Gilson, a five-year-old boy, and his blind sister Gami lost their mother in a fire. The blaze also took Gami's eyesight. Soon after, a wise monk took these two kids to a temple as a refuge. However, Gilson finds a cure for his sister's blindness in exchange for a high price which could change everything.
Best Characters To Look Out For:
#8 Daisy: A Hen into the Wild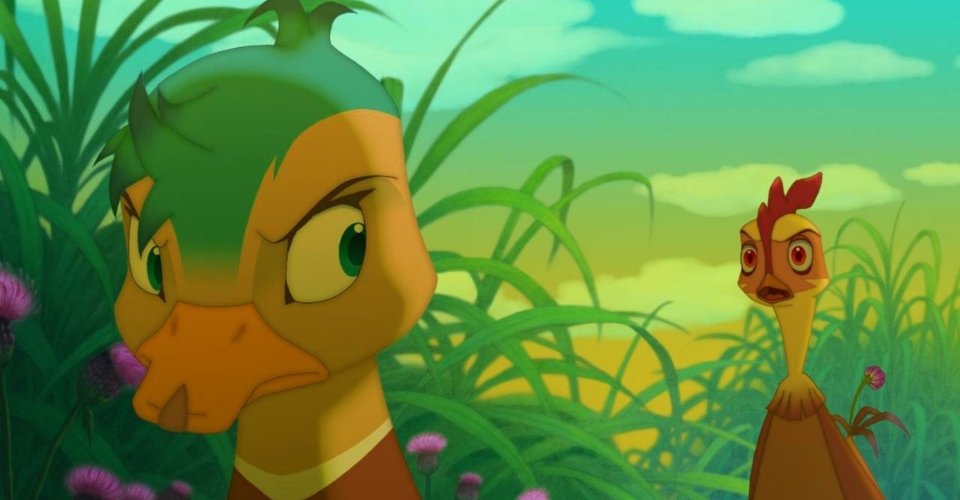 Korean Title: Madang-eul Naon Amtalg
Number Of Episodes: 1
Number Of Seasons: 1 [Movie]
At a glance, The anime seem like a child's tale, but the story offers more than that. Daisy: A Hen into the Wild film won the 2011 Asia Pacific Screen Award for Best Animated Feature Film.
Leafie is a hen from the farm. To lead a free life, she escapes from her farm. After tasting freedom in the wild, she understands how brutal reality is. The story just showcases a glimpse of the harsh reality in a unique manner.
Best Characters To Look Out For:
#7 Semantic Error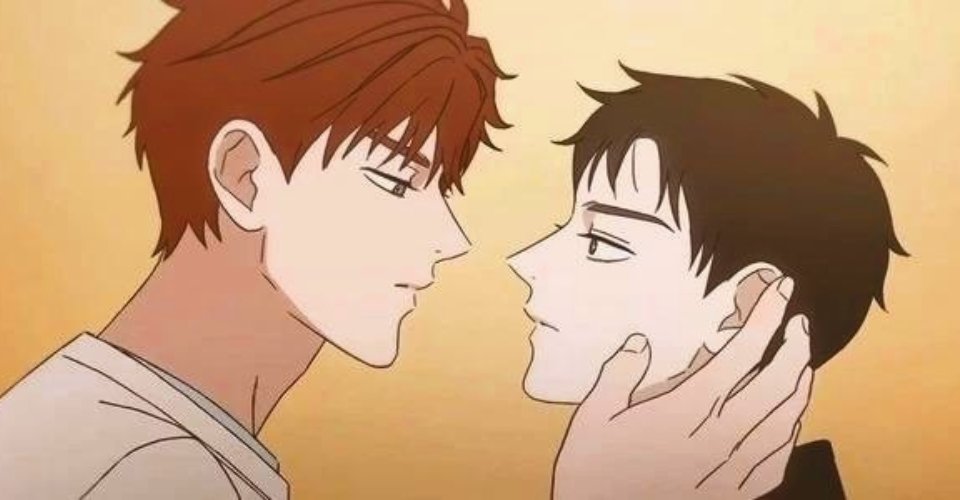 Korean Title: Semantic Error
Number Of Episodes: 4[ONA]
Number Of Seasons: 1
Semantic Error is a Korean Boys Love anime that is a four-episode Korean ONA. Chu Sangwoo is a computer science major but desires Jang Jaeyoung most. On the other hand, Jang Jaeyoung is a design artist. This Korean anime deals with a binding between two different thoughts.
After meeting Jang Jaeyoung, Chu Sangwoo learns many things about life. One of those is breaking free from a busy and robotic lifestyle.
Best Characters To Look Out For:
Chu Sangwoo
Jang Jaeyoung
#6 Cheonnyeon-yeowoo Yeowoobi
Korean Title: Cheonnyeon-yeowoo Yeowoobi
Number Of Episodes: 1
Number Of Seasons: 1 [Movie]
Despite Nature being a significant theme, this anime film comes from the sci-fi genre with fantasy elements. This is a sweet story of a mythical orphan creature, Yobi, who lives in a forest. She stays with her alien friends whose ship is in no condition to fly. After avoiding human civilization for so long, she was forced to meet them after her alien friends got captured.
While searching for her lost friends, she became friends with a student named Geum Yee. However, a dangerous hunter was following her and would keep her in check at every moment.
Best Characters To Look Out For:
Yobi
Geum Yee Hwang
Hunter
#5 Jang Geum's Dream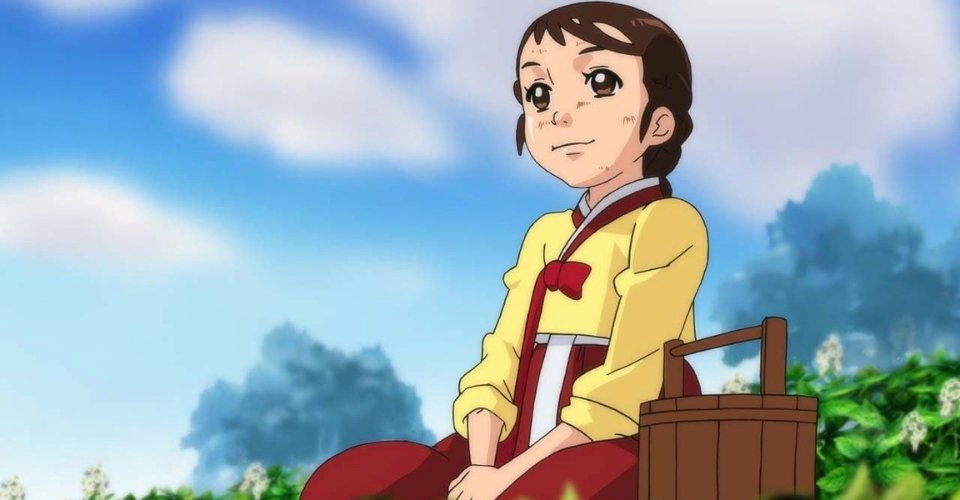 Korean Title: Dae Jang Geum
Number Of Episodes: 52
Number Of Seasons: 2
Jang Geum's Dream is the story of a young servant girl, Jang Geum, who faces the harsh reality of ancient times. Her goal is to become a palace chef.
Even though Jang Geum's skill and open-minded approach have earned her much praise, They also made her forget the sole purpose of her life of becoming a cook. The corruption and politics also worried her about achieving her life's aim.
Best Characters To Look Out For:
Jang Geum Seo
Jeong Ho Min
#4 Lookism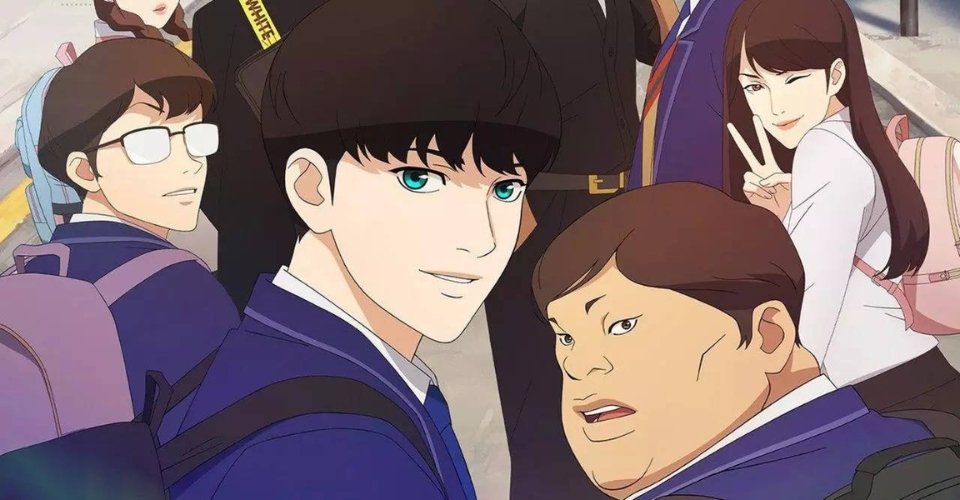 Korean Title: Oemojisangjuui
Number Of Episodes: 8
Number Of Seasons: 1 (ONA)
Lookism is unique and different from other stereotypical Korean anime. On one side, it promotes Korea's culture of Pop, where the face gets more value than the talents. On the other hand, it also heavily criticizes this culture which is not seen in many Korean shows.
Hyung Suk has spent all his school life being bullied for having an ugly look. After being bullied for so long, he decided to transfer to a new school. But the miracle happened when he woke up possessing a tall, handsome, and beautifully toned body.
Best Characters To Look Out For:
Park Hyung Suk
Duk-Hwa Pyeon
Eun Tae Lee
Jin Sung Lee
Soo Jung Choi
#3 Winter Sonata
Korean Title: Fuyu no Sonata
Number Of Episodes: 26+ 1 Special
Number Of Seasons: 1
Winter Sonata anime is based on a Korean drama of the same name. Yoo Jin tragically lost her love Joon Sang in a car accident. However, she later decides to marry one of her childhood friends.
But everything changed when Yoo Jin met a person who looked exactly like Joon Sang. Now, Watch her conflict between two different paths in this dramatic anime series.
Best Characters To Look Out For:
Yoo Jin
Joon Sang
Min Hyung Lee
Sang-Hyuk Kim
#2 God of High School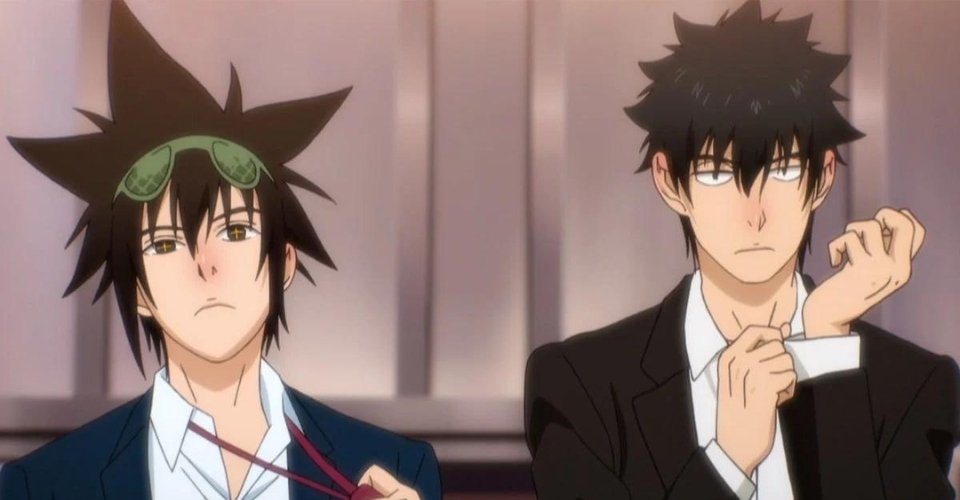 Korean Title: Gat Obeu Hai Seukul
Number Of Episodes: 13
Number Of Seasons: 1
God of High School is another fantasy and fighting anime. This Korean anime became very popular due to its similarity with Dragon Ball Z and Hunter X Hunter.
Jin Mo-Ri is a casual figure who has forgotten the full extent of his mythical power. But the wrongdoers are the main focus here, who have a much bigger role to play in the plot for their character development.
The anime deals with a high school fighting tournament called "God of High School ." All the great fighters in Korean high schools can participate in this tournament. They are allowed to use any martial arts form and weapon. At the end of it all, the winner can wish for anything they desire most, but this is not an easy feat to achieve.
Best Characters To Look Out For:
Jin Mo-Ri
Dae-Wi Wan
Mi-Ra Yu
#1 Tower of God
Korean Title: Kami no Tou
Number Of Episodes: 13
Number Of Seasons: 1
Tower of God is considered the best anime adaptation of any webtoon that took audiences by storm, especially out of Japan. From the animation style to the characters, every aspect of this South Korean-Japanese anime is more than impressive.
Yes, The anime adaptation left some vital plot points in the first season. Tower of God is a shonen anime, but on the other hand, it challenges the idea of a shonen protagonist. This kind of aspect is rarely seen in Japanese anime or manga.
To describe the whole series in one line: "This is the story of Rachel, the girl who climbed the tower. So, she could see the stars and Bam, the boy who needed nothing except her."
The story follows the journey of Bam and Rachel to climb the Tower. The tower has different floors, and every floor holds mysteries with its character as well.
Best Characters To Look Out For:
Twenty-Fifth Bam
Aguero Agnes Khun
Rachel
Rak Wraithraiser
Endorsi Jahad
Ha Yuri Jahad
Anaak Jahad
Hatz
Honorable Mentions
DOTA: Dragon's Blood
Ragnarok the Animation
Genei Toushi Bastof Lemon
Mari Iyagi
Semi and the Magic Cube
My Beautiful Girl, Mari
Ghost Messenger
Shining Star
The Haunted House: The Secret of the Ghost Ball
RESTOL, The Full-Armed Rescue Squad
Dallyeola Hani
Olympus Guardian
Hello Jadoo
Elsword
Closers: Side Blacklambs
Super Secret
Flowering Heart
Element Hunters
Hammerboy
Green Days: Dinosaur and I
On The White Planet
Aachi and Ssipak
Life is Cool
Empress Chung
The House
We hope you have enjoyed our rankings, but a few top Korean animated movies missed this list. The reason is simple they were developed by American Studios. So, they don't fall under the anime category.
We hope you will watch our Korean anime recommendations and let us know which one you choose next.