Trap characters in anime have always added a much-needed X factor to the story. If you are reading this, you already have an idea about trap characters, but if you still have doubts, let me give you a brief explanation.
When a boy cross-dresses as a girl, it is called a trap, and when a girl cross-dresses as a boy, it is called a reverse trap. It sounds like reverse Uno, I know.
And they are called trap characters because they are often so well dressed as their opposite gender; that the person in front of them addresses them with the opposite gender's pronouns.
Among several trap characters in anime, some like the idea of cross-dressing; some are forced to cross-dress, while others cross-dress to cope with their emotional distress.
So, without further ado, let's begin the list of the 30 best trap anime characters or the best anime traps of all time.
#30 Ayumi Saitou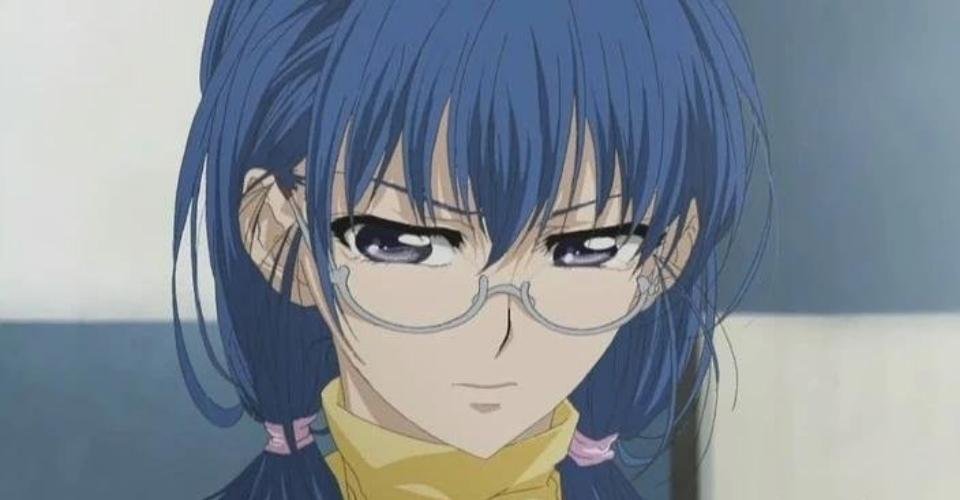 Anime: Shion no Ou
Trap Level: 36/100
Ayumi Saitou is a 16-year-old male shogi player. He had to drop out of school to look after his ill mother. As male players take two years to qualify, Ayumi dresses as a girl to play Shogi to earn money. And his androgynous features do help him to complete the feminine look.
When he dresses up as a girl, he is hard to recognize. However, later in the series, he starts to play as a boy. He also starts caring a lot about Shion Yasuoka, the main protagonist.
#29 Kurapika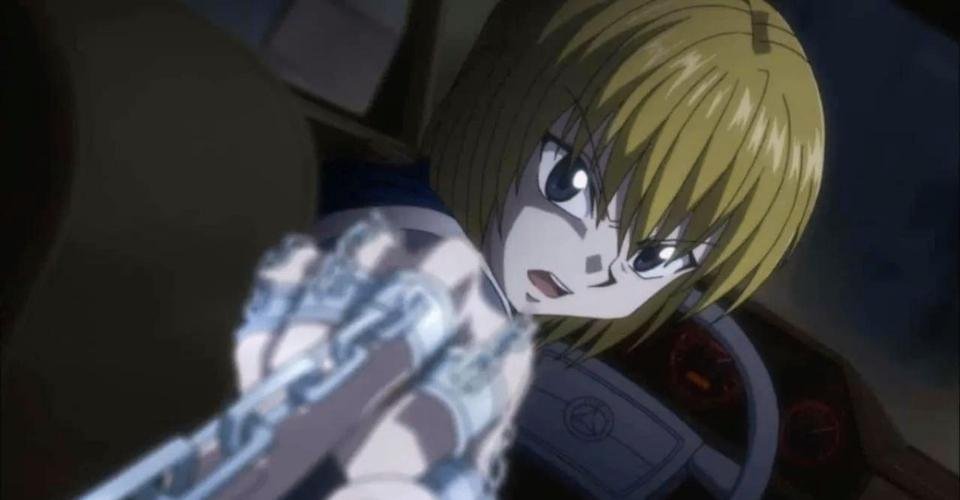 Anime: Hunter x Hunter
Trap Level: 38/100
Kurapika is the lone survivor of the Kurta clan. The clan got hunted for their eyes which turned scarlet when enraged. He lives only to hunt the hunters who wiped away his clan from the face of the earth. Kurapika is kind toward his friends but, to his enemies, a merciless devil.
Kurapika stands in a weird place as a trap character. You cannot approach Kurapika and use a pronoun without asking him directly. If you see him, he has feminine vibes, but his actions and way of speaking say otherwise. That's why he is often misunderstood as a girl because we are humans, and judging by appearance is in our DNA. Unfortunately.
#28 Neferpitou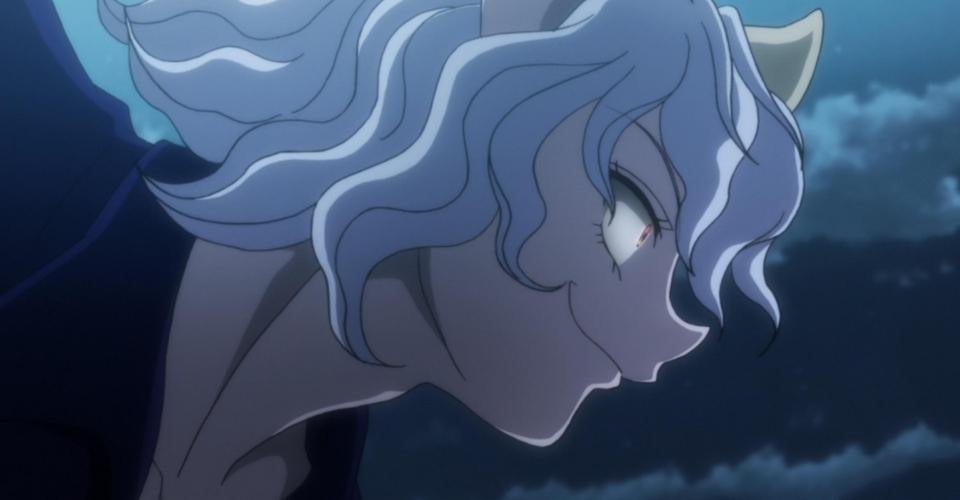 Anime: Hunter x Hunter
Trap Level: 40/100
Well, there is nothing more to talk about the antagonists of Hunter x Hunter; they all have distinct characteristics with a solid standing in the story.
While Neferpitou is undoubtedly one of the best antagonists, Neferpitou is also a unique trap character. WHY?
Because Neferpitou's gender never got revealed.
In the databook, Neferpitou is a boy, while in the Hunter x Hunter RPG, Neferpitou is a girl.
Even Togashi drew Neferpitou sometimes like a boy and other times like a girl. There have been forums across the internet about Neferpitou's gender. But it is still a mystery.
You can find those interesting facts on Fandom and Reddit, so go through them if you want.
#27 Nagisa Shiota
Anime: Assassination Classroom
Trap Level: 43/100
Nagisa Shiota is sweet and kind. He is so weak that his strength is on par with some of the girls in Class 3-E. Besides, he gets misunderstood as a girl due to his two pigtails.
However, if you underestimate him, you will be dead before you realize it. He is an assassin at heart; whenever a crucial situation appears, you can hardly recognize him because of the bloodlust he oozes.
How perfect is it for an assassin to be a trap character?
I know she became a teacher in the end; she isn't an official assassin.
20 Smartest Anime Characters Of All Time (Ranked By IQ Level)

Fans Also Read
#26 Hideri Kanzaki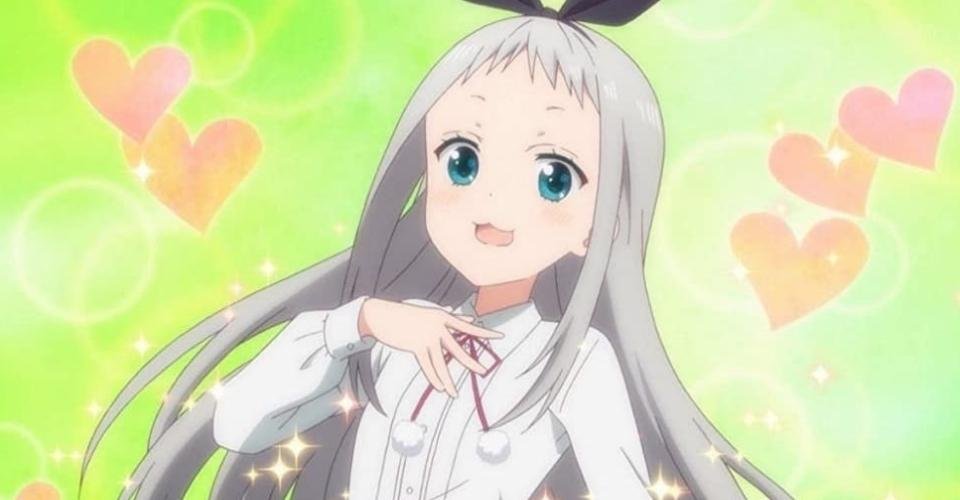 Anime: Blend S
Trap Level: 46/100
Hideri Kanzaki wants to be an idol instead of inheriting his family farm. So, he cross-dresses and works as a waitress. While she is feminine in every way, his way of killing cockroaches exposes his masculinity.
He needs to master the scream after seeing bugs; if not, his dream of becoming an idol would never become a reality.
Sometimes, screaming is the way to success.
#25 Aoi Hyoudou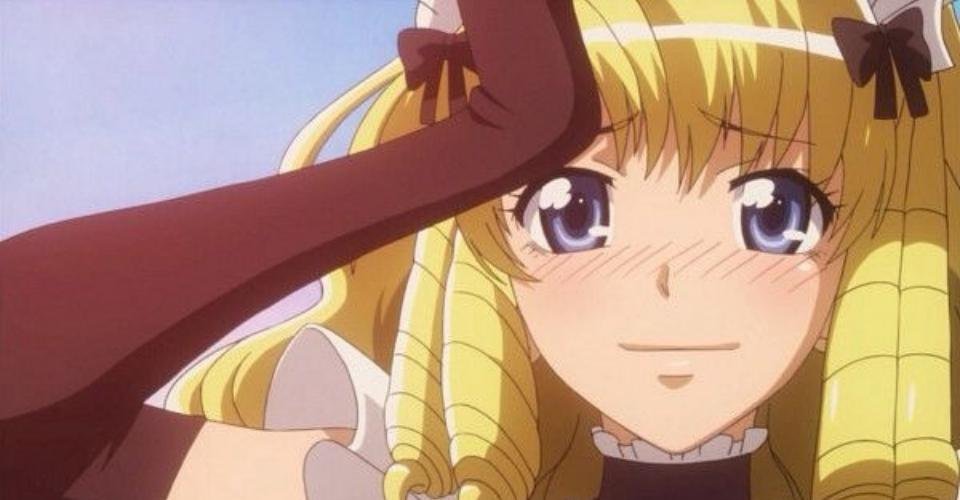 Anime: Maid Sama!
Trap Level: 49/100
Aoi Hyoudou embraces and enjoys cross-dressing like a girl, and his androgynous features help him with that. His liking for cute things and craving for attention made him a popular internet female idol.
In his female avatar, Aoi likes to tease men. However, Satsuki, his aunt, soon exposes his true gender. With age, his voice became more masculine, and Aoi had to give up on his love for cross-dressing while embracing fashion design.
Aoi is one of those rare characters who gets affected by the natural progression of life. And that is also why Aoi is a note-worthy anime trap character.
#24 Gasper Vladi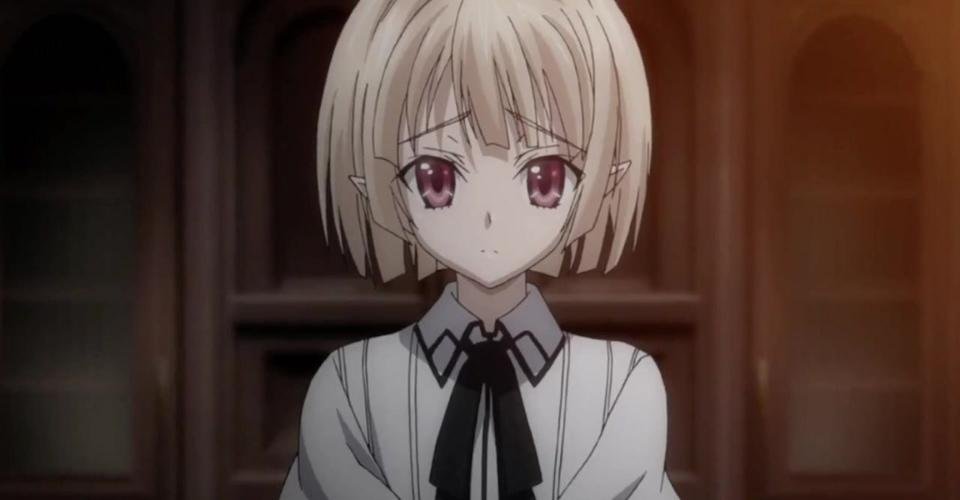 Anime: High School DxD
Trap Level: 50/100
Gasper Vladi is a half-human and half-vampire who was sealed at a young age due to his inability to control his power of stopping time. Though he can control his power way better than before, he still has a long way to go before he can master the ability.
Gasper is a shut-in who likes to crossdress because of how cute female clothing is. Unlike other boys in the academy, Gasper wears the girls' school uniform.
#23 Hime Arikawa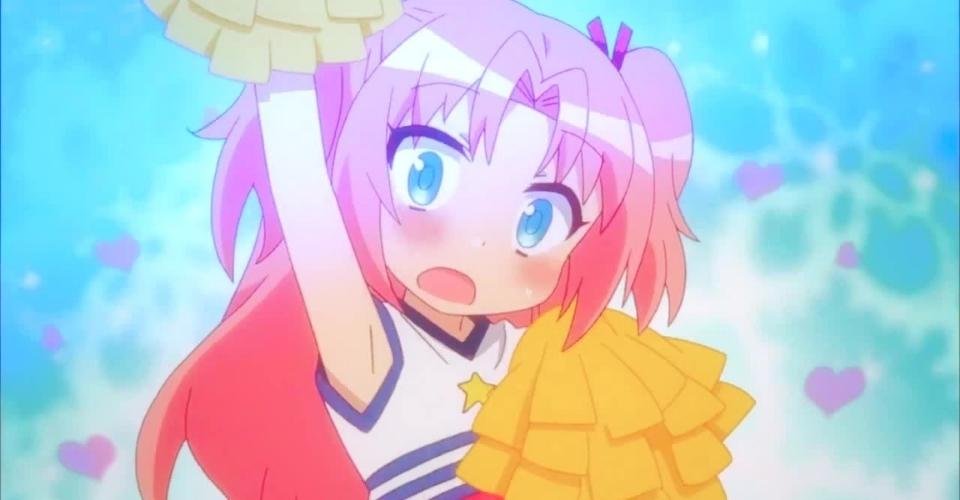 Anime: Himegoto
Trap Level: 52/100
Hime Arikawa's reason for cross-dressing is quite different than others. For other characters, it is either their love for cross-dressing or to cope with their overwhelming emotions, but for Hime, it is life or death.
How?
Due to his irresponsible parents, Hime has a massive debt in his name. He also faced the consequences from the creditors for not being able to pay it back.
However, a student council from another school decides to pay off his debts, but in return, Hime must transfer to their school and cross-dress until he graduates from high school.
Though he is treated worse than a pet in the student council, he has no other way to pay off his debt.
20 Best Chibi Anime Series You Need To Add To Your Watch List

Fans Also Read
#22 Akira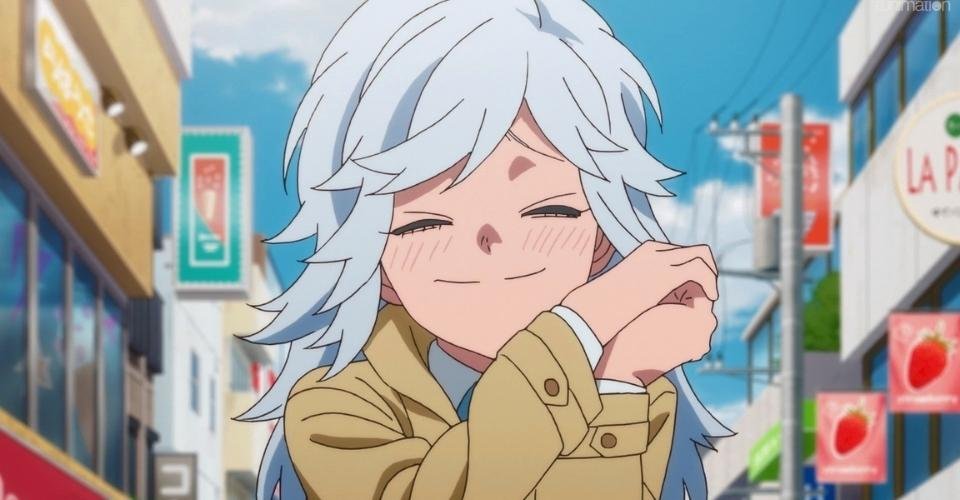 Anime: Kemono Jihen
Trap Level: 55/100
Akira Iwakiyamayukisatoshironanogojuurokushi, yes, that's her full name. He is one of the main protagonists of Kemono Jihen. Akira is a snow kemono; who came to Tokyo looking for his elder brother. There she met Inugami and joined the kemono detective agency.
Akira is what a stereotypical cute teenage female in anime looks like, except for the fact that Akira is a male. He is very sensitive, loves cute things, hates anything that is gross and involves bugs, loves to take selfies, and even his mannerisms and body language point to him being a girl.
Even Kabane, the main protagonist, mistook Akira for a cute girl. Don't underestimate Akira just because he is new to the world of trap characters. He is more than capable of snatching that crown if he wants to.
It's just that he is kind and enjoys life more than anything.
#21 Jakotsu
Anime: InuYasha
Trap Level: 57/100
Jakotsu is an antagonist of Inuyasha. He is homosexual and doesn't shy away from expressing it. He is twisted in many ways.
If he is sexually fascinated with someone, he kills that individual. Someone with good instincts can feel his bloodthirst instantly.
He is loyal and honest with no greed for power; on the other hand, he is cowardly during battles as he likes to take hostages and wants his enemy to plead.
And what makes him a trap character is his feminine appearance. He wears a kimono with bright red lip color and a feminine hairstyle to complete his look with a hairpin.
#20 Titus Alexius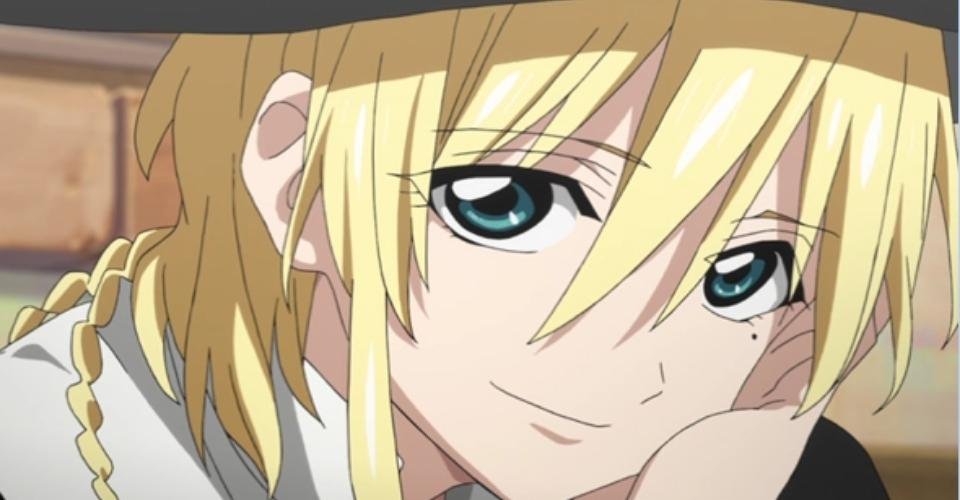 Anime: Magi: The Labyrinth of Magic
Trap Level: 61/100
Titus Alexius is a former High-Class Magician and the current Great Priest of the Reim Empire. Not only that, but he is also one of the four Magi of this era.
His talents have no bounds. Talking about talent, he is also a genuine anime trap character due to his feminine figure and high-pitched voice. Even Aladdin, the main protagonist, mistook him for a girl.
#19 Chihiro Fujisaki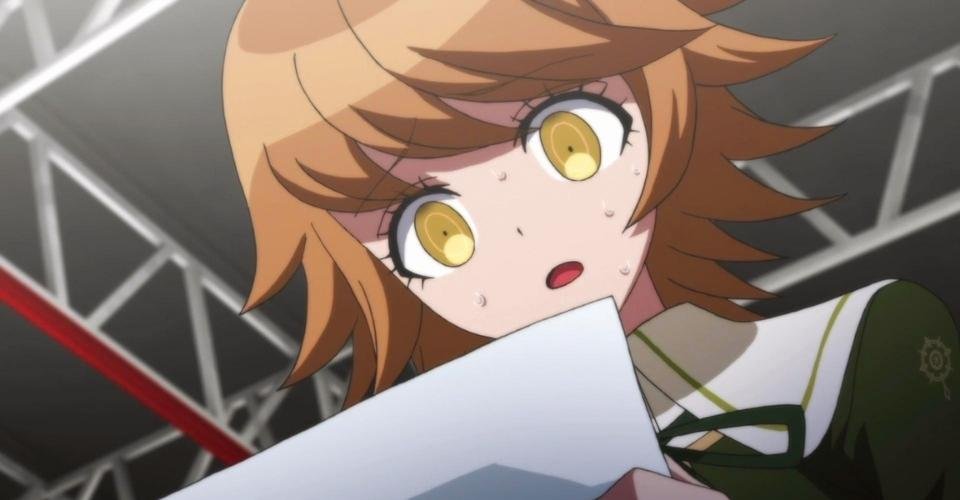 Anime: Danganronpa: The Animation
Trap Level: 62/100
In this list, Chihiro Fujisaki might be the only trap character who never intended to cross-dress. Being the genius programmer that he is, Chihiro gets bullied because of his weak build as a boy.
That is also the reason why Chihiro started cross-dressing as a girl.
He is also one of the characters who is bullied and harassed for his looks. Chihiro is a trap character for whom cross-dressing is a way to cope with unfortunate circumstances.
#18 Hitoshi Sugoroku
Anime: Nanbaka
Trap Level: 65/100
You wouldn't believe it if I said Hitoshi Sugoroku is a boy.
He is the younger brother of Hajime Sugoroku, the guard of Nanba Prison. Hitoshi also joined the prison as a low-ranking guard.
Looking at him, the prisoners got excited to see the beautiful woman as a guard. When Hajime revealed that the beautiful woman was his younger brother, Hitoshi, it was the last nail in the coffin for the prisoners.
Hitoshi Sugoroku is a commendable trap character.
#17 Ryouji Fujioka
Anime: Ouran High School Host Club
Trap Level: 67/100
Let's give a round of applause to Ryouji Fujioka as the only father to make it onto the list of trap characters. And, yes, he is the father of Haruhi, one of the protagonists of Ouran High School Host Club.
After his wife passed away when Haruhi was only five years old, Ryouji became a professional crossdresser responsible for entertainment in an okama bar.
Ryouji is very good at crossdressing because when he dresses as a man, he is as masculine as being feminine when he dresses as a woman.
I know you had to read the sentence twice to understand it.
#16 Seishirou Tsugumi
Anime: Nisekoi
Trap Level: 70/100
Seishirou Tsugumi is born with good looks.
Tsugumi is childhood friends with Chitoge Kirisaki, one of the protagonists, whom she promised to protect after becoming stronger.
And a decade later, after being raised by gangsters as a hitwoman, Tsugumi has come to protect Chitoge, disguised as a pretty boy.
Raised to be cautious and ready to fight, Tsugumi is not so fond of feminine clothes; because of their cuteness and how hard it is to fight in those clothes.
To her, wearing feminine clothes is embarrassing, but Chitoge makes her wear those from time to time. Tsugumi is quite masculine, which you can tell by her introduction scene, where all the girls fall for her, the moment she enters the class in a boy's uniform.
Now, that's how you nail a disguise and become a top contender for the throne of the best anime trap character.
#15 Yuu Kashima
Anime: Monthly Girls' Nozaki-kun
Trap Level: 74/100
Yuu Kashima is unlike any other anime trap character. Kashima's gender as a female is not a secret. But due to her charms, she is popular among the female students as a prince. Kashima loves the nickname so much that she even calls them "hime," which means princess in Japanese.
She has such a prince-like charm that almost all the male lead roles in the drama club are offered to her, which she tends to skip.
To Kashima, being recognized as a prince boosts her serotonin level.
15 Best Completed Romance Anime To Watch With Your Loved Ones

Fans Also Read
#14 Aura Bella Fiora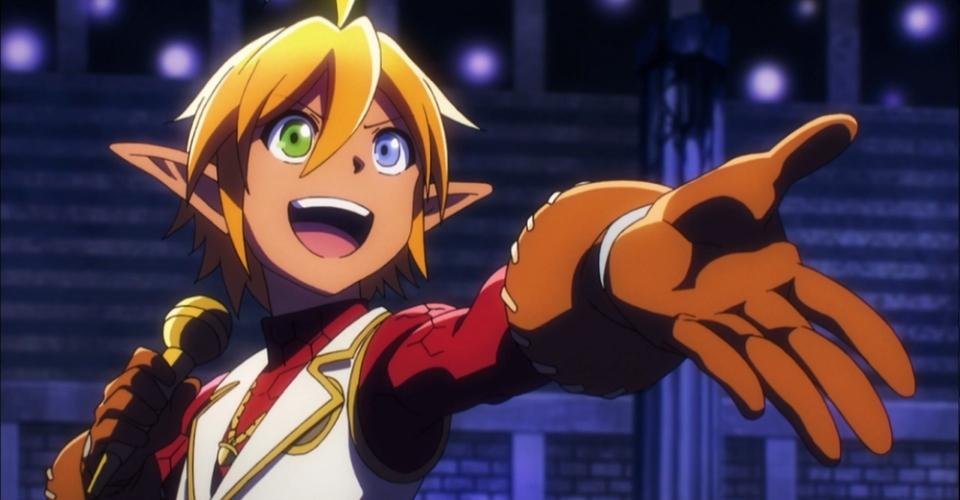 Anime: Overlord
Trap Level: 76/100
Aura Bella Fiora is the twin of Mare Bello Fiore.
There is some interesting play of letters in their names, like Bell-a and Bell-o, Fior-a and Fior-e. And obviously, their names are different.
Unlike her shy twin brother, Aura is dominant and tells her brother what to do and what not to do. In simple words, she is a tomboy with a dominant personality.
By now, you have guessed it already. She is often mistaken for a boy who is exactly opposite to his brother. Both of them make a great duo of anime trap characters.
#13 Mare Bello Fiore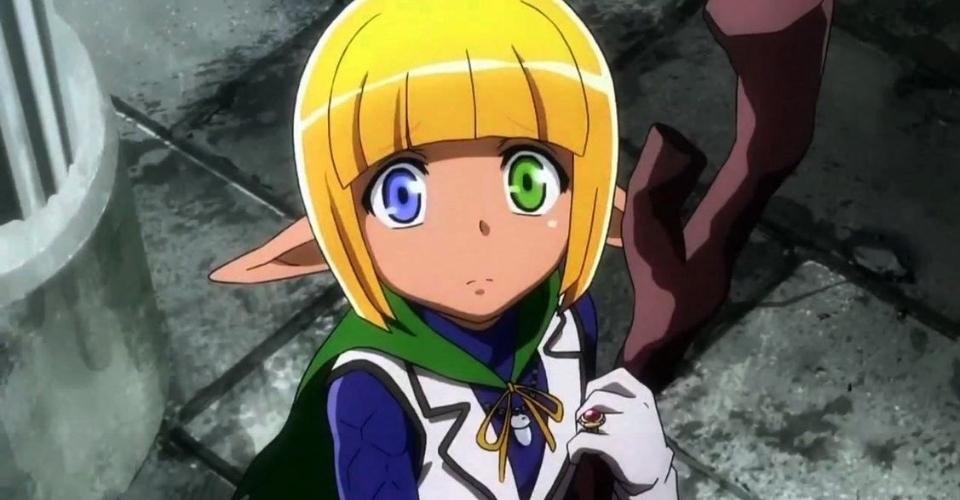 Anime: Overlord
Trap Level: 77/100
Mare Bello Fiore is the youngest of twin floor guardians of the Great Tomb of Nazarick. With the traits of a dark elf, Mare is a boy with girlish looks.
Not only is his timid nature and body language was mistaken for a girl, but his attire is also more feminine than one could imagine. His character is timid because he was created as a younger brother who religiously follows his elder sister.
This kinda gets confusing but if you can have a grasp of the relationship, you'll get to understand the complexity.
#12 Kenjirou Hato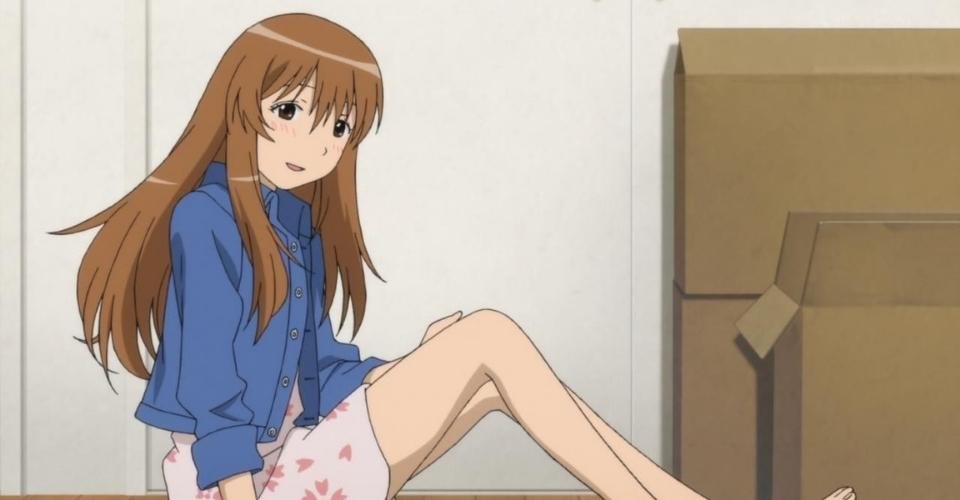 Anime: Genshiken
Trap Level: 79/100
Kenjirou Hato is a member of the Genshiken, a club for otakus. Kenjirou Hato is a male college student who is also a fudanshi, a male fujoshi.
(fudanshi refers to male fans of the Boys Love genre in any medium, while fujoshi refers to the female fans)
Because of his undying love for Boy's Love manga, Kenjirou comes to the club cross-dressing as a female. You'll be surprised to see how beautiful he looks after cross-dressing, not to mention the feminine voice he uses.
Besides that, he makes sure to clean his body hair before cross-dressing. Even his clubmates were in shock after knowing his secret. Not by the fact that he cross-dresses but by how unidentifiable he is as a female.
That's what you call dedication. As we all know, no detail is too small.
#11 Envy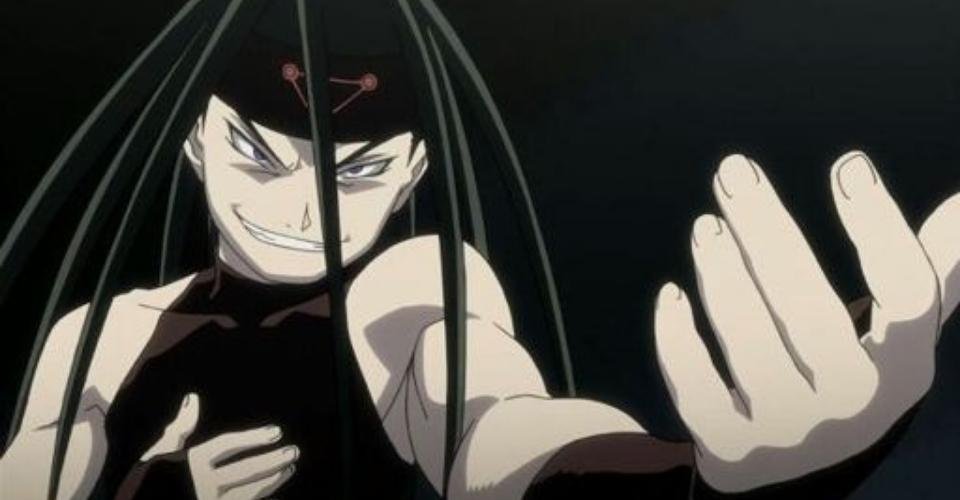 Anime: Fullmetal Alchemist: Brotherhood
Trap Level: 81/100
Envy is the personification of the word trap. Envy is a homunculus that can shapeshift into any existing human. Envy can also modify voice to perfectly copy the gender while shapeshifting.
Though Envy is often referred to as he, in reality, he is genderless. And with the ability to shapeshift, there cannot be anyone else who plays a perfect trap character.
Envy is the embodiment of the envy of Father, the main antagonist of Fullmetal Alchemist: Brotherhood. He uses Envy to carry out the evil plans flawlessly.
#10 Haruhi Fujioka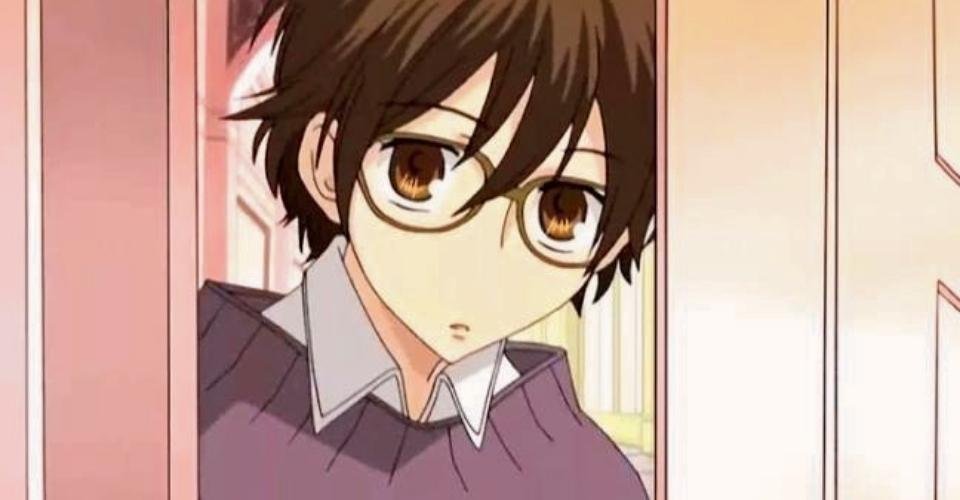 Anime: Ouran High School Host Club
Trap Level: 83/100
Please welcome Haruhi Fujioka, daughter of Ryouji Fujioka, who is also in this elite list of anime trap characters. Talking about the elites, Haruhi joined the elite Ouran High School through a scholarship.
So, here's the setup, Haruhi had to cut her hair short as a piece of gum got stuck in it. Due to that, she was mistaken as a boy by the Host Club. It doesn't end here; to pay back the debt of the 8 million yen vase she broke, Haruhi had to work as a host in that Host Club.
And it isn't a problem for her, as she can pull off a host look quite well. In fact, her sweet demeanor is making everyone fall for her, regardless of gender.
What else does one need to be an excellent trap character?
#9 Pico
Anime: Boku no Pico
Trap Level: 85/100
Well, Pico is a legend in the anime community. He is a pre-adolescent boy involved in sexual relationships with a boy and even a young man.
Let's talk about Pico as a trap character. In the anime, Pico flaunts his feminity because Mokkun, the young man, asked him.
The thing is, Mokkun thought Pico was a young girl when he said that; but ended up with a boy, which he didn't seem to have a problem with.
Pico is good at being a trap character.
#8 Saika Totsuka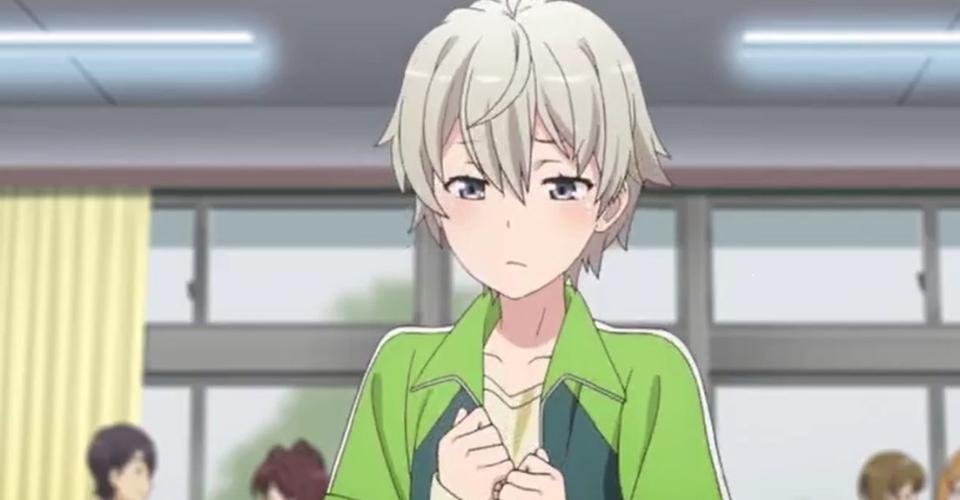 Anime: My Teen Romantic Comedy SNAFU
Trap Level: 87/100
Saika Totsuka has very subtle femininity in his appearance. Which, accompanied by his soft-spoken demeanor, gets him misunderstood as a female.
Even those who know him forget about Saika being a boy. That's how deceiving his demeanor is, which is not made up by any means.
However, unlike most anime trap characters, Saika doesn't like to be misunderstood as a female. In fact, Saika is trying his absolute best to be as manly as possible. On the other hand, Saika is the school tennis club's president and is close with Hachiman, the main protagonist.
#7 Mariya Shidou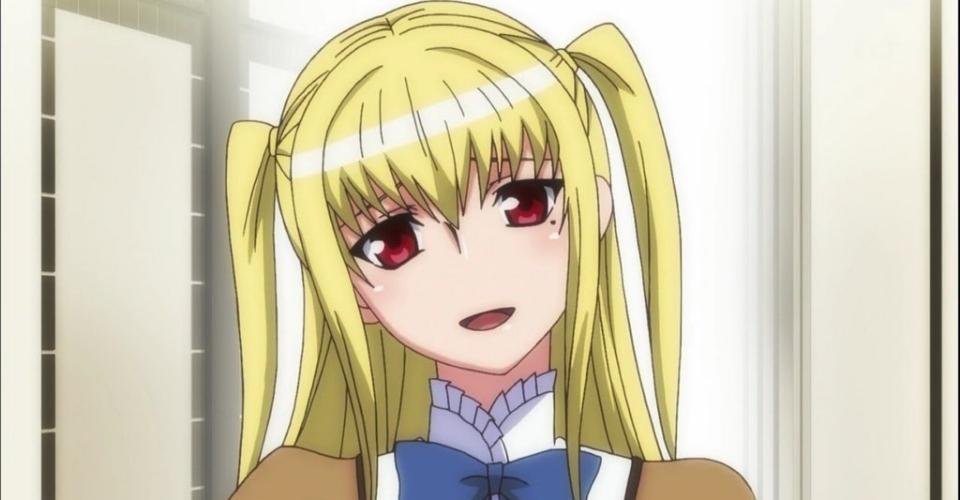 Anime: Maria Holic
Trap Level: 88/100
Maria Holic has one of the best plots to let the cross-dressers shine; in the best way possible. Mariya Shidou, one of the main protagonists, is sent to an all-girls Catholic school just as his twin sister was sent to an all-boys school by their grandmother due to a bet.
If both of them graduate from their respective schools without revealing their true gender, they will become heads of those schools.
And Mariya is born to do this; he is too cunning to not pull it off. Dressed in the school uniform with two pigtails of his blonde hair, he has nailed the look; until Kanako, a new transfer, discovers his secret.
But, Mariya finds a way to keep Kanako quiet by threatening her to reveal her impure intentions of joining this all-girls school.
I know reading this must have piqued your interest in the anime. So do yourself a favor and watch Mariya in action as one of the most cunning trap characters in anime.
#6 Haku
Anime: Naruto
Trap Level: 91/100
I never thought Haku was a boy until he cleared the misconception during his conversation with Naruto. Naruto was as flabbergasted as anyone else watching it for the first time.
And the way Haku walks, talks, and dresses have a feminine touch. Even Naruto admitted that Haku is cuter than Sakura.
Naruto saying that, can you even imagine?
Haku is a mercenary ninja with a tragic past like most other Naruto antagonists, not throwing any shade.
In terms of beauty, Haku is way prettier than your average anime female character, which makes him a formidable trap character.
#5 Kalluto Zoldyck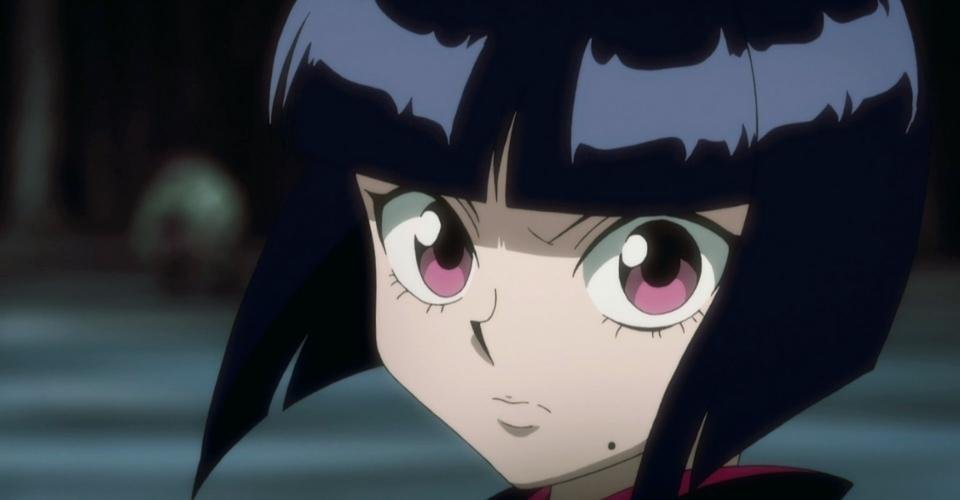 Anime: Hunter x Hunter
Trap Level: 94/100
Kalluto Zoldyck is the younger brother of Killua Zoldyck. Like any other Zoldyck, assassination runs in his blood as well. He ends up joining the Phantom Troupe as a replacement for Hisoka.
Unlike Nagisa (Assassination Classroom), who had the talent for assassination, Kalluto is an actual assassin who does his job professionally.
Kalluto isn't all bulked up. Like Killua, he is small, but his feminine appearance changes everything. The first is getting underestimated as a fragile little girl, after which doom awaits the enemy.
He has a bob cut and always wears a kimono, which is why he is mistaken for a girl quite a few times.
#4 Ritsu Souma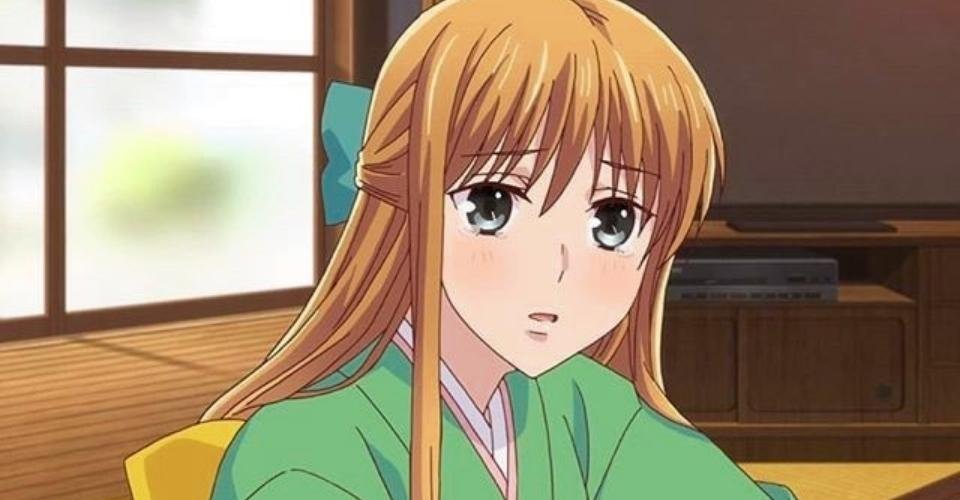 Anime: Fruits Basket
Trap Level: 95/100
Ritsu Souma is the son of the owner of the Souma Family's onsen (hot spring in Japanese). Like other Souma family members, he was born with the curse of the Chinese zodiac sign of a monkey.
He apologizes and overreacts more than he breathes, which shows his extremely low self-esteem. To deal with the societal pressure, Ritsu dresses as a woman to calm his nerves.
The beauty Ritsu exuded is far superior to the beauty of a woman. That's how beautiful he looks. Even Tohru mistook him for a woman.
#3 Ruka Urushibara
Anime: Steins;Gate
Trap Level: 97/100
Unlike other characters, Ruka Urushibara isn't trying to be feminine; he is feminine in every aspect except that her gender at birth was male.
If you see him from day-to-day life and interact with him, without a doubt, I can say that you won't be able to figure that out. He is so feminine that it gets him in trouble. Even a teeny-tiny sudden response startles him so much that he might begin crying.
There's a reason why Okabe, the protagonist of the anime, said that he is more girly than any girl and more feminine than any female. Besides everything else, his biggest wish is to be reborn as a female.
#2 Felix Argyle
Anime: Re:ZERO: Starting Life in Another World
Trap Level: 99/100
Felix Argyle is undeniably one of the best trap characters. Not only does he dress like a female, but he also sounds feminine. On top of that, he uses female pronouns to address himself in front of people who don't know his true gender.
While sounding and looking like a female doesn't deceive everyone, his body language makes sure to tick that off the list.
Despite being a knight, Felix refuses to hold a sword. He specializes in water magic.
#1 Kuranosuke Koibuchi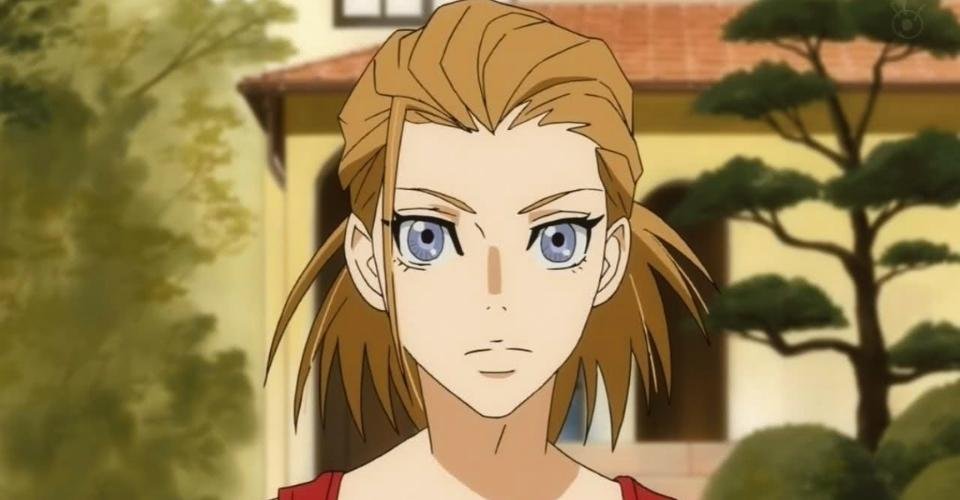 Anime: Princess Jellyfish
Trap Level: 100/100
Kuranosuke Koibuchi has a wealthy political family. But Kuranosuke has no interest in politics; what he loves is fashion. He loves it so much that he wanders around the city cross-dressing as a female. And kudos to him for such brilliant make-up and dressing as a female that it is impossible to recognize him.
However, his family keeps opposing his cross-dressing as his father's brother-in-law is the prime minister. But, being a rebel, Kuranosuke keeps cross-dressing even in front of the prime minister.
Even Tsukimi, the female protagonist who remains half a mile away from males, invited him to his bedroom to sleep, thinking of him as a girl.
That's how you know Kuranosuke has mastered the art and is undoubtedly one of the best anime trap characters.
Honorable Mentions
Here are some trap characters who didn't make it onto the list; but are worth mentioning.
Hideyoshi Kinoshita (Baka & Test – Summon the Beasts)
Souta Takanashi (Working!!)
Yoshino Takatsuki (Wandering Son)
Shuuichi Nitori (Wandering Son)
Hotaru Tachibana (Aoharu x Machinegun)
With that, I end this not-so-short listicle of 30 anime trap characters. If you were with me till the end of this listicle, I hope you enjoyed it. And I appreciate it.
At the end of the day, the trap characters in anime ask you not to judge a book by its cover.
If you have any suggestions, recommendations, or feedback regarding this article, feel free to reach out to averagebeing's Instagram handle, and visit averagebeing.com for more awesome anime content.