Bret Easton Ellis wrote the dark and unsettling book "American Psycho," released in 1991. It was made into a movie in 2000, with Patrick Bateman, a wealthy, young investment banker who lived in New York City in the 1980s, narrating the tale.
Besides having a prosperous and fashionable exterior, Bateman is a psychopathic killer who hides his true identity.
As the story goes on, the brutal murders Bateman executes with precise care and joy expose his violent and vicious character. As he engages in horrible acts of savagery and extreme consumerism, he becomes more and more fixated on upholding a pretense of riches, power, and perfection.
Despite his heinous acts, Bateman avoids being seen by anyone close to him, including his coworkers, friends, and even his attorney.
As his behavior raises suspicion from others, he plays a cruel cat-and-mouse game with them, spiraling further into lunacy and wickedness.
The novel and the film both portray the emptiness and moral decay that lie beneath the surface of the materialistic society. It is a harsh critique of 1980s yuppie culture and materialism.
"American Psycho" is an unsettling examination of a psychopath's mind and a commentary on the darker aspects of contemporary society.
The movie addresses not into insanity but instead delves into the idea that insanity is invisible. Patrick Bateman is invisible to everyone around him. There is no real way to tell him apart from anyone else. Yet he is an insane killer.
What happens if he admits?
The film's ending, however, throws the question to YOU!
But first, let's discuss a couple of questions.
What Did the Ending of American Psycho Mean?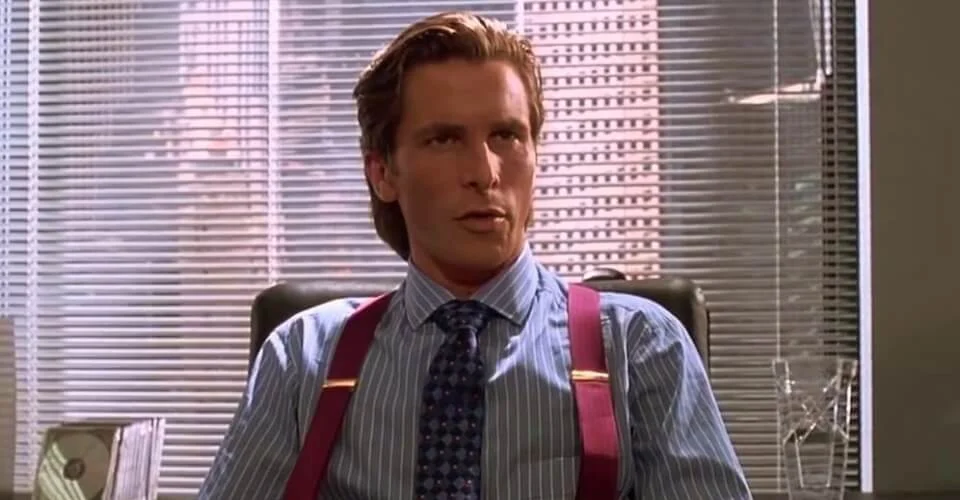 The "American Psycho" movie adaption closes with a mysterious and perplexing moment that leaves us with questions and possible interpretations.
Christian Bale's character, Patrick Bateman, and Stephen Bogaert's Harold Carnes have a tense confrontation in Carnes' office during the movie's closing minutes.
Bateman describes violent crimes, cannibalism, and necrophilia in great detail as he confesses to several horrific murders. His attitude shifts between pride and desperation as he spills his dark secrets, giving the impression that he is indeed unraveling.
Carnes, who doesn't think Bateman is capable of such horrific actions, laughs off Bateman's confession as he continues to make it. He considers Bateman's remarks to be his well-known charms for dark humor, adding to Bateman's perplexity and fury.
As the conversation goes on, Bateman gets increasingly frustrated and upset.
He understands that Carnes is not acknowledging his confession and is being mistaken for another coworker since he is not recognized. The shock of this realization causes Bateman to doubt both the truth of his acts and his sanity.
His gaze exudes confusion and concern as he breaks the fourth wall by looking directly into the camera as if speaking to the audience.
The movie's conclusion is purposefully unclear, leaving it up to the audience to determine the validity of Bateman's confessions and the truth of his crimes.
It calls into doubt the truthfulness of Bateman's account and suggests that his murders could have been delusions or a sign of his worsening mental state.
Additionally, it raises issues with identification, as Bateman wonders if his coworkers genuinely distinguish him from them or if they are identical in the perspective of others.
The film leaves room for us to consider reality, rationality, and the facade of identity. They are left wondering about the true character of Bateman and the effects of his deeds.
The final interpretation of the movie's ending is left up to us to imagine. I believe Bateman subconsciously wanted to get caught because he wanted someone to look at him for once, yet even after he got into a gunfight outside, he was still not caught.
However, Bateman will never be. Not because he's exceptionally cunning but because his wealth obscures people's views and thinking.
Was American Psycho All in Patrick Bateman's Head?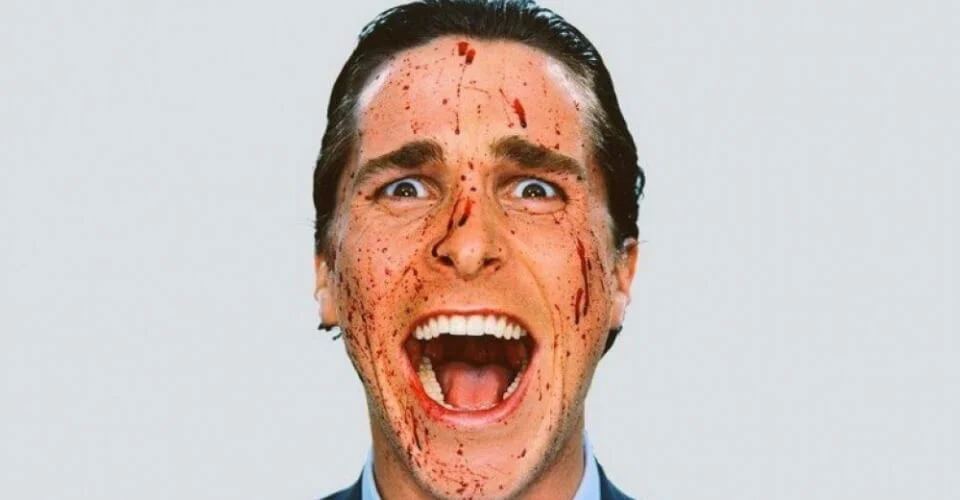 One interpretation holds that Bateman's worsening mental state caused his violent and murderous dreams and that the novel's events are entirely a product of his imagination.
Several hints in the book, including contradictions in the narrative, Bateman's unreliable narrator, and his contacts with persons who might not exist, support this interpretation.
The novel's unclear conclusion, in which Bateman's confession is laughed off, furthers the notion that the whole thing was in his head.
In comparison to the book, the movie version of "American Psycho" offers a slightly different viewpoint. More flexibility for interpretation exists in the movie adaptation.
Similar to the novel, some viewers believe everything in the movie is solely in Bateman's head. The film argues that the violence might result from his damaged mind by using devices like surreal images, disconnected events, and Bateman's dissociative behaviors.
On the other hand, some viewers believe that the events in the film happened, and they see Bateman as an unforgiving psychopathic killer.
But still, no clear answer is provided, leaving viewers to speculate about the events' veracity and Bateman's mental state.
Like the novel, the movie version of "American Psycho" leaves it up to the viewer to decide whether or not Patrick Bateman's actions are all in his head.
Different viewers draw their conclusions based on how they interpret the movie and Bateman's portrayal of the character.
What Happened to All of the Bodies at the End of American Psycho?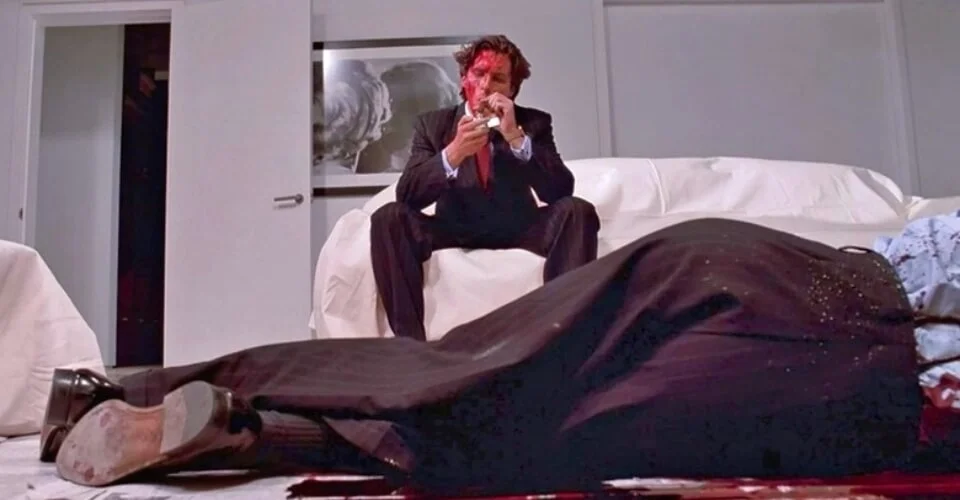 The fate of the victims is left up for speculation at the film's conclusion because there is no clear conclusion given in the movie. However, several scenarios could account for what might have happened to them.
One theory is that Patrick got rid of the bodies. He exhibits meticulous attention to detail and a love of cleanliness throughout the movie, which could imply that he neatly disposed of the remains to escape suspicion.
He might have covered up the killings using his wealth and connections or utilized his work in mergers and acquisitions to control the situation and make the bodies vanish.
As the movie shows Patrick's spiral into madness and hallucination, it's also possible that the bodies were just a fiction of his imagination.
It's possible that Patrick made up the killings in his mind and that no such bodies ever existed in the real world.
Alternatively, the bodies might have been found by the police or other people, which would have prompted an investigation and Patrick's eventual capture.
This would suggest that Patrick's carefully constructed mask of normalcy and his efforts to hide his misdeeds ultimately failed.
The ambiguous conclusion was purposefully left open-ended to emphasize Patrick's unpleasant personality and the hazy boundary between truth and illusion.
What Mental Illness Does Patrick Bateman Have?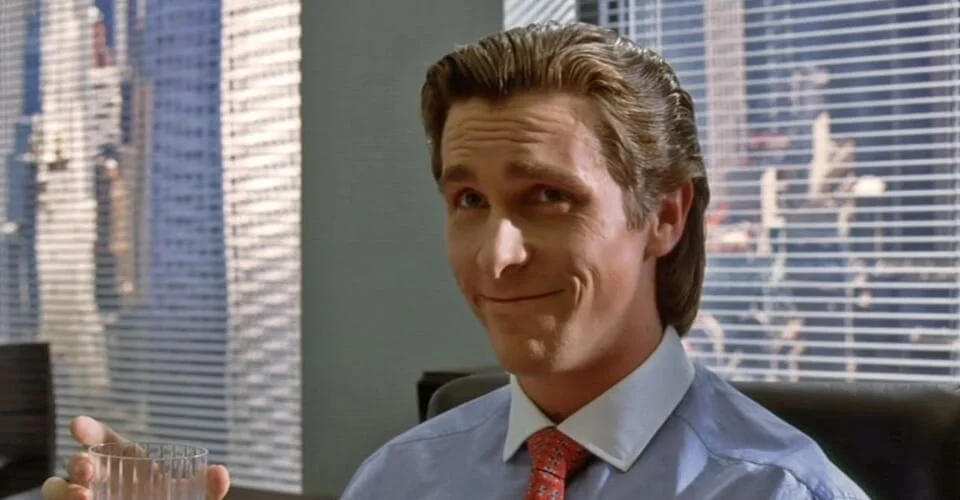 Patrick is shown as a complex guy who struggles with various psychological and behavioral challenges. However, the film does not expressly diagnose him with any particular mental disorder, and there is no conclusive explanation as to what mental illness he may be suffering from.
Patrick exhibits symptoms of psychopathy or antisocial personality disorder, according to one interpretation. He lacks empathy, engages in manipulative behavior, and disregards social standards, all of which are symptoms of psychopathy.
This perspective may be strengthened by his capacity to swing between charming and wonderfully aggressive behavior and his lack of regret for his acts.
A narcissistic personality disorder is another possible diagnosis. Patrick Bateman exhibits egotistical conduct, an over-inflated sense of self-worth, and a desire for praise.
He continuously seeks approval from others and is fascinated with his appearance, which could indicate narcissistic characteristics.
Some believe Patrick Bateman suffers from obsessive-compulsive disorder (OCD). He has a tight, highly regulated daily schedule and exhibits obsessive grooming, such as his precise skincare routine.
However, it is crucial to note that the movie's depiction of OCD may not fully reflect the genuine symptoms and experiences of people with OCD in real life.
Patrick's mental state in the film is open for individual interpretation, and there is no conclusive answer as to what mental disorder he may be suffering from.
The portrayal of the character depicts a complicated and disturbed individual with a variety of psychological and behavioral disorders.
Still, any attempts to diagnose him should be regarded with caution and should not be used as a basis for comprehending real-life mental health conditions.
Why Did Patrick Spare Jean?
After trying to murder Jean, a coworker and former girlfriend, Patrick spares her.
The motive for this action is unclear, however here are a few probable explanations:
The Blurred Lines: One interpretation is that Patrick Bateman does not recognize Jean as the same person he previously attempted to murder. Patrick Bateman's hold on reality is weak throughout the film, with blurred borders between imagination and reality. It's likely that when he sees Jean again after the unsuccessful murder attempt, he doesn't recognize her as the same person and hence doesn't feel the need to harm her again.
Control and Power: Another view is that Patrick Bateman enjoys exercising authority and power over those he kills. By sparing Jean, he may feel as though he has retained control over her, knowing that he can damage her at any time and draw a sense of authority and dominance from this dynamic.
Random and Chaotic Behavior: Throughout the film, Patrick Bateman's actions are shown as impulsive and chaotic, with few obvious motives. Without a particular rationale, his decision to spare Jean could reflect his impulsive and chaotic behavior.
Artistic Interpretation: The movie is notorious for its abstract and vague nature. The director's purpose may have been to leave the cause for Jean's survival open to interpretation, allowing spectators to develop their conclusions and join in conversations about the film's significance.
It's crucial to note that "American Psycho" is a work of fiction, and the characters' goals and actions may not always correspond to real-world logic or reasons.
Many portions of the film are susceptible to interpretation, and the reason why Patrick Bateman spares Jean is ultimately up to individual opinion.
What Did Patrick Do to Christie?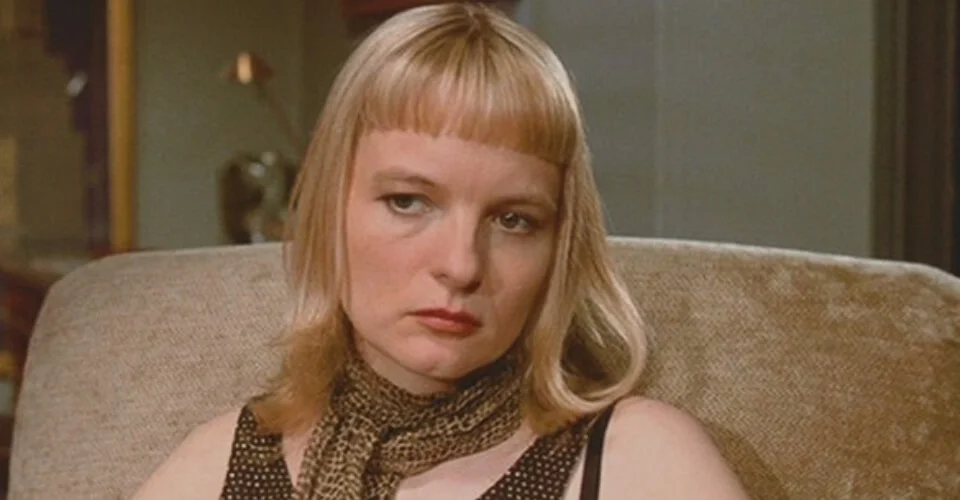 Patrick's activities with Christie are not directly depicted in the film, although it is indicated that he participates in aggressive and abusive behavior toward her.
Christie is presented as a barman who interacts with Patrick Bateman, characterized as a sadistic and aggressive individual. It is implied in the film that Patrick commits sadistic and brutal acts against Christie and other women.
These activities are portrayed as manifestations of his disordered mental condition and lack of empathy for others, particularly women whom he objectifies and dehumanizes.
What ultimately happens to Christie or any other characters is not clearly revealed.
To summarise, American Psycho – Both the movie and the Novel are open for interpretation. Well, that's something you have read a lot in this article, but there is no other possible way to describe it.
Since the actions of Patrick are erratic and unpredictable, the movie's conclusion is also open to the views of individual viewers. So yeah, the meaning of the ending may differ for all of us!
But for the sake of judgment, one might argue that the entire thing is either just a delusion for Patrick or that everything is true, and Patrick either got away with it or was arrested by the authorities.
That's all from our side, though. What is your interpretation of American Psycho?