There is something about watching a deranged psychopath chasing several teenagers through the woods in the middle of the night. It's not the ideal situation to be in, but it certainly makes for great TV.
Movies and shows about psychopaths have been around for decades and are one of the best-performing genres out there. We're not sure why, but the adrenaline rush you get from them is a good reason.
Some watch such movies to escape the normalcy in their lives and jump into a world where a murderous psychopath is plotting how to kill you slowly. Basically, Each individual has their own reasons.
Today we're going to take an in-depth look at this genre and put together a list of must-watch movies with psychos. While some do have bloodthirsty killers, some are just people with mental issues to the point where the normal world does not seem to exist. Most importantly, Not all psychopaths are the same, people.
Okay, let's get to the best psychopath movies to binge right now!
#20 Black Swan (2010)
Run-time: 108 minutes
Black Swan is a psychological horror film by Darren Aronofsky and stars heavy hitters like Natalie Portman, Winona Ryder, and Mila Kunis. The stunning cast is reason enough to catch this movie.
The flick follows the story of a ballerina named Nina Sayers, who has just won the role of the White Swan in a New York City Ballet Production of "Swan Lake." What ensues is Nina's slow descent into madness as the pressure she feels causes her to lose her grip on reality.
Nina's warped view of reality leads her to believe that another character, Lily, played by Mila Kunis, wants to take her place in the production.
The foremost reason we would recommend this movie is Natalie Portman's performance as the disturbed ballerina. She went on to win the Academy Award for Best Actress in a Leading Role for Black Swan. The storyline is slightly predictable, but it is handled with much care. It will have you anxious to know what is about to happen.
Psychopaths in Black Swan:
#19 Manhunter (1986)
Run-time: 120 minutes
Based on the Thomas Harris book, The Red Dragon, Manhunter is the first feature film to include the psychopath we've grown to love, Hannibal Lecter.
Directed by Michael Mann, this film tells the tale of a retired FBI agent named Will Graham, who comes out of retirement to catch a new serial killer called "The Tooth Fairy."
William Peterson plays the role of the FBI agent named Will Graham, who has a unique set of skills, enabling him to think like a serial killer and therefore help catch them. He was also the one who finally captured Hannibal Lecter, known in the movie as Hannibal Lecktor.
As this movie progresses, we are exposed to the grotesque nuances of forensic science and Graham's slow descent into darkness. Graham seeks the help of Lecktor and, like the devil whispering into people's ears, so does Lecktor with Graham. We are shown that there isn't much difference between Graham and the people he hunts.
Brian Cox slips into the role of Hannibal with chilling ease, and William Peterson convincingly plays the part of the spiraling retired agent. While the movie did not do too well at the box office during the initial release, the more recent reviews have praised it as being the best of the Lecter series.
Psychopaths in Manhunter:
Hannibal Lecktor
Francis Dollarhyde
#18 Watcher (2022)
Run-time: 96 minutes
Watcher is a Psychological Thriller written and directed by newcomer Chloe Okuno. It starred Maika Monroe and was praised for the respect it paid to its genre at the Sundance Film Festival premiere.
The film surrounds the tale of a young couple moving to a new apartment that has a large window. Julia, the young wife, notices a man staring at her from a window across the street. As the movie progresses, Julia is lost in paranoia and convinced that this man is the loose serial killer, "The Spider." What follows is a series of mind games played by this serial killer to get what he wants.
While this is a concept that has been done before, it is Chloe's take on the material that separates it from its peers. Rather than being a full-fledged psycho-thriller, it focuses more on the state of fear that women live in every day. Chloe Okuno has treaded the lines prudently and came out on the other side with something exceptional.
Psychopaths in The Watcher:
#17 The Invisible Man (2020)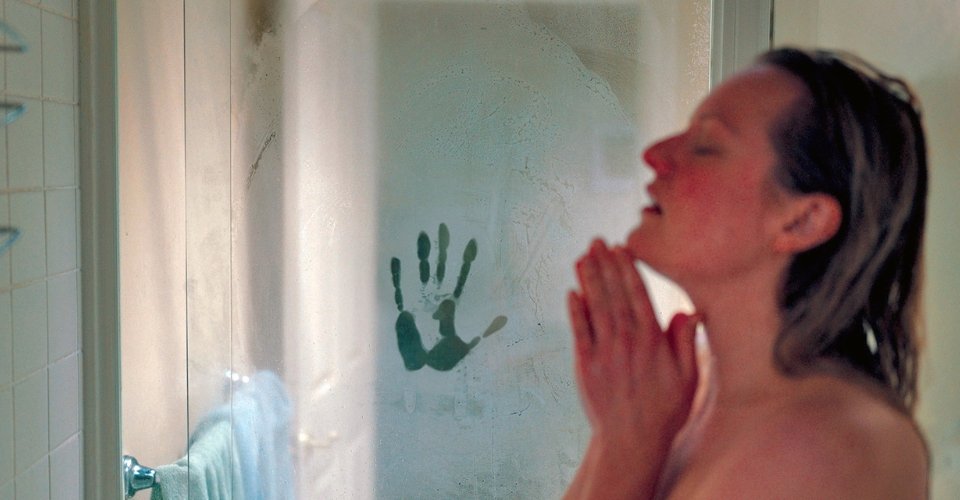 Run-time: 125 minutes
We're not talking about the Kevin Bacon classic. While that is still a pretty good one, This science fiction horror film by Leigh Whannel stars Elisabeth Moss and is revered as one of the best psychological thrillers to come out that year.
Cecelia Kass, played by Elisabeth, is stuck in an abusive relationship with a wealthy optics engineer. The movie kicks off with Elisabeth trying to escape from her deranged boyfriend. Being the engineer/psycho that he is, the boyfriend, played by Oliver Jackson-Cohen, fakes his death and uses his technology to torment his ex-girlfriend.
Unfortunately, Cecelia is forced to watch tragic things happen to her family and friends, all while no one believes that Adrian (the invisible man) is still alive. The invisible man pulls all the stops, torturing Cecelia like never before.
With a tiny budget, this movie hit all the right spots. Elisabeth Moss gives a breathtaking performance as the traumatized victim, making you feel for her at every turn. Rotten Tomatoes even describes it as the 9th-best horror film of all time.
Psychopaths in The Invisible Man:
#16 Gone Girl (2014)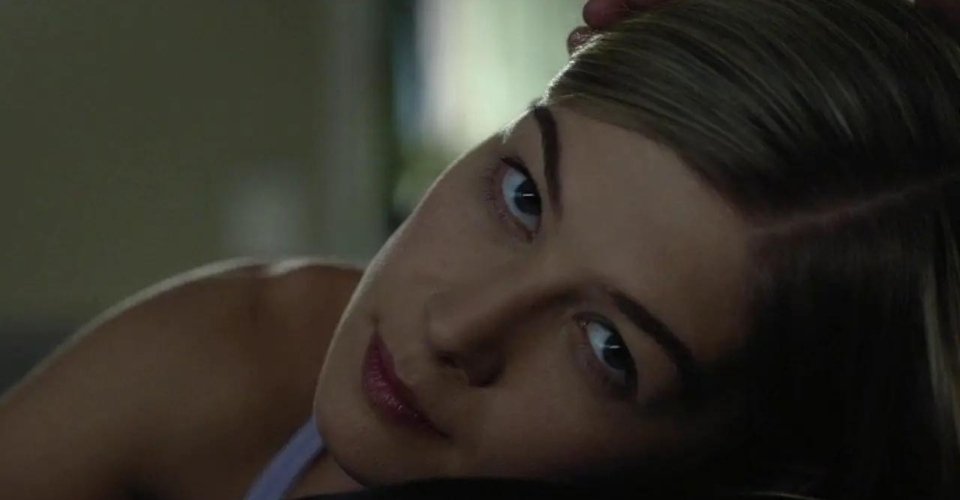 Run-time: 149 minutes
Gone Girl is a Postmodern mystery Psychology Thriller by David Fincher and stars big hitters like Ben Affleck, Rosamund Pike, Neil Patrick Harris, and Tyler Perry. This movie is David Fincher's highest-grossing film, and the positive reception it received was overwhelming.
Gone Girl follows a mind-boggling story about Amy, played by Rosamund, as she tries to frame her husband for her murder. Nick (played by Ben Affleck) goes on a journey to prove his innocence, only to meet resistance at every corner.
Affleck plays a persuasive role as the framed husband trying to clear his name. However, it is Rosamund's performance as the deranged wife who takes the cake.
The film was praised for its excellent casting, with David Fincher knowing exactly how to bring out the best in his actors. Gone Girl got 4 nominations at the 72nd Golden Globes, and Rosamund was nominated for Best Leading Actress at the 87th Academy Awards.
Psychopaths in Gone Girl:
#15 Misery (1990)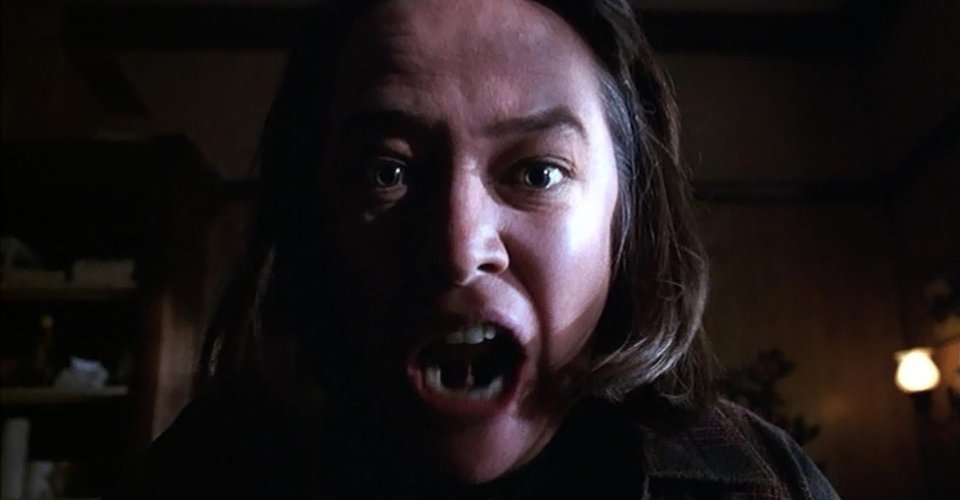 Run-time: 107 minutes
Being rich and famous is all good until your fans decide to kidnap you. Yeah, It does happen a lot.
The Rob Reiner thriller based on the Stephen King novel of the same name will leave you hoping you never become famous. The movie follows a horrifying scenario where a famed romance novelist is captured by his "number one fan" and held prisoner when she dislikes the new direction the writer aims to take.
The psychopath Annie Wilkes, brilliantly played by Kathy Bates, will send shivers down your spine. If you need proof, then let's say that Bates' performance won her the Best Actress award at the 63rd Academy Awards.
Psychopaths in Misery:
#14 Us (2019)
Run-time: 121 minutes
Jordan Peele knows how to make us laugh and stare in awe at the horror we are witnessing on screen. Us is another piece of horrific art from Peele. With a star-studded cast consisting of Lupita Nyong'o, Winston Duke, and Elisabeth Moss, this one is a must-see.
In this psychopath movie, Adelaide Wilson, played by Nyong'o, and her family are stalked by mysterious doppelgängers. It's a pretty out-there story, but Peele handles it well, and the convincing performances by the cast are the icing on the cake.
Always using his movies to make a statement, "Us" is Peel's attempt to shine a light on the history of oppression that the US has seen. If you want to avoid getting too political about it, it's still scary enough to make you spill your drink.
Psychopaths in Us:
Adelaide Wilson
Red
Pluto
Abraham
Umbrae
#13 Zodiac (2007)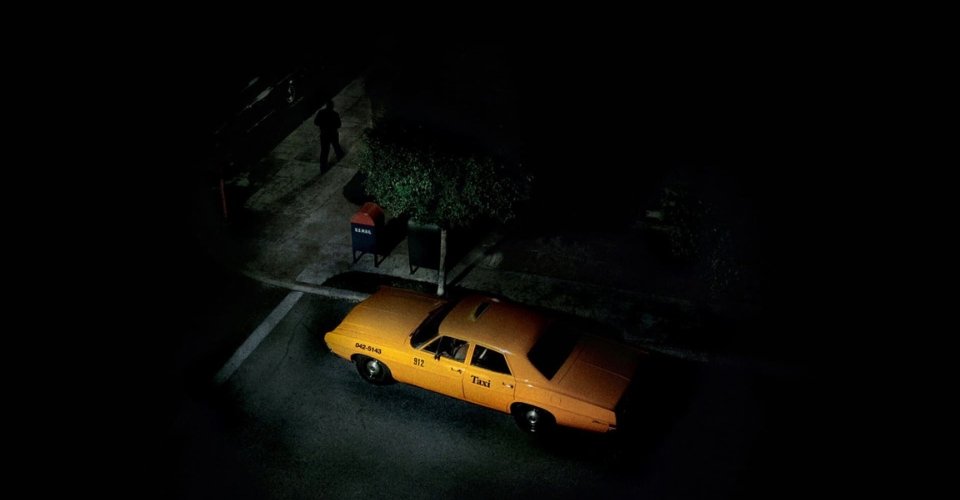 Run-time: 157 minutes
Based on the real-life serial killer of the same name who terrorized San Francisco in the late 60s and 70s, this psychological mystery thriller is a true classic for the time.
David Fincher added another notch to his belt with this one and ended up with a piece of work that is truly hard to look away from. The fact that most of the events of the movie happened makes it even more terrifying.
We follow Robert Graysmith (played by Jake Gyllenhaal), Paul Avery (Robert Downey Jr.), and David Toschi (Mark Ruffalo) as they try to connect the dots and uncover the identity of this psycho killer.
While we do not see a raving madman out to kill, we're exposed to the genius of a calculated psychopath and what he is capable of. This is the biggest reason to watch this movie, as it takes you on a scavenger hunt for the truth. It will even have you trying to solve this mystery for yourself.
Psychopaths in Zodiac:
#12 Split (2016)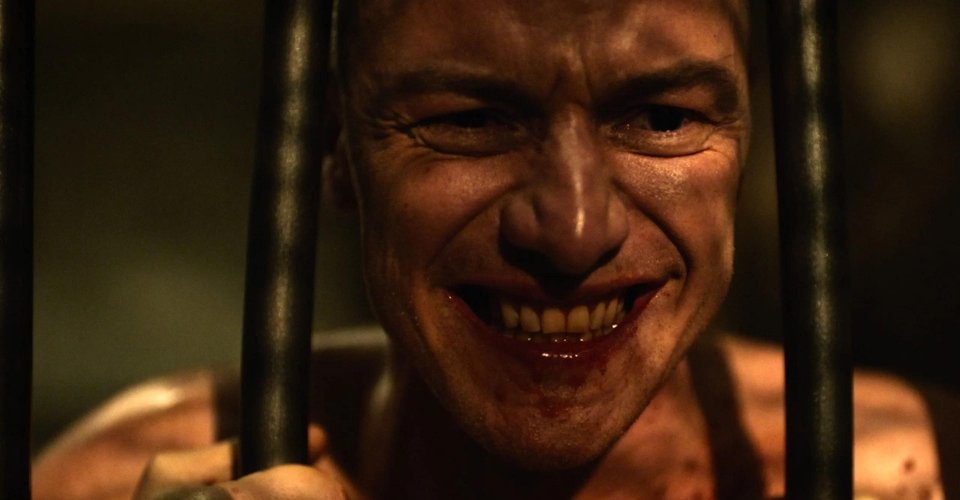 Run-time: 117 minutes
M. Night Shyamalan's thriller "Split" features the talented James McAvoy and Anya Taylor-Joy. It follows McAvoy's character, Kevin Wendell Krumb, who has a condition called dissociative identity disorder (DID).
This leaves Kevin struggling with 23 voices in his head and each of those personalities trying to gain control over Kevin's body. McAvoy exhibits a masterful performance as he switches characters in mere seconds. A genuine work of art.
If you want to watch a movie about a deeply mentally disturbed individual that makes you double-check the locks on your door, this is the one for you. If nothing else does it for you, the brilliant performances will.
Psychopaths in Split:
Kevin Wendell Krumb
The Beast
#11 The Shining (1980)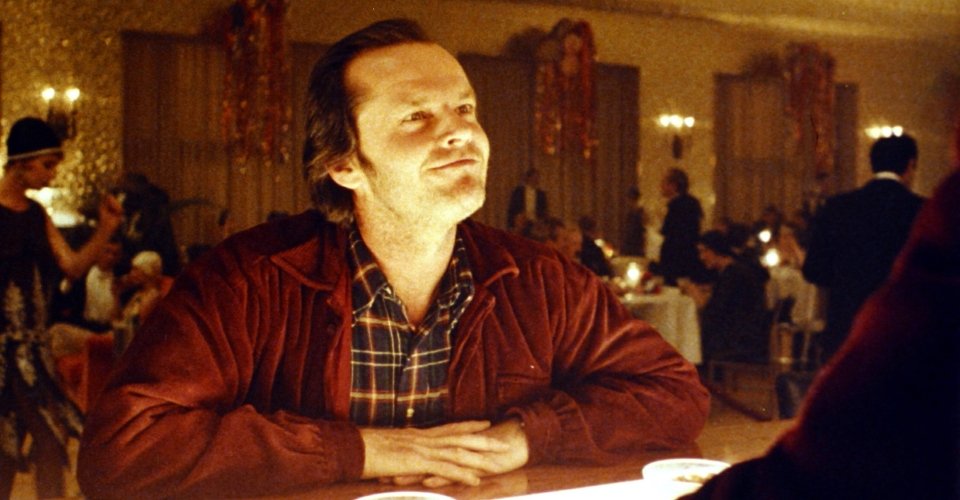 Run-time: 144 minutes
This cult classic psychological thriller is not one to miss. Who better to play a murderous psychopath than Jack Nicholson?
This Stanley Kubrick film has us engrossed in the story of Jack Torrance and his family, who move into a hotel as Jack becomes its caretaker. Not long after, strange events happen, and Jack descends into madness, with his mind set on murdering his entire family.
Sure, supernatural forces are at play, but they only nudge Jack's already deteriorating mind over the edge.
Jock's performance as the axe-wielding murderer is more than enough motivation to watch this movie as soon as possible if you haven't. Paired with eerie frames and even scarier music, it is one for the history books.
Psychopaths in The Shining:
#10 Taxi Driver (1976)
Run-time: 114 minutes
Martin Scorsese rarely ever misses. This movie follows the life of a Vietnam veteran whose mind is slowly breaking down. Oh, in case you missed the obvious, the veteran named Travis Bickel works as a taxi driver.
As a war veteran returning home to morally corrupt New York City, Travis takes it upon himself to rid the city of its scum. What ensues is a series of gruesome killings with no real reason except for what Travis makes up in his mind.
The killer cast is a good enough reason to watch this movie, with Robert DeNiro giving the performance of a lifetime and a young Jodie Foster showing great promise. Ultimately, the film will have you questioning what is real and what is not.
Psychopaths in Taxi Driver:
#9 Fight Club (1999)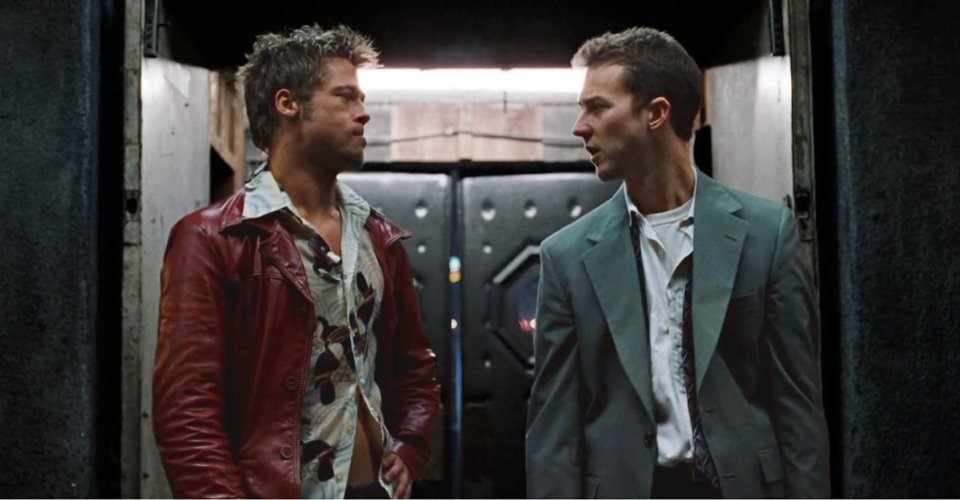 Run-time: 139 minutes
We're about to break a rule. We're going to talk about Fight Club. This David Fincher thriller truly is a cult classic, with a twist at the end that no one sees coming.
A stellar cast consisting of Brad Pitt, Edward Norton, and Helena Bonham Carter takes us for a ride of a lifetime. An unnamed narrator guides us through the events of the movie, where the protagonist, played by Norton, forms a fight club with Tyler Durden (played by Pitt). What ensues is a series of bloody fistfights and twists and turns you do not see coming.
What makes this movie so interesting is the glimpse it gives us into the lives of the average white-collar man who is simply trying to get through the day and also how the mundanity can make someone descend into madness.
Psychopaths in Fight Club:
Tyler Durden
The Narrator
#8 The Machinist (2004)
Run-time: 101 minutes
This psychological thriller by Brad Anderson stars the brilliant Christian Bale, who plays a machinist wracked with guilt and insomnia. Bale's character Trevor Reznik has not slept in over a year, leading his mind to warp and his body to change appearance.
The alienation from this causes him to descend further into paranoia and madness. Convinced that another man is trying to frame him and destroy his life, Trevor goes on to discover things about himself.
Bale, as usual, puts on a stunning performance. Even more remarkable was the physical transformation Bale had to undergo to prepare for the role. The story is threaded together cautiously, and it is a must-watch, and yes, All the internet memes will make sense after this.
Psychopaths in The Machinist:
#7 The Silence of the Lambs (1991)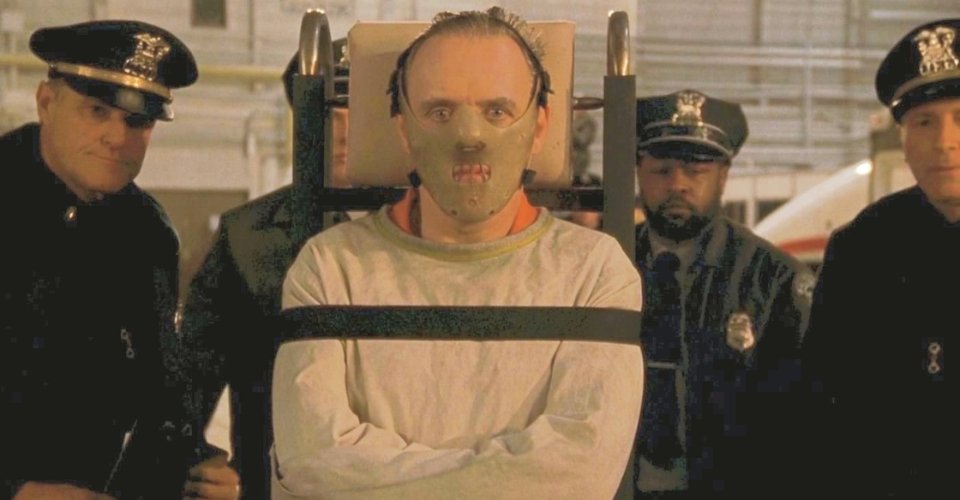 Run-time: 118 minutes
This cult classic by Jonathan Demme follows the story of a young FBI agent named Clarice Starling (played by Jodie Foster) and her hunt for a serial killer named "Buffalo Bill."
However, she soon realizes that the only way to catch this criminal is by getting the help of another psychopath named Hannibal Lecter (played by Anthony Hopkins). What comes next is a game of chess between a calculated psychopath and a promising young FBI agent.
Anthony Hopkins slips into the role of Hannibal and would make you think twice before asking him for pictures. The carefully crafted storyline draws you in, and the brilliant acting keeps you there.
Oh, did we mention that Buffalo Bill makes "skin suits" from the skin of his victims? Just adding more to the list of reasons for you to watch this movie.
Psychopaths in The Silence of the Lambs:
Hannibal Lecter
Buffalo Bill – Jame Gumb
#6 Se7en (1995)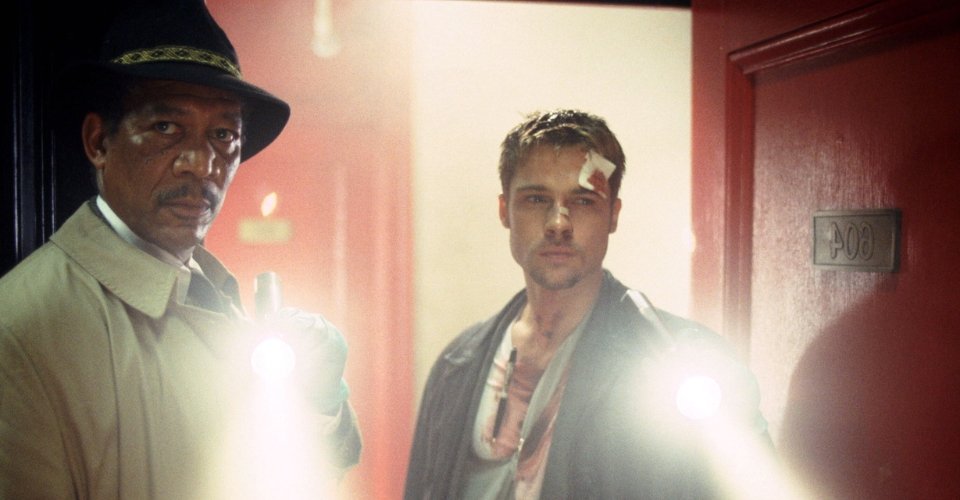 Run-time: 127 minutes
Here he comes again!
Se7en is another David Fincher classic starring Brad Pitt, Morgan Freeman, Kevin Spacey, and Gwenyth Paltrow. This crime thriller follows a near-retirement detective named William Somerset (played by Freeman) and his new young partner David Mills (played by Brad Pitt) as they hunt for a serial killer conducting several mass murders based on the seven deadly sins.
If this plot summary doesn't make you want to watch this movie, we don't know what will.
Morgan Freeman and Brad Pitt fit perfectly for their role, and Kevin Spacey delivers as the unremorseful serial killer and, in a way, wins at the end. Go check this one out if you haven't.
Psychopaths in Se7en:
#5 Shutter Island (2010)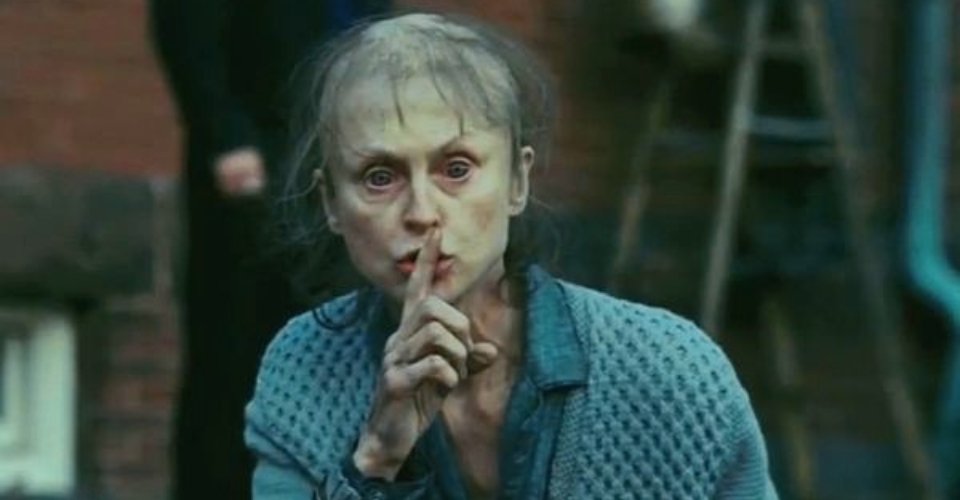 Run-time: 138 minutes
You cannot discuss psychological thrillers without this name being thrown into the mix. This Martin Scorsese movie stars the brilliant Leonardo DiCaprio and Mark Ruffalo as they play two supposed detectives who arrive at a mental asylum to investigate the disappearance of an inmate.
What follows is a series of twists that make you wonder who the actual patient is and what is really happening there. Scorsese once again brings his A-game, and we're left with a brilliant work of horrifying art.
The best reason for you to watch this movie is its plot twists. Yes, There are multiple ones that can seriously mess you up.
Psychopaths in Shutter Island:
Edward "Teddy" Daniels
Andrew Laeddis
#4 American Psycho (2000)
Run-time: 102 minutes
If you type in the best psycho movies of all time, this one will be at the very top of that landing page. This psycho-horror thriller by Mary Harron features the scary and brilliant performance of Christian Bale as Patrick Bateman, an investment banker who sometimes moonlights as a serial killer. Christian Bale really does the whole double-life thing well, huh?
The plot follows an incredibly narcissistic Patrick who grows increasingly jealous of anyone doing better than him. Have you heard that Jealousy kills?
Definitely was the case here!
Christian Bale, as always, nails his character and is convincing as a deeply disturbed individual. The gory frames, the dark satire, and the brilliant supporting cast make it a must-watch.
Psychopaths in American psycho:
#3 Joker (2019)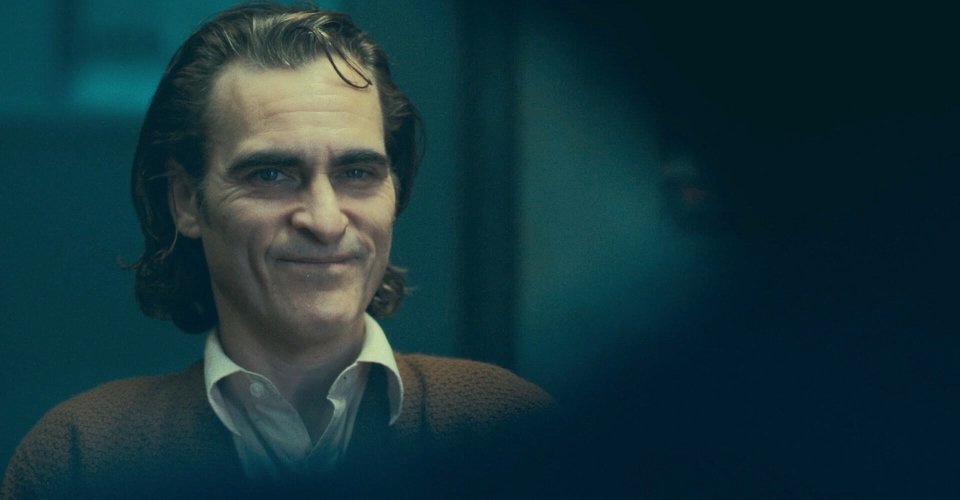 Run-time: 122 minutes
Set in the fictional city of Gotham in the 80s, Todd Philip's psychological thriller is one that comic book fans would really enjoy. The Joker's backstory has always left us curious, and this movie helps us understand the Clown Prince of Crime a little.
The story follows Arthur fleck, played by the outstanding Joaquin Phoenix, a failed clown who is in a constant state of mental breakdown. This origin story shows us how and why the Joker became the murderous villain we all know and love.
Todd Phillips, The maker of this film, has done an impressive job of setting the right tones, selecting the correct frames, and placing scores perfectly. The highlight of this movie is Joaquin's performance as the clown.
We almost feel sorry for what the character has to go through and end up empathizing even after we know the crimes Joker has committed. If you like comics and psycho-thrillers, this movie is the one for you.
Psychopaths in Joker:
#2 Get Out (2017)
Run-time: 104 minutes
Get Out will go down as one of the best psychological thrillers of all time. This Jordan Peele movie, said to be a commentary on modern-day racism, follows the story of Chris Washington (played by Daniel Kauuya), a young photographer who visits his girlfriend's parent's house for a few days.
What ensues is a series of horrifying events, wherein it is revealed that the girlfriend and her family want to steal his body and mind. The theory is rather out there, but Peele has been cautious about threading this story together, and it almost feels too perfect.
Topped with the brilliant overall performance of the cast, this movie is just great entertainment. It will have you on the edge of your seat at all times.
Psychopaths in Get Out:
Rose Armitage
Dean Armitage
Jeremy Armitage
Missy Armitage
#1 Psycho (1960)
Run-time: 109 minutes
The Alfred Hitchcock classic is the only movie that deserves to sit at the top of this list. The genre-defining film of the 60s stills holds precedence with its ability to scare the bejeezus out of you and make you more anxious than your 9-to-5 job.
The story follows the tale of a young secretary who steals money from her employer's client and goes on the run. Alas, she lands in a secluded motel run by a young man and his domineering mother. Trust us when we say this, you're not going to see the twists and turns that come with this movie.
While the actors' performances are good, the movie-making and Hitchcock's magic make it what it is. With only a tiny budget, Hitchcock wanted to make a movie for filmmakers, and this is what he turned up with. The unforgettable shower scene has been ingrained in every film lover's mind.
When you begin watching this movie, leave all your instincts at the door. This flick will not unfurl how you expect it to, making it so enticing to watch.
Psychopaths in Psycho:
Well, If you are wondering if you need more recommendations on movies with psychos, Then we got you covered.
Most Popular Psychopath Movies You Should Try
| | | | |
| --- | --- | --- | --- |
| Movie | Release Date | Run-Time (Mins) | IMDB Rating |
| Basic Instinct | 20/3/1992 | 128 | 7 |
| Funny Games | 14/5/1997 | 109 | 7.5 |
| Saw | 29/10/2004 | 103 | 7.6 |
| Nocturnal Animals | 23/11/2016 | 116 | 7.5 |
| Henry: Portrait of a Serial Killer | 5/1/1990 | 83 | 7 |
| Nightcrawler | 31/10/2014 | 117 | 7.8 |
| Cape Fear | 13/11/1991 | 128 | 7.3 |
| No Country for Old Men | 9/11/2007 | 122 | 8.2 |
| Prisoners | 27/9/2013 | 153 | 8.1 |
| Primal Fear | 3/4/1996 | 130 | 7.7 |
| Hostel | 6/1/2006 | 94 | 6 |
| Orphan | 24/7/2009 | 123 | 7 |
| A Clockwork Orange | 13/1/1972 | 136 | 8.3 |
| Blue Velvet | 19/9/1986 | 120 | 7.7 |
| Natural Born Killers | 24/8/1994 | 118 | 7.2 |
| The Texas Chainsaw Massacre | 17/10/2003 | 98 | 6.2 |
| Wall Street | 11/12/1987 | 126 | 7.3 |
| There will be blood | 26/12/2007 | 158 | 8.2 |
| Bronson | 13/3/2009 | 92 | 7 |
| Vertigo | 9/5/1958 | 128 | 8.3 |
With this, we come to the end of our list. There are so many good psycho-thrillers out there, and we've tried to cut it down to a few "must-watches" for you. Go on ahead and check them out. Don't forget to let us know which one is your favorite.
Also, you may want to double-check your locks, just in case.
Visit Averagebeing for movie content, fun articles, news, and more!
Later, nerds.