Hate comments or backlash are nothing new for Marvel. The company basks in just as much negative attention as positive reviews before and after the release of every movie and series.
Recently, Marvel fans have found a suitable target in Brie Larson, the actress behind Captain Marvel.
Captain Marvel is the first female-led solo movie in the MCU, bringing in a hefty sum at the box office. The film was a banger, with Larson appropriately playing her character, and it received a thumbs up from most critics.
So what's the problem, you might ask?
The constant push and pull regarding Captain Marvel stems from Brie Larson and her political views. Fans perceived her as egotistical and arrogant in her interviews. Her Instagram post that 'paid tribute' to Stan Lee's death was also considered rude and insensitive.
Some more hate rolled in due to Captain Marvel's status as being more powerful than the heroes that fans have spent years connecting with. Petty comments complaining about her not being muscular or smiling also reflected the misogyny among fans.
Still, all this controversy should have died down in 2019 itself after the release of Captain Marvel. However, the actress is here to stay, and the first movie's success obviously pointed to a continuation of the character's legacy.
New Study Reveals That People Still Hate MCU's Brie Larson
So, when the teaser trailer for Marvel Studios' The Marvels came out, the controversy, which was almost on its last legs, found kindling to its fire. We have listed some search trends that arose after the trailer's release.
Shortly after the trailer's release, the phrase 'Brie Larson sucks' faced a 731% increase in searches. Texas and California are some of the leading states where the phrase trended with 100% and 58% search interest, respectively. Evidently, the hatred against Larson hasn't decreased yet, and it was just a dormant topic till now.
Now let's move away from Brie Larson's alleged faults and take a look at Marvel and its actions that enraged the world.
By now, you must have seen the post where fans have pointed out the heavy editing on Captain Marvel's body. Marvel is notorious for using CGI, and fans fear that very soon, they will no longer need actors for their productions.
Fans have started doubting even the smallest of details in the movies and have thus resorted to Google to dig out the truth themselves. In an unexpected turn of events, 'brie larson cup size' saw a 1367% increase in searches, and California was the leading region for it. Yeah, People might actually think Marvel used CG here.
Another detail you might have missed is that the trailer starts off with Intergalactic by the Beastie Boys, saying the line, "Well, now, don't you tell me to smile."
This is a clear nod to all the criticism Brie faced from the first installment of Captain Marvel.
The Marvels Trailer Made People Loose Interest In The MCU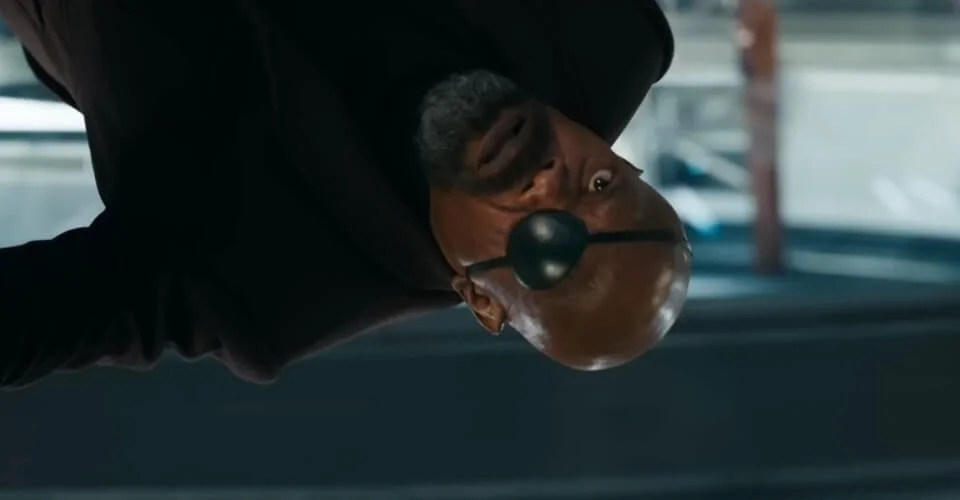 Larson and Captain Marvel aside, the latest trailer made people lose interest in the MCU. A lot of fans claim that Marvel is on the downhill with bad jokes, and the adaptations are moving away from the original comics.
There was a marked increase in search for the phrases 'MCU Sucks' and 'The MCU is dead.' The former faced a search increase of 998%, while the latter received a whopping 2092% increase.
Ms. Marvel's powers in the original comic books are far removed from those shown in the trailer. Even though the Disney+ series addressed most of them, Kamala is supposed to have healing powers along with shapeshifting and polymorphing. Fans also didn't like the new altered origin story.
G. Willow Wilson, the creator of Ms. Marvel, claimed in a 2019 interview, "I don't know how that's going to work out in a way that doesn't look really creepy."
Her Inhuman genes were opted out in favor of mutant genes in the live-action version. Now, she can conjure energy fields, shoot blasts and even walk on air.
So why did Marvel change her powers?
Other than the special effects problem, it was also done to remove any comparisons with Mr. Fantastic or Elastigirl and their stretchy powers. Her current powers also suit the other two women in the movie so that they don't get shadowed by Kamala.
I know that it is hard for an avid fan to see a jarring character change just to suit a movie's needs, but you have to accept that the changes were more necessary than what meets the eye this time.
Now you can hate all you want on The Marvels, but it is a fact that the trailer has excited a majority of fans. The awesome trio of women with Nick Fury exasperated at every wrong turn? That's the drama I would pay to watch.
Not to mention Kamala's realistic reactions to a friendly cat suddenly devouring space dudes? Yeah, anyone would relate to that.
Lately, The MCU has brought in below-par collections to their films. Add to that, with how things are running now, we aren't sure that The Marvels will survive the barrage of hate comments. On the other side, Some people might hate a big-screen movie filled with female leads, but if a story genuinely resonates with the audience, It'll be a super hit for sure.
The Marvels is all set to release on November 10, 2023, in your nearest theatres.