Young love can cross bridges to be with the one. Young love is impulsive, inconsequential, and innocent enough to take a reckless route. But Xo, Kitty is not just about an adventurer in quest of love; it is a love letter to coming-of-age. We are brought into the universe of the hit "To All The Boys," – film series adapted from the novel by Jennie Han.
XO, Kitty is a series spin-off, where we now follow Lana Jean's younger sister/ matchmaker from "To All The Boys" movies.
Quick Summary of XO, Kitty
Kitty decides to enroll in a school where her long-distance boyfriend also goes. The only hiccup is that it is all the way in Seoul, South Korea! Her adoptive parents have their inhibitions but allow her eventually since she can also meet her biological mother. However, Kitty's primary focus is to surprise and reunite with her boyfriend, Dae.
But fate has something else in store for her…
It turns out Dae is already dating classmate Yuri. But the persistent Kitty did not give up there. She decides to stay back in Seoul for some soul-searching and experience new adventures. And along the way, she meets new people and forms a special bond.
Kitty's Web of Relationships
The series explores turbulent teenage emotions. As the story progresses, Kitty gets a few reality checks while being curious about her sexuality.
Her relationship with Dae is still very much pure, as they both are trying to find ways to get back together.
During this time, Kitty gets close to Yuri as they share their problems and often have heart-to-heart. This vulnerability pushes the friendship over the edge of "something more." As one suspected, Kitty is emotionally involved with Yuri.
Next, we have Min Ho, a charismatic boy who displays a Tsundere type of care towards Kitty. But what may seem like a one-dimensional character, Min Ho is a complex teen who comes to terms with his true feelings.
Here's the best tweet to explain this web:
Who Does Kitty End Up With?
Kitty's main goal was to pursue Dae. But with her misconduct, she is suspended from school and has to return to Los Angeles.
Dae is finally certain of his emotions as "in-the-most-rom-com-way," he chases her to the airport to confess his feelings. But by the climax, Kitty realizes it is time to forego the young love as she sets out for new adventures after one final kiss. Though it does leave Dae pretty heartbroken.
While at the airport, she also bumps into Yuri. Kitty sees this as a sign to confess her feelings for her. However, in a dramatic twist, Yuri is actually waiting for Juliana. As it turns out, Yuri and Juliana experienced a "Romeo-and-Juliet, or rather Juliet-and-Juliet" kind of separation when their parents found out about their romance. Yuri faked dating Dae to avoid suspicions. Juliana and Yuri finally reunite at the airport, where their hug also strikes Kitty that she will never get a chance to express her feelings to Yuri.
And for the final twist of events, Kitty discovers that Min Ho is seated next to her in the plane. He finally confesses his feelings to Kitty, wherein we see a faint smirk on Kitty's face, not fully disclosing what her true emotions for him are. But as the reaction goes, this OTP might be the fan favorite.
So, to sum up, Kitty's end game is not yet decided, and we have to wait for the next season.
Who Is Kitty's Brother?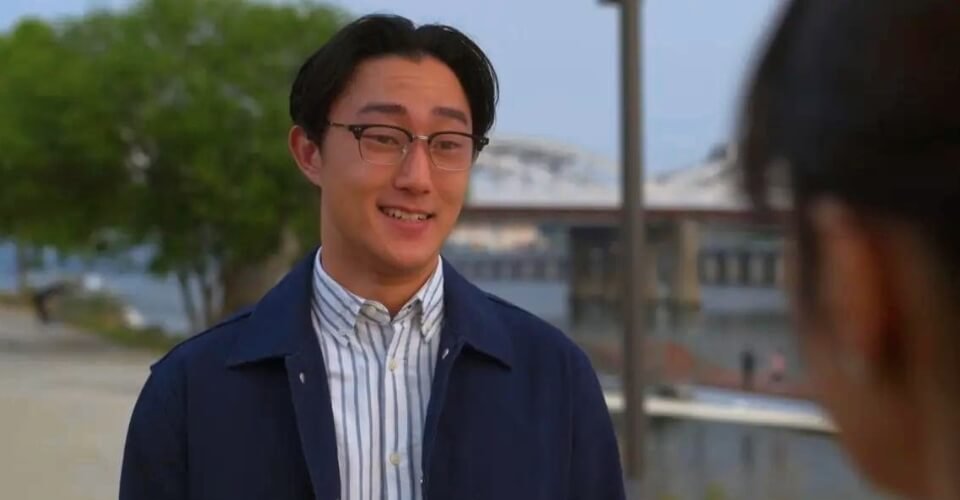 In the middle of multiple intertwined storylines, we are introduced to a mysterious mentor character, Alex. Throughout the film, the viewers are hinted that Alex might be Kitty's biological brother.
But in yet another "Shyamalan twist," Kitty discovers a crucial clue. Principal Jina Lim, a great supporting character, has a little secret. Principal Lim was often seen as miserable at home, and her relationship with her husband was murky. But decades ago, she and Professor Lee (the strict teacher) were in a secret relationship. Through the letters handed over by Principal Lim, Kitty realizes that Alex could be the son of Professor Lee and Principal Lim. She never had a biological brother, and Alex is Yuri's sibling.
Uff! I need to catch my breath before there are any more surprises.
What To Expect In Season 2 Of XO, Kitty?
In season 2, we might finally get a blooming romance between Kitty and her true pair (Min Ho, fingers crossed).
We can also expect the second innings for Principal Lim. Maybe she will divorce her husband and rekindle her love with Professor Lee.
Some theories also suggest that Yuri may have feelings for Kitty too, and season 2 will unravel a complex Loveline.
What is your review of XO, Kitty? Did you like the sexual fluidity of the protagonist?
Will Kitty ever meet her biological mother? What would you like to see in season 2?
Grab your snacks and binge the show, currently streaming on Netflix. Let us meet in the comment section below to discuss more.